Metric Perform at Museum of Modern Art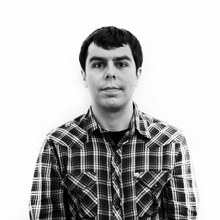 Ken Bachor
// November 11, 2010
Credit:
Kyle Dean Reinford
Metric's Emily Haines
1 of 11
Music, film, and art combined Wednesday night at New York City's Museum of Modern Art, where Metric performed with a string quartet to honor Oscar-winning director Kathryn Bigelow (The Hurt Locker), the subject of a special exhibit at the Manhattan art Mecca.
The night kicked off with Bigelow's exhibit, which featured storyboards, scripts, filming schedules, location scouting reports, and casting notes, all from her films, including Point Break. A dinner followed with guests like Harrison Ford, Jodie Foster, Anna Wintour, Edward Norton, and Ralph Fienes. Then, museum guests -- including Arcade Fire's Win Butler and Richard Reed Parry -- joined the after party, which Yeah Yeah Yeahs guitarist Nick Zinner DJ'd.
Bigelow -- who will also be the subject of a comprehensive retrospective at MoMA in June 2011 -- then introduced singer Emily Haines and guitarist Jimmy Shaw, who played a four-song set with a string quartet.
SPIN contributing photog Kyle Dean Reinford filed these photos.