Johnny Rotten: A History in Photos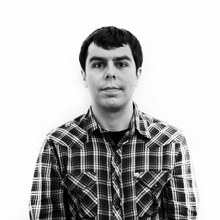 Ken Bachor
// December 10, 2010
Credit:
The Frontman, Through the Years
1 of 9
Most people think of John Lydon as the outspoken, foul-mouthed, explosive personality behind the Sex Pistols. But there's another dimension to the punk legend — and Lydon reveals his warm, tender side in his elaborate new book Mr Rotten's Scrapbook, which features rare and previously-unseen photos from his London childhood up through the present. (The book is also bundled with a 2009 LP of live recordings from Lydon's reunion tour with his post-Pistols band Public Image Ltd.)
"I think this is a much more accurate portrayal of my life instead of my [1993] autobiography Rotten: No Irish, No Blacks, No Dogs," Lydon tells SPIN. "I forgot about emphasizing the personality and this makes up for that. There's no nastiness, no bitchiness. I tell it quite genuinely."
Only 750 copies of the book will be pressed, but SPIN has a first-look at some of the images — with insights from Lydon himself.