Freaky Styley: Chili Peppers' Visual History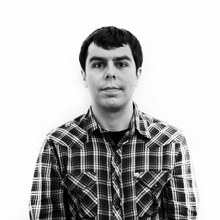 Ken Bachor
// October 28, 2010
Credit:
From Club Kids to Stadium Kings
1 of 13
Since forming in 1983 as a high-school band in Los Angeles, the Red Hot Chili Peppers have become one of rock's most unlikely success stories: They've weathered numerous line-up changes, addictions, the death of founding member Hillel Slovak, and even more line-up changes over their 27-year history. (You know you're a superfan when you're favorite Chili Peppers period is the DeWayne "Blackbird" McKnight/D.H. Peligro era).
But the Chili Peppers have soldiered on, selling more than 60 million albums, scoring six Grammys, and becoming one of rock's funkiest and most fun live bands around. Their rise is chronicled in the new book The Red Hot Chili Peppers: An Oral/Visual History (It Books), which collects more than 250 unseen photos and candid stories from Anthony Kiedis, John Frusciante, Flea, and Chad Smith.
Click through for an exclusive look at the book, featuring shots of the band's early club days to their peak as kings of stadium rock.