Beat Down: AraabMuzik, Chromeo, and MNDR Spin a CMJ Frenzy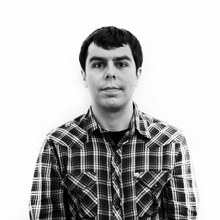 Ken Bachor
// October 19, 2012
Freaky Motherfuckers
1 of 16
It was a night for dancing not posing, but Chromeo's David "Dave 1" Macklovitch couldn't resist during the duo's DJ set at SPIN's CMJ party (brought to you by Red Diamond Wine, CABO Wabo®, Tito's Handmade Vodka, and JBL) on Wednesday night at the DCTV Firehouse in New York's Chinatown. So, just before theatrically dropping a beat and transitioning out of Moodymann's "Freeki Mutha F cker (All I Need Is U)," Dave 1, wearing his customary suit jacket, tight jeans, and hi-top poof of black curls, turned to the sidestage area and flashed his best glossy, flossy smile for a photographer, who was so tickled upon getting the shot that he ditched his camera soon thereafter to dance to a remix of the remix of Chief Keef's "I Don't Like."
Though Chromeo brought the packed house to its feverish peak — shifting from disco to house to hip-hop to dubstep — they had a lot of early help from Amanda "MNDR" Warner, who played her always lively mix of fun-loving yet sophisticated disco-electro thump, including a couple of her own infectious tunes. If there's a DJ/performer in New York who more consistently generates a coolly joyful vibe at any event, anytime, we find it hard to imagine.
And if there's a performer who causes more jaw-dropping, head-shaking awe than headliner AraabMuzik (pictured above), we'd like to see it. With his side-by-side MPC drum machines, the Dipset producer and EDM shit-stirrer immediately jacked up the mood in the room to operatic levels of percussive drama. The last sound that was easily comprehended was his familiar, female-voiced "You are listening to AraabMuzik" ID; after that it was a ferocious barrage of deafening samples, rat-a-tatted into a head-banging free-for-all of hi-hats and gasping, squalling, screaming synths, with bass-drop detonations chopped up and sprayed around the room. For a man who has incorporated Cannibal Corpse into his sets, this level of demonic beat-frenzy wasn't shocking, but to experience it live goes beyond the usual earplug-pounding volume. It's the sort of physically jarring assault — reminiscent of everyone from Glenn Branca to Flipper — that leaves you both smiling and on the verge of tears, asking yourself simultaneously, "Why would anybody do this?" and "This guy is a fucking genius!" I felt like I was gonna throw up; but in a good way. Which is appropriate for CMJ. CHARLES AARON
EDM shit-stirrer AraabMuzik worked his MPCs to the point of near-combustion at SPIN's annual CMJ party last night. Good thing we were in an old firehouse. Photos and a full report!