Amy Winehouse's Road to Redemption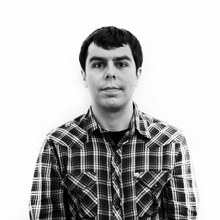 Ken Bachor
// January 10, 2011
Credit:
She's Back! Check Out Her Long Journey
1 of 18
It's been three years since Amy Winehouse last performed live, but the British soul singer made a grand return to the stage this weekend with a triumphant show at Brazil's Summer Soul Festival. Along with hits like "Tears Dry on Their Own" and "Rehab," Winehouse mixed in choice covers that fit her soul-steeped sound — such as"Boulevard of Broken Dreams" (made famous by Tony Bennett and Marianna Faithfull) — although she didn't debut any new material.
Winehouse's return to the stage marks a high point in a tumultuous few years for the singer: She's been in and out of court for assault charges, she split from her husband Blake Fielder-Civil, and the British papparazzi, who have trailed the singer relentlessly, have caught her in plenty of weird, unguarded moments. Just what was up with her running around with a bunch of bananas anyway?
See new pics from her weekend show, and look back through a photo timeline of the singer's last few years.