9 Best Moments of the Big Ears Festival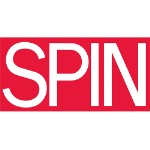 SPIN Staff
// March 29, 2010
Credit:
Andrew W.K. and St. Vincent
1 of 11
Share This:
"This is the most amazing lineup in a festival I've ever been a part of," said St. Vincent's Annie Clark (above right) a few songs into her closing-day set at Knoxville, Tennessee's Big Ears festival Sunday night.
Agreed. There's nothing else quite like this three-day event: Forward-thinking and experimental without being alienating, and pop-friendly while not being pop-dumb. Where else can you see Terry Riley and Vampire Weekend with the same laminate?
This year, Big Ears welcomed the National's Bryce Dessner as co-curator with festival founder Ashley Capps. And the collaboration brought music fans many joys, including Andrew W.K. (above left) playing modern classical music with chamber outfit the Calder Quartet; Dubstep explorer DJ/Rupture laying down classic cuts over chest-shaking bass; the xx turning a restored old Knoxville theater into a fogged-up dance palace; and Ben Frost creating some of the most dangerous electronic drones this side of a jet engine on Hell's official airline. -- Gallery written by Michael Byrne