If ever there was a riches to rags—and back to riches—rock and roll tale begging to be told, the decades-long odyssey of Leon Russell would be it.
A hugely influential piano visionary, bandleader, session man, arranger, songwriter, and producer who died in 2016, Russell—dubbed "The Master of Space and Time"—played a crucial role in pioneering musical generations that spanned the late '50s through 2010, the same year Elton John rescued his trademark top-hat wearing, long-maned hero from oblivion and resurrected his career.
As he heartbreakingly stated in his 2011 Rock & Roll Hall of Fame induction speech—after being introduced by Elton John—"Elton came and found me in a ditch by the side of the highway of life."
That admission ostensibly serves as the foundation for Russell's long and winding road, documented in all its glory, as well as the highs and crushing lows, by author (and Buffalo Tom guitarist and singer) Bill Janovitz in Leon Russell: The Master of Space and Time's Journey Through Rock & Roll History, releasing on March 14.
Janovitz, who's written books on The Rolling Stones, tells Russell's rollercoaster of a life and legacy in painstaking and vivid detail. In nearly 600 pages, he traces the path that found Russell revolutionizing the pantheon of American music with a mind-bendingly cosmic piano style that knew no bounds, effortlessly exploring pop, soul, gospel, jazz, country, and blues. Of his touchstone recordings, he played on Phil Spector's Wall of Sound classics, "Mr. Tambourine Man" by The Byrds, several classic Beach Boys' songs, and backed Frank Sinatra, Aretha Franklin, and many more. Then there's Russell's songwriting credits. He co-wrote all-timers like the Carpenters' "Superstar," "Delta Lady" (first released by Joe Cocker), "Tight Rope," "This Masquerade," and his most famous and most-covered track, "A Song For You."  
Covered in-depth in The Master of Space and Time's Journey Through Rock & Roll History are George Harrison's The Concert for Bangladesh, the landmark benefit concerts that saw Russell team with the ex-Beatle and, arguably, Russell's greatest moment as leader of Joe Cocker's Mad Dogs & Englishmen, a remarkable live album and huge hit from 1970 Janovitz bought as a teenager that proved a life-changer.
SPIN caught up with Janovitz on Zoom from his Massachusetts home to talk Russell, his book and his bumpy ride from arena-level popularity, his insecurities and anxieties, poor business decisions to being a mystical and elusive figure.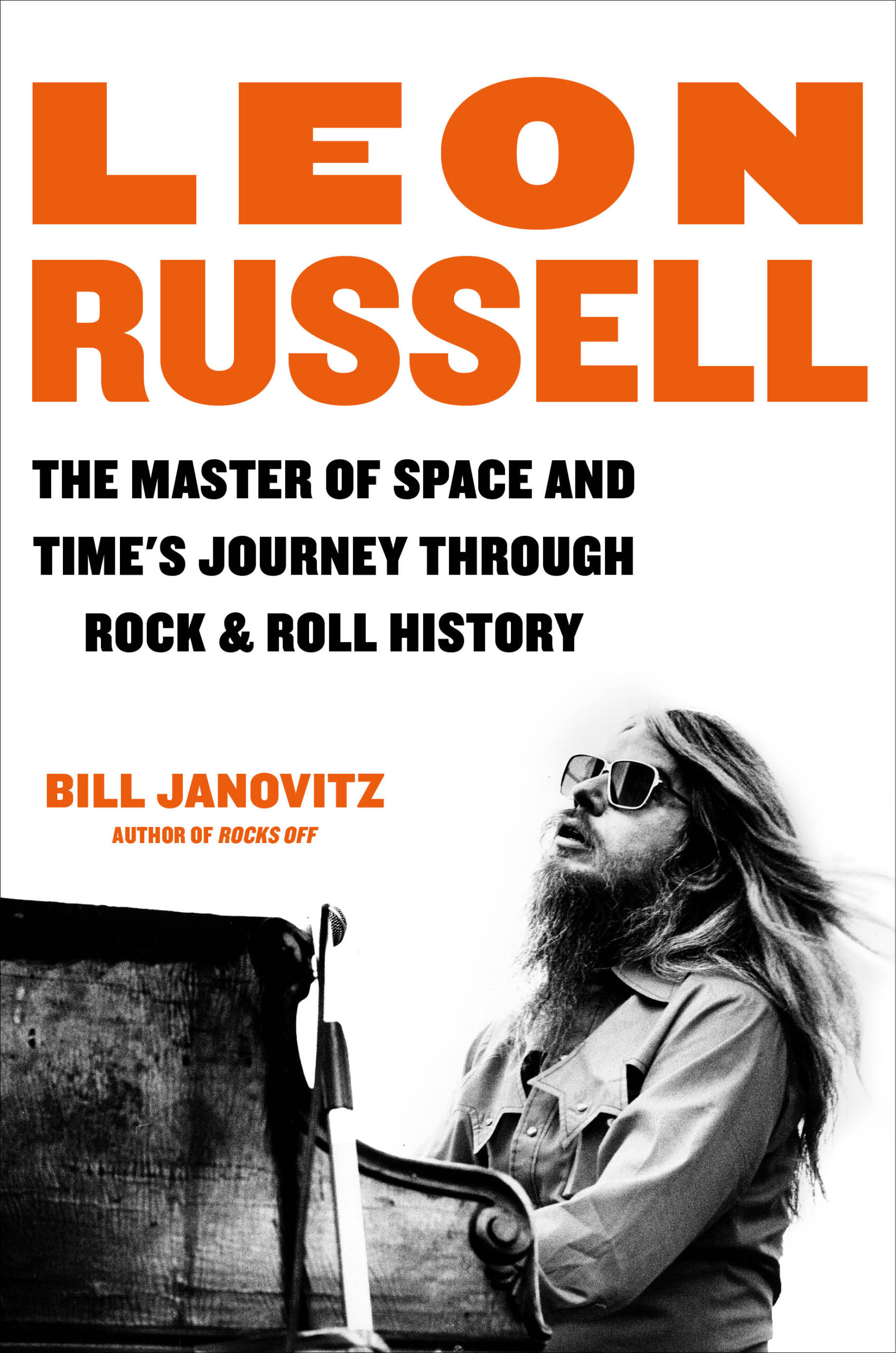 At nearly 600 pages long, your book is epic, a wide-ranging telling of a vital figure instrumental over decades, but one who can be overlooked.
 As you said, it's epic so it wasn't concision. When it was first presented to me, I saw the sort of three acts of his life but I didn't know a lot of the intervening details, especially in his post-seventies career. That's why the title itself is unwieldy—The Master of Space and Time's Journey Through Rock & Roll History. I can't think of a better guy to take you from the '50s to the 2000s in rock and pop music, because not only is he a Zelig-like character but he himself was instrumental…I think a Zelig-type character makes one think that he was just a bystander who just happened to be there. But he's a pivotal figure that got obscured. As T-Bone Burnett says in the book, "almost willfully obscured."
How did you manage to cover all facets of Russell's life and legacy?
I needed to pinpoint which I thought were the most significant sessions, for example, like the Phil Spector ones or the Gary Lewis & the Playboys ones, because that's where he became an arranger and things like that. A lot of it I was able to speak to so many important figures in and of themselves but to people to whom Leon meant a great deal.
It's really important for people of this generation to have their stories told and that's what I saw the book as a possibility when I first started mulling the idea: I thought it really represented a good opportunity to tell, not just Leon's story, but him guiding us through this.
 What is it about Mad Dogs & Englishmen that intrigued you so much?
The reason I wanted to write about Mad Dogs is that era — and I wrote about [The Rolling Stones'] Exile on Main Street [which was released] in '72 so they were recording that in '71 — the post-psychedelic era of rock 'n roll into the early '70s is my favorite and many people's favorite era of rock 'n roll and classic rock. For me, what I really love about that era is this was not only a "return to roots" kind of thing, but it was specifically the injection of Gospel music into rock 'n roll.
So, that really fascinates me and I knew Leon was part of that. My theory was that he was the pivotal guy. I think I make the case that he is if it can be brought down to one person.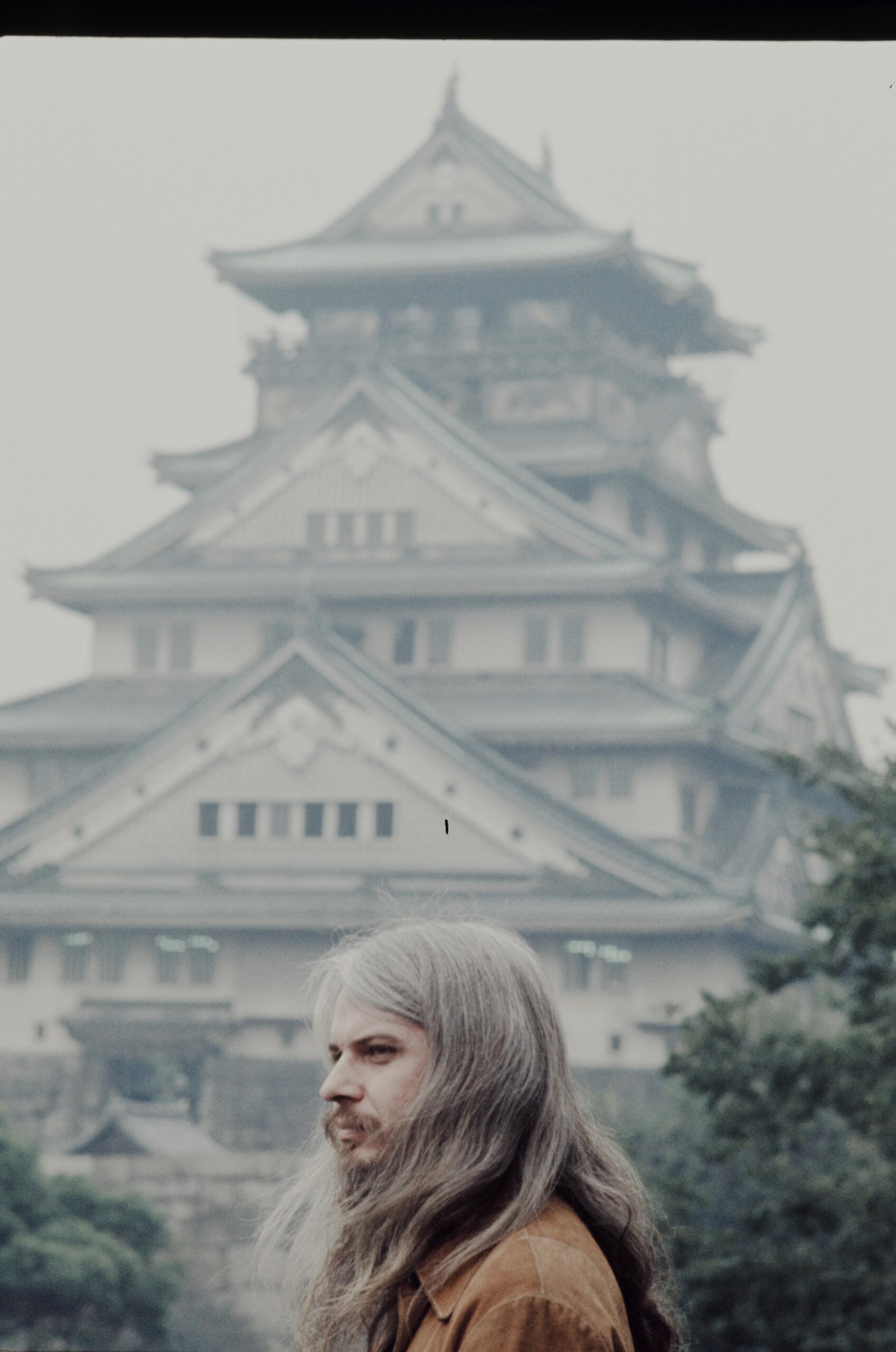 With the influx of music bios, what makes Russell's story so compelling as a whole?
His weirdness, his endless curiosity to do something different. At the height of his popularity, for example, he does a record of all country standards—not just country rock but he's doing country standards with the Nashville cats. But the same year he puts out a weird record where he sort of ran out of writing steam. He had already done three records of his own material and now he's doing this country record and he puts out this record with The Gap Band, who were this unknown band at that point out of Tulsa so he brings them into the spotlight. It wasn't for another decade before they became gigantic as The Gap Band, but he puts them together and he puts this country-funk thing together and goes out on tour with this weird band of these funksters with afros and spangles and him with his cowboy hat.
I was surprised to learn of Russell's health battles as a child that he took into adulthood, his insecurities and his sheer unwillingness to engage in the music business game.
 He deals with depression, anxiety and insecurity and he self-diagnosed himself as being on the autism spectrum. I think all these things come to a crash in like '79, '80, '81 and then he never really recovers from that. He's very stubborn in terms of business deals and doesn't do the right thing, shake the right hands. So, the story of Leon becomes untold because he stops doing press. He doesn't become a recluse and he's on the road all the time but he doesn't want to deal with anything else. He's just out there to make a living. It really isn't until Elton John has a bit of a revelation that the story gets told in a big way with [the 2011 documentary on the making of The Union] by Cameron Crowe.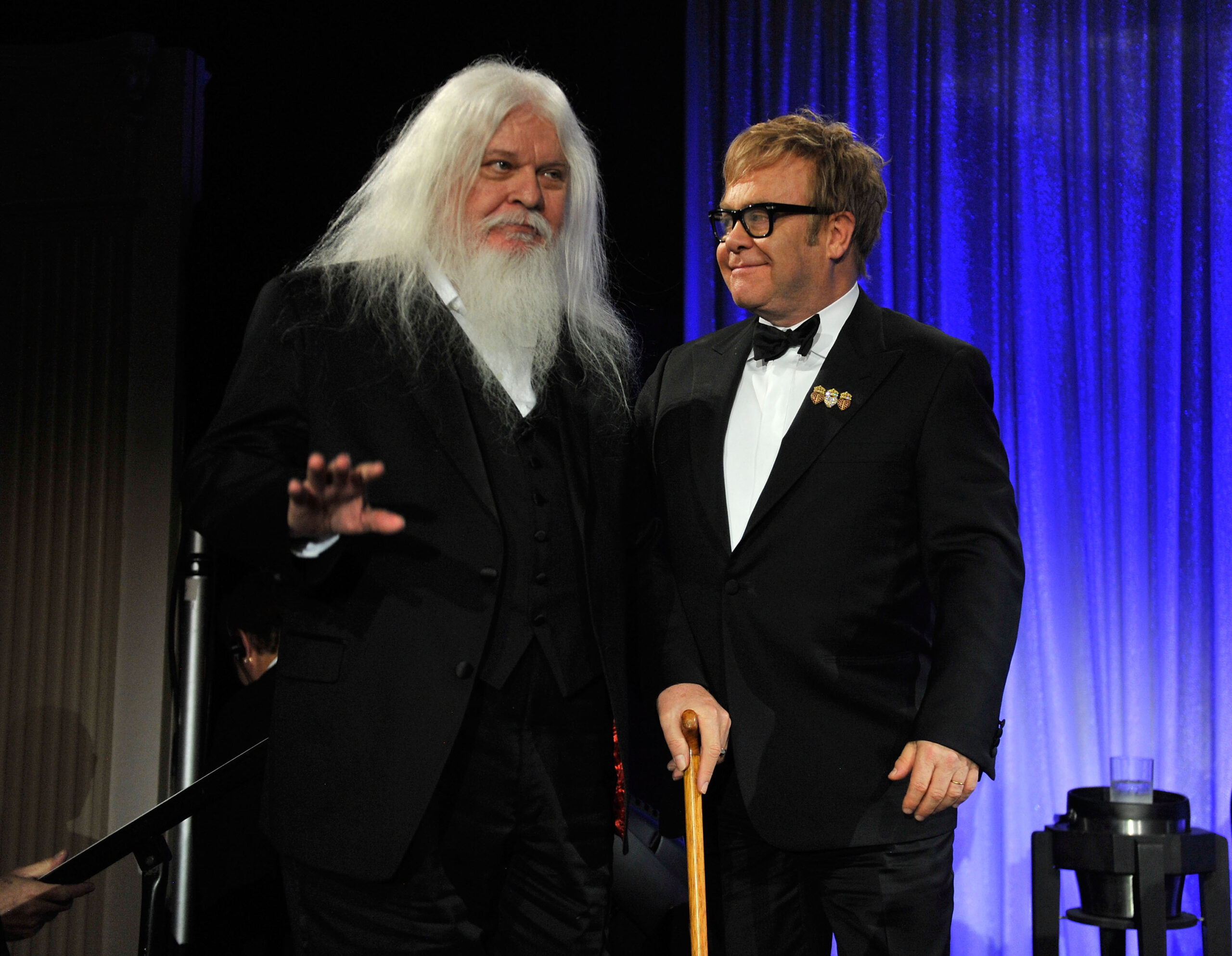 You interviewed Elton John for the book and he was instrumental in Russell's late-career resurgence with The Union, their 2010 album.
Elton was one of the first people I interviewed and I didn't think it would [be] that easy. I don't think it was just because of the pandemic because Elton has made this a mission for him starting with that Union album. He really wanted to take control, not control completely, but he really wanted to midwife Leon's career and attend to it as a rebirth. And he really had great success. But then Leon jerked the car back "in the ditch on the side of the highway life," as he says in the [Rock Hall] speech.
Which present-day bands and artists do you see as influenced by Russell and carrying his torch? I'd say Tedeschi and Trucks carry on some of the tradition. I think of rock 'n roll bands being led by piano. I spoke to Black Francis [Pixies] and Mike Scott [The Waterboys], both of whom are big fans of Leon, but not exactly new artists. I gather Lucas Nelson and other artists on that roots circuit are in that Leon vibe and Zach Brown Band played with Leon at the Grammys [in 2010].