SPIN's 26 Fall Albums That Matter Most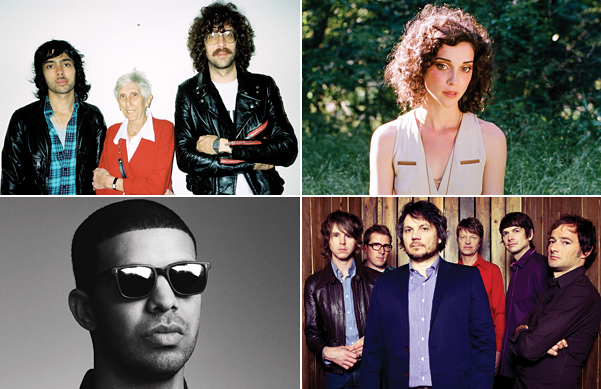 Now that sing-along summertime fun is mostly behind us, it's time to get more serious with a slate of meaningful fall releases (no worries: there are some fun ones to sing here, too). To get you started, SPIN editors narrow the very crowded field to 26 essential albums you won't want to miss, including Justice, St. Vincent, Wilco, and Drake (clockwise from top left). Enjoy! -- Preview by Andy Battaglia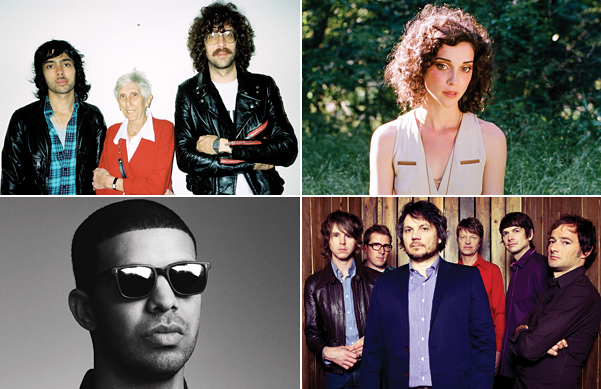 Now that sing-along summertime fun is mostly behind us, it's time to get more serious with a slate of meaningful fall releases (no worries: there are some fun ones to sing here, too). To get you started, SPIN editors narrow the very crowded field to 26 essential albums you won't want to miss, including Justice, St. Vincent, Wilco, and Drake (clockwise from top left). Enjoy! -- Preview by Andy Battaglia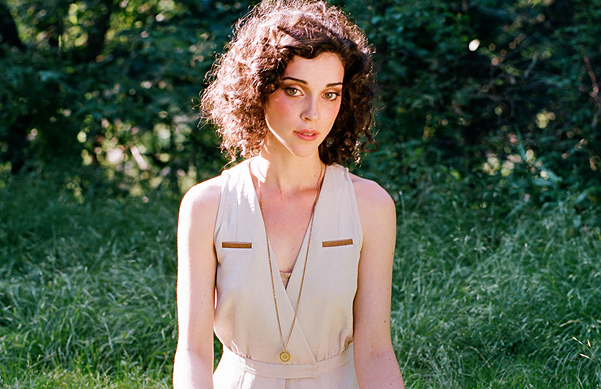 Strange Mercy (4AD)
Release date: September 13
The Skinny: Striking a resonant mix of ethereal garden lady and tough-as-fuck noise-rocker, St. Vincent's Annie Clark has swelled into something of a star. It's not necessarily fated that way for a woman who goes as dark as Clark sometimes does, but her mingling of poise and explosiveness makes for excitement no matter her tenor or tone. She's made good friends in her adopted city of New York — patron saint David Byrne among them — but Strange Mercy took her back to her hometown Dallas, where she worked with producer John Congleton (Okkervil River, Explosions in the Sky) on a set of songs said to have been written to address "relief from pain."One way to achieve such a condition, in Clark's case, is to mix a bit of Hollywood-musical swoon with abstract guitar runs that seem to stream from her fingers with divine ease, as she does on the striking singles "Surgeon" and "Cruel."
Fast Fact: The virtuosic Clark spent some time — though not enough to earn a degree — at the prestigious Berklee College of Music in Boston.
LISTEN: St. Vincent, "Surgeon" (DOWNLOAD)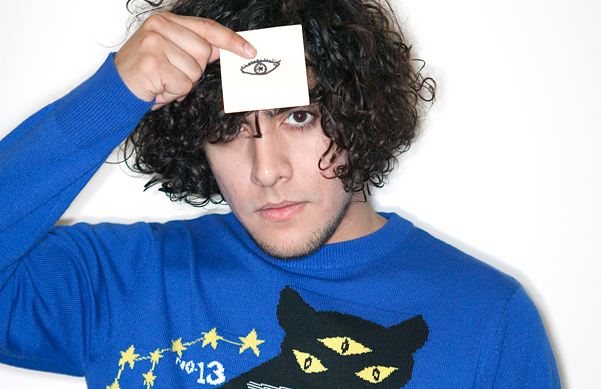 Era Extraña (Static Tongues)
Release date: September 13
The Skinny: With a name that seems like something from a parody Late '00s Band Name Generator, Neon Indian has established itself as one of the hallmarks of the scene surrounding chill-wave. Itself was mostly himself at the beginning—namely Alan Palomo, who put together the narcotized, psychedelic songs that made up Psychic Chasms, a 2009 album that ranks now as a defining chill-wave classic. For Era Extraña, Palomo paired up with guru producer Dave Fridmann (Flaming Lips, MGMT, many others) and put part of his focus on emphasizing his prowess as an electronic musician more than just a rock guy slathering his songs in effects.
Fast Fact: Palomo, who sometimes plays the Theremin live, helped design a custom synthesizer called the PAL 198X — "a triple triangle-wave oscillator noisemaking device with interchangeable controls for maximal sonic contortion."
LISTEN: Neon Indian, "Fallout"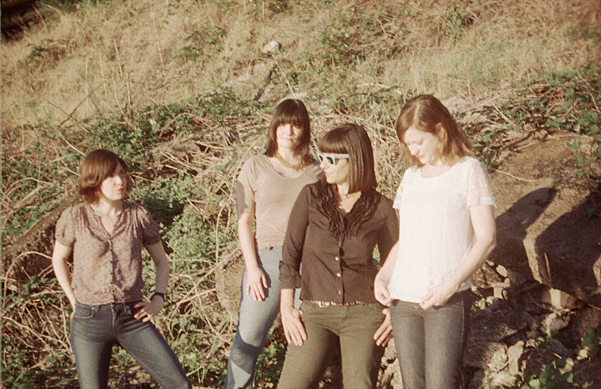 Wild Flag (Merge)
Release date: September 13
The Skinny: The aspiring visionary looking to start up a female rock super-group could do worse than enlisting Carrie Brownstein, the sinuous and in many ways bad-ass guitarist from Sleater-Kinney. But there's more, too, in Wild Flag, including Brownstein's former S-K cohort Janet Weiss on drums, Rebecca Cole from the Minders on keyboards, and Helium mastermind Mary Timony as guitarist and singer. Timony, especially, has never quite gotten her due, either with the bent, slanted Helium or her influential earlier band Autoclave. But the songs on Wild Flag's self-titled debut stand to maybe change that, marked as they are by a tunefulness and sense of buoyancy that suits what sounds like a group of old friends coming together to make a racket and rock really hard while they're at.
Fast Fact: Earlier this year, Wild Flag guitarist Brownstein showed off comedy chops very few casual fans knew she had with the IFC TV show Portlandia, the funny send-up of hipsterism she conceived, wrote, and starred in with Saturday Night Live star and friend Fred Armisen.
LISTEN: Wild Flag, "Romance"

WATCH: Wild Flag album trailer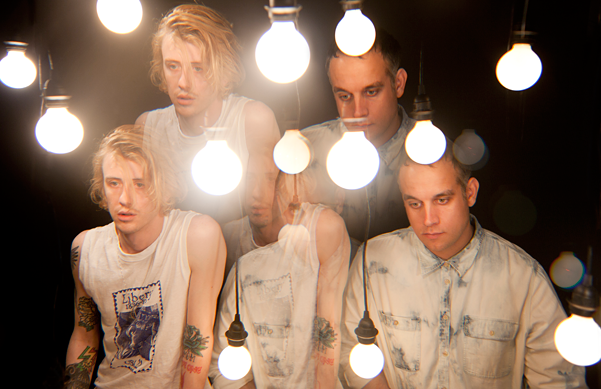 Father, Son, Holy Ghost (True Panther Sounds)
Release date: September 13
The Skinny: Girls ramped up big in 2009 with Album, an, um, album full of fizzy, incandescent pop songs that sounded dipped in every decade since the '60s. Frontman Christopher Owens grew up in a cult called Children of God and notoriously weathered a wandering, wasted youth, but there's little to find in terms of anger or angst in his songs, at least on the surface. Instead, Owens moves through melodies and hooks with the command of someone who probably thinks in songs when eating his lunch or doing his laundry or tying his shoes. Girls's second full-length, Father, Son, Holy Ghost, was recorded in a ramshackle way in a San Francisco building, but the songs sound poised enough to have come from a pastoral studio.
Fast Fact: Before Girls, Owens was in a band with weirdo art-rock bard Ariel Pink called Holy Shit.
WATCH: Girls, "Vomit"
Green Naugahyde (ATO Records/Prawn Song)
Release date: September 13
The Skinny: It's very possible there's never been a band as strange as Primus, whose iconic albums boast titles like Sailing the Seas of Cheese and Pork Soda and whose frontman, Les Claypool, has seemingly never met a squiggly bass-line or spewed vocal non-sequitur he didn't like. The group has been around since 1984 and has spawned no shortage of likeminded offshoots in the past few years (Oysterhead and Colonel Les Claypool's Fearless Flying Frog Brigade, among others), but Green Naugahyde will count as the first new Primus album since 1999's Antipop. It pairs Claypool with longtime guitarist Larry LaLonde and Jay Lane, a new drummer who is actually an old drummer, going back to one of the earliest lineups of the band.
Fast Fact: From his home in Northern California, which he dubbed Rancho Relaxo in homage to The Simpsons, Claypool oversees a line of Claypool Cellars wines including Purple Pachyderm and Pink Platypus.
LISTEN: Primus, "Tragedy's A'Comin"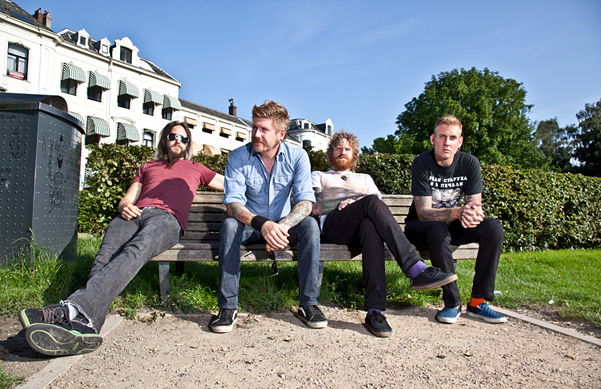 The Hunter (Reprise)
Release date: September 27
The Skinny: Few metal bands would make an album in tribute to the epic of mind and metaphysics known as Moby Dick… Scratch that — many metal bands would make an album in tribute to such an epic thing, but few would do it as convincingly as Atlanta's formidable Mastodon. It's been a while since said album, 2004's Leviathan, helped Mastodon scale up to an audience outside the knowing realm of metal, but everything following has been suitably big and complex. For their fifth album, The Hunter, Mastodon went to work in Atlanta with producer Mike Elizondo, whose credits as a musician and studio dude include Dr. Dre, Eminem, 50 Cent, Fiona Apple, Maroon 5, and more. One of the guys in the group compared the LP, intriguingly, to "a really super-heavy Led Zeppelin or something."
Fast Fact: Great Wikipedia find, on the pre-Leviathan years: "On each of Mastodon's first three full-length albums the last track relates to the Elephant Man."
LISTEN: Mastodon, "Curl of the Burl"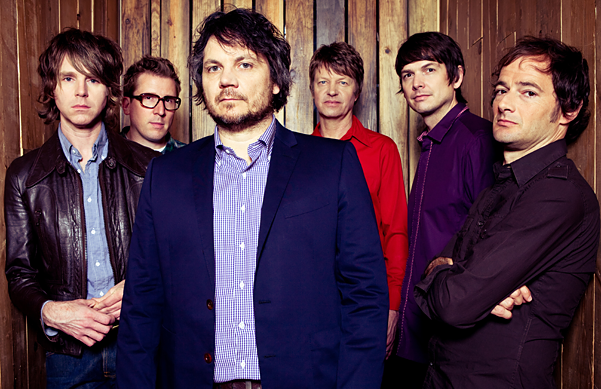 The Whole Love (dBpm Records)
Release date: September 27
The Skinny: Wilco, the reigning name in rock dependability, doesn't have a whole lot to prove with their eighth studio album. But then, that's an increasingly rare fate for a band to entertain these days. The Whole Love was made in Wilco's own Chicago recording studio The Loft, with Jeff Tweedy at the controls alongside bandmate Patrick Sansone and outside producer-engineer Tom Schick. The direction is said to be exploratory and expansive, with some Mellotron, synthesizer, strings, and loops worked into the mix. Two songs teased so far, "I Might" and "Art of Almost," suggest as much in the gap between the former's crisp tunefulness and the latter's gnarly extendo guitar jams.
Fast Fact: Wilco drummer Glenn Kotche got a bachelor's degree in percussion from the University of Kentucky, and later marched in the storied and evidently very intense Cavaliers Drum and Bugle Corps in Illinois.
LISTEN: Wilco, "I Might"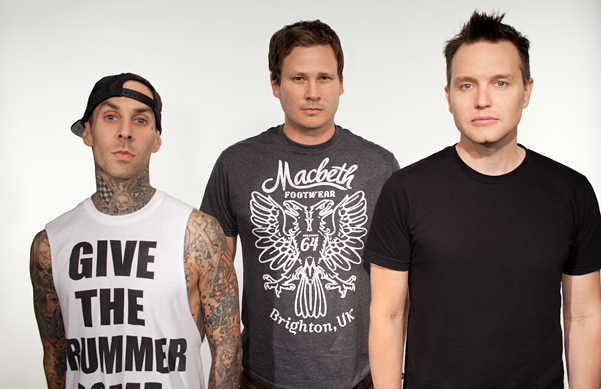 Neighborhoods (Geffen)
Release date: September 27
The Skinny: It's been eight years since the last blink-182 album (a self-titled one from 2003) marked the aesthetic crest of a band rising up to be a whole lot smarter and more sturdy than they probably even needed to be. This is, after all, a group that named an album just before that one Take Off Your Pants and Jacket. But somewhere in between such sly cleverness and jubilant stupidity lie blink-182's many charms, most of them dormant for a while when the band had effectively broken up but rekindled after a plane crash in 2009 involving drummer Travis Barker, who was lucky to survive but badly burned and traumatized. With all that in the past, blink-182 reconvened and got around to making Neighborhoods, an album they produced themselves for the first time after the freak death, of a cerebral hemorrhage in 2008, of their loyal producer Jerry Finn.
Fast Fact: As would have been predicted by pretty much nobody a few years ago, blink-182 singer-bassist Mark Hoppus hosts a music talk show called Hoppus on Music on Fuse TV.
WATCH: Blink-182, "Up All Night"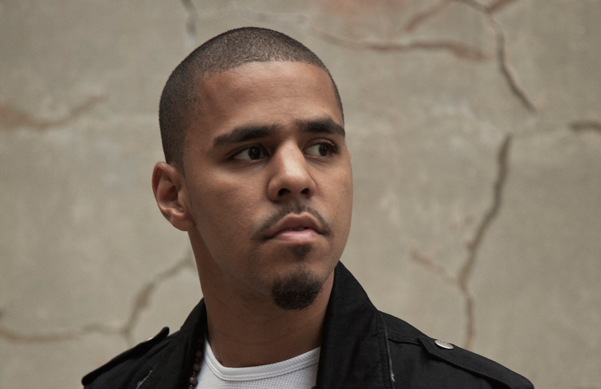 Cole World: The Sideline Story (Roc Nation)
Release date: September 27
The Skinny: J. Cole is the first rapper signed to Roc Nation by Jay-Z, a guy who knows rappers, and he's bounced around like a pinball in the lead-up to his full-length debut Cole World: The Sideline Story. He's put out mixtapes, dropped verses in a long list of compatriots' tracks, and stalked the stage as an opener on Rihanna's ongoing Loud Tour. But now it's album time, and the question is: can J. Cole break out proper on his own? Well, not entirely on his own, as guest artists on Cole World include Drake and Trey Songz, and production credits in some cases go to No I.D. and Brian the Kidd. But Cole produced nine of the tracks himself — how many name rappers can say the same?
Fast Fact: Cole claims the Cole World track "Lights Please" was the one that first caught the attention of his eventual manager, after his assistant played it in his office and, as documented on hiphopdx.com, the exec turned around "like he smelled cooked food."
LISTEN: J. Cole, "Can't Get Enough" [Explicit Version]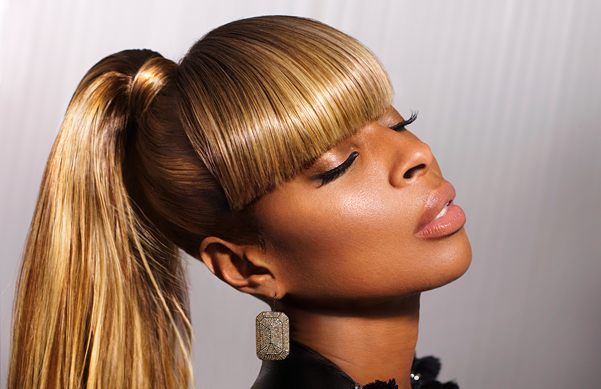 My Life II…The Journey Continues (Matriarch/Geffen/Interscope)
Release date: November 21
The Skinny: For her new album, Mary J. Blige is dialing it back, a little bit or a lot depending on how such things should be scored. My Life II…The Journey Continues serves as a sort of sequel to 1994's My Life, one of the early albums that established Blige as the still-reigning queen of hip-hop soul. That was her second album, and the new one will be her 10th — in between have been many occasions to wipe a sweating brow and dry an emotional eye. Work for the new LP reportedly included sessions with Babyface and Jimmy Jam & Terry Lewis, the latter a pair of producers on whom the extension of no amount accolades could ever be too much.
Fast Fact: Blige took on a role recently in Rock of Ages, the movie adaptation of the weird Broadway musical, and is supposed to be gearing up now to play Nina Simone in a biopic to begin filming this fall.
LISTEN: Mary J. Blige, "25/8"

13.JANE'S ADDICTION
13/28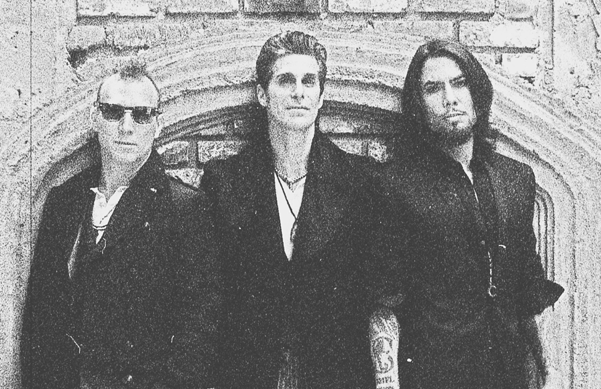 The Great Escape Artist (Capitol)
Release date: October 18
The Skinny: Jane's Addiction's return has been held up for a little while now, but it stands to be explosive still: Perry Farrell, Dave Navarro, and Stephen Perkins have never really known another mode of operation since they formed back in 1985, in a spirit-realm of Los Angeles that owed more to the city's dark, seedy underbelly than its glitzy spritzes of hairmetal. Back then, Jane's Addiction could haunt both and split the difference into something new. And so it is still, as they assert themselves once again as surprisingly resilient showmen behind their first new album in eight years. The slinky single "End to the Lies" featured a video whose making owed to the same roots as the Adult Swim show Robot Chicken, which, for Jane's, was suitably confounding and weird.
Fast Fact: Frontman and celebrated West Coast freak Perry Farrell originally moved to California after high school to surf.
WATCH: Jane's Addiction, "Irresistible Force"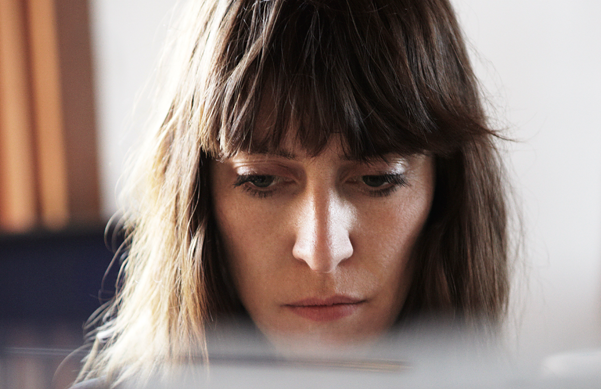 Metals (Cherrytree/Interscope)
Release date: October 4
The Skinny: Feist might be the least-famous musician to ever achieve near-total pop culture ubiquity, which she won on the strength (and in several cases savvy commercial placement) of songs that stick inside a head and go on to rattle around, a lot and always pleasantly. She came up as part of the collective indie band Broken Social Scene but strayed out on her own pretty soon thereafter, making waves with her 2004 album Let It Die and especially 2007's The Reminder, which, like Feist herself, was something of a quiet monster. For Metals, her fourth album and most eagerly awaited by far, Feist worked on production with Chilly Gonzalez, Mocky, and Valgeir Siggurdsson, an Icelander who has collaborated well with Björk and Will Oldham, among others. She did some of her work in Big Sur too, which always bodes well for artists prone to pealing out cries of calm and introspection.
Fast Fact: As a 12-year-old kid, Feist was one of 1,000 dancers in a routine at the opening ceremonies for the Winter Olympics in Calgary, Canada.
Feist, "How Come You Never Go There"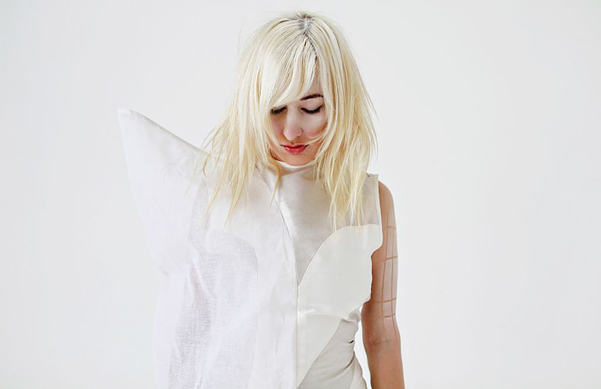 Conatus (Sacred Bones Records)
Release date: October 4
The Skinny: Zola Jesus sounds both haunted and full of life, as befits a convincing goth of such young age. She only just started her ascent, brewing up from her home in college-town Madison, Wisconsin, with a pair of EPs last year that established her (real name, sorta goth-y on its own: Nika Roza Danilova) as a singer of uncommon gravitas and an ability to make listeners swoon and squirm in equal measure. Her voice evokes the likes of Siouxsie & the Banshees, and her style follows suit with a musical palette that sounds both timeless and very much of the times (glitchy and electronic without making too big a show of either). Conatus will count as her second full-length, and she produced it herself with Brian Foote, who makes murky sounds of his own under the name Nudge.
Fast Fact: Zola Jesus attributes some of her darkness to her upbringing in the earthy Midwest, saying in an interview with L.A. Record: "My dad was a hunter so there would constantly be animal parts all over the place. He'd be out in the forest and bring back deer heads hoping that animals would eat the flesh and leave a skull."
LISTEN: Zola Jesus, "Vessel"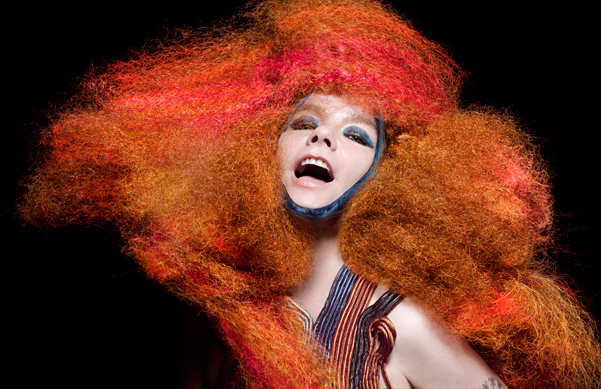 Biophilia (One Little Indian/Nonesuch)
Release date: October 11
The Skinny: A multimedia project that seems to have everything short of a vehicle for space-flight attached to it, Björk's Biophilia has been trickling out by way of songs and apps for a while now. So praise the day when it will just be an album altogether, accessible to those who don't have the time or inclination to do homework related to tracking what's available to Björk fans whose phones and tablets have all the right tech specs. It goes without saying that a Björk album will be exploratory and strange, but Biophilia seems to have been endeavored upon on an even bigger scale than usual, with things like giant metronomes and special Tesla coils enlisted in a project meant not to be just an album but also an ideas lab and stage show all in one.
Fast Fact: The Tesla coil, used by Björk to provide a sort of bass-line for a new song called "Thunderbolt," is a contraption that basically shoots lightning into the air.
WATCH: Bjork, "Crystalline"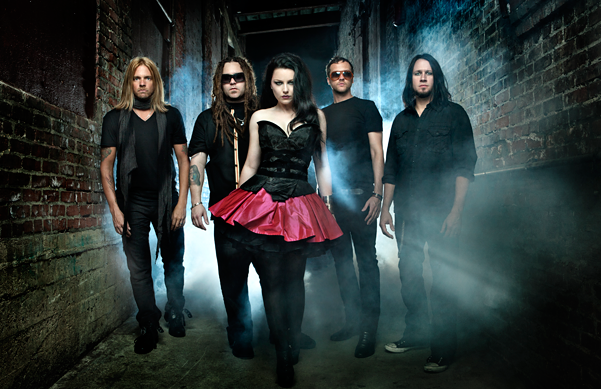 Evanescence (Wind-Up Records)
Release date: October 11
The Skinny: It's been five years since the last Evanescence album, a period of time attended by a dearth of drama and torment — or at least less of each than when Evanescence was otherwise around to vent. (You might even say they had evanesced, but that probably wouldn't be advisable.) Either way, the group gathered in Nashville to make their third album, a self-titled one marshaled by producer Nick Raskulinecz (Foo Fighters, Rush, Alice in Chains). The first single, "What You Want," careens through lots of dramatic crashes and crescendos, with singer Amy Lee bellowing lines she has said are "about freedom." That can be tricky language when pushed out by politicians, but presumably through the mouth of a rocker it's a good thing?
Fast Fact: Alongside classical composers like Mozart, Amy Lee has professed a liking for and a certain amount of debt owed to Danny Elfman, the former Oingo Boingo star who has composed awesome music for The Simpsons, Spider-Man, and many films by Tim Burton, including Pee-wee's Big Adventure, Beetlejuice, The Nightmare Before Christmas).
LISTEN: Evanescence, "What You Want"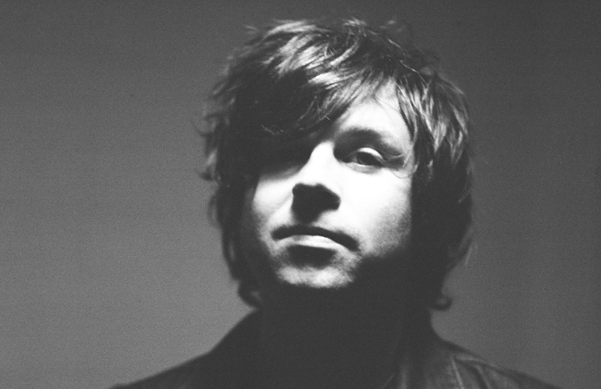 Ashes & Fire (Pax-Am/Capitol Records)
Release date: October 11
The Skinny: It's been rare since he started breaking out around 2000 for Ryan Adams to go through a period of restraint, but he's been quiet (relatively) in the lead-up to Ashes & Fire. He's put out a few records in the past couple years and issued two books of stories and poems in 2009, though somehow this new album counts as something of a comeback. Only in Adams's world would all of that figure as inactivity, and only in Adams's world does the idea of more and more and more square with how spare and elemental his songwriting can be at his best. For his 13th solo album (depending on how you count), Adams worked with Glyn Jones, whose credits include studio work with the Who, the Clash, the Beatles, and the Rolling Stones. Musical adornment also came by way of Norah Jones and keyboardist Benmont Tench, a storied member of Tom Petty's Heartbreakers.
Fast Fact: Ryan Adams's two books (Infinity Blues and Hello Sunshine) were published by Akashic, an eclectic indie publisher in New York that made news recently with the much-discussed children's book Go the Fuck to Sleep.
Ryan Adams, "Ashes & Fire"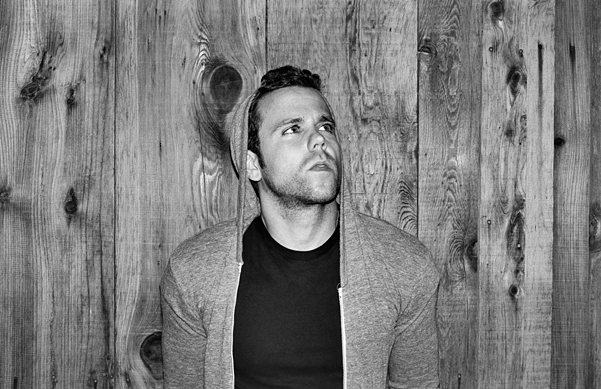 Hurry Up, We're Dreaming (Mute Records)
Release date: October 18
The Skinny: M83 might well be the most influential act of the past few years, at least in terms of weird, smeary indie art music. It's basically one guy, a Frenchman named Anthony Gonzalez, and though he made a reputation with an atmospheric sort of post-rock prior, it would be hard to overstate the after-effects of his great 2008 album Saturdays=Youth. That one leaned on the idea of the '80s, hard, and it shuffled the indie-underground deck in a way that led to the eventual dealing of chill-wave. Hurry Up, We're Dreaming stands to follow in line according to the single "Midnight City," which sounds like an '80s song that couldn't really have been made in the '80s, so big and lush is its production.
Fast Fact: Gonzalez does not appear to be dialing down his ambitions, telling SPIN a few months back that the new album is "mainly about dreams, how every one is different, how you dream differently when you're a kid, a teenager, or an adult. Overall, it's pop — and very epic."
LISTEN: M83, "Midnight City"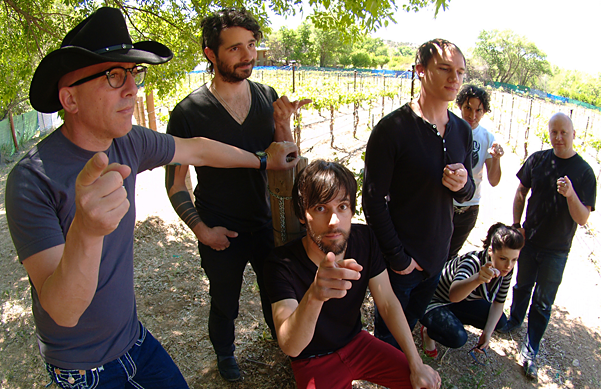 Conditions of My Parole (Puscifer Entertainment)
Release date: October 18
The Skinny: There might be some suggestive calculus behind the act of naming different projects Tool, A Perfect Circle, and Puscifer, but sometimes it's best to let Maynard James Keenan maintain a bit of mystery. He's an uncommon enigma in a rock scene that makes exposes-in-waiting of its stars, and his work boasts a staying power that stands to last. He couldn't have intrigued much more than when he, to SPIN, described the new Puscifer album as "like Twin Peaks in the desert," and he had good reason to talk that way since the group recorded at his home studio in Northern Arizona. That's also where he works on his own line of wines, which is more than most of us can say about where we live.
Fast Fact: The name Puscifer has ties to a fictional band, of which Keenan was a member, in a bit on the first episode of Mr. Show.
LISTEN: Puscifer, "Man Overboard"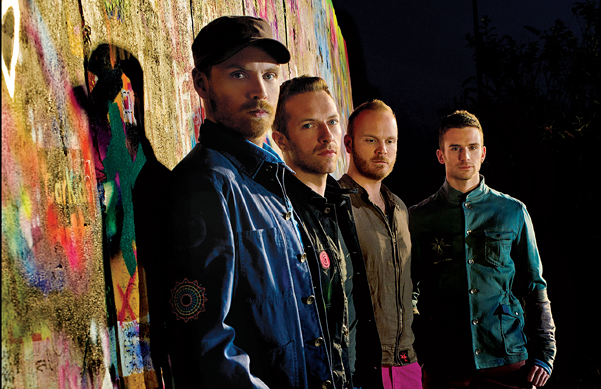 Mylo Xyloto (Capitol)
Release date: October 24
The Skinny: Coldplay could always stand to be a bit more weird, so take it as a sign of promise that album No. 5 is titled Mylo Xyloto (that's MY-lo ZY-luh-toe for those enunciating at home). Another bit of intrigue comes by way of what the band calls "enoxification" — a phenomenon that occurs when an album is worked on by the storied producer/theorist/guru Brian Eno, who has helmed records by U2, Talking Heads, and David Bowie. He chipped in with some composition and likely a lot of creative prodding, as he did on 2008's Viva La Vida. Is that a bit of U2-like chug and build in Mylo Xyloto's first single, "Every Teardrop is a Waterfall"? Indeed it is, though there's also some texture and grain that sound like Coldplay's own.
Fast Fact: Chris Martin lives with the actress Gwyneth Paltrow, and sometimes he rather doesn't like her dinner parties at home with guests like Jay-Z, A-Rod, Cameron Diaz, and Jerry Seinfeld.
WATCH: Coldplay, "Every Teardrop is a Waterfall"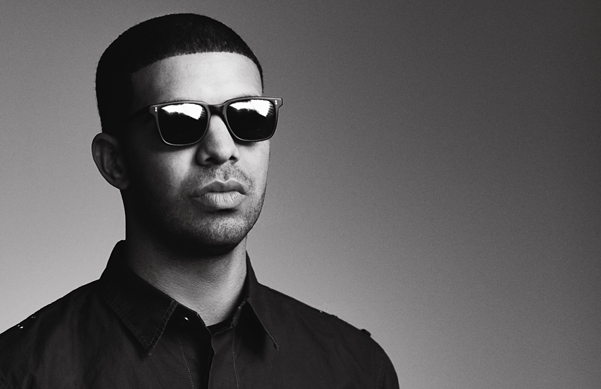 Take Care (Young Money/Cash Money/Universal Republic)
Release date: October 24
The Skinny: Drake's Take Care will be one of the bigger releases of the season, one of the main ones that numbers-watchers will keep a close eye on. He's achieved a sense of scale in which the State of Drake speaks for the State of the Industry, and his second full-length comes after a sustained period of marinating in seemingly every corner of the culture. For Take Care, Drake said he wanted to pare down a bit from the glitz and glamour that attended last year's Thank Me Later, so at least some of the work was done near home in Toronto. Production comes by way of Noah "40" Shebib as well as Boi-1da and T-Minus.
Fast Fact: Curious quote by an ever-conflicted Drake in a video interview with Billboard regarding "Headlines," the first single from Take Care: "By no means is it the best song on my album."
Drake, "Headlines"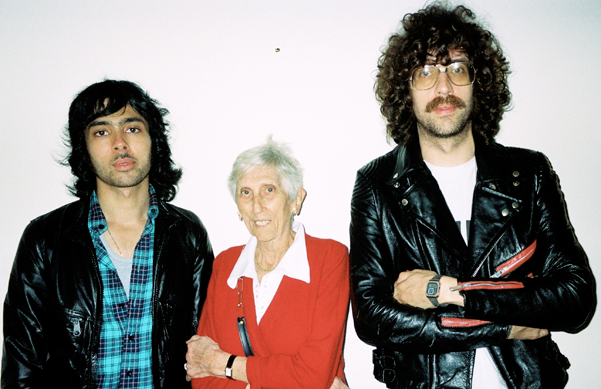 Audio, Video, Disco (Ed Banger Records/Because Music/Elektra)
Release date: October 25
The Skinny: Bearing more than a little resemblance to Daft Punk but young and punk enough to sidestep any anxiety of influence, Justice broke out of the dance-music world with a sound that is stomping and raw. Their heritage in French house, a fertile scene in Paris for some time now, comes in handy, and the duo — Xavier de Rosnay and Gaspard Augé — came up with energy to burn. For their second album, Justice strived to dial down a bit, at least in parts; see a press-release saying the sound is meant to "conjure a laidback, agricultural effort existing on the outer fringes of pop." There's nothing especially agricultural about the powerful and singed first single "Civilization," but there's a lot there in the range.
Fast Fact: The very cool video for "Civilization," starring buffaloes stampeding at the end of time, was directed by fellow Frenchman Edouard Salier, who has made videos for Massive Attack, Raphael Saadiq, and Air.
LISTEN: Justice, "Civilization (Original Mix)"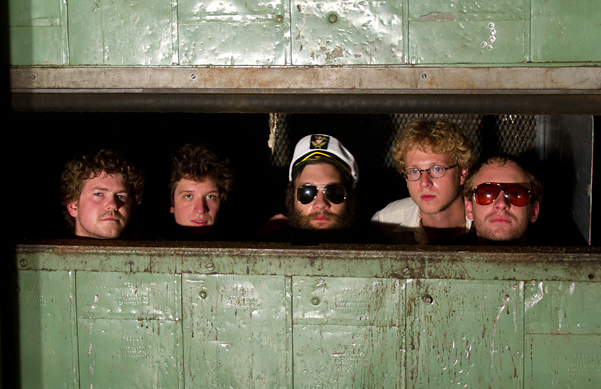 Divine Providence (Partisan Records)
Release date: October 25
The Skinny: "Raw and spontaneous kerosene blaze…" — now there's an intriguing and all-too-unusual way for a press release to describe an album full of songs that can be slotted under "folk." It might overstate things a bit, at least as regards the gently lapping new single "Miss K.," but it goes a good way toward summoning the Deer Tick spirit. (This is, after all, a group that sometimes performs Nirvana-tribute sets under the name Deervana.) For Divine Providence, their fourth album, Deer Tick set out to amp up their recorded folk sound with some of the live-wire energy that supports them on stage, and influences cited include the Rolling Stones' Exile on Main Street, Nirvana's In Utero, and Harry Nilsson's Nilsson Schmilsson.
Fast Fact: Deer Tick's Ian O'Neil used to be in Titus Andronicus.
LISTEN: Deer Tick, "Miss K."

25.LOU REED & METALLICA
25/28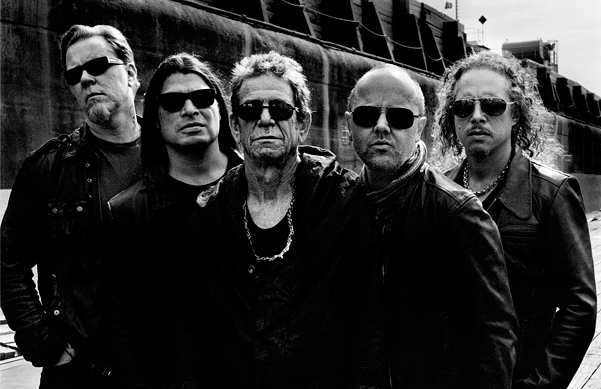 Lulu (Warner Bros.)
Release date: November 1
The Skinny: There are gruff old-dude rockers who have seen/heard/endured it all, and then there are gruff old-dude rockers who have seen/heard/endured it all and also happen to be Lou Reed or members of Metallica. The pairing makes so little sense on the surface that it suggests a weird sort of inverted logic, and however it will shake out, say this about Lulu: There are few records due out this season that could literally race off in a thousand stylistic directions. The genesis of the project goes back to a theatrical production Reed conceived to put on in Berlin, based on the so-called "Lulu Plays" of an old German Expressionist writer who died in 1918. Then came a joint performance with Metallica for a Rock and Roll Hall of Fame concert in 2009 and a desire to do something interesting together in the studio. Flash forward to a little later, and here we are — with a grouping dubbed Loutallica on their very own website.
Fast Fact: Lou Reed, no stranger to bold proclamations, described the Metallica collabo music in New York magazine as "awe-inspiring. It's maybe the best thing done by anyone, ever. It could create another planetary system. I'm not joking, and I'm not being egotistical."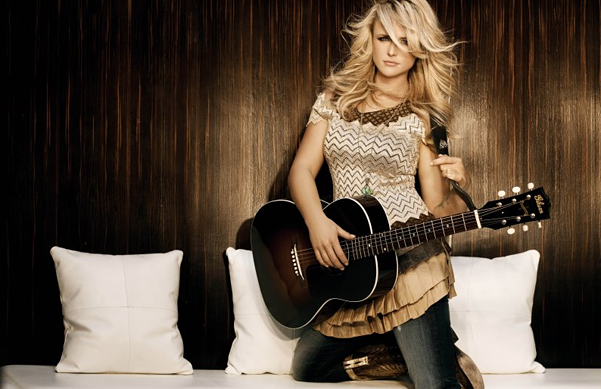 Four the Record (Columbia Nashville)
Release date: November 1
The Skinny: "My records always have a little crime in them." That's dependably sharp country artist Miranda Lambert on part of the reason for the title of this, her fourth album and the follow-up to 2009's Revolution, which SPIN nicely appraised as an impressive piece of work by "a guntoting, wisecracking, catfighting gal next door who cusses like a sailor, or at least brags that she does, plotting revenge on lying boyfriends and town hypocrites — preferably at cowpunk tempo." She's sassy, tough, and also able to go platinum, which is a powerful trifecta to be sure. Lambert says part of her new album delves into the art of collaboration, with a couple songs made in tandem with her new husband, fellow country artist Blake Shelton, and some others including of Allison Moorer.
Fast Fact: Miranda Lambert is also a member of Pistol Annies, a fantastically attired trio of country-music lasses with spirit to burn.
Miranda Lambert, "Baggage Claim"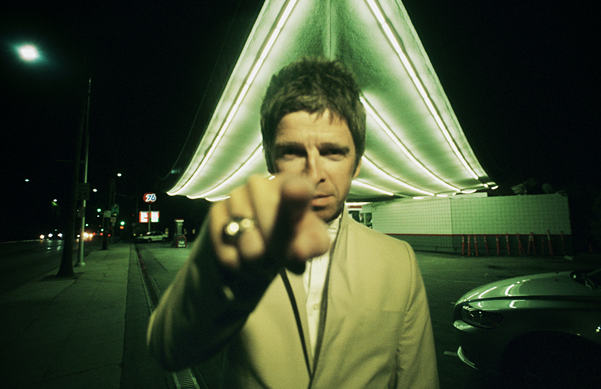 Noel Gallagher's High Flying Birds (Sour Mash/Mercury Records)
Release date: November 8
The Skinny: It's been a while, frankly, since anyone has taken Noel Gallagher seriously, but there was a time when Brit-pop was all the rage and Oasis were oracles for likers of songs with '60s choruses and a value system tilted toward ease-of-use. Gallagher wrote those as well as anyone, and though they certainly tried, he and his brother Liam did not manage to muck up the best of them with their loutish antics and their colossal sense of ego. Oasis disbanded in 2009 and Gallagher started on this new album last year, recording it in Los Angeles with David Sardy, who produced Oasis' swansong Dig Out Your Soul. The tour for High Flying Birds, Gallagher has said, will include the solo stuff along with old Oasis classics, so don't expect a swerve too confounding.
Fast Fact: While working in L.A., Gallagher shared a floor in his hotel, in a bit fit for an awesome screenplay, with the king of Tonga.
Noel Gallagher's High Flying Birds, "If I Had a Gun"
28.DAMON ALBARN & THE DRC MUSIC CHARITY PROJECT
28/28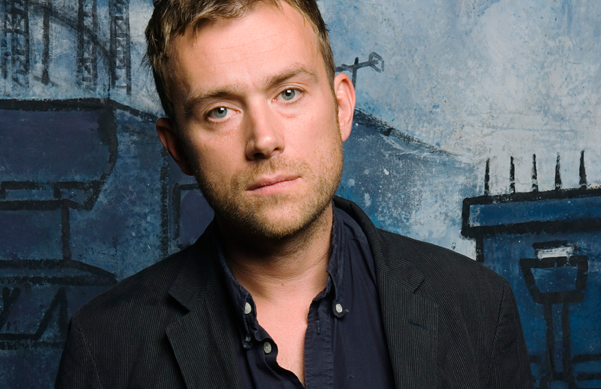 Title TBD
Release date: Fall
The Skinny: Damon Albarn can do basically whatever he wants at this point and manage to pull it off, so signs look good on an album for a charity charged with fighting poverty and injustice. He did a similar thing 10 years ago, when he went to Mali for a week, worked with local musicians, and issued an excellent album of sympathetically fused styles called Mali Music. This time Albarn went to the Congo, with a cast of traveling collaborators including Dan "The Automator" Nakamura (a cohort of Albarn's in Gorillaz) and the great electronic-music producer Actress. Many details remain to discovered, but the heady Blur founder's design was for the group to meet locals and make of it what they can. The project's blog makes reference in one spot to "Afro-Tech," but who knows?
Fast Fact: Damon Albarn had a hand in starting up Honest Jon's, an invaluable English record label responsible for ace collections of Turkish music from the '20s, songs bya blind Viking poet from New York City (Moondog), and calypso anthems rooted in Trinidad, among other things.
"Hallo" (featuring Tout Puissant Mukalo and Nelly Liyemge)