The 40 Best Albums of 2008
Change! Crisis! Hope! Meltdown! You betcha! The past 366 days (happy belated leap year!) have been such a roller-coaster ride of apocalyptic dread and yes-we-can positivity that we can all be excused for swapping holiday bubbly for a nice glass of warm milk. But even for a year that saw both Axl Rose and Kevin Shields emerge from weirdo-exile, there were some blessedly familiar constants: Albums were released, many of them quite good. Lil Wayne made 13 of them. And we all relearned the valuable lesson that a year should be measured not by its highs or lows, but by its delicious creamy center. [This list was originally published in the January 2009 issue of SPIN.]
1.The 40 Best Albums of 2008
1/41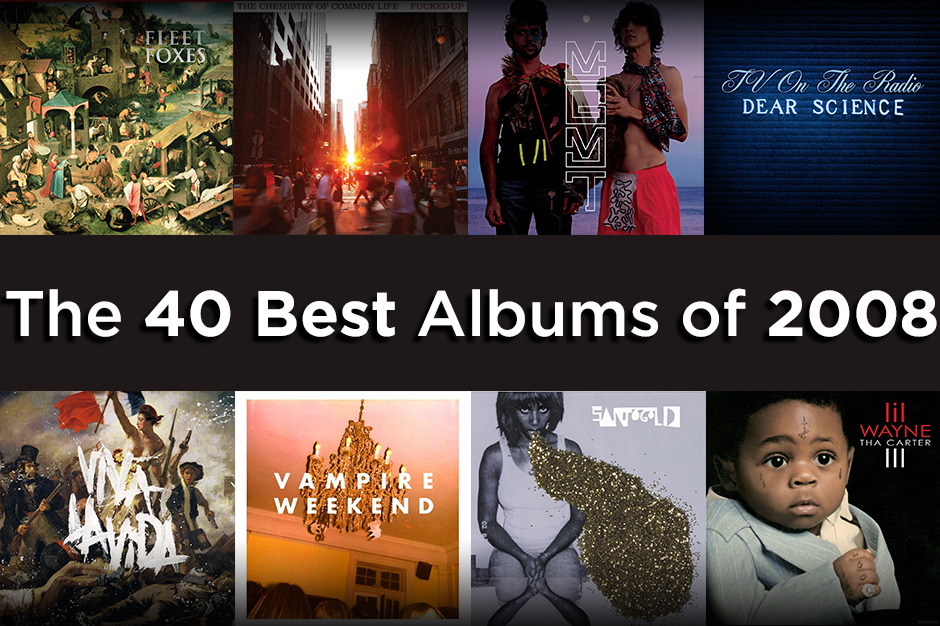 2.Chairlift, Does You Inspire You (Kanine)
2/41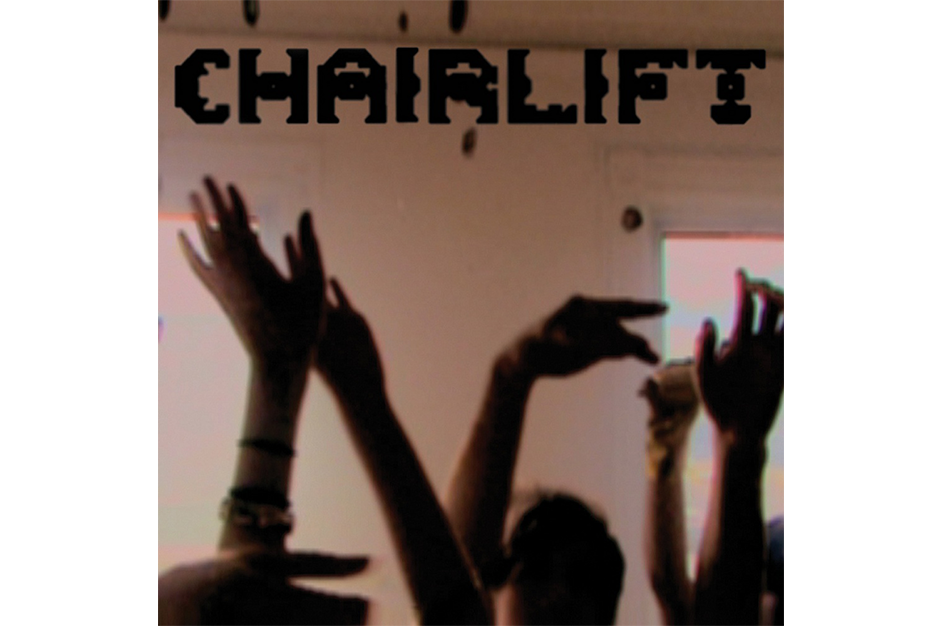 Singing about handstands in a Nano commercial, this obscure Brooklyn-based trio achieved who is this? notoriety even before their debut album's release. Besotted with reverb-drenched synthetic lushness, they flit from uncanny new-wave caricatures to beguiling heroin country ballads, nodding deeply to David Lynch's Angelo Badalamenti-scored oeuvre. Their artful absurdity never falters, no matter how many vocal identities Caroline Polachek tries and abandons. BARRY WALTERS
3.Guns N' Roses, Chinese Democracy (Black Frog/Geffen)
3/41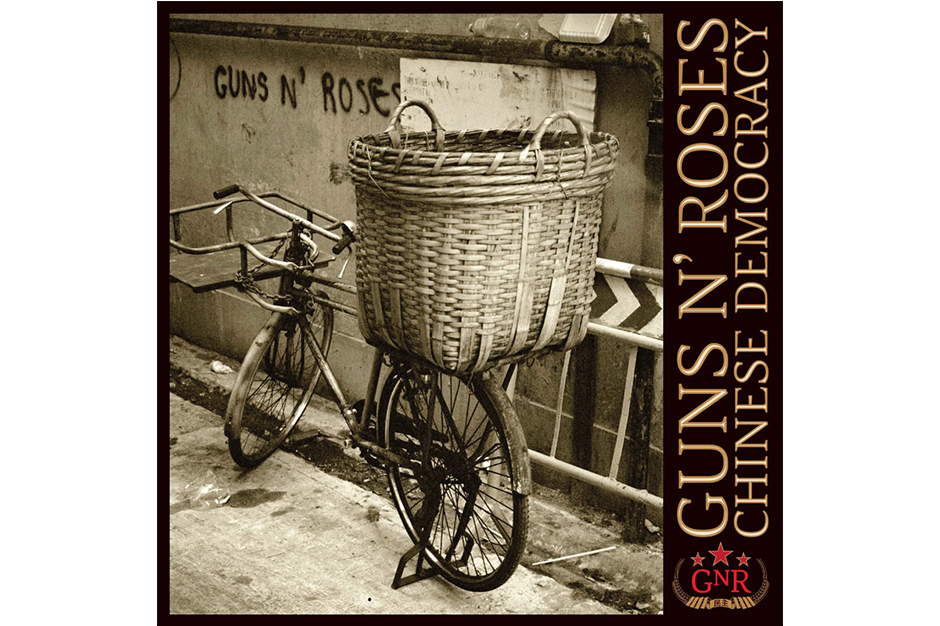 The last time Axl Rose gave the world a set of new Guns N' Roses tunes, he required two albums to contain them. After 16 years of editing, the mad frontman whittled down Chinese Democracy to a single disc, but it's no less idea-stuffed than Use Your Illusion I and II. In "There Was a Time" alone, GNR v2.0 find a route from righteous church music to devilish rap rock. Though there are no "November Rain"-level melodies to be found, it's still a relative feast after the famine. MIKAEL WOOD
4.Oasis, Dig Out Your Soul (Big Brother/Reprise)
4/41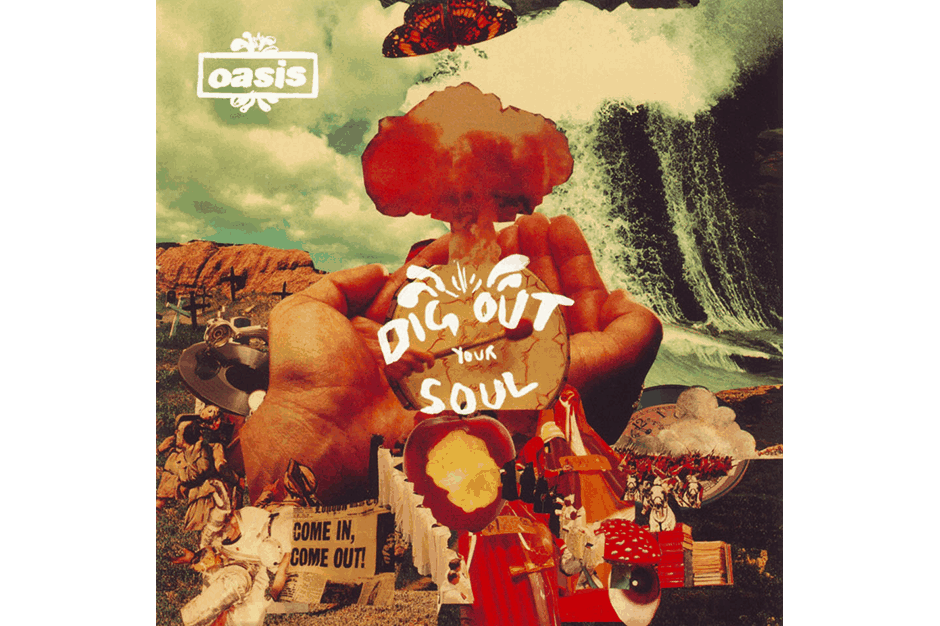 Based on songful merit — not the brutish stasis Oasis supposedly represent — 2005's Don't Believe the Truth was a remarkable rebirth, as both Gallaghers penned timeless, heartfelt Britpop that packed arenas with misty fist-pumping. Dig injects a darker rhythmic urgency, plus a newfound, psych-swirling reflection. "The Shock of the Lightning" and "Falling Down" ooze battered wisdom, not creaky bluster; even Liam's ballad "I'm Outta Time" la-las with a mature tenderness. CHARLES AARON
5.Wolf Parade, At Mount Zoomer (Sub Pop)
5/41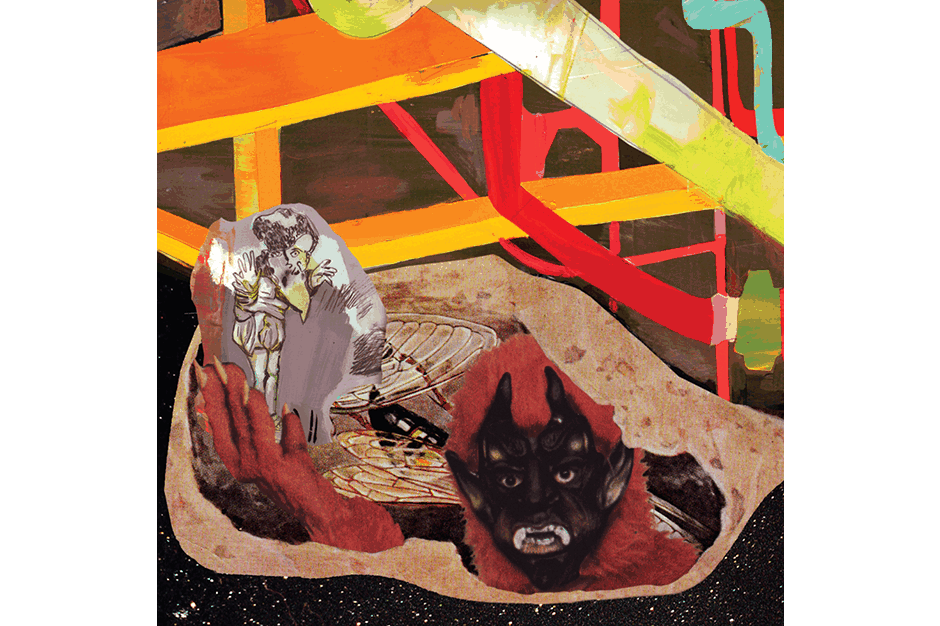 Lacking the immediate hooks of 2005's Apologies to the Queen Mary, Zoomer appeared at first blush to be the quintessential Difficult Second Album. But it's a grower not a shower — behind the more intricate arrangements lies a pastiche of '70s-tinged glam, prog, and pop that sounds thoroughly modern. Not to mention surprisingly cohesive, despite the band's hydralike combo of Dan Boeckner's rawk swagger and Spencer Krug's whinnying idiosyncrasy. STEVE KANDELL
6.Lykki Li, Youth Novels (LL)
6/41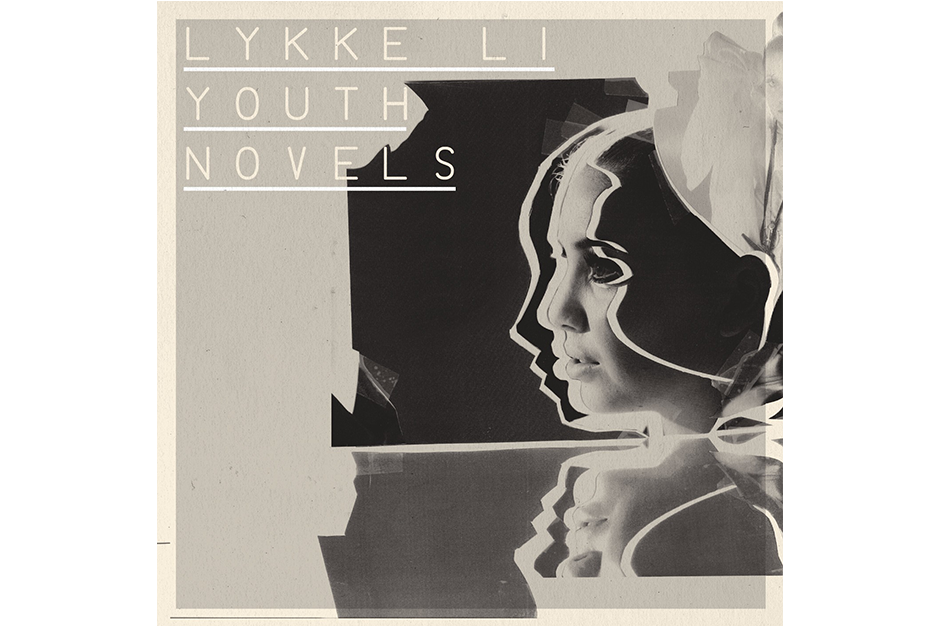 "For you I keep my legs apart," this young Swede confides in her breakthrough single, "Little Bit." The provocation could be Katy Perry's, but the steely passion is pure Lykke Li — this is her proclamation of absolute fidelity. There's vulnerability and fearlessness in her makeup; studio finesse from Björn Yttling (of Peter Bjorn and John) brings out both in an unconventionally stark yet nuanced debut that complements Li's pop instincts and complicates even her most straightforward serenades. B.W.
7.Raconteurs, Consolers of the Lonely (Warner Bros.)
7/41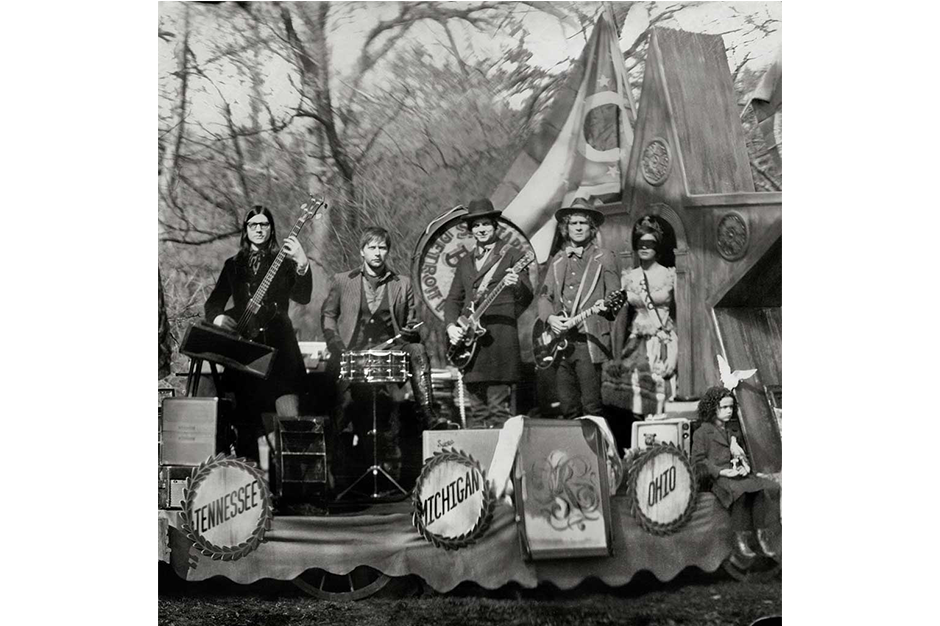 In 2006, Jack White's just-one-of-the-boys-on-the-bus spiel seemed no less an affectation than his red pleather pants. But two years (and one Meg anxiety attack) later, the Raconteurs, and his role within them, feel much more natural and assured. "Hold Up" and "Salute Your Solution" are blistering rockers served well by an actual rhythm section, and sidekick singer-guitarist Brendan Benson fully becomes White's equal with his lead turns on the brassy "The Switch and the Spur" and "Many Shades of Black." S.K.
8.Miles Benjamin Anthony Robinson, Miles Benjamin Anthony Robinson (Say Hey)
8/41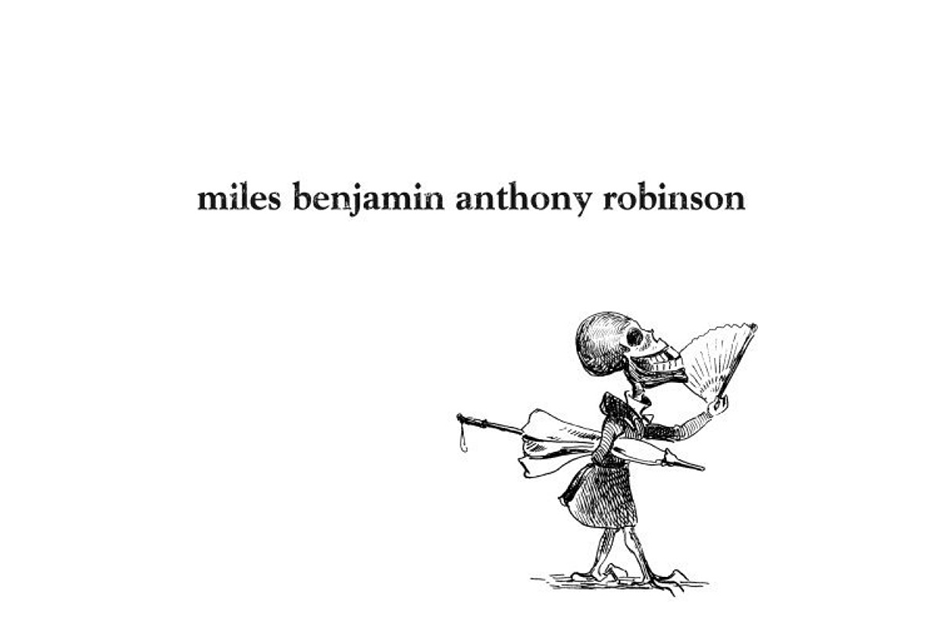 The drums rush to find footing, the woozy harmonies scrape together harshly — this is clearly not the debut of someone who has all the answers. But Robinson, a Brooklyn singer-songwriter who has survived terrible spells of depression and drugs, is propelled by the hope that his ruddy folk rock will reach a spiritual place, though the Dylan-esque strain in his voice is a study in wild abandon. STACEY ANDERSON
9.El Guincho, Alegranza! (XL)
9/41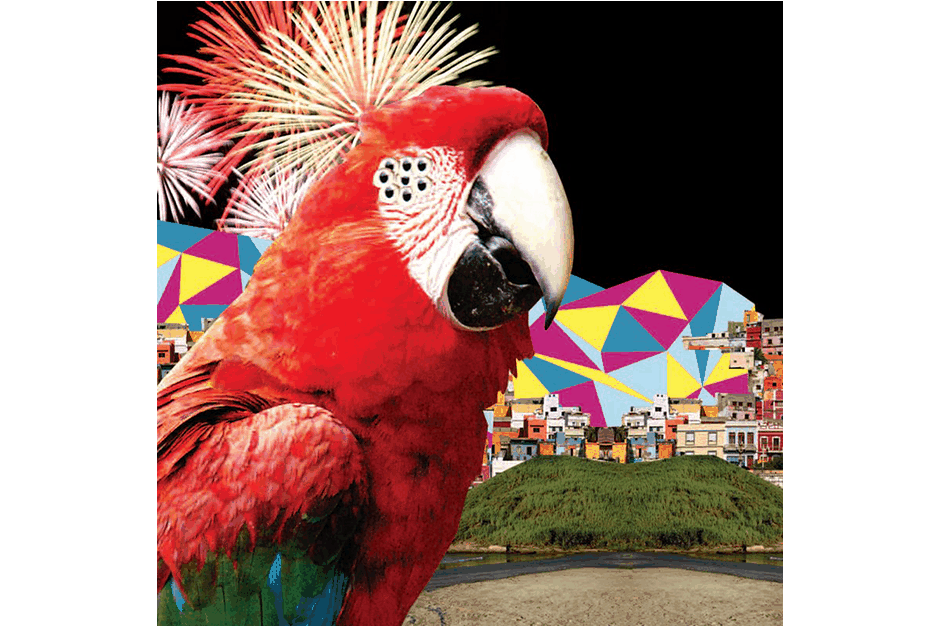 Barcelona's Pablo Díaz-Reixa samples and psychedelizes deliriously happy records to evoke the chaos of carnival time. Alegranza's overdubbed choir of voices and endlessly layered beats conversely suggest miseries temporarily escaped. "All of the joy of young people in love is conveyed in this delightfully simple melody," announces a sound bite on "Fata Morgana," which, like the rest of this delightfully warped album, sounds like a crowded island merry-go-round spiraling off its axis. B.W.
10.Gutter Twins, Saturnalia (Sub Pop)
10/41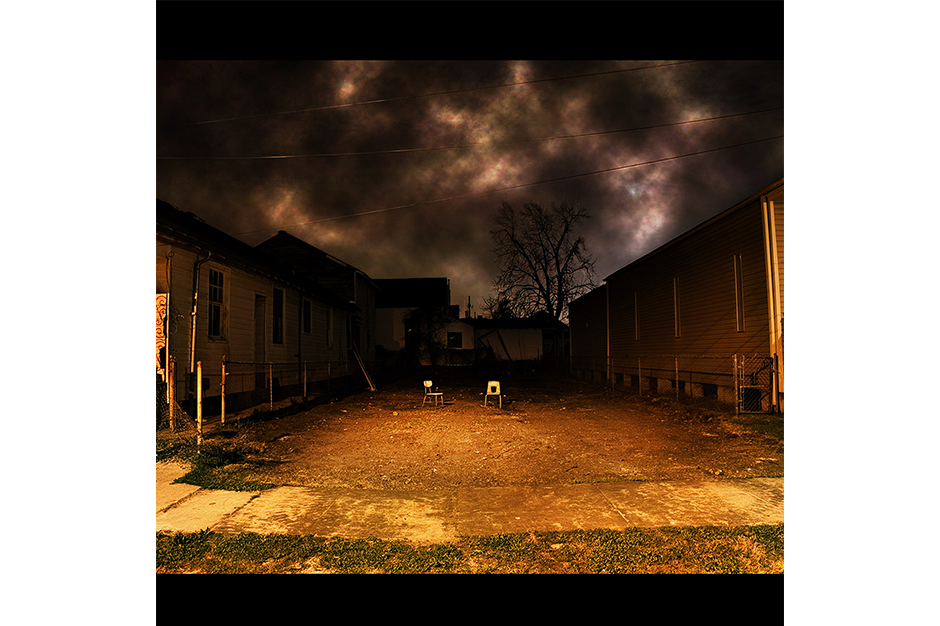 No big surprise that the long-awaited collaboration between '90s-vintage gloom kings Mark Lanegan and Greg Dulli wasn't exactly the feel-good hit of the year. But the former's narcoleptic, baritone moan and the latter's mischievous, soulful wail give these mid-tempo dirges, awash in revelations and Revelation, a touch of grace that recalls their classic work without repeating it. The most upbeat moment: the synthy "Idle Hands," in which the word suffer pops up only four times. S.K.
11.Bon Iver, For Emma, Forever Ago (Jagjaguwar)
11/41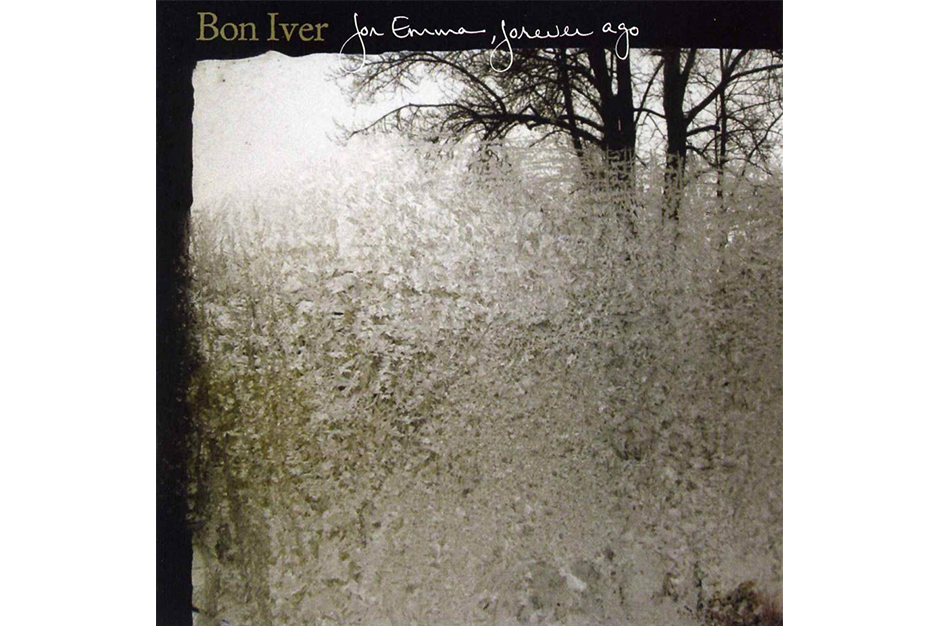 In a strong year for austere folkies, no one did more with less than Bon Iver's Justin Vernon. Looking like he just returned from the woods and sounding like maybe he wanted to stay, the Wisconsin resident built a cathedral to lost love from a base of acoustic guitar and his astonishing, frequently multitracked vocals. As posed by Vernon's gorgeously earthy falsetto, a question as simple as "Who will love you?" takes on shattering emotional force. As it should. DAVID MARCHESE
12.Lucinda Williams, Little Honey (Lost Highway)
12/41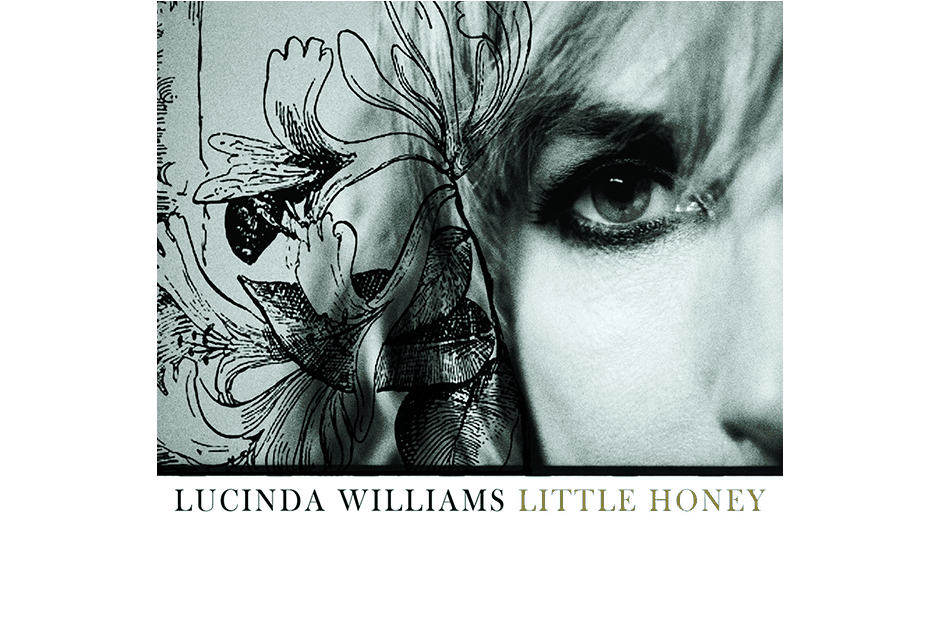 After 30 years of weepers and heartbreakers, Williams proves she can also sing he-done-me-right songs. The aggrieved ex who growled, "You took my joy / I want it back" on 1998's Car Wheels on a Gravel Road is now singing "Tears of Joy" — though still slinging stormy riffs, honky-tonk harmonies, and bourbon-soaked soul. Apparently, not even domestic bliss (the recently engaged singer reveals she found love "standing up behind an electric guitar") can water down her liquor. ELLEN CARPENTER
13.Nas & DJ Green Latern, The Nigger Tape
13/41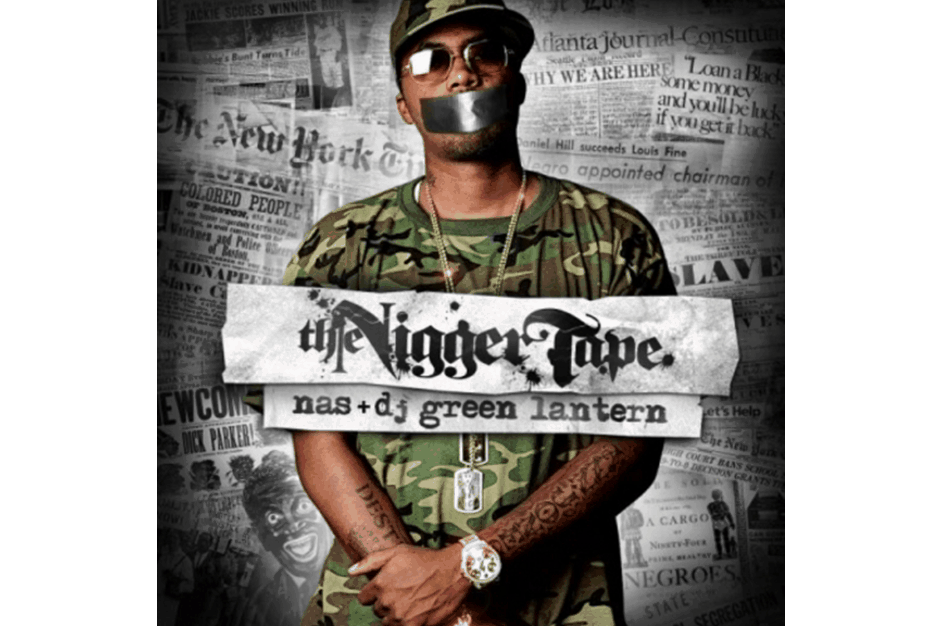 While Nasir Jones' revised untitled album strives for somber profundity — sketchy essays on Farrakhan, Fox News, and, yes, fried chicken — this mixtape puts the N-word on blast like a grad-school gangsta soundclash. Pissed, self-aggrandizing, earnest, surrounded by pop-culture samples blowing like air horns, Nas nods to pioneering race wits Richard Pryor, Paul Mooney, N.W.A, et al. And here, "Black President" — his moving, hesitant Obama tribute — is the vibrant centerpiece, not an obligatory coda. C.A.
14.Metallica, Death Magnetic (Warner Bros.)
14/41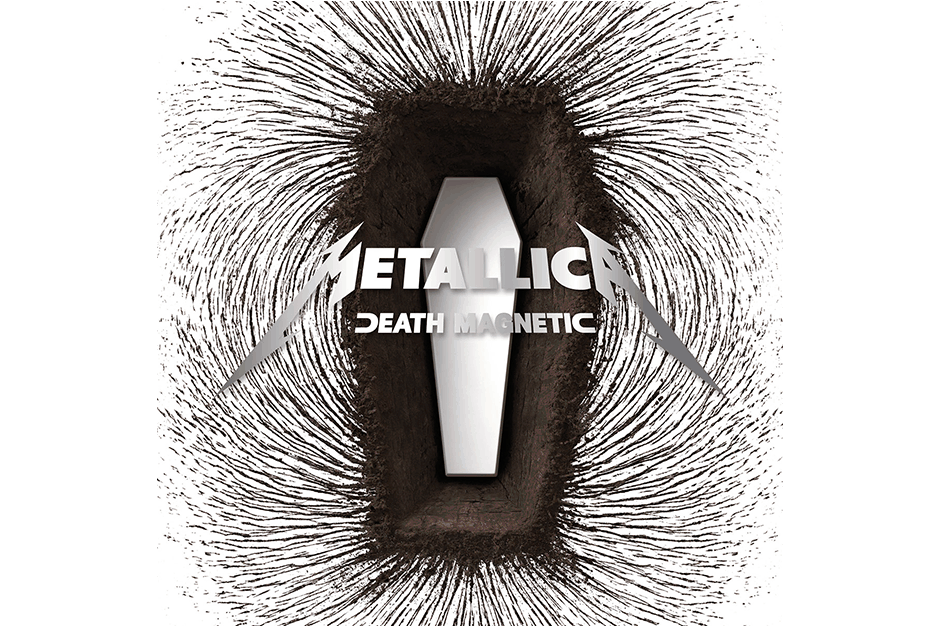 With Metallica, experimentation is overrated. And if St. Anger was any indication, so is therapy. Because when the band ditched the headshrinking and heeded producer Rick Rubin's urging to return to the remorseless, mid-'80s heaviness of Master of Puppets (and let Kirk Hammett play solos again) — voilà , ass got kicked. Death Magnetic's riff offensive may not reach the brutal glory of the Alcoholica days, but don't look this gift monster in the mouth. It's hungry, and its teeth are sharp. D.M.
15.The Streets, Everything Is Borrowed (679)
15/41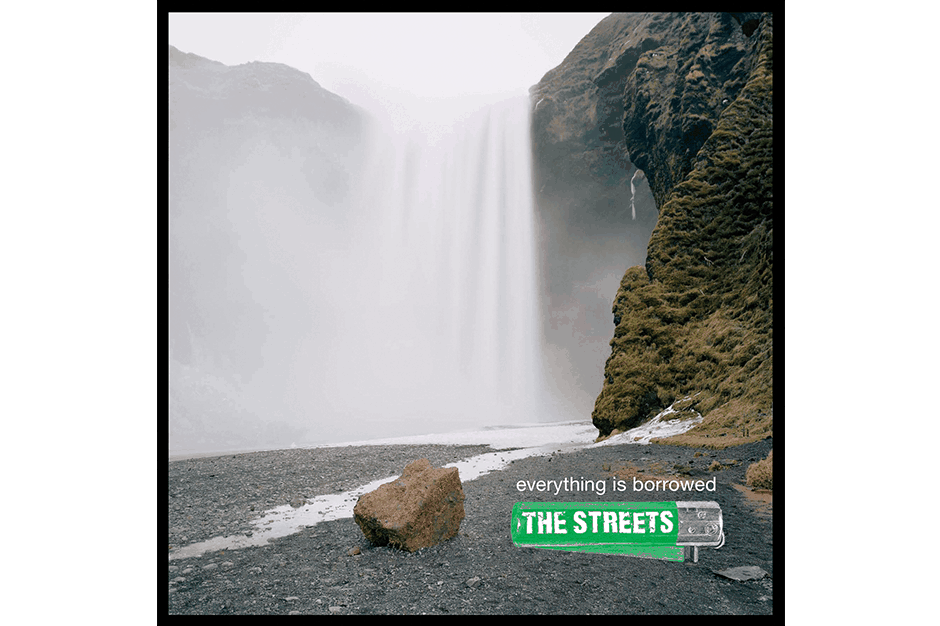 Mike Skinner always found profound ways to describe simple ideas: arriving late to meet a girlfriend, or dodging fans armed with camera phones. Here, he addresses weightier themes — mortality, religion, the environment — with a just-blokes guilelessness that makes the philosophical seem personal. Conscious of how setting defines a story, Skinner mirrors the lyrical intimacy with cozy live-band arrangements full of guitar and keyboard; on "The Strongest Person I Know," he even busts out the harp. S.K.
16.R.E.M., Accelerate (Warner Bros.)
16/41
Graceful aging didn't work for these college-rock progenitors, so they kick-started their career with a blazing half hour of galloping guitar rock — the kind they left for dead in the late '80s. The gambit paid off handsomely, with Buck-Mills-Stipe relearning how to snarl ("Horse to Water"), slink ("Man-Sized Wreath"), and rejoice ("I'm Gonna DJ"). A knowing grin cuts through nearly every major chord and confident lyric, delivering a well-earned sense of satisfaction that practically shouts, "We're back — and we know it!" JOSH MODELL
17.Death Cab For Cutie, Narrow Stairs (Atlantic)
17/41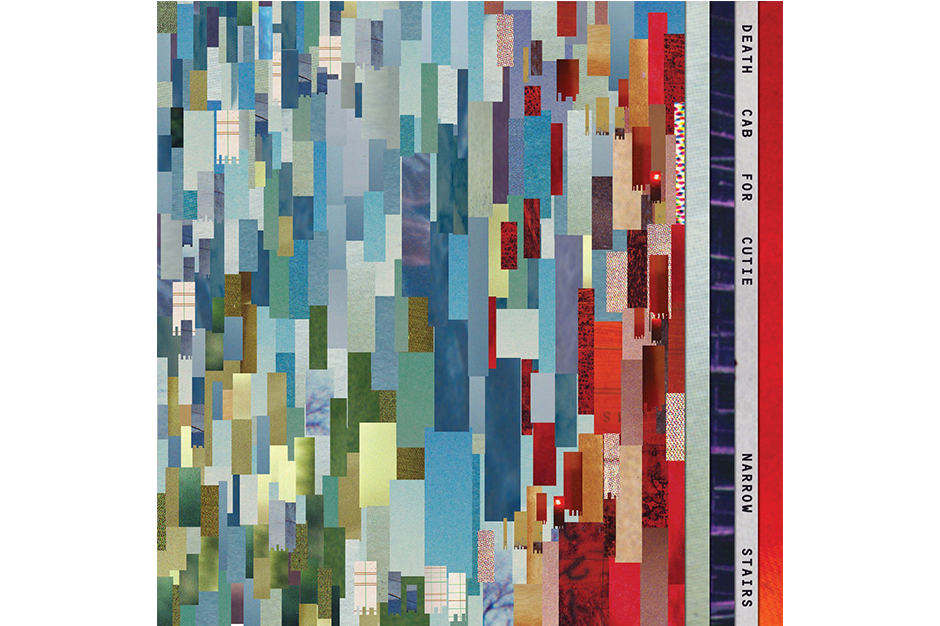 Dependability can be rock's worst enemy, but Death Cab have made it an asset by adding savvy embellishments to their solid foundation of polished indie chime and downcast, evocative lyricism. Every album gets slightly more refined, with Ben Gibbard and Co. stretching their sound (the prowling, eight-minute "I Will Possess Your Heart" and the expansive "Grapevine Fires") while still knowing when the gorgeous melancholy can speak for itself (the crushingly sad but thoroughly catchy "Cath..."). J.M.
18.Duffy, Rockferry (Mercury)
18/41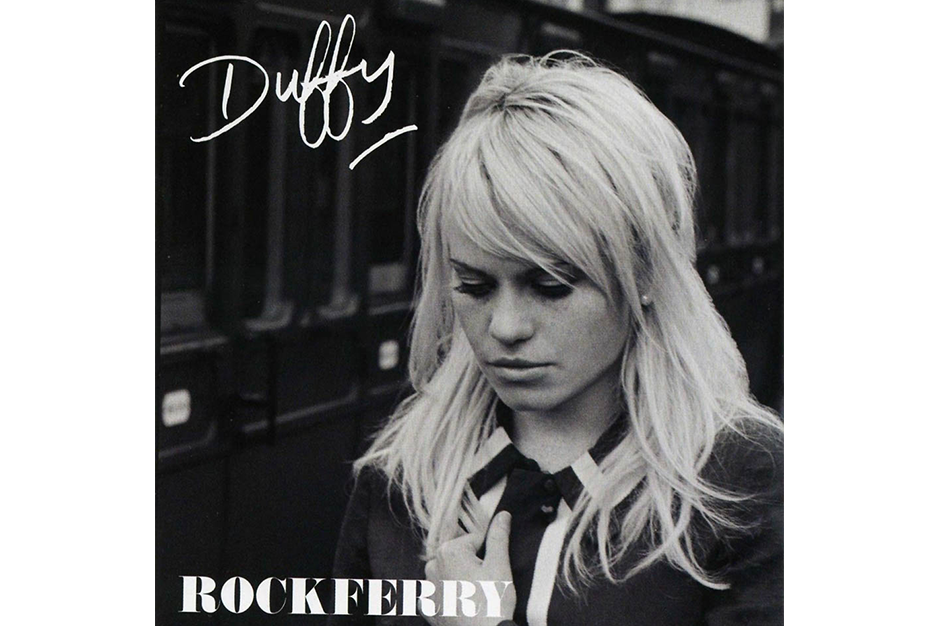 When this Welsh newcomer confessed that her love of the vintage soul she so strikingly inhabits on her debut was primarily nurtured by her collaborators (like ex-Suede guitarist Bernard Butler), out came the haters. The '60s-evoking arrangements that surround her are indeed scholarly. But the frankness of her delivery makes the results anything but studied. "Baby, you've hurt me," Duffy weeps in the unnerving "Warwick Avenue" video as the sand in her syrupy voice collects and crackles. B.W.
19.Kate Nash, Made of Bricks (Universal)
19/41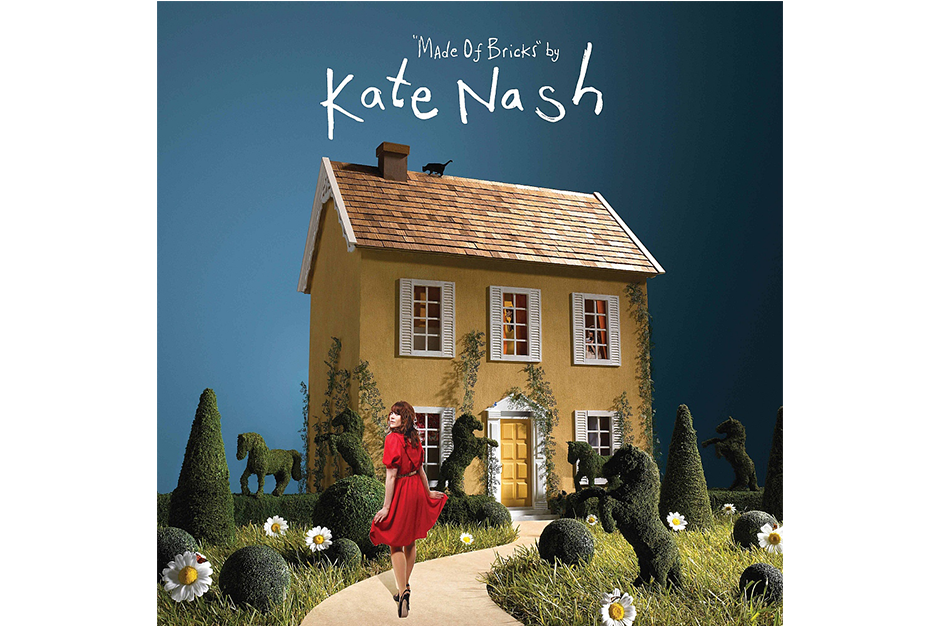 With an aggressive cockney drawl and an inability to self-censor, Kate Nash spray paints vivid sketches of young London — parties, cocktails, crushes, breakups — that pack paragraphs of detail into single verses. Her winsome, unpretentious lyrics ("I wish that you knew when I said two sugars, actually I meant three") are framed by perky piano runs, soulful horn blasts, and scratchy beats. A startling debut, Made of Bricks is like a great romantic comedy, with pints of stout and Topshop frocks. E.C.
20.Black Kids, Partie Traumatic (Almost Gold/Columbia)
20/41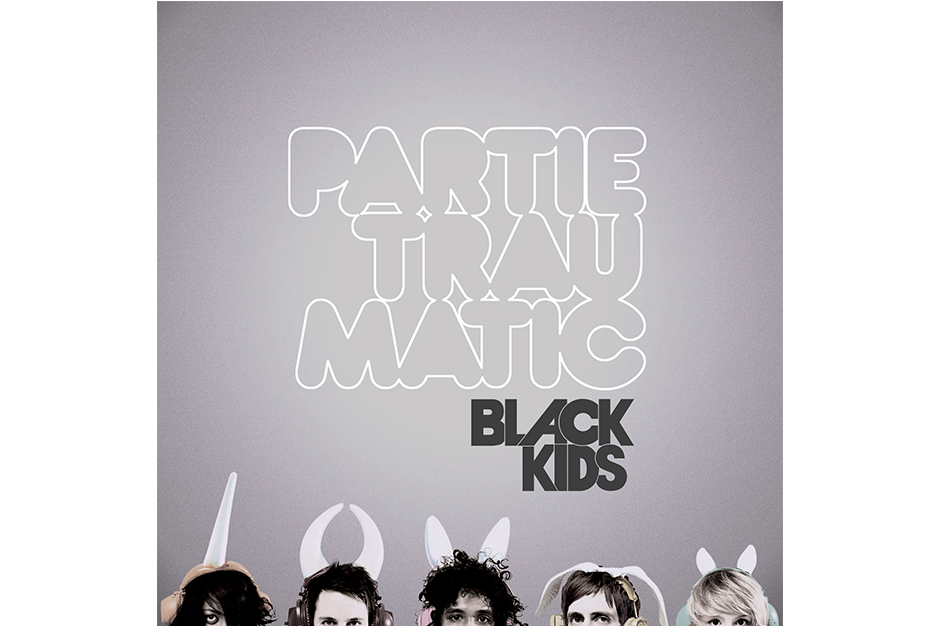 Victims of an Internet-buzz backlash before their debut album's release, this interracial, mixed-gender Florida quintet inspired both adoration and bile. Mixing unrepentant earnestness with drolly goofy wordplay, flagrantly un-macho frontman Reggie Youngblood sighs and swoons over garage-pop melodies given a caramelized sheen by producer Bernard Butler. But even slicked-up amateurs don't ordinarily wield hooks as commanding as the album's opening glam-slam guitar fanfare. B.W.
21.Kings of Leon, Only by the Night (RCA)
21/41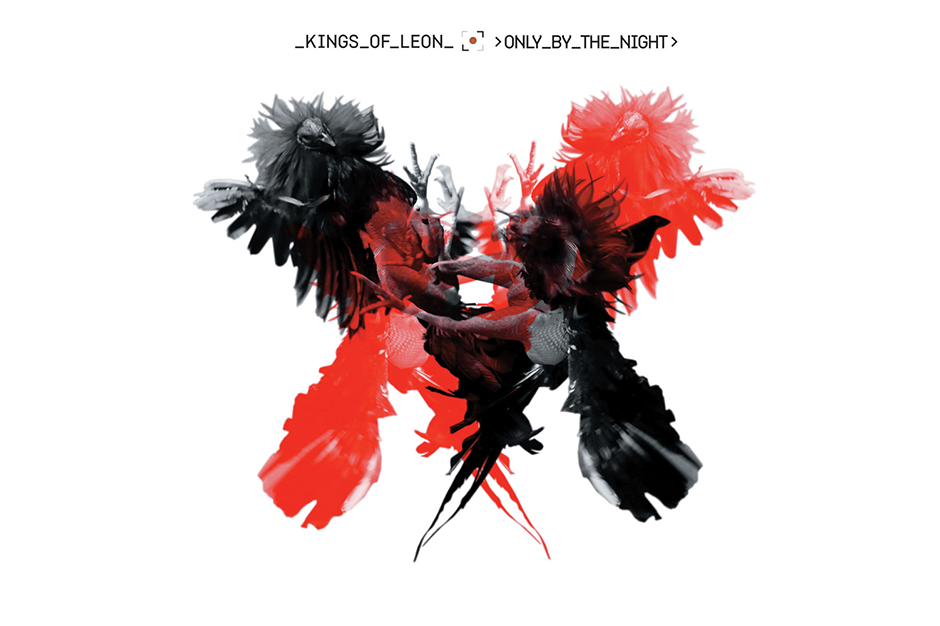 The Followill clan are the Chauncey Gardiners of rock. Since becoming stars (at least overseas) in 2002 chiefly by looking the part, they've gradually swapped out their Strokes-via-Skynyrd posturing for U2-leaning arena rock (after playing arenas with U2). And now the Kings' fourth full-length finds this transformation paying full dividends — the slow-burn "Use Somebody" aims, expertly, for the cheap seats, while the charmingly dopey "Sex on Fire" is an indelible single, despite itself. S.K.
22.Gnarls Barkley, The Odd Couple (Atlantic)
22/41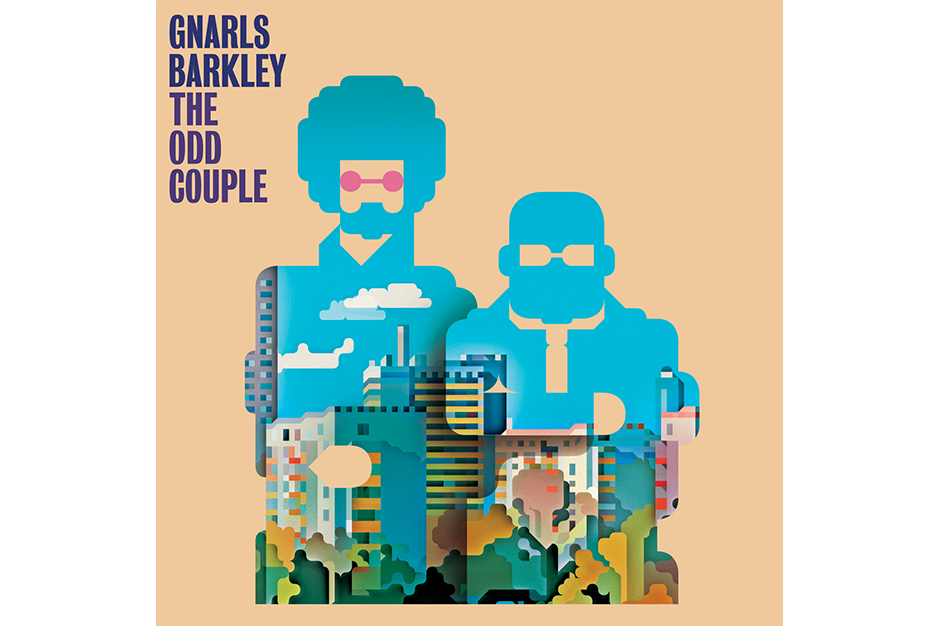 A batch of "Crazy" sequels would've made more financial sense. But the world's most depressing party band dialed back the sticky choruses and upped the cinematic self-doubt and loneliness, with Danger Mouse's beats and backdrops providing gorgeously slippery ground for Cee-Lo's soulful ruminations. The raspy frontman is both amped (the shimmying "Run" and "Going On") and mournful (the trip-hoppy "Who's Gonna Save My Soul"), but nearly always shattering. J.M.
23.Okkervil River, The Stand Ins (Jagjaguwar)
23/41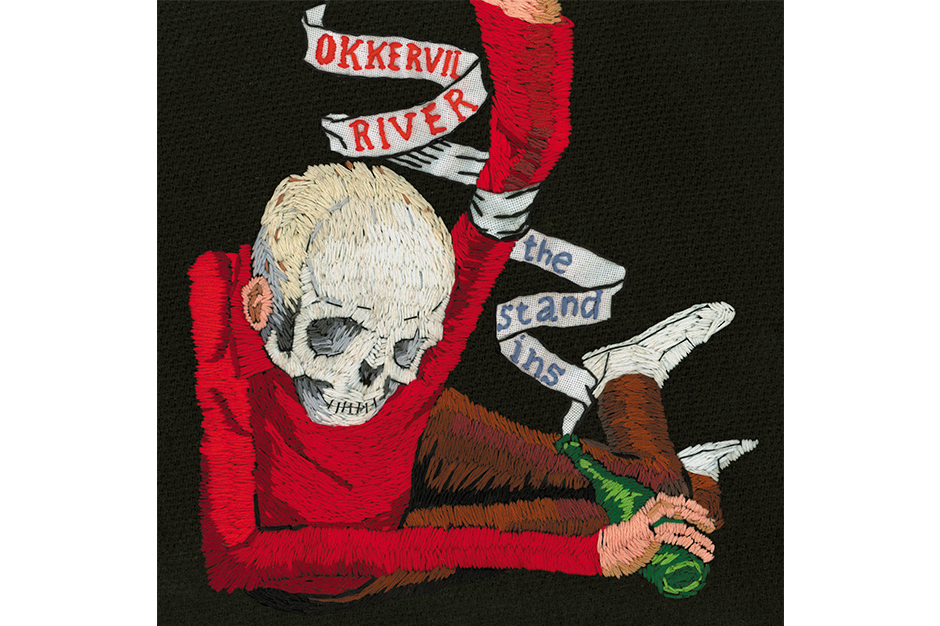 Who releases sequel albums? Only someone whose songs hold up to literary, as well as musical, scrutiny. The Stand Ins — which follows 2007's The Stage Names — towers on both counts: Will Sheff's alternately biting and weary stories of doubt and falsity resonate because he slings memorable poetic images ("You won't wait for me in some secluded stand of trees / Some Christmas Eve, some god was kind enough to set aside") wrapped in gorgeously unslick indie pop. J.M.
24.Nick Cave & The Bad Seeds, Dig!!!, Lazarus, Dig!!! (Mute)
24/41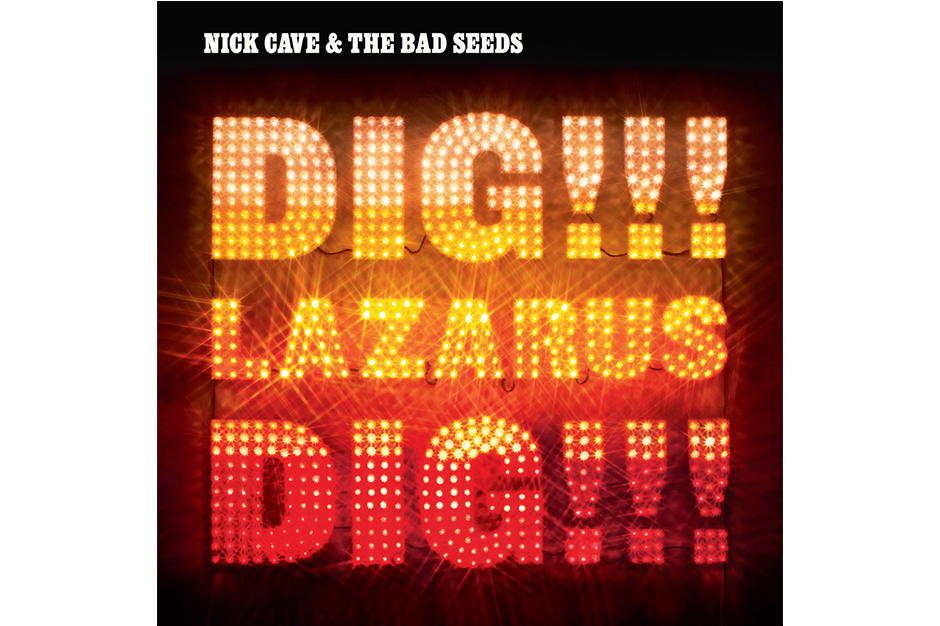 Evidently unconvinced that the righteously depraved Grinderman proved he can still rock, Nick Cave reunited with his longtime backing band for this set of literary garage punk. Caked with organ buzz and psych guitar spray, Lazarus recalls Grinderman's back-alley blare — no surprise, considering the overlap of personnel. But the brand name does wonders for Cave's yarn-spinning. Who else would stick the titular character in a New York City soup queue? M.W.
25.The Roots, Rising Down (Def Jam)
25/41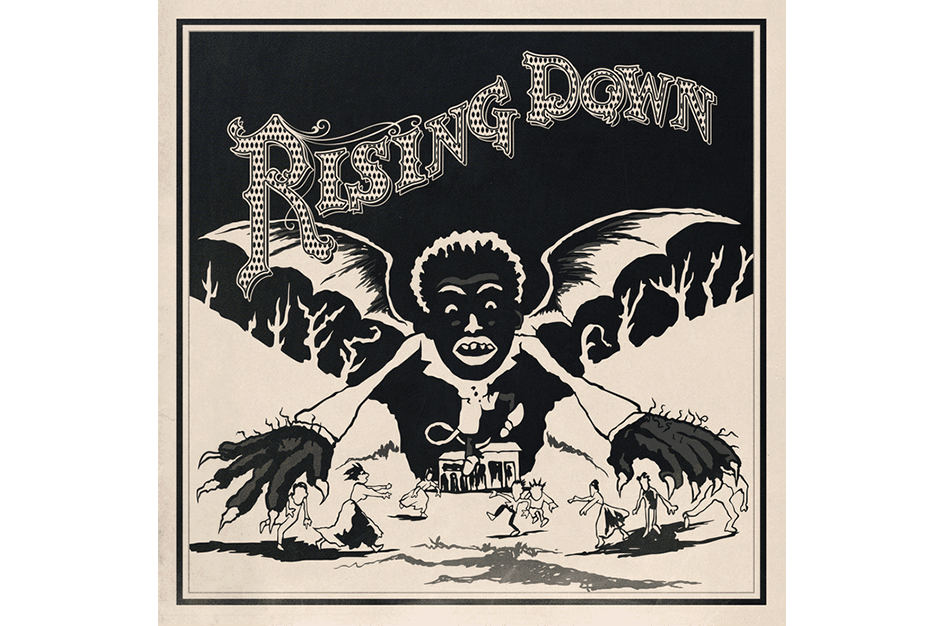 The Roots' eighth studio album, basically the second volume of a pre-Obama sociopolitical jeremiad, could've been subtitled No We Can't. But it's not a nihilistic lickshot. As hip-hop's anxious elders, the Philly crew hum with a riveting focus — drummer/producer ?uestlove refines their sound to a snaky bop and drone, while Black Thought, plus a sterling quorum of guest MCs, spits with a multifaceted, cosmopolitan bitterness. The prescient closer, "Rising Up," finds hope in a D.C. go-go groove. C.A.
26.My Morning Jacket, Evil Urges (ATO)
26/41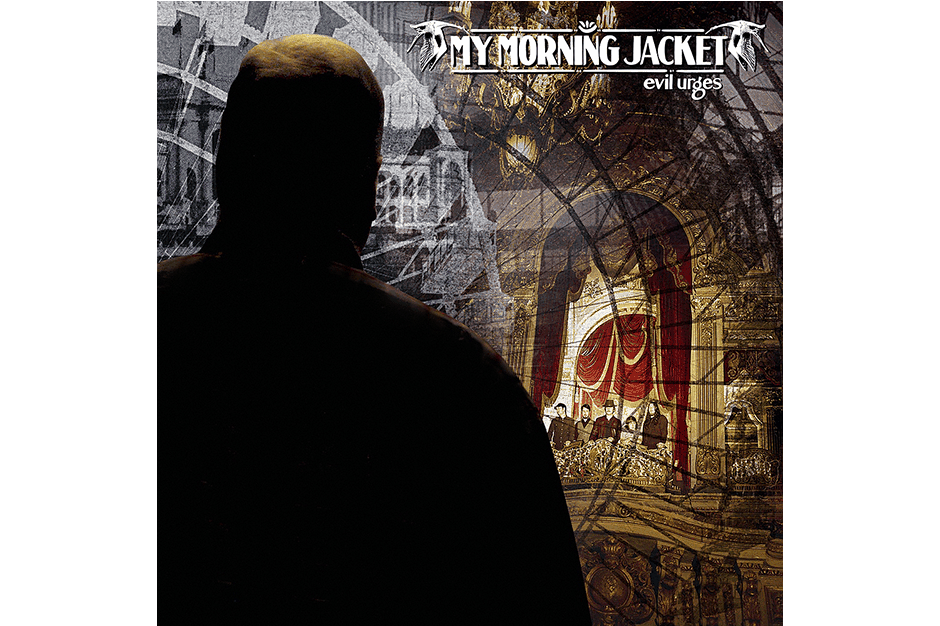 Thanks to My Morning Jacket's epic live show, even casual fans know frontman Jim James is a legit guitar hero for the Guitar Hero age. James' songwriting gifts have always been more obscure, but on Evil Urges, the Kentucky outfit's fifth studio album, catchy soul-rock slow-burners such as "Thank You Too!" and "Librarian" permanently prove that MMJ are far more than jam-band noodlers. "Highly Suspicious," a bonkers funk experiment, will blow minds beyond Bonnaroo for years to come. M.W.
27.Beck, Modern Guilt (Interscope)
27/41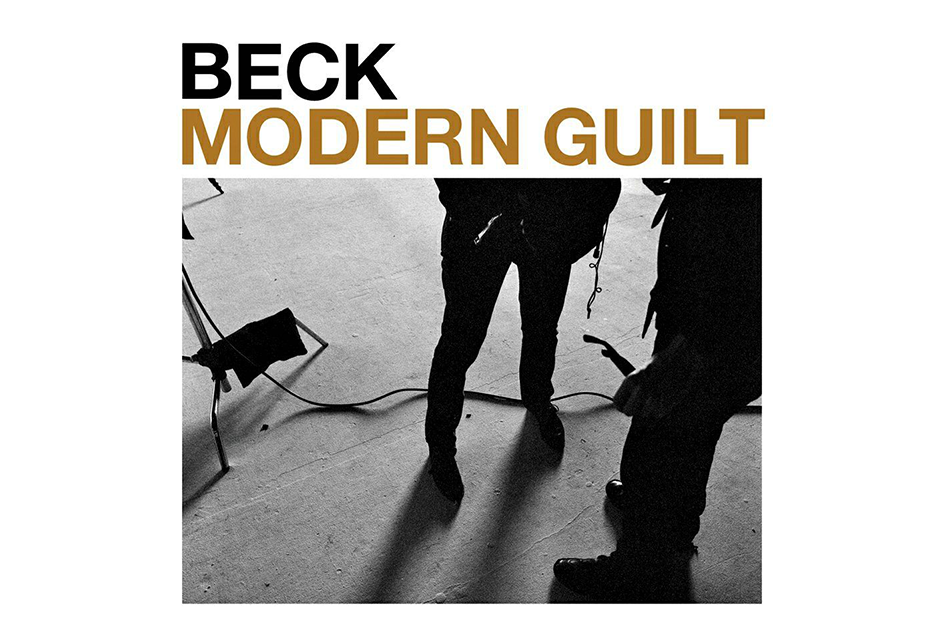 Chalk it up to societal sea change. Rather than strutting on about sexx laws or summer girls, Modern Guilt found Beck getting existential on our asses. Singing about lost "Orphans" and shallow "Profanity Prayers" in a voice ranging from a whisper to a weary slur, the baby-faced boundary-buster (with coproducer Danger Mouse) delivered a spooky dose of downer psych. Even rhythm-heavy tracks "Gamma Ray" and "Chemtrails" came swaddled in ghostly moans. If only all bummers were so bouncy. D.M.
28.Vampire Weekend, Vampire Weekend (XL)
28/41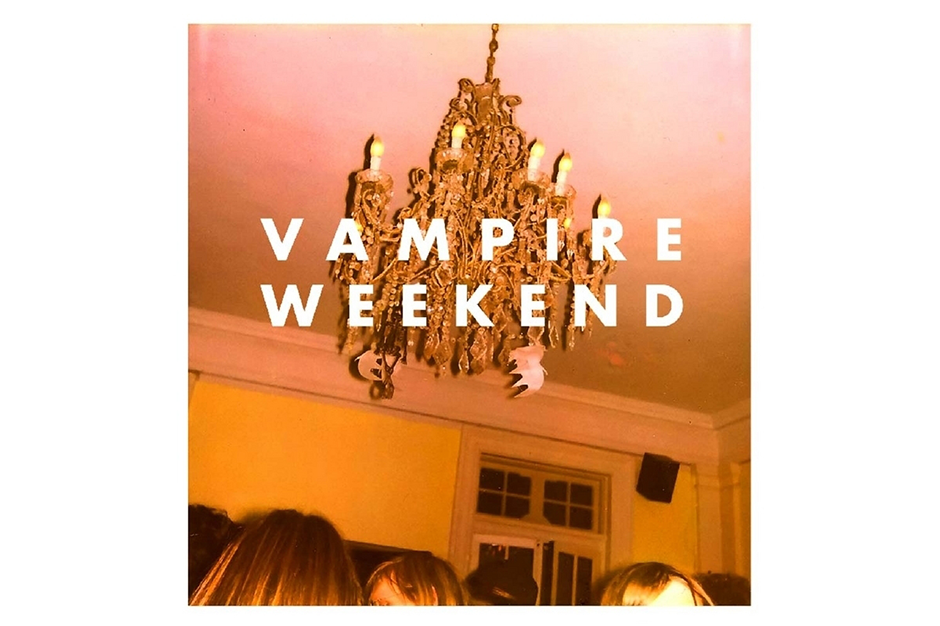 No act raised more questions in 2008 than Vampire Weekend: Did they deserve all the hype? Was using vaguely "African" guitar styles an act of cultural appropriation? Were they serious about those boat shoes? Save it for grad school. What really matters is the sheer youthful effervescence and musical ingenuity of these Ivy Leaguers' self-titled debut. Frontman Ezra Koenig's picaresque lyrics and the band's rhythmically playful, adorably fussy guitar pop proffered plenty of pleasure you needn't think about to enjoy. D.M.
29.No Age, Nouns (Sub Pop)
29/41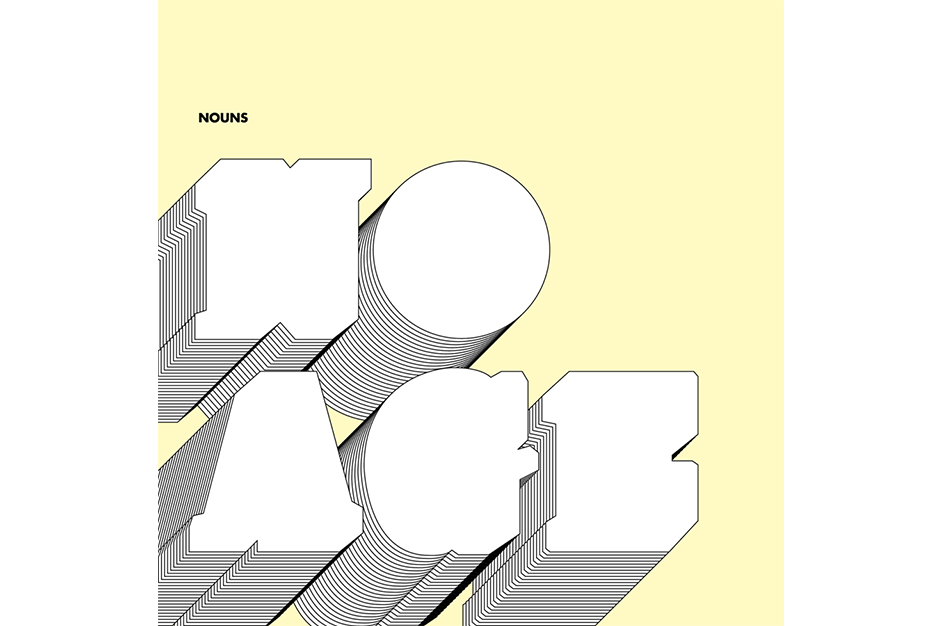 After 2007's Weirdo Rippers, Dean Spunt and Randy Randall's live fury drew attention to the vibrant DIY Los Angeles punk scene that birthed the duo. But no one thought they were capable of such an exquisitely fragmentary masterpiece. Randall's guitar shifts between glittering instrumental swells and diesel fuzz, hitting a blissful synthesis on "Eraser." Spunt's tireless drumming and atonal lisp proclaim so earnestly that the notion of jaded youth seems as outdated as a panty girdle. ABIGAIL EVERDELL
30.Erykah Badu, New Amerykah Part One: 4th World War (Motown)
30/41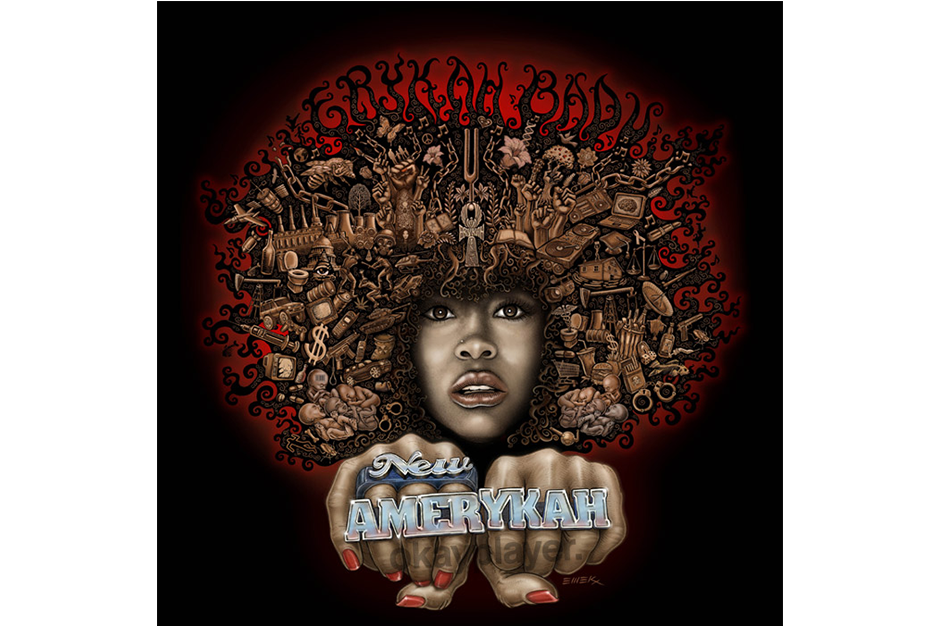 Badu is Lil Wayne for grown folks — she's just as biting and daft, but with a sense of history and maternal compassion that grounds even her most oblique forays. Laptop R&B that uses hip-hop as its muse, New Amerykah also nods to P-Funk's agit-slop opuses about America's decay — "Soldier" and "The Cell" are like angrily sensual position papers — but with the help of sonic visionaries Madlib, Jay Electronica, Sa-Ra, and others, Badu croons her own future in your ear. C.A.
31.Elbow, The Seldom Seen Kid (Fiction/Geffen)
31/41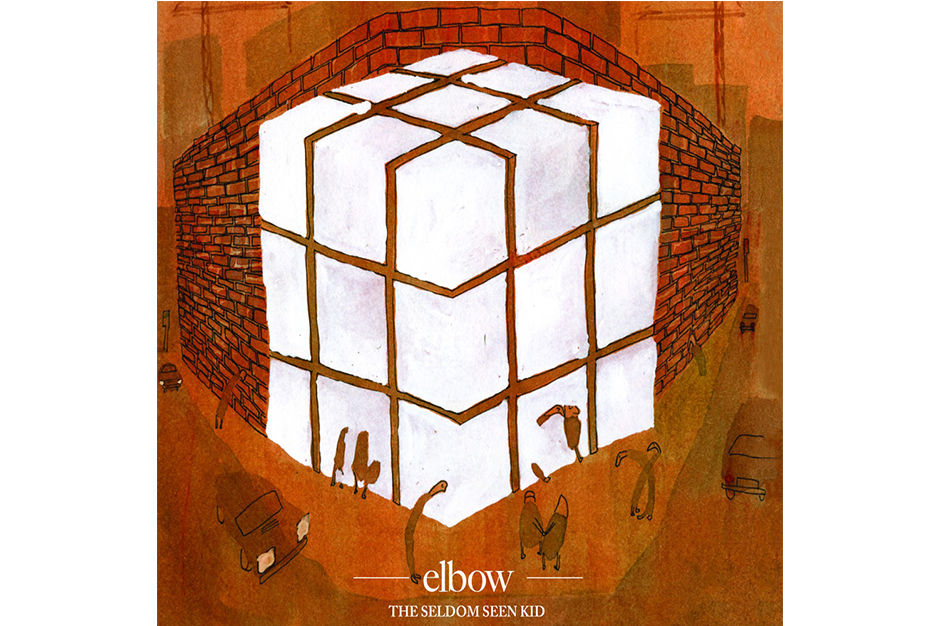 The sun never sets on British mope rock, and nobody's doing it with more passion and élan nowadays than Elbow. The Manchester band — they share the town, tellingly, with Doves and the Smiths — rescale the heights of their 2001 debut and soar beyond: The Seldom Seen Kid is a grand, moody cabaret full of funny, sometimes acerbic lyrics ("We kissed like we invented it") and layers of classy sonic trimming. Always dramatic and occasionally sweet, it's music designed for dark whiskey and wool suits. J.M.
32.MGMT, Oracular Spectacular (Columbia)
32/41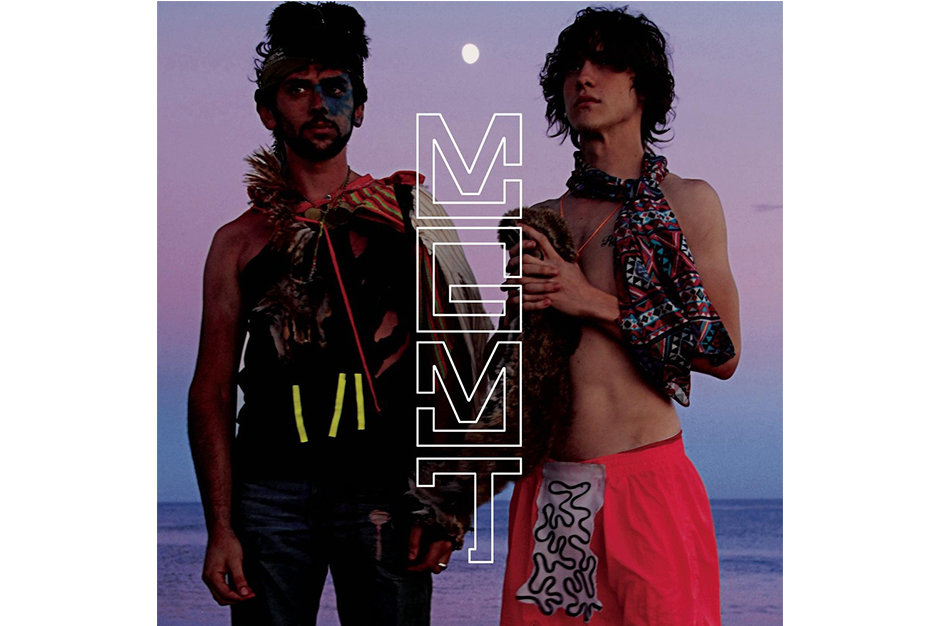 Their persona is cheekily brilliant enough — two dazed waifs in headbands huddling on a Brooklyn street corner hustling an art-pop manifesto cooked up in a private-school yurt. But add songwriting chops that rival the Swedish pop mafia, plus Dave Fridmann's twinkly production sprinkles, and you've got a state-of-the-art party album (that winks and nods). Falsetto funk stroll "Electric Feel" gets Justin Timberlake baked and writes "Property of Timbaland" on his wenis. Funny stuff. C.A.
33.Coldplay, Viva la Vida or Death and All His Friends (
33/41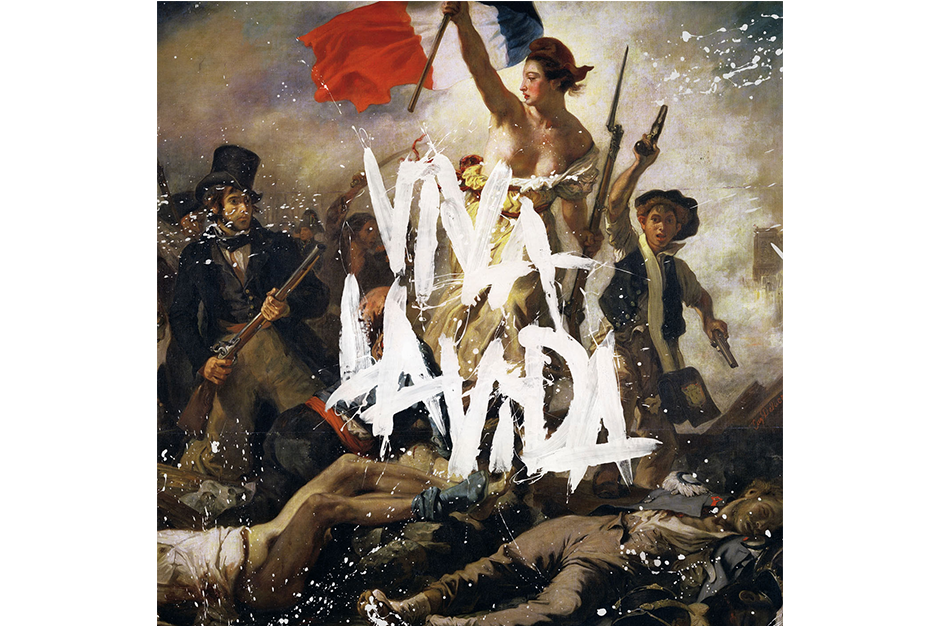 Achtung Maybe? After the tepid uplift-by-numbers of 2005's X&Y compelled Coldplay to plug into the almighty Eno-brain and bandy about talk of "something different," it was reasonable to think a wholesale change was in order. Instead, world-music gewgaws aside, Viva La Vida gave us more than labored reinvention, as nakedly inspirational anthems like the holy-rolling title track and the rousing "Cemeteries of London" burned with the audible passion of a great band getting back on track. D.M.
34.Hot Chip, Made in the Dark (Astralwerks/DFA)
34/41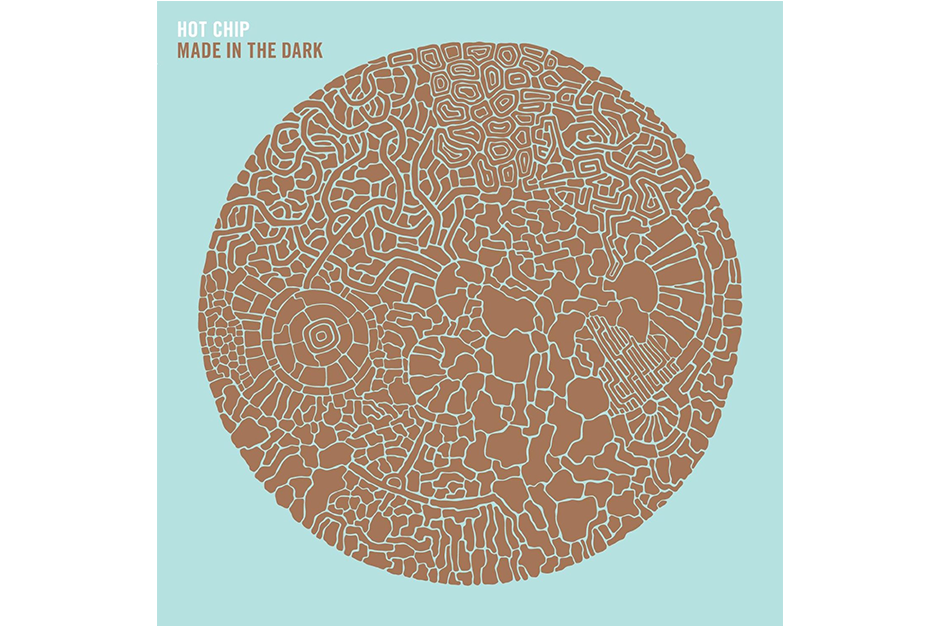 For music that's funny, touching, danceable, and features lots of keyboards that sound like lasers, Hot Chip don't have much competition. The gawky Brits have very nearly perfected their giddy blue-eyed robo-soul. "Wrestlers," which generates a whimsical love song out of squared circle metaphors and equal parts virginal harmony, Nate Dogg-style hooks, and downtempo Detroit techno, is only the most airtight of the album's 13 arguments in favor of information overload. D.M.
35.Deerhunter, Microcastle (Kranky/4AD)
35/41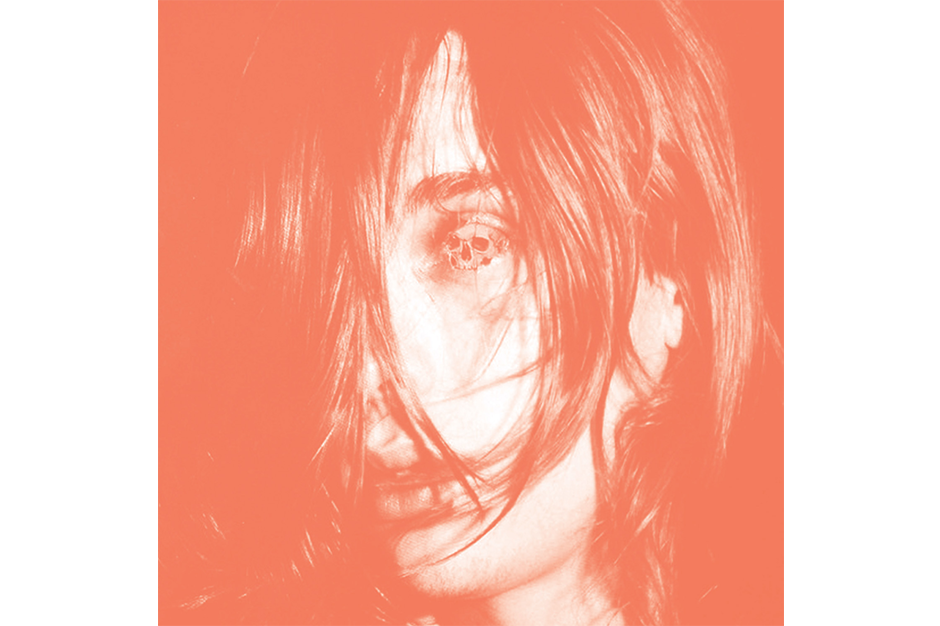 Listening to singer-guitarist Bradford Cox open up a vein on Microcastle's woozy laments of unrequited love and unmitigated angst, it's hard not to feel protective. Someone so unabashedly openhearted is setting himself up for a lot of pain. But this unintentional masochist's gift for setting nostalgic, almost torchy melodies to amniotic jangle ("Agoraphobia") and smeared garage rock ("Saved by Old Times") suggests salvation — for us, anyway. When Cox sings about crucifixion on the gorgeously haunting "Calvary Scars," he's the one getting hammered. D.M.
36.Santogold, Santogold (Downtown)
36/41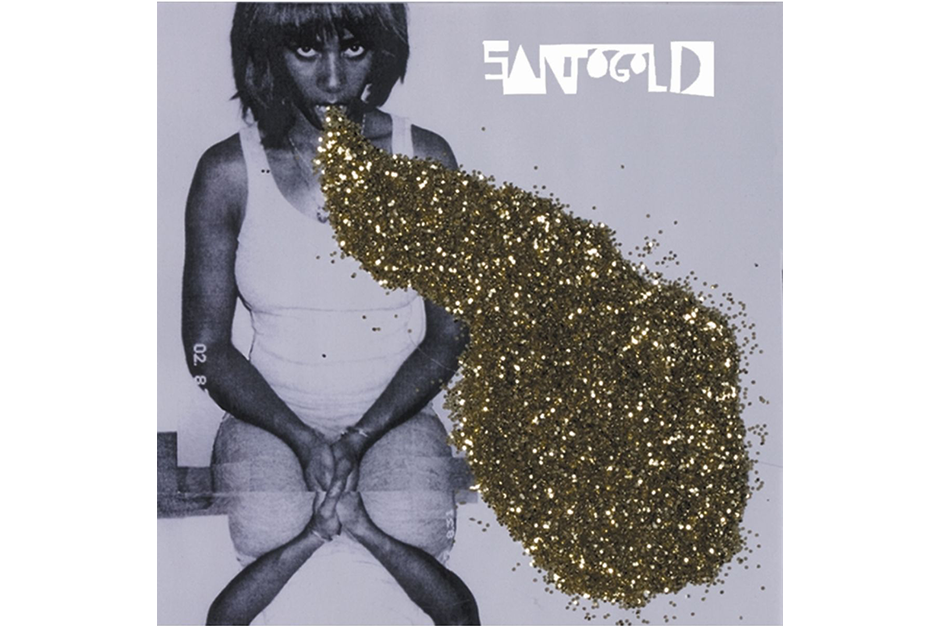 The M.I.A. comparisons fly as far as surging opener "L.E.S. Artistes." From there, Santi White concocts her own dance-floor ultramodernity, incorporating '80s new wave (the Missing Persons-meets-Devo "You'll Find a Way"), reggae ("Shove It"), and coconut-flavored electro (the buzzing "Unstoppable"). It's a sonic mash as gloriously schizoid as her outfits. Who else could make opening for Coldplay, writing songs for Ashlee Simpson, and collaborating with Spank Rock seem so audaciously natural? J.M.
37.Fleet Foxes, Fleet Foxes (Sub Pop)
37/41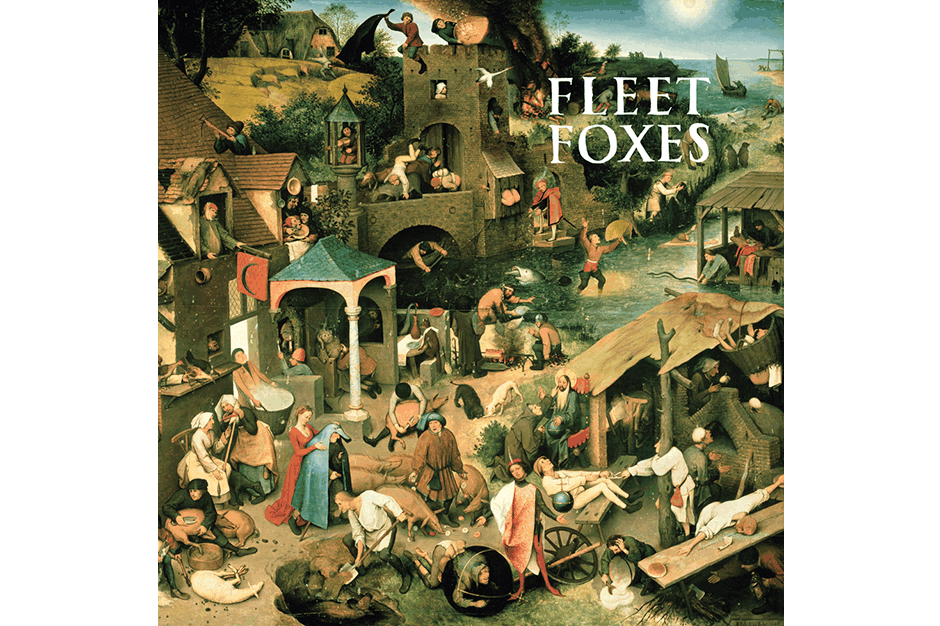 Indie rock is awash in bearded young guys channeling the hippie-dippy spirit of their parents' old record collections. But on this haunting debut, Seattle's Fleet Foxes distinguish themselves from the vintage-vinyl crowd by infusing their rootsy retro-pop moves with a sense of mystery that no one's really summoned since Oh, Inverted World changed Natalie Portman's life. Like the Shins' James Mercer, frontman Robin Pecknold is more mood man than storyteller. But his eye for detail can devastate. M.W.
38.Fucked Up, The Chemistry of Common Life (Matador)
38/41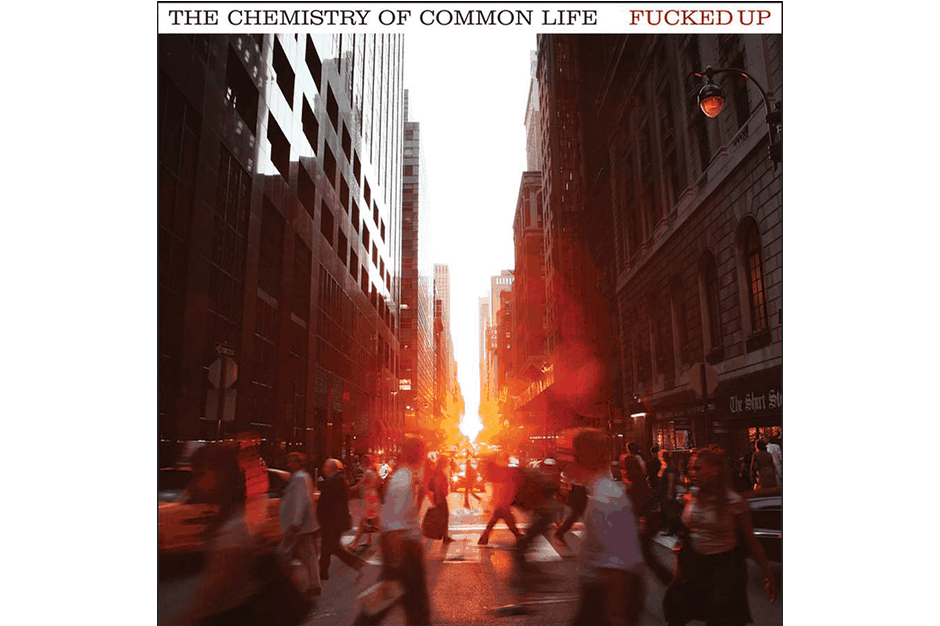 Hardcore punk, of the early-'80s genus, was a short, sharp shock, a crazed punch line to the groin. Its poppier and more metallic variants never had the same desperate jolt. But this Toronto crew defibrillate hardcore's heart by going epic — tidal guitar overdubs, stampeding drums, flute and keyboard ambience. Frontman Pink Eyes' probing bark joins various female voices to rage about faith and hypocrisy, or to just get fucked-up on life. As he growls at the end of "Magic Word": "Alllriiigggghhhht!" C.A.
39.Portishead, Third (Island/Mercury)
39/41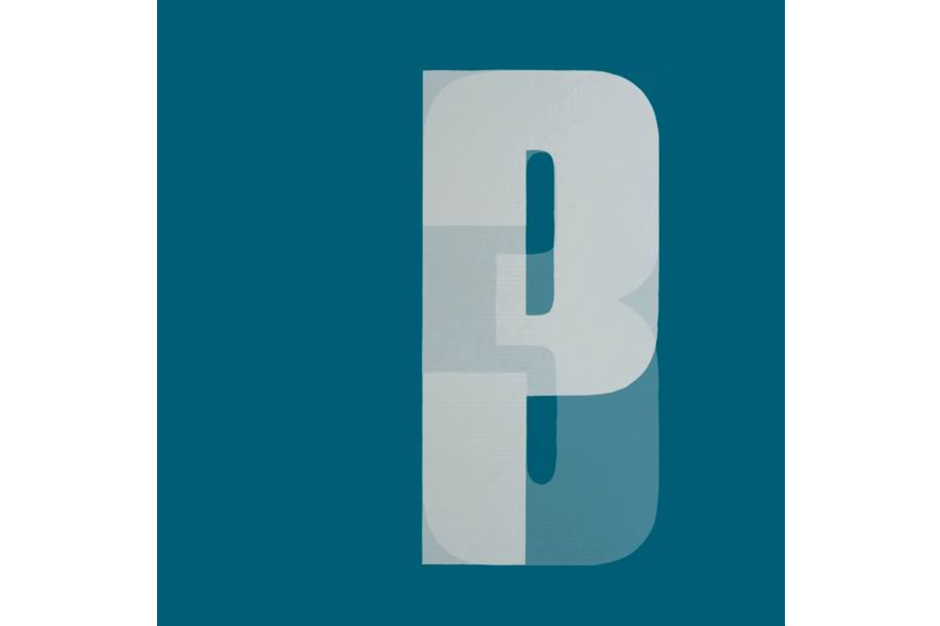 Portishead lured millions of us into their film-noir boudoir during the '90s, but on the trio's first album in a decade, the codependent cocktail heartache has degenerated. Beth Gibbons' torch-folk wail is under siege from Adrian Utley's aggressively haunting guitar and Geoff Barrow's mechanical, even militaristic, beats. On "The Rip" and "Deep Water," she pleads over a gently plucked ukulele, but there's little relief. Both taut and unhinged, Third turns soul music into a bare-bulb interrogation of the soul. C.A.
40.Lil Wayne, Tha Carter III (Cash Money)
40/41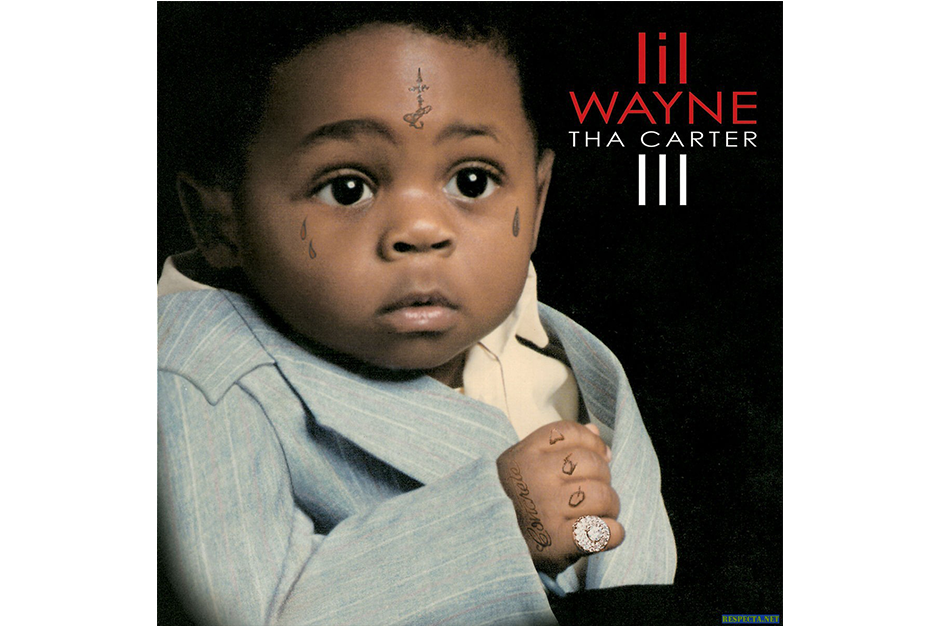 In his syrup-addled reveries, Dwayne "Lil Wayne" Carter babbles about being an alien life-form — the Afro-futurist orphan — but in fact, he was pop's most quintessentially compelling 2008 human, rife with quixotic, flesh-based desires, flaws, and gifts. Rapping, Auto-Tune crooning, groping guitar strings, and rasping for air over a digital patchwork of beats and synths, he might've scored the year's best record if he'd been more technically precise or thematically coherent, But then we wouldn't have been as endlessly mesmerized — or implicated. C.A.
41.TV on the Radio, Dear Science (DGC/Interscope)
41/41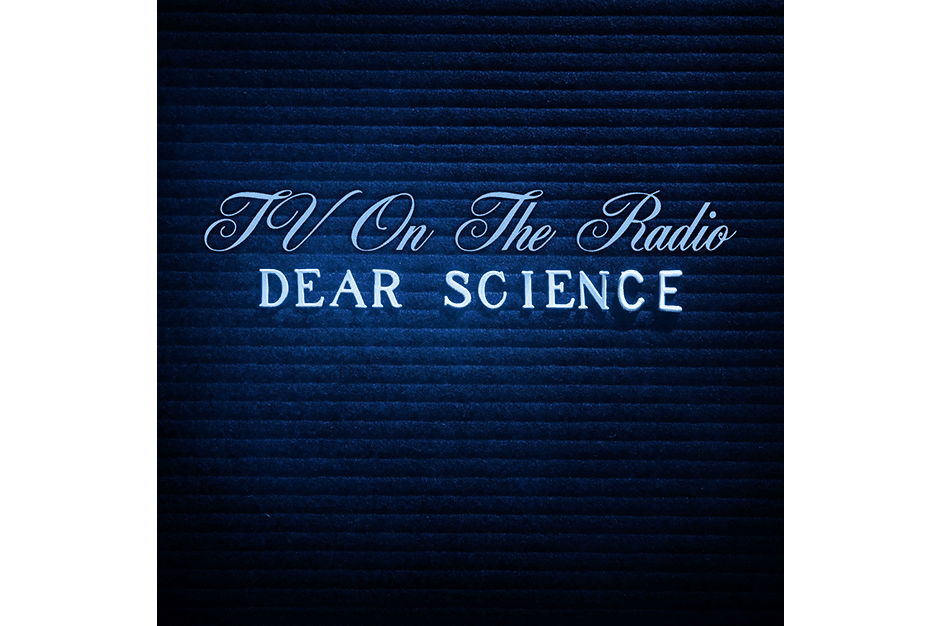 The follow-up to 2006's bleak, beautiful Return to Cookie Mountain, Dear Science is full of wondrous pop experiments like opening romp "Halfway Home," which buries a bubblegum ba-ba-ba refrain under a thick coat of synths and guitars. Such moments are part of the reason Dear Science is SPIN's Album of the Year — the second such accolade for TVOTR in three years. Parse the lyrics, and the phrase "album of the year" reveals a double meaning. For Dear Science is a document of the absurd, oft-contradictory realities that have governed American lives over the past 12 months, during which waxing anxiety was offset by irrational optimism.
Consider the first two singles, "Dancing Choose" and "Golden Age." One depicts an overstuffed, senses-dulling culture that leaves its victims with "a palette blown to monochrome"; the other is a lush disco anthem — part Off the Wall, part Wall of Sound — that promises better times ahead: "There's a golden age comin' round." It's a jolting dichotomy, but an accurate one. Dear Science suggests that, even if the end seems nigh, we all need to keep smiling through the apocalypse. BRIAN RAFTERY