The 40 Best Albums of 2005
The 40 best albums of 2005, as ranked by the SPIN editors. [This list was originally published in the January 2006 issue of SPIN.]
1.The 40 Best Albums of 2005
1/41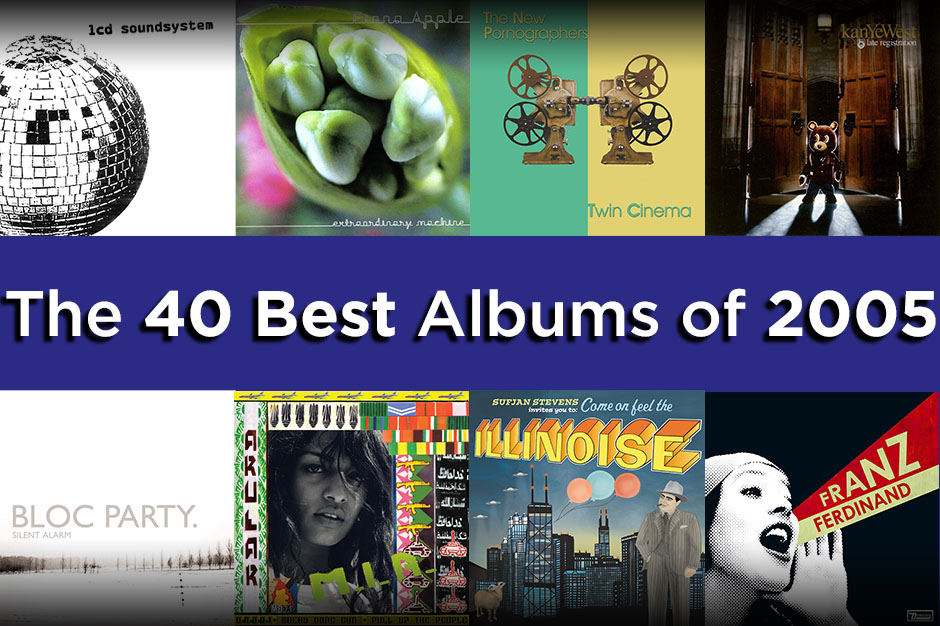 2.Against Me!, Searching for a Former Clarity (Fat Wreck Chords)
2/41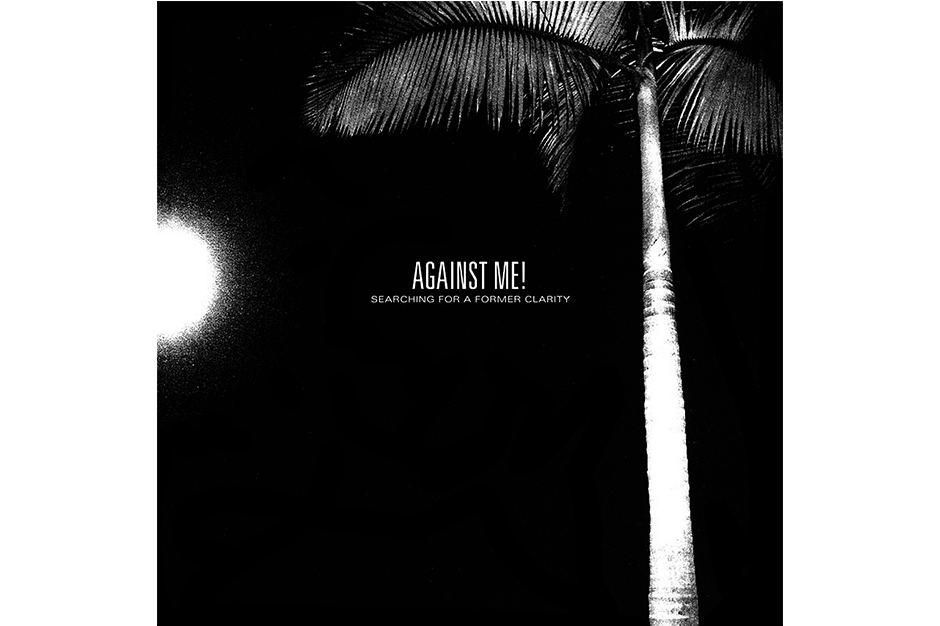 They've been the flailing heroes of anarchist squat brats and the bemused objects of groping-for-cool major-label suitors, and frankly, neither relationship turned out particularly well. So on their third full-length, America's most convincingly strident punk band bash and confess from an unsettled middle ground, pissed about war, politics, phoned-in entertainment, and their own inability to do much about any of it. Still, they sweat buckets of sing-along sincerity, and never stop testifying, as if every word is a last call for forgiveness. CHARLES AARON
3.Wolf Parade, Apologies to the Queen Mary (Sub Pop)
3/41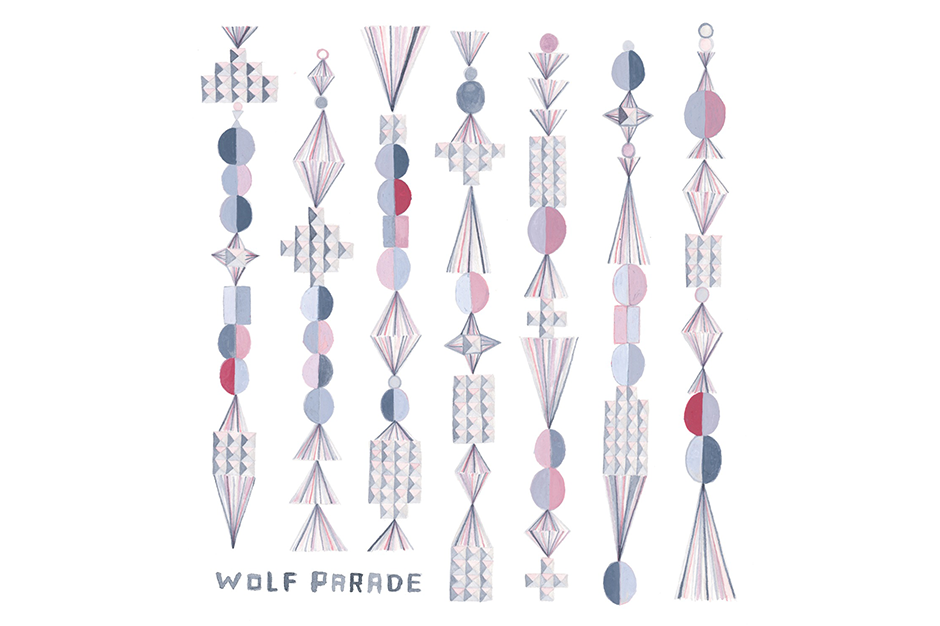 One song's motto is "I'm not in love with the modern world," which explains why these Canucks' debut full-length sounds like it was recorded on a Dictaphone. Yet for indie rock that's obsessed with history (making it, being doomed to repeat it), that decayed-reel production feels right. Like Arcade Fire and Modest Mouse before them, Wolf Parade want to escape the sins of their fathers, both the biological and the Joseph Campbell kind. So they pledge to create a new generation of sons and daughters — a great excuse for a one-night stand. MELISSA E. MAERTZ
4.Art Brut, Bang Bang Rock & Roll (Fierce Panda Import)
4/41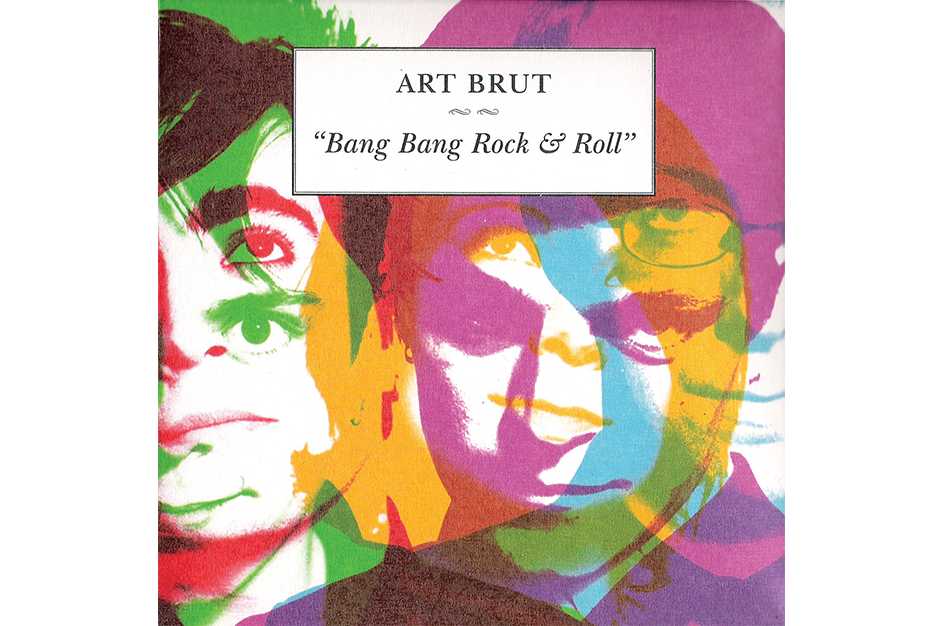 Eddie Argos' dry monotone could be a speech impediment that keeps him from his true calling: singing earnestly about baby lambs, rainbows, and respecting your feelings. But we suspect it's just irony for a post-Pulp world in which all sarcasm is read straight. Perhaps Argos will write a song as universal as "Happy Birthday"; maybe he does want to hang out with Axl Rose. Which makes this mock rock kinda sweet — and also funny if you'd drink Argos' Hennessy just to see if he can make it shoot out of your nose. M.E.M.
5.Young Jeezy, Let's Get It: Thug Motivation 101 (Def Jam)
5/41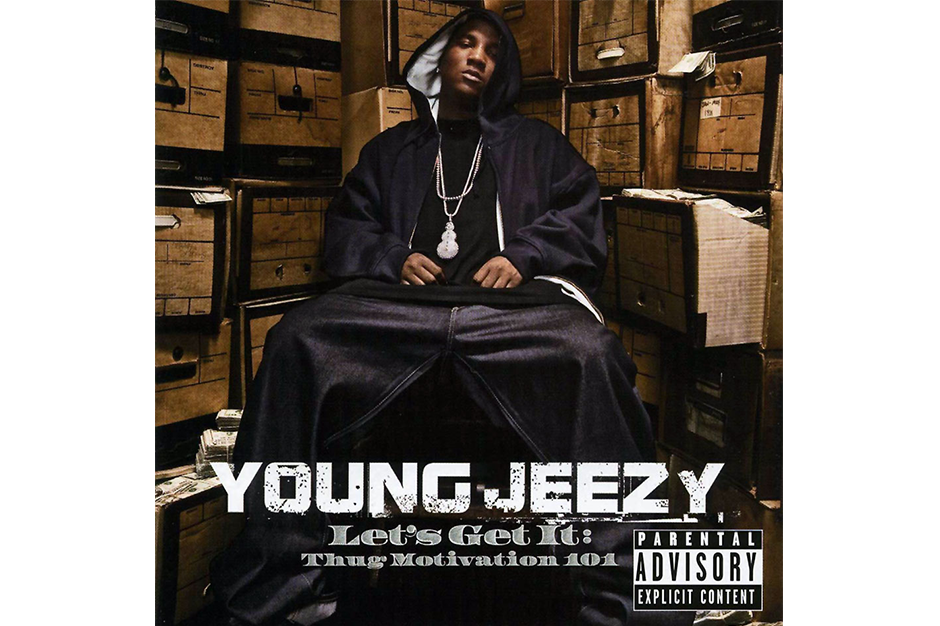 Responsible for '95's must-have fashion — a snowman T-shirt — Atlanta's Young Jeezy also restored the drug-dealer narrative to a hallowed position in the annals of rap. Let's Get It is grimy, anthemic, and full of self-aware bluster. Impending fame doesn't impress Jeezy; at no time in recent memory has a major-label debut sounded so audaciously like the work of a grizzled veteran. With a hoarse voice like he's been up working the block all night, he makes even the most mundane ad libs sound like threats. JON D. CARAMANICA
6.Animal Collective, Feels (Fatcat)
6/41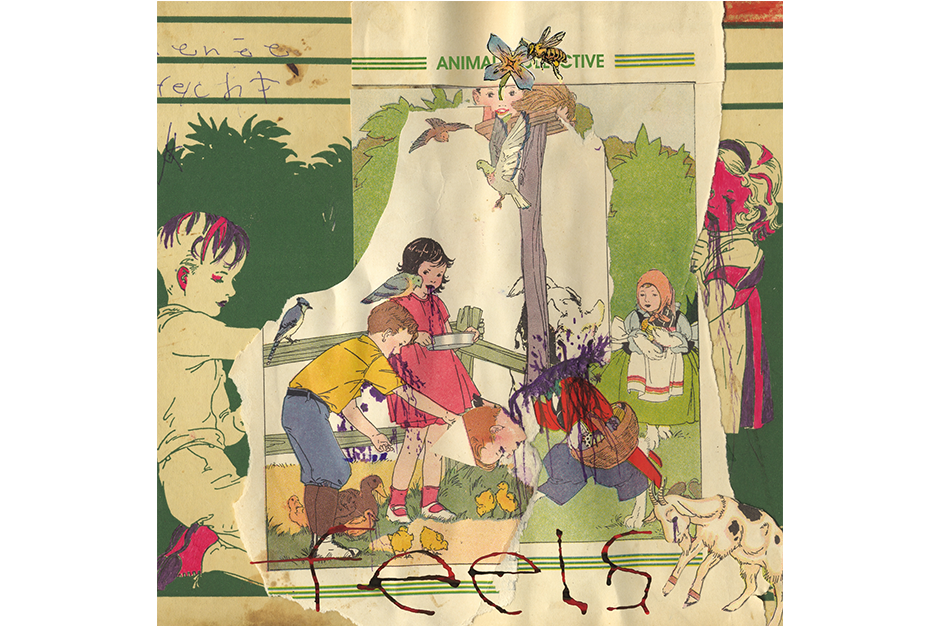 They've got mad Brooklyn creed, the year's most emo album title, and an iffy reputation as freak folkers — and psych noodles, and bangers of pots and pans. But on this breakthrough alt-universe-pop disc, they're just four guys determined to soundtrack children's daydreams, feverishly strumming strangely tuned guitars, forming drum circles, and making the kind of mouth noises you'd hear at a pool party: falsetto singsong, lighthearted do-do-dos, war-play whoops. Drop your guard and it'll sound something like wisdom. NICK CATUCCI
7.Sleater-Kinney, The Woods (Sub Pop)
7/41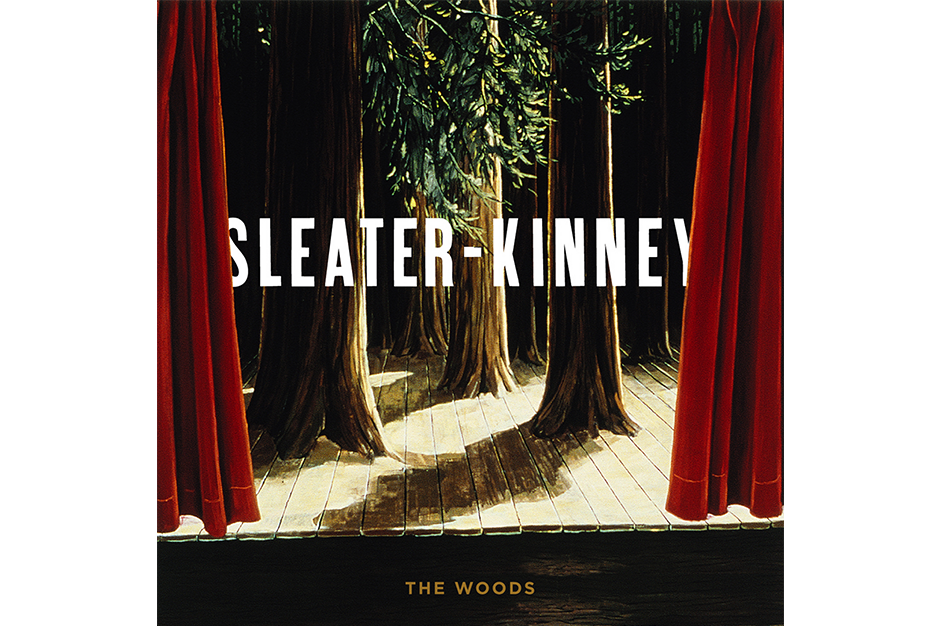 Classic-rock-dude swagger reclaimed with feminine confidence, marked by a Pacific Northwest stamp that entwines rock'n'roll history with manifest destiny. After six signature-sound albums, Sleater-Kinney step outside their usual discomfort zone to join forces with producer Dave Fridmann and deliver their hardest, broadest songs yet. Draped in hefty guitars, SK's fractured punk bites psych bombast while acerbic feminist indictments ride in tandem with Dylan-echoing harmonicas, and leggy love anthems stomp on blues-rock sangfroid. Plant, Page, and Bonham: Meet Tucker, Brownstein, and Weiss. JULIANNE SHEPHERD
8.Clap Your Hands Say Yeah, Clap Your Hands Say Yeah (Self-Released)
8/41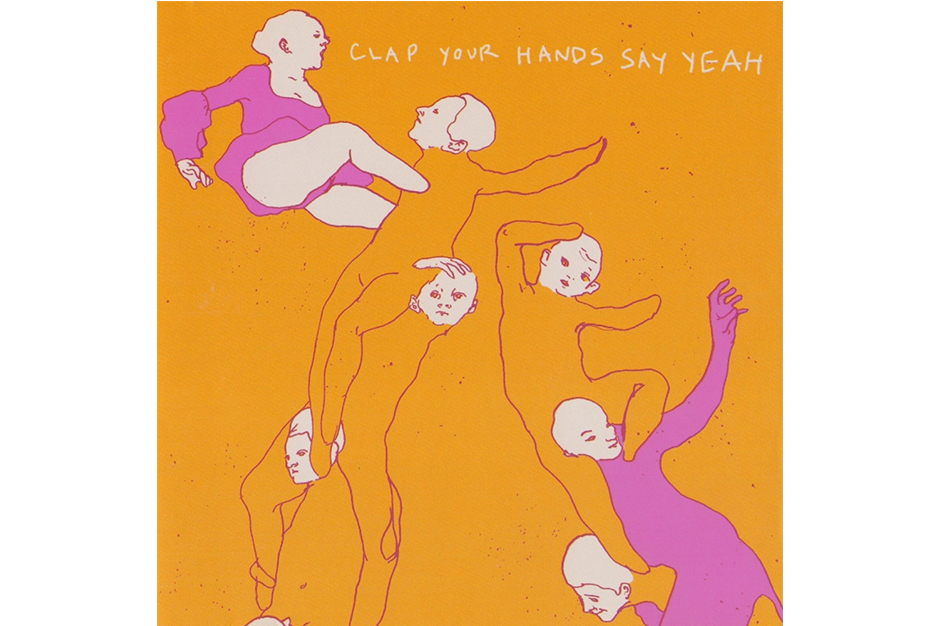 A business model for the blog age. To double their hometown crowd, 2005's buzziest indie-rock act split their operations between Philly and Brooklyn; to maximize profits, they self-released their work — just like the bloggers who adored them. Retrofitting Talking Heads' nerd funk with Fisher Price xylophones wasn't a bad idea, either. CYHSY is proof that postcollegiate ennui can move bony scenester ass. And that mindset's propelled by drummer Sean Greenhalgh, who probably wears his high hat to church. MIKAEL WOOD
9.Amadou & Mariam, Dimanche à Bamako (Nonesuch)
9/41
Blind, bluesy Malian couple teams with cosmopolitan Europop radical Manu Chao for fun and profit — in Paris, mais oui. Yet beneath this blithe exotica stir the tremors of culture clash. Traditional balafon and djembe musical styles elbow for space amid Chao's found sounds. Keening voices cling to West African roots against the drift of Chao's skittish lite-reggae lilt. A painful immediacy settles upon otherwise simplistic bromides of peace and love. Globalization puts on a happy face— but can't help anxiously biting its lower lip. KEITH HARRIS
10.Caps & Jones, Moving in Stereo (Self-Released)
10/41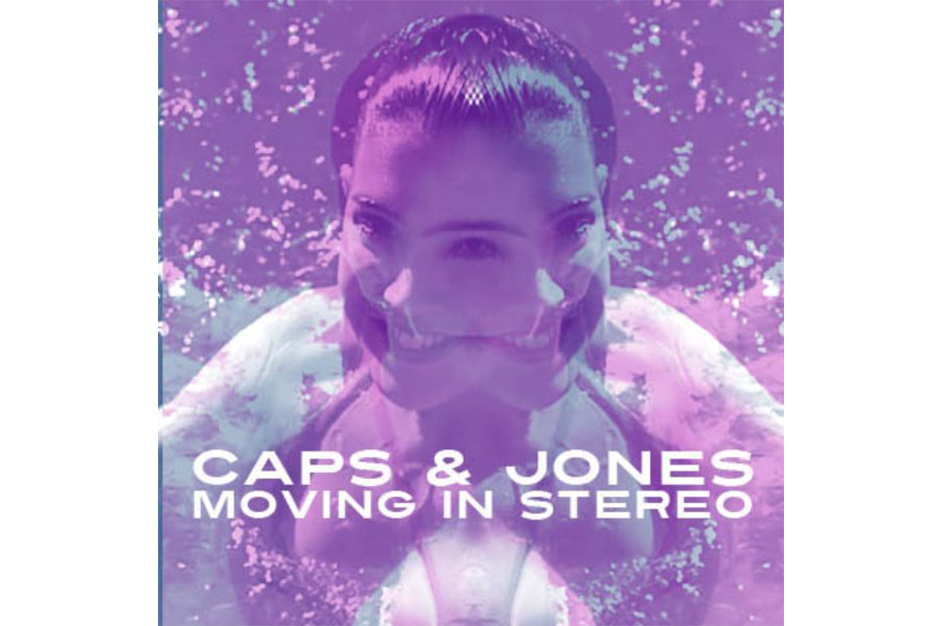 Just when you thought you'd withstood your last mash-up, two NYC grads flip samples covering every genre imaginable into a coming-of-age story about geeking out in the era of instant access and falling in love with America as it loses its soul. It's as if some blogger cranked out Flaubert's Sentimental Education, only it has an ODB soliloquy, punk and reggaeton, Fabolous nicing up Toto, Vietnam flashbacks, and evangelical crazies, blurring murderation and liberation in music that's proudly illegal and utterly radical. JON DOLAN
11.Living Things, Ahead of the Lions (Jive)
11/41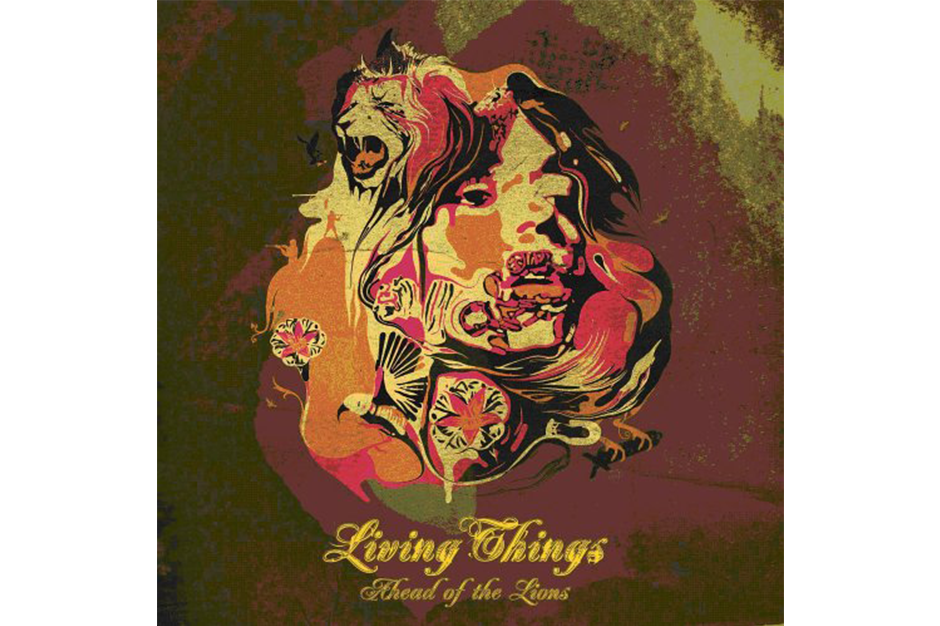 As pissed-off polemics go, the hot-potato debut from these St. Louis misfits lays the gripes on thick while still managing to rock you like a Category 5. Calling out God (and his son) while bitching about bombs, health maintenance organizations, and the police, Lillian Berlin and his three bros (two biological, one just a bud) attack their never-less-than-Nevermind-catchy songs with roiling, sophisticated righteousness, not to mention chops, tempering their resentment with a palpable lust for life. DOUG BROD
12.The Decemberists, Picaresque (Kill Rock Stars)
12/41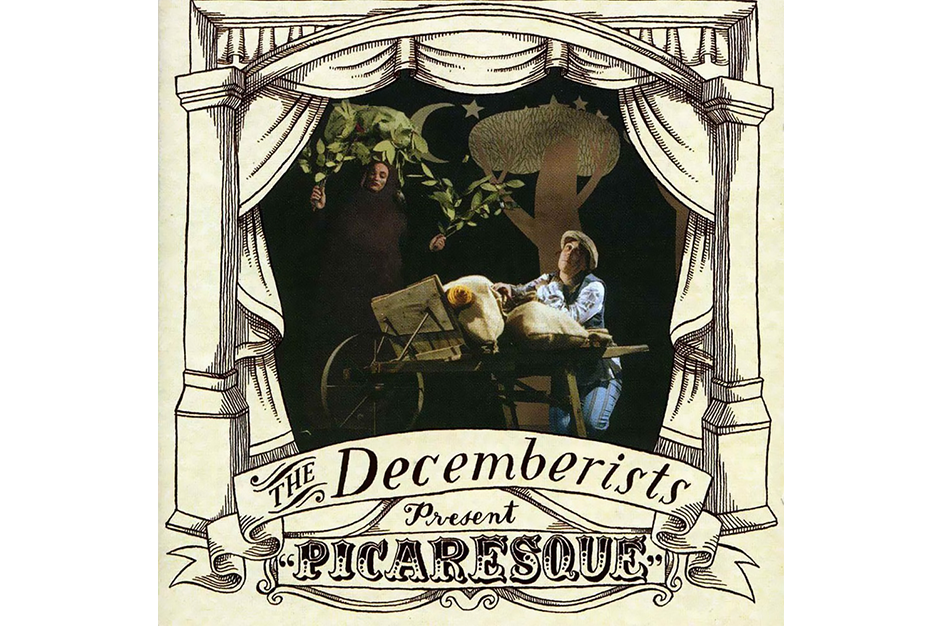 Single white male of wealth and beauty seeks sweet, untouched Miranda for dreamlike confluence, long conversations in rhymed iambic pentameter, whaling, sweater sharing, choleric alienation. Likes: corduroy, feminist literary theory, pianofortes, Neutral Milk Hotel, abiding passion. Dislikes: drownings, toil. Humble parentage, virginity, alabaster arms all musts. Please, no nonsmokers, Bush voters, athletic types. If you seek the suspicion of the townspeople and scorn of my family, reveal thyself at midnight in the rare-books room and sally forth shall I. J.D.
13.Nine Inch Nails, With Teeth (Nothing/Interscope)
13/41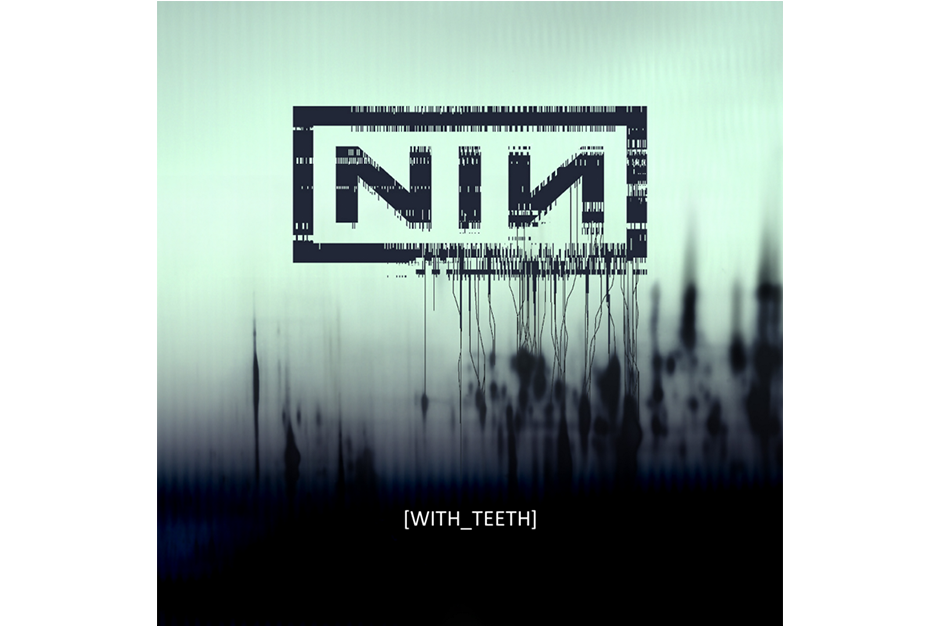 Age hasn't mellowed Trent Reznor. It has only turned his primal rage into visceral self-loathing — a transformation that makes With Teeth the most insular NIN album yet. Somehow he makes the pathos work: When he shouts, "Don't you fucking know what you are?" over blistering double-track drums and whirring synthesizers, you can't help but contemplate your own place in the universe. Reznor's not screaming into the void anymore; now he's figuring out how to live inside it. KYLE ANDERSON
14.Antony and the Johnsons, I Am a Bird Now (Secretly Canadian)
14/41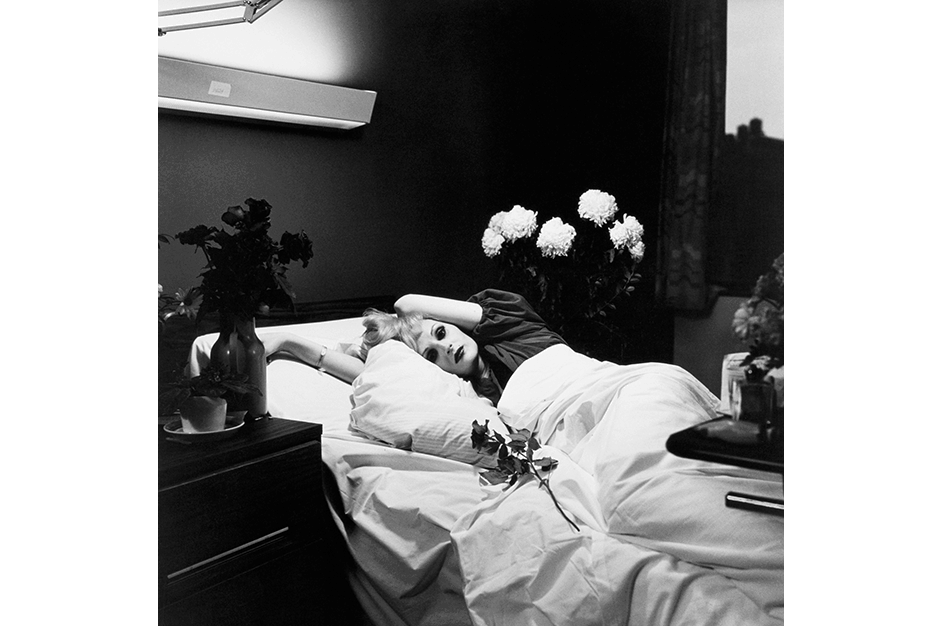 What is it about a 6' 4" dude who sings like a 4' 6" girl that makes some listeners squeamish? Is it Antony Hegarty's trembling falsetto, which resonates with the power of decidedly nonmale vocalists like Nico and Nina Simone? His lyrics, which flirt with the ideas of incest and gender reassignment? His friendship with Boy George? If Bird is too problematic for you, just pretend it's a lost Roxy Music or Velvet Underground bootleg, and go read a copy of Playboy when it's over. DAVE ITZKOFF
15.Damian Marley, Welcome to Jamrock (Tuff Gong/Ghetto Youth/Universal)
15/41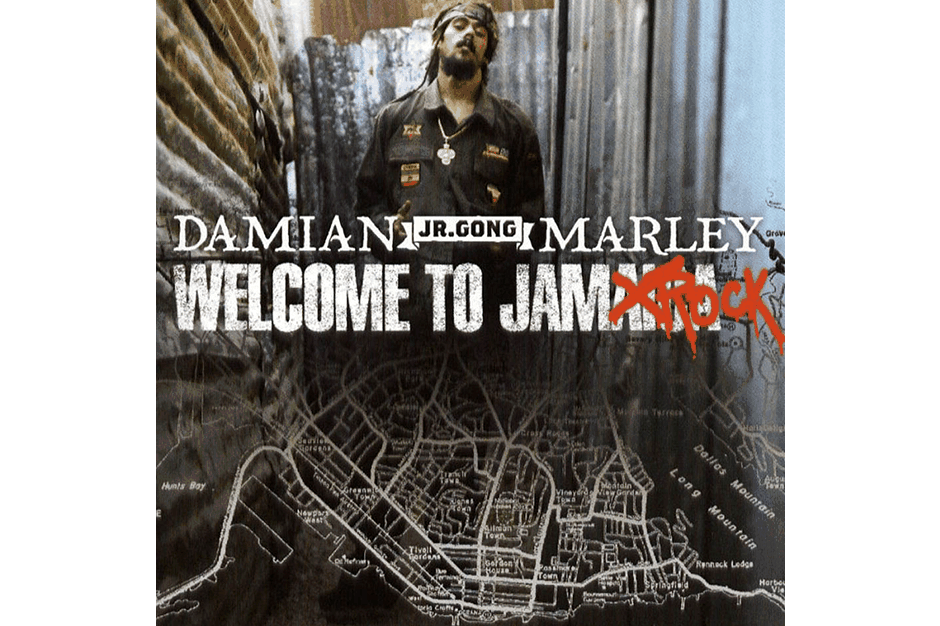 The youngest Marley steps into his father's shoes, mixing different strains of Jamaican pop into a hopeful state-of-the-world address. WIth four decades of island innovations and global air passes to pull out of his knapsack, Damian was able to bridge Studio One and Channel One, samba, neo-soca, and street-hop. Afro-house, love songs, Selassie tributes — Jr. Gong can do them all. But the title track, a classic tribal-war lament, is the inescapable one, excoriating murderers with a groove calculated to kill. J.D.C.
16.Dungen, Ta Det Lugnt (Kemado)
16/41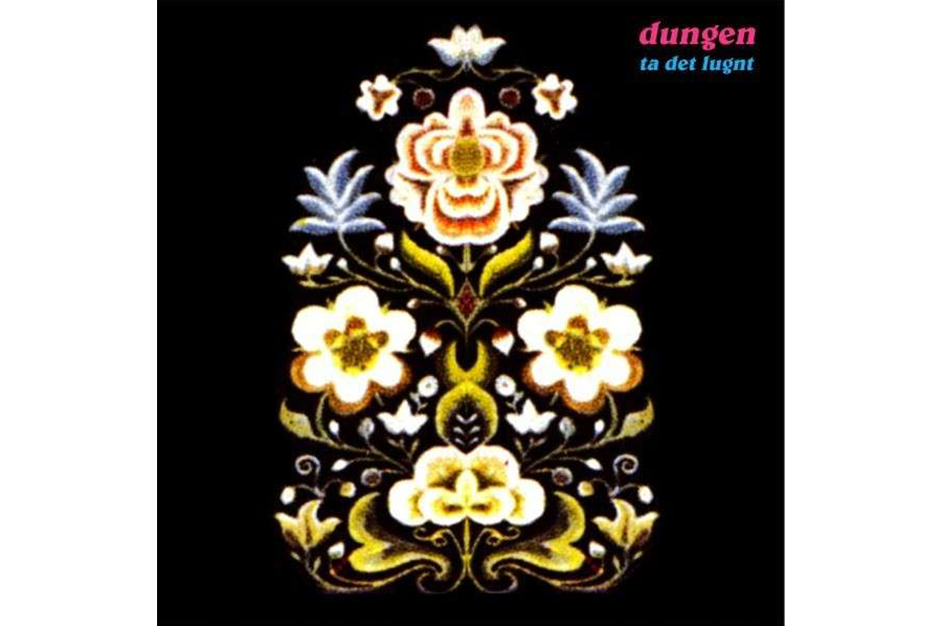 The psychedelic, meta-biker, Swedish cock-rock fantasia of the year — no contest. Dungen add an imperious Cardigans polish to the mountainous riff-raider power surges of those Scandinavian '70s prog bands only Stephen Malkmus knows about. It may ride high on chugging guitar fury and sky-writing filigreed jazz, but it's less about riding open highways than the more primal allure of zoning out to your screensaver or counting your fingers (one, two, three, four… three?) on a squish-brained summer afternoon. J.D.
17.DANGERDOOM, The Mouse & the Mask (Epitaph)
17/41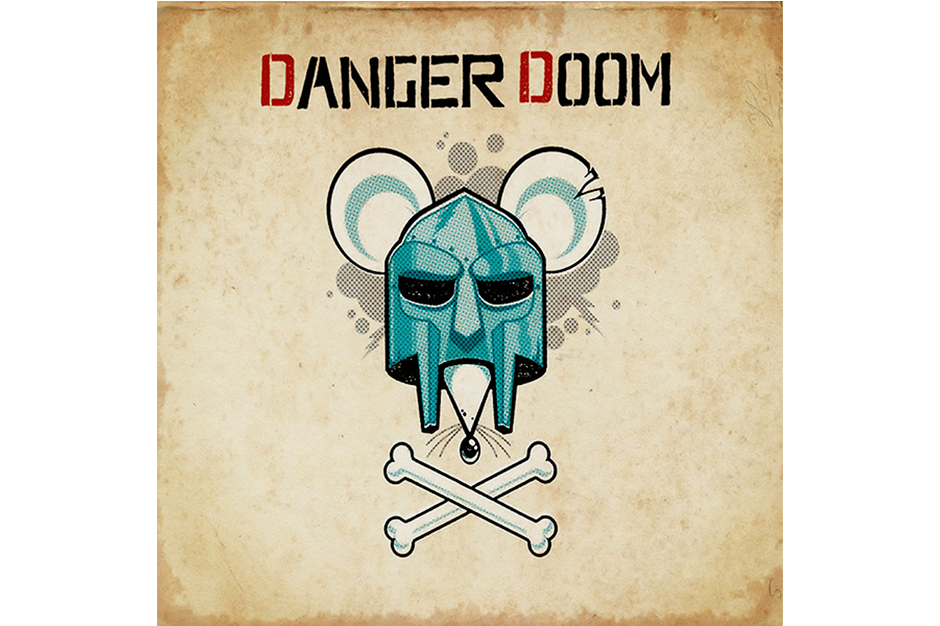 MF Doom is the new Kool Keith: a deadpan, far-out rapper with "more jokes than Bazooka Joe / A mix between Superfly Snuka and a superho." Danger Mouse is the new Dan the Automator: a producer of laid-back stoner beats who makes the weirdos he works with sound downright huggable. Together, these two dudes, both named of comic book heroes, are more animated than the cartoon characters who pop up on this disc. The result: Dr. Octagon for kids — a niche we didn't even know we needed filled. MICHAELANGELO MATOS
18.Spoon, Gimme Fiction (Merge)
18/41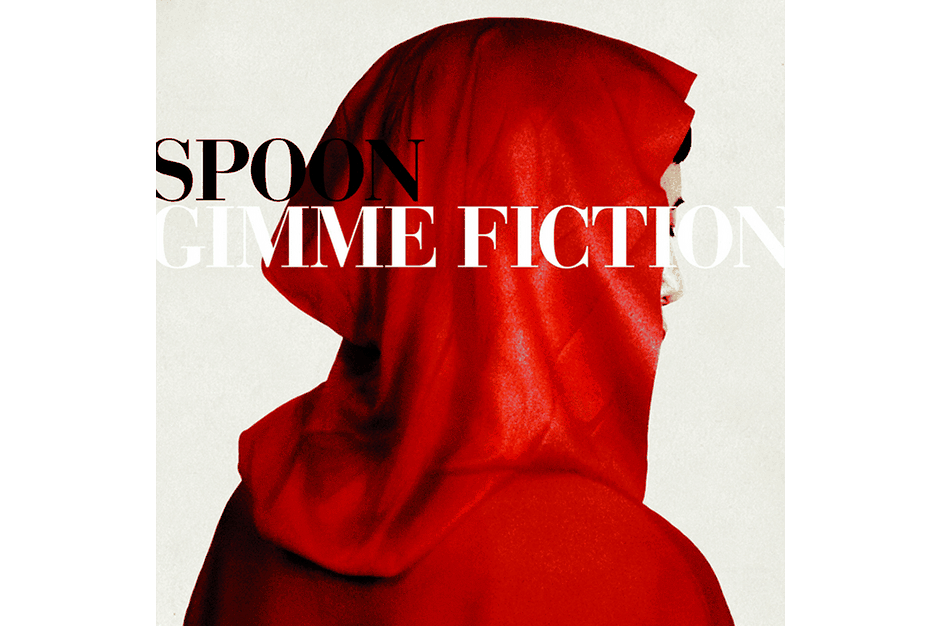 After more than ten years of wildly variable career luck, Spoon songwriter Britt Daniel delivered his most precise and soulful collection by obsessing about the end of the world and putting on his dancing shoes. He boiled his minimalist songwriting down to a series of melodic flickers nearly hip-hop-esque in their economy; dude could make perfect pop from two notes and a snare hit. And drummer Jim Eno is indie rock's Charlie Watts: subtle, spare, unflappable. Rarely less than decent, they're suddenly untouchable for life. JOE GROSS
19.The Darkness, One Way Ticket to Hell...and Back (Atlantic)
19/41
Rock's most polarizing peacocks probably won't convert the naysayers, even though their second album eases up on the stickiness. With Queen producer Roy Thomas Baker ladling all manner of studio goop onto their arena anthems, and Justin Hawkins' scrotum-shrinking falsetto multi-tracked to infinity, it's a triumph of grandiosity. By turns gorgeous ("Dinner Lady Arms") and anvil heavy ("Bald"), it also establishes Hawkins as a lyricist of the first order. And that's no joke. D.B.
20.Various Artists, Run the Road (Vice)
20/41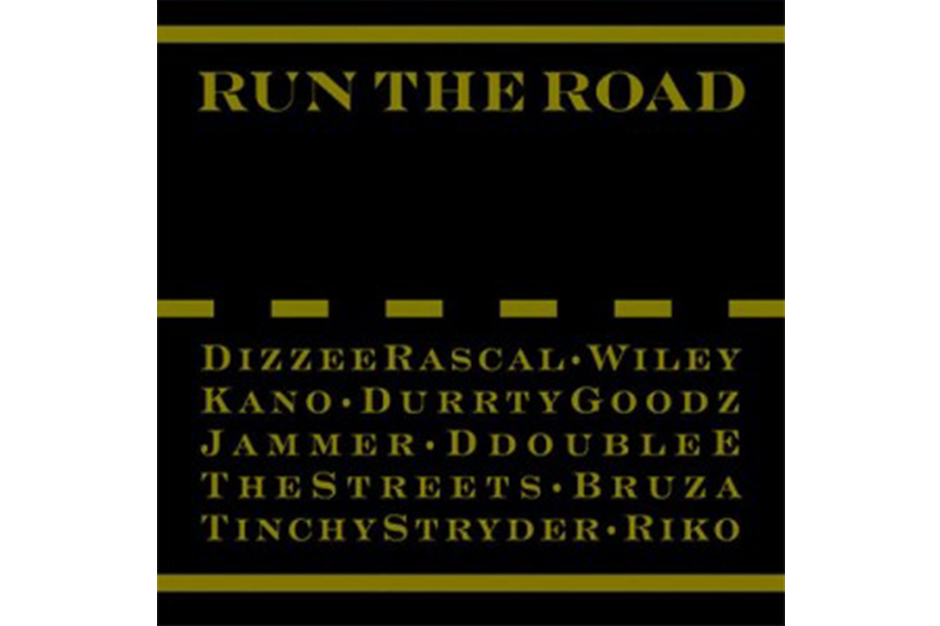 Grime crept out from East London's housing projects through British pirate radio, but these icy raps and après-jungle bass throb brought limey crunk Stateside. Documenting the rise of England's fiercest MCs, Run established a movement in progress. Without American hip-hop's cash glut, still-raw rappers lashed their tongues about a crumbling London far removed from upper-crust propriety. But turf battles still reigned over themes of despair, because grime was also their lifeboat; as Roll Deep rapped, "I see the road to success / I'm getting out of here." J.S.
21.Bright Eyes, I'm Wide Awake, It's Morning (Saddle Creek)
21/41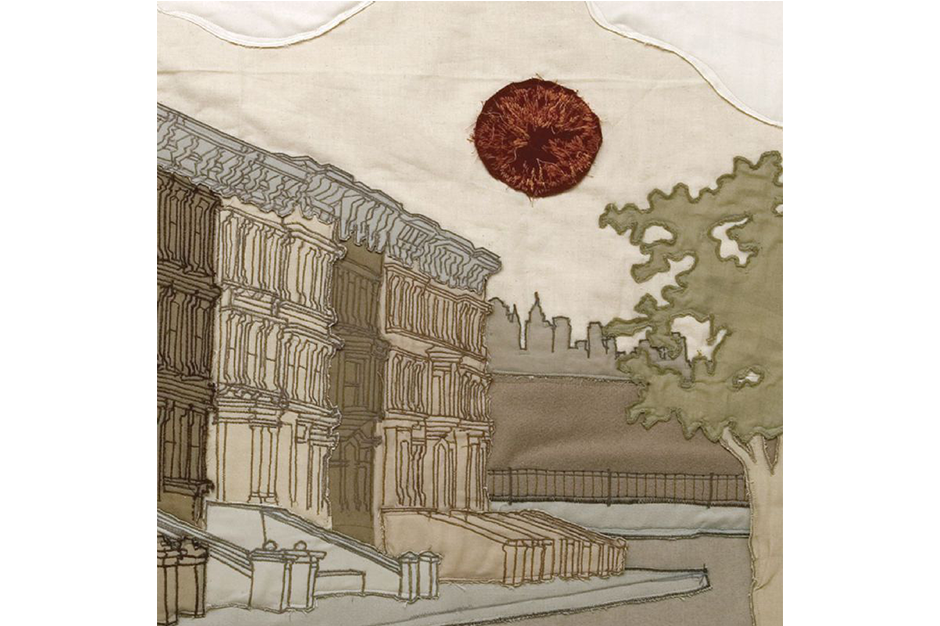 Now that the critical din has quieted, this twangy set (released alongside the more hit-or-miss Digital Ash in a Digital Urn) sounds less like a generational position paper and more like an intimate folk-rock CD by a principled singer-songwriter who's working hard to keep things indie, stay loyal to friends, and pierce individual hearts. An artist who, when the media knocked, stepped up, posted a free song to iTunes dissing the president, then played it on The Tonight Show in a Stetson. Godspeed, young man. WILL HERMES
22.System of a Down, Hypnotize (America/Columbia)
22/41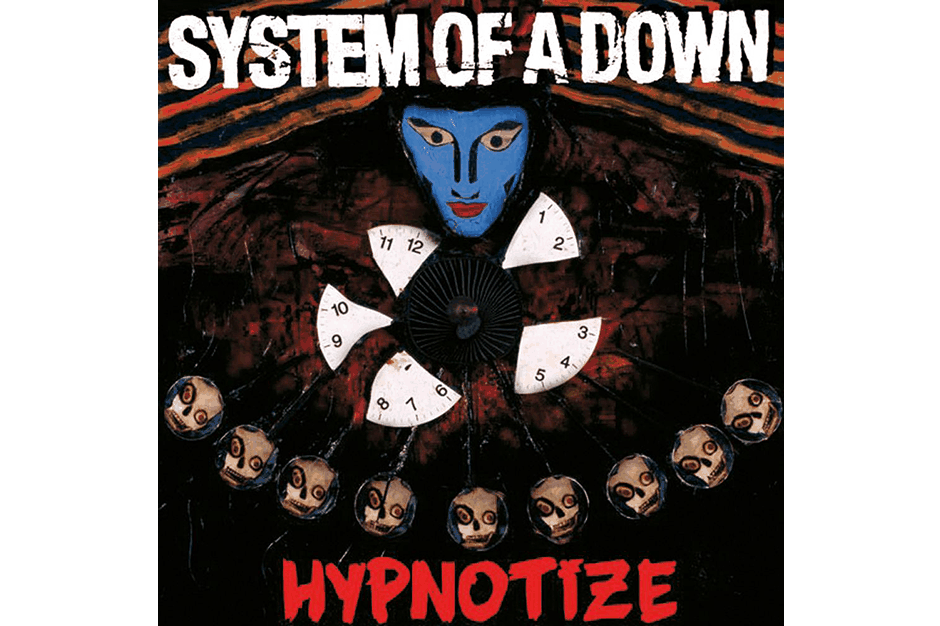 America's most compelling metal band hones a mash-up of Cali-punk absurdism, political outrage, and jump-cut headbanging. Just like the music of SoCal homeboys Rage Against the Machine, the second half of SOAD's double CD (the first, Mesmerize, was released six months prior), is shaped by hip-hop but spares us the rap-metal shtick. The heat comes primarily from Daron Malakian, whose songwriting is getting both stranger and prettier. As good for what it is as for what it promises down the road. W.H.
23.Kaiser Chiefs, Employment (Universal)
23/41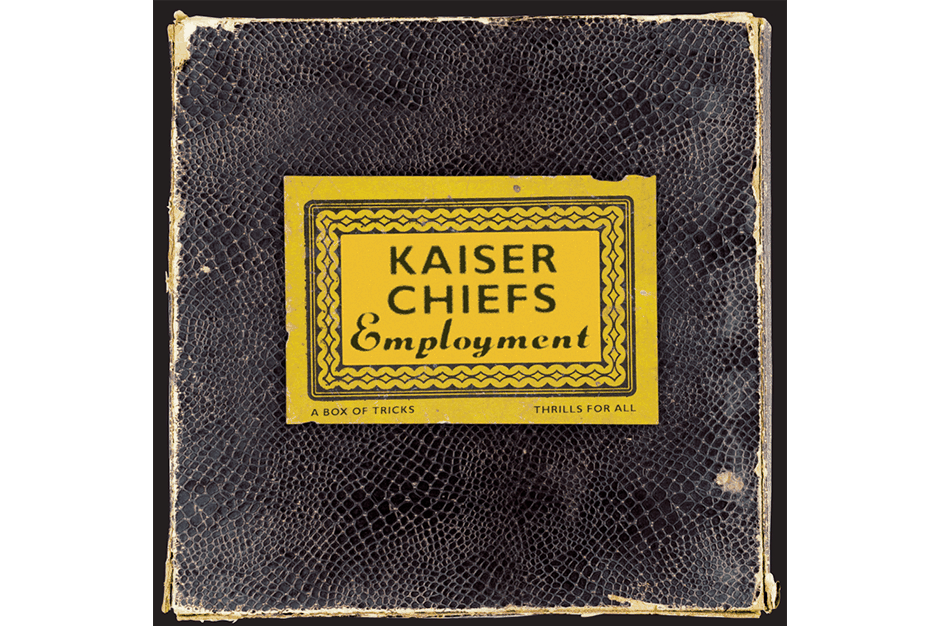 While iPod people predict the Death of the Album, it's refreshing to find a half-frantic, all-polished metalloid coaster that packs at least six potential singles on a cohesive debut that recalls the glory days of Britpop and second-wave punk. That those songs can be so joyous while detailing criminality and not believing "me and you did sex" signifies a band more interested in crafting instant-gratification pop than wallowing in gloomy impressionism. Plus, the tracks all sound different enough that you'll think you're on shuffle anyhow. D.B.
24.The White Stripes, Get Behind Me Satan (V2)
24/41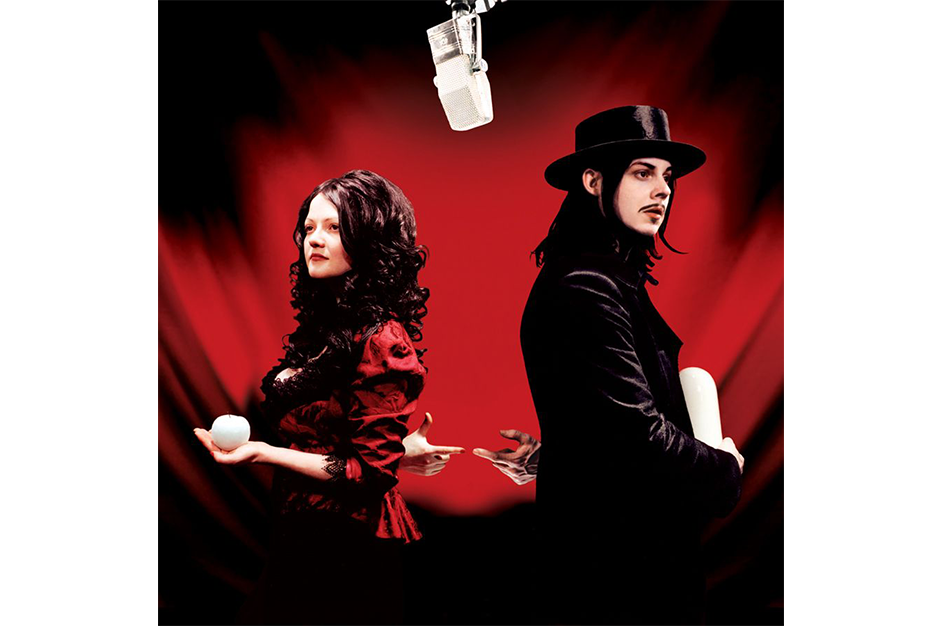 All midcareer stumbles should be this much fun. Embracing the irony of being the puniest arena act of all time, the band adds piano (the White Stripes equivalent of hiring the Neptunes) to its austere drums-and-guitars sound, and Mr. White affects a demented-nobleman persona that English bands used to have to kill a groupie to pull off convincingly. But set against Jack's unexpected tabloid fame, this disc's bemused, surreal character feels less like a middle finger than an attempt to insulate the group from the bruising limelight. ANDREW BEAUJON
25.Common, Be (Good/Geffen)
25/41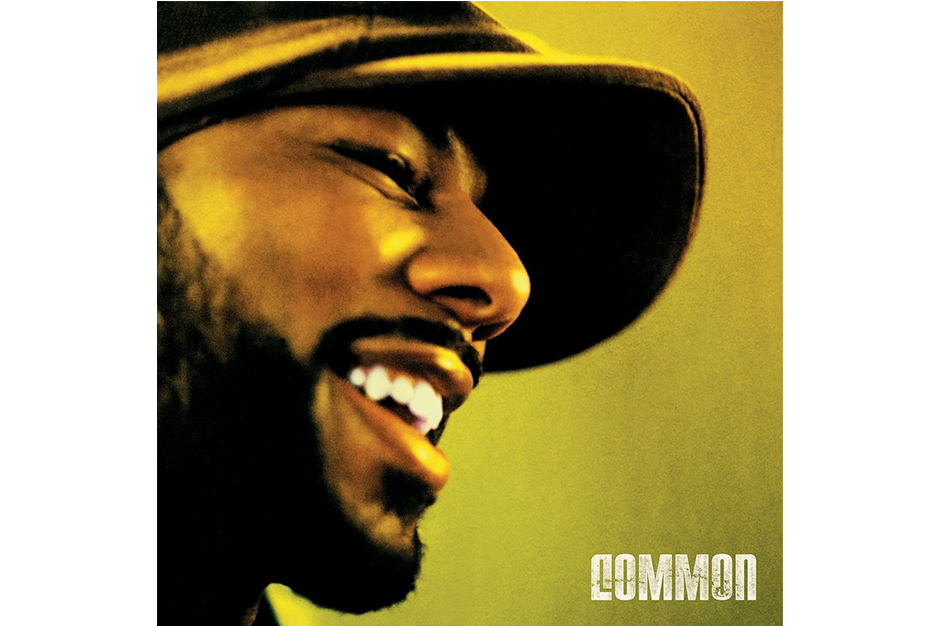 Integrity has always been Common's albatross, assuaging his soul, if not his pockets. But while he struggled with bohemianism and Badu, Kanye West proved insight could sell if gussied up nice. And so, for his sixth album, Common asked West to reimagine him as a '70s corner boy gone straight. Though steering away from platinum pixie dust, the producer provided crucial context for the MC's conflicts. Bathed in throwback soul and lively drums, Common suddenly sounded like the seer he'd always hoped he was. J.D.C.
26.The Go! Team, Thunder, Lightning, Strike (Memphis Industries/Columbia)
26/41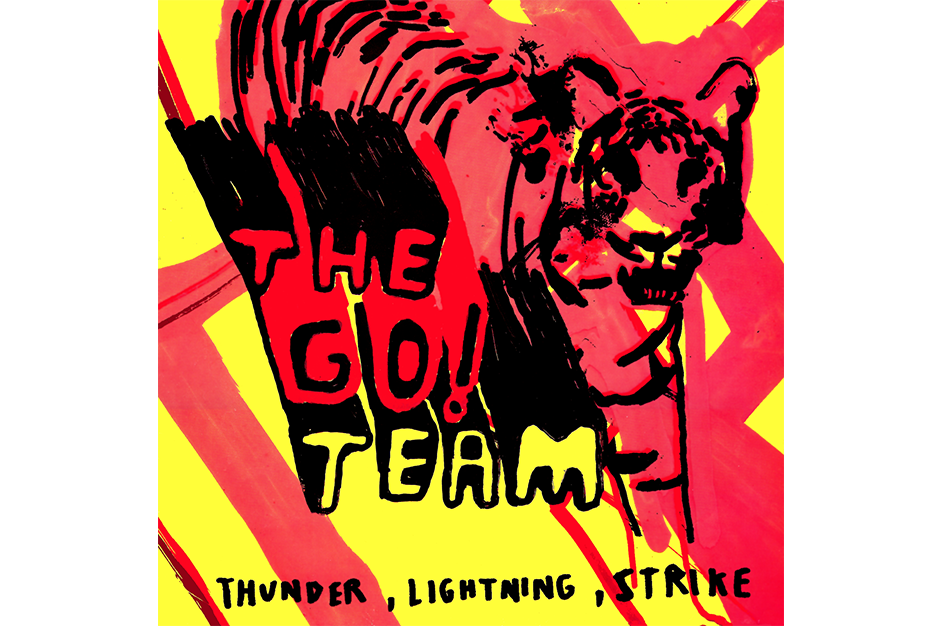 Mixing the sweeping boogie pomp of '80s action-show themes with the cuddly glee of early-'90s international underground pop, this pom-pom-waving British band came up with the year's hookiest undeniable pleasure. Grandiose but dinky, obviously carefree but wistfully poignant, they took the indie nation back to twee emotional states we'd declared no-fly-zones back during the second Clinton term, daring us to embrace woo-hoo! optimism as the old new sincerity. The sound of leaping off of an exploding building into a mountain of cotton candy. J.D.
27.Slim Thug, Already Platinum (Star Trak/Geffen)
27/41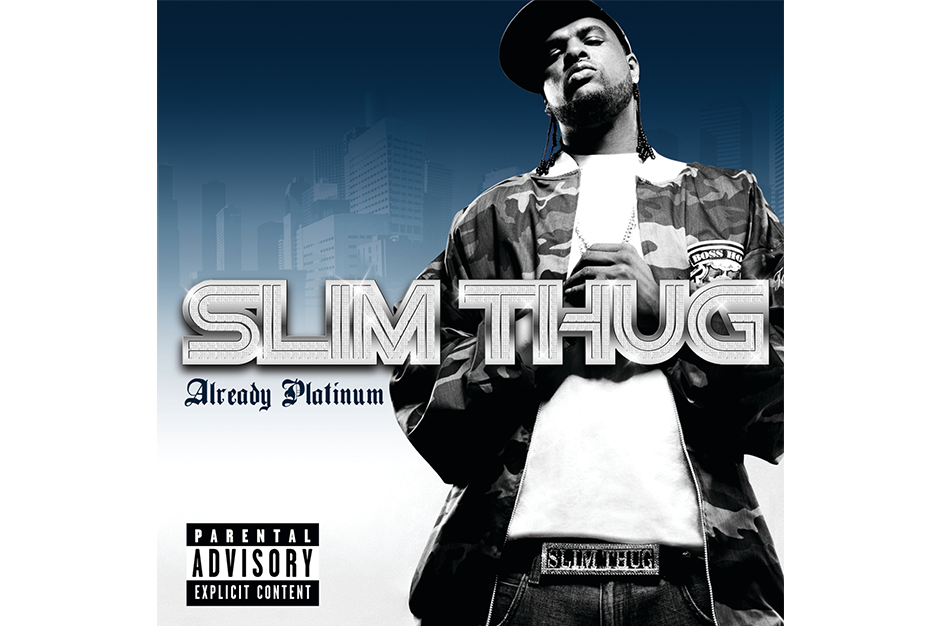 In the year when Houston hip-hop was the world, Slim Thug was its indifferent king. Platinum turned lethargy into a virtue, with tracks produced largely by the Neptunes, whose experiments in minimal, stern funk proved a perfect, if unlikely, complement to Slim's all-gravity basso profundo. Sure, he shined just as brightly as Mike Jones and Paul Wall, but Slim's not giddy about it — or selfish: He even let Jones have "Still Tippin'." Lazy miscalculation or breezy arrogance? Slim won for being too cool to parse the difference. J.D.C.
28.Death Cab For Cutie, Plans (Atlantic)
28/41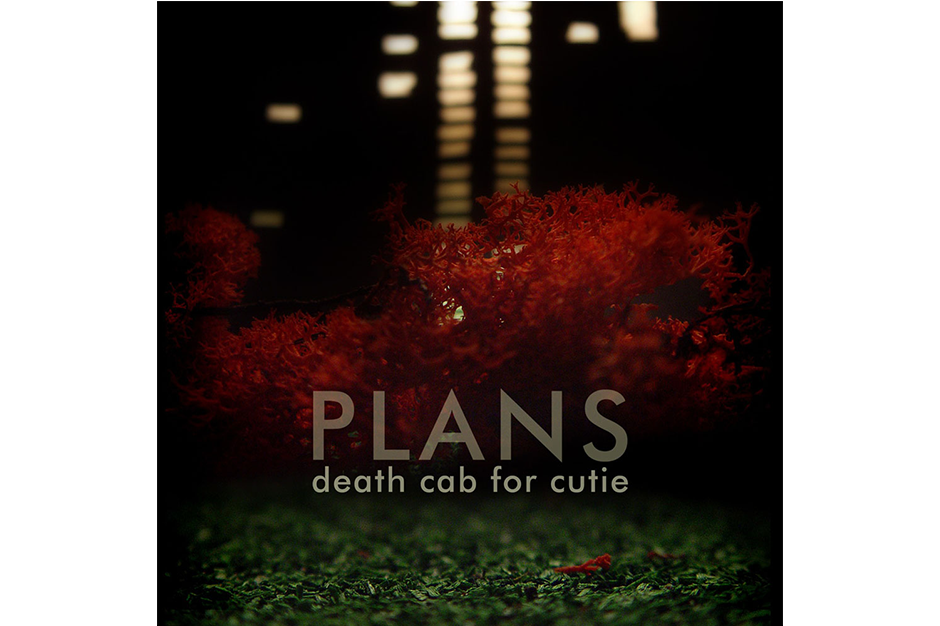 Seattle's sensitive gents earn their post-OC hype and major-label contract by taking listeners out on a stellar fifth date. Plans could be about scheming for a chart takeover, but singer Ben Gibbard's everyguy manner suggests he's more likely thinking about Friday night at the bowling alley. And though Gibbard's romantic croon soars like a wayward balloon, Death Cab's melodic, mellow guitar rock is earthy enough to ensure there's no danger of reality floating away. As usual, the chords always resolve, even if the heartbreaks don't. CARYN GANZ
29.My Morning Jacket, Z (ATO/RCA)
29/41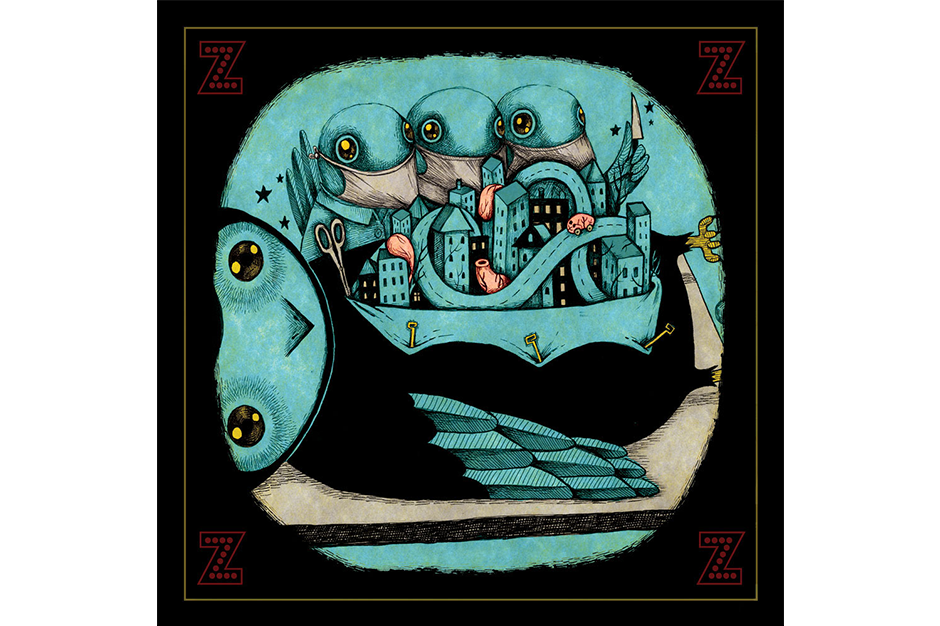 Perfectly balancing their indie-rock weirdness with their classic-rock soul, MMJ are so convinced of their badassness they named their best record for the sign of Zorro. Never mind that the letter is a softball for haters to dismiss it with snores, or that frontman Jim James rocks a Flying V. The title also represents the tingling zzzz you get from everything this album delivers: beautiful melodies, fizzy dual-guitar jams, soaring soul-man falsettos, convincing reggae grooves — and an unexpected shout-out to Madonna. W.H.
30.The Mars Volta, Frances the Mute (Strummer/Universal)
30/41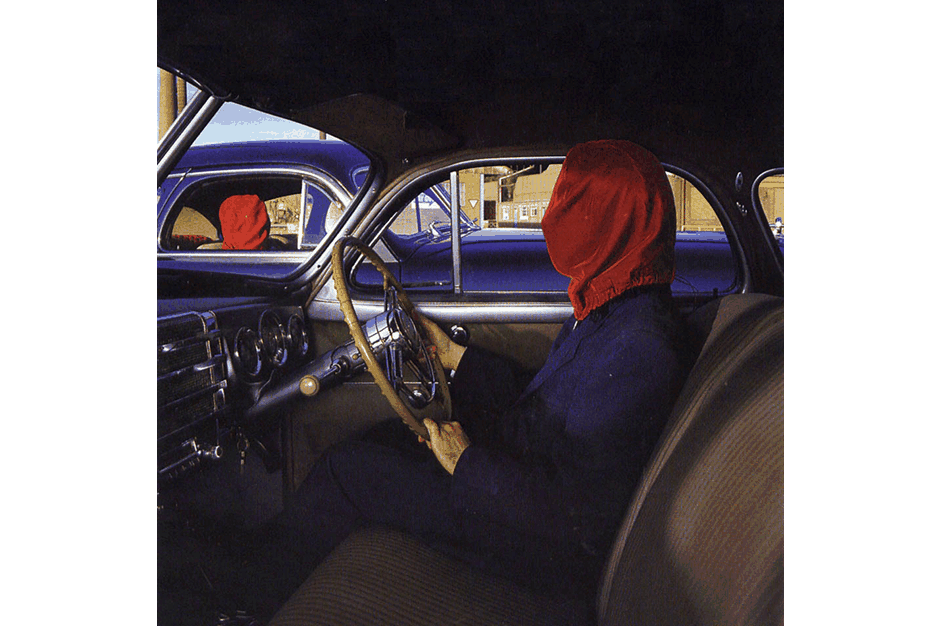 Great punk bands take what they want, then turn it into something else. Attacking the hobbit-infested shire of progressive rock, these shape-shifters — led by ex-At the Drive-In duo Omar Rodriguez-Lopez and Cedric Bixler Zavala — do battle with the concept album. On the quasi-sequel to 2003's De-Loused in the Comatorium, Volta spin oblique tales inspired by a diary that late band member Jeremy Ward found in the backseat of a repo'd car. But if that MO sounds a bit out there, their space jams still have roots in our doomed stratosphere, and their noodling has a hardcore pulse. Classic rock for right now. CHRIS RYAN
31.Beck, Guero (Interscope)
31/41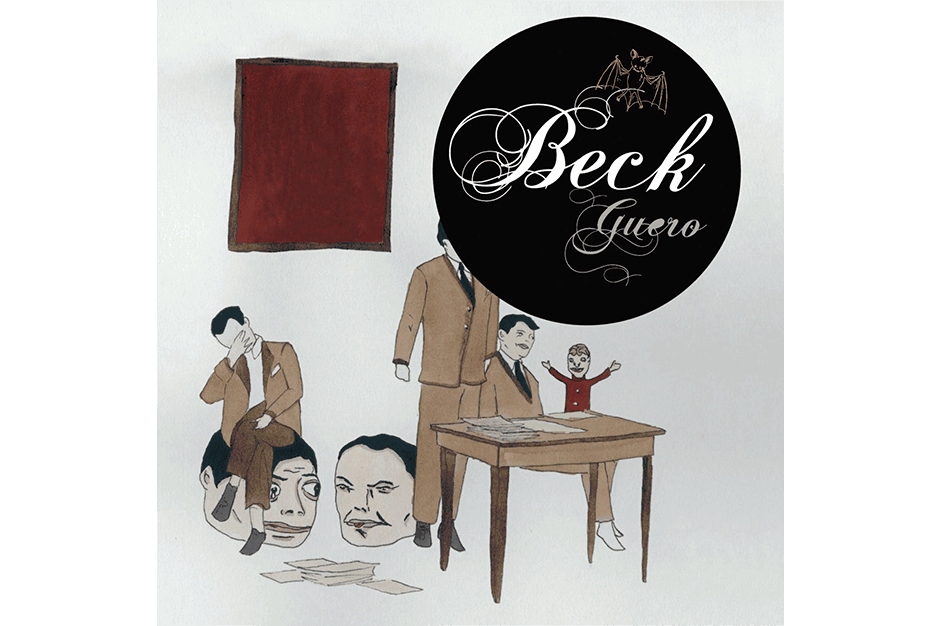 Los Angeles plays itself: the noise of traffic, boom boxes, curbside Spanglish, mariachi music — the sound of what it's like to be an outcast even in an outsiders' hood. Somewhere between South Central and Hollywood, Beck revisits the barrio of his boyhood, feeling a little older than the white boy he once was. After lamenting that "the days go slow into a void we filled with death," he races the Reaper in a rental car. But that battle ends the same way everything does. Guess who wins. M.E.M.
32.The Hold Steady, Separation Sunday (French Kiss)
32/41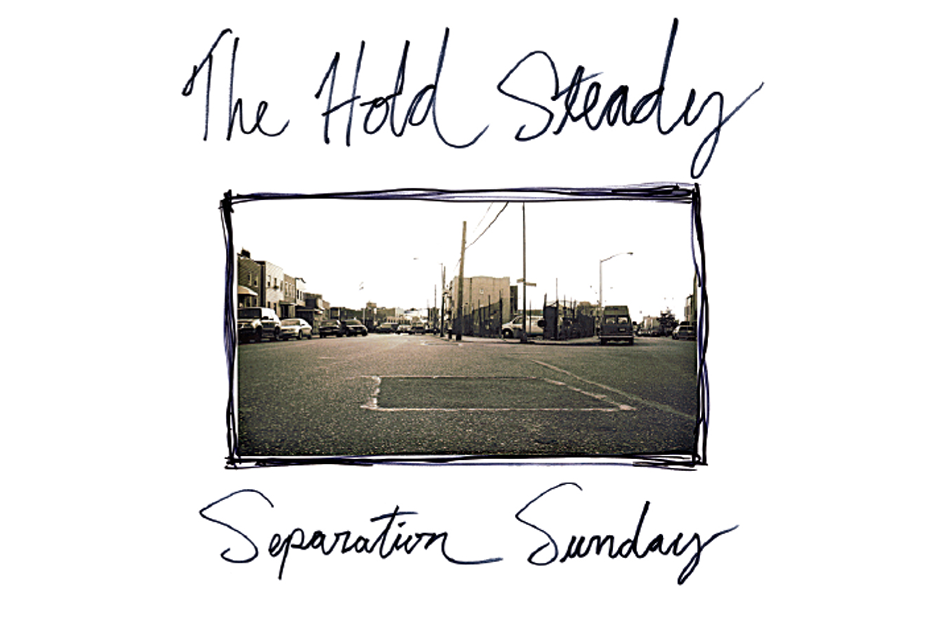 Channeling the Boss, scenesters, hoodrats, Hüsker Dü, chaotic love, and catechism, these Brooklynites bust out chapter two of indie-dom's most incisive soap opera. Craig Finn's beyond-nasal whine is a love-it-or-hate-it instrument, but his stories unpack post-hardcore emotional verities, scene mythologies, and tragicomic punch lines. Who knows if Finn's characters can remember what happened last night, but they're glad they're still standing, even if the bar-band riffs keep threatening to break into Billy Joel covers. J.G.
33.Fiona Apple, Extraordinary Machine (Clean Slate/Epic)
33/41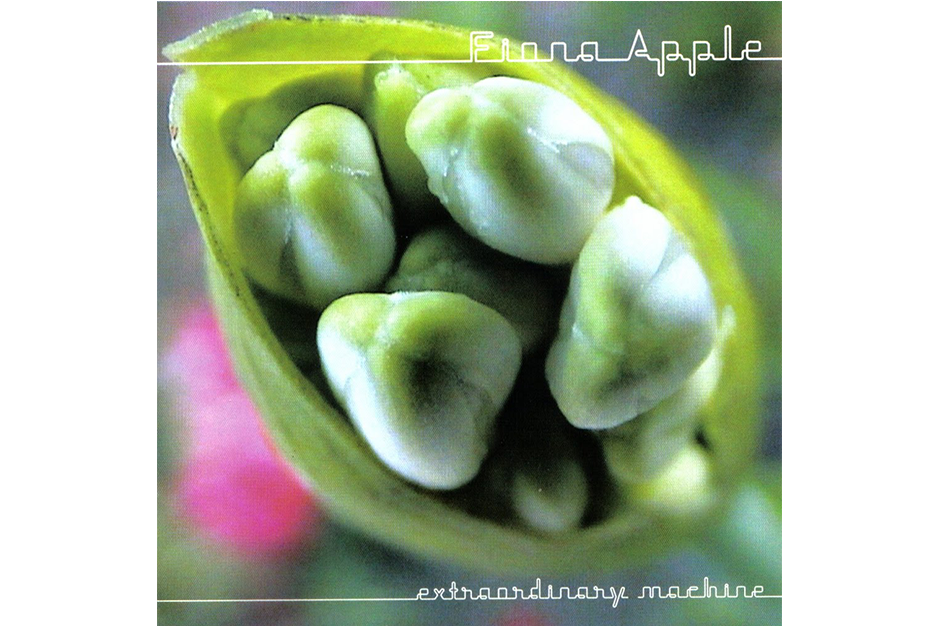 Subtitled The Hard Drive That Leaked My MP3s While I Was Googling Inspirational Quotations. How apt that bloggers used this "shelved" bildungsroman to free Fiona from… well, Fiona. Because that's what these Brecht/Weill-style chin-up affirmations are all about: claiming responsibility for your own self-doubt. Showing Mom and your ex that you're grown up enough to use the word folderol correctly. Buying your own beautiful house knowing you're nobody's beautiful wife. Never having to ask yourself, "How did I get here?" M.E.M.
34.Sufjan Stevens, Illinois (Asthmatic Kitty)
34/41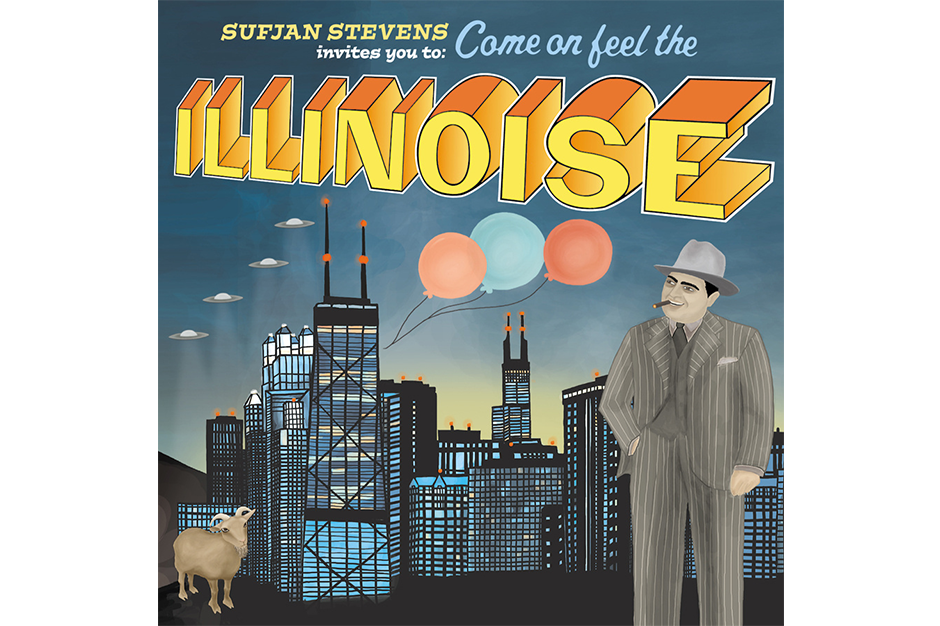 His A Coney Island of the Mind is a Chicago World's Fair of the ear — a rebirth of wonder, discovery, and progress so exhaustive it could only be championed by a Wikipedia user who doesn't think a dramatic flute is a bit much. Stevens' chamber-pop musical feels like the dream that opened Fahrenheit 9/11 — except instead of Gore, Lincoln's there, and Frank Lloyd Wright, and Superman, and things turn out a little differently. Jesus is somewhere in the prairie state too. Looking to find him, Stevens gets found. M.E.M.
35.The New Pornographers, Twin Cinema (Matador)
35/41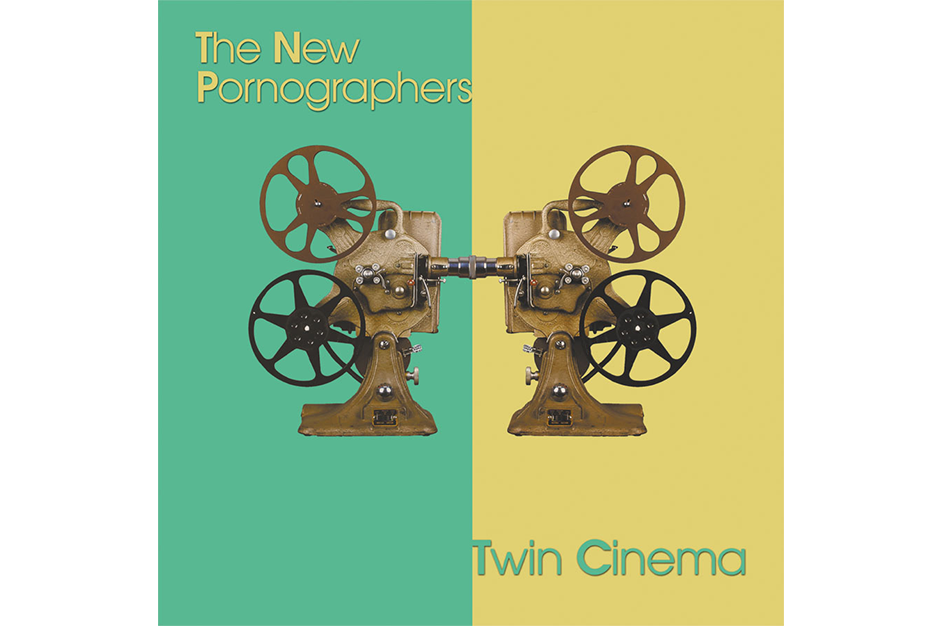 These Vancouver power poppers aren't quite what you'd call warm, but their keyboard-pumping anthems are definitely what you'd call smart. Getting positively wistful at points, they riff on distance and mortality while Carl Newman pastiches the best '70s melodic radio tricks. The hottest climaxes are left to siren Neko Case, whose clarion blare shoots codas skyward. But when Newman sighs, "Two sips from the cup of human kindness and I'm shit-faced," you'll want to buy his next three rounds. LAURA SINAGRA
36.Bloc Party, Silent Alarm (Vice)
36/41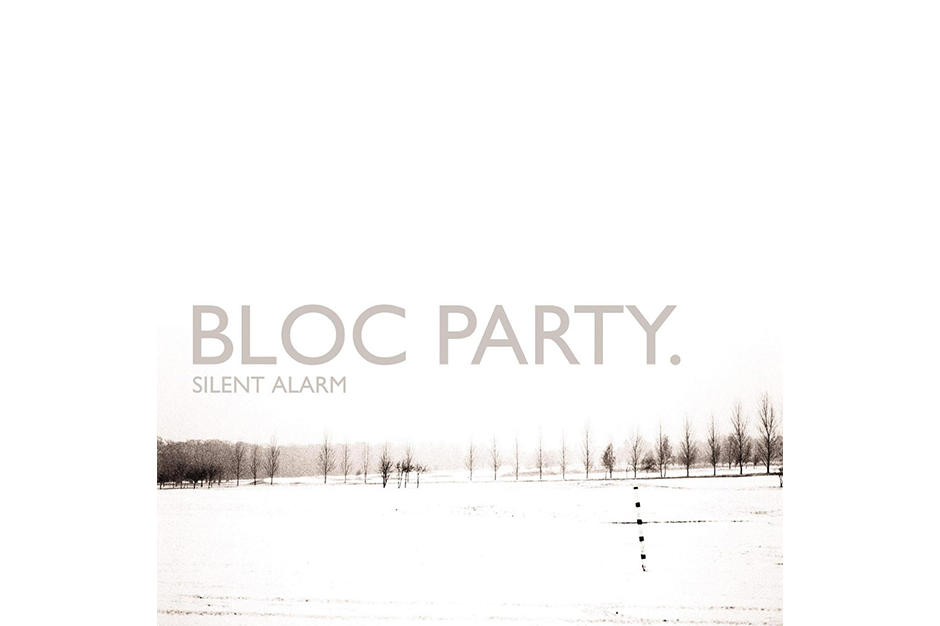 Four art-school types wed de rigueur post-punk with jangly melancholy from the Cure playbook. On dance-floor staples "Banquet" and "She's Hearing Voices," frontman Kele Okereke — propelled by drummer Matt Tong — fuels heartbreak disco with visceral narratives about growing up and coming down. On "This Modern Love," he even ties his angst to the global economy — his heart is heavier than the pound as he utters those four little words: "I'll pay for you." Rarely has romance sounded so expensively, and expansively, sad. ANDY GREENWALD
37.LCD Soundsystem, LCD Soundsystem (DFA/Capitol)
37/41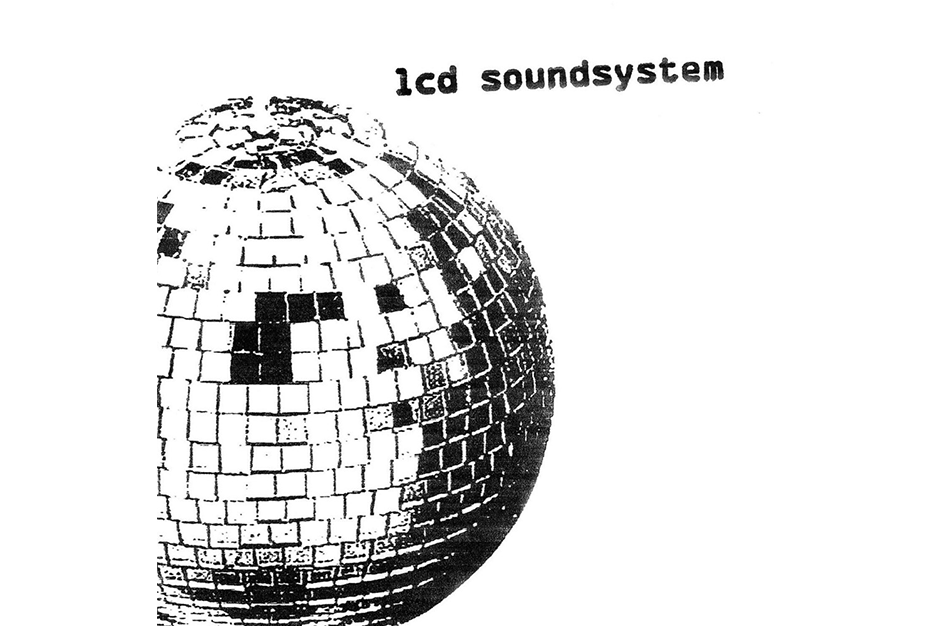 No James Murphy rant will ever amass more laughs per minute than the under-groundier-than-thou "Losing My Edge." So the DFA producer includes that track with other early singles on a bonus disc, freeing him to construct a good old-fashioned dance-rock album. "Daft Punk Is Playing at My House" and "Disco Infiltrator" abbreviate LCD's wallop without sacrificing its intensity. And with his triply, studio-pop mimicry of Lennon and Eno, the man who taught the indie kids to dance now tricks techno tots into humming along. K.H.
38.Gorillaz, Demon Days (Virgin)
38/41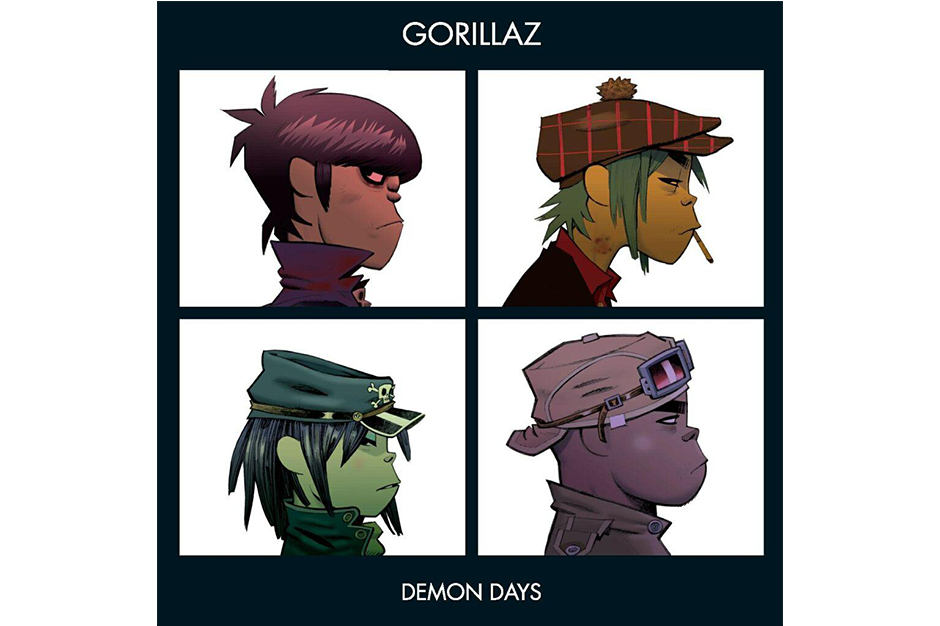 While the maestros behind Gorillaz spend too much time acting like monkeys, the guise gives Damon Albarn and new addition Danger Mouse the leeway to produce a vivid, spastic concept album about the last primates to survive the apocalypse. From the glimmer funk of "Dare" to the power riff of "O Green World," Demon Days is a sinister, slinky folk-disco-hip-hop-Afro-pop-punk expedition through badly damaged terrain — the kind of postapocalyptic landscape where you might wake up to discover the Statue of Liberty at your feet. C.G.
39.Franz Ferdinand, You Could Have It So Much Better (Domino/Epic)
39/41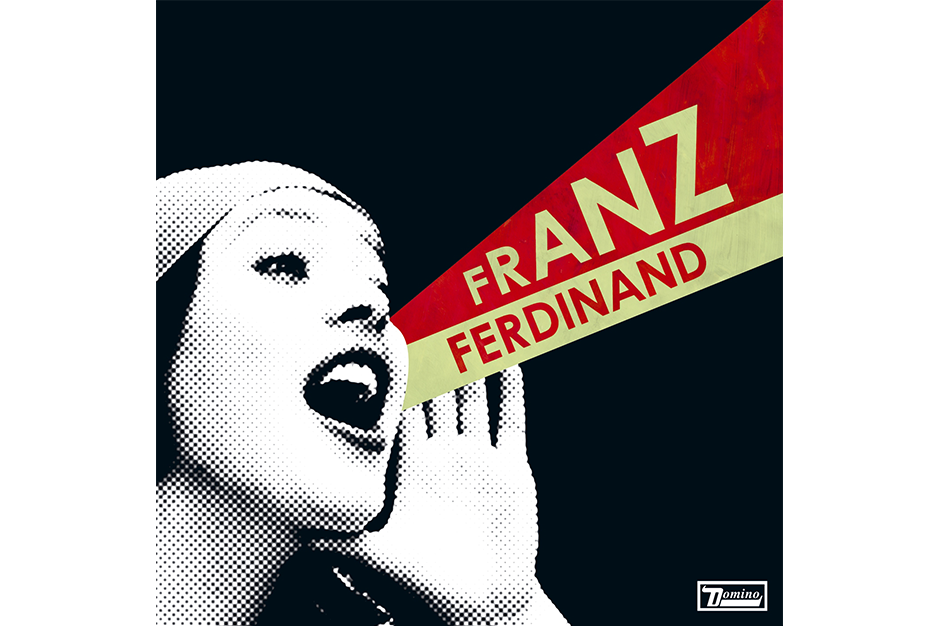 Our foppish heroes return, dusting off the glitter, discovering that life inside a limousine can be as difficult as the struggle to get through the passenger door. No longer eyebrow-arching outsiders, Franz have been taken out, and now they want to be taken back home. Their second disc builds on the kraut-disco of their debut, but frontman Alex Kapranos' dubious sensitivity makes You Could Have It so much better than its predecessor. Is it a cold heart or just a cold that makes him watch his lover walk away while he trades cocaine for "organic fresh echinacea"? No matter: Whether he's winking or just mocking us, we'd probably follow him anywhere. Lucky, lucky. He's so lucky. A.G.
40.M.I.A., Arular (XL/Interscope)
40/41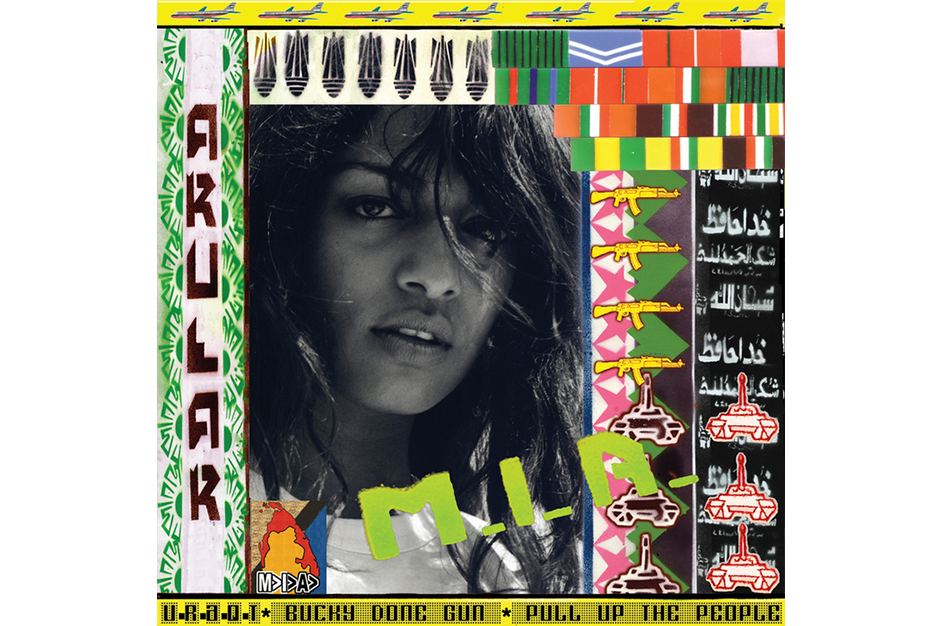 Whether she's actually a London art-student tourist or a rebel-child refugee is not irrelevant. What gets her homemade version of Missy Elliott's life-affirming, dance-floor-scattering sex-funk gibberish over is the conceit that it's a vision of the tribalized world where, say, Islamic fundamentalists hear one of her jams on the radio and decide to forget all this jihadist boo-ha and get booty loose. What's remarkable is that her diaspora of beats and rhymes, referencing everywhere from Brazil to Baltimore to Bollywood, makes the case with such gleefully random chutzpah. She pushes Huey Newton and George Clinton out of that revolutionary wicker chair, grabs their spear, rifle, and bop gun, and shouts for her DJ to drop the bomb — improvised, explosive, and for once, redemptive. C.A.
41.Kanye West, Late Registration (Roc-a-Fella)
41/41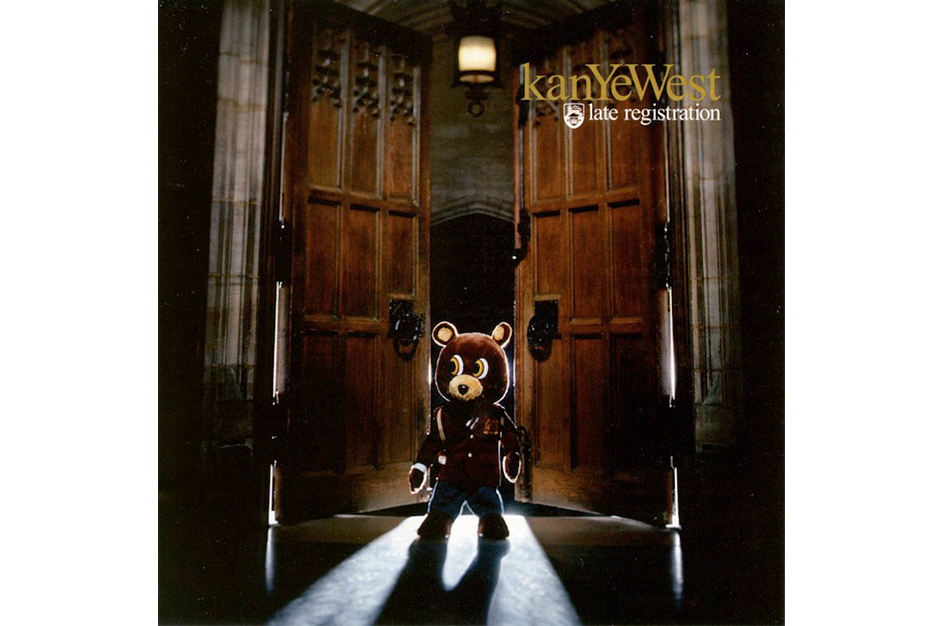 You can follow a landmark debut with a sure-selling version of the same, or you can use its success as license to Get Arty. Kanye being Kanye, he does both, hiring eccentric orchestral-pop producer Jon Brion — an odd move for a dude who made his name as a production wizard — while still cranking out the radio bangers. "Gold Digger" is the best kind of hip-hop hit: relentless, obnoxious, too smart and self-deprecating and laugh-out-loud funny to succumb to a misogynistic theme, with Jamie Foxx and an oddly flipped Ray Charles sample blazing together musically as well as conceptually. "Diamonds From Sierra Leone (Remix)" is a bling anthem with a guilty conscience magnified by a Jay-Z cameo that's apparently oblivious to such moral scruples. But the crowning moment may be "Crack Music," built on a dry snare beat and a few horn stabs that conjure a rockhead's clipped pleasure-loop. West Coaster trouble man the Game spits an impressively ugly hook while Kanye ticks off conspiracy theories, shining a shop-worn metaphor to critique, and defend, thug-centric hip-hop while also embodying it. You can debate the song's logic, but not its power. Which is the point: Great rap should make you think and kick your ass. W.H.