Who Should Perform at the Super Bowl 57 Halftime Show in Arizona?
Last year's halftime show was amazing. It was a ride through generations of hip-hop and R&B greatness. Dr. Dre, Snoop Dogg, Mary J Blige, Eminem, 50-Cent, and Kendrick Lamar graced fans with a fantastic performance and a few 'eff yous' to NFL big wigs.
Other past halftime shows have included some iconic performances. Beyonce took the stage in 2013 and absolutely killed it. Her performance was so good that it upstaged the actual game. Madonna also put on a great show in 2012, and Bruno Mars was a huge hit in 2014.
But who should perform at State Farm Stadium in Glendale, Arizona, during 2023's big game?
When we scour the headlines, there are three main motifs:
Continue with the hip-hop vibe
Let the K-POP shine
Go with pop diva superstars
Megan thee Stallion
Megan thee Stallion, Cardi B, and Doja Cat are having a moment. They are the trifecta of female rappers taking over the world right now. Their music is fresh, their lyrics are biting, and they have the star power to put on a great show.
While the NFL has not officially announced who will perform at the Arizona Super Bowl 57 halftime show, these three ladies would be a great choice. They have the talent and the following to put on a memorable performance.
Will the NFL deliver another plate of hip-hop and rap performers this year? We'll have to wait and see, but any combination of Megan thee Stallion, Cardi B, and Doja Cat would be a riveting show.
Drake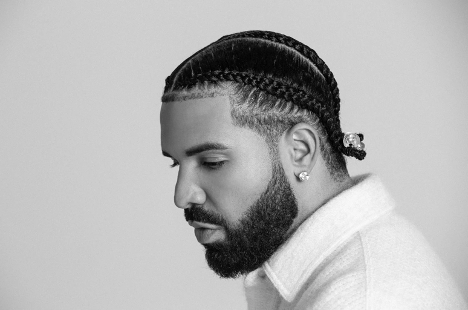 Continuing along the hip-hop line of thinking, Drake is a mega-star that appeals to both hip-hop and pop crowds. He is one of the most popular artists in the world right now and would put on a great halftime show.
Drake has never performed at the Super Bowl before, but he did have a memorable performance at the 2016 Billboard Music Awards. He performed a medley of his hits "One Dance," "Work," and "Jumpman." It was a great performance that showed off his versatility as an artist.
If Drake were to perform at the Super Bowl, he would definitely bring his A-game. He has the hits and the star power to put on a great show.
We all know that Drake likes to bet on the Super Bowl. But, participating in the show, he won't be allowed to take any action on the halftime lines, which will be out shortly after the performers are lined up. With Arizona sportsbook promo codes, you can get fantastic bonuses for the 2023 halftime props.
K-POP Invasion
K-POP has been taking over the world by storm, and it's the perfect storm to be performed at the Super Bowl. With their catchy beats and amazing choreography, it would be a performance that everyone would remember. There are many talented K-POP groups out there, but if we had to pick one, it would be BTS. They have demonstrated their talent not only in South Korea but also internationally. The group has broken records and made history. So, why not break another record and be the first K-POP band to perform during one of the biggest events of the year—in the world.
Other than BTS, there are other great K-POP groups, such as BLACKPINK, EXO, and TWICE. These groups are also extremely talented and have a huge fan base. It would be an amazing opportunity to represent K-POP on such a big stage.
The Super Bowl is all about entertainment and putting on a great show. Undoubtedly, K-POP groups would exceed expectations with an amazing performance that everyone would enjoy.
So, could we see BTS & BLACKPINK in Glendale?
A Pair of Pop Divas
Taylor Swift is at the top of just about everybody's list as a contender for the halftime show headliner.  Taylor Swift is one of the most successful artists in the world, a mega-star with a huge following. Her music is catchy and has mass appeal—as shown by her seven Grammy Awards. Plus, she always brings her A-game and puts on an amazing show.
The other pop diva that comes to mind is Ariana Grande. She may be one of the best vocalists the world has seen in decades, and her upbeat music and polished stadium concert production would be great for the Super Bowl.
Another suitable name is Dua Lipa, the English singer-songwriter who is known for her signature disco-pop sound. She has won numerous awards in her career so far, including six Brit awards and three Grammy Awards. The 27-year-old is a wonderful and talented singer who is enormously famous around the world. Dua Lipa performed at the 2018 Champions League final and fans of football absolutely loved it. She stunned the crowd with her beautiful voice, while devoted fans at thefootballreports.com were absolutely smitten by the performance. The popular singer opened with 'One Kiss' which became a massive hit with Liverpool supporters.
However, if Swift and Ariana could get these two ladies together, it would be an amazing combination for headlining the halftime show. They are both extremely talented live performers and have massive catalogs of hit songs to mash up. Swift even set a record in 2021 for the longest No. 1 single. And when we say longest, we mean the song is 10-minutes long, and it still made No. 1!
Who do you think should perform at the Super Bowl 57 halftime show? Let us know in the comments below … and please don't say Nickleback!