The Reggaton 'IT GIRL' Tops The Music World While Staying Healthy And Fit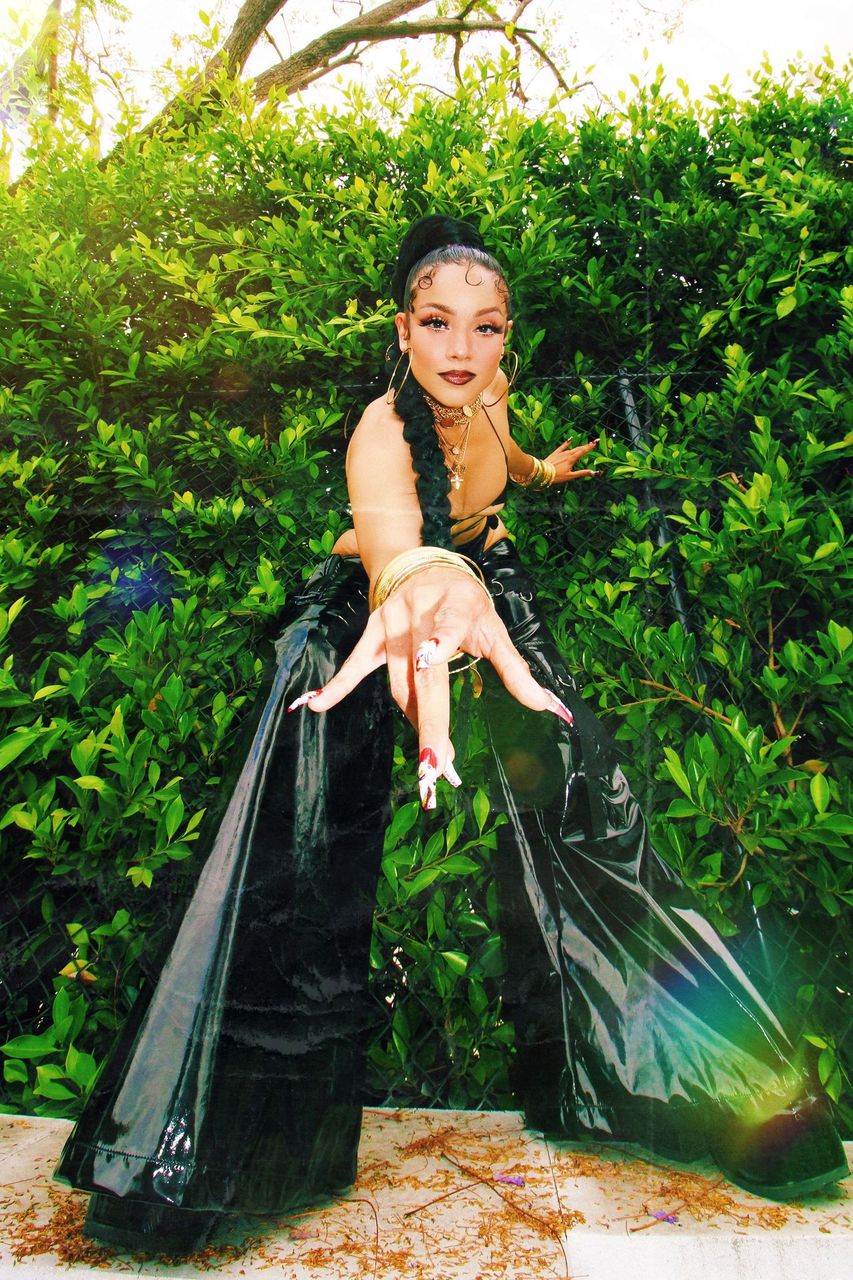 Globally, people love to stay fit and healthy. If one looks at the routine of human beings on average, many spend at least 30 minutes every day on exercise just for the sake of staying fit and healthy. Be it yoga, cardio, push-ups, or simple breathing exercises, people have become aware that staying fit will ultimately lead them to a better life. It allows one to have a physically fit body, and through these exercises, a person also ensures that they are mentally fit. Practicing an excellent fitness regimen boosts self-esteem, promotes mental and physical well-being, and helps people perform their absolute best. One such icon who overcame her depression and struggles by following a consistent fitness regimen, is popularly known as Esteisy Musica.
Stepping Into the World of Music 
Born in Santo Domingo, Esteisy hails from the Dominican Republic. She comes from an acclaimed place that is notable for its gifted people who have made impacts in many fields around the globe. And Esteisy is certainly a noteworthy entertainer among the gifted. Before venturing into the music business, the Reggaeton 'It Girl' spent 12 years of her life in Santo Domingo DR until she moved to South Carolina in the USA. Since a young girl, music was something that inspired her to strive for greatness. As music is not only a passion, but also an escape for her, it instilled immense hope in her that drove her talent to new heights. When she committed to establishing herself in the music business, there was no going back!
From childhood, Esteisy loved a variety of music genres and because of this, she allowed herself to experiment with many different styles. Although she's an immensely dynamic artist, her sound has evolved to include sounds from Reggaeton, Trap Soul, and R&B. Esteisy consistently worked on her gifts until 2020, when she debuted her first single, "Gasta Funda." This song was her bold introduction into the music scene, and the beginning of a true appreciation of her abilities. And although the release was a hit, Esteisy has also been transparent about her efforts as an entertainer to stay encouraged and motivated. Esteisy's salvation in moments like this is her commitment to both her career and to fitness. She is committed to a daily regimen that supports both her physical body and her mental wellbeing. But the greatest benefit is that this practice has also helped her to thrive creatively and truly enjoy the journey she's on. 
Exploring Fitness for Unlocking her Key Potential, Overcoming Challenges
Esteisy uses fitness as a tool to find relief from moments of depression, lack of motivation, and creative blocks. This is also an essential key that breathes life into her talents and abilities; directly contributing to the creation of amazing, dynamic music that impacts fans from all walks of life. Her daily fitness regimen consists of a variety of different cross training techniques from sprints to dynamic strength training. All of which are a focused, intensive, and intentional for what her body needs. With this in mind, Esteisy is absolutely an inspiration when it comes to committing to yourself, your health, and creating an impactful lifestyle while pursuing your dreams. And there's no doubt that the video for her new single, 'Freak', released under the Songstress Group label, is showcasing the hard work she's invested. Written by Esteisy and produced by Lil Rod, the song is all about female liberation and is a banger that blends both hip hop and trap latino music.
For Esteisy, she has discovered that fitness can be a huge key to overcoming any obstacles that come her way. She has stated," Fitness has helped my career in so many ways!! It has made my body stronger to perform. And I plan on having many years of success as an entertainer."  With that being said, Esteisy undoubtedly understands that the universe of music requires the same dedication and resilience that she has used to take care of her physical and mental wellbeing. She acknowledges that like all things, music is a field of ceaseless learning and evolution. And for her, fitness fuels the creativity that makes her incomparable. Her music is reminiscent of artists like El Alfa, Bad Bunny, Travis Scott, Kanye West, and Drake. But ultimately, she has a stylish and bold tone that captivates her current fan base and immediately attracts new fans when they hear her distinctive sound. Overall Esteisy is a rare individual who is unafraid to be boldly expressive. And she is definitely a trendsetting icon in music, fitness, and beyond.
You can check her social media: Instagram | Facebook | YouTube