The Power of Voice, Shane L. Waters Transporting People to a Parallel World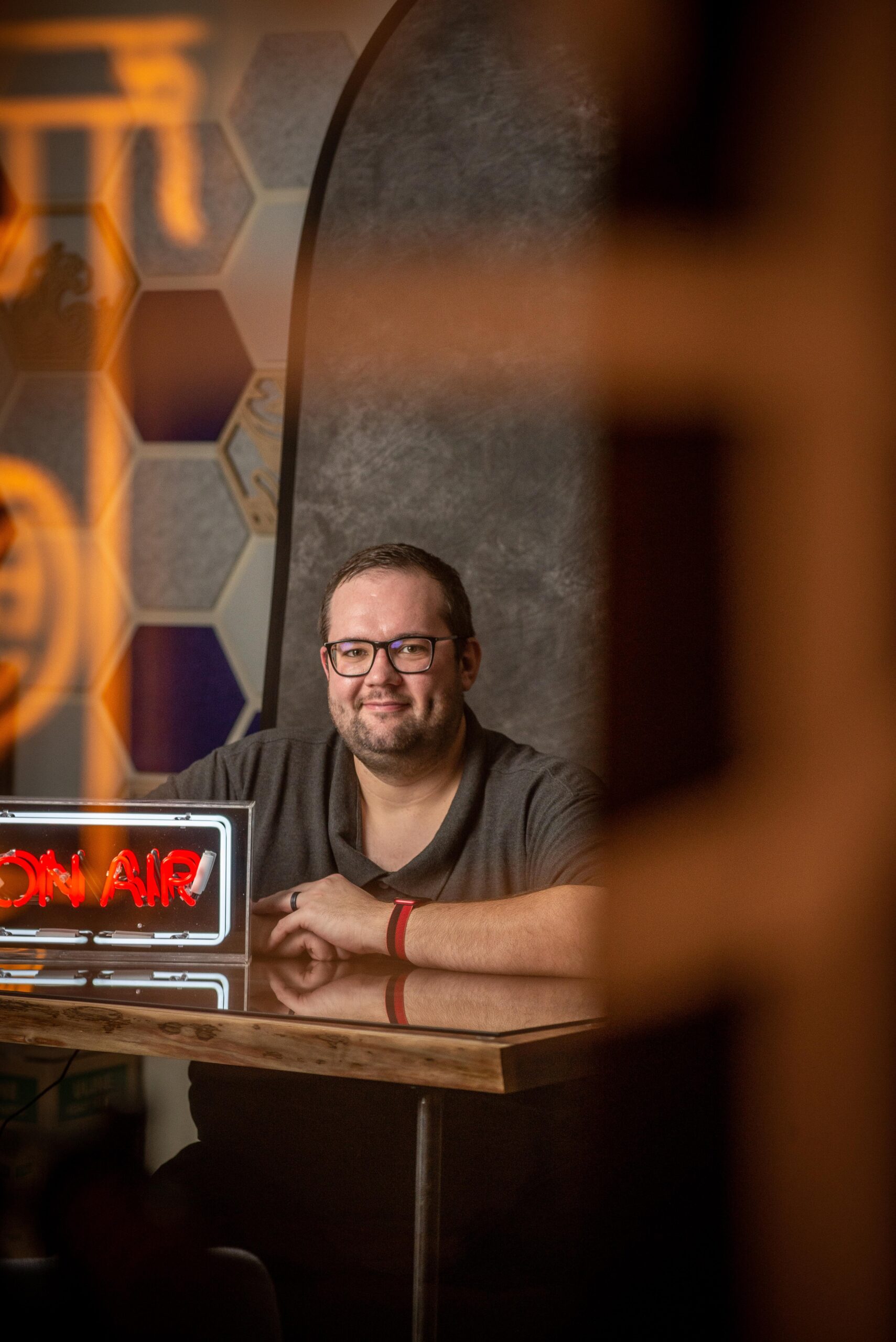 Gone are the days when people turned to their elders or read novels to indulge themselves in fictional stories. The current era is all about technology and advancements. There is nothing that technology has not transformed since its inception and still continues to do so. One among the many things is the introduction of podcasts, a medium for distributing audio content. Although still obscure, a podcast is a brilliant way to reach people with just voices and penetrate their thoughts.
In a world where everything seems robotic and unrealistic, podcasts give people a humanly touch. Listening to the voice of a person makes people feel like they are listening to a partner. While there are many podcasters worldwide who are building the market and creating the trend, Shane L. Waters' voice works like a charm. Owner of Arc Light Media, located in Wabash, Indiana, Waters has proven to be one of the best podcasters of all time. He also stars in an Amazon Prime series called "Chasing Evil." Over the course of time, he has released three podcasts, namely; Foul Play, Hometown History, and It's Frightful. All three of them have garnered attention from audiences globally and have attracted millions of listeners worldwide.
Creativity With a Twist
Fictional stories begin with writers penning down their creative ideas to eventually create novels and short stories. This later evolved to animations and films, which gave fictional an interesting twist. Today, while all these methods still exist, podcasts have made their way into the media world. Even though the majority is still unaware of this kind of media, it is rapidly growing among the urbanites. This is because city-goers are usually short on time and prefer consuming media that requires fewer efforts. Making the most of the opportunity, Waters came up with the idea of releasing three non-fictional podcasts under his label.
Born on June 20th, 1989, and brought up in Muncie in Indiana, Shane grew up with a curious mind. He completed his high school at Wapahani High School in Selma and then moved to Indianapolis for better opportunities. To fuel his curious mind that questioned everything that did not make sense to him, Shane pursued Forensic Psychology from Indiana University Purdue University Indianapolis in 2008. He became an investigative crime journalist and built a career where he could be close to his subject. Under his company Arc Light Media, Shane and his team; Wendy Cee, Gemma Hoskins, Nick De Neff, and Brent A. Allred create mind-boggling yet creative stories that are podcasted on various platforms.
Foul Play
Hosted by Shane L Waters, Wendy Cee, and Gemma Hoskins. Written by all three of them, this podcast will keep the listeners on their toes. Created in a series of episodes, the Foul Play presents an unsolved case in each episode through a scripted narration series. Although the majority of the part is scripted, there are a few areas that incorporate real interviews recorded during the investigation, which gives it a real touch. At the completion of the series, all findings are provided to the relevant detective agency responsible for the case.
As of now, there are six seasons in Foul Play, namely; Redhead Murders, Sister Cathy, The Maps, The Maxwells, Lonely Hearts, and Throwaways.
Hometown History
Hosted by Shane and written by  Nicholas De Neff, the podcast is all about sharing the history of little undiscovered hometowns across the globe. This podcast is comparatively different from the others as it is historic and informative in nature. Given that, Shane Waters adds his twist by specifically chooses to talk about mysterious hometowns making it relevant to the theme of other podcasts.
It's Frightful
As the name suggests, this podcast is all about horror stories. It is narrated by Samii and Shane L Waters; the podcasts shares spine-chilling stories that are real experiences as well as fictional stories. The podcasts are about the paranormal, creepy encounters, stalkers, sleep paralysis, and a lot more. Currently, it has ten podcasts that are available to listen to either on the website or other audio platforms.
With three amazing podcasts under his label, Shane L. Waters is making strides in the media industry with his podcasts. Although he started in 2014, he possesses the potential to take over with his podcasts real soon and establish himself as a popular podcaster.