Rave Etiquette: The Do's and Don'ts of Festival Fashion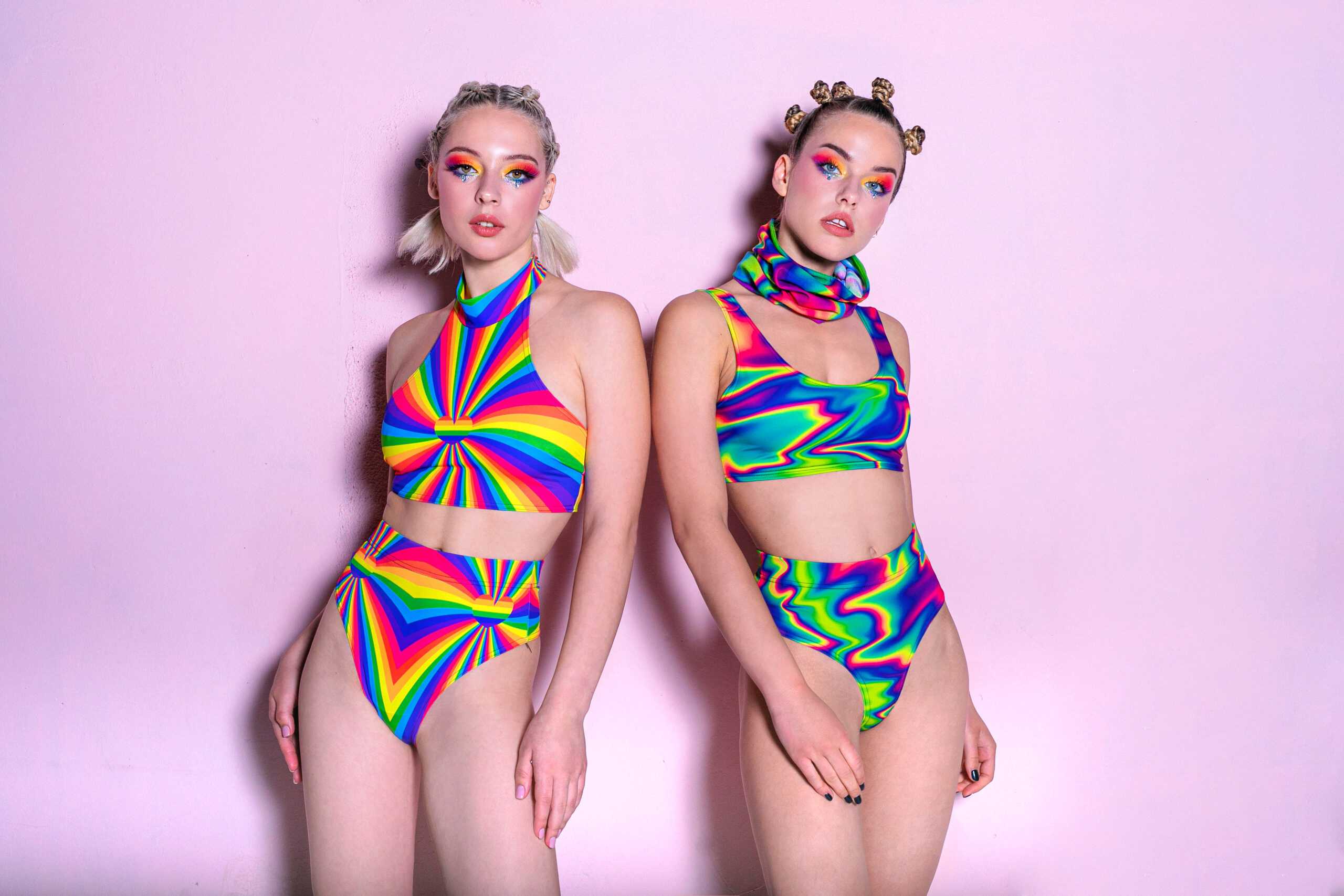 If you're a first-time raver, you probably have a lot of questions about the rave culture, the party etiquette, and the fashion trends that will make you join the crowd of party-starters.
Today, we are here to present you with a thorough guide for the perfect rave night – because even parties have rules, and even ravers have their little list of dos and don'ts.
From respectful behavior to rave womens' clothing – below, you will learn all you need to know about the rave etiquette of your next event.
Rave Culture is All About Freedom of Expression
Dancing with friends, enjoying the moment, and singing along to your favorite song are just part of what rave really is. The rest is even better – a world of free-minded, free-spirited, and friendly people of all ages who are peacefully lost in the sound.
Beyond the dance floor, raving is nothing but love, peace, respect, and maybe a little bit of cheeky weirdness. So – above all, you shall prepare to have the time of your life, sharing the vibes along with a crowd of fellow life-lovers or a special someone.
How to Dress for a Rave Festival?
Rave fashion is absolutely nothing like everyday fashion, so prepare to challenge your own boundaries. There is hardly a way to go wrong when it comes to your outfit – anyway, some trends are an all-time classic, and they usually share a set of characteristics. This being said, here is what to prepare for:
#1 Go Bold with the Colors
The spirit of rave is the spirit of bending space and time to your own perceptions – bold, vivid, glossy and giving room for interpretation. The hottest rave outfits out there are – logically – bright, UV reactive, sleek, and super memorable. There is not a second someone like you – so get ready to express yourself!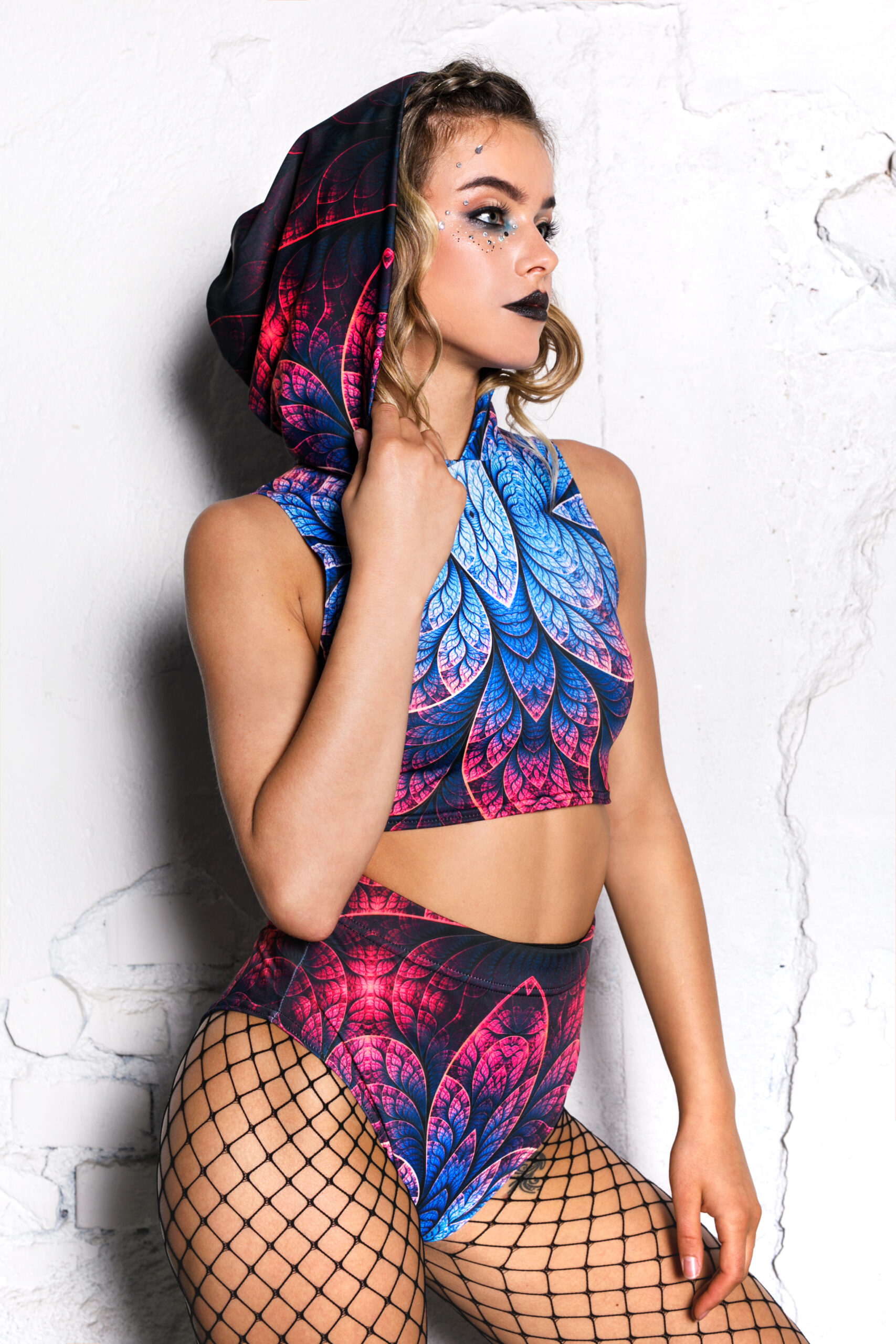 #2 Don't Be Afraid to Go Bodycon
A top-line rave outfit can look weird to first-time ravers who still haven't experienced the world beyond the ordinary. They are often cut out, form-fitting, and bodycon all the way around – a boldness that seems weird in everyday life but feels absolutely liberating in the raves. You can watch a video or two, just to make sure we are not joking here.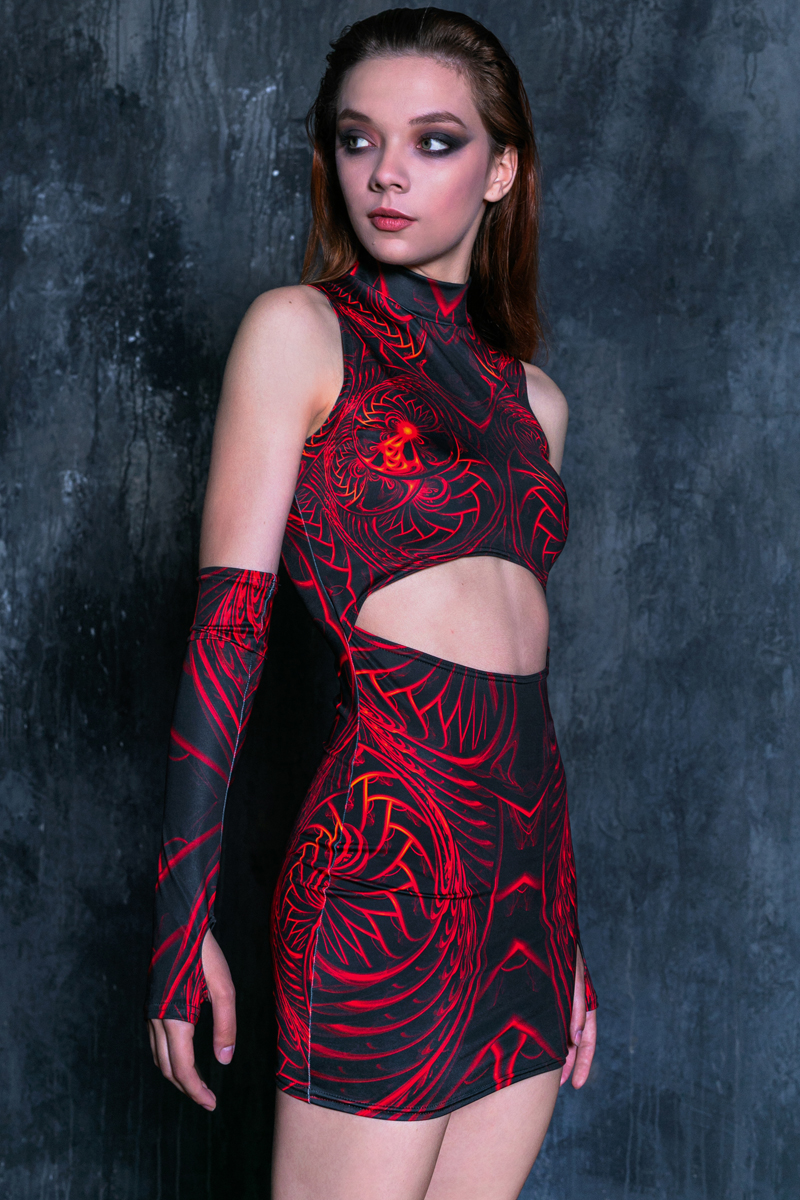 #3 Ensure Total Freedom of Movement
Style matters, but comfort is always a must during festival nights. Remember – you'll be dancing, enjoying the music, having a blast with friends, and actively interacting with people for hours in a row. To make the experience snug and comfy enough, you can count on garments made of lightweight, stretchy, and pliable materials such as spandex or lycra.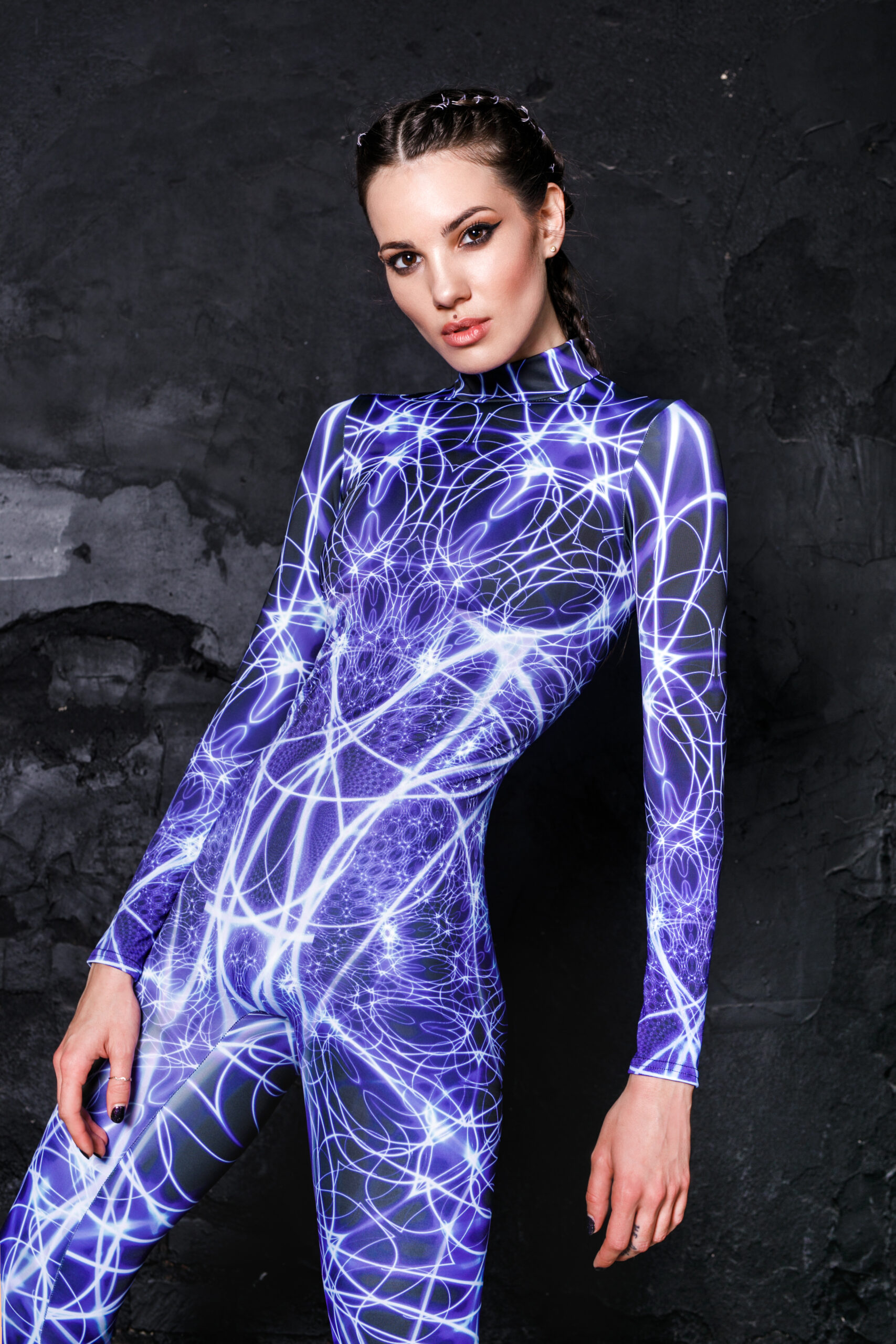 #4 Tailor your Outfit to the Music Event
A massive EDM festival, an alternative beat concert, or a horror Halloween party? Of course, all of them gather fans of different motifs, styles, and subcultures. Make sure you do your homework and do your little prior research about the event you're visiting. During a rave night, the fun on and off-stage follows the same track.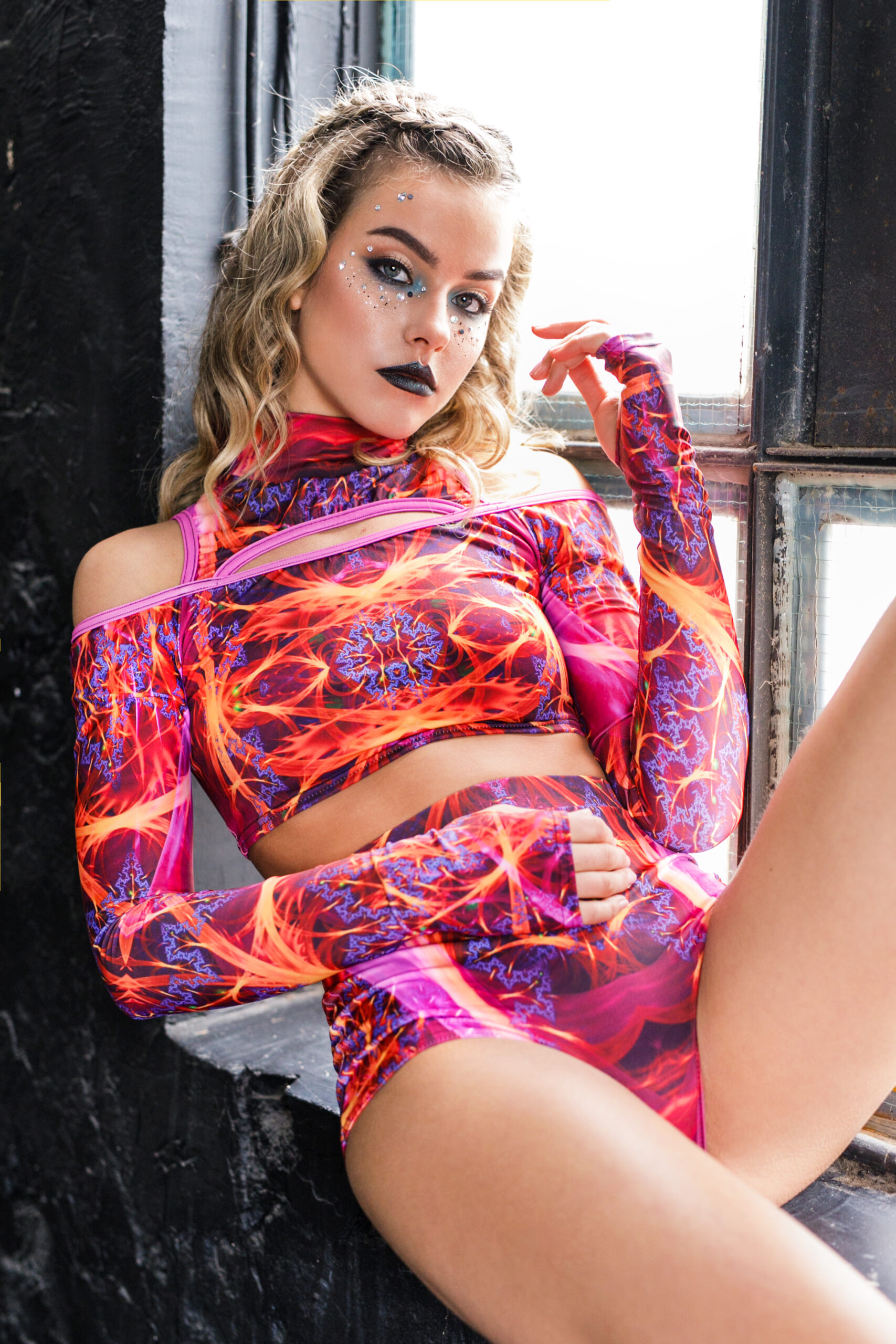 #5 Accessorize & Mind the Makeup
Once your outfit concept is clear, make sure you buy the proper accessories to round out your shoes and clothes to full epicness. A costume is never complete without the bandana, the flash light stick, and the glitter makeup, you know? Add a comfy backpack and a safe phone holder – then nothing else can make you feel unprepared. Also, there are plenty of video guides you can follow to prepare your fabulous makeup, so do it!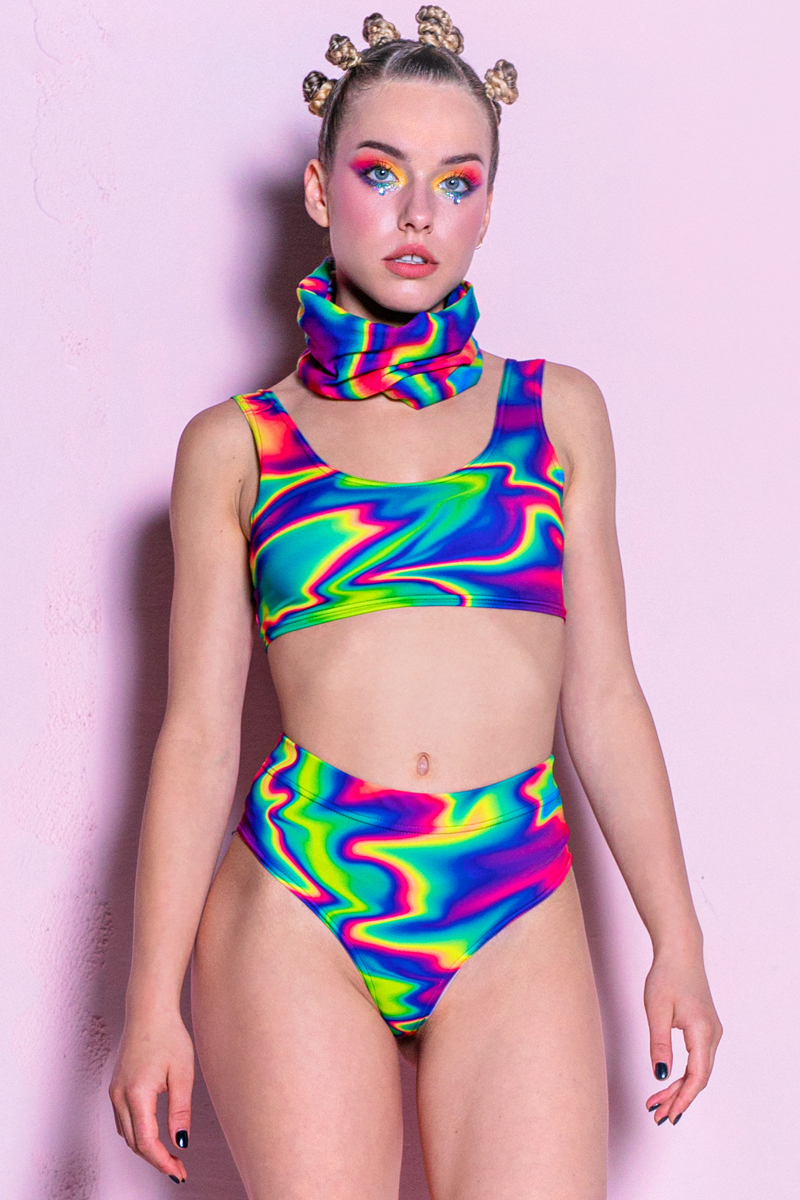 What to Avoid when Preparing for a Rave?
Now that you have the whole pack for raves, there are still a bunch of details you should consider. Or – now that you have the dos let's go discuss the don'ts.
#1 Mind your Luggage
Be it rave or any other type of crowd gathering – security comes first, and safe fun follows. There are certain things you are not allowed to bring to a dance party. For example – drugs, a glass bottle, knives and guns, fireworks, or any other dangerous devices and substances. Your luggage pack will be thoroughly scanned before you're let in, so make sure you follow the rules of the event organizers in order to avoid an uncomfortable first-person experience.
#2 Don't Take Pictures or Videos Without Consent
Making memories can seem like an innocent thing to do, but ensure no one feels offended or uncomfortable about it. Some live events can ban video streaming and phone pictures. Some of the people around you might not want their photo on the internet. Some parties are better experienced with your hands free. Consider the idea that not all people are like-minded and grasp the idea that what's normal for you might be bothering someone else around you.
#3 Mind the Venue & Its Requirements
Face mask requirements, green passes, ticket forms, live videos, or even bag storage – the world of live music parties has recently changed, and you shall mind the rules if you want to participate. You and your group of party people shall first get very well aware of the terms of visiting the parties and then go straight to the point – experiencing them to the fullest.
#4 Respect the Community
Loud music doesn't mean harsh pushing around; a cutout dress doesn't mean consent to be touched; a drink in one hand doesn't mean eagerness to make a new friend. Totally sober or elegantly drunk – you are expected to behave and respect every person with whom you share a flash-lighted dance floor. The people around you are just like you – here for the fun and not in for the trouble.
#5 Have the Safe Kind of Fun
In case you've been wondering – you are not necessarily expected to get drunk or take drugs in order to make a splash on the front stage. Rave events have a bad reputation for mixing good music with harmful substances. Like everything else in your lifeline, this is a matter of choice. We advise you to make the right one first, and then go paint the town red.
What to Wear to a Rave Festival?
There is a world of opportunities for glorious printed outfits that you can choose from for the festivals and parties in your calendar. These may include, for example:
Full-body outfits of one piece – costumes, bodysuits, jumpsuits, or adult onesies.
A two-piece outfit with booty bottoms and foxy crop tops.
Hand-picked crop tops & printed leggings for raves.
Or just your favorite oversized tee, paired with denim shorts!
Last but not least – don't let someone else dictate your style and keep you from enjoying the music experience you're headed to. Raves are made for people brave enough to be their most authentic selves – so go tell a friend, gather your clique, and dance your trouble away!