Radio Brought Back to Life – Realmuzic.net to the Rescue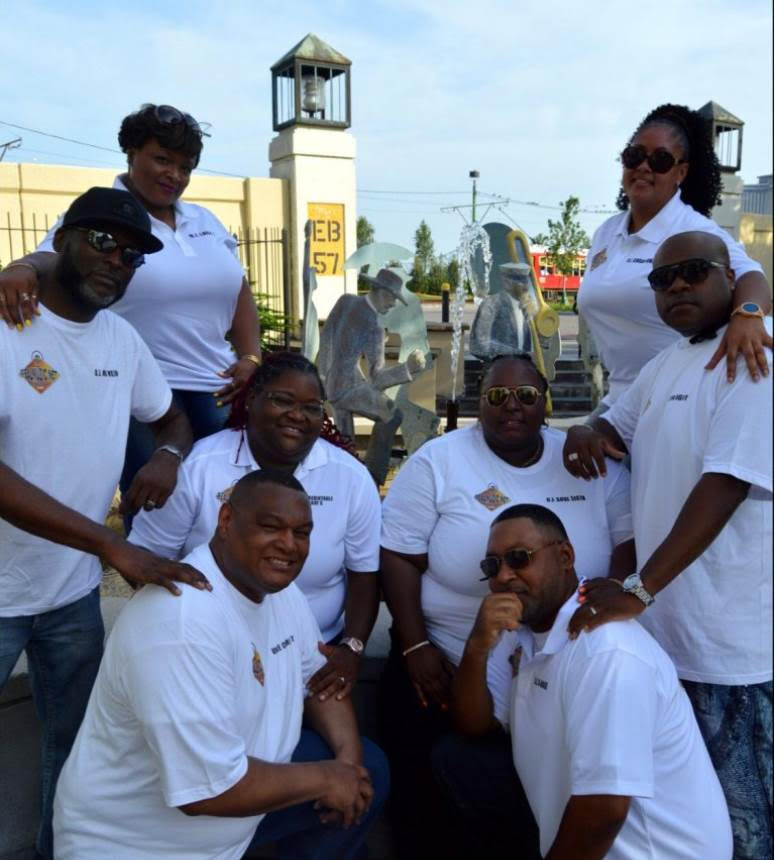 Thanks to the 'technology revolution,' every industry is transforming from manual to digital operations, and so is the music industry. Art like music has no boundaries or limits. Regardless of this 'digitization,' the charm of vintage and old-school music remains. There is always a spark in listening to the same old music on the 'old school' radio, something every individual has experienced once in their lifetimes. By launching Realmuzic.net, George Oliver Jr, also known as DJ G-Boogie, managed to keep that spark alive.
George launched Realmuzic.net on October 28, 2015. He promised himself never to let the charm of old-school music die. He is known for bringing the radio culture back to life. George has managed to achieve his goals in a productive period.
As a hardworking individual, DJ G-Boogie struggled while presenting the idea of reviving the world of radio. He mentioned that he aimed to keep the world of music alive, which was only possible by the revival of radio. DJ G-Boogie's decision, indeed, was not less than a challenge.
George made sure to stick to his decision and revamp the idea by maintaining a healthy balance between tradition and modernization. DJ G-Boogie believed in his decision and executed it with grace. Before the execution of his concept, radio was on the verge of losing its charm. People were already purchasing albums of singers or different musical bands. He realized that launching an online radio station would be a gamble.
The Struggle from a DJ to a CEO
As a CEO, George's priority was to bring back radio in America. His journey towards his goal led to the broadening of his perspective. He wanted to execute his idea to reach out worldwide. He gathered the courage to use his experience as a DJ and build something unique, something that would attract the 'modern' consumers towards radio again.
George spent two weeks finalizing his plan from brainstorming to the execution phase. He spent sleepless nights making his dream come true. Revisiting the historical times, radio did help people keep a record of everything that was happening back then. Every kind of update, including entertainment, politics, music, the business, was available over the radio. People preferred tuning onto their favorite channels to listen to their favorite music rather than purchasing private cassettes from shops.
According to George, many people still wish to listen to music on the radio. He believes there is a special kind of spark in tuning onto the radio and waiting for a favorite song to be played. Even today, radio has a huge fan base. When George executed and launched Realmuzic.net, it was noted by a few people in America. Unfortunately, not many people came out in George's support.
As good things take time and great things require effort, George gave his all to bring Realmuzic.net to life. His station started broadcasting Gospel, Southern Soul, and R&B music. Soon, everyone in America began to notice the online radio station.
George made sure his efforts would not go to waste. He established the online radio station by integrating state-of-the-art technology. Thanks to his out-of-the-box approach, people from all across the globe were able to tune in to radio stations of Realmuzic.net. This online radio service garnered support and admiration from existing radio lovers as well as caught the attention of the youngsters, the future of the world.
George managed to set an example in the world. He proved that art has no boundaries and music can never be categorized as old or new. His decision-making power has increased the motivation level for everyone who wishes to pursue their dreams.
Success is indeed achieved over some time. Not everything is a piece of cake. George acquired support from a handful of people. When people listened to his idea of reviving radio again, many did not want to trust his concept. He defines his struggle from a DJ to the CEO as a journey of unpredictable challenges. He did not want to lose hope in bringing back the vintage vibe of listening to the radio. He wanted to cherish his memories with friends to sit and listen to the radio together. He wanted the entire world to feel the same.
George proved that his idea wasn't odd. He believed in his instinct and encouraged everyone to go with whatever one's heart says and the mind thinks.
All of the USA experienced the feeling of reminiscing radio all over again. Today, Realmuzic.net is known to bring back 90's music to an online radio platform. George quoted, "The listeners love of all the genres of music that Realmuzic.net has from Southern Soul, Blues, R&B, Hip-Hop, Old School, Jazz, Neo-Soul, Jazz, Zydeco, & Gospel, the station always has and gains new listeners all over the US and the world, and especially because it has so many ways to listen to any time."
Realmuzic.net is the same as any FM Radio Station, where the only difference is that Realmuzic.net can be heard worldwide. Being an online radio station, Realmuzic.net has its very own website, iOS and Android apps. Not only this, it is on Alexa, Roku, and FirTV with its very own channel as well. It has affiliated streaming stations like CX Radio in Brazil, Tunein Radio, Radio.net, Simple Radio, and many more, so listeners can enjoy listening to the radio at their own convenience and comfort!