These Famous Musicians Took Their Talents to Broadway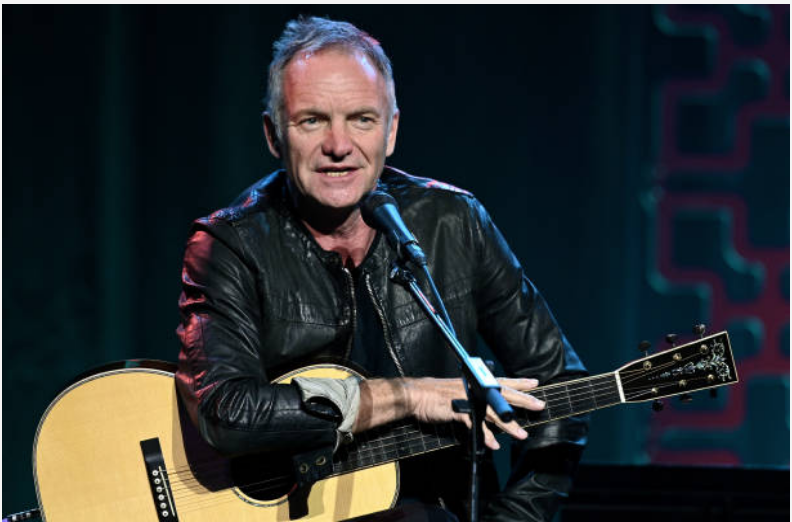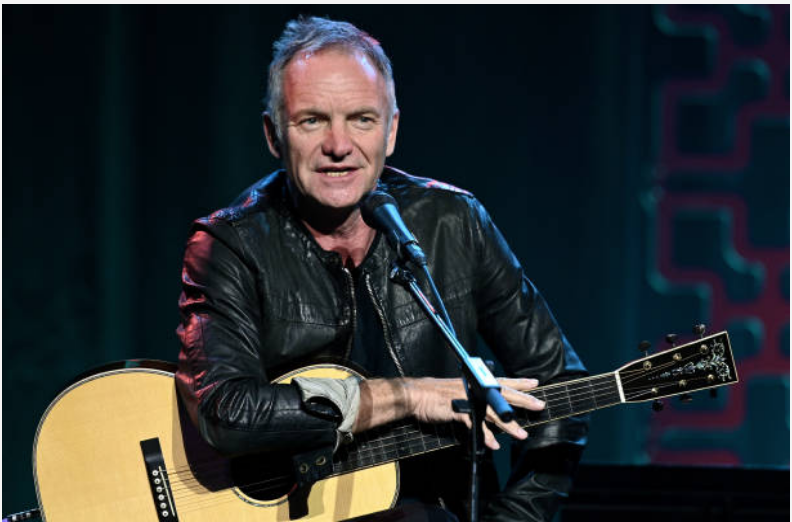 We've seen famous rock and pop stars make the leap from the stage to the screen plenty of times (with varying levels of success), but it's slightly less common to see them jump from concert venues to Broadway stages. When it does happen though, it can be quite noteworthy. Musicians ranging from Sting and Cher to Madonna and a Spice Girl have all tread the boards at least once. Let's take a look at some of the more memorable transitions.

Sting — The Last Ship
2/11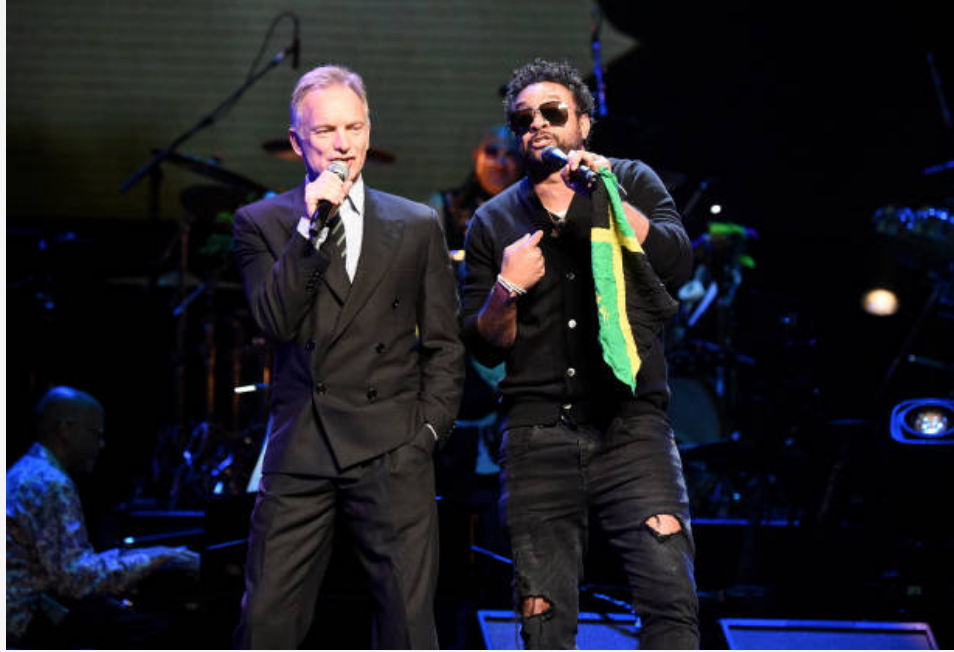 Sting (Gordon Sumner) wrote The Last Ship back in 2014 as a sort of semi-autobiographical account of his life growing up in a fishing town in northern England. More specifically, it's the account of what happens when a town's only source of livelihood starts slipping away. The Last Ship opened on Broadway in 2014 and closed shortly after for a number of reasons ranging from a sloppy script to a cast that didn't click with critics nor audiences. Sting himself joined the cast briefly, but that still wasn't enough. But in 2019 (with a new script by Lorne Campbell and plenty of revisions), The Last Ship re-debuted in both London's West End and Los Angeles to much better reviews and success, with Sting taking a leading role as Jackie White. While it's not all gloom and doom — there's plenty of romantic sentimental stuff going on and some rousing protest songs — reviews said it's the rare example that manages to combine Broadway-style show tunes with a serious theme and plot.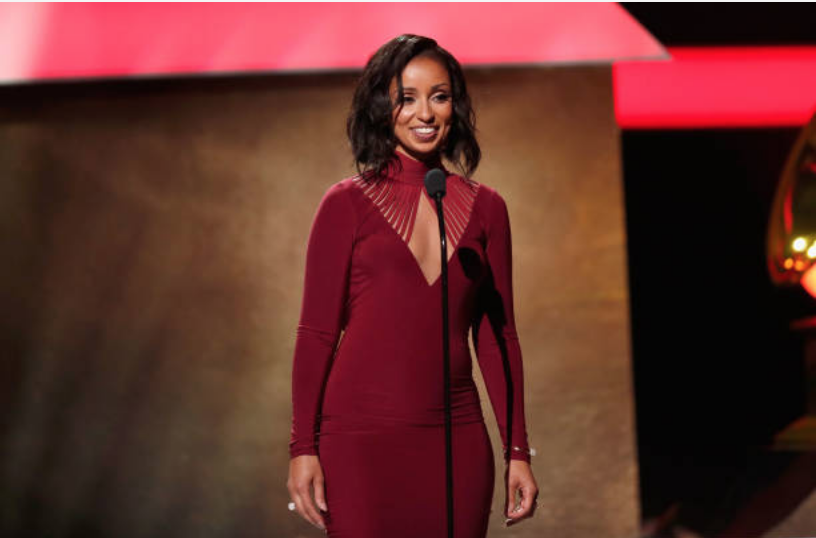 Mýa's relationship with Chicago is a bit complex — or at least her involvement in the stage version is. The Grammy-winning singer responsible for the likes of "Ghetto Superstar" and "Lady Marmalade" originally appeared in the 2003 film version of Chicago as Mona. Although it was a featured role focused on Mona's time in prison after murdering her philandering lover, it was still relatively small. In 2008, Mýa was set to join the stage cast of Chicago at the Ambassador Theatre on Broadway, this time as lead character Velma Kelly. The run was meant to last for just a month, but show producer Barry Weisler believed the singer would bring something unique to the role, saying "It's not often that one encounters a performer with the level of accomplishment that Mýa brings to the table. She has an incredible sense of drive, intensity and showmanship that I'm confident will make her portrayal of Velma Kelly unlike anything we've ever seen." Unfortunately, it never happened. Mýa broke her foot barely two weeks before her first performance date and had to bow out of the show.

P. Diddy — A Raisin In The Sun
4/11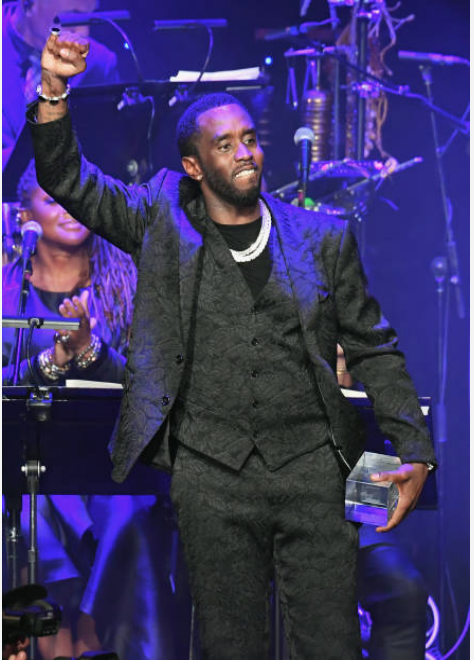 Back in 2003, P. Diddy (or Puff Daddy/Diddy/Puffy/whatever other names you want to use for Sean Combs) began his first run in Broadway's adaptation of Lorraine Hansberry's classic A Raisin in the Sun, kicking off what would end up as hundreds of shows that eventually made the play one of the highest-grossing non-musicals on Broadway. Diddy played lead character Walter Lee Younger in the timeless drama exploring universal themes like family, heritage, acceptance, and what it means to be on the outside. It wasn't an easy process for him either as the show's producer, David Binder, revealed that "Most big stars won't audition at all, but Sean was exactly the opposite. He had to jump through a lot of hoops. He auditioned for the director, the casting director and the agent for the [Hansberry] estate. Everybody was incredibly impressed by his professionalism and preparation." Diddy said that no matter how many times he walked on stage as Walter, he learned something new about the character and how his mind worked with every performance. It was a role Diddy felt very strongly about, so much so that he completely uprooted his life for the film adaptation a few years later to get a better understanding of what it meant to be Walter — which helped him deliver what he called his best performance yet.

Sara Bareilles — Waitress
5/11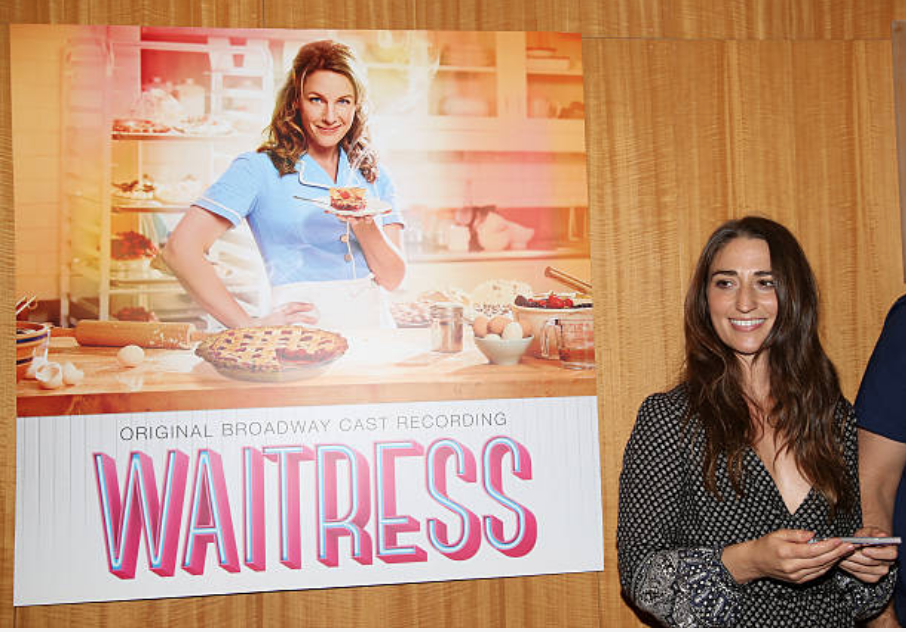 Grammy-winning singer and songwriter Sara Bareilles (of "Love Song" fame) was part of Broadway's first all-female creative team, writing the score for the stage adaptation of Waitress in 2015. Originally a film by Adrienne Shelley, Waitress tells the story of Jenna, a small town diner server struggling to survive in an abusive marriage. Though Bareilles technically stepped into every character's shoes when writing the score just so she could give them something that felt real, it wasn't until 2017 that she literally stepped into Jenna's shoes and starred in the show itself. That was the catalyst that pushed Waitress forward, making it one of just a handful of shows in recent years to turn a decent profit. Bareilles filled the role for three years, and each time it was announced she was returning for the role, box office ticket sales shot up exponentially.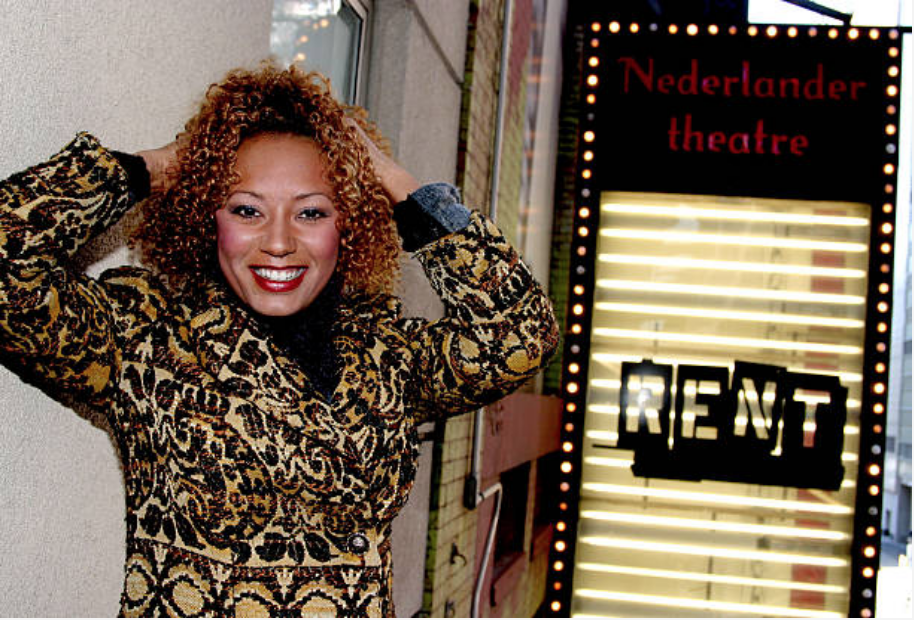 Mel B (Melanie Brown) might be most recognizable from her time in the U.K. band Spice Girls or from appearing on The X-Factor and America's Got Talent in more recent years. But in the time between those two chunks of her career, she debuted on Broadway in 2004 as Mimi in the hugely popular and successful musical Rent. The role as a tragic heroine in the musical's doomed bohemian community wasn't Brown's first on stage — that would be a spot in The Vagina Monologues in London's West End — but it was certainly the biggest. Brown also wasn't the first major pop star to appear in Rent, as it was close to a rotating cast of pop stars for a while. Joey Fatone and Frenchie Davis both starred in the show at one point, according to Playbill, with Davis returning a few times. Drew Lachey from 98 Degrees even played lead character Mark later that same year. Despite moving on to plenty of other ventures, Brown returned to the stage as Roxie in Chicago in 2017, leaving some fans with mixed views on her final show antics.

Madonna — Speed-the-Plow
7/11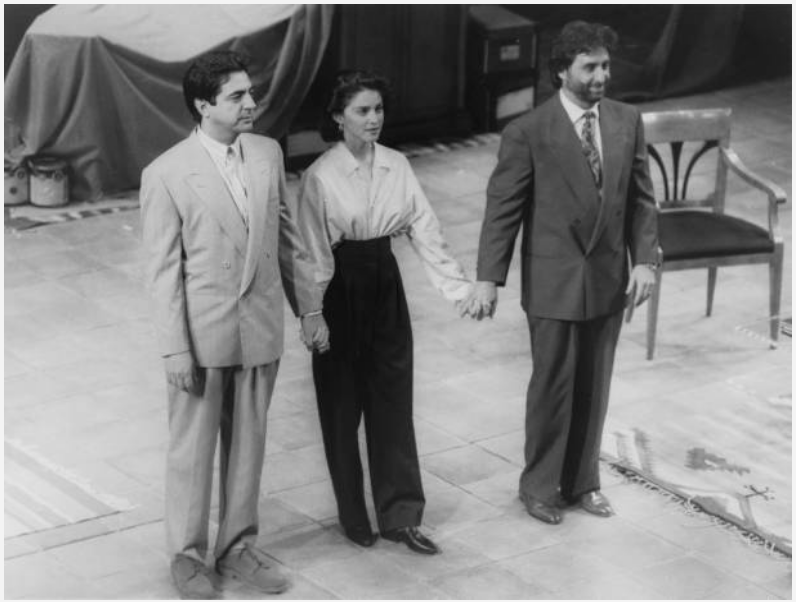 Madonna's basically been everywhere. From controversial music tours and chart-topping hits to movie cameos and starring in major films, there isn't much the icon hasn't done — and yes, she's even been on Broadway in the play Speed-the-Plow. Of course, whether or not that was actually a good thing is a matter of opinion. The play, written by David Mamet, explores Hollywood corruption and the stink of big business. It wasn't exactly an uncommon theme at the time, but Mamet did something different by bringing the general public into the equation and saying they were to blame for empowering Hollywood. All this unfolds with just three actors, two movie executives and Karen (Madonna), the secretary representing ignorance. Depending on who's talking, Madonna was either the best or worst thing about the play. The L.A. Times and others noted how wooden and lacking her performance was, while the New York Times said it was ideal for the character's comedy. Such is the life of an actor.

Cher — Come Back to the Five and Dime, Jimmy Dean, Jimmy Dean
8/11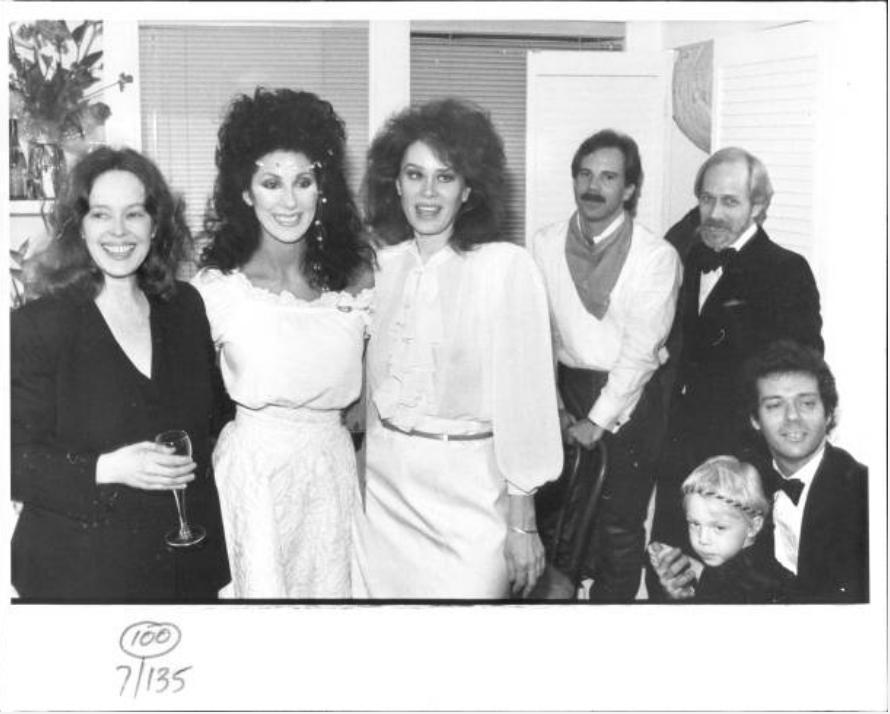 Like Madonna, Cher supplemented her music career with bouts of acting — and also like Madonna, that included a Broadway show in Come Back to the Five and Dime, Jimmy Dean, Jimmy Dean. Only with this one, opinions weren't exactly divided about the show (which was bad) and Cher (who was good). Jimmy Dean takes place in Texas and revolves around the lives of a Jimmy Dean fan club meeting at Woolworth's and remembering how an encounter with Dean changed their lives. Cher plays the town's sex icon, impressing critics like Roger Ebert for how she presented the character's lack of confidence and growing appreciation for her own sensuality. Unfortunately, that was basically the only thing that Ebert and the New York Times liked about Jimmy Dean, agreeing that both the stage and film versions were completely lacking in everything else. Apparently tired character tropes, a nonexistent plot and  some flat attempts at comedy just didn't cut it.

David Bowie — The Elephant Man
9/11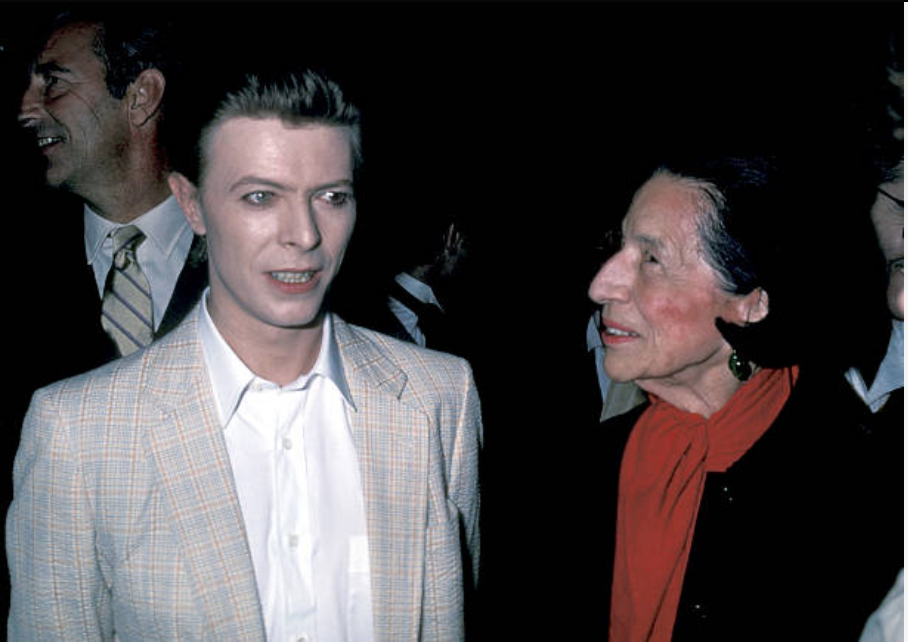 David Bowie was the second actor to portray Joseph (John) Merrick in Bernard Pomerance's The Elephant Man, and most theater aficionados viewed it as a sign of the medium's decay — until they actually saw him on stage. Shortly after the final run of Ziggy Stardust, Bowie was recording Scary Monsters when director Jack Hofsiss contacted Bowie and asked if he'd be interested in replacing current leading man Phillip Anglim. Bowie had seen the show previously and was interested initially because he felt an affinity to Merrick, so he agreed. As he learned more about Merrick and how society treated him, Bowie discovered some of Merrick's life unfolded in the same South London neighborhoods Bowie himself once lived in. Rolling Stone says this understanding and Bowie's own talent helped him give one of the most incredible portrayals of Merrick and instantly wiped away doubts about Bowie's suitability for the stage.

Courtney Love — Kansas City Choir Boy
10/11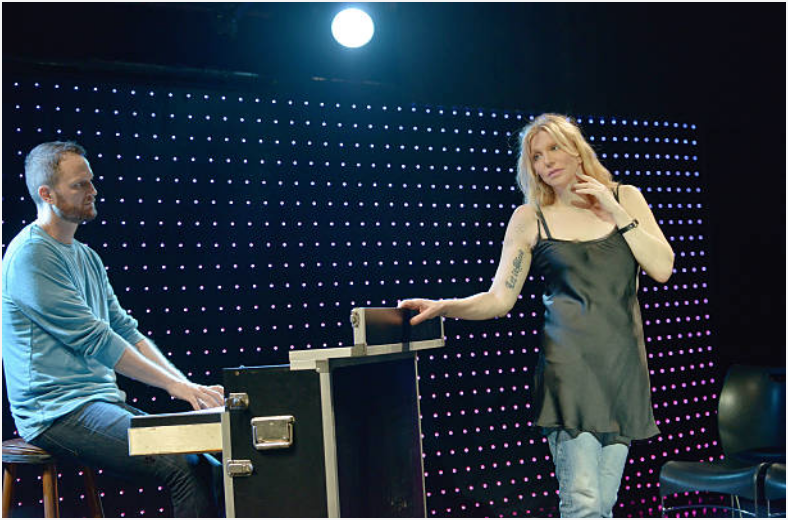 In 2015, Courtney Love was getting headline attention outside of the usual stories thanks to what critics considered a stellar performance in the modern opera Kansas City Choir Boy. The opera (which is considered "modern" because it's not in Italian) is about a musician and his intense love for a girl named Athena, but it's far from some sappy love story. When Athena leaves, the unnamed male protagonist gradually descends into cycles of hedonism and misery, unable to deal with losing his love. Critics adored Love's performance, with her "raspy" voice bringing a measure of realism to a show dangerously close to being too sentimental. It helps that there's a good deal of heavy realism in the show too, which impressed critics all the more for seeing Love abandon her usual punk rock persona to steal the show.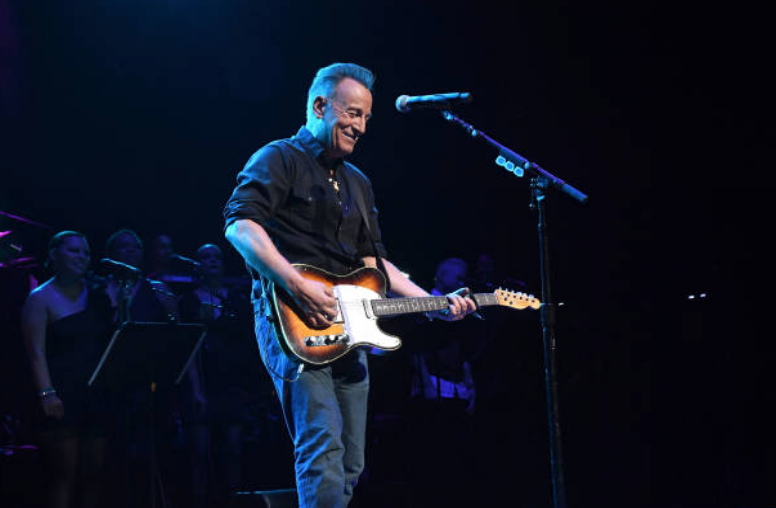 Bruce Springsteen on Broadway is exactly what it sounds like. It's Bruce Springsteen on a Broadway stage, singing and explaining his songs to an audience for two hours. It's part memoir, part performance, and all "intensely personal" Springsteen. Initially scheduled for an eight-week period, the show was renewed three times, and finally ended in December 2018 after a full year on Broadway— only to get picked up by Netflix and reproduced for a wider audience. Over the course of that year, Bruce Springsteen on Broadway grossed a whopping $113 million, while the Netflix version was praised for accurately displaying the personal feel of the stage show.