Revisiting Music's Most Memorable Couples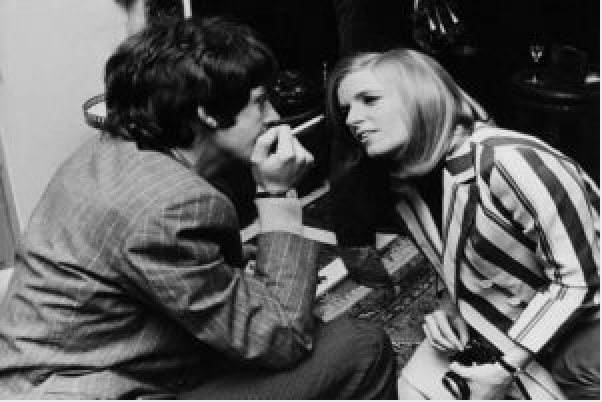 Looking back at pairings we'll never forget...
1/15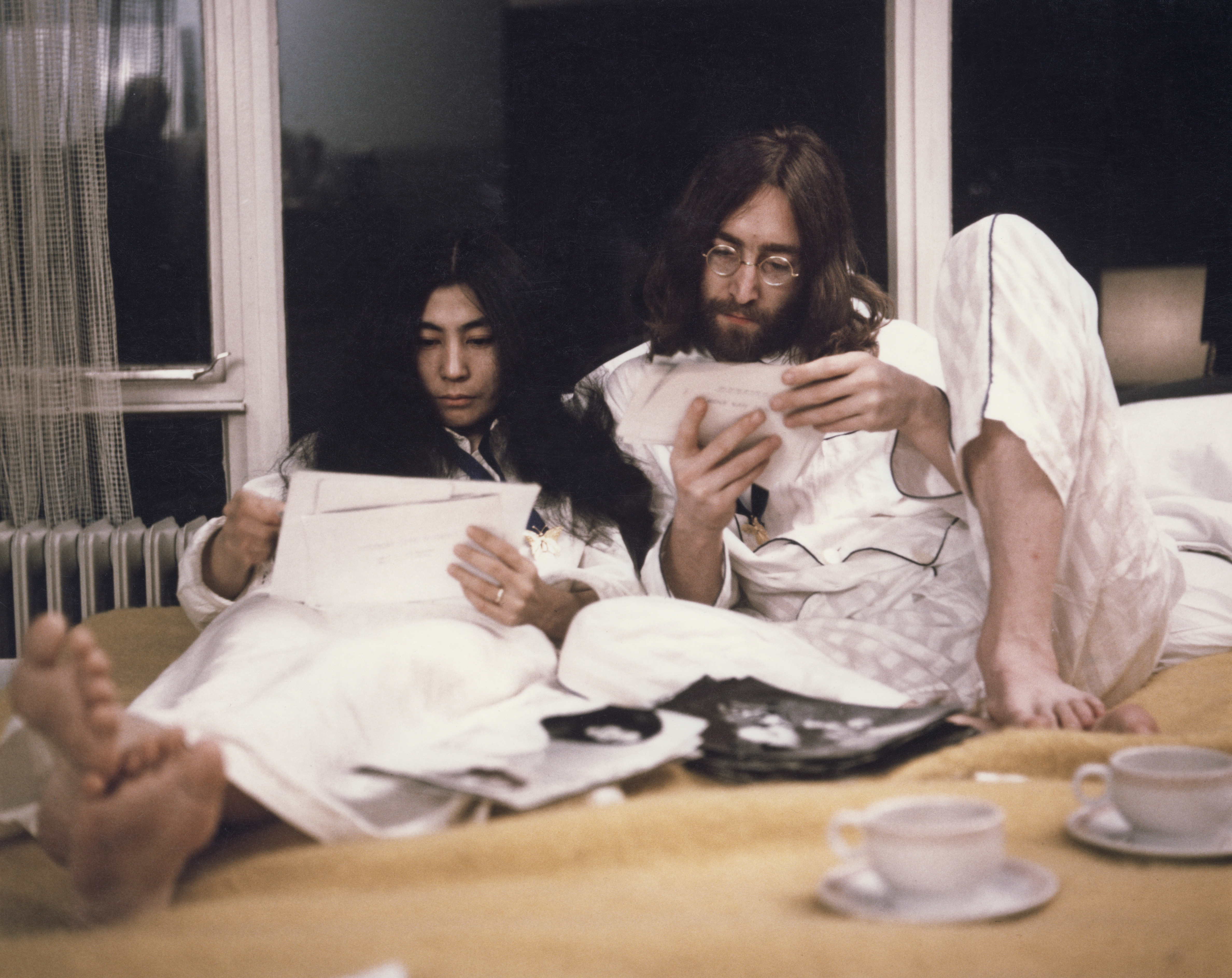 When thinking about celebrity romances, it's common to naturally jump to Hollywood and its tangled affairs of the heart. But the music world has played host to some of pop culture's most intense and influential romances over the years as well. Some were cute, some were controversial, and some were just downright exploitative. Whatever the case, we've rounded up music's most memorable couples and their stories.
Kurt Cobain x Courtney Love
2/15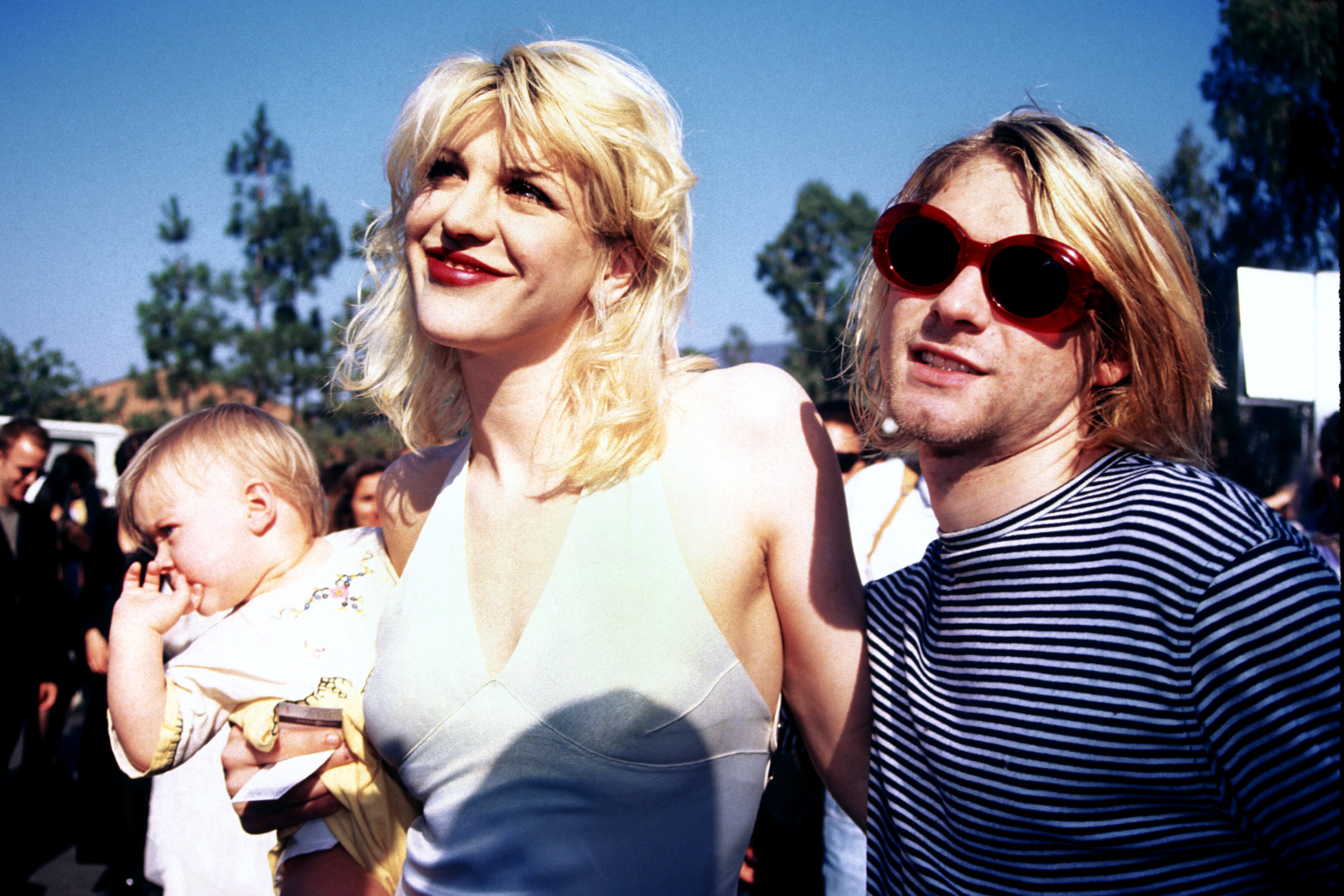 Laurie Anderson x Lou Reed
3/15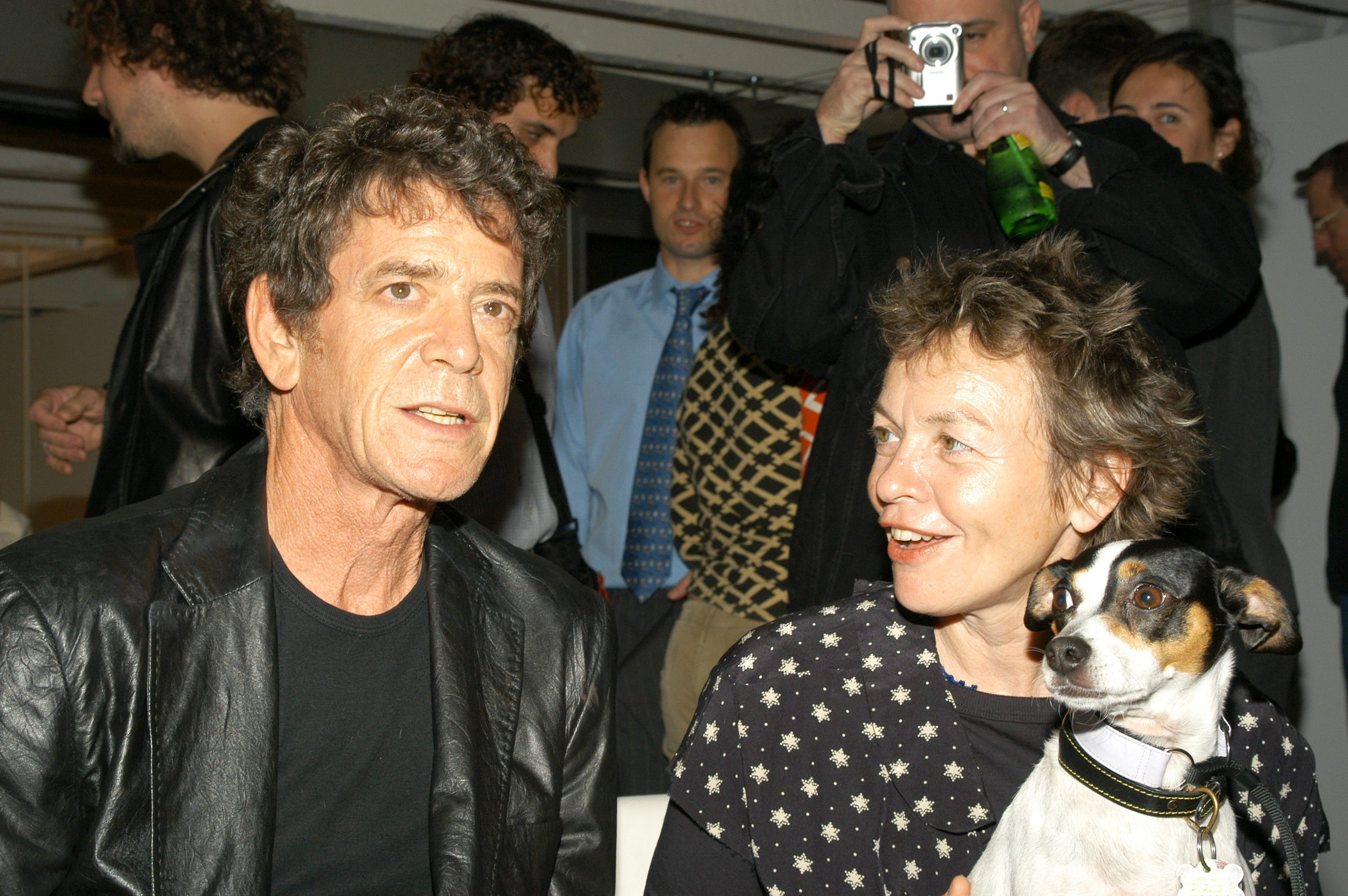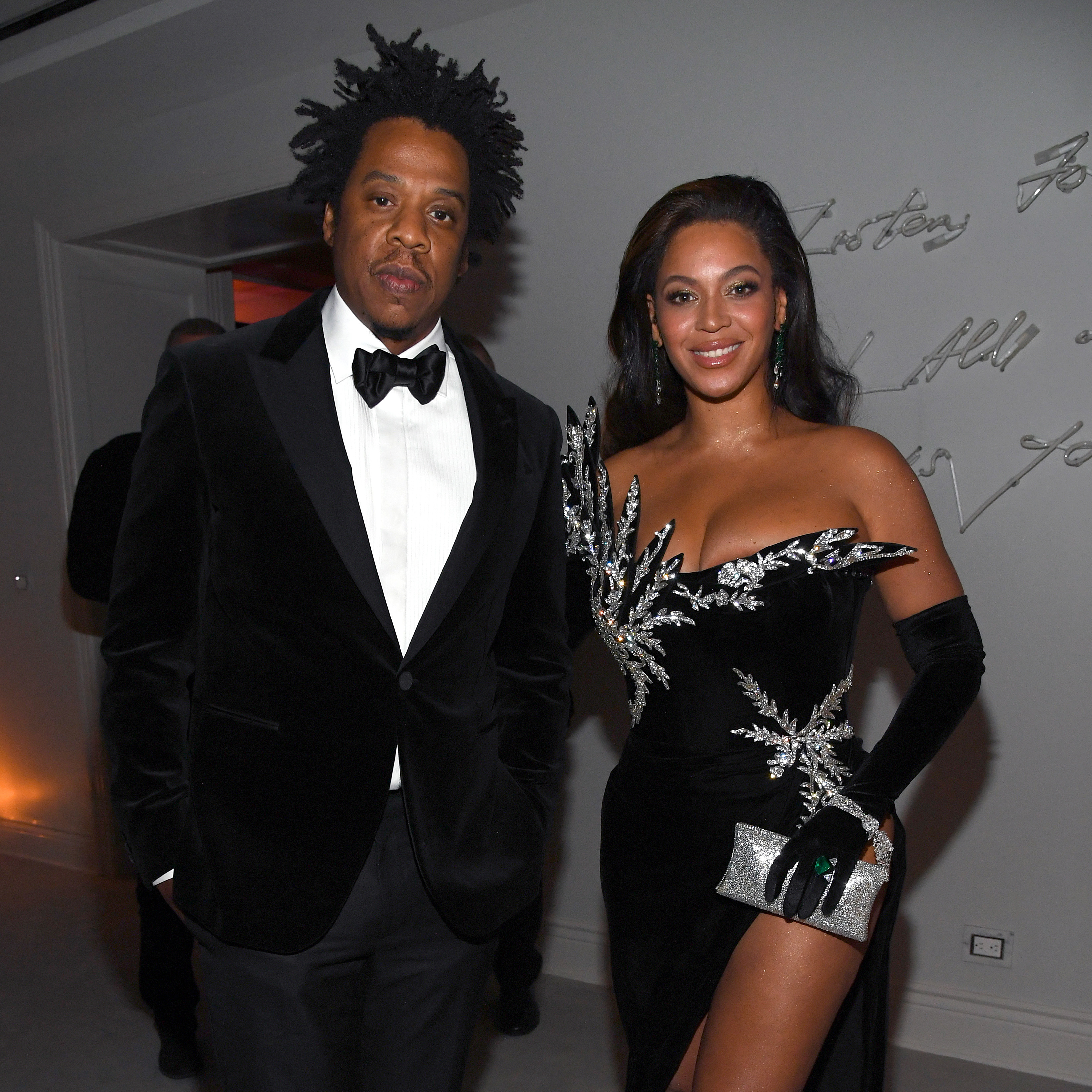 Beyonce and Jay-Z have been a staple in music for almost two decades now. According to Beyonce, the two first met sometime in the early 2000s when she was 18 and still with Destiny's Child. Thus began one of the longest guessing games for fans, as the two never opened up about whether they were dating or not (or whether they planned on dating or not) for almost four years. They'd be seen together, playfully reference each other in song lyrics, and then finally started appearing in public together.
Despite remaining very private, the couple's marital troubles leaked out in Beyonce's 2016 album Lemonade, with Jay-Z confirming infidelity — and patching things up with Beyonce — in his own album 4:44 a year later.
Kim Gordon x Thurston Moore
5/15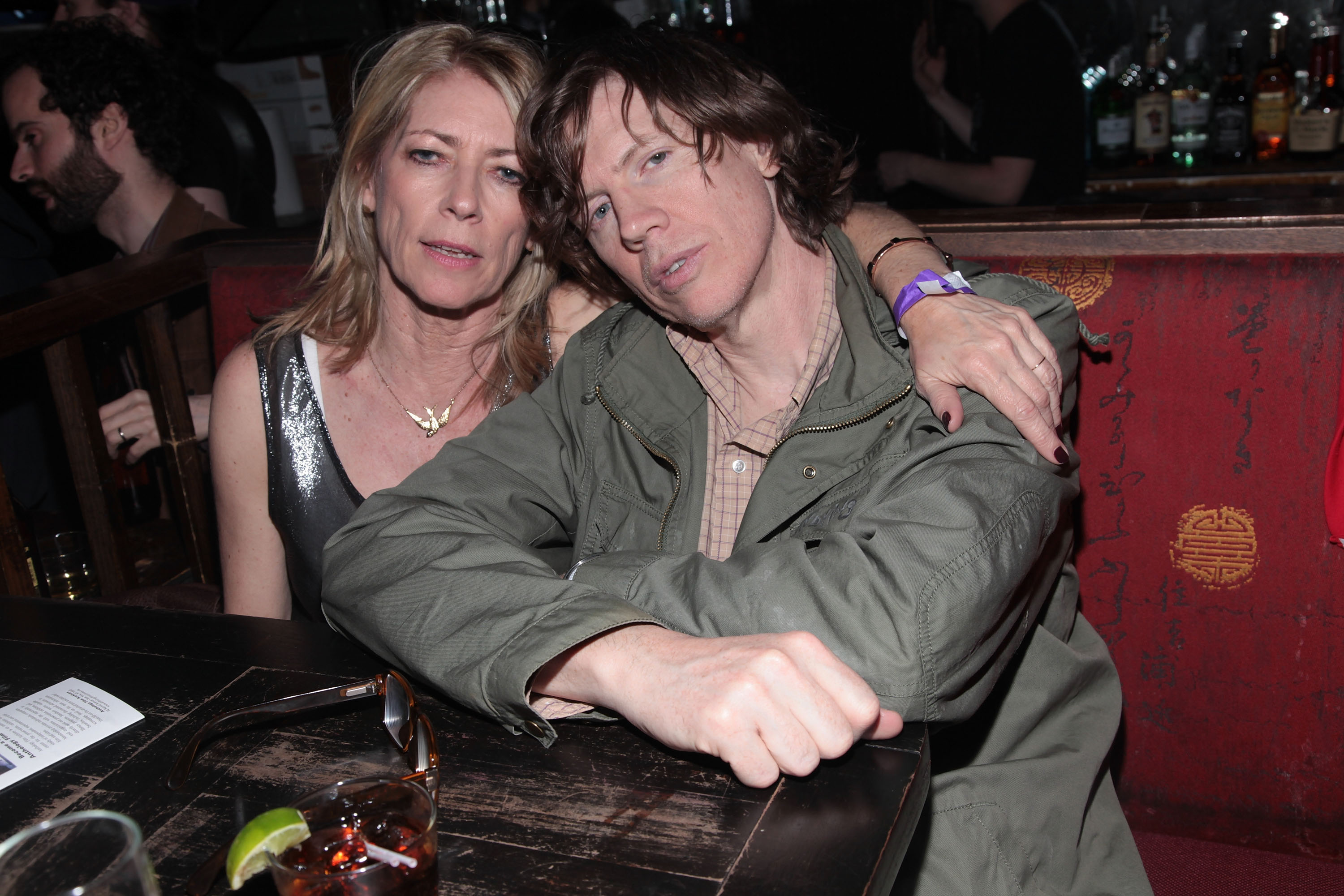 Sonic Youth was regarded as one of the premier alt-rock bands of the 1980s and '90s, mostly thanks to Kim Gordon's powerful lyrics and Thurston Moore's equally powerful presence. They strove to be
at least as good as
the likes of Alice Cooper and The Velvet Underground, and in doing so inspired the next generation of punks, including Nirvana. The two married in 1984, a few years after Sonic Youth's first album, and tackled all the usual themes of sex, capitalism, labor, and so on. Rebellion was the name of the game, and Moore and Thurston were the genre's biggest power couple — until it stopped in 2011. Moore had
an affair with his book publisher Eva Prinz
, a much younger woman, and the band split up. He claims he
never intended for Sonic Youth to split
and didn't understand why it happened. Gordon says there was no other choice after he hurt her and then never even realized
his affair was a significant problem that was worthy of an apology
.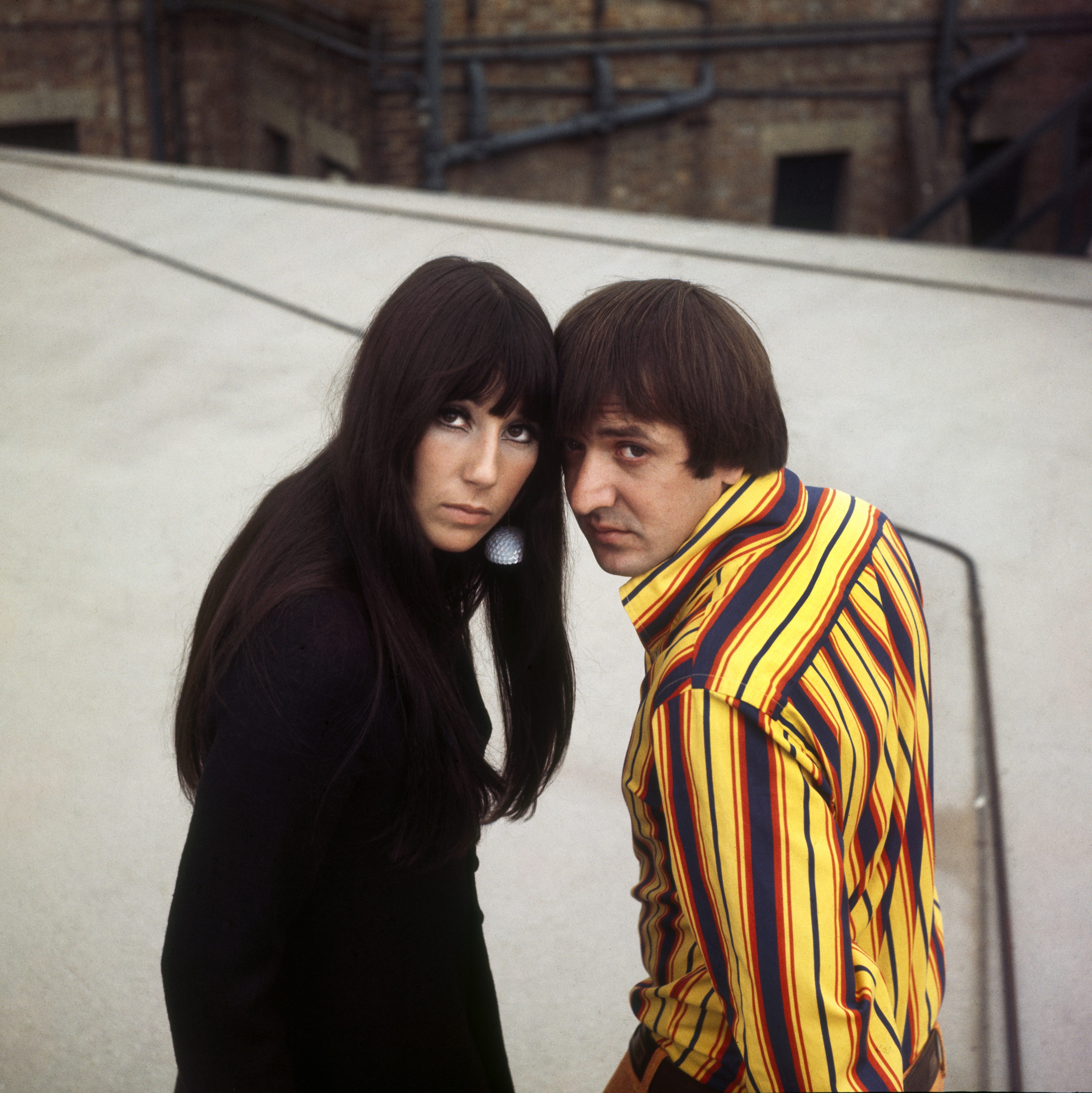 Speaking of power couples, we'd be remiss not to mention Sonny Bono and Cher on this list, as they're a couple who's influence spanned music and television — but it didn't start out that way. Cher later said that Bono didn't find her attractive, and they only got together on accident after Cher needed a place to live and moved into his apartment. She was madly in love with him, whereas he just loved women in general. The two started singing together (mostly because Cher was too nervous to perform alone) and became something of a sensation.
The jump to television came after Sonny made a bad investment choice and nearly bankrupted the family — an especially difficult situation because their only child had just been born. Eventually, Cher couldn't handle Sonny's many affairs anymore and wanted more control over her career. Unfortunately, that control was difficult to obtain even after their divorce thanks to Sonny writing up contracts that bound her performances to him. Despite all that, Cher later said she believes Sonny's spirit still visits her "in a friendly way."
Paul McCartney x Linda Eastman
7/15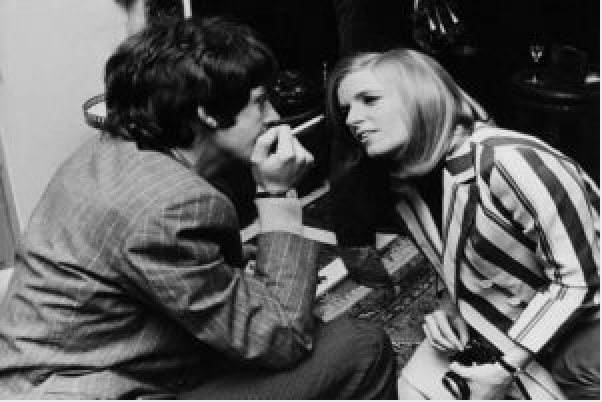 Paul McCartney was the last Beatle to get married, but his much-celebrated and glamorized marriage to Linda Eastman almost didn't happen. The two met by chance in 1967 at the Bag O' Nails pub in London. Eastman was on assignment, while McCartney was just enjoying a meal. He happened to strike up a conversation with her in passing, and the two went out one evening. Eastman bought him a rabbit after he mentioned he liked white rabbits (as pets, of course). That led to more dating and a wedding two years later — a wedding that almost didn't happen because the two had a huge argument the previous night. Much to the everlasting heartbreak of many Beatles fans, it went ahead. McCartney said it was a good thing too, and that the two were fortunate to stay married so long through a normal, healthy relationship full of ups and downs. Like Anderson and Reed, their relationship extended to every area of their lives outside of music, from activism to just getting lost in the countryside together. Of course, music was still important, and the two formed Wings in 1971. McCartney said he cried for an entire year after Eastman died of breast cancer in 1998.

John Mayer x Katy Perry
8/15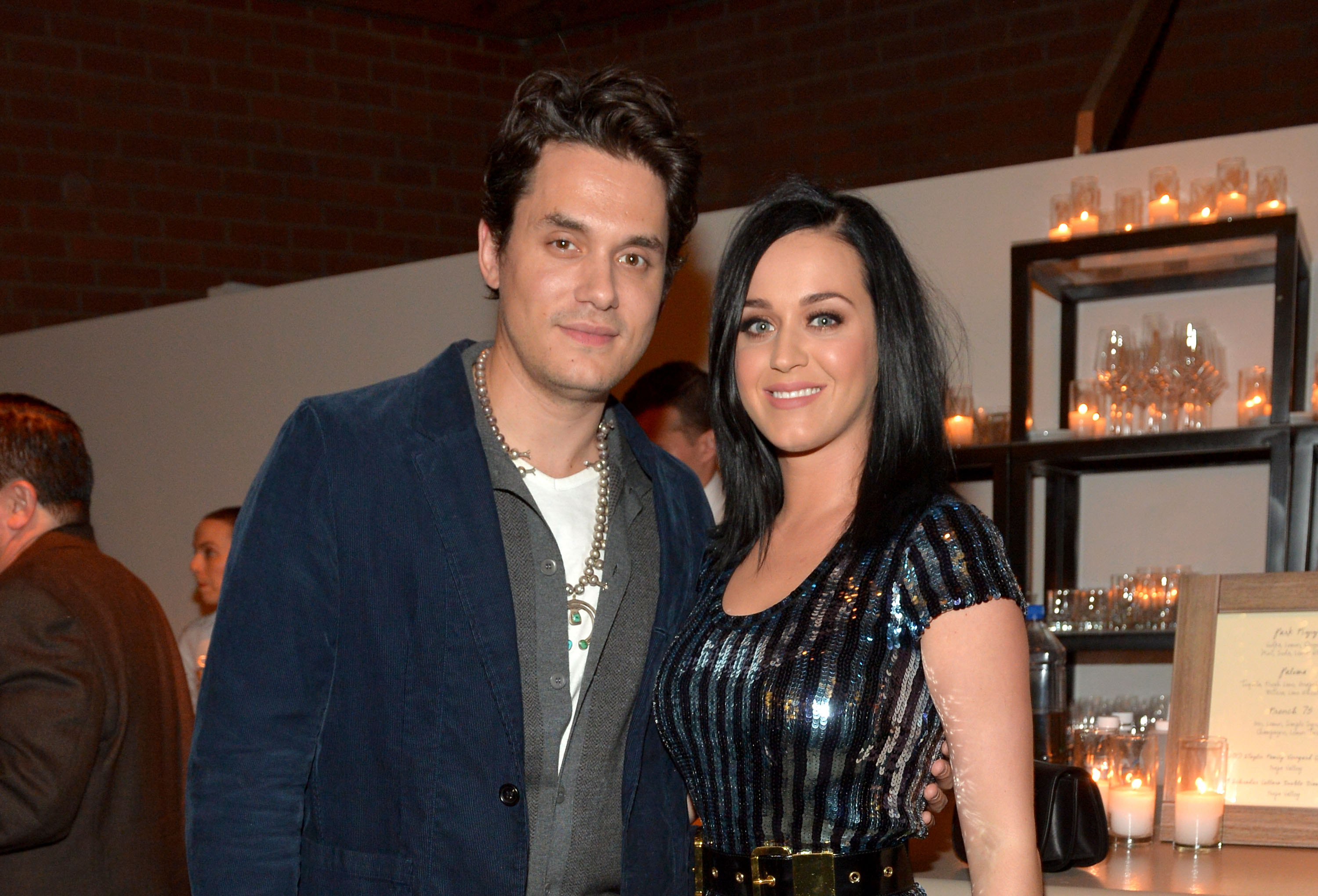 Katy Perry and John Mayer received a fair bit of attention when they were together for a very short time, thanks largely to constant splits and engagement rumors. But the conversation continued, possibly even intensified, after their split in 2015 when the two recorded songs that were very probably about each other: "Still Feel Like Your Man" and "Save As A Draft."
Whether they were pining or just going through a phase, the two were still very much ingrained in the public consciousness. Perry intensified the discussion during a four-day livestream in 2017. When James Corden asked her to rank her lovers' performances — not their musical ones — and she placed Mayer in the number one spot. When Perry announced she was pregnant with Orlando Bloom's child earlier this year, reporters immediately asked Mayer for comment (even if he didn't really have one). There's no real solid reason for why the two should command so much attention compared to some others on the list, but maybe it was Perry's popularity or Mayer's incredibly bizarre Playboy interview.
John Lennon x Yoko Ono
9/15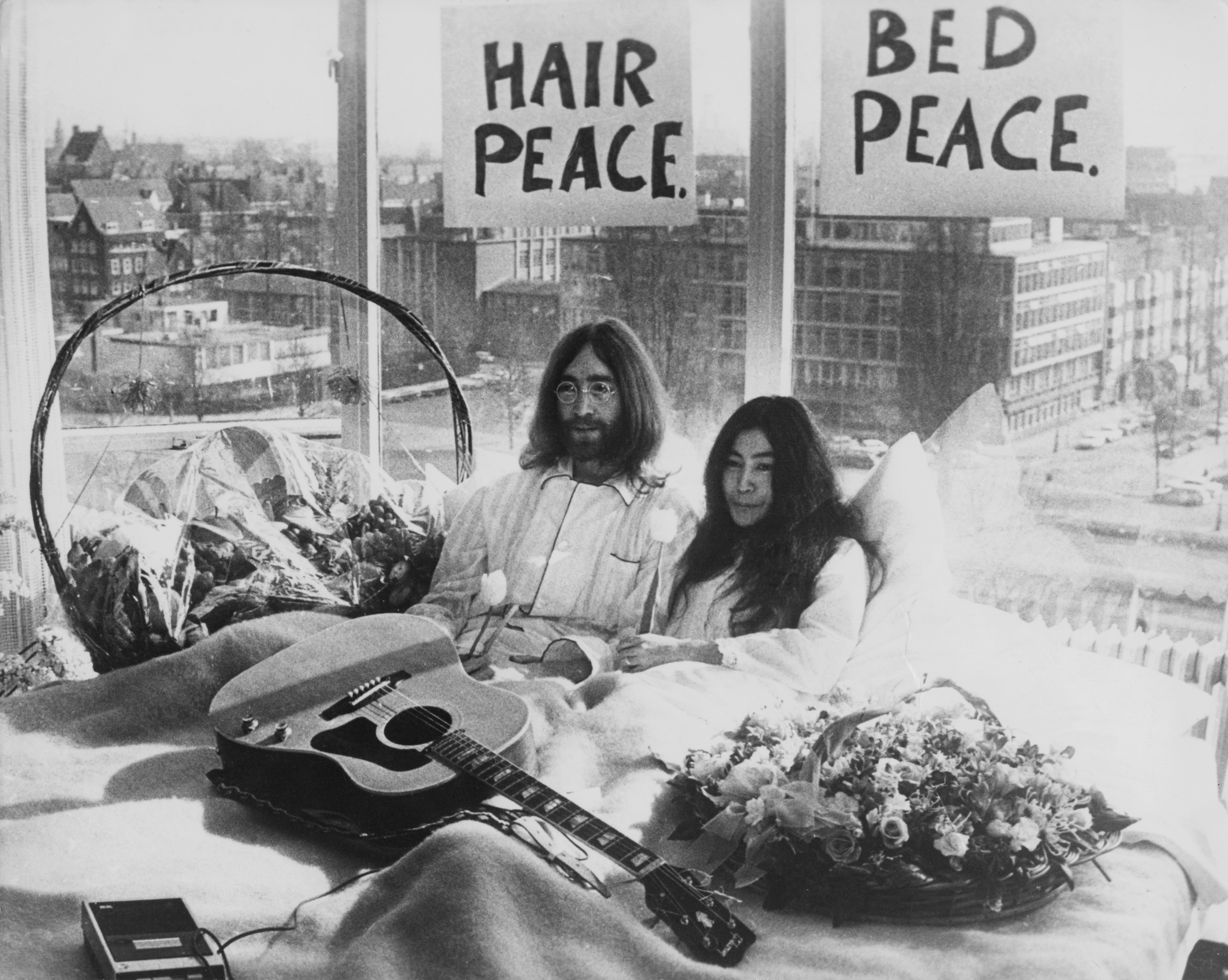 No list of memorable music couples would be complete without John Lennon and Yoko Ono. The two met by chance in 1968 while Lennon's then-wife, Cynthia, was away. He attended an art gallery exhibition where Ono was setting up her work, and the two apparently felt… something. It wasn't quite a connection yet, but they were intrigued. Lennon invited her back to his house to experiment with tape recordings, which led to lovemaking, Cynthia finding the couple the next morning, and a daring album no one would sell. Part of the reason the album became infamous was that the cover featured the couple completely nude. It was just the start of an eclectic, sometimes bizarre, series of antics and recordings the two would make together until Lennon's assassination in 1980. Contrary to popular opinion at the time, Ono apparently wasn't responsible for The Beatles' dissolution. That, Rolling Stone says, was a long-running combination of each artist wanting to pursue their own projects and Lennon being perpetually dissatisfied with the work he produced with the band.

Gwen Stefani x Gavin Rossdale
10/15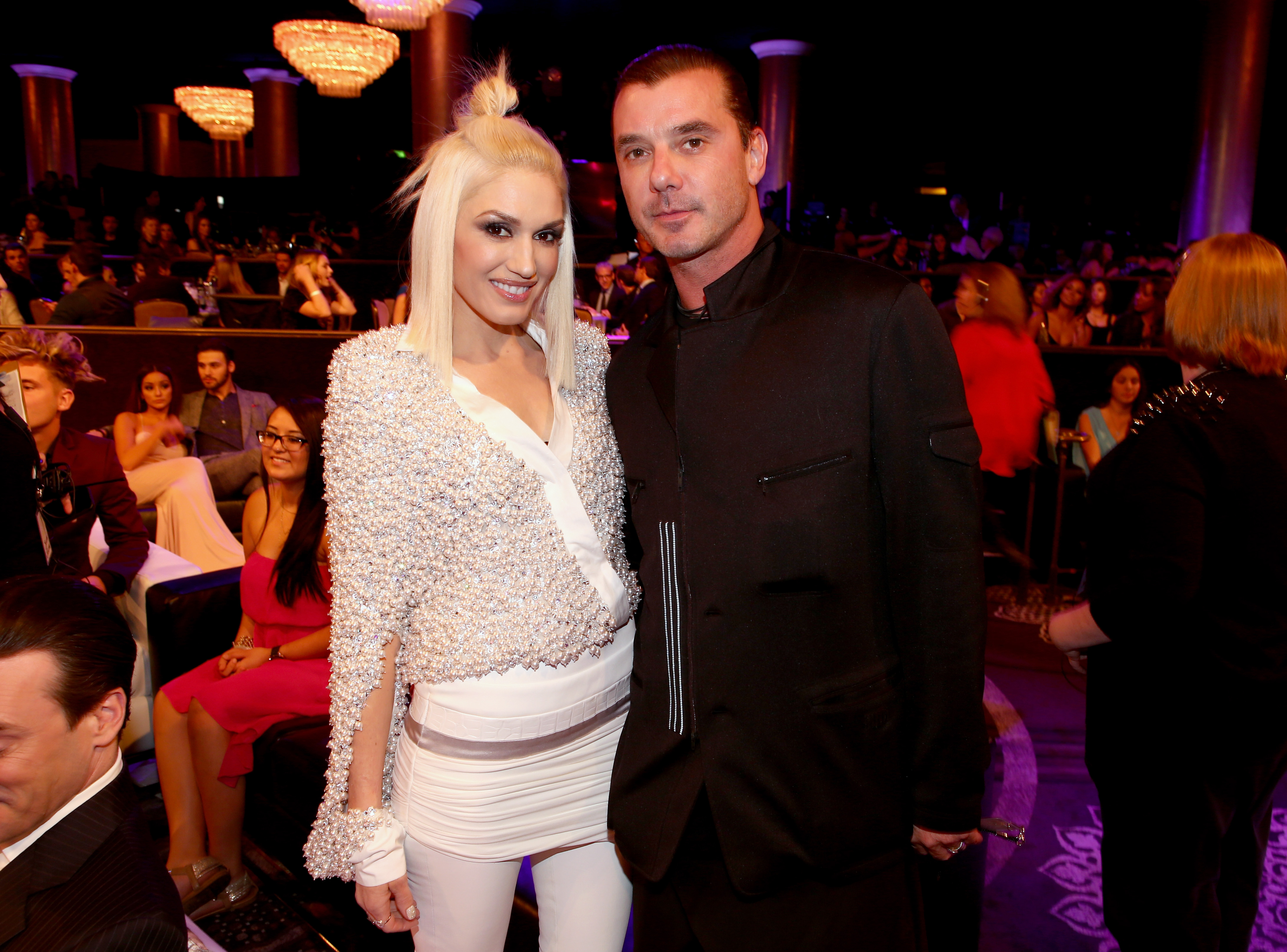 Gwen Stefani and Gavin Rossdale began their relationship in 1995, but despite her rock star image, Stefani told E! she was still fairly new to relationships. Her first romance was No Doubt bassist Tony Kanal — whom Stefani said she was "obsessed" with — and when that relationship didn't go anywhere, Stefni admitted to feeling rejected and looking for something rebellious.
That something came when she met Rossdale. "I was in quite a rebellious place because I was feeling really rejected... Somehow he got my phone number, and that was that. He stalked me, I think," Stefani joked in that same interview. A seemingly happy, stable marriage belied apparently troubled waters, though. Rossdale was accused of infidelity with the family's nanny, and Stefani said she went through "torture" during the marriage's final years before she and Rossdale split in 2013.
Lindsey Buckingham x Stevie Nicks
11/15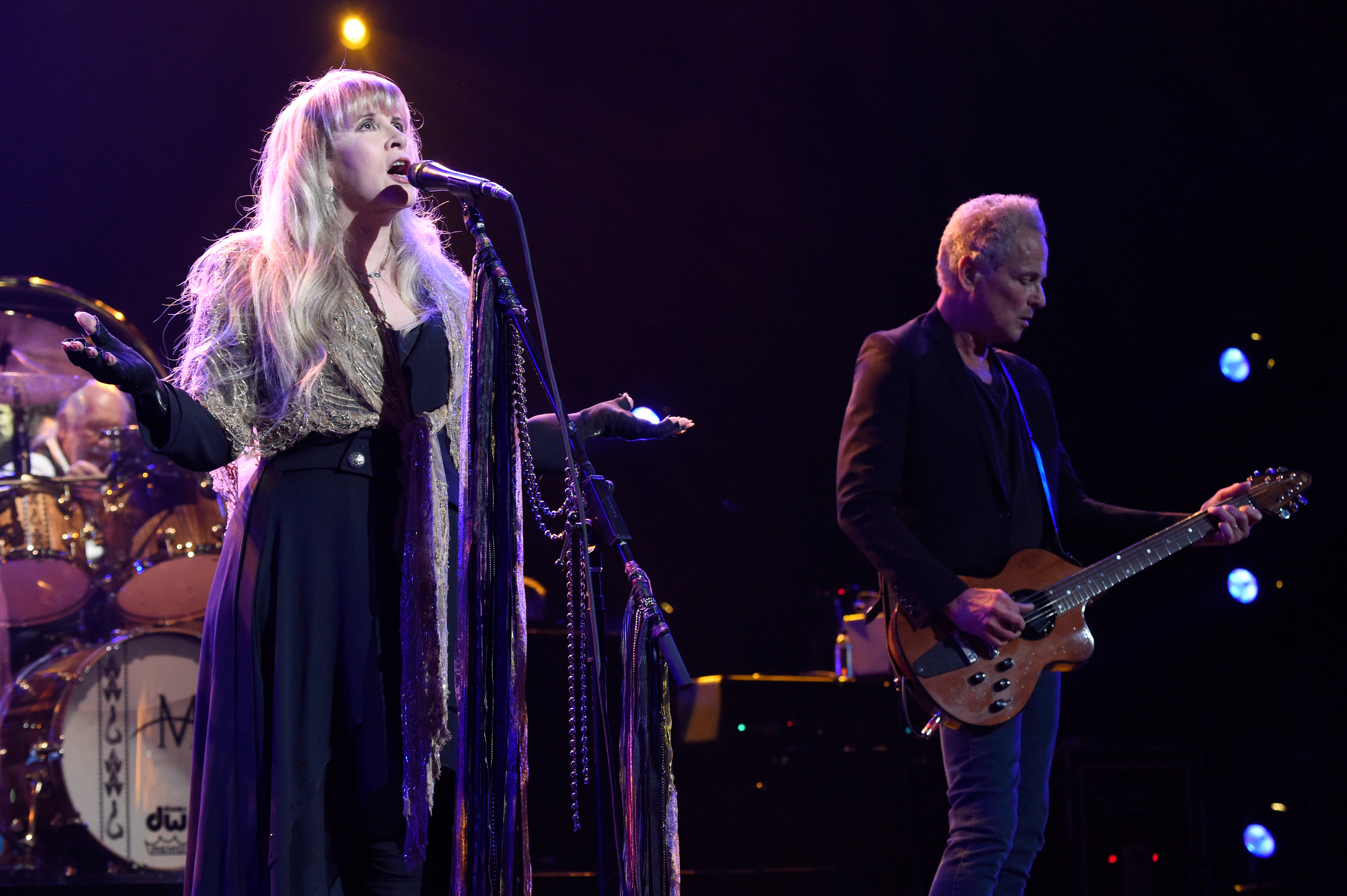 Lindsey Buckingham, Stevie Nicks, and their messy romantic tension were all crucial parts of Fleetwood Mac, and they all just about stumbled into the band. Buckingham was a high school swim star in San Francisco when he met Nicks in 1965. He was singing at a local gathering, and she came up and started harmonizing from behind him while Buckingham was completely unaware of what was going on. They introduced themselves, and that was it. Two years later, Buckingham formed a band and invited Nicks to be part of it. They released one album together, called simply Buckingham and Nicks (1973) then joined Fleetwood Mack in 1975. Just one year after that, their relationship ran into trouble (as did bassist John McVie's relationship with his wife and keyboardist Christine McVie), and Mick Fleetwood wound up divorcing his wife that same year.
Out of that gigantic emotional mess came the legendary Rumors, but it wasn't the end for Buckingham and Nicks. They and the band reunited in the mid-1990s, capable of performing together without feeling like they were "in a violent state of mind." But that didn't last, and Buckingham and Nicks' volatile working relationship exploded again in 2018. Buckingham didn't want to tour again, but the rest of the band, including Nicks, did. He also started legal proceedings against Fleetwood Mac for breach of contract that year and yet another feud with Nicks the following year, this time leading to the band parting ways with Buckingham for good.
Johnny Cash x June Carter
12/15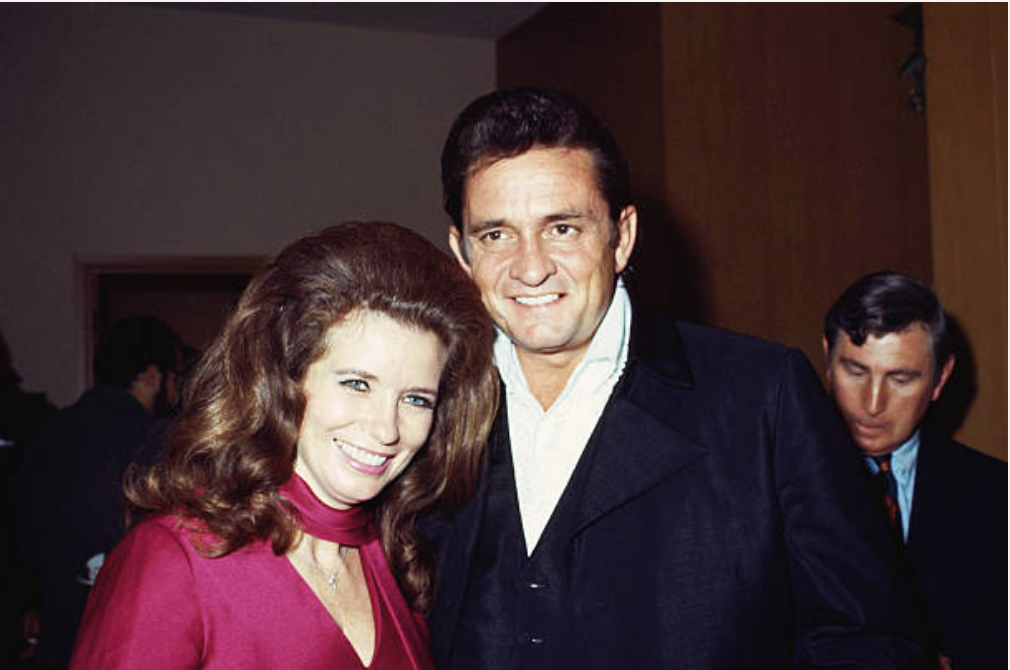 June Carter and Johnny Cash's so-called fairytale romance story is pretty familiar for a lot of people now, thanks primarily to the 2005 film Walk The Line. But the fairytale label ignores the very real struggles Cash and Carter endured to be with each other.
Both had backgrounds in music that came together in the strangest of ways. Carter got her big break working with the Grand Ole Opry in the 1940s and she met and fell in love with Carl Smith in 1952. Carter was also friends with Elvis Presley and went to the Opry to see him perform in 1956, where Cash (married at the time to Vivian Liberto) was performing as backup for Presley, after being invited himself to the Opry by Carl Smith.
Carter and Cash were introduced backstage, where Carter claimed they instantly felt a connection — one which simultaneously thrilled and terrified her. For one, they were both married. For another, Carter couldn't see herself living with Cash's lifestyle. Still, the two divorced their respective spouses and married each other in 1968 after touring together for most of the decade. Cash credited Carter with helping him get clean, though Carter herself struggled with drugs too according to their son. Ultimately, the image of the beauty taming the wild beast and how their passionate romance endured for the three decades they were married is how they'll always be remembered.
Kathleen Brennan x Tom Waits
13/15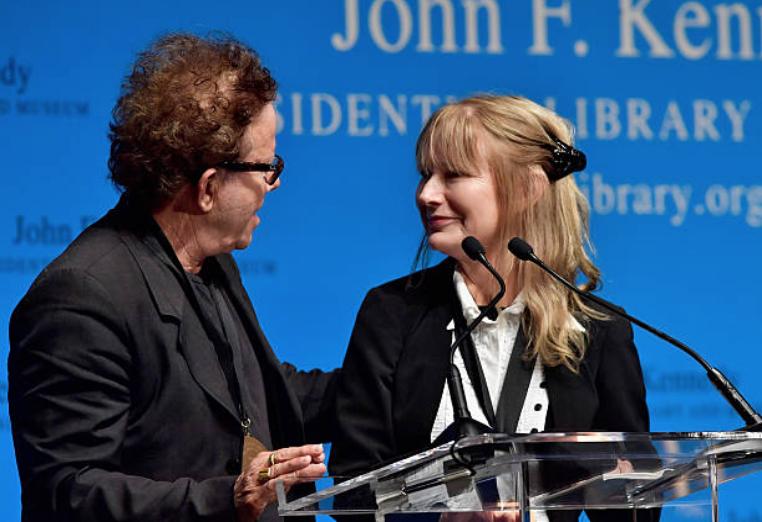 The story of Tom Waits and Kathleen Brennan is another salvation story, but there's no romanticization here. Waits spent nearly two decades being known as a "latter day beatnik" and a hidden musical talent with an even more incredible capacity for consuming alcohol. Though Waits wrote unique and moving work, it went largely unnoticed by mainstream audiences — partly because his influences were out of fashion in the early 1970s. But in addition to his love for everything from hippie poetry to Frank Sinatra, it also probably didn't help that he often got into fights with his collaborators.
Then he met Kathleen Brennan in 1978, a scriptwriter Waits credited with saving his life by getting him away from alcohol. She saved his career too, as Waits and Brennan pulled together numerous different influences to create his new songs. The revitalization toko strands of his own experiences, her memories, and the elements of traditional Irish songs that Brennan grew up with to create something completely new. Perhaps the greatest success of all though is that the two are still together.
Jack White x Meg White
14/15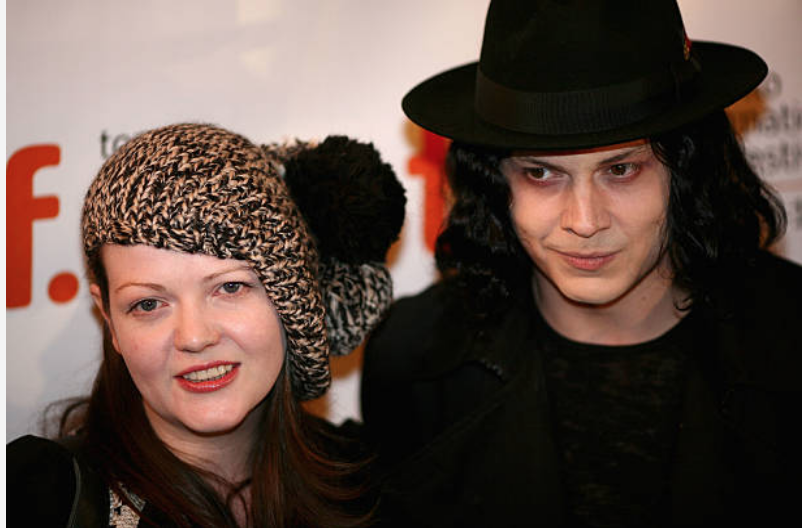 The White Stripes were the heralds of a new music wave at the dawn of the new millennium and the greatest band since The Sex Pistols, according to NME. Primary members Jack and Meg White stand out as a memorable couple for a rather different reason, though. Initially, Jack and Meg passed themselves off as brother and sister because, as Jack told Rolling Stone, it meant people would pay more attention to the music and less to the relationship. In view of some of the other names on this list, that might not have been a bad idea — at least it wasn't until The White Stripes started gaining popularity.
Then it came out that the couple was married, which raised more than a few eyebrows before their marriage certificate came to light. It turned out Jack (born Jack Gillis) married Meg White in 1996 and divorced in 2000. They weren't related after all and had just met in Detroit, hit it off, and started in music together. Gillis encouraged White on the drums, and the two developed a dynamic style some likened to a comedy routine in which they played off each other and subverted audience expectations. Unlike most bands, The White Stripes actually improved after White and Gillis divorced, and they only broke up when White started suffering from acute anxiety and Gillis moved on to different projects.
Marianne Faithfull x Mick Jagger
15/15