Musicians Predict the 2020 NFL Season
1/29

Are you ready for some football? Somehow, someway, the NFL season is here. There was no preseason this year due to the ongoing pandemic, so it's tough to gauge which teams are regular-season-ready. But there's still plenty of intrigue this year — especially with Tom Brady leaving New England for Tampa Bay — even if the anticipation is a bit more subdued than usual due to everything going on in the world right now.
That hasn't stopped our panel of musicians from making some bold predictions about the 2020 season. They're pretty psyched about what's to come, even in the face of uncertainty. From Super Bowl predictions to insight on their own team, our panel looks deep into the future on what this year has in store, with some more optimistic than others.
Now that your fantasy team has been drafted — and ahead of Thursday night's AFC Divisional Round rematch between the Houston Texans and Kansas City Chiefs — here's how musicians see the season shaking out.
Mark Hoppus, Blink-182
2/29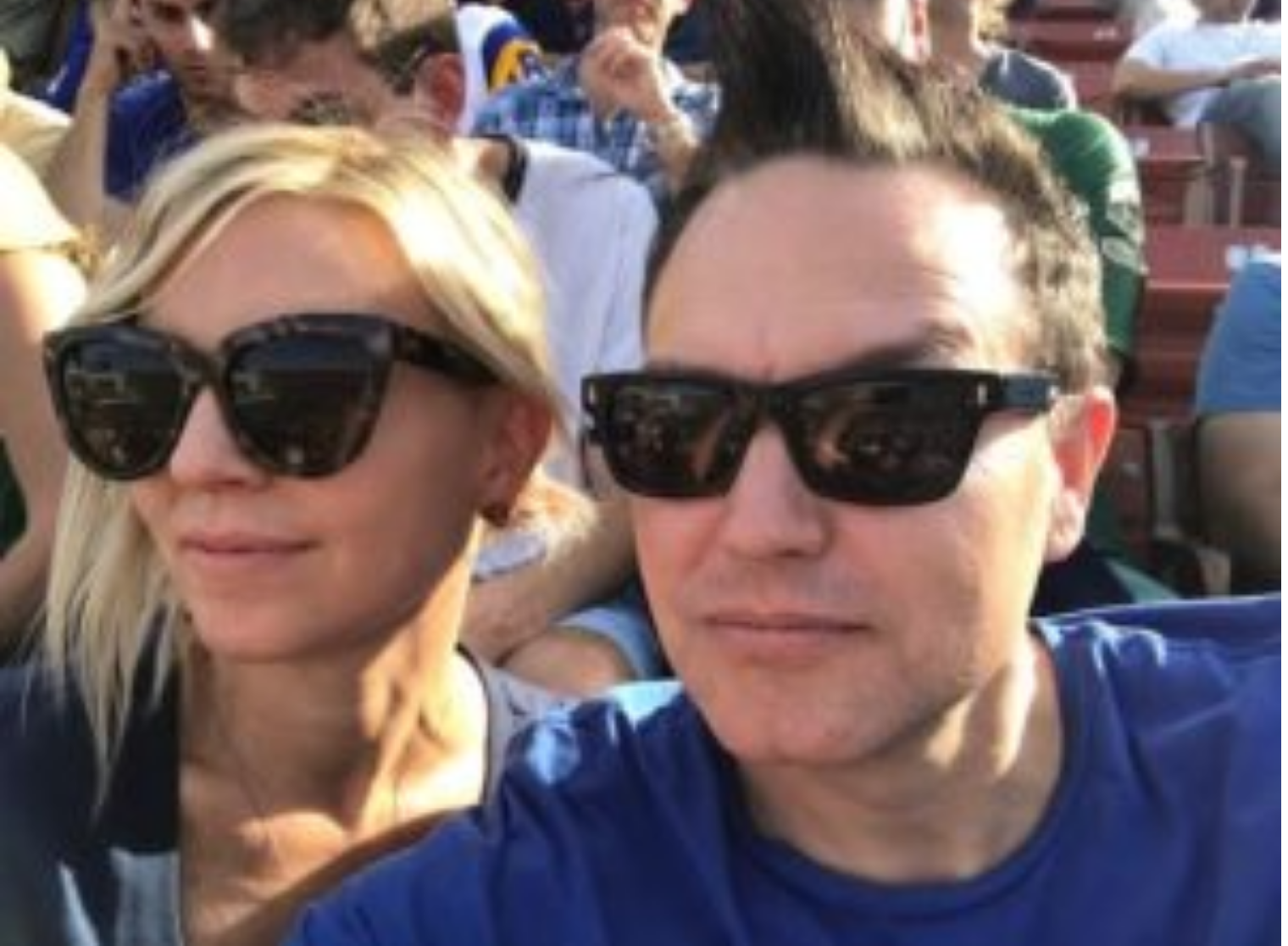 Los Angeles Rams What's the prognosis for the team this year? I'm cautiously optimistic. They made a lot of bold moves during the offseason and it'll be interesting to see how they pay off. Generally, they've been improving every year since coming back to L.A. and they lucked into the Super Bowl in 2019 but I feel like they have yet to fully coalesce. They're on the edge of being great. Let's go Rams! How do you feel about McVay? I like McVay. Very new school as a coach but I like his positivity and approach to the game. It was a super bum out when he used his introduction on Hard Knocks to take off his shirt and play basketball in the pool with his dog. What about Goff, is he still the man? Totally dig Goff and want him to be the man. Watched him live at a Cal homecoming game and was impressed even back then. If he can relax under pressure and make smart decisions without panicking in a collapsing pocket I think he'll be solid. What are your reasonable hopes for the Rams? It'll be strange in the time of COVID to see how the season plays out. Will star players get sick and sit out for weeks? Will coaches? It's not inconceivable that a cluster of players and coaches on a team could be sidelined for a portion of the season. All things being equal, the Rams are poised for a good year. Good rookies, good veterans. Who is your player to watch this year on the Rams? [Running back] Cam Akers. I'm interested to see how he fills that position. High hopes riding on his shoulders. Do they make the playoffs? We make the playoffs but lose in the first round. Record prediction? 10-6 because that's the team I feel we are this year. Hopefully, I'm wrong and the team tightens up and goes the distance but at this point in the preseason, we're a solid B. What's your Super Bowl matchup? Any matchup that doesn't involve the Patriots. Nothing against the team but it's getting boring.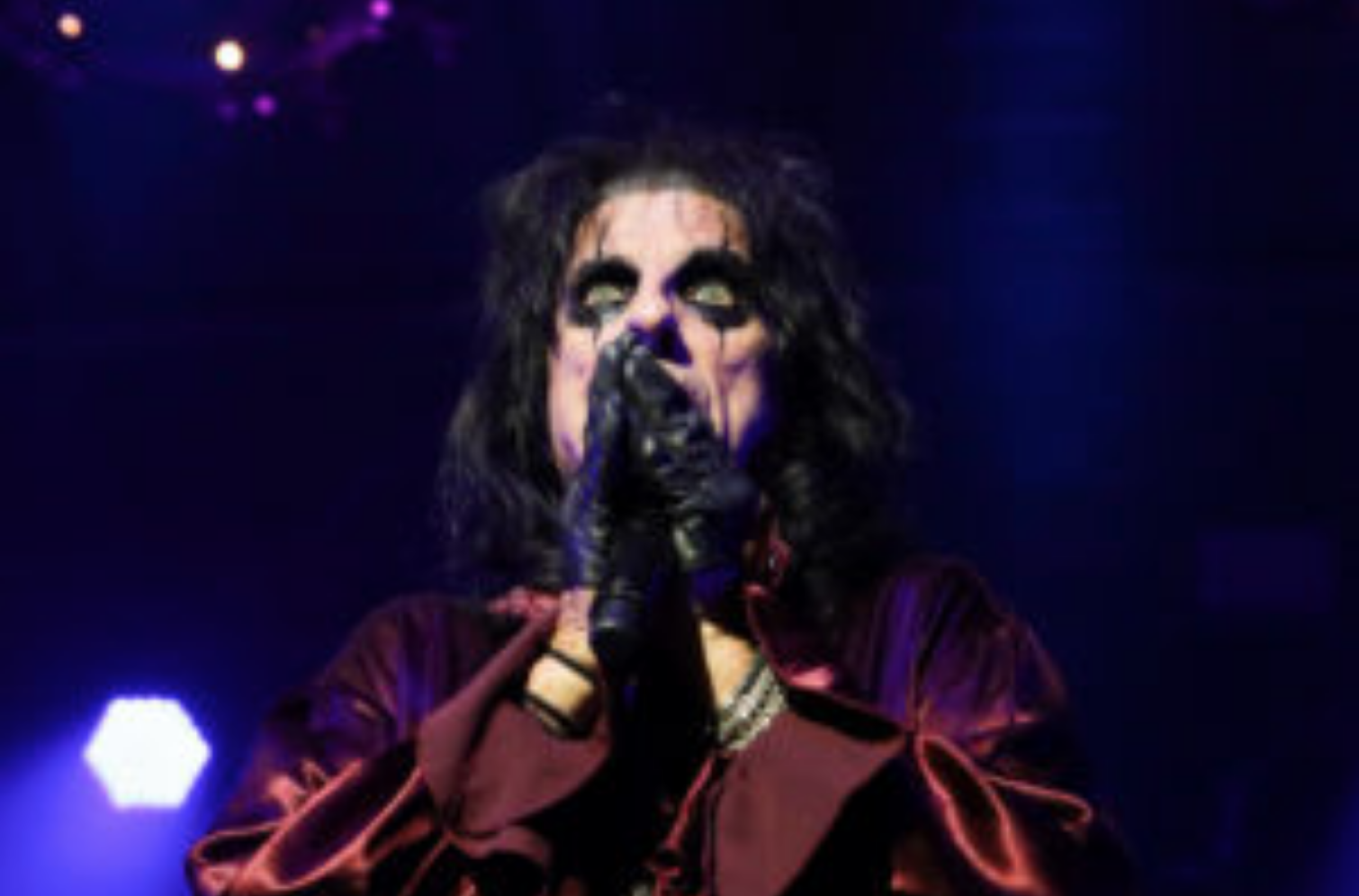 Detroit Lions What's the prognosis for the team this year? I have been so busy doing other things that the Lions have not come into my focus yet, only because I'm not even sure if there's going to be a season. And if so, it will probably be a shortened season, which might be in their favor. They could get hot for five or six games. Of course, always excited to see them play and to see who the new guys are and see how they're doing. This is a rebuilding year for your team. What happens to Stafford and Patricia if things don't change in a positive fashion? I think it's always a rebuilding year for every team. I don't think there's such a thing as a rebuilding year — everybody's rebuilding at all times. Stafford and Patricia, you know how good they are. It's just a matter of, "Can you protect Stafford?" With Patricia, you have to deal with who your players are. If you get a team that gels together, you don't need a bunch of superstars. You need a team that plays together. And I would always take that team over a superstar team anytime. Because that's the team that's gonna win, guys that that click together. What are your reasonable hopes for the Lions? What's their ceiling/floor? I think the Lions could easily make the playoffs. They're used to being sort of in the middle. So if they just have a couple of games that they're not supposed to win that they do win — and that's usually the better teams; they beat the better teams. They have to worry about the teams that aren't as good that just step up and bite them. Who is your player to watch this year on the Lions? I think you always have to watch guys like Kenny Golladay, who's going to be a Pro Bowler. And, of course, Marvin Jones with the tragedy of his son. Do they make the playoffs? If everybody stays healthy, I think they make the playoffs. It's kind of a cliche, but I'm not talking about injuries — I'm talking about, you know, the virus. I will say they finish third in the division. The best games of the year are always against Green Bay. The two Lions-Green Bay games are always the highest-scoring games of the year. Those are the two most fun games to watch. I think if they can win one of those and beat Minnesota once — they never have a problem with the Bears. So all you have to have is a couple of games that you shouldn't win go your way and you're right there. But if San Francisco shows up this year, I could see that — I could see Kansas City and San Francisco again. What's your Super Bowl matchup? I still like Kansas City. I think Kansas City is going to be in there. Who's not watching Brady? Everybody's watching Brady with the Buccaneers to see what happens. Who knows? That might be a match that starts a fire down there. And all of a sudden you get this team that just shows up. A whole team can be sparked by just one player. One guy like that comes in and everybody steps up and goes, "We're tired of being losers; let's be winners." I'm not gonna say that the Buccaneers are gonna go the Super Bowl. I'm really interested in Tampa, but I could see Kansas City and somebody like Green Bay or Minnesota. How do you think COVID impacts the season? I think they should be taking their temperature every time. They should be getting a COVID test like once a day almost. But I mean, a team could be wiped out in one day. All it takes is one day for an entire team to be taken right out. So, you know, whoever's the healthiest out there may win the whole thing.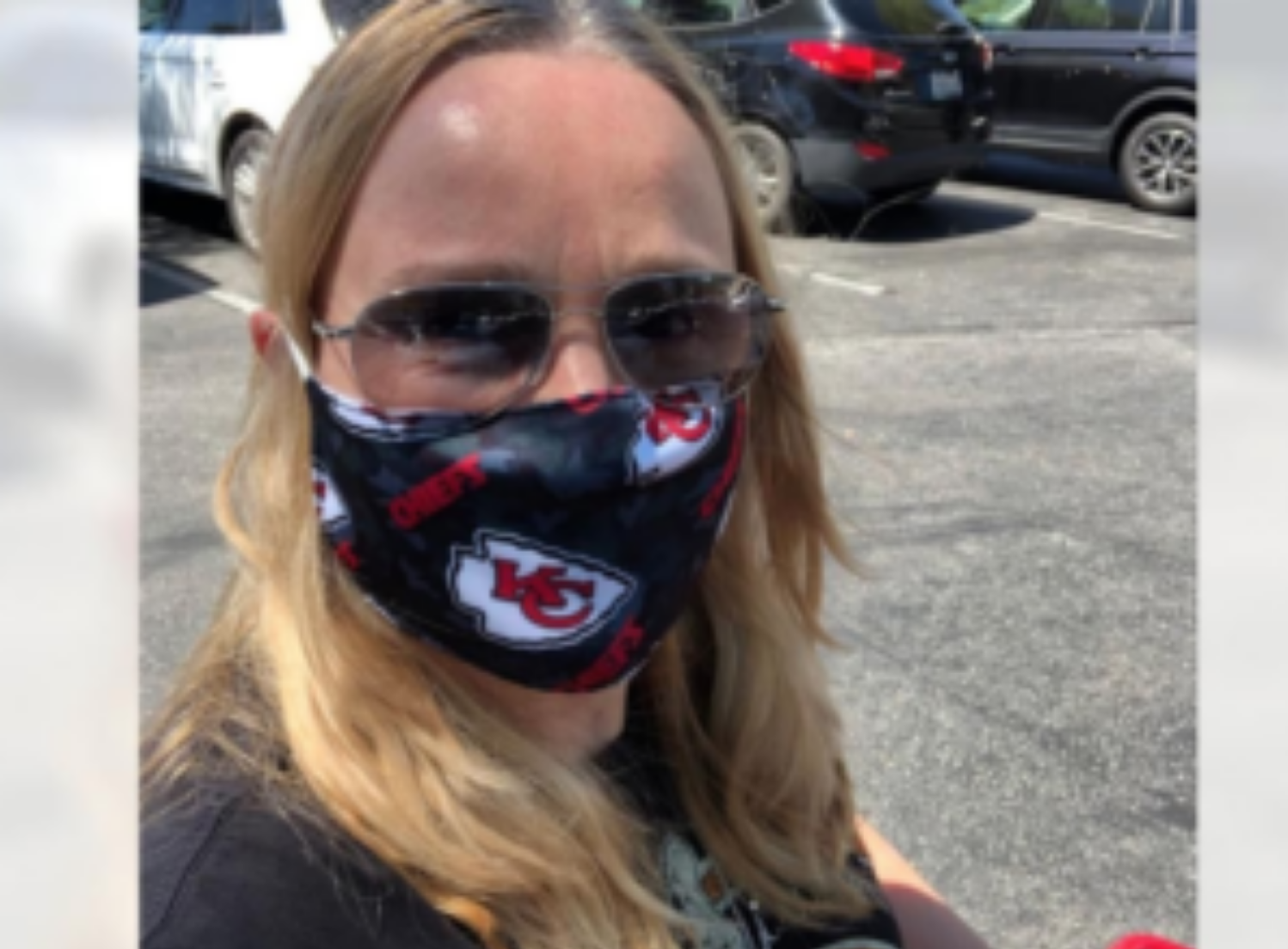 Kansas City Chiefs What's the prognosis for the team this year? We've got almost all of our starting players back, and we didn't lose any of the big playmakers. Then you have Travis [Kelce] and Tyreek [Hill] and Patrick [Mahomes] and then Chris Jones and the Honey Badger [safety Tyrann Mathieu] on the other side. And it goes even deeper than that, and Andy Reid and the feel of the whole team is just so delicious. And so you feel like they're all working together and that they had a great time and that they figured it out. They figured out how to not be defeated. Does it get any better than last year? How did it feel to win the Super Bowl? It was the biggest celebration of feeling when we finally won the AFC Championship. We had been knocking on the door a couple of times in the last, you know, 20 years. And the year before, I was actually there in Kansas City when we lost to the Patriots. That was like, "Okay, that's all the fuel to last year." So to actually win and win in Kansas City and know that we're going to the Super Bowl, that was the big celebration. The Super Bowl was just kind of surreal — it's this kind of show where these two teams play. I mean, it'd be great if and when they win. But if they don't win, I know we can at least make it back. We've broken that spell [winning the AFC], you know, over the last 50 years and then them coming back and winning [the Super Bowl] ... I was exhausted. The only big question is "Will Mahomes be the greatest player in Chiefs history and maybe NFL history?" Is that a fair expectation at this point? You want to just take it season by season. It's sort of like, you know, seeing a rock and roll star and you're like, "Oh my God, they're the greatest." Then they fade away and it's like, "Oh my God, where did they go? Do you know what happened to them?" I just don't think Patrick's like that. He feels very solid. His talent feels real. And there's a groundedness. It's like when you see Russell Wilson for the first time you're like, "Wow, he's that talented." He can make it happen. It's like when you see Tom Brady, when you see Aaron Rodgers — they just have that talent. They have that thing where you don't give up on him. You could be down by 10 in the fourth quarter or down by 20 or whatever, and you know that there's still a possibility. You feel that in him. I think, yeah, not only could he be the greatest who ever plays with the Chiefs, but [also] certainly he's already up there in stats with some of the greatest. What are your reasonable hopes for the Chiefs? What's their ceiling/floor? I don't know what it's gonna be like playing with 20% capacity stadiums where the juice of the team was so much in Arrowhead and what it was like to be in front of the crowds. Hopefully, that won't be a factor. These are just unusual times all around, so hopefully, they can stick together as a team and find a way to play through all that. When you have great leadership like Andy and Patrick and Tyrann, you can get through the unusual. I don't think there's going to be any personality conflicts — they didn't build the team that way. I think it's just about playing and loving the playing and doing what they do and just one game at a time. Who is your player to watch this year on the Chiefs? Clyde Edwards-Helaire, the running back. He's got thighs that can crush you. I just want to see him tear loose because we have Damian Williams and he's amazing. It's just going to be a double threat with the running backs. When we drafted him, I thought that was genius. Do they make the playoffs? Oh absolutely, no doubt. Record prediction and why? 15-4 [this includes postseason], with another Super Bowl. What's your Super Bowl matchup? Well, I want to say Green Bay Packers because my wife is a Green Bay Packer fan, so Packers-Chiefs. How do you think COVID impacts the season? I'm already watching the other practices, and I've been watching Hard Knocks because that's how we are over here. And you just see people trying to create a safe COVID-free bubble, you know? These teams can then meet each other, and it's just it's super hard. I don't think anybody's going to not play full-out. That's not the way these athletes were made. I think they're healthy individuals, and it's just — man, this is rough, but football is really healing to people like me. Especially the Midwest and stuff. So you know, I wish them all the best.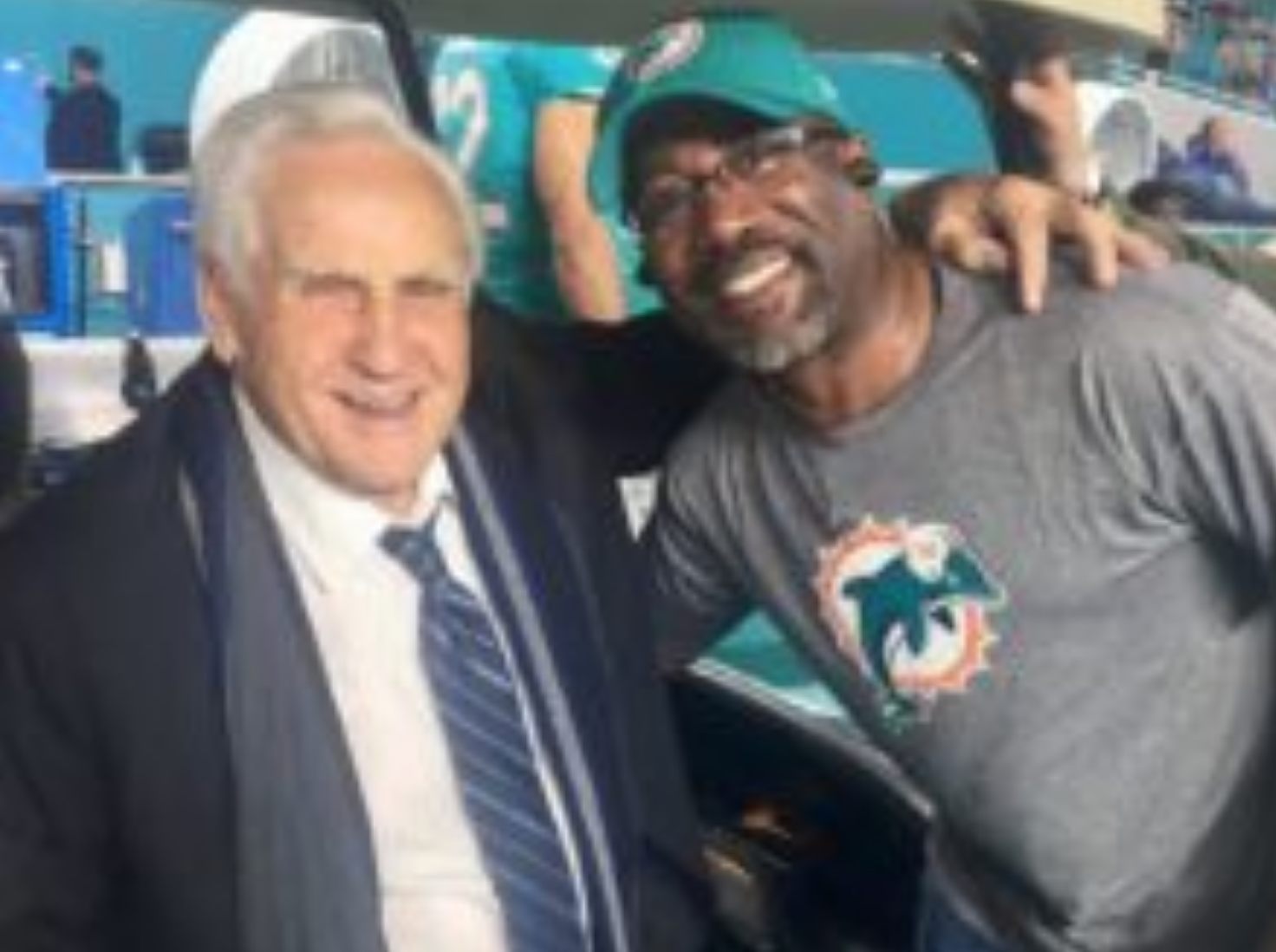 Miami Dolphins What's the prognosis for the team this year? Happy with how things are shaping up with the new regime? I'm excited for the team this year! Last year was a strange one since we were trying to get the no. 1 pick. We ended up winning the games and didn't get it, but we still got what we wanted – we got Tua. That's the biggest change for our football team, and I think it's going to be a really good thing, especially with our great wide receiver core and our running backs who are going to surprise people too. Is this a rebuilding year for your team? High hopes for Tua? Confidence in Flores? I wouldn't say "rebuilding" – I like a lot of the new guys Flores has brought in, and I think he is going to have Tua on the field by game two or three, which will help us be competitive pretty quickly. I don't want to come down on my man Fitzmagic, who's about to move into ninth in all-time passing for the Dolphins, which is incredible, but he's the perfect guy we could have there to pass the torch to Tua, so my hopes are definitely high. What are your reasonable hopes for the Dolphins? What's their ceiling/floor? Honestly, I think we have the best shot we've had in a while to win the division. Tom Brady has had the AFC East pretty locked down over the past decade, but with the Patriots in a rebuilding year and Tua leading the way for us, I think it's between us and the Bills to take that title. We do still have some weaknesses, though. Even though we made a lot of moves at cornerback, we may still struggle there. Plus we still need to figure out our linebacking core. But if we can shore those up and make some plays, we'll be good. Who is your player to watch this year on the Dolphins? Why? It hurts my Gamecock soul to say this since he came out of Clemson, but I think Christian Wilkins is going to really break out and have a huge year. We got to see a little bit of what he's capable of last year, so with that experience and a stronger team around him, I think we're going to really see him step up and become a force on the defensive side of the ball. Do they make the playoffs? Absolutely. Record prediction and why? My prediction for the Dolphins is 9-7, heading into the playoffs and a Super Bowl win. OK, no Super Bowl win. But 9-7 and in the playoffs! What's your Super Bowl matchup? Packers-Chiefs. How do you think COVID impacts the season? We've already seen a lot of teams say they won't play in front of fans this year, which is going to be an interesting dynamic since that energy and noise level can have such an impact on the game. The NFL has been able to watch a lot of the other leagues try to navigate these unknowns, so hopefully, they've been able to learn from that and we can still see the full season play out.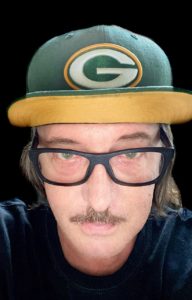 Green Bay Packers What's the prognosis for the team this year? I think the Pack will have a solid year. Their offense should be OK; hopefully, they can keep building the defense. Are the Pack back, or was last year a final hurrah? I believe Aaron still has three or four great years in him. If he has a supporting cast, he could have a stellar year. There will always be pressure on him to win games now as the clock is ticking, but I think he can take the heat. How do you feel about drafting a QB in the first round? Is the end near for Rodgers? It was a total diss. I'm not sure what the Packers strategy is when you have a QB who signed a deal through 2023...Are they going to trade him next year to save salary cap room? That seems insane! But who knows what goes on in the minds of NFL general managers! What are your reasonable hopes for the Packers? What's their ceiling/floor? I think they will go 10-6, maybe 11-5 with some luck! Who is your player to watch this year on the Packers? Why? I love Darnell Savage; he's a playmaker. I think he could have a Pro Bowl year. Do they make the playoffs? Yes, they will have to beat the Vikings for first place in the NFC North. I think the Bears will be a close third. Record prediction? I think 11-5. What's your Super Bowl matchup? KC Chiefs vs Green Bay Packers. C'MON! How do you think COVID impacts the season? Well, with fewer fans (if any) at the stadiums, that will be a bummer. And we might see teams with COVID spikes, so games may get canceled or postponed. Everyone needs to stay safe and healthy.

Bret Michaels, Poison
7/29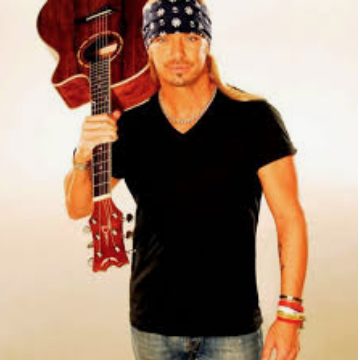 The Poison star gave his thoughts on the Steelers' chances this season in the video above.
Rhett Miller, Old 97's
8/29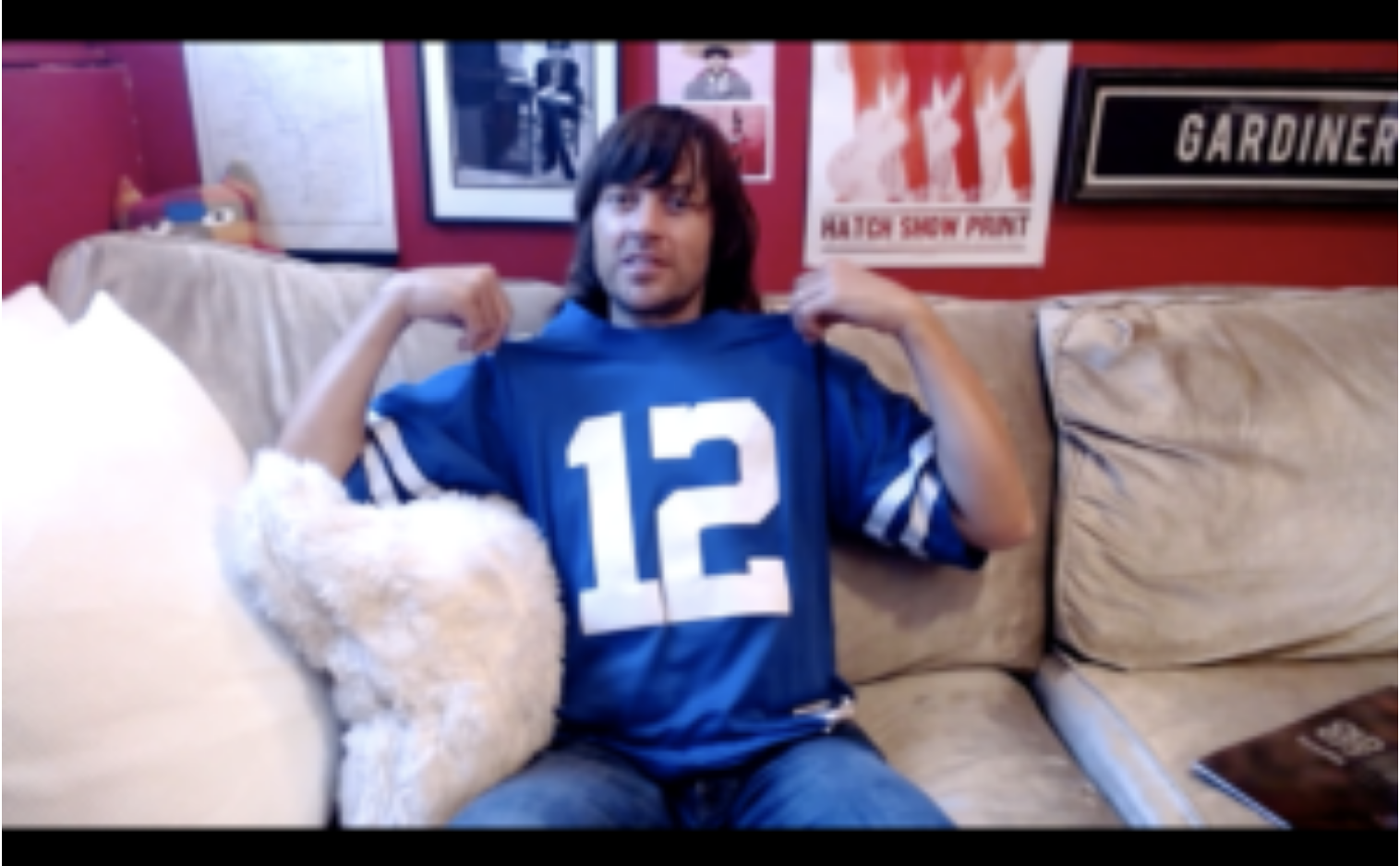 Dallas Cowboys What's the prognosis for the team this year? I haven't paid as much attention as in years past, because, you know, the pandemic? I have a hard time believing the season is really going to happen. The rosters are so enormous. And the lineman spend the whole game basically spitting in each other's faces. That said, I don't really know what to expect anymore, so I guess we could see a full 16-game season after all. If we do, I think the Cowboys have as good a chance as anyone to win it all. It's too bad we lost Gerald McCoy on day one, and the defense will be our weak link, but maybe we can start piling up some points with our embarrassment of riches on offense. Thoughts on finally dumping Jason Garrett? Gonna miss him? Garrett should've gotten fired years ago. He kept doing just enough to hold onto his job. But he was the definition of mediocrity. I'm sure he's an alright guy in real life, but his Cowboys were not an exciting team to root for. Does Dak make the jump and become a top-five QB? Is this the last year for Dallas with this core if they can't get to the NFC title game? I don't know that Dak will ever be a top-five quarterback. I hope he becomes an elite QB because I like rooting for him. My impression is that he is a middle-of-the-pack QB, but I would rather have that than the Andy Daltons of the world. Oh yeah, I guess we have that guy too? As for whether or not he remains a Cowboy, I'd be amazed if they let him walk unless he really takes a step back. What are your reasonable hopes for the Cowboys? Zeke takes the rushing title, Cowboys beat the Chiefs in the Super Bowl. What's their ceiling/floor? Ceiling: Everybody balls out, and we go undefeated. Floor: 6-10, and they bring Jason Garrett back. Who is your player to watch this year on the Cowboys? CeeDee, baby! I'm stoked that we got the steal of this year's draft, and I can't wait to see him line up alongside Amari Cooper and Michael Gallup. Do they make the playoffs? Yes. Record prediction? Energized by their new coach, the Cowboys go 11-5 and ride their trio of big-time wide receivers to a Super Bowl championship. What's your Super Bowl matchup? Cowboys vs. Chiefs. How do you think COVID impacts the season? I predict eight or nine teams will have to shut everything down for two weeks each. This will create havoc with the schedules. But somehow the NFL will muddle through. Too much money rides on these games happening.

Joey Santiago, Pixies
9/29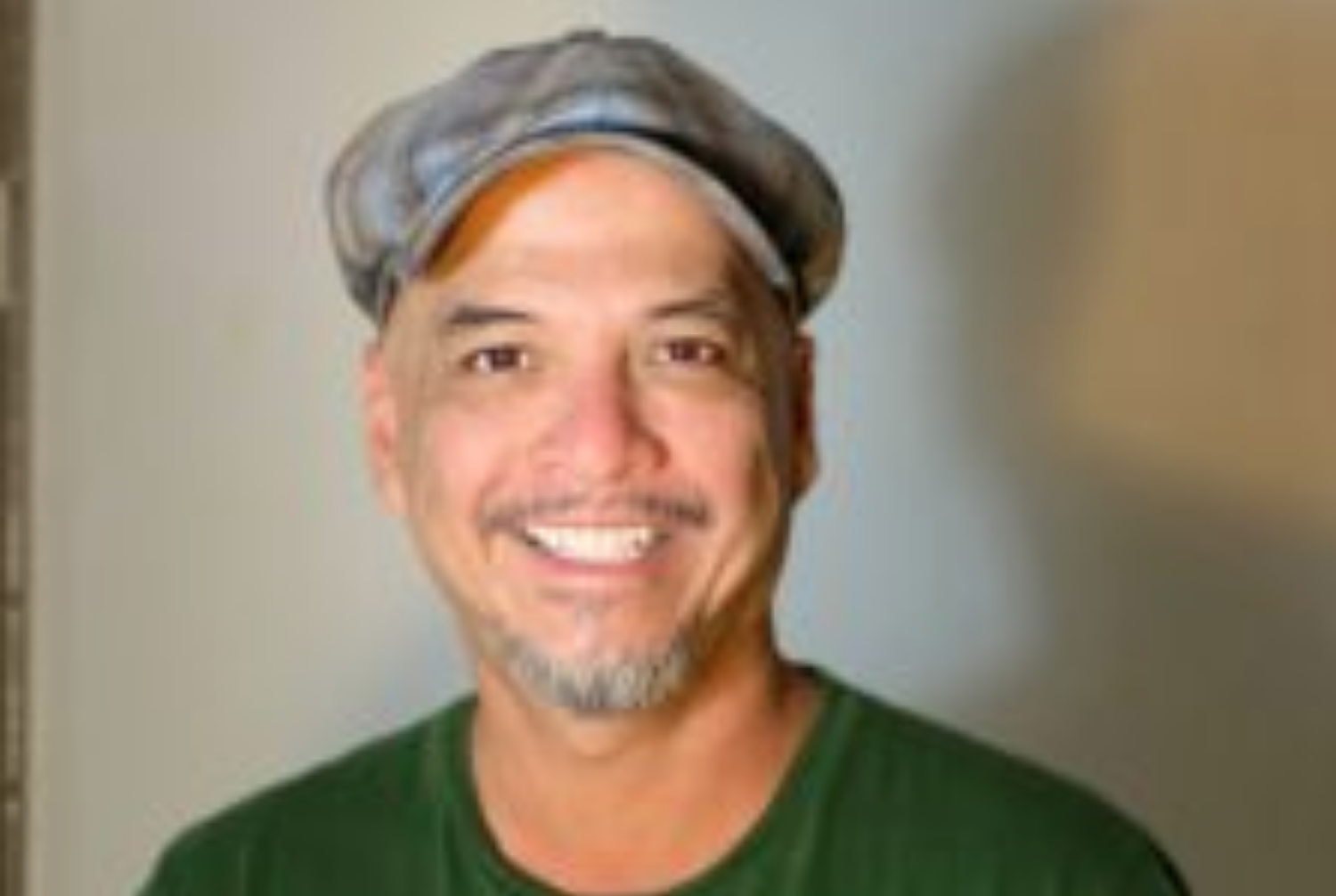 New York Jets What's the prognosis for the team this year? I don't have high hopes for them. So, if they continue where they left off last season then they have a shot to not have a losing season. Thoughts on Gase? Ignore the press and grow the beard back. This is another rebuilding year? When is it not a rebuilding year?! They still need to build an offensive line. Rookie Mekhi Becton is a beast; hopefully he'll settle in quickly. He's the one protecting [Sam] Darnold's blindside. Does Darnold make the jump? If he gets the protection and more time from the line then yes. The line last year was very leaky. Are you going to miss Jamal Adams? Of course. He spoke out against Gase. Jets heard him, and now he's out. That's how it goes. Not saying Adams was wrong. What are your reasonable hopes for the Jets? What's their ceiling/floor? Not first and not last. Who is your player to watch this year on the Jets? Besides Darnold is Mekhi Becton. I like they chose a left tackle for their first draft. They need to protect their franchise player, Darnold. This is his blindside. Maybe he'll get two more seconds in the pocket. Watching the Patriots line is frustrating. The time Brady had was ridiculous. Do they make the playoffs? My heart says yes. Record prediction? My brain thinks it'll be 7-9. What's your Super Bowl matchup? I'd like to see Tampa Bay vs. New England. That would be crazy. Patriots fans deserve to suffer. This guarantees it. How do you think COVID impacts the season? Makes it worse for teams that are building. There's limited fully-padded practices. That's where the glue is made. So yeah, the Jets will not be in the Super Bowl. You heard it here first.

Joey Belladonna, Anthrax
10/29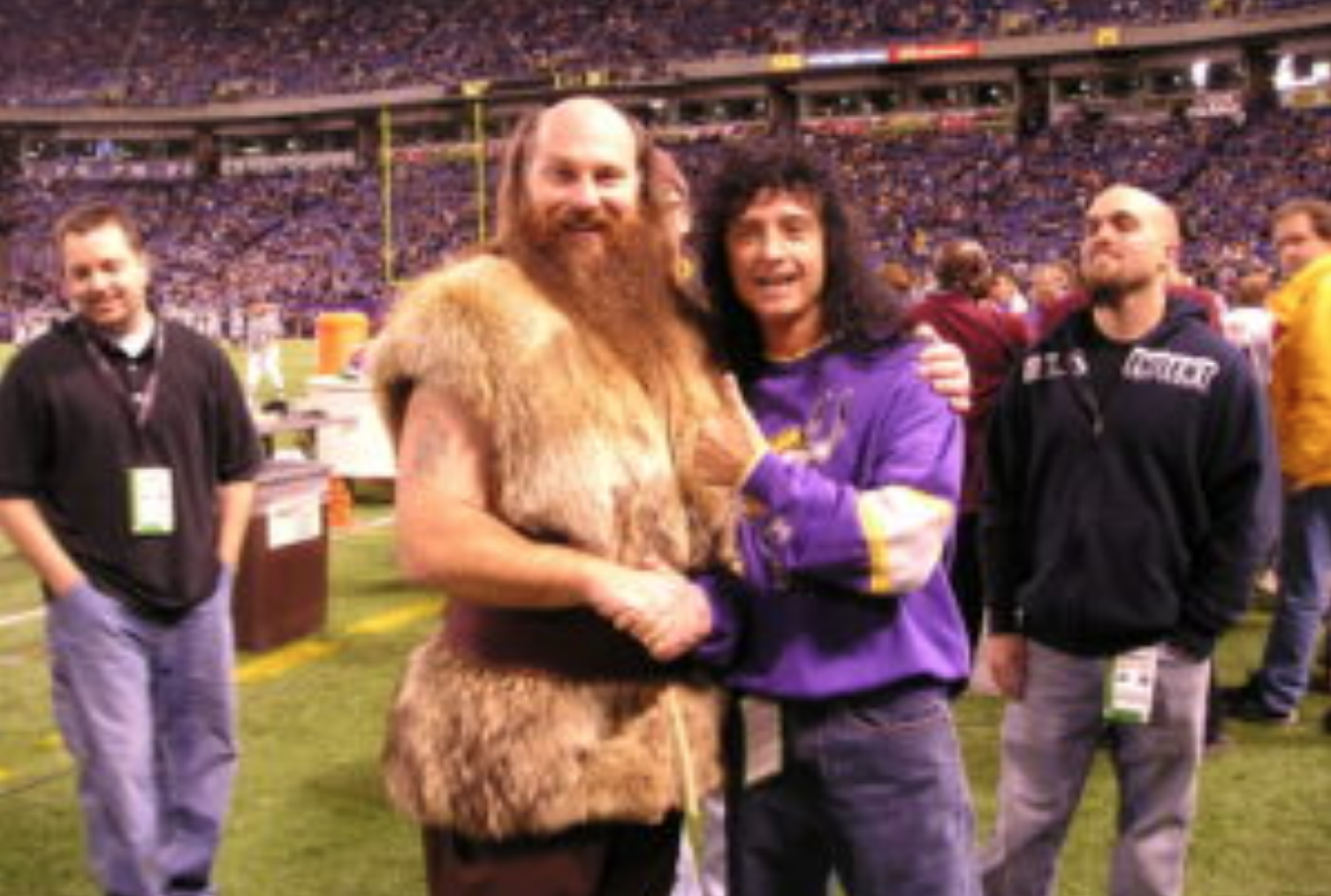 Minnesota Vikings What's the prognosis for the team this year? Are you sold on Cousins? Are you going to miss Diggs? My hopes, like any year, are pretty high. Being a fan, it's in my nature to think that way. As for Cousins, he had great stats last year. We won a playoff game. There's always room for improvement. I have faith and high hopes for him. Of course, we're all going to miss Diggs. He was great. But at the same time, last year he wanted out, and that caused some confusion for the team and change to moral. We do wish him luck. We have some really talented WRs. Thielen's great, and Cook — always have high hopes for him. Hope to get his contract signed. Are the Vikings finally going to breakthrough? Do you think the team has maxed out under this regime/with this roster? Vikes have just as much chance in the NFC North as anybody. We have some really good draft picks this year; I think a lot of them are going to fulfill the expectations of what the team was looking for. There's plenty of room for this team to get better. There's plenty of talent, and we have a great coaching staff. Can't leave out the good defense we have. What are your reasonable hopes for the Vikings? What's their ceiling/floor? I think every year we can win the division. Who is your player to watch this year on the Vikings? I hesitate to pick just one player since there is no pre-season, only with the combine and college season to see the rookies. Jefferson and Gladney could be of some big help. All the film that we've seen so far makes me very optimistic these guys will produce and more than fulfill expectations. Thielen and Cook are going to be hot again this year — I have a good feeling. Do they make the playoffs? We're a team that can make the playoffs once again for sure. Record prediction? Throwing it out there, I'll predict 12-4. No exact science — just my gut from years of watching and knowing how they are with their record. What's your Super Bowl matchup? I try not to predict. It was almost Kansas City and Minnesota last year — that would have been fun! My wife's a Kansas City fan; she grew up there, and she loves football just as much as I do. We go to battle every weekend. We have our own TVs. Hell, we even went on our honeymoon — her idea — to a Vikings game. Of course, the Chiefs won the Super Bowl, so I have to live with that all season! Even at the same time, I support her team when I can, and she supports mine, so it makes for a fun weekend. How do you think COVID impacts the season? It's going to be an uphill battle keeping everybody healthy, keeping the season alive. The NFL seems to have enough time to put it together. A portion of teams are not going to have fans. None of us have seen games without fans or with limited fans, so it's going to be a new experience for the fans and the players. I'll certainly take that over no football! It's a big part of life. I've sung several national anthems, including for the Vikings, Seahawks, Bills, Cubs, White Sox, Bulls, Syracuse. Obviously the NFL anthems are my favorites, getting to see other teams and stadiums, going on the field, getting behind the scenes and, of course, meeting all the passionate fans such as myself. I've been contacted by some teams for this year's anthems, but as of right now it's up in the air whether those will take place.

Soup, Jurassic 5/Fullee Love
11/29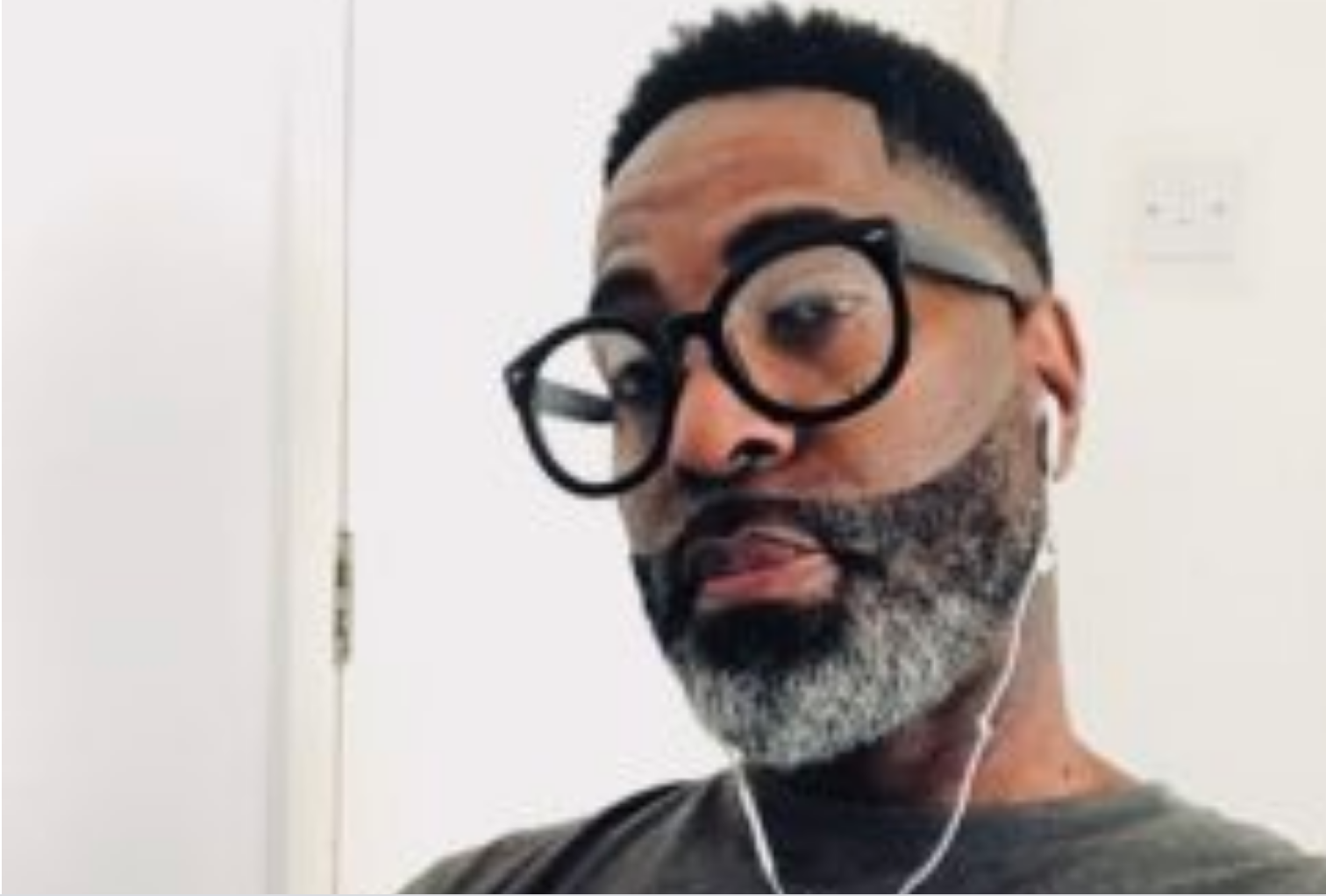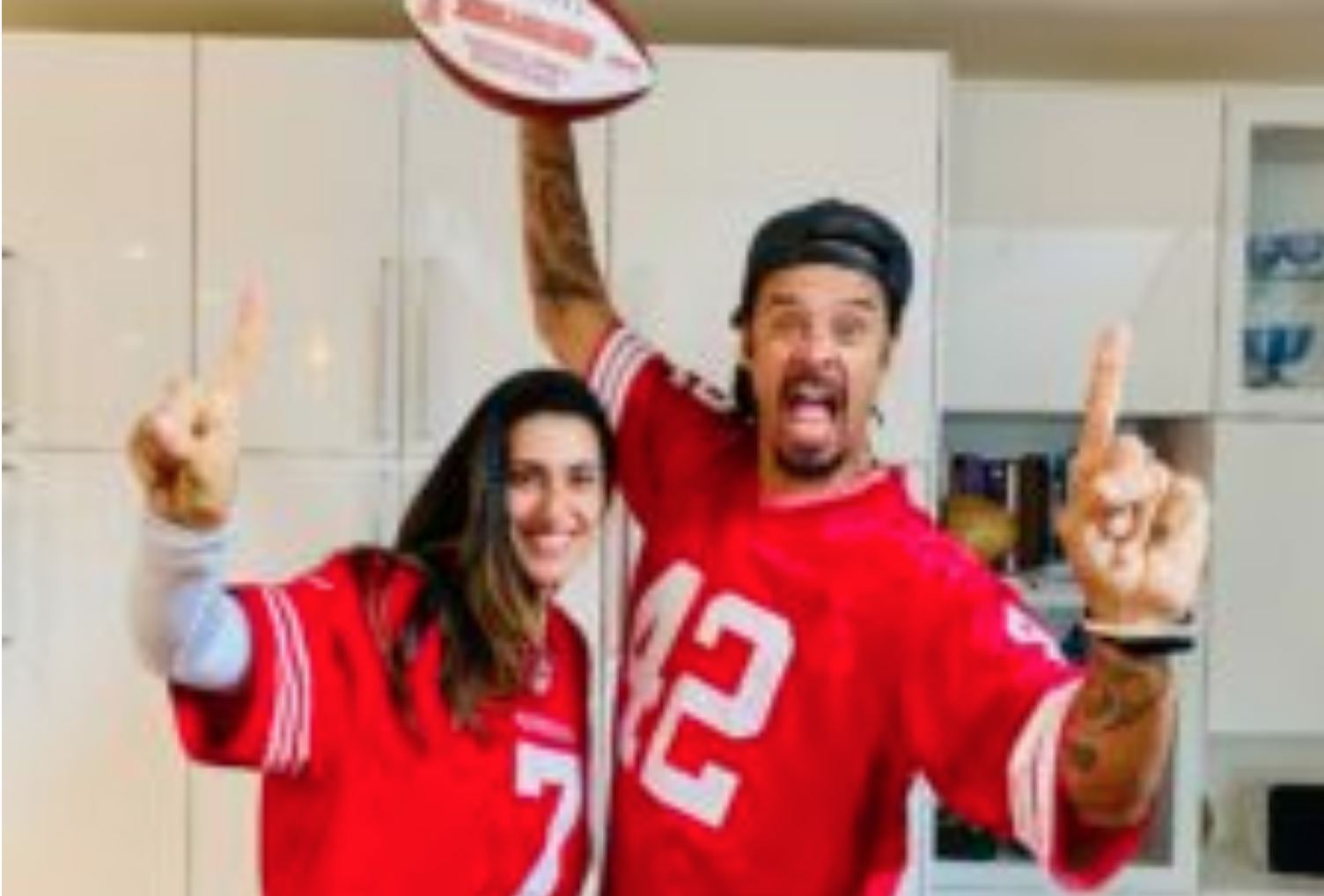 San Francisco 49ers
What's the prognosis for the team this year? Can you ever have as much fun/be as pleasantly surprised as last year?
I live less than a mile from where Candlestick Park once stood: the home of the five-time champion 49ers. I have signed Ronnie Lott and Colin Kaepernick jerseys framed on the walls of my studio, so it should come as no surprise to you that I found the 49ers' loss in the last seven minutes of the 2020 Super Bowl more than a bit tough to chew on during the offseason. So like most of the players and Niner Nation around the world, I see the 20-21 season as only one thing – a revenge tour! I know it's extremely difficult to for any team to get back to the final game, but I truly believe the best is yet to come for this young, selfless, unified team that is hungry to get there and avenge the sting of the 2020 Chiefs comeback during this season of COVID and the NFL finally getting woke as the movement for racial equity collides head-on at the 50-yard line of every field.
As for the 49ers, most people will point to a few key players lost from last year as a reason why we won't make it back – DT DeForest Buckner, WR Emmanuel Sanders, and OT Joe Staley being the major three. However, the front office addressed these losses before the NFL draft even ended. There was no way we could afford Buckner's contract long term, so trading him to the Colts for the no. 13 draft pick and getting Javon Kinlaw was genius on GM John Lynch's part. Kinlaw will take a year or two to develop, but he has the upside to be even better than Buckner, which is effing scary. Trading up to get WR Brandon Aiyuk could prove to be an even better move – he's shined in training camp thus far, and it wouldn't be surprising if he outplays Emmanuel Sanders over the course of his career. Finally, snagging a hungry OT Trent Williams might be the most important move of all. In practice, he's been holding his own against Nick Bosa, who was the top pass rusher in the NFL as a rookie last season. I'm confident he's going to uphold retired Joe Staley's high level of play from the previous decade on our offensive line.
Jimmy G: good or overhyped? Do you blame him for the Super Bowl loss?
Quarterback Jimmy Garoppolo finally has a complete season under his belt, and he's another year removed from his ACL injury. He'll be more confident, precise and mobile in the pocket. People will forget we didn't have DJ Jones or Ronald Blair to sub in on the line in the Super Bowl, and Kwon and Dee Ford were dealing with injuries. Personally, I think we'd have won the Super Bowl if they were healthy. Even with the loss of Buckner, this defensive line will be better – Bosa will have over 11 sacks in his second year and DT Arik Armstead hopefully maintains the level of play he had from last year.
What are your reasonable hopes for the 49ers? What's their ceiling/floor? Who is your player to watch this year on the 49ers?
The RB crew continues to be a "three-headed monster" – Raheem Mostert still the star, Tevin Coleman in relief and Jerick McKinnon finally in the mix after injury and contract issues. McKinnon is an athletic beast and has apparently been impossible to guard on passing plays in practice — I expect him to add something new to the offense this year. At tight end, believe it or not, we get better – George Kittle is still the best in the league, and rookie Charlie Woerner will be a punishing blocker on running downs, and if DJ Reed can stay healthy for a chunk of the season, watch out.
On the interior, look for Solomon Thomas to finally play to his first-round potential in a contract year — he's put on muscle, will be at his natural three-technique position and is another year removed from his sister's tragic suicide. At linebacker, Fred Warner might be one of the most underrated players in the NFL — he has quickly become one of the top five-to-10 LBs in the NFL and probably the best coverage LBs in the league. Last year we had the best defense in the league, and barring major injuries we should be even better. On the offensive line, the left side is one of the league's best behind Trent and Laken. If there was one glaring weakness on offense, it is at the center and right guard positions — both are still up for grabs (after injuries). Hopefully, Weston Richburg is back by midseason at center; that would be huge.
Another potential weak spot is our receiving corp, where the loss of Jalen Hurd for the season (again) hurts (ouch!) — I was really looking forward to seeing him. That said, we have just as much depth this year as last. Deebo Samuel should be back no later than Week four; Aiyuk will be productive from day one; Kendrick Bourne put in serious work this offseason and looks like a strong number three; Trent Taylor back and healthy will be exactly what Jimmy needs as a reliable target underneath to pick up third-down conversions.
What's your Super Bowl matchup? How do you think COVID impacts the season?
I truly believe this can be the year the 49ers bring home number six, but I'd like to close with this thought…
It was 2013 when Colin Kaepernick took us within a foot of winning the Super Bowl and then got blacklisted from the league after the 2016 season for kneeling in support of black families suffering from police brutality. Since that time the country has been rocked by more killings of Black people while in police custody, and streets have been filled with protests and counter-protests. Kaepernick paid a career-ending price for his silent kneeling and was put on blast weekly by President Trump and the entire NFL hierarchy, only to have NFL Commissioner Roger Goodell apologize in the wake of the police killing of George Floyd a few weeks ago, saying, "I wish we would have listened to Colin sooner."
This season will be played under the spotlight of a revolution of awakening to racism in America, and no doubt every team and player will be feeling a great deal of pressure to best communicate the voices of their communities and their own hearts. As we approach the 2020 U.S. Presidential election at the start of the season, while games are played socially distanced due to the global COVID pandemic, and security higher than ever before due to the threat of domestic terrorism, the game of football will be seen by many as a thermometer for the temperature of the entire nation and used by others to fan the flames of hatred and fear for political gain.
Every player will become an activist, whether they want to be or not, and sports reports once limited to stats and prognosticating about the week's games will need to make room for nightly conversations on the social issues of the day. Important conversations about social progress have always found their way to the dinner table, through the on-field play of the likes of Jesse Owens, Jackie Robinson, Muhammad Ali, Kaepernick or the U.S. Women's soccer team. This NFL season will be unlike any we've ever seen before, and while it stinks that we realistically won't be in stadiums at all this year due to the COVID pandemic, let's pray that the season can still go on, all the games can be played and that what Kaepernick started can help move the needle closer towards ending police brutality and bringing about much needed systemic change and racial healing.
I'll take that over a Super Bowl any time.
Justin Foley, Killswitch Engage
13/29