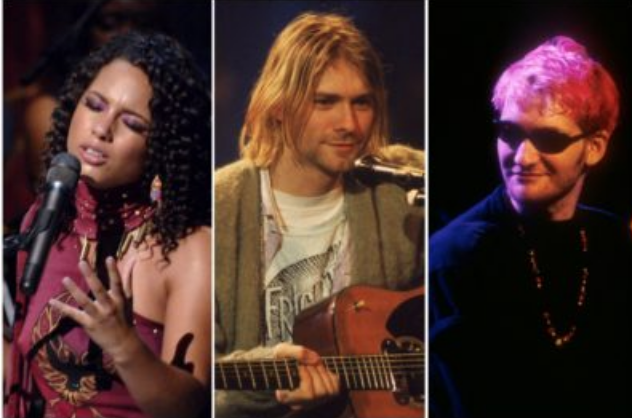 Long ago, in the days before there were multiple MTVs glutted with reality shows about sexually active teens, network producers came up with a concept that was novel for the time: Inspired by Bon Jovi's acoustic performance at the 1989 Video Music Awards, they planned to lure some of the music world's top talent to New York City for a series of stripped-down live performances in front of a studio audience seated inches away in the shadows.
MTV Unplugged first aired on November 26, 1989, with British rockers Squeeze, songwriter Syd Straw, and Cars guitarist Elliot Easton each playing sets. An almost immediate success, it quickly became an effective promotional tool for artists with new albums hitting record shops, and provided bands and vocalists with a high-profile opportunity to display their formidable talents. Over the years, the series also brought about some of the most interesting, unexpected, and effective collaborations ever conceived, and spawned best-selling CDs that typically opened at the top of Billboard's albums sales chart.
RELATED: MTV Unplugged Performances That Should Get Vinyl Reissues
Three decades later, Unplugged is still around—if not nearly as popular—and taping with less frequency. In light of the former MTV juggernaut turning 30, we decided it was high time to take a look back and rank the show's 30 best episodes.