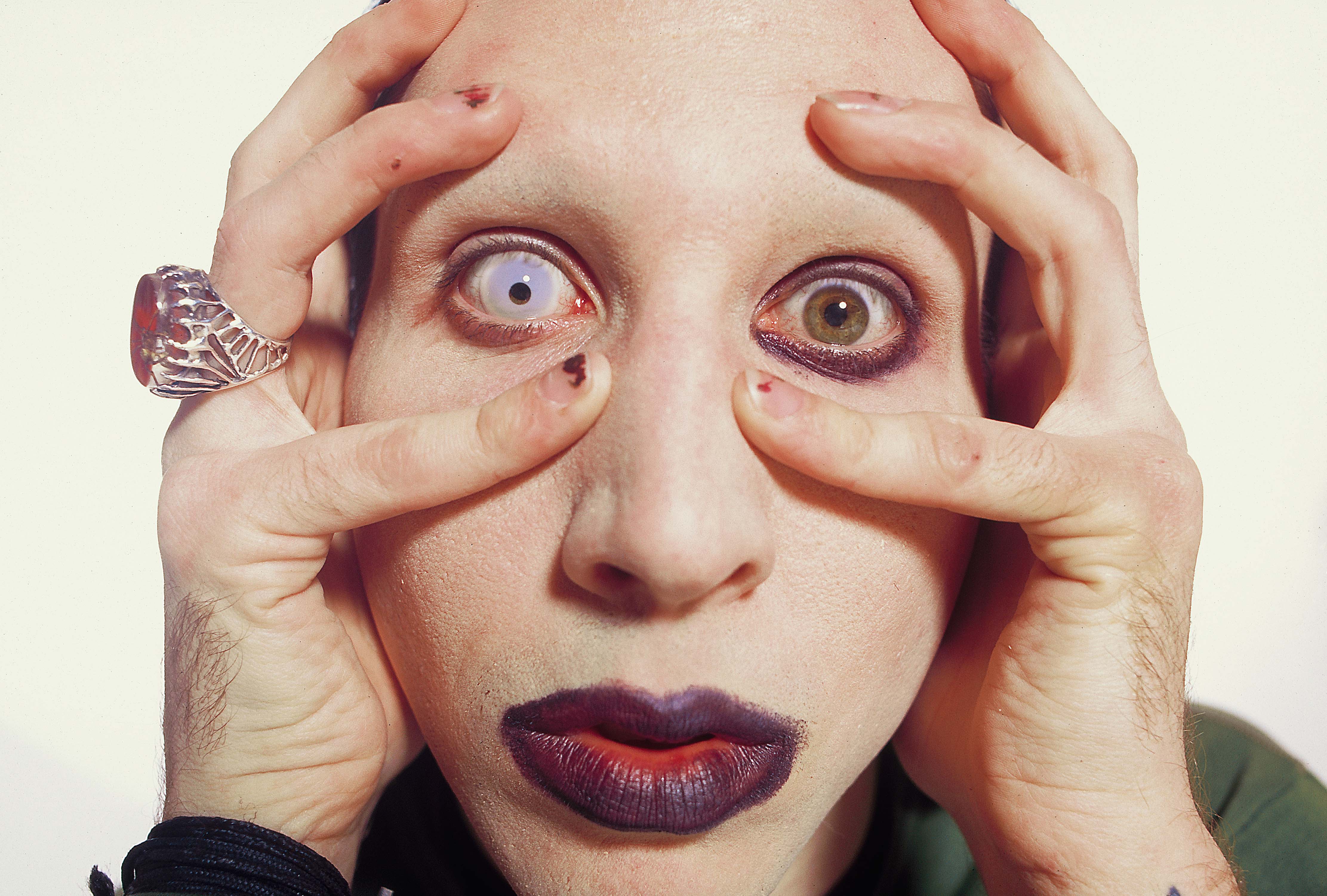 Axl vs Bob Guccione Jr.
1/39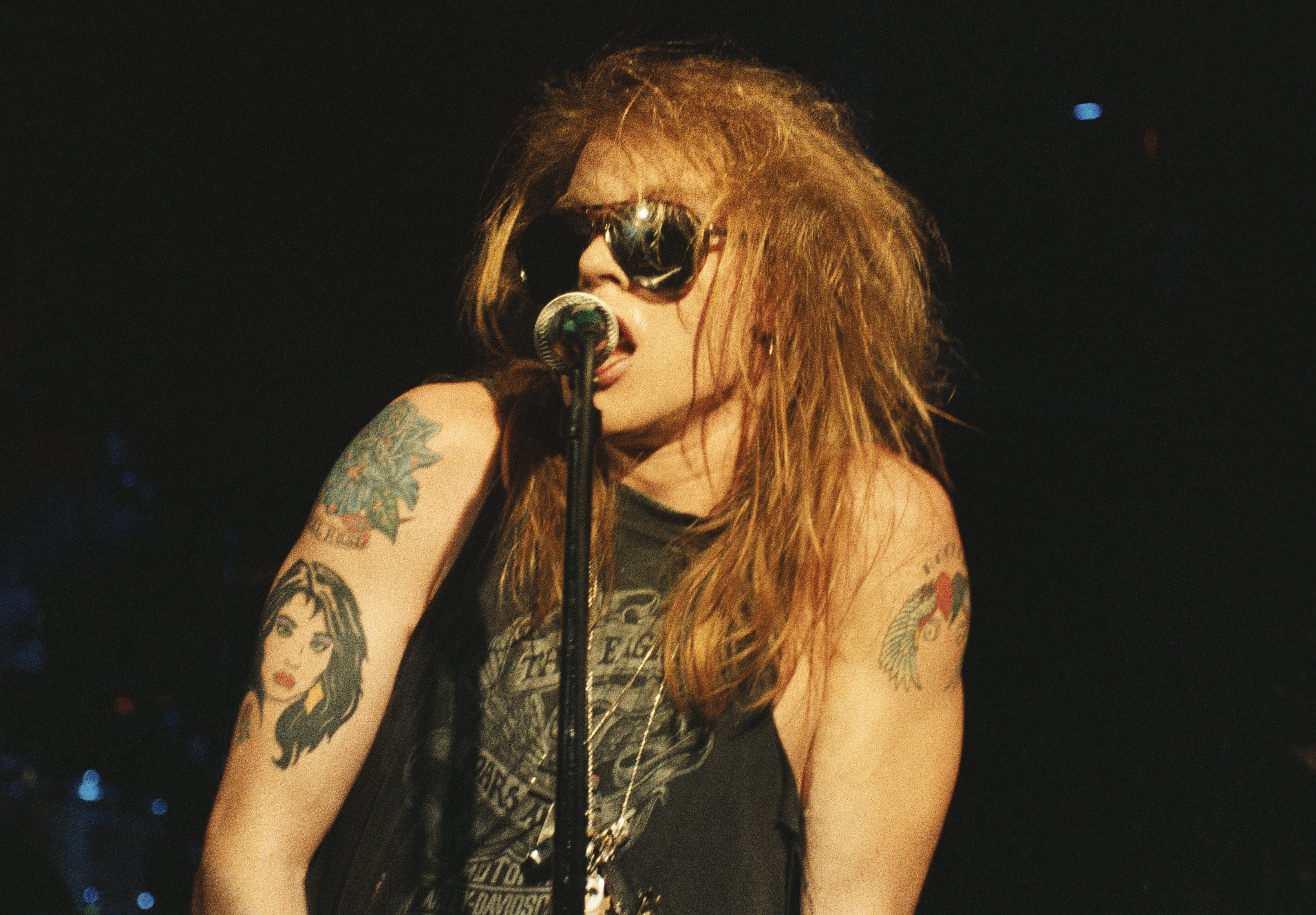 The fifth song on Guns N' Roses' 1991 studio album Use Your Illusion II, "Get in the Ring" is a vehement and unruly diss track aimed at music critics. Amongst those explicitly mentioned were Andy Secher of Hit Parader and Mick Wall of Kerrang! But perhaps the most aggressive mention was aimed at SPIN's publisher, Bob Guccione Jr.
Axl vs Bob Guccione Jr.
2/39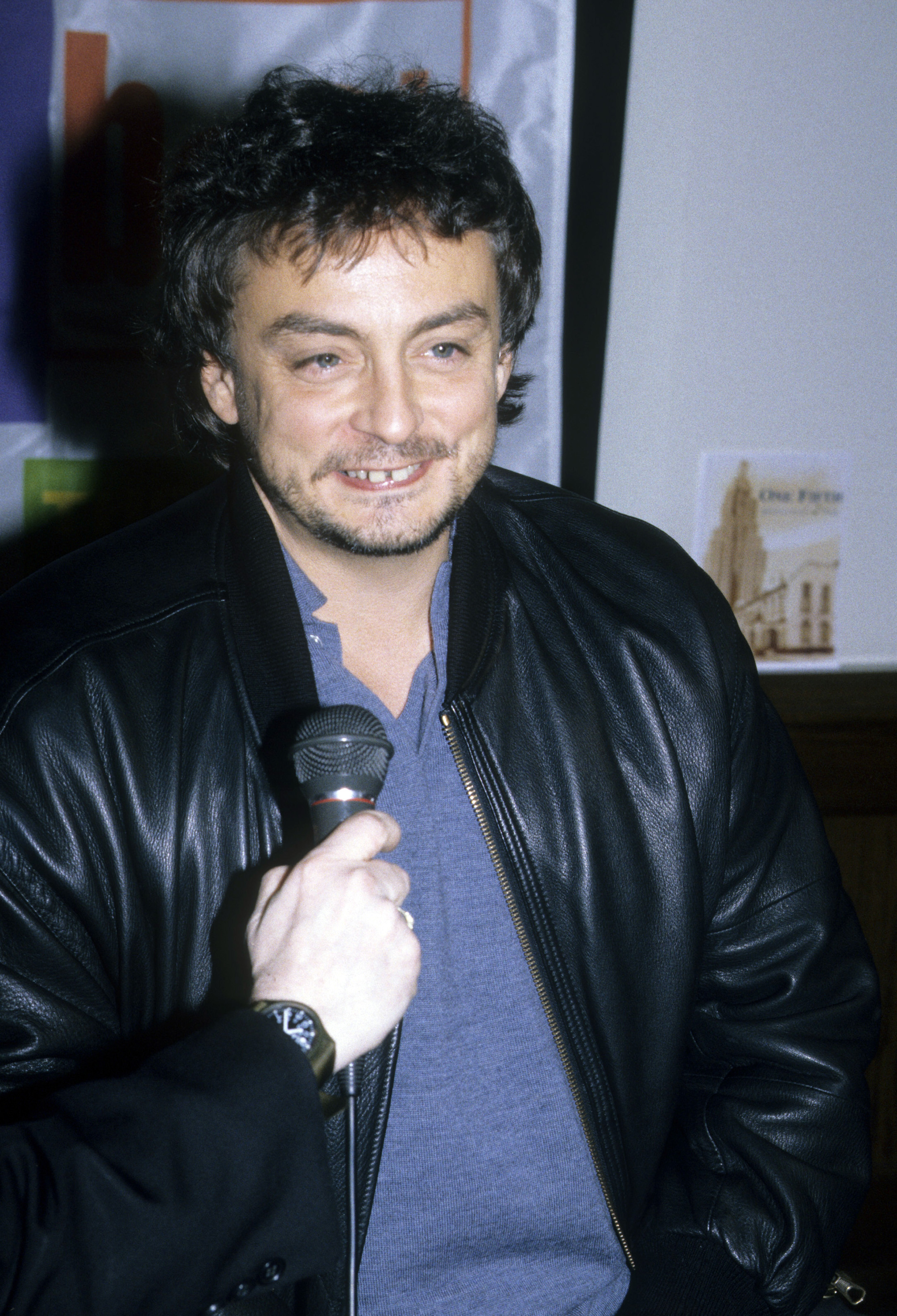 Bob Guccione Jr.'s father was the founder of Penthouse magazine – a popular lifestyle publication containing softcore pornographic pictorials. Evidently, Axl Rose, Duff McKagen, and Slash utilized this information when penning "Get in the Ring." The song questions Guccione Jr.'s motives for criticizing the band: "What you pissed off 'cause your dad gets more pussy than you?"
Axl vs Bob Guccione Jr.
3/39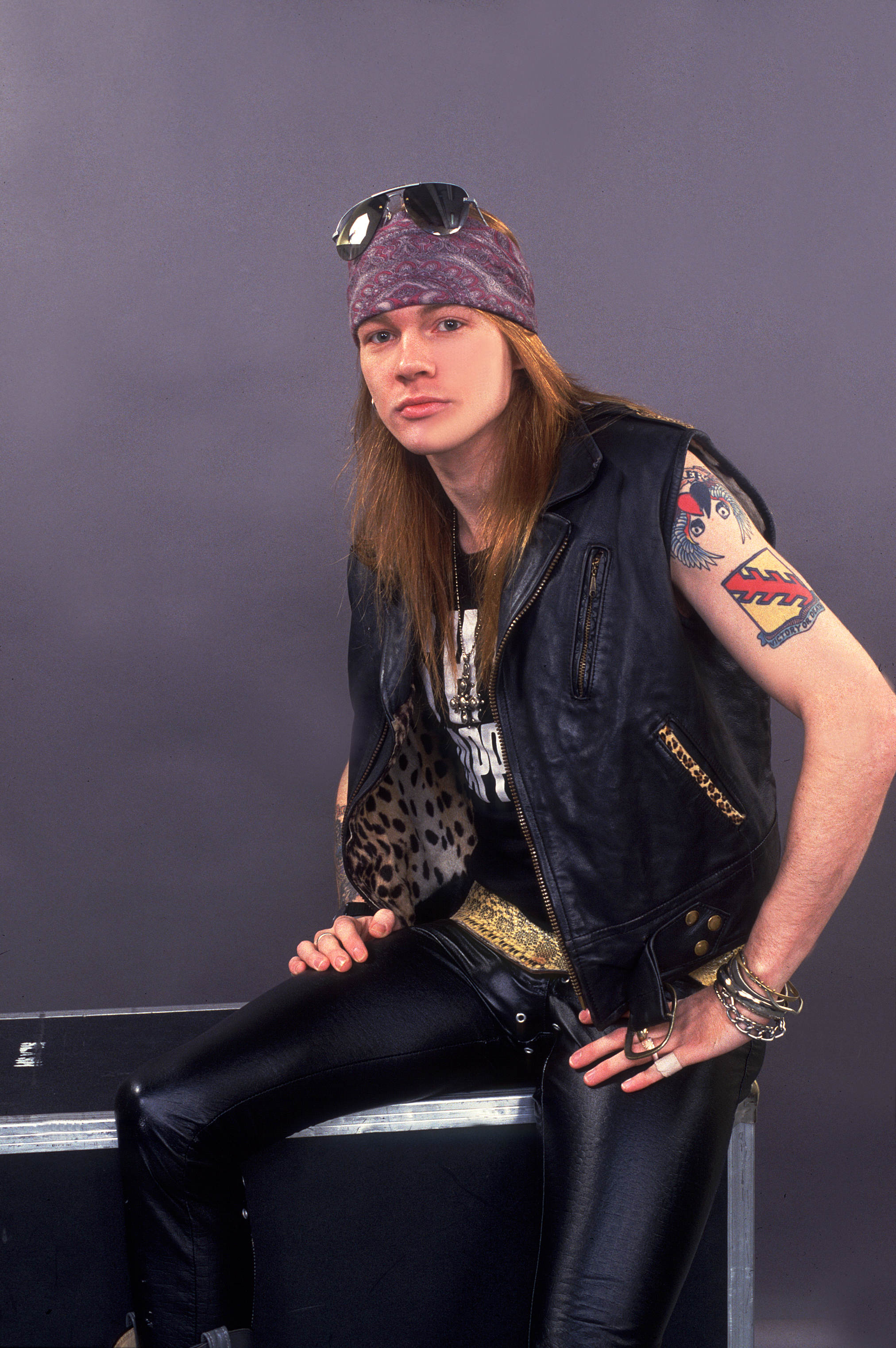 Guccione Jr. eventually accepted Axl's challenge to a fight in a letter stating that the promotion could potentially help sales. However, he later told the Miami Herald that Rose "wimped out" after learning of Guccione's extensive karate training.
Trent Reznor vs Marilyn Manson
4/39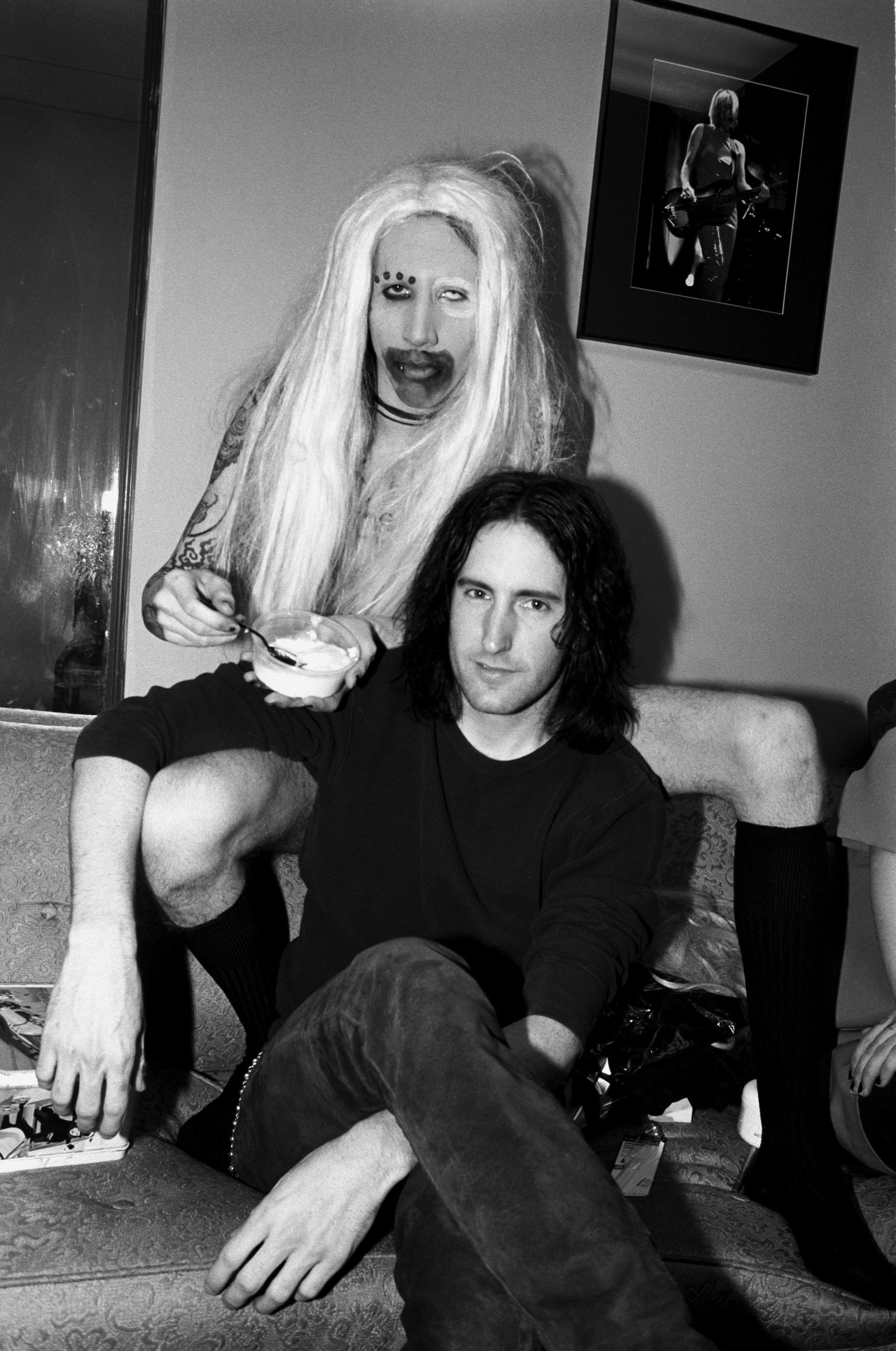 In the early '90s, Nine Inch Nails frontman Trent Reznor created his own label, Nothing Records. Shortly after, he signed Marilyn Manson to the label and produced both their 1994 debut album and their 1995 EP, Smells Like Children.
Trent Reznor vs Marilyn Manson
5/39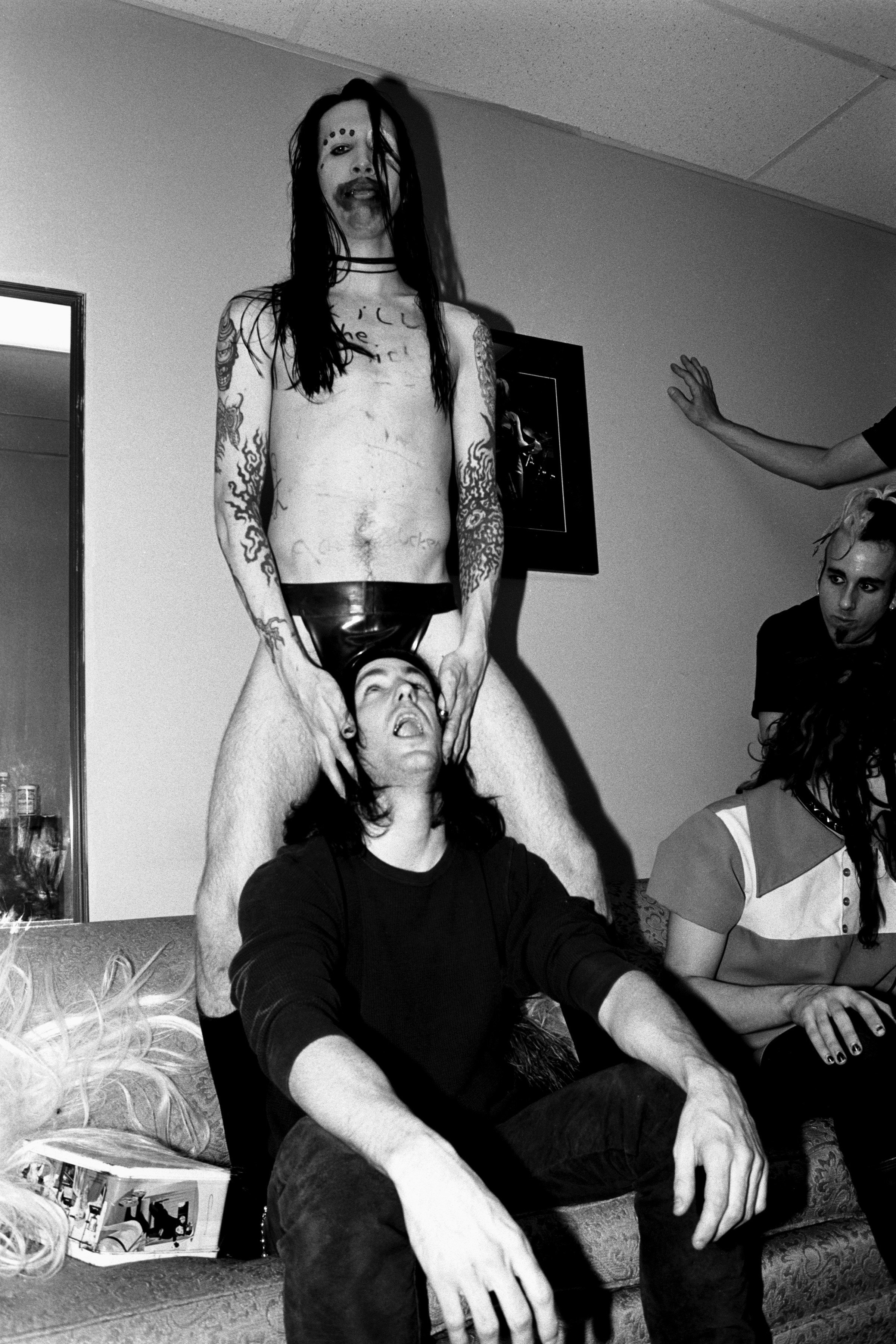 When their cover of the 1983 Eurythmics hit "Sweet Dreams (Are Made of This)" took over MTV, Marilyn Manson solidified themselves as the spine-chilling, shock-rock band of a decade. But things between Reznor and Manson quickly soured when the drug-addicted singers creatively disagreed.
Trent Reznor vs Marilyn Manson
6/39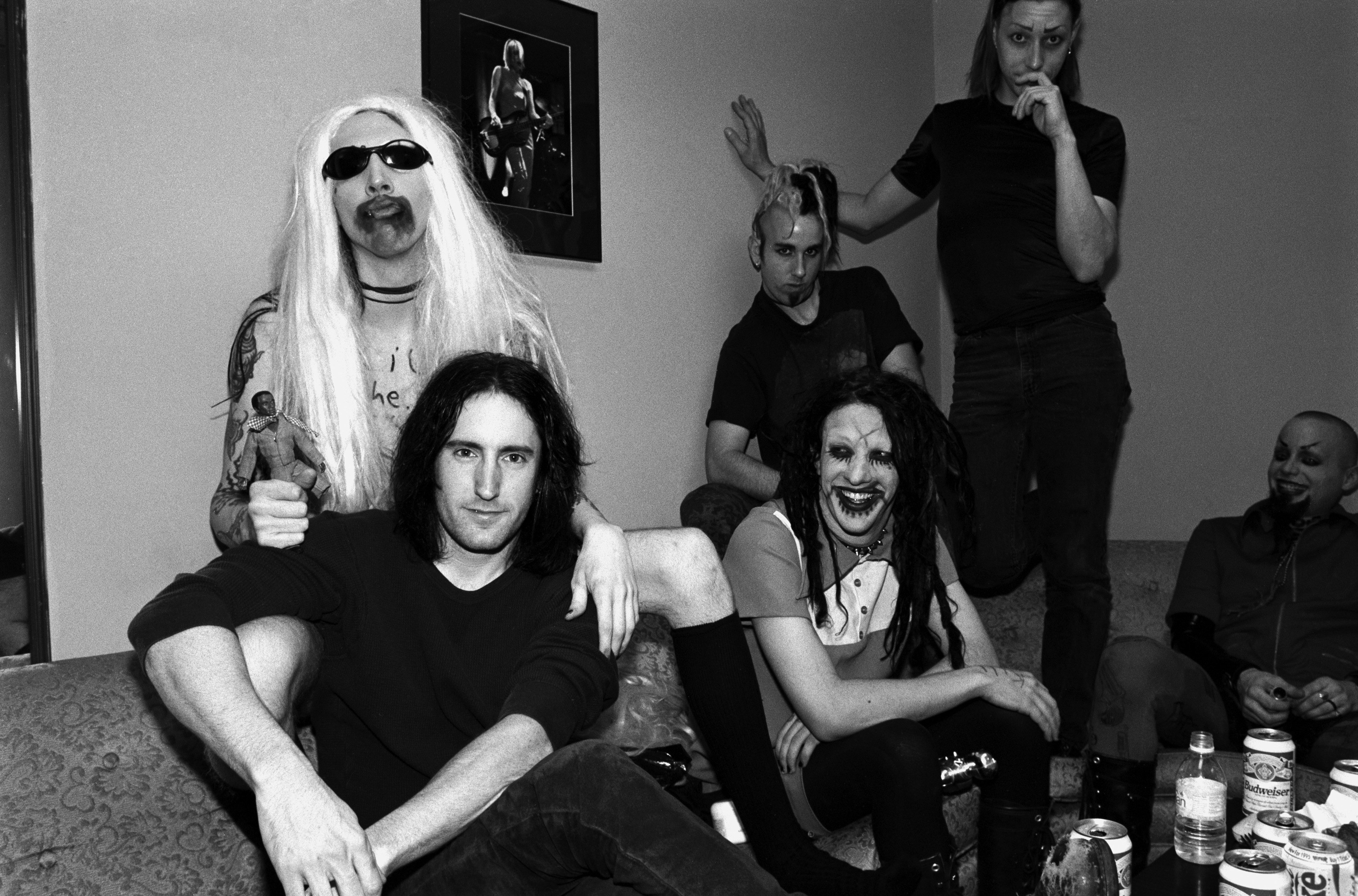 There were a number of reasons for the rising tension between the two: drugs, jealousy, and betrayal. Years after the infamous feud, Manson took to The Howard Stern Show to set the record straight. In short, the singer explained that creative differences on the album Antichrist Superstar and miscommunication about getting sober led to the since-forgiven fallout.
Kurt Cobain vs Axl Rose
7/39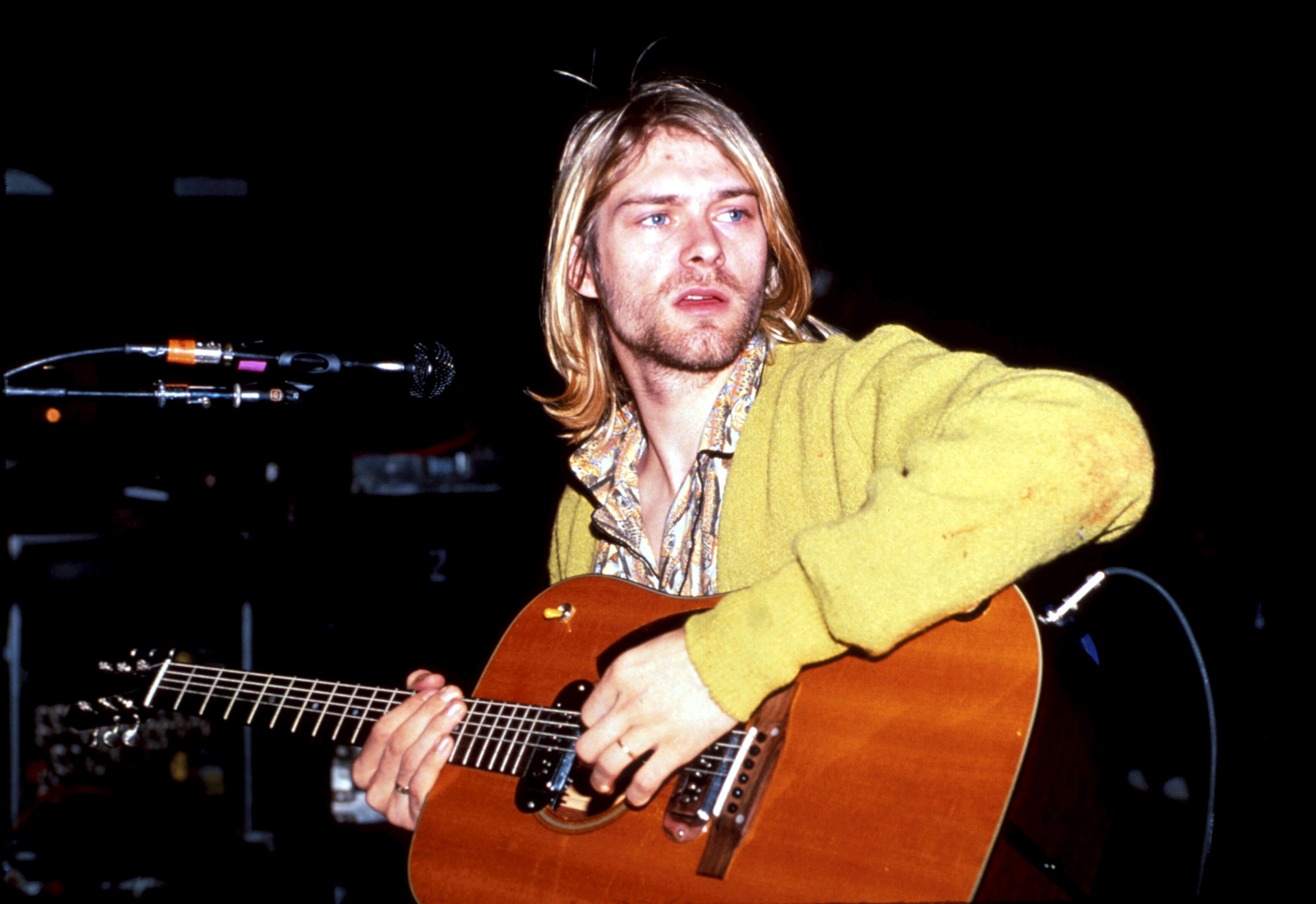 Kurt Cobain vs Axl Rose
8/39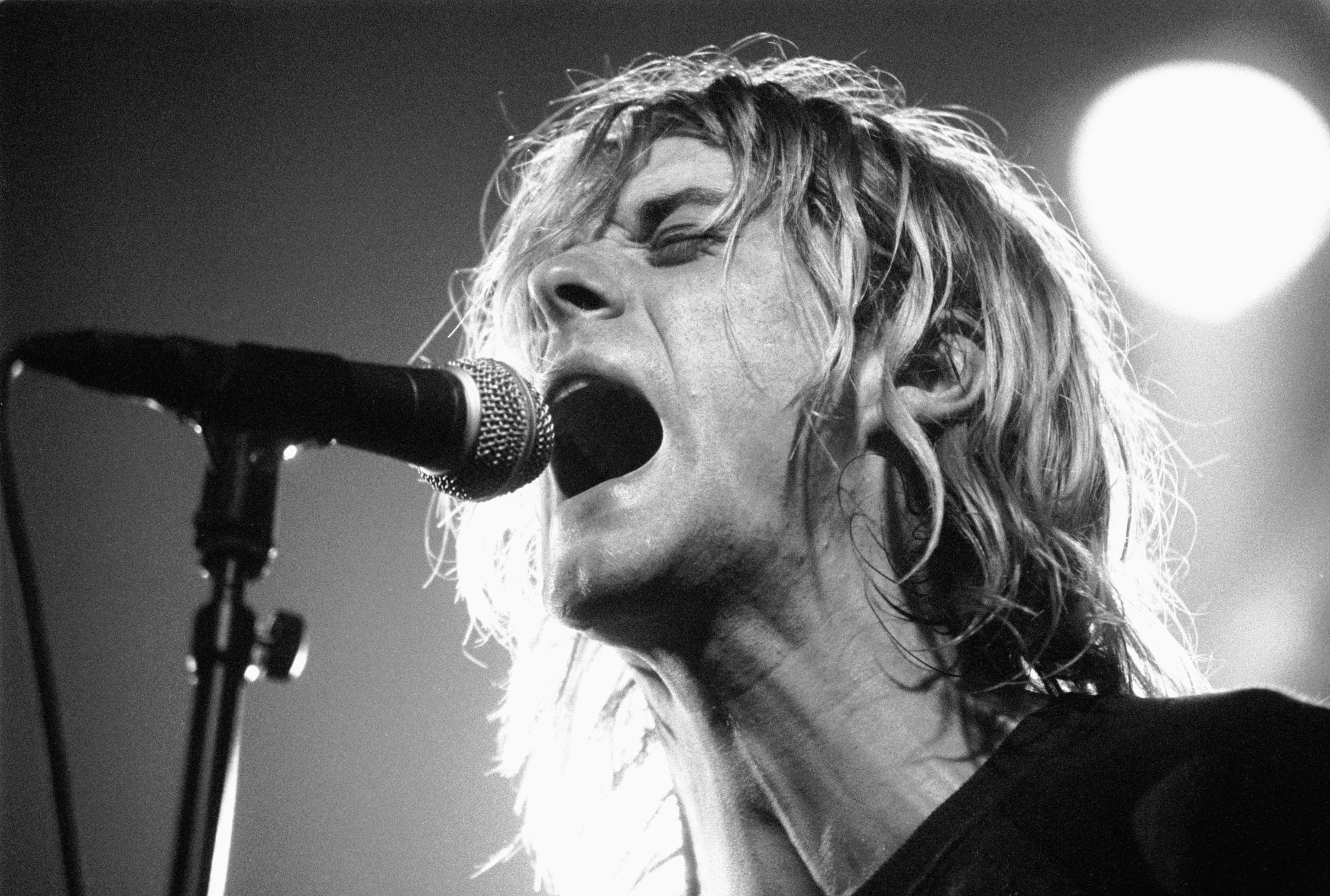 A fan (or perhaps a coattail rider) of the emerging genre, Axl Rose invited Nirvana to play at his birthday party and tour alongside Guns N' Roses. However, Kurt Cobain, who famously sought to distance himself and his band from corporate control, rejected Axl's request, even verbally denouncing the group in an interview: "We're not your typical Guns 'N' Roses type of band that has absolutely nothing to say."
Kurt Cobain vs Axl Rose
9/39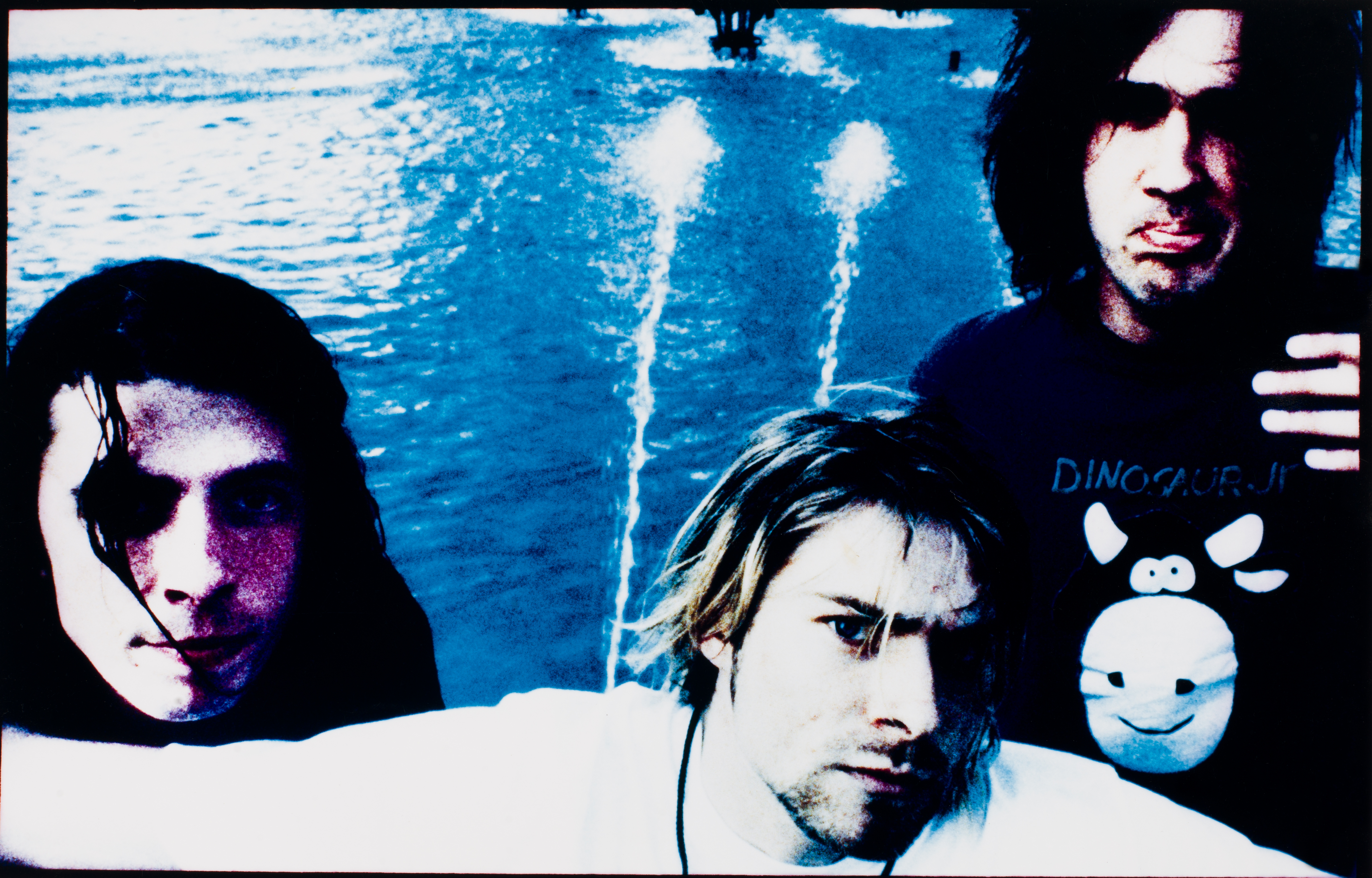 Naturally, Axl reacted to the rejection poorly, publicly calling Cobain and his wife Courtney Love "junkies" and positing that their newborn daughter was disfigured. Then, in 1992, the two bands crossed paths again during the MTV VMAs. As Axl Rose walked by Nirvana, Love shouted in his direction: "Axl, you're the godfather [of Frances Bean Cobain]." Axl retorted: "You shut your bitch up, or I'm taking you down to the pavement."
Billy Corgan vs Courtney Love
10/39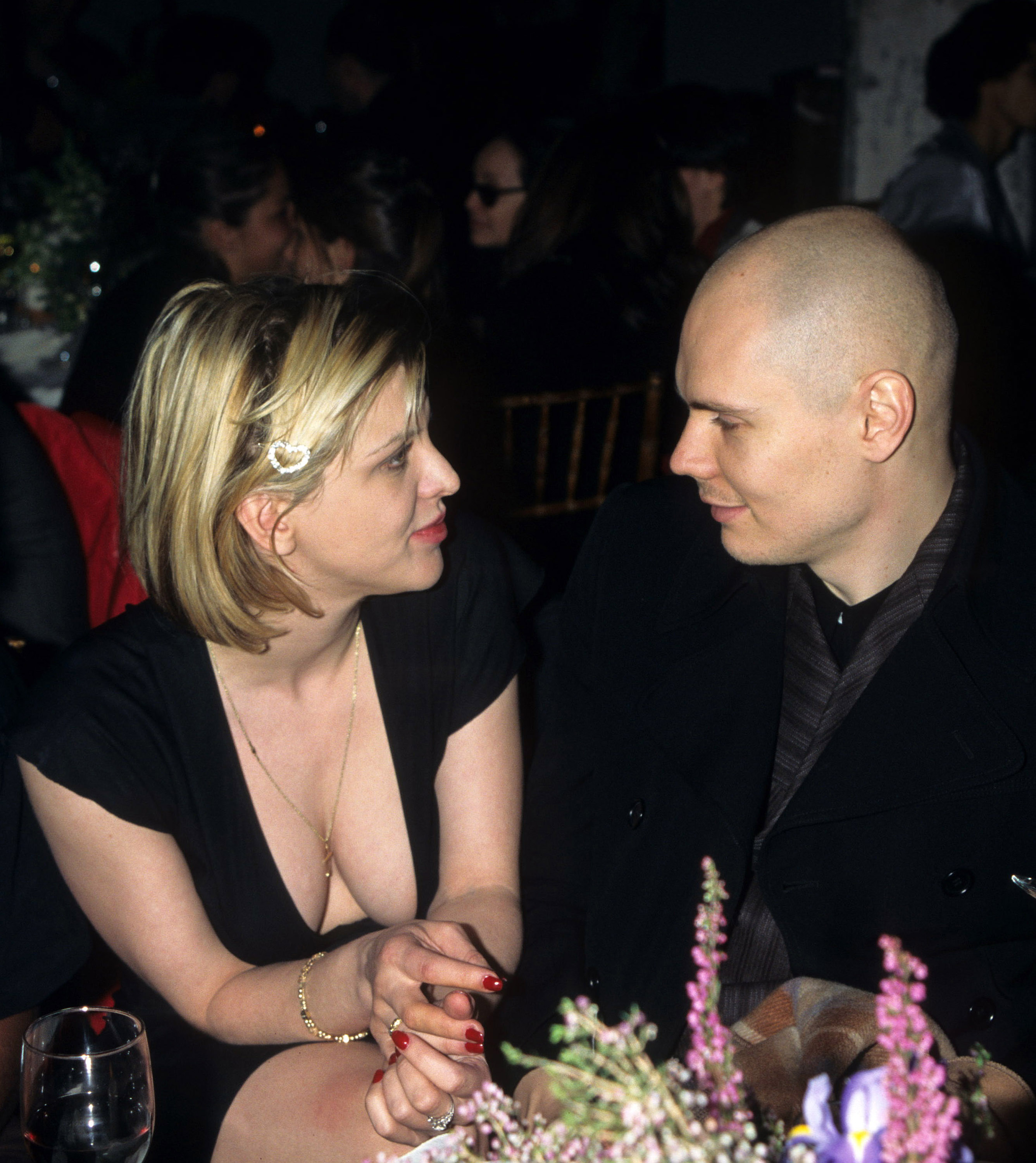 Back in 1991, before her infamous marriage to grunge idol Kurt Cobain, Courtney Love dated Smashing Pumpkins frontman Billy Corgan. That same year, Courtney Love accompanied her boyfriend to the Roskilde Festival in Denmark, where Nirvana was also performing.
Billy Corgan vs Courtney Love
11/39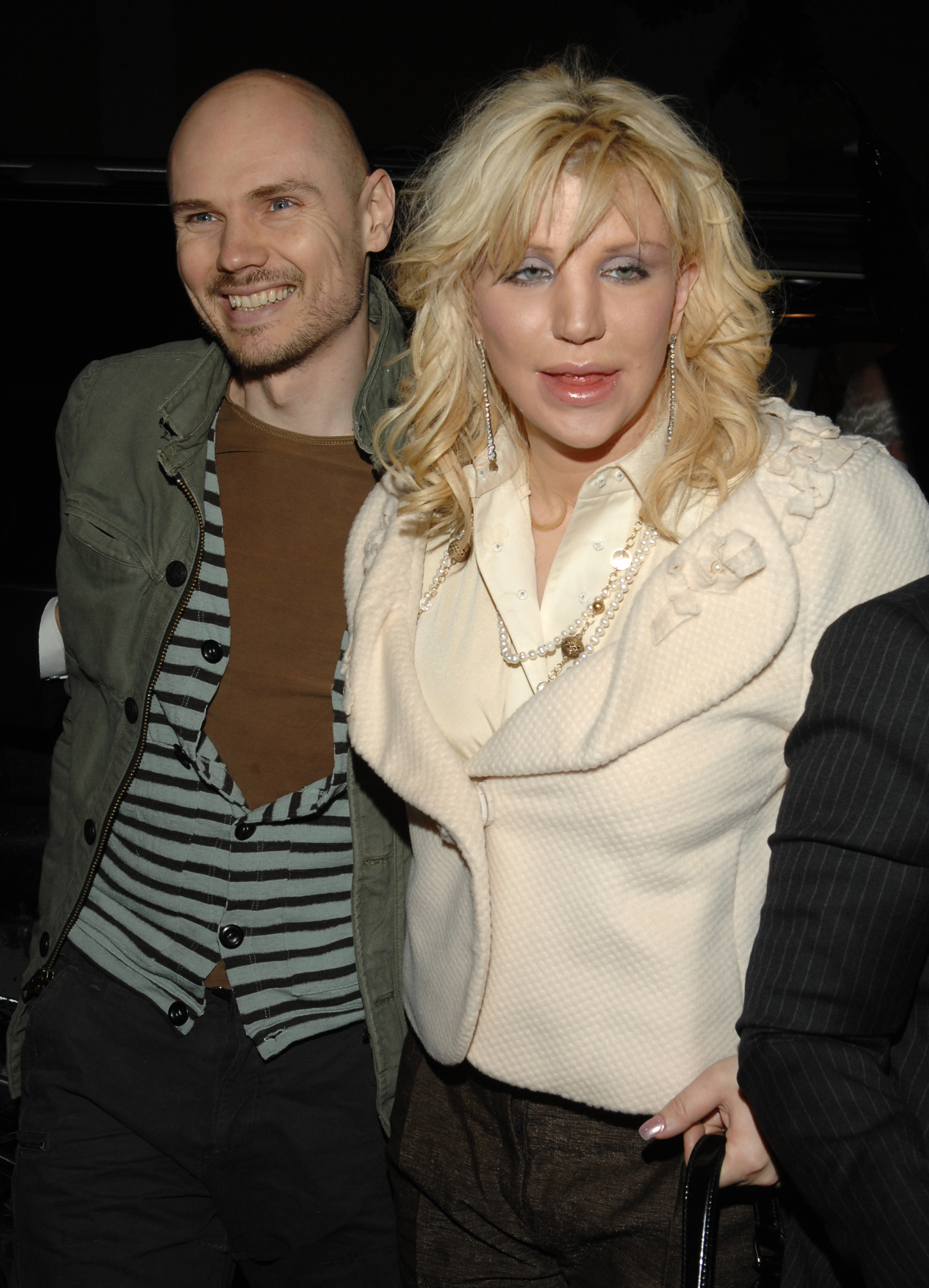 Unwilling to pay for Love's flight home, Corgan forced the Hole singer to travel by ferry alongside Nirvana. It was on this voyage that Love and Cobain's romance commenced. In an interview years later, Love recalls, "I had a crush on Kurt; he was gorgeous, I mean he was beautiful, and enigmatic, and evasive. I still was dating and sleeping with Billy Corgan, but he kind of lost me at this moment."
Billy Corgan vs Courtney Love
12/39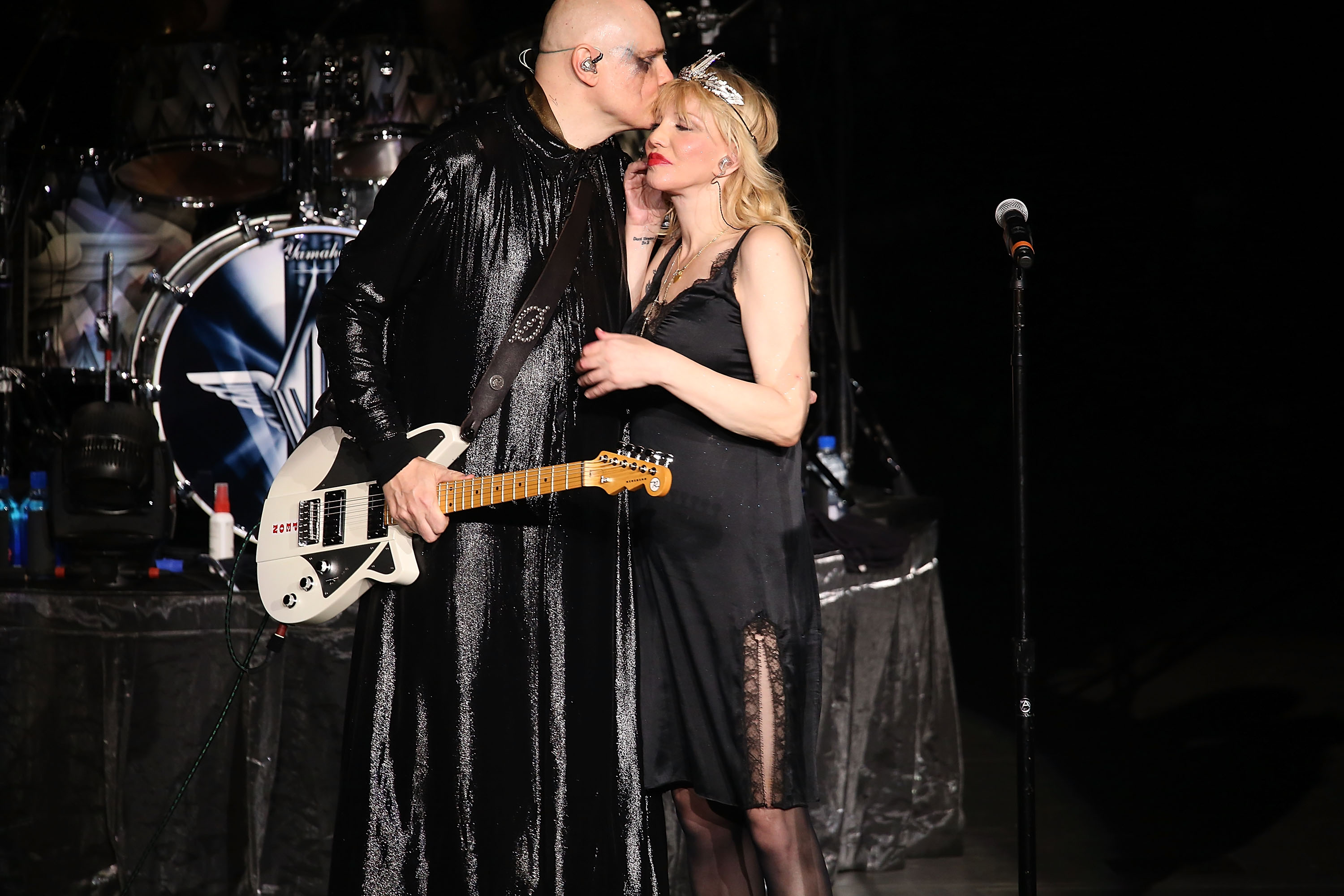 Despite the breakup, the two singers managed to remain civil until 2010, when Corgan accused Love of using songs he wrote on her solo album Nobody's Daughter. Corgan tweeted, "Maybe you should go [somewhere] nice [and] live off your husband's money, [you] know, the money he made for writing all those great songs. Fortunately, the two were able to squash the beef in 2014.


Courtney Love vs Dave Grohl
13/39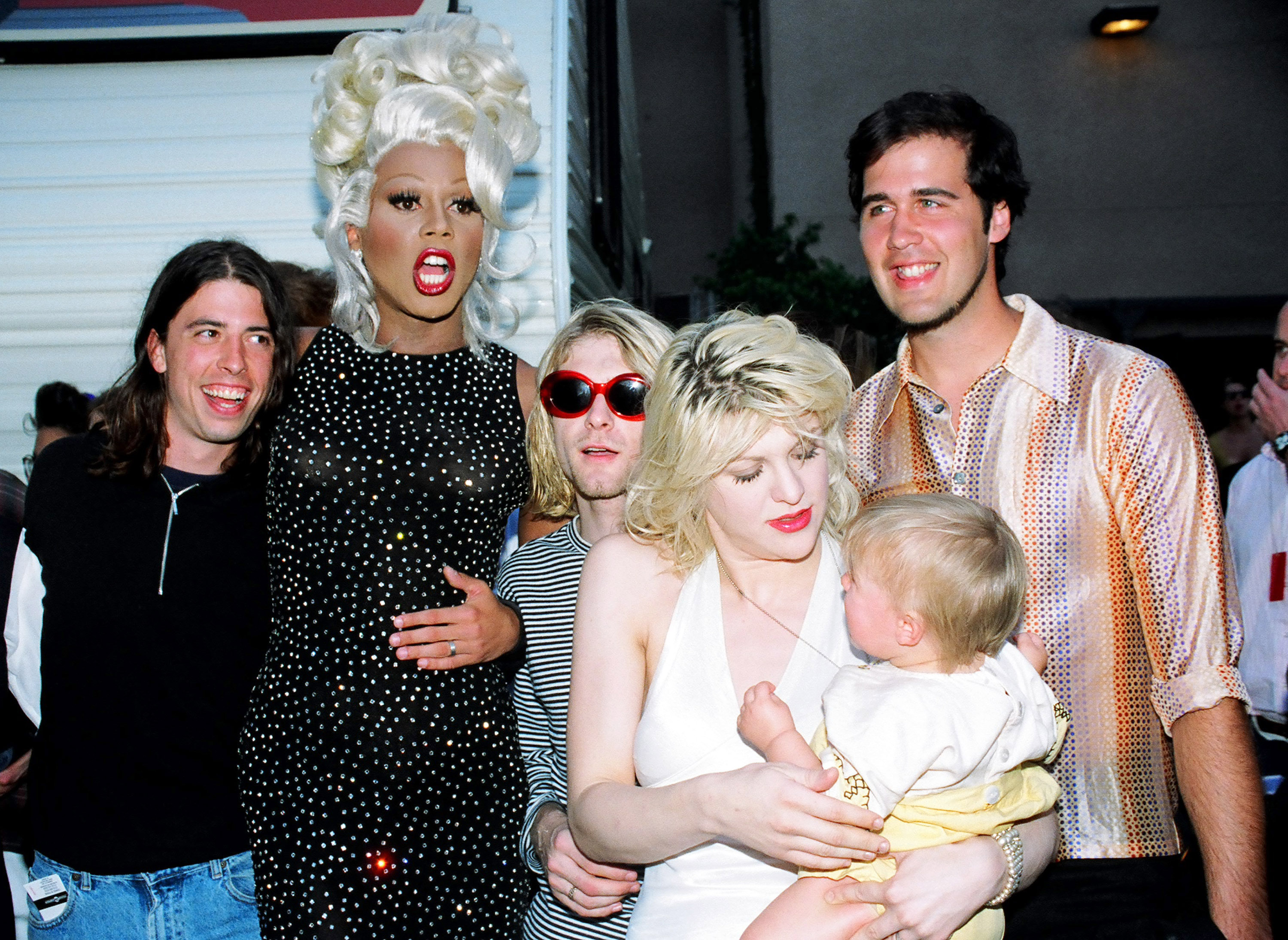 In 1991, Courtney Love and Kurt Cobain wed in Honolulu. Three years later, the Nirvana frontman was found dead in his Seattle home. Before his untimely death, the band had already experienced tribulations involving Kurt's drug use and Love's bad influence on the singer, but the residual drama had yet to ensue.
Courtney Love vs Dave Grohl
14/39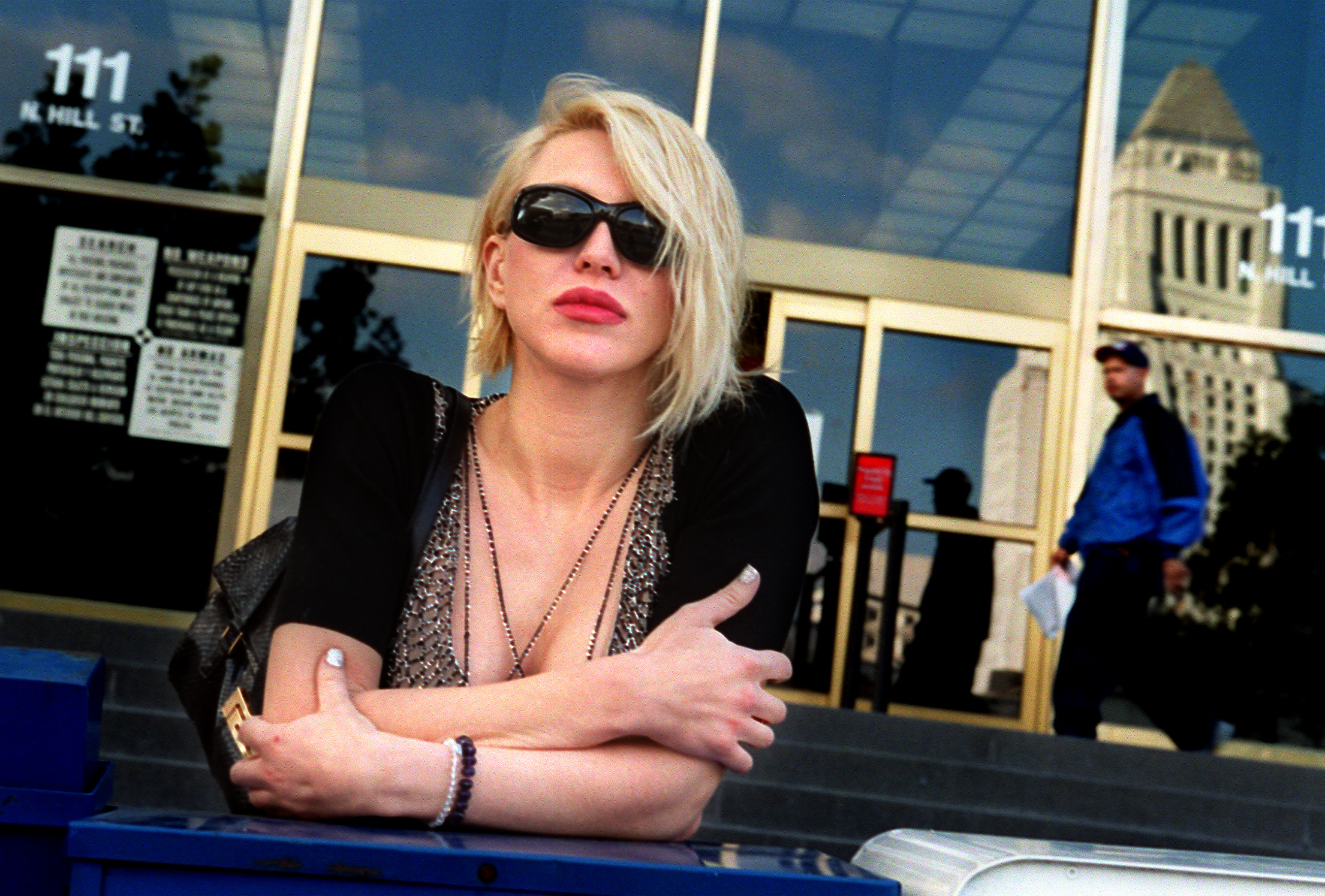 Then, in 1999, Dave Grohl appeared on The Howard Stern Show. The former drummer was asked to name his favorite Hole song. Implying that Kurt Cobain wrote most of Love's songs, Grohl responded, "Teenage Whore," because he knew "Courtney [actually] wrote it."
Courtney Love vs Dave Grohl
15/39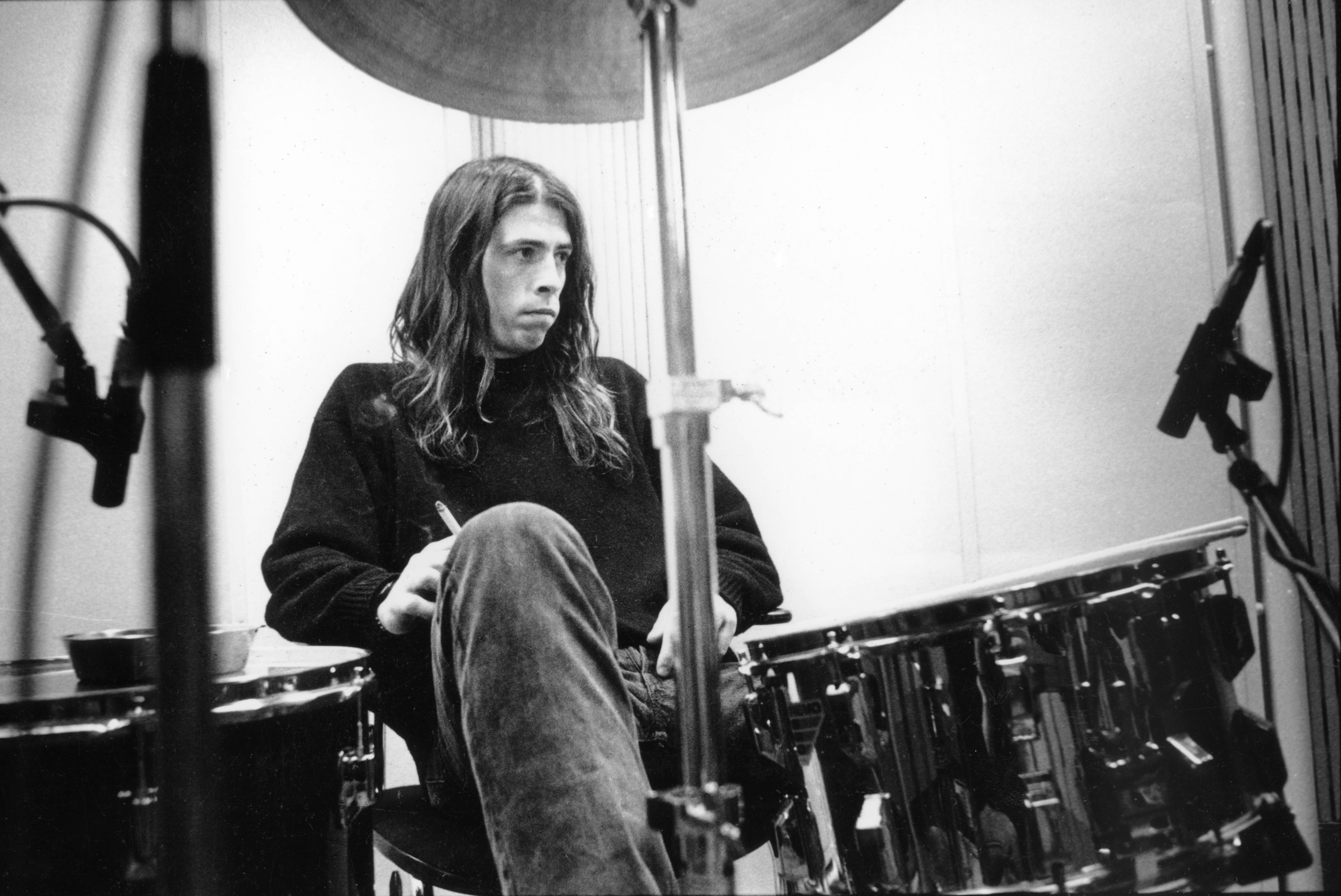 Following a string of disagreements about the release of posthumous Nirvana songs, Love and the band became entangled in legal disputes. Then, in 2007, Foo Fighters released their album Echoes, Silence, Patience and Grace, which contains the song "Let it Die." When questioned if the song's controversial lyrics were about Love, Grohl said, "There are a lot of people that I've been angry with in my life, but the one that's most noted is Courtney. So, it's pretty obvious to me that those correlations are going to pop up every now and again."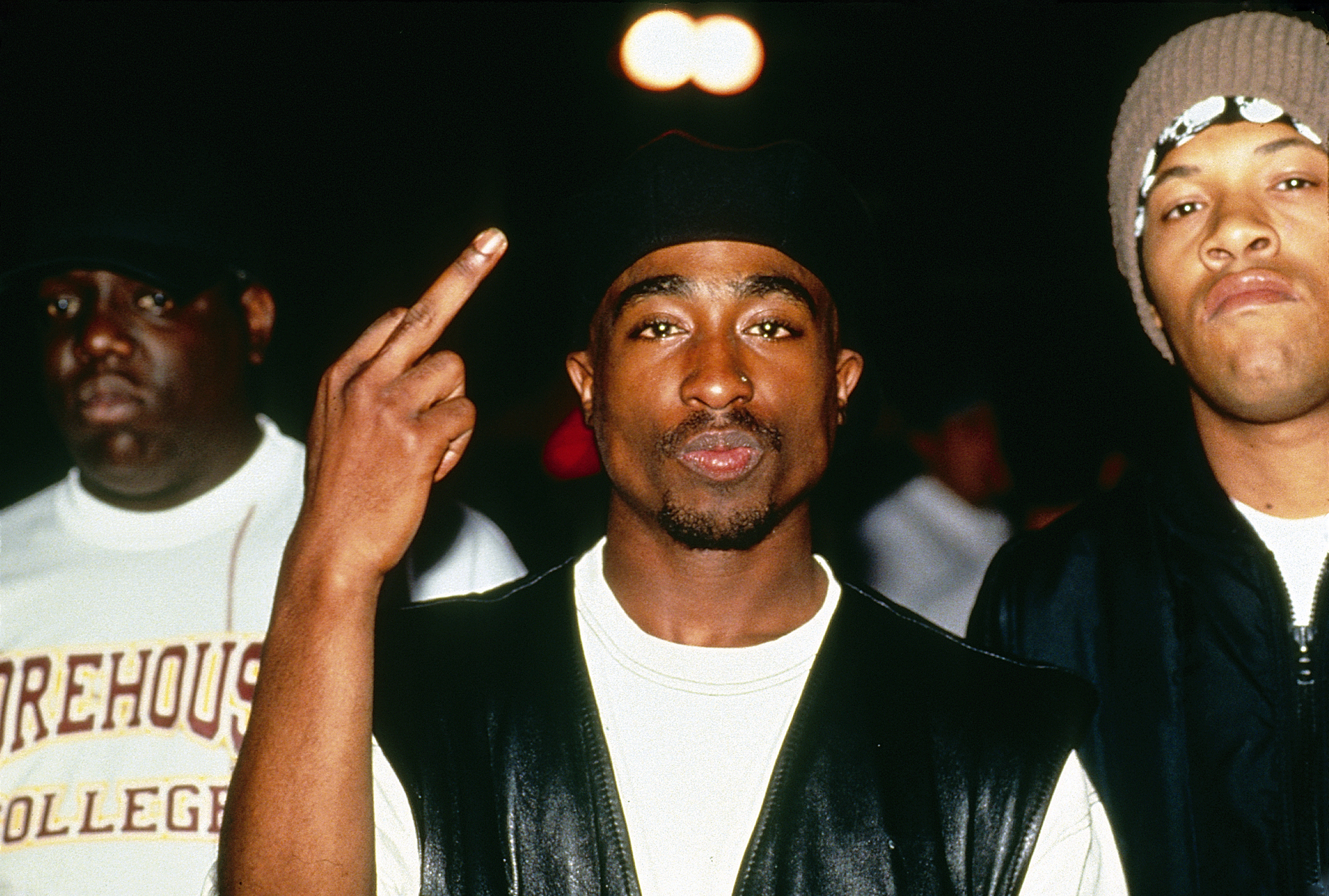 At the peak of their careers, Tupac and Biggie were tragically slain – both in separate drive-by shootings by still-unknown assailants. Ostensibly, their deaths were the result of an East Coast-West Coast feud fueled by the media and word of mouth.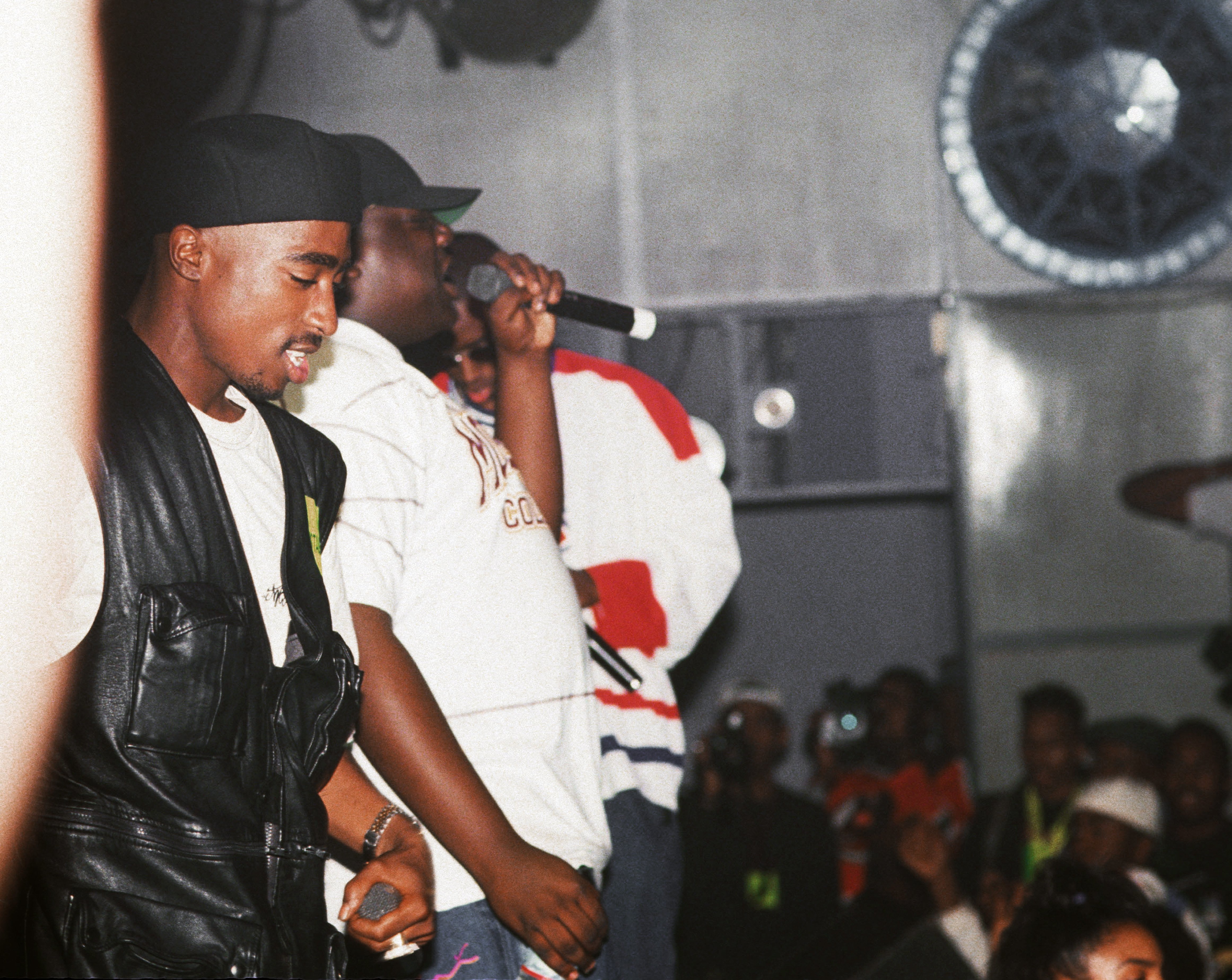 Initially friends, their creative competition took a turn for the worst when Tupac was shot five times while entering a New York studio. Shakur recalled seeing members of Biggie's crew, Junior M.A.F.I.A., present at the time of his attempted assassination and quickly called the incident a "set up."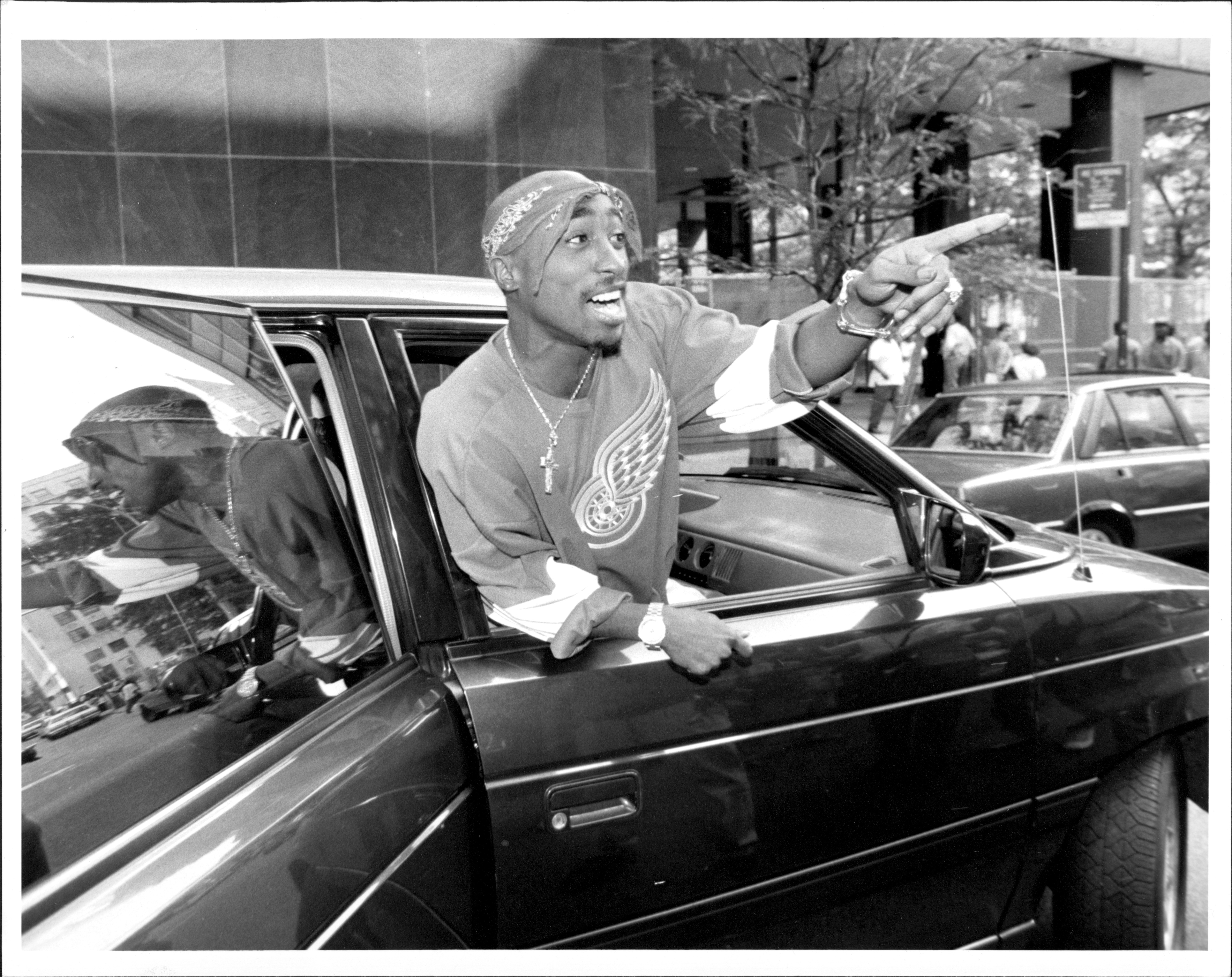 Shortly after, Biggie released the single "Who Shot Ya," a song with eerily coincidental lyrics Biggie claimed were penned long before Tupac was violently assaulted. Tupac retaliated with the diss track "Hit 'Em Up," claiming to have slept with Biggie's wife, Faith Evans, and waging an all-out war amongst the two rappers.
Limp Bizkit vs Creed
19/39
Limp Bizkit and Creed, perhaps two of the most different and detested bands of the decade, found themselves in a feud during K-ROCK's Dysfunctional Family Picnic in New Jersey. An hour late to the stage, Limp Bizkit's Fred Durst took to the microphone to talk sh*t about Creed's lead singer, Scott Stapp.
Limp Bizkit vs Creed
20/39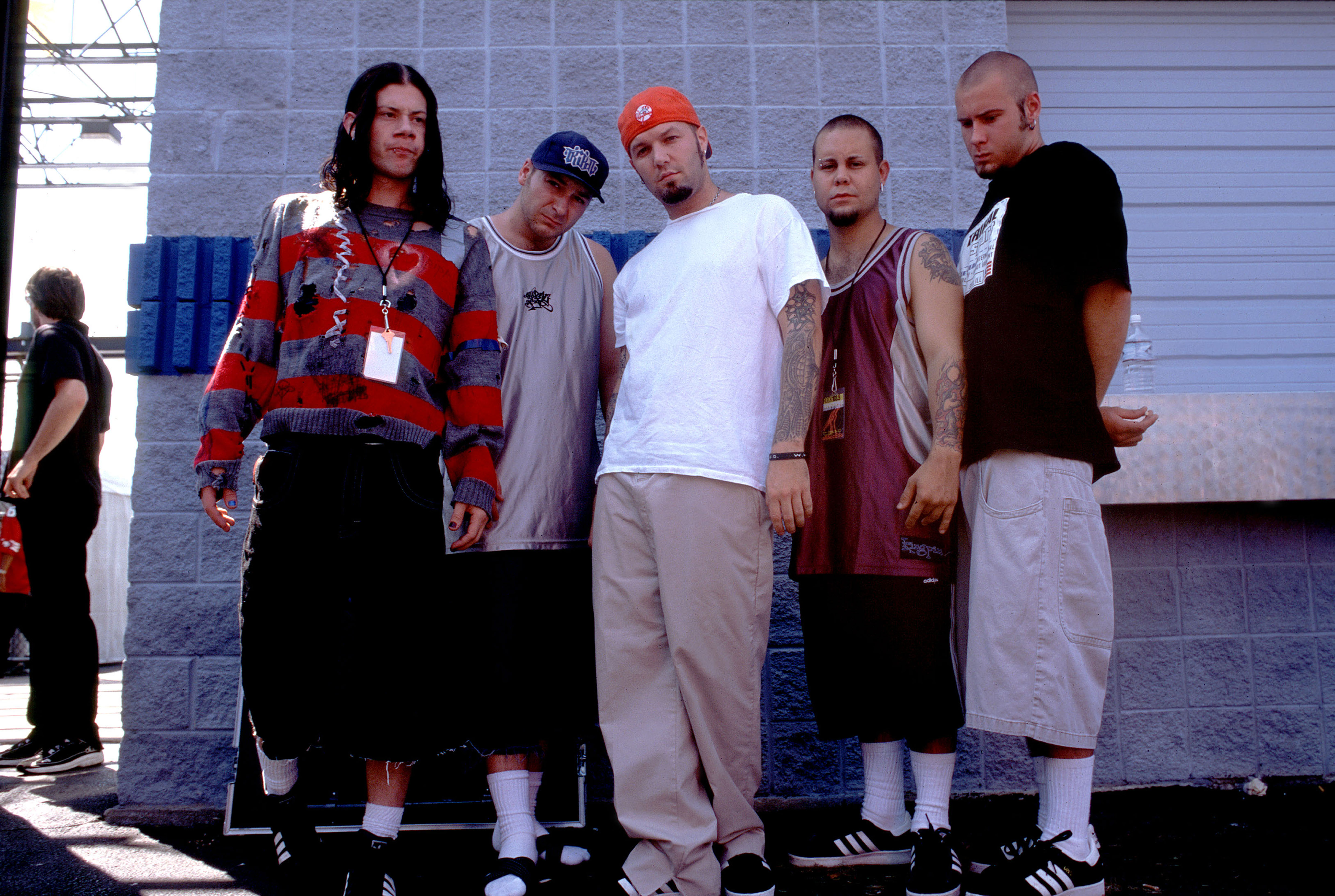 Instead of apologizing for his tardiness, Fred Durst announced to the audience that Scott Stapp was backstage "acting like Michael Jackson." Following the "diss," Creed released a statement referring to Durst as "immature and egotistical." Stapp later challenged Durst to a charity boxing match.
Limp Bizkit vs Creed
21/39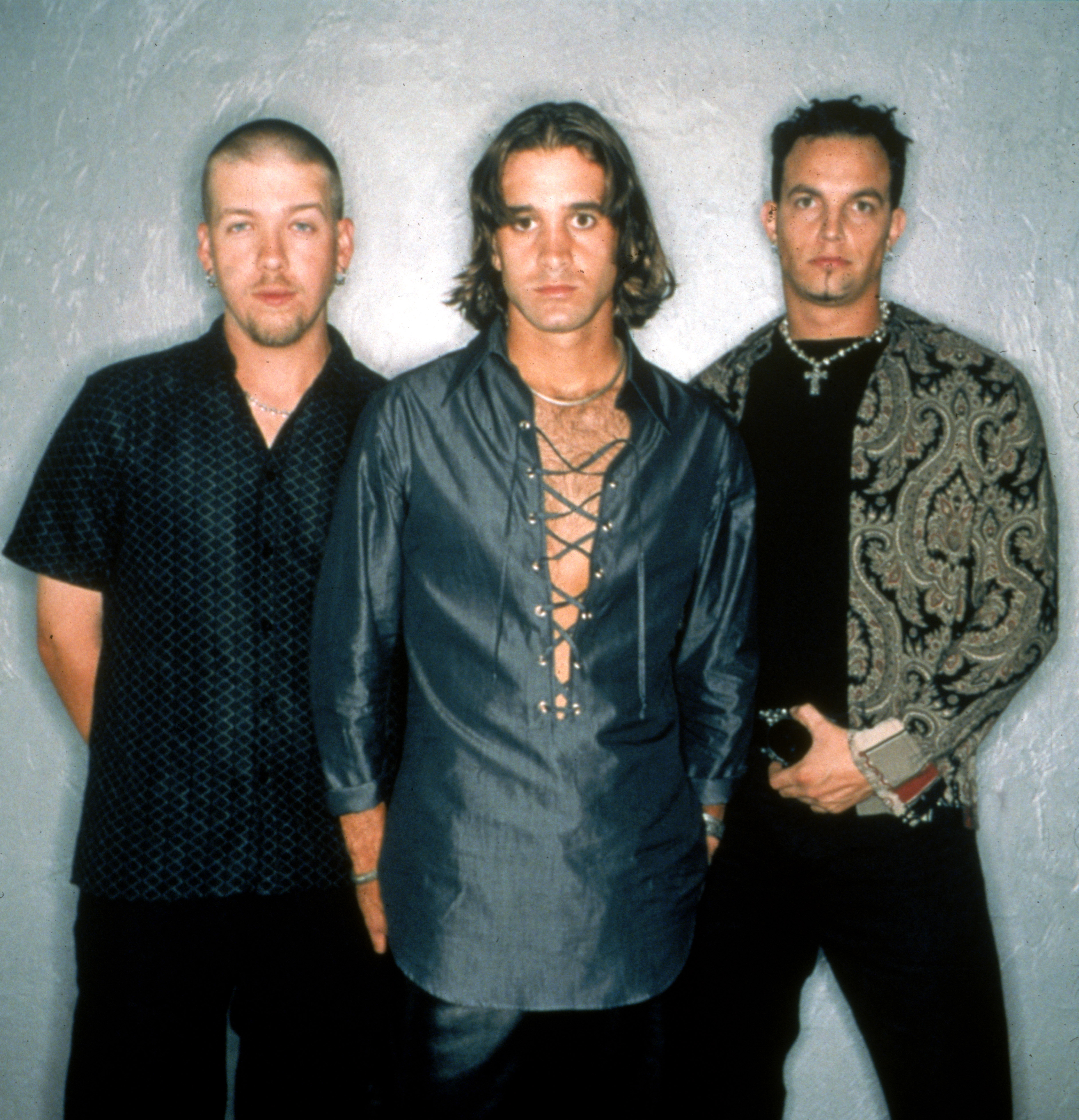 According to a statement released after Durst's outburst, Limp Bizkit was late to the stage because Durst refused to perform both before nightfall and essentially open for Creed. After pleading with the lead singer, organizers were able to get Durst to the stage on one condition: he was first able to finish his dinner.
Prince vs Michael Jackson
22/39