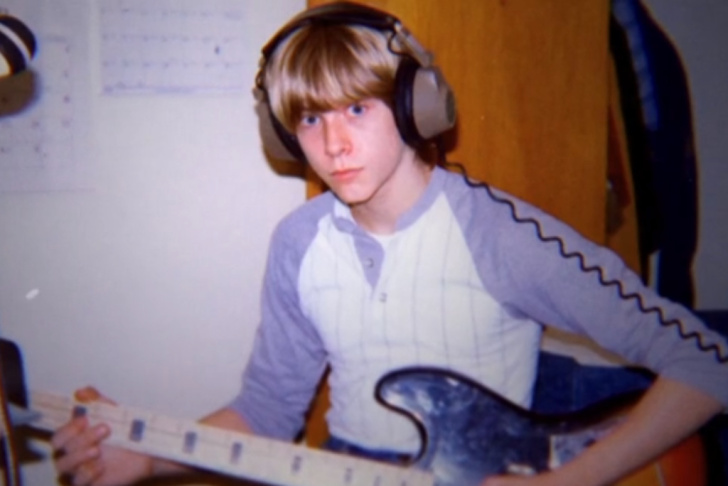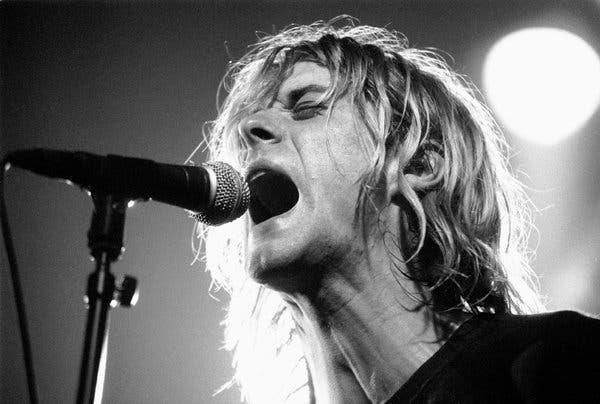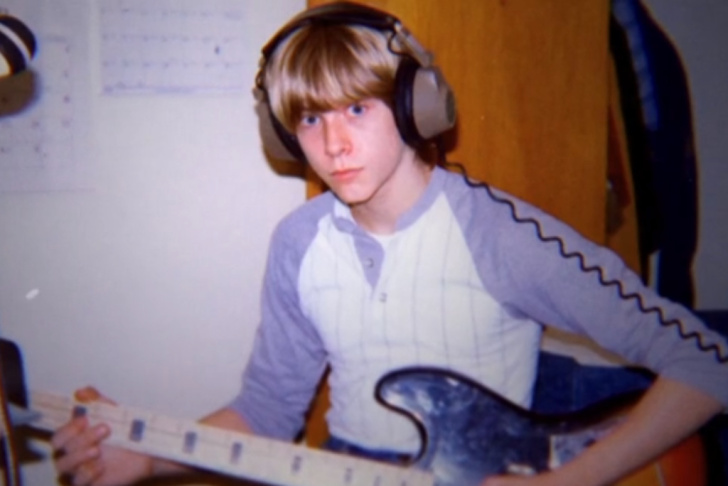 To truly understand the progression of Kurt Cobain's musical identity, it helps to look at his early influences. On his 14th birthday, Cobain's uncle offered him either a bike or a used guitar. He obviously chose the latter, spending his formative years learning hits from bands like Led Zeppelin, Queen, and The Cars, before he began working on his own songs. Cobain played left-handed, though he wrote his songs right-handed. It was the beginning of his iconic decision to flip a right guitar upside down, rather than play a guitar fitted for lefties.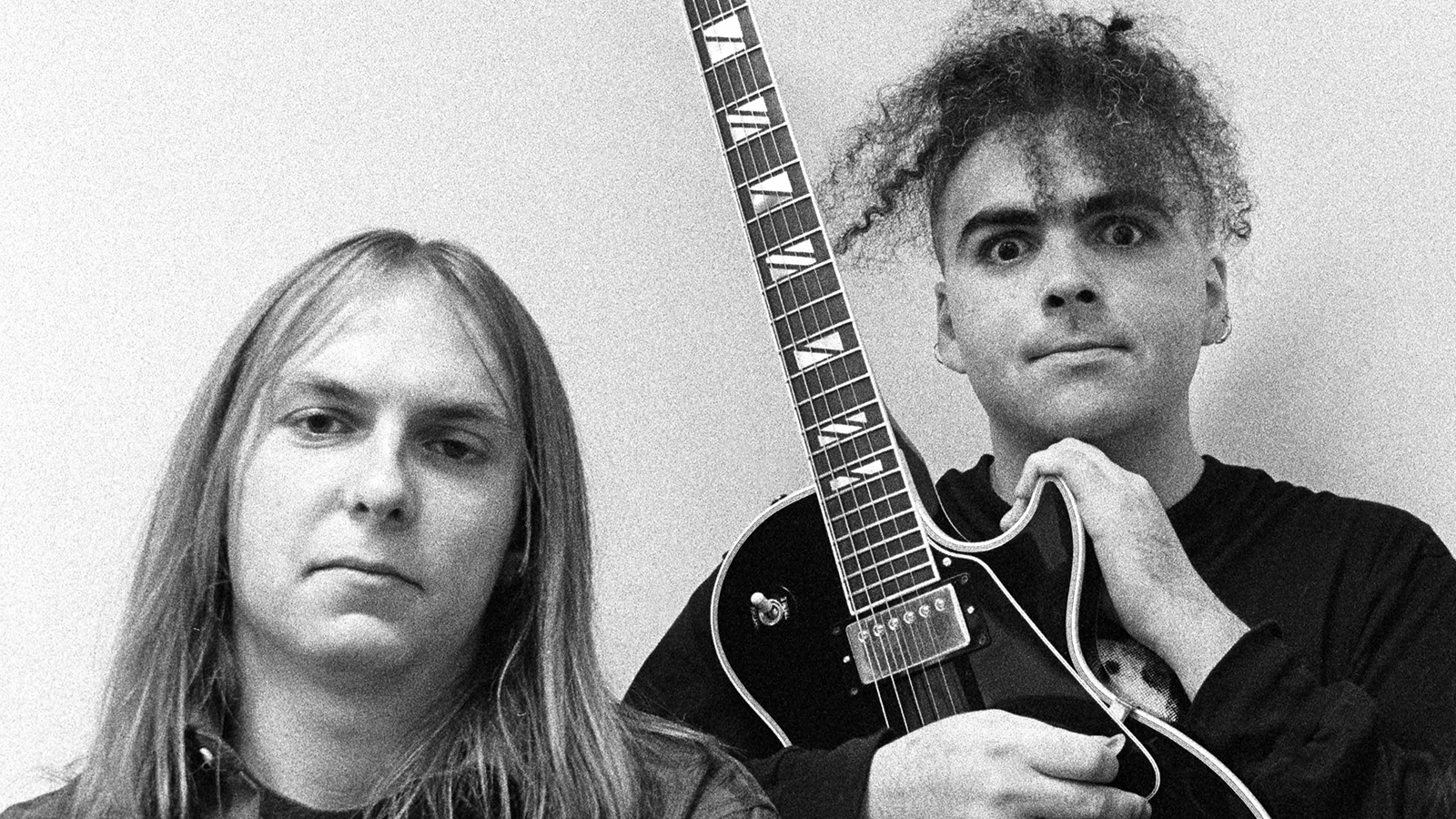 The Melvins formed in 1983 in Montesano, Washington. Their work was key to the development of both grunge and sludge metal. While hanging at the Melvins' practice space, Cobain met Krist Novoselic, who eventually became Nirvana's bass player. The Melvins had a huge influence on Cobain's early years, showing him that there were people around Washington who had an interest in the strange, loud music he enjoyed.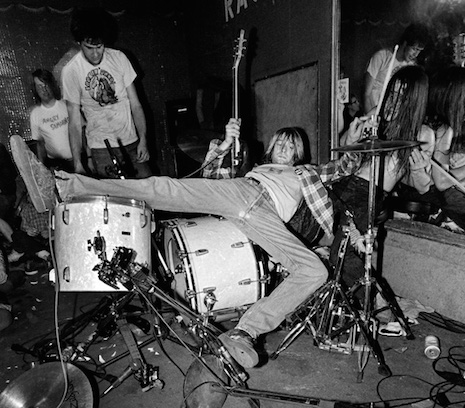 The artistic community around the Melvins led to the formation of several bands. In 1985, shortly after dropping out of Aberdeen High School, Cobain formed his first band, Fecal Matter. Fecal Matter featured Cobain, Melvins drummer Dale Crover playing bass, and Greg Hokanson on the drums. The group spent months rehearsing original material and cover songs, but they broke up in 1986, shortly before the Melvins' rise in popularity.
Early Nirvana Singles
5/26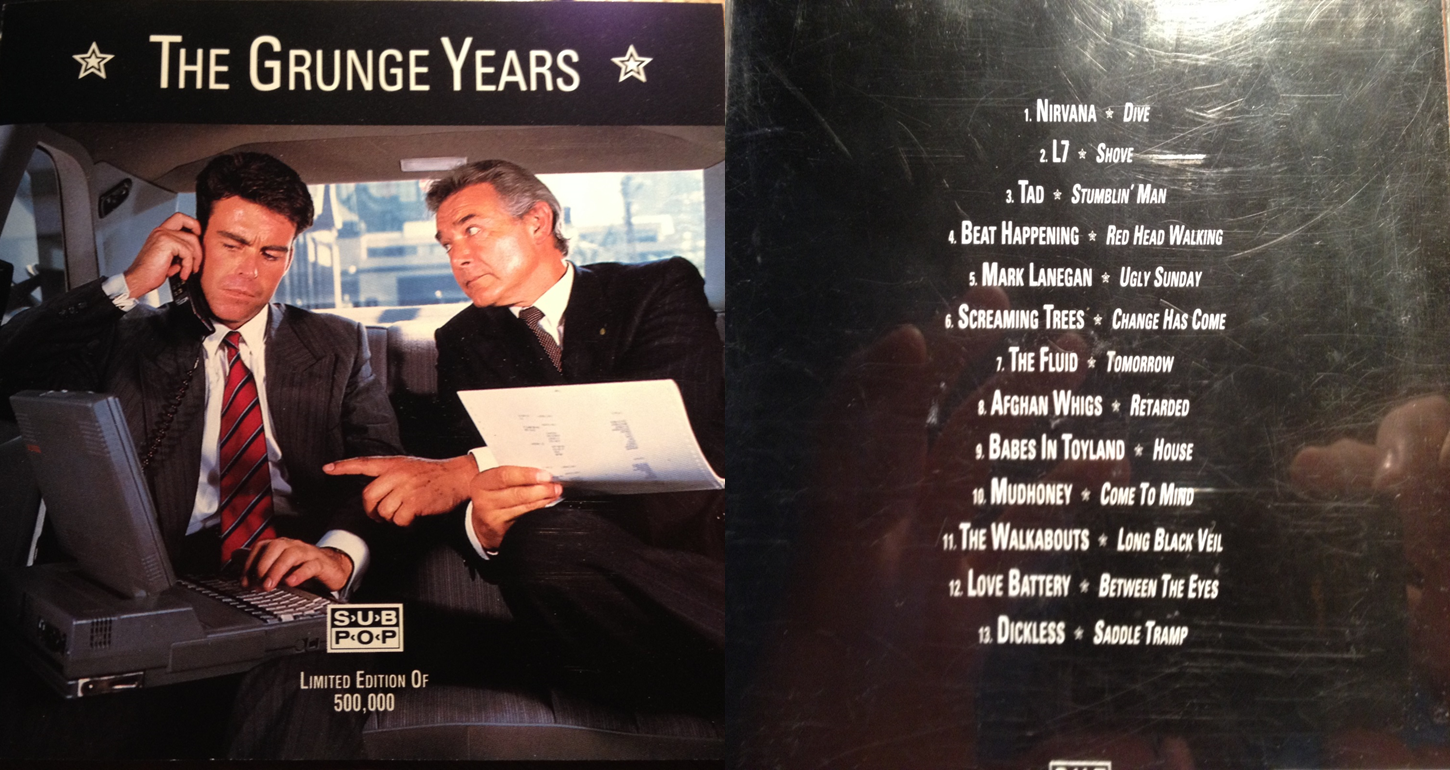 Many of Nirvana's first singles can be traced back to label compilations and various collections released by grunge aficionados. The Grunge Years, one such example, was released by Sub Pop in 1991. The compilation was limited to a pressing of 500,000 copies and is most well-known for its inclusion of one of Nirvana's first singles, "Dive."
The Early Days of Nirvana
6/26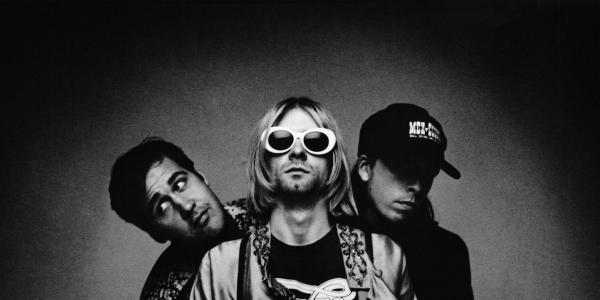 After months of constant pestering, Novoselic finally agreed to join Cobain, forming the first iteration of Nirvana. Cobain was disenchanted after early touring because they could not draw crowds and had trouble sustaining momentum with any regular frequency. During their first few years playing as a band, the duo also had trouble finding a consistent drummer, rotating through several players before heading into the Bleach recording sessions.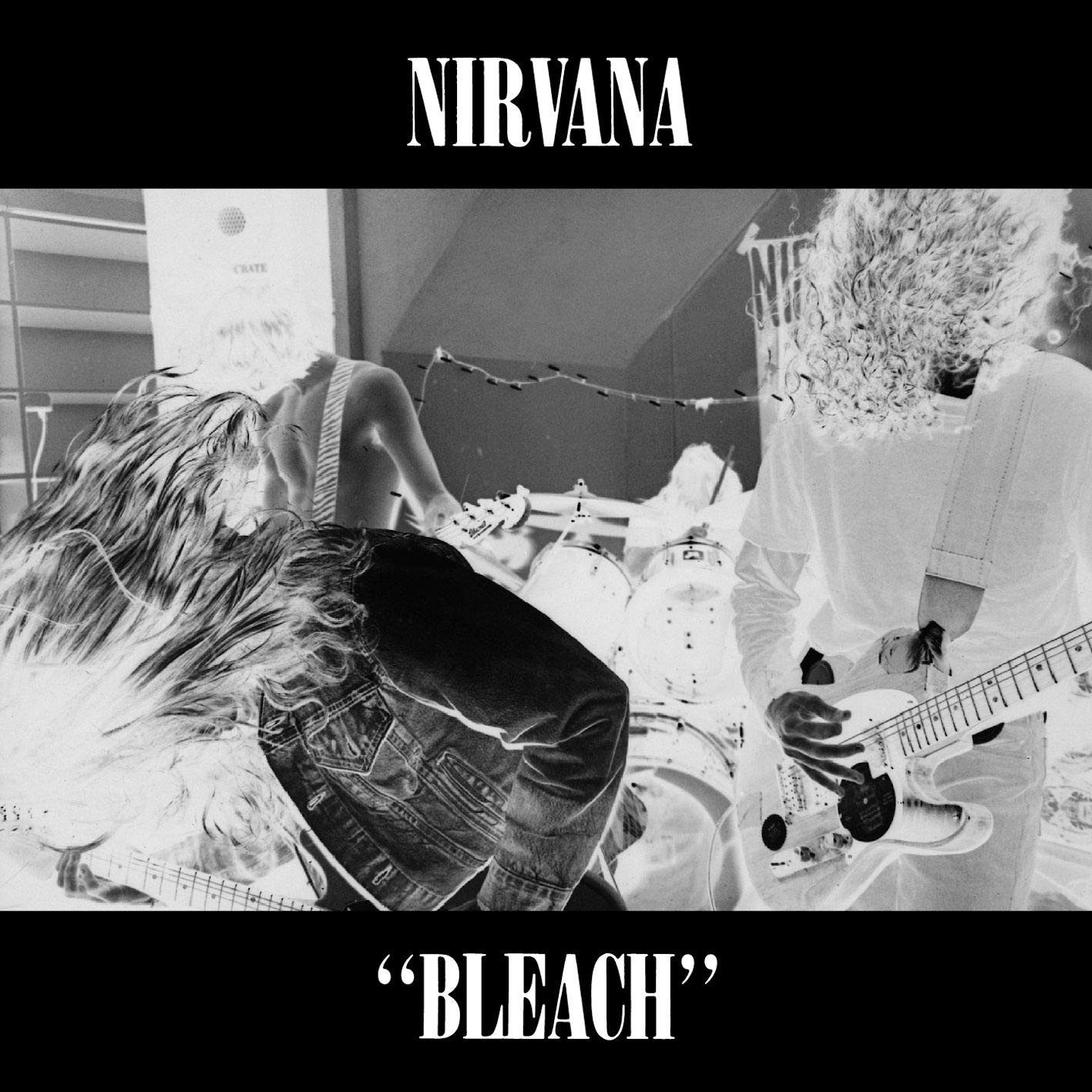 Nirvana released their official debut single, "Love Buzz," on Sub Pop in November of 1988. After the single, Nirvana practiced for two to three weeks in preparation for recording a full-length album, despite requests from Sub Pop that they should record an EP. The record featured Chad Channing on drums, although he was asked to leave the group during the writing and recording process of Nevermind. Bleach is Nirvana's most straightforward album, and Cobain's frustration towards acquiescing towards typical grunge led to his willingness to experiment with different sounds on later records.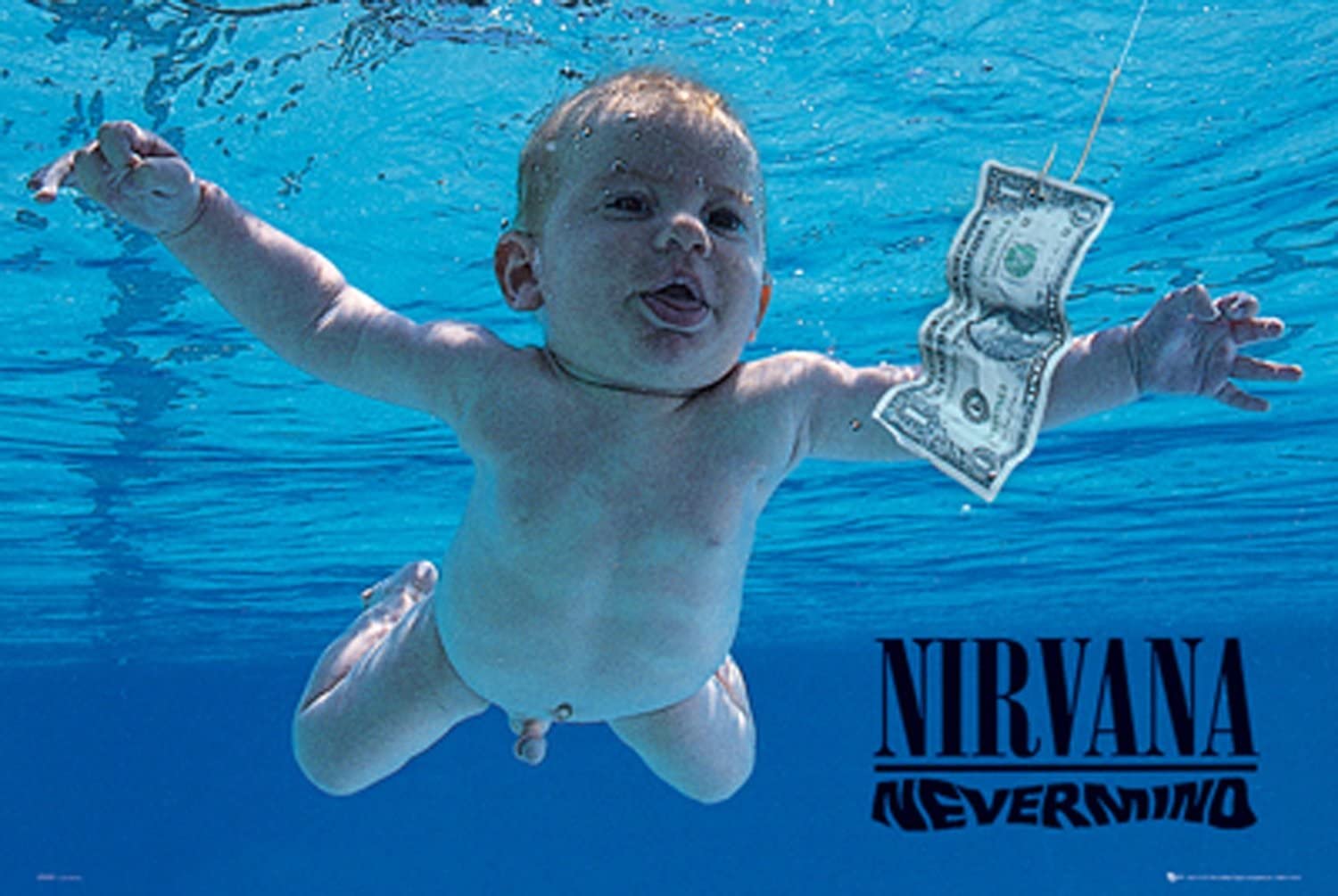 During a show by the band Scream, the group's drummer, Dave Grohl, impressed Cobain and Novoselic. Scream broke up shortly after, and Grohl contacted Novoselic. He traveled to Seattle and joined the band. Meanwhile, in preparation for recording, Cobain was listening to music by the Melvins, R.E.M., The Smithereens, and Pixies. As such, the songs on Nevermind were more melodically inclined than on Bleach, a turn Cobain continued to pursue until his death.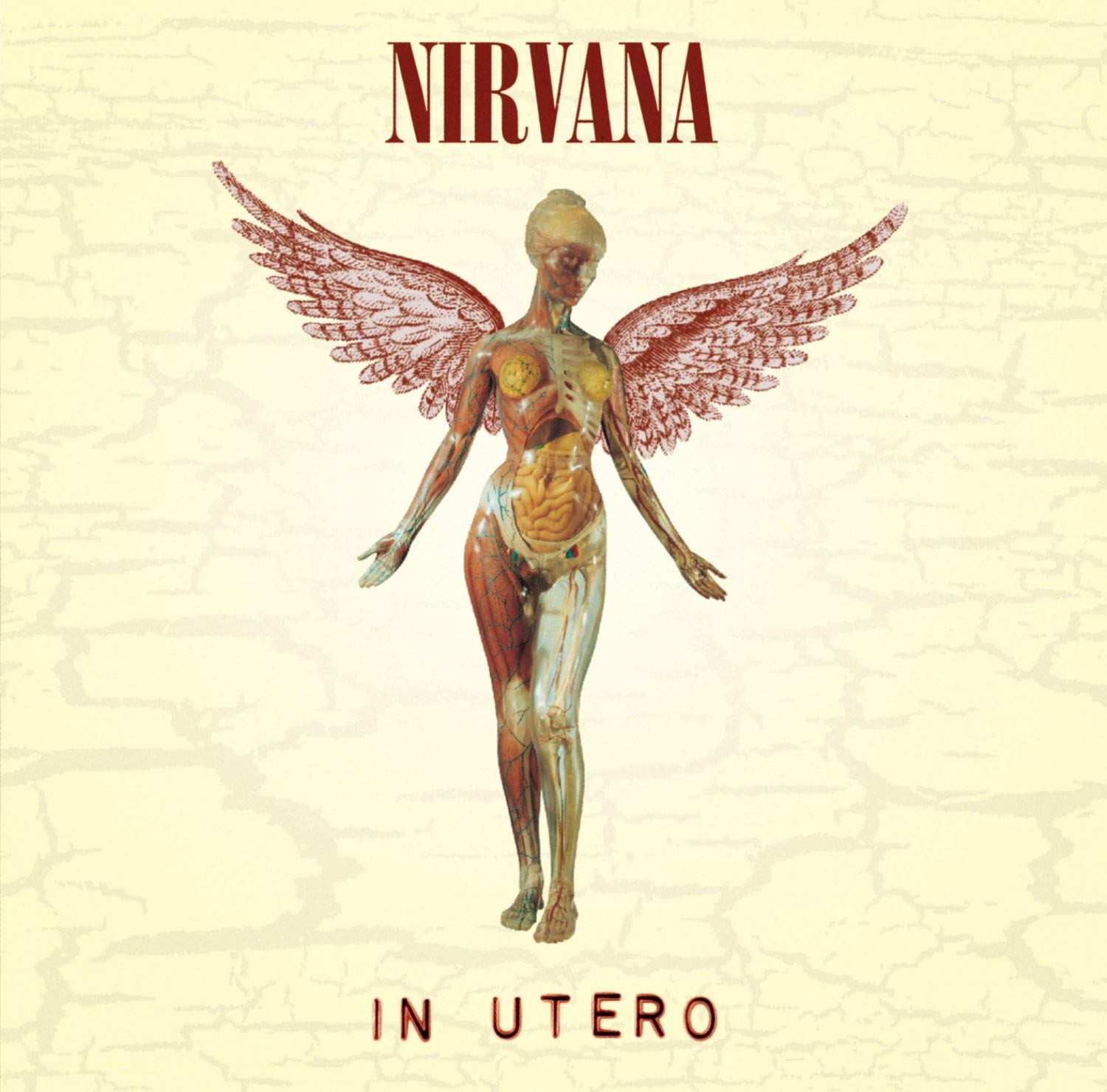 Nirvana intended In Utero to sound far different from the polished, refined production of Nevermind while still embracing some stylistic pop tendencies. Cobain was always willing to surprise and move away from expectations. As such, In Utero was more muscular and gruff than its predecessor, but there were unabashed pop songs as beautiful as anything the band had ever composed.
Unplugged in New York
10/26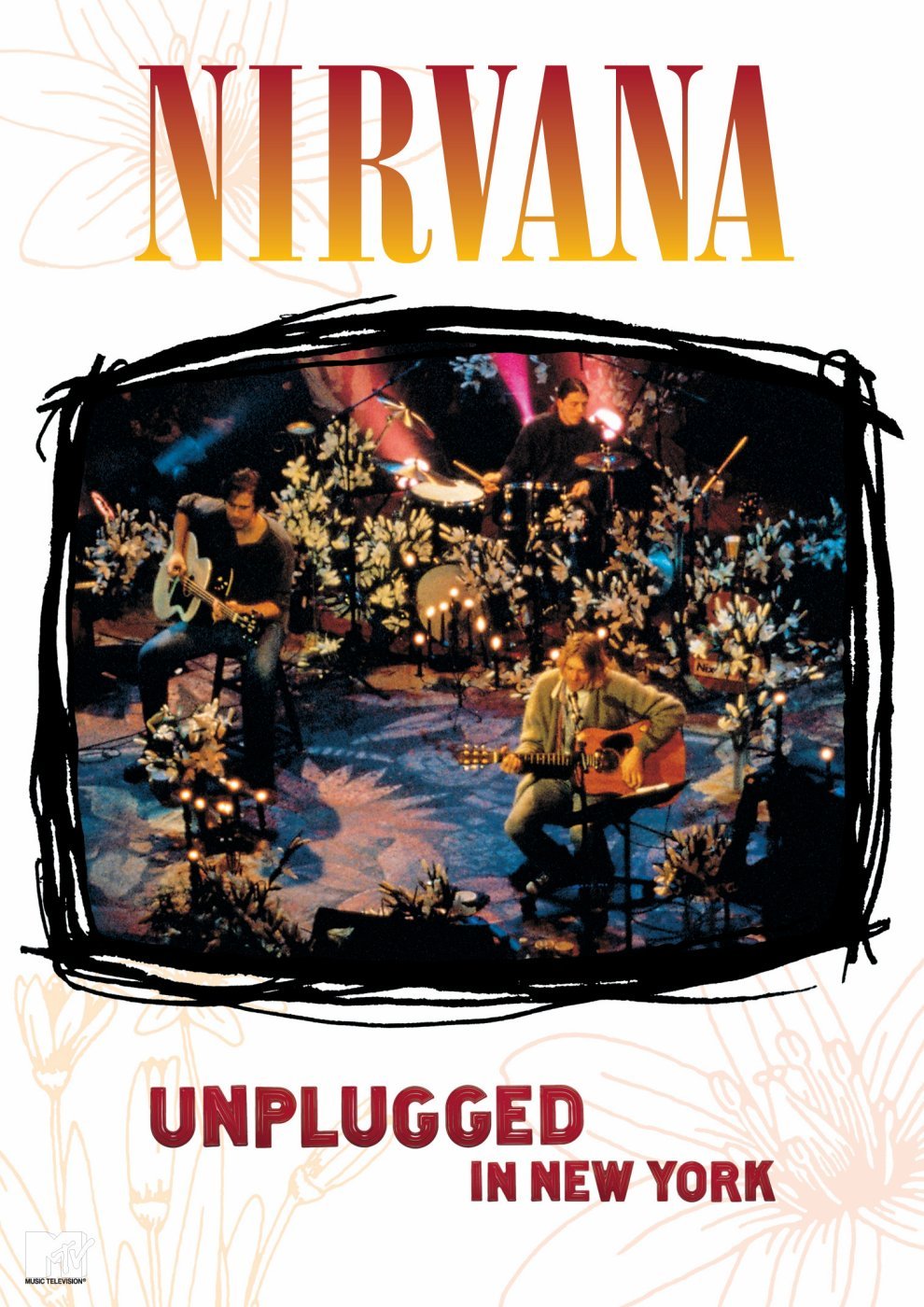 Nirvana's Unplugged in New York is one of the most seminal live recordings of all time. It's an incredible ensemble performance that forecasted where Cobain wanted to head with his sound. Though he wouldn't live to record another Nirvana album, his arragements and cover songs offer great insight into his mindset regarding a potential LP4.
Leading Up to Unplugged
11/26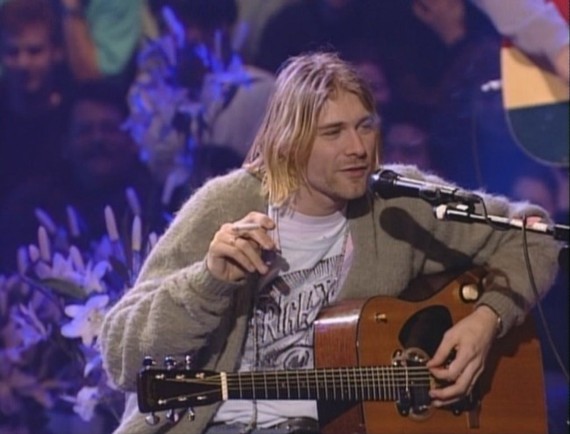 Nirvana had been in negotiations to appear on the MTV series for some time, with Cobain finally agreeing while on tour with the Meat Puppets. For the performance, the band wanted to do something different. According to Dave Grohl, "We'd seen the other Unpluggeds and didn't like many of them, because most bands would treat them like rock shows—play their hits like it was Madison Square Garden, except with acoustic guitars." The band decided they wanted to invite the Meat Puppets onstage at some point, but the idea of a wholly acoustic show still left Cobain hesitant.
Unplugged Rehearsals
12/26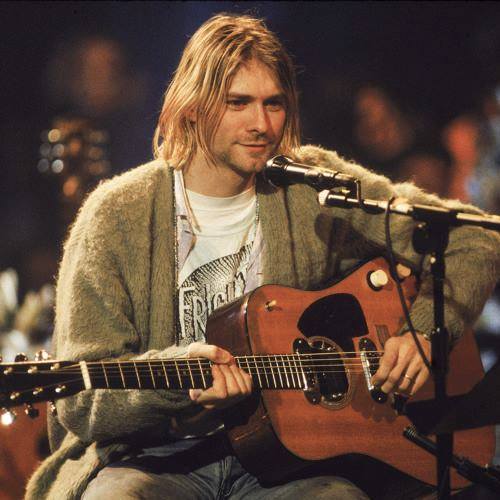 Nirvana rehearsed for two days, and throughout the period, many problems percolated. The band had several issues with various arrangements, and MTV was unhappy with how few hits the band decided to play. They also balked at the inclusion of the Meat Puppets. At one point, Cobain, who was undergoing drug withdrawal, said he wouldn't be performing, but eventually showed up on the day of the taping.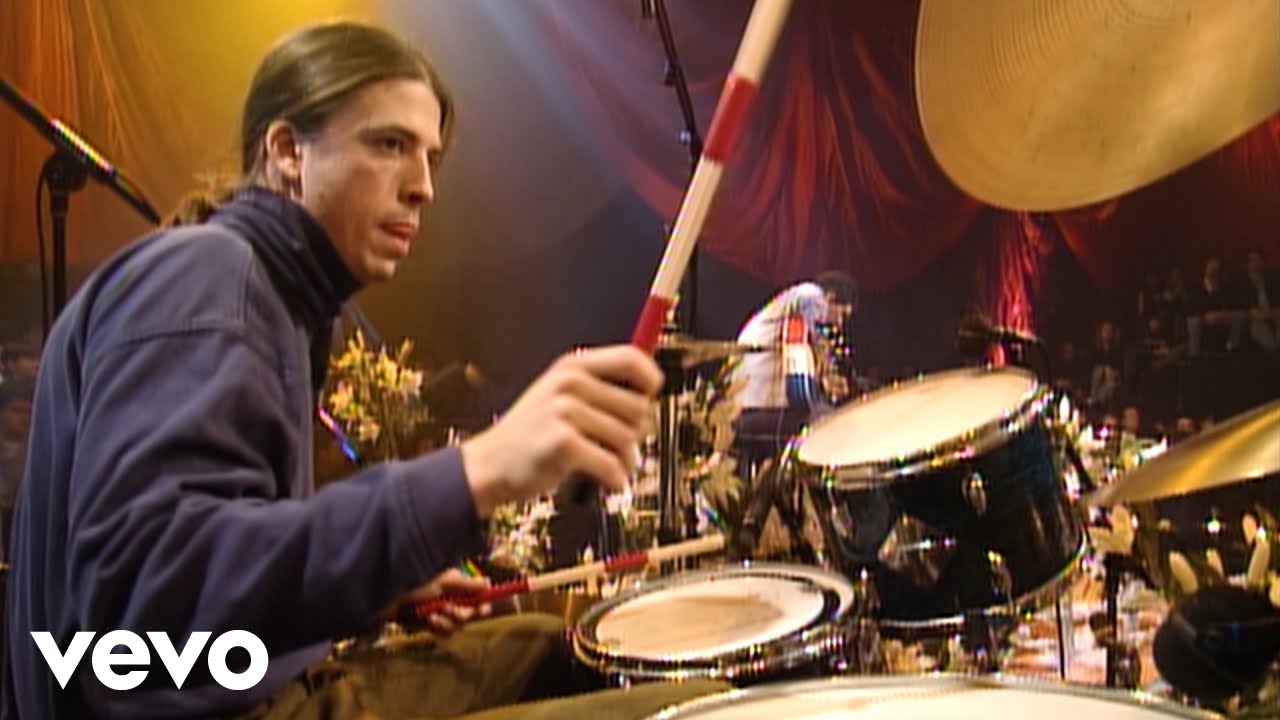 The band taped their performance on November 18th, 1993, in New York City. One of Cobain's most famous anecdotes occurred that night. Cobain suggested that the stage be decorated with black candles and a crystal chandelier. A producer asked, "You mean like a funeral?", to which Cobain replied, "Exactly. Like a funeral." Though Cobain wanted a somber affair, the show went so well that the producers wanted an encore. Cobain refused, noting that he couldn't perform any songs as well as the ones he just performed.
"The Man Who Sold the World"
14/26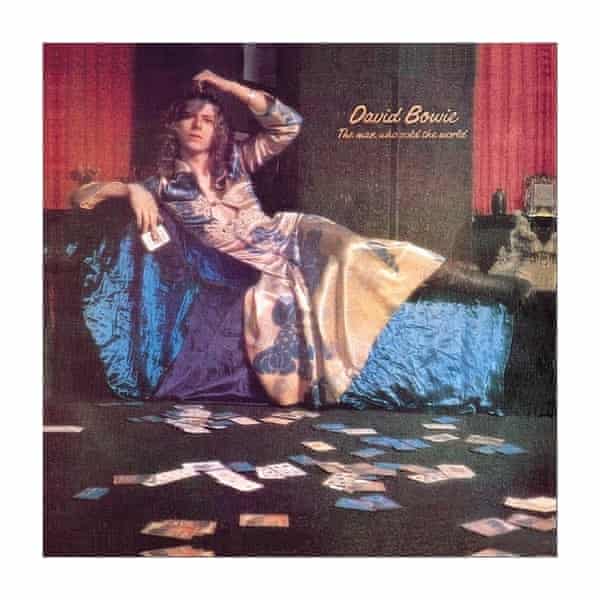 In his journals, Cobain listed The Man Who Sold the World among his favorite albums. Though Bowie's album is now commonplace, at the time of Unplugged, the choice was considered obscure by MTV higher-ups. Cobain ran his acoustic guitar through a fuzz box that he triggered with a pedal, giving the guitar an electric edge.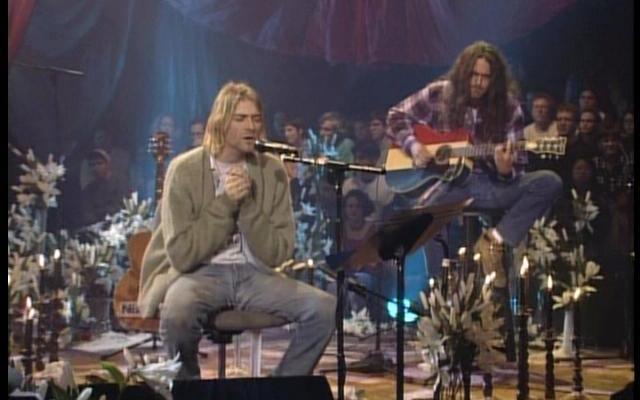 "Lake of Fire" wrapped up the three song performance of Meat Puppets originals that Nirvana performed with the Kirkwood Brothers. At the time of the performance, MTV was skeptical of the choice, but the cover did very well on alternative and rock radio for the weeks following the MTV performance. Nirvana's version, which featured simple instrumentation and Cobain's voice wailing front and center, hinted at a new direction for the band.

"Jesus Doesn't Want Me for a Sunbeam"
16/26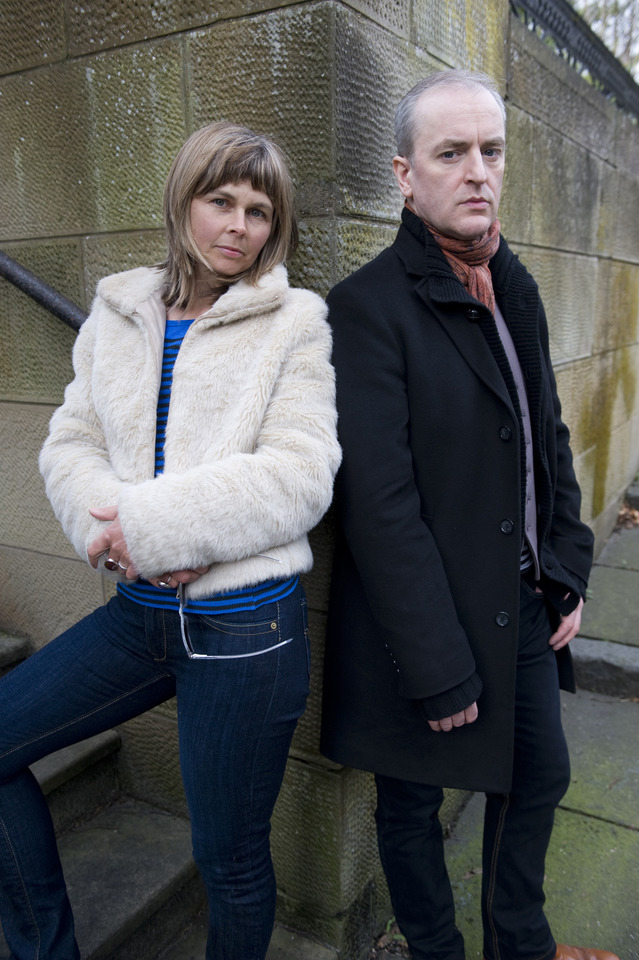 Another of Cobain's favorite bands was the Vaselines, which started as a duo including Eugene Kelly and Frances McKee, but later added James Seenan and Eugene's brother Charlie Kelly to the fold. The band was affiliated with K Records and Sub Pop, and Cobain listed Kelly and Mckee as his "favorite songwriters in the whole world." Their lo-fi, twee-oriented, UK pop was a hint towards the songwriting which increasingly enamored Cobain.

Unplugged is Released
17/26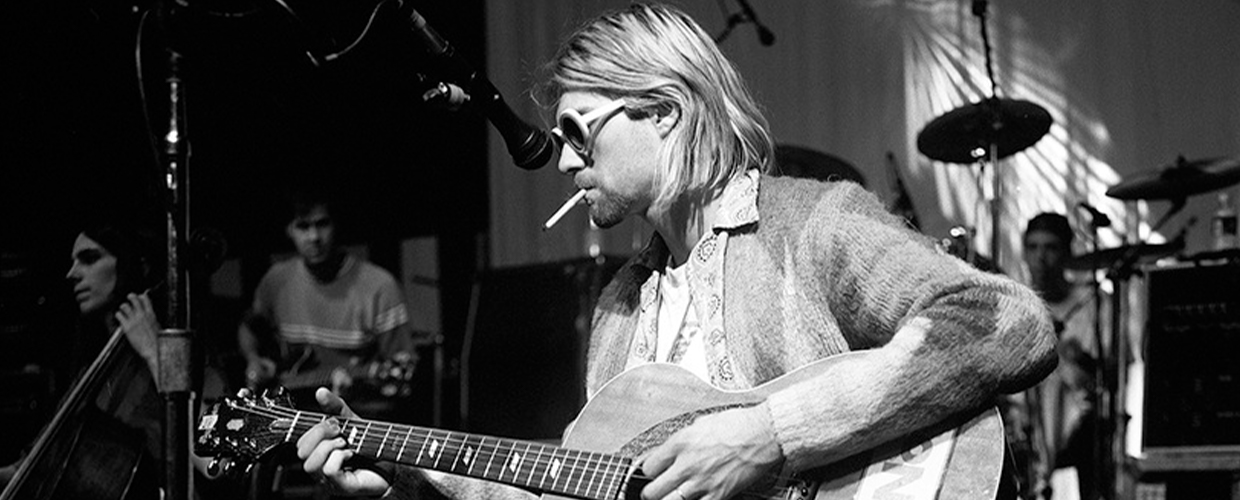 The episode was first broadcast in December of 1993 and was an immediate hit. However, any warm feelings towards the album disappeared as soon as Cobain passed away. After Cobain was found dead in April 1994, MTV aired the episode repeatedly, giving the performance an ominous and heartbreaking air.
Unplugged's Reception
18/26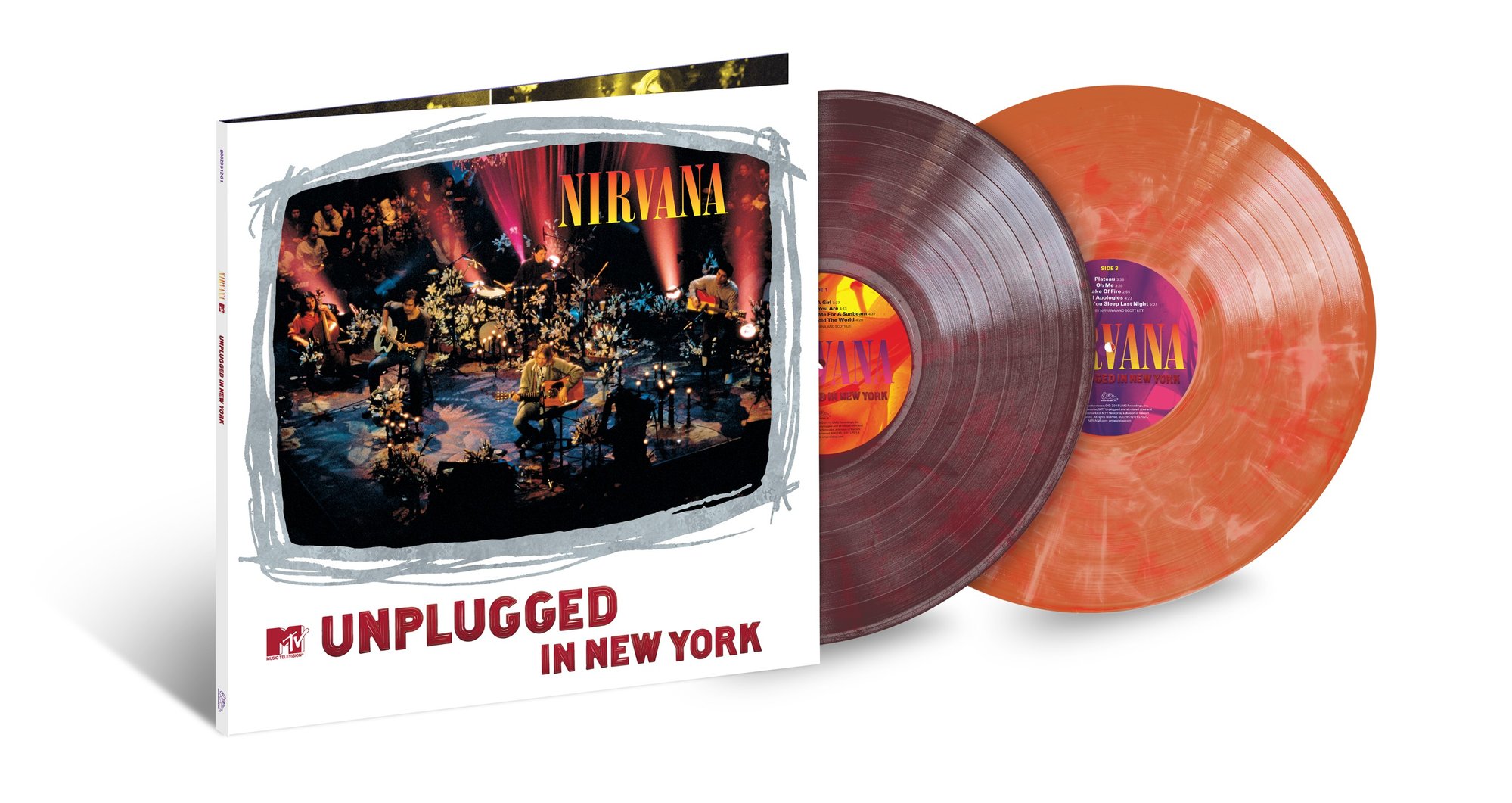 The album was well received by critics, but fans of the band were obsessed with the live rendition. Unplugged was released on November 1st, 1994. It debuted at number one on the Billboard 200 and sold 310,500 copies, the highest first-week sales in the band's career. By March of 1995, the album had outsold In Utero. Its staggering success suggests that fans of the band were less obsessed with whatever style they were pursuing than Cobain's infectious delivery and songwriting.
Looking Back on Unplugged
19/26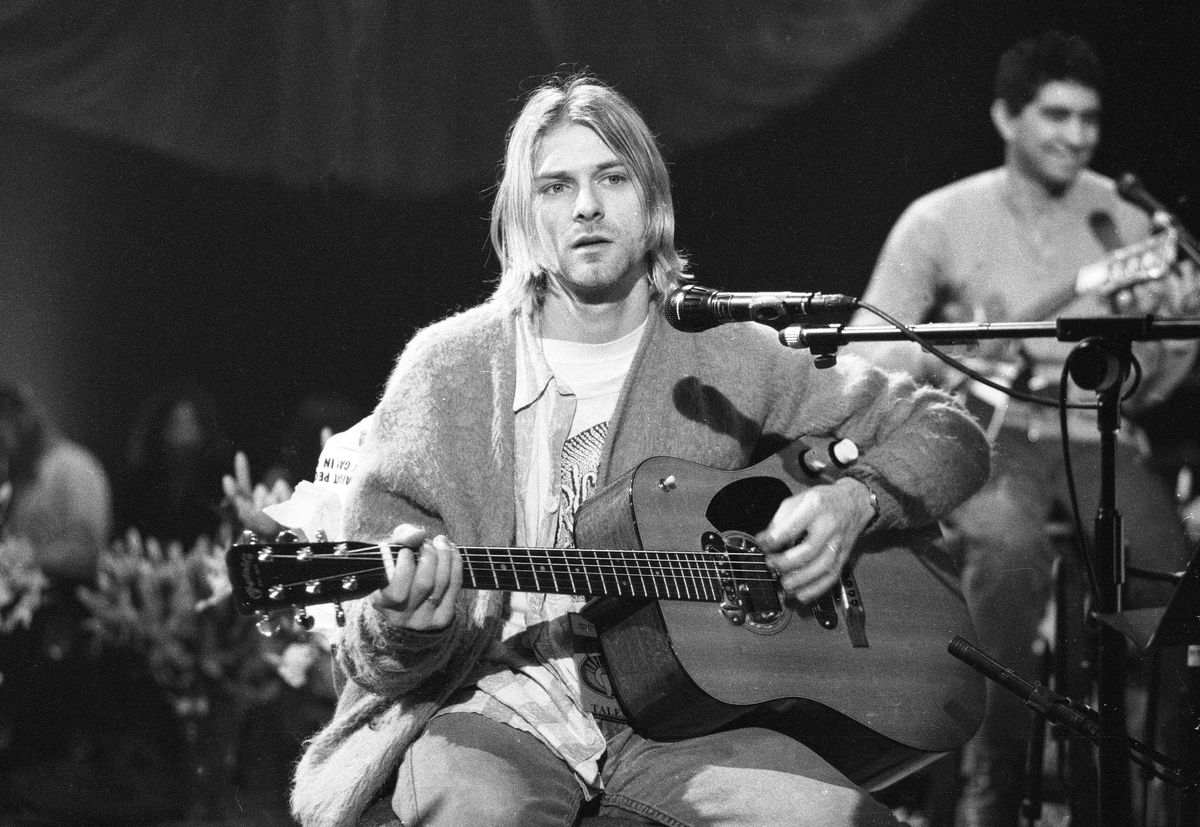 Perhaps the most heartbreaking aspect of Unplugged is how tantalizingly it introduces a new style of Nirvana's sound. In the years and decades after its release, the album has only grown in notoriety, offering an always too far away look into where Cobain was heading. The album includes some all-time favorites amongst Nirvana fans. The performance of "Where Did You Sleep Last Night" has been regarded as one of the greatest live performances of all time.
The Last Days of Nirvana
20/26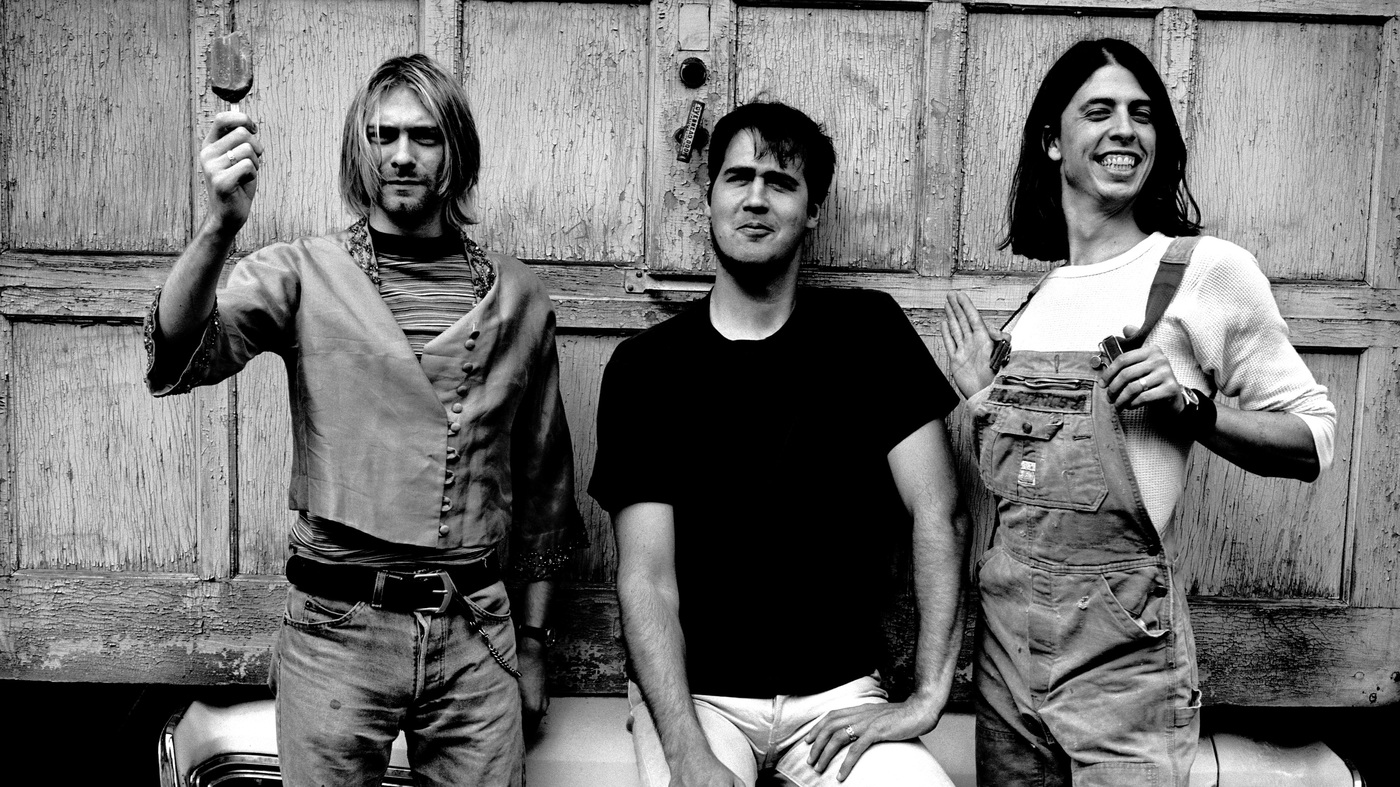 Cobain's wife, Courtney Love, arranged an intervention for Cobain on March 25th, 1994, shortly after Cobain became ill on a brutal and eventually canceled European tour. Though he initially resisted, Cobain agreed to undergo a detox program. He escaped days after checking in, hopped on a plane from LAX, and made his way back to Seattle.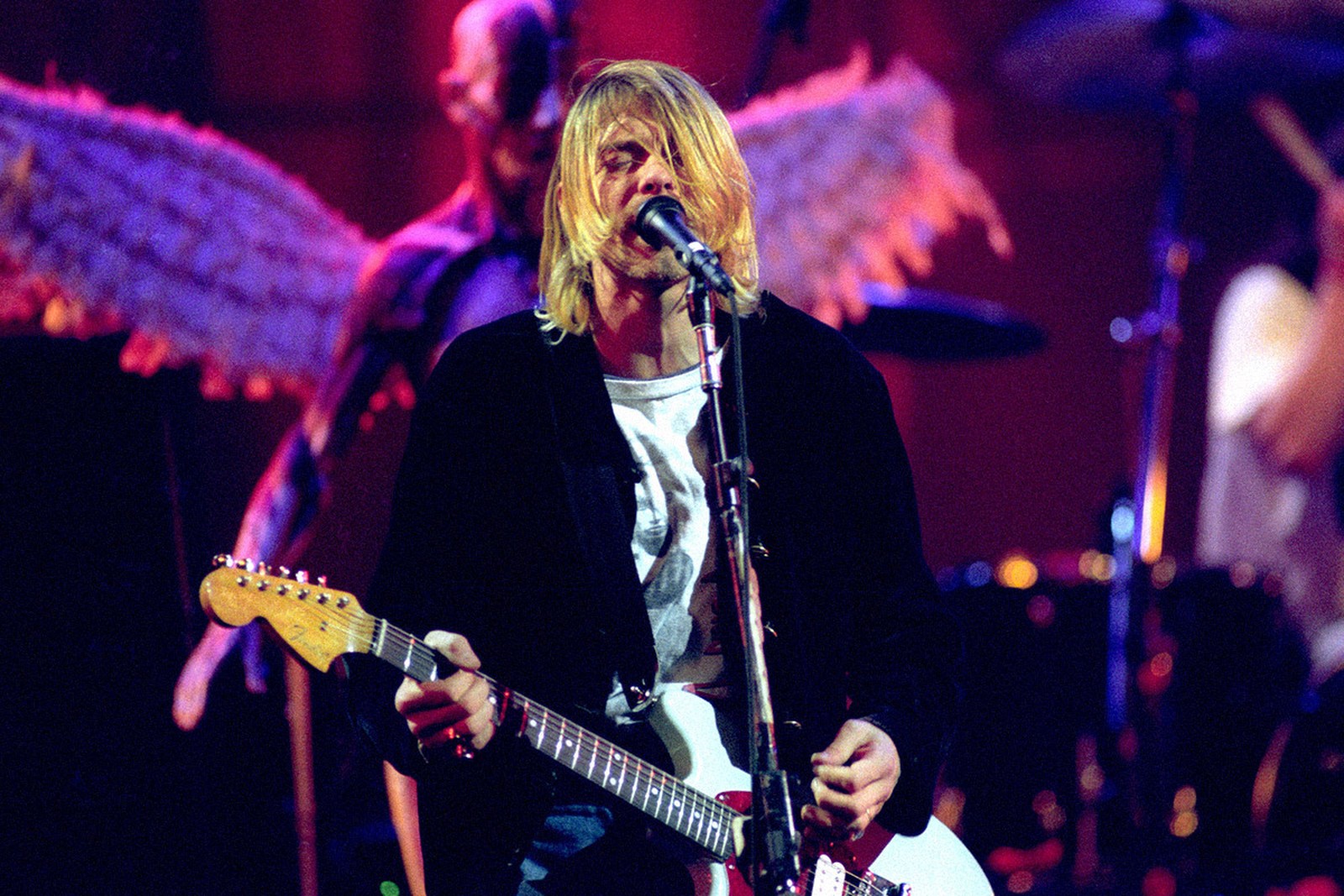 By this point, Cobain was tragically spiraling. On April 2nd and 3rd, Cobain was spotted in numerous locations around Seattle. On April 3rd, Courtney contacted a private investigator to find Cobain. On April 7th, because of breakup rumors, Nirvana pulled out of the Lollapalooza Music Festival. The next morning, Cobain was found dead.
Where Was Nirvana Heading?
22/26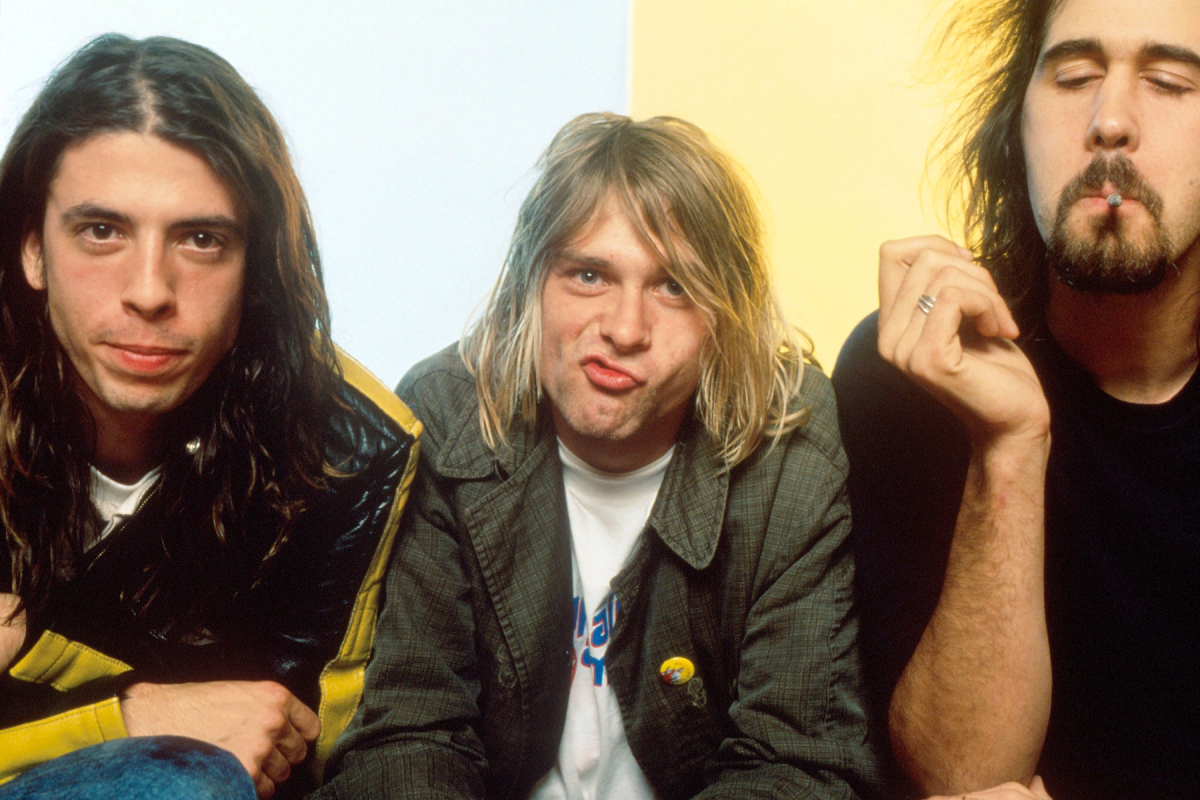 Cobain has long been hailed as the last real rockstar, a firebrand for Gen Xers stick of the status quo and a particular way of doing things. Cobain's embrace of independent and DIY artists across the country, but particularly in the Northwest, leads us to believe Cobain would've continued to raise a middle finger to big labels and their various expectations. His grunge influences would continue to dissipate, and he would embrace genres like folk, pop, rock, and even experimental music.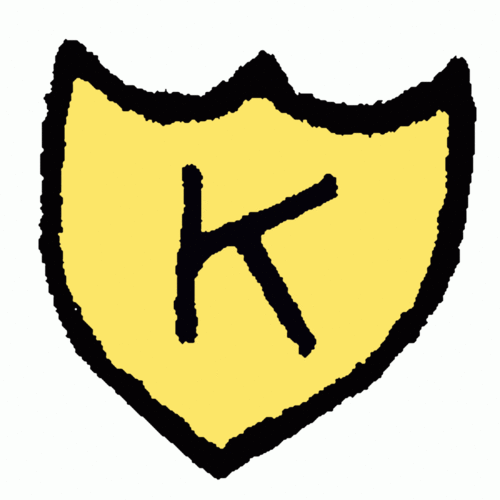 Cobain was deeply inspired by the K Records community, so much so that he tattooed the logo on his left wrist. The label was founded by Beat Happening frontman Calvin Johnson, another peer who inspired Cobain. The label's DIY approach was influential on Cobain, and his willingness to work outside the system, even as one of the biggest rockstars alive, would have only grown with more fame.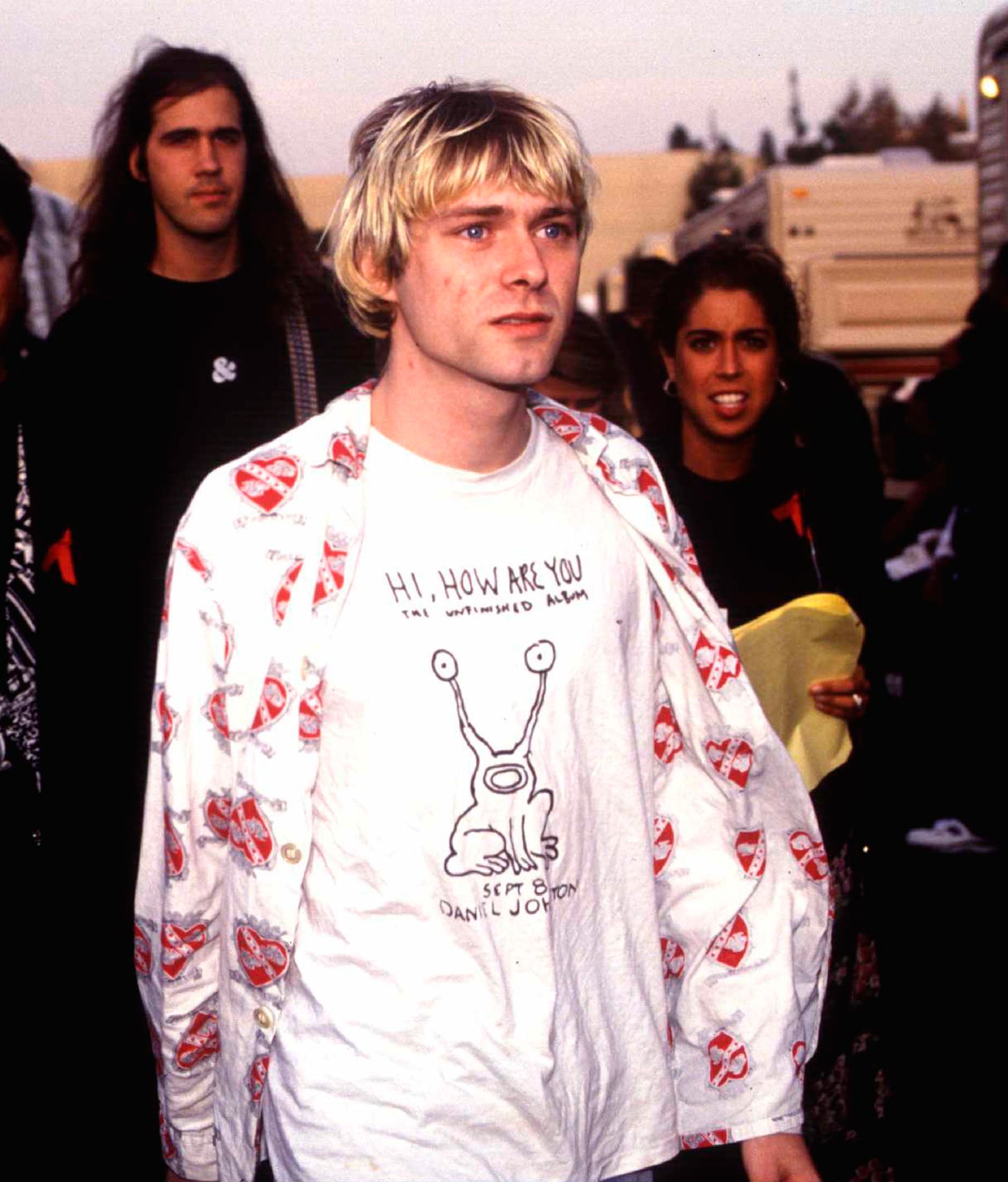 Cobain was also a big fan of the late, great Daniel Johnston. Cobain was notorious for wearing a Daniel Johnston t-shirt from the singer's Hi, How Are You? album. Cobain was enthralled by Johnston's DIY approach and willingness to be highly emotional and open in his songs. Cobain listed Johnston's Yip/Jump Music as one of his favorite albums in his journal in 1993. Johnston's unabashed pop songs played a big role in Cobain's development, and it's easy to imagine him pushing this style further had there been an opportunity.

R.E.M. and Michael Stipe
25/26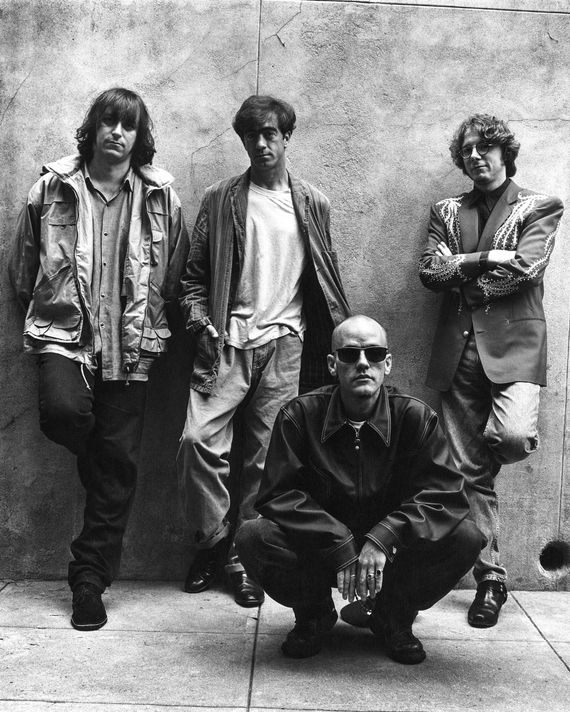 Cobain was obsessed with R.E.M. "I don't know how that band does what they do," Cobain told Rolling Stone in 1994. "God, they're the greatest. They've dealt with their success like saints, and they keep delivering great music." Perhaps the most tantalizing almost-collaboration was between Cobain and R.E.M.'s Michael Stipe. However, after Cobain's death, Stipe revealed it an olive branch more than an actual possibility. "I was doing that to try to save his life. The collaboration was me calling up as an excuse to reach out to this guy. He was in a really bad place," he said to Interview Magazine. While the Cobain and Stipe collaboration may have never happened had Cobain lived, the band's empathetic, experimental pop music clearly had a lasting impact on him.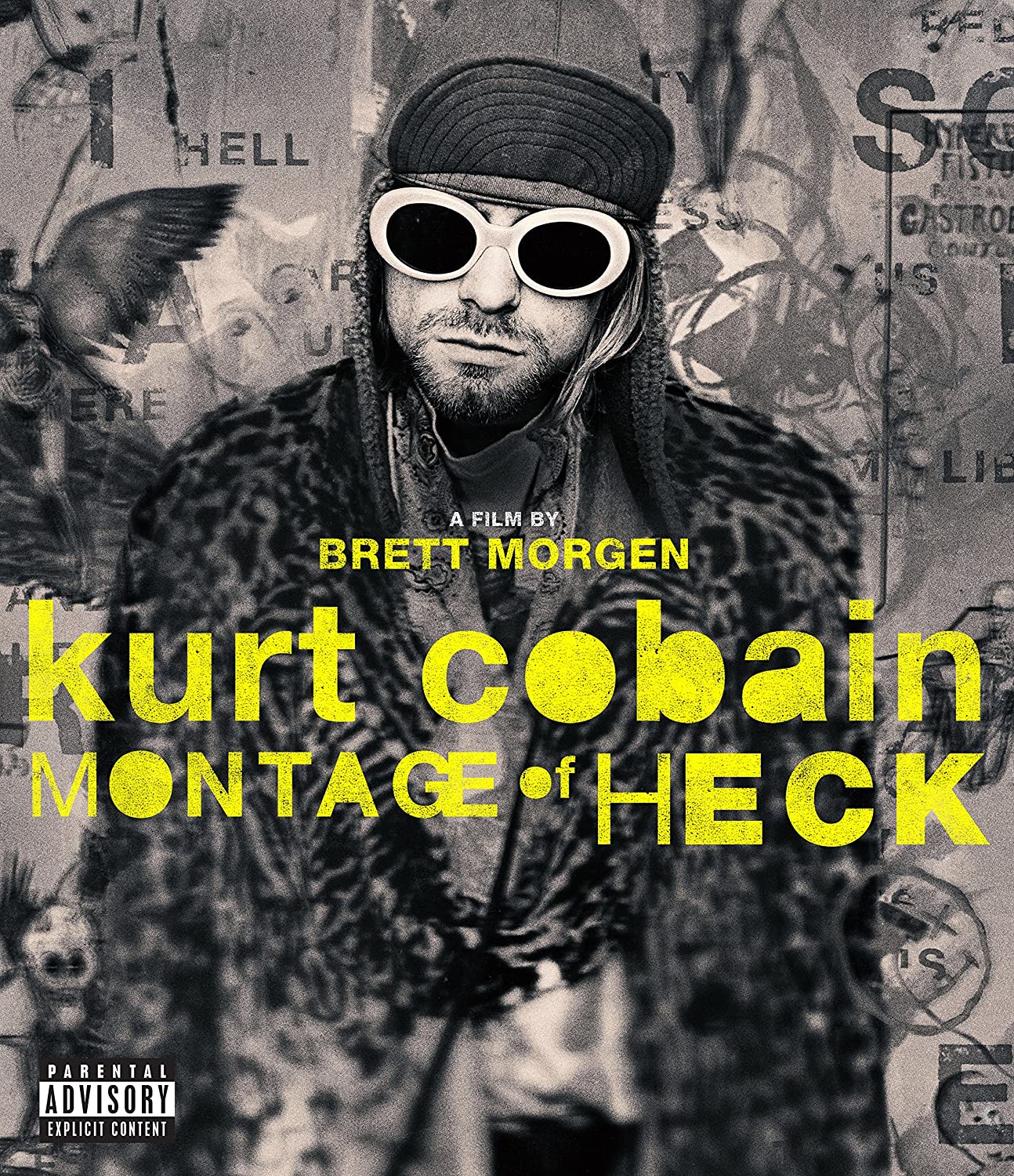 2015 documentary Montage of Heck revealed one of the last big clues with regard to the direction of Cobain's music. The film features unreleased music, and, according to director Brett Morgen, "will feel like you're kind of hanging out with Kurt Cobain on a hot summer day in Olympia, Washington as he fiddles about." The album wasn't particularly revealing, but it showed just how intensely Cobain wanted to master his craft. Even when he couldn't escape his demons, his willingness to evolve as an artist was always apparent.