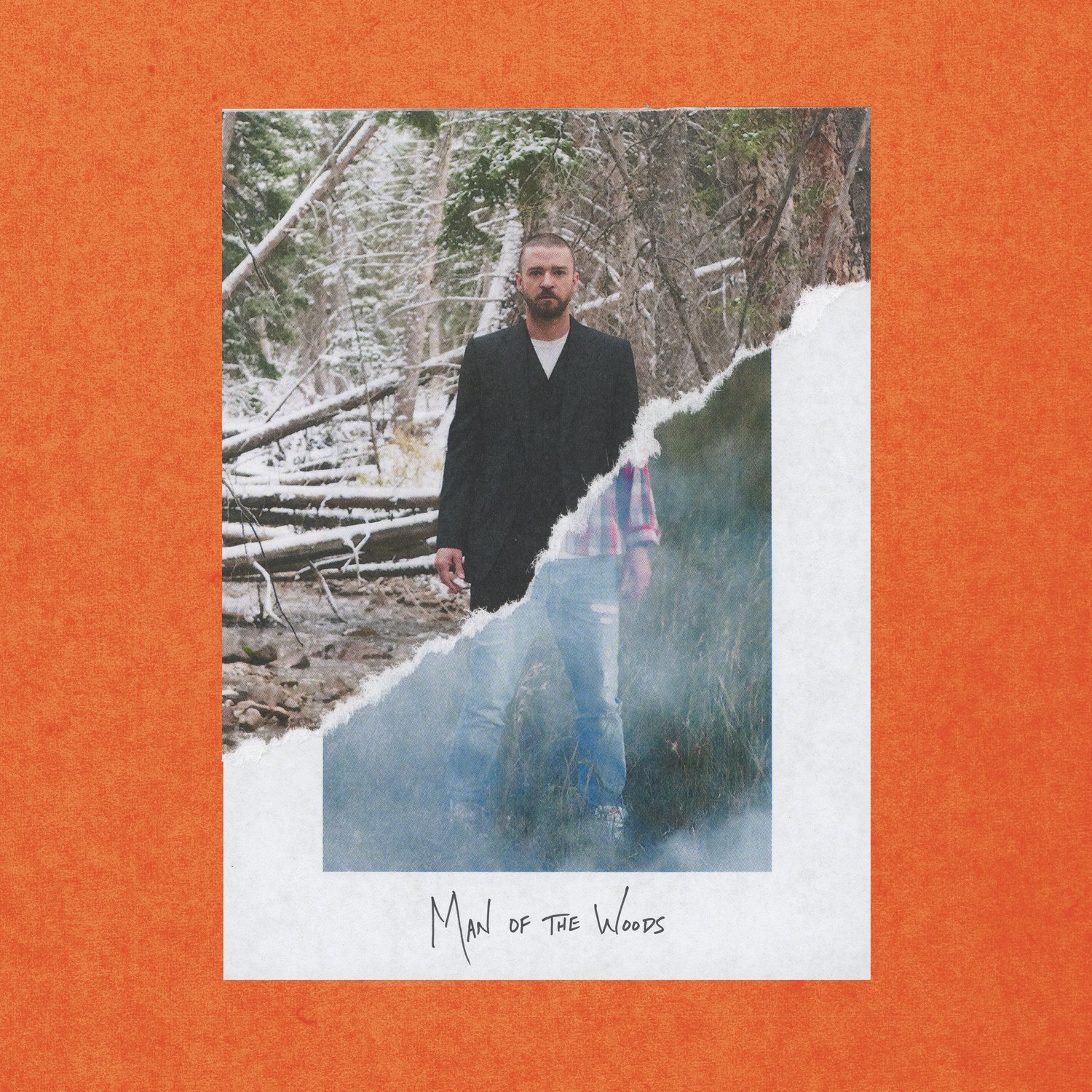 10. 'Man of the Woods' (2018)
1/10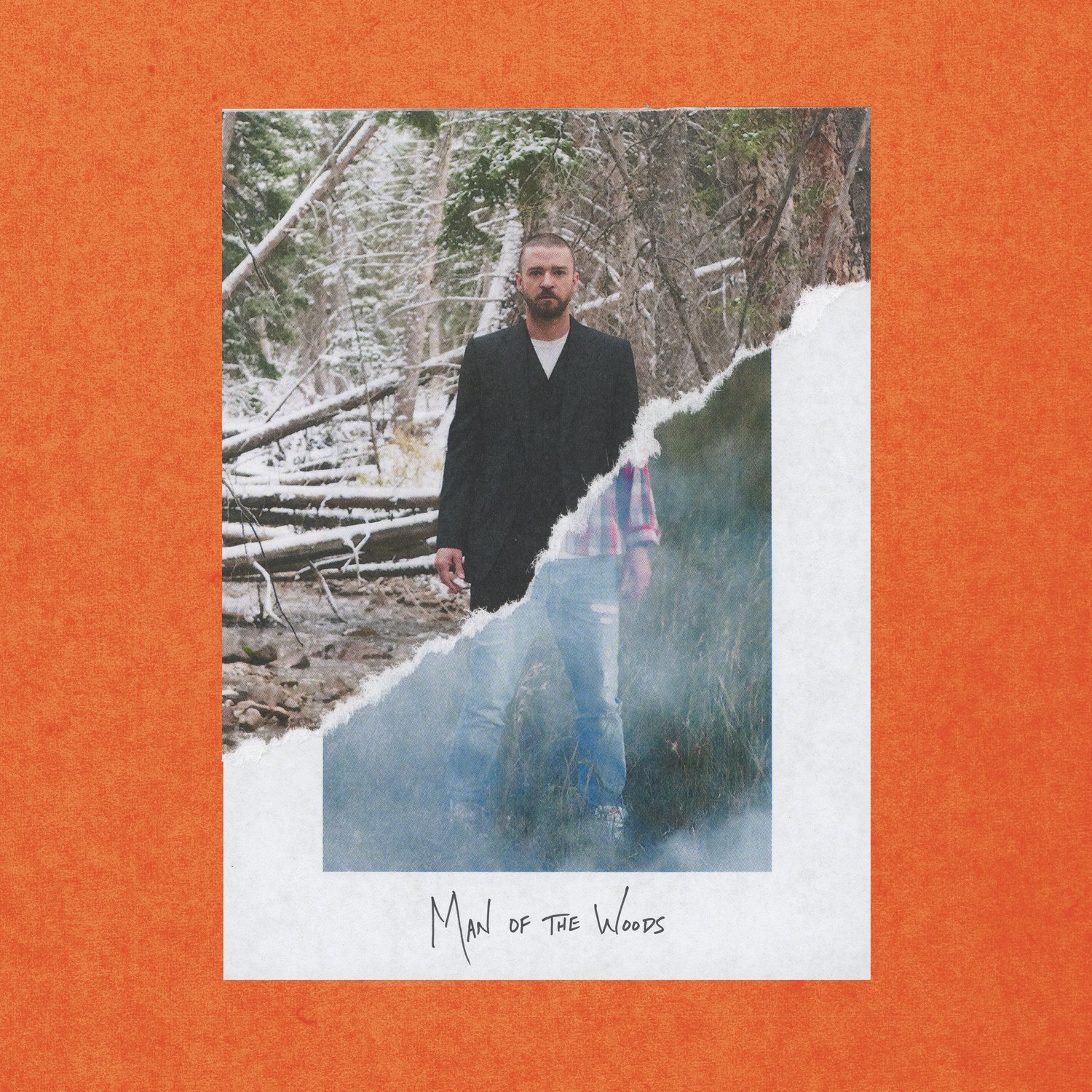 For a brief, hilarious period, people thought Timberlake had followed in the mythical footsteps of Bon Iver's Justin Vernon, the indie king he once parodied on SNL: The pop star's fifth LP was called Man of the Woods, featured a guest spot from Chris Stapleton and boasted a handful of rustic song titles ("Flannel," "Breeze Off the Pond," "Livin' Off the Land"). But that turned out to be misdirection, whether intentional or not. Woods, largely produced and co-written the Neptunes, does feature a more intentionally Southern aesthetic — but the results are muted and often clunky, like on the awkward country-pop/R&B hybrid "Say Something" and the lightly twangy, heavily dorky title track. Even the bright spots, like the tightly coiled electro-funk of "Montana," would be unworthy of the 20/20 Experience track list.
9. 'The Book of Love' Soundtrack (2017)
2/10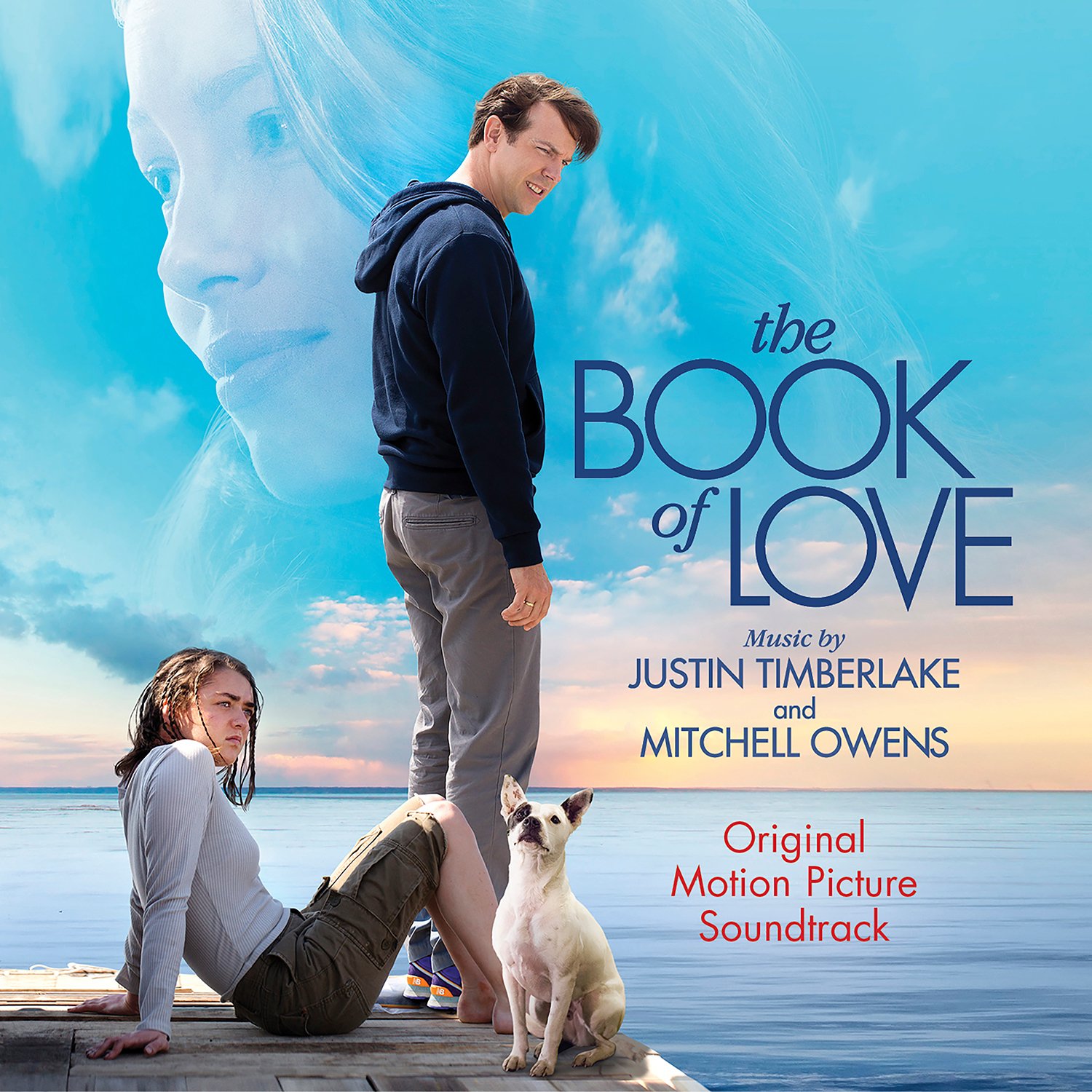 You have to give him props: Few pop stars would bother scoring any film, and fewer would without an ounce of vanity — like Timberlake did with 2017's The Book of Love, the universally panned drama co-starring and co-produced by his wife, Jessica Biel. Working with composer Mitchell Owen, Timberlake churns up meditative, often weepy post-rock instrumentals full of high-octave, dampened piano melodies and crystalline electric guitar fingerpicking. It sounds more like Explosions in the Sky B-sides than any Timberlake tune you've ever hard, and he finds some surprising beauty in that format, like on the tranquil "It's Just Its Nature" and "The Shit." Both RogerEbert.com and Entertainment Weekly described the score as "treacly," and The Guardian labeled it a "cheap knock-off of Sigur Rós's ethereal sound." Point taken, but still a bit unfair. The Book of Love proves that Timberlake could find plenty of indie-rock fans under an alias — if you played the piano intro of "The Journal" for five random Radiohead fans, at least one could be convinced it's a new Thom Yorke solo piece.
8. 'Trolls' / 'Trolls World Tour' Soundtracks (2016/2020)
3/10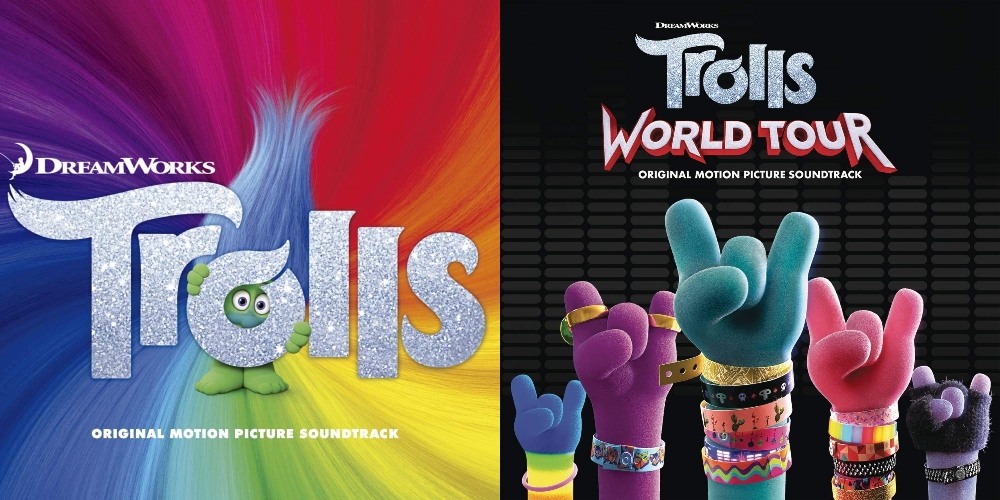 Given his malleable style, Timberlake was the perfect choice to spearhead music for the Trolls films, a pair of jukebox musical comedies from DreamWorks Animation. He does a little of everything on both soundtracks: executing producing, co-writing, singing covers both safely executed (Earth, Wind & Fire's untouchable disco-funk staple "September," featuring Anna Kendrick) and somewhat questionable (Cyndi Lauper's eternal ballad "True Colors," marred by dopey orchestration). Some of the actors and celebrity cameos are annoying (James Corden, much like on late-night TV), and the musical pairings often feel more like science experiments than organic collaborations. But most of the originals are fun enough (Timberlake and Anderson Paak's soul-pop venture "Don't Slack"), and one (the post-disco falsetto monster "Can't Stop the Feeling!") ranks among the pop star's best tunes, period.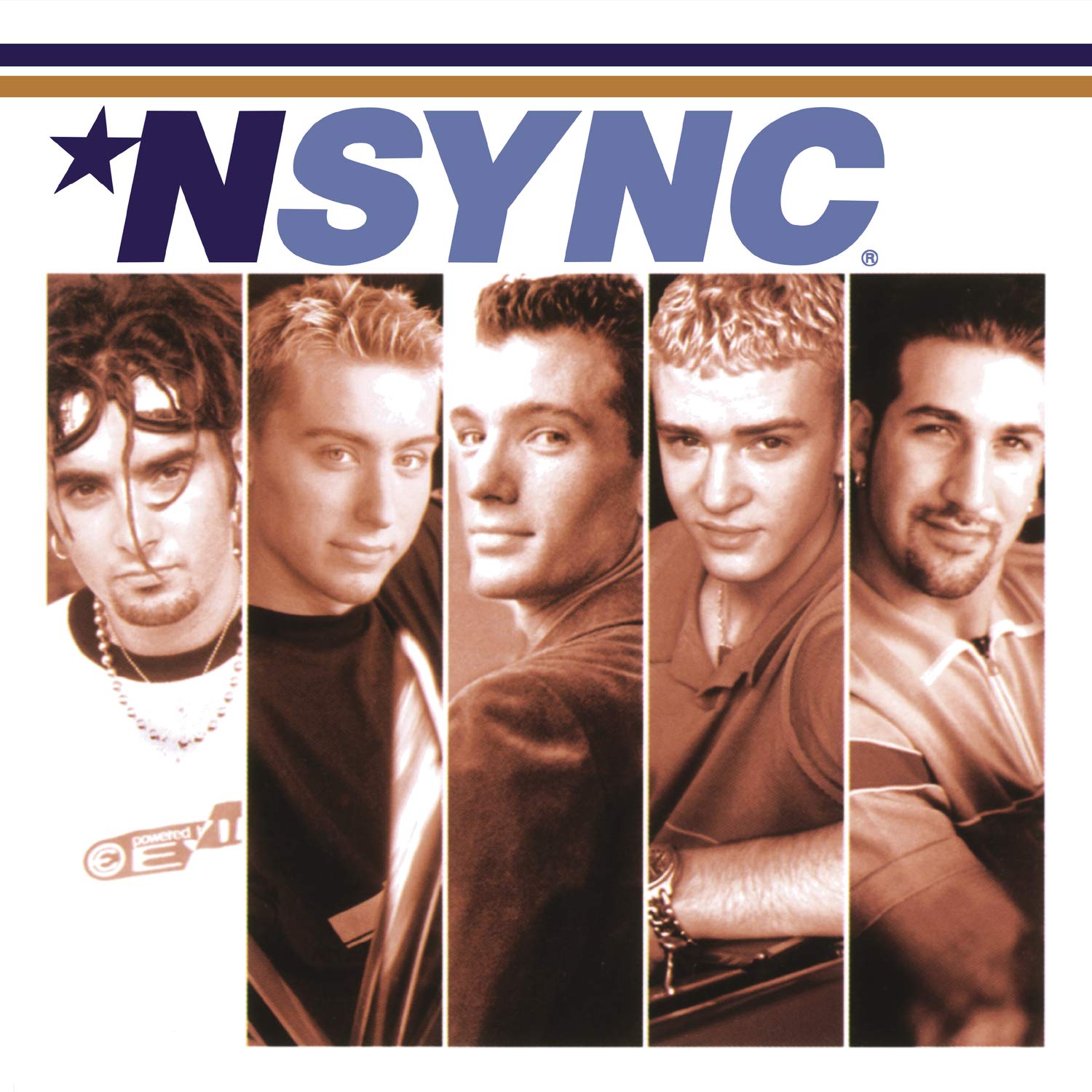 NSYNC's debut LP, like most boy band staples, is heavily weighted toward the ubiquitous radio singles: "Tearin' Up My Heart" and "I Want You Back," both co-written by mega-producer Max Martin, are spit-shined pop classics that still hold up, despite their plastic beats and cornball vocal ad-libs; and they nailed the cheese-to-substance ratio on centerpiece ballad "(God Must Have Spent) A Little More Time on You." The rest is mostly filler — a problem they'd gradually eradicate on their next two records.
6. 'The 20/20 Experience - 2 of 2' (2013)
5/10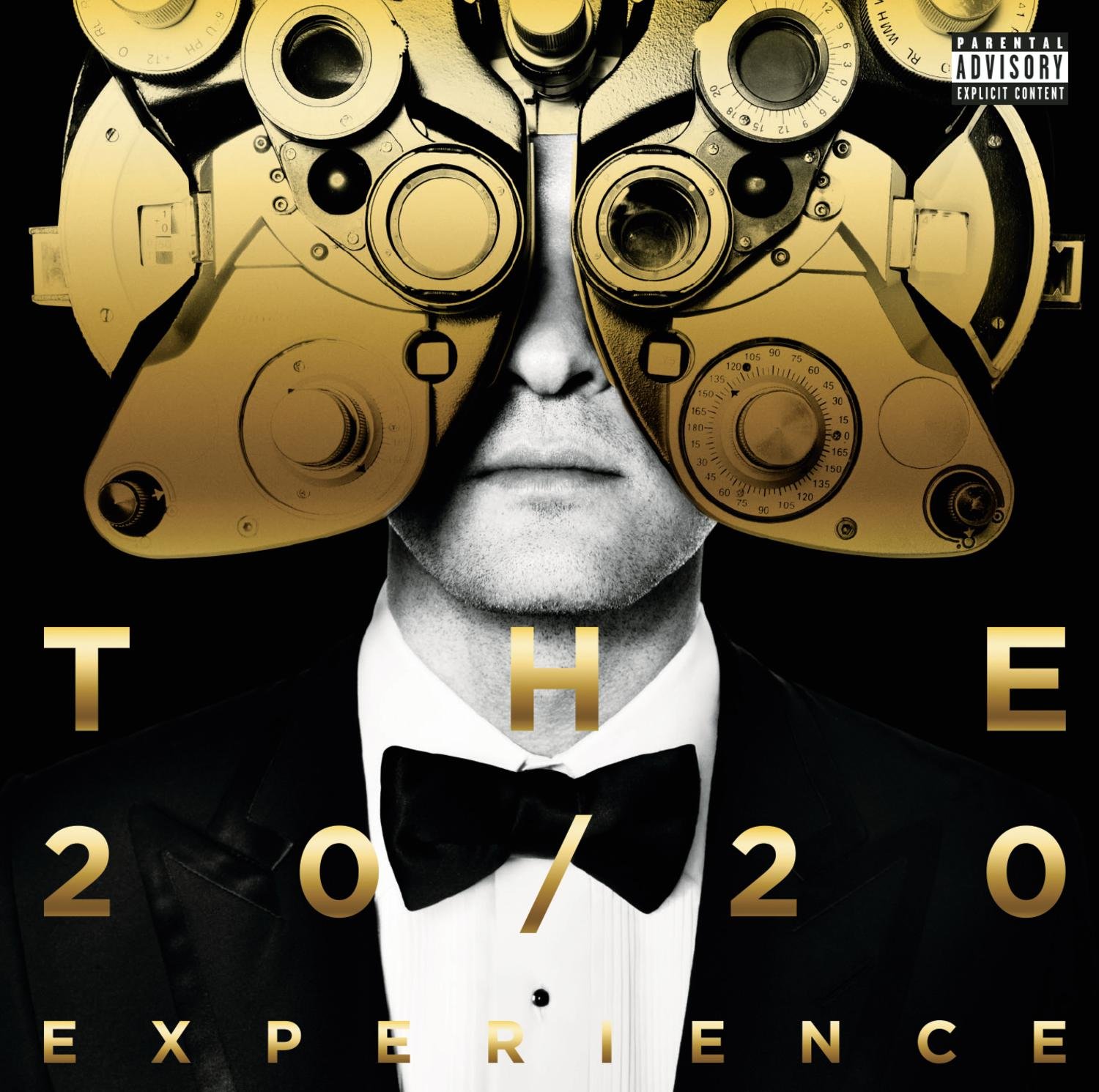 According to co-writer/producer Jerome "J-Roc" Harmon, the 20/20 Experience sessions were fruitful enough to spawn "over 30, 40 tracks." Some of those leftovers (and other newly recorded songs) wound up on the second half of this two-part project — but even if 2 of 2 isn't a leftovers album, it still feels that way. The songs do retain the intricate sonic stitching, lavish production and pop-defying heft, but nothing here feels as surprising — like the somewhat one-note symphonic disco of "Take Back the Night" or the face-palm-worthy vampire-pop of "True Blood." But there are glimpses of the same brilliance: the fidgety horn section of "Murder," the gleaming strings and pseudo-beatboxing of "Amnesia" and the tearjerking mid-tempo ballad "Not a Bad Thing," which fuses a late-period NSYNC melody with vintage Timbaland beats and indie-rock guitar chime.
5. 'No Strings Attached' (2000)
6/10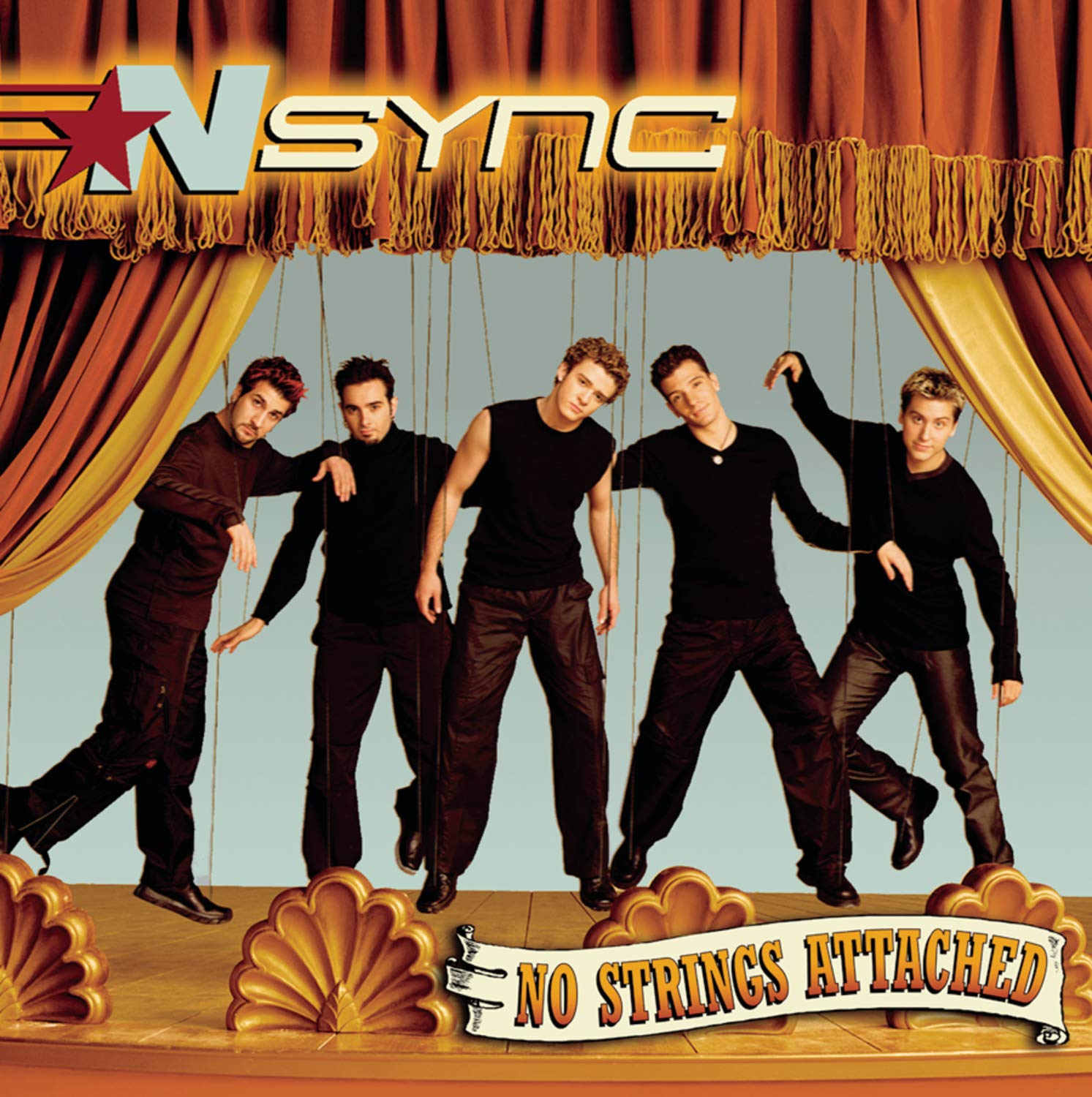 Like its predecessor, No Strings Attached could be improved by shrinking to a singles EP — in this case, the gloriously overproduced pop jackhammers "Bye Bye Bye" and "It's Gonna Be," along with the Richard Marx-penned "This I Promise You," which is equally schmaltzy but more of a true vocal showcase than previous ballads. (Timberlake's first verse lead is one of his standout NSYNC moments, with just a hint of rasp decorating that squeaky clean tenor. Also, while we're on the subject, please do yourself a favor and watch the "Promise You" video: The image of Timberlake's face, mid-croon, floating away in a bubble is peak Y2K hilarity.) But No Strings Attached is a sturdier album beyond the hits: The programmed drums on "It Makes Me Ill" smack pretty hard; closer "I Thought She Knew" is a well-deserved moment of a cappella reflection; and the Timberlake-co-written "I'll Be Good for You" previews the more soulful direction he'd explore as a solo artist.
4. 'Celebrity' (2001)
7/10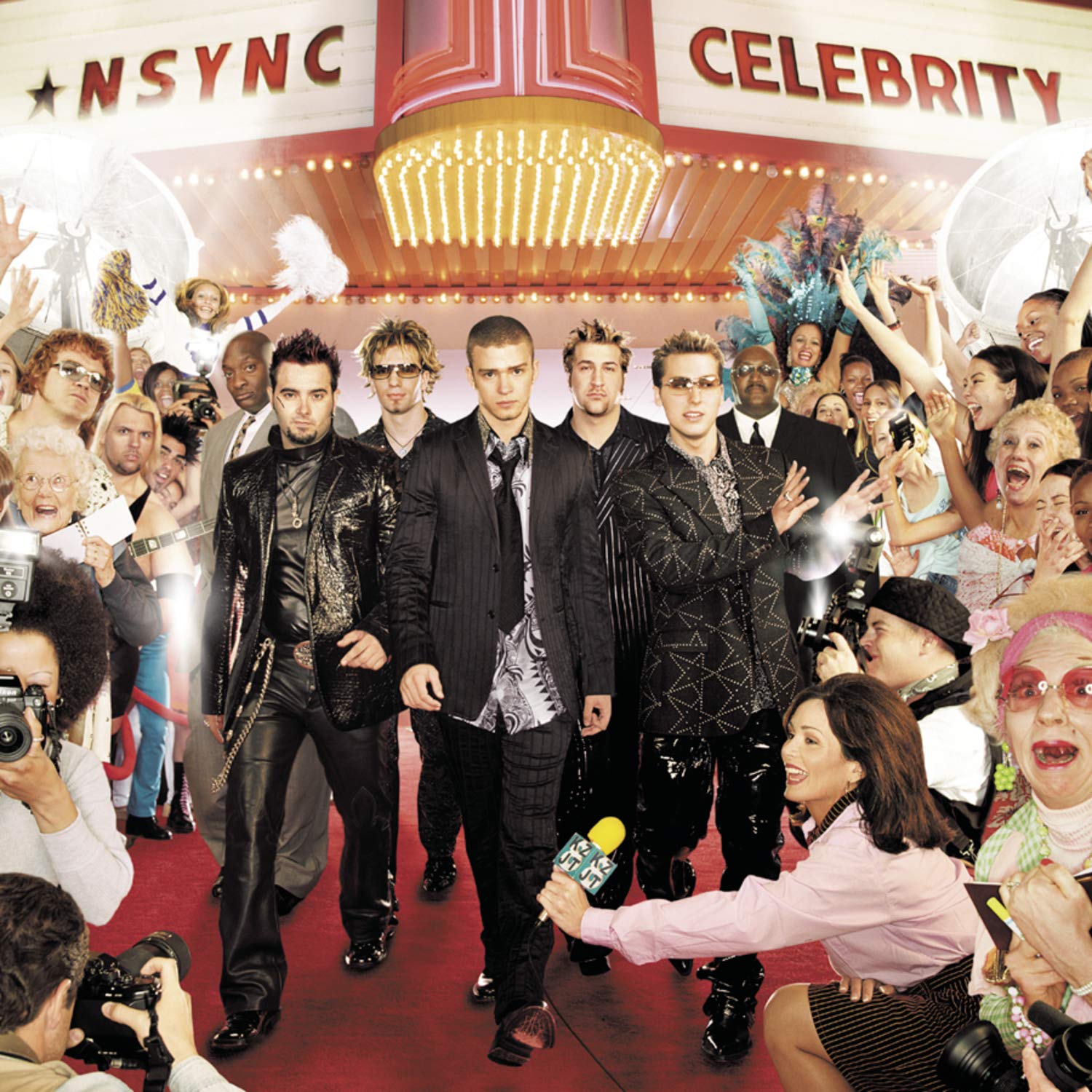 "What we're doing is not a trend," Timberlake sings on the sparkly, funky "Pop," as the entire boy band movement was fading into a relic. But NSYNC went out with a statement, taking ownership of their music on final LP Celebrity: Between Timberlake and JC Chasez, they co-wrote 11 of the record's 13 tracks — and as a testament to their hook-writing skills, the project is better for it. No teen pop album is devoid of genre clichés, but Celebrity expands beyond the rote formula that still lingered a bit on No Strings Attached: "Up Against the Wall" flirts with the two-step garage beat popularized by Craig David; "Gone," originally envisioned as a duet with Michael Jackson, injects more vintage soul into its acoustic balladry; and "Girlfriend" feels like the true launching pad for Timberlake's solo style, his croons stacked over the Neptunes' harpsichord-styled keys and a booming hip-hop beat.
3. 'Justified' (2002)
8/10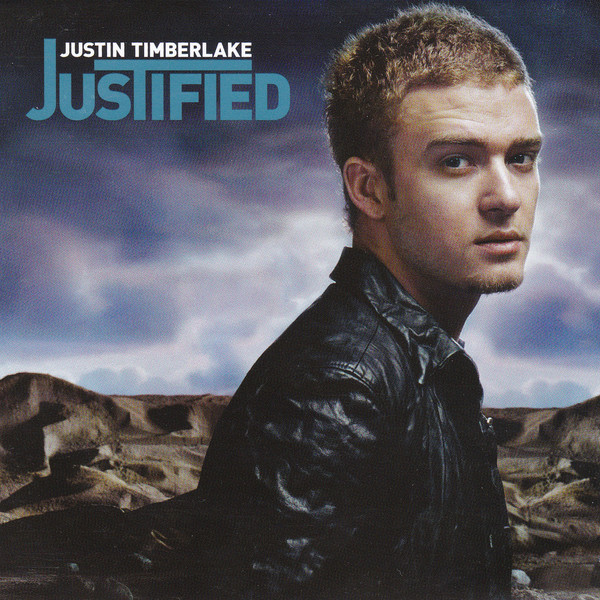 "I was growing out of it," Timberlake told The Hollywood Reporter of NSYNC's split. "I felt like I cared more about the music than some of the other people in the group. And I felt like I had other music I wanted to make and that I needed to follow my heart." So during a six-week dash during the group's 2002 "hiatus," he hit the studio with the era's elite producers, primarily the Neptunes and Timbaland, to revamp his sound and image. The singer's blockbuster debut traveled the difficult road of "former teen pop star proving he's an adult," but he never shoehorned sexiness or maturity into these 13 stylish songs. More importantly, his music bloomed: flirting with Latin grooves ("Señorita"), James Brown-ish drum breaks ("Like I Love You," featuring a credible, unforced guest spot from rap duo Clipse) and experimental beats ("(Oh No) What You Got"). Justified proved just how confined he'd been all along.
2. 'FutureSex/LoveSounds' (2006)
9/10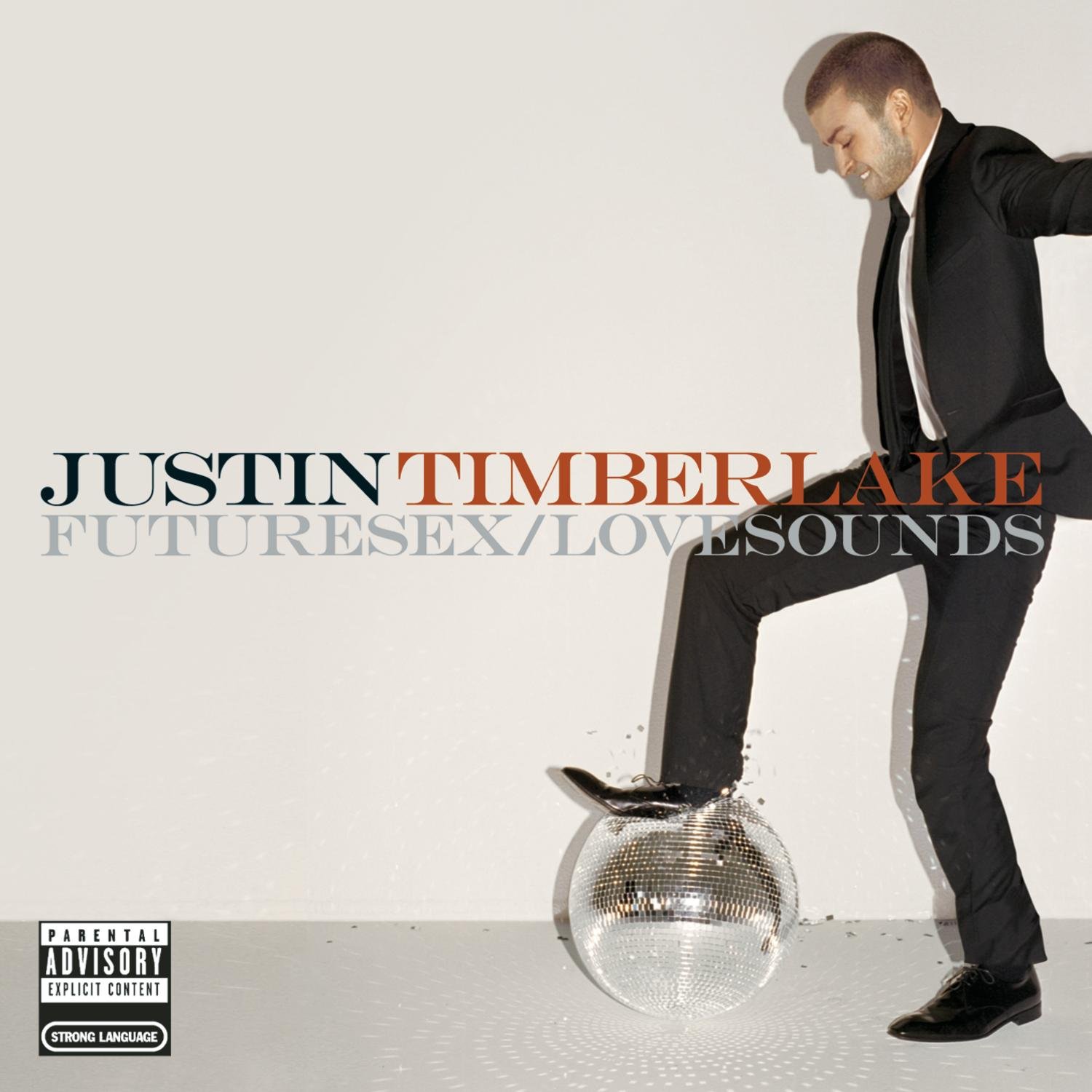 The Timberlake-Timbaland partnership flourished on his Justified follow-up, with the duo venturing into pieces simultaneously hookier and more complex. Most of their team-ups are crammed with interludes, long outros and experimental touches — an affinity that deepened on the more overtly ambitious 20/20 Experience project. Pop music is rarely more edge-of-your-seat exciting than on epics like "LoveStoned," which builds from booming beatbox-and-string electro-soul into a downstroke indie-rock guitar riff — there's a whole new chorus worthy of its own song. "My Love" is equally filmic, opening with clanging percussion and sci-fi synth, stacking falsetto upon falsetto, even weaving in a smooth T.I. cameo. If not for a couple of forced collaborations (like the Three 6 Mafia team up "Chop Me Up"), FutureSex would be at an even tie for Timberlake's best LP.
1. 'The 20/20 Experience' (2013)
10/10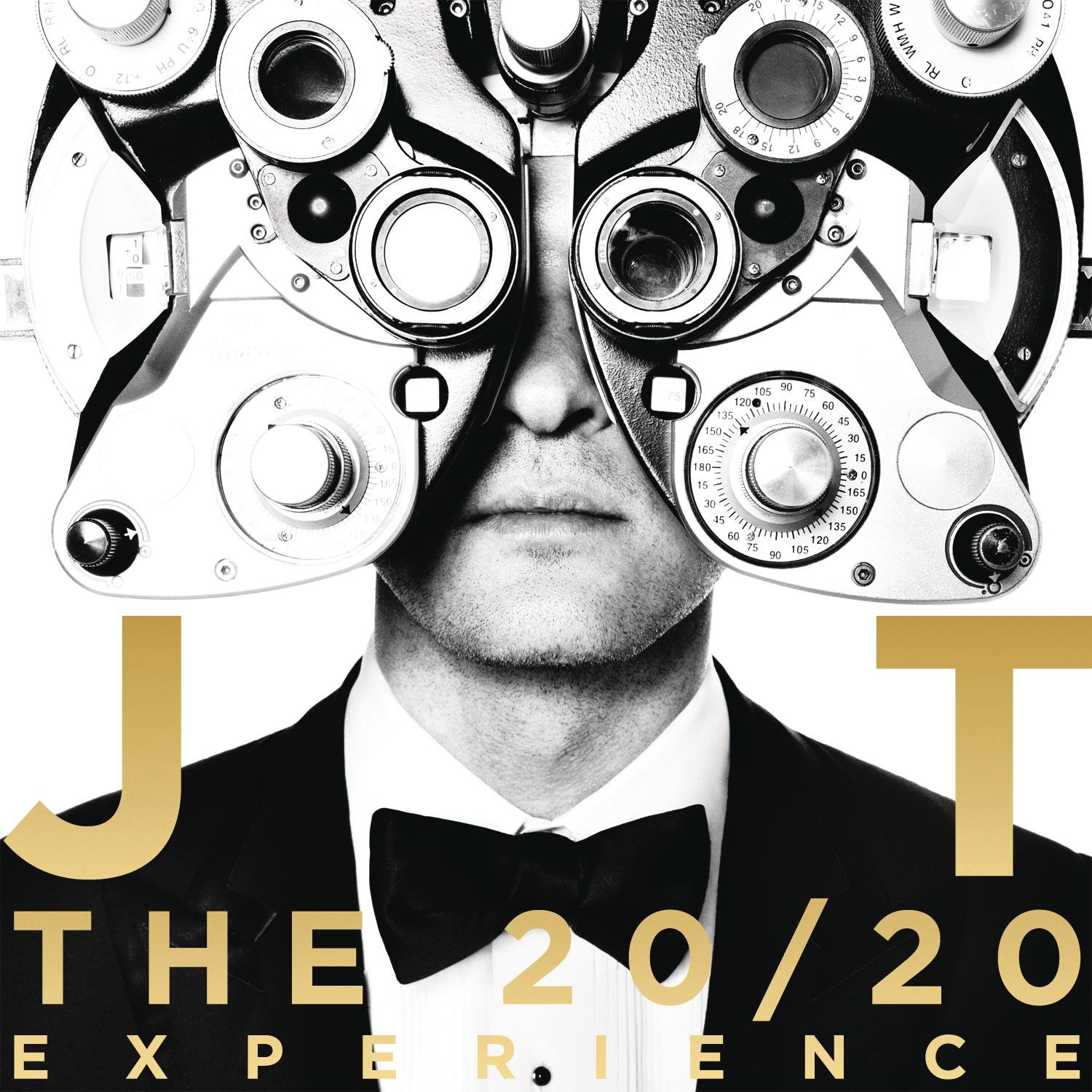 Timberlake made fans wait seven long years for his second straight near-masterpiece, focusing on acting after the FutureSex / LoveSounds tour. But the wait was worth it, both in quality and quantity: The 20/20 Experience — named after a friend's comment that it's music "you can see" — is a 70-minute zig-zag through sounds both standard and staggering, blowing up FutureSex's ambition into territory rarely explored in chart-topping pop. Working almost entirely with producers and co-writers Timbaland,"J-Roc" and James Fauntleroy, Timberlake fills every lengthy track with hidden tunnels and unexpected sounds: Snazzy soul single "Suit & Tie" opens at a squished half time, with Timbaland's voice deepened to monster movie levels; "Let the Groove Get In" brings horn-heavy Afrobeat energy and IMAX-level detail to Off the Wall disco-funk. Even the more tender, less "look at me" moments dazzle with detail — like on "Blue Ocean Floor," with Timberlake churning up heartbreak through water imagery and reversed, post-rock-y sounds. The singer's own sequel fell way short of his high adventure bar, and few others have even attempted to clear it.