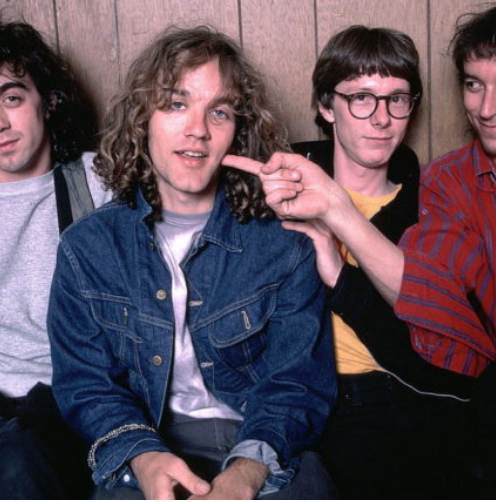 The 15 Best R.E.M. Lyrics of All Time
1/16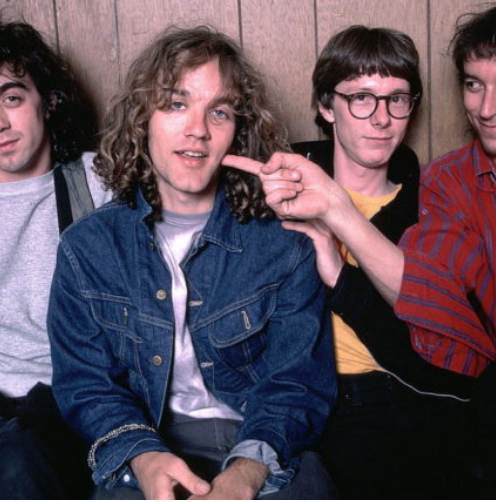 R.E.M. sprouted up from Athens, Georgia, in 1980 and kept a strong output of albums and singles for almost three decades — not that it was always easy to understand what they were actually singing. Some R.E.M. songs are deliberately obtuse, while others just embrace frontman Michael Stipes' unique pronunciation. But the stories behind each of R.E.M.'s best lyrics shed light on what's actually going on in the lyrics and can make them a lot easier to understand (sometimes).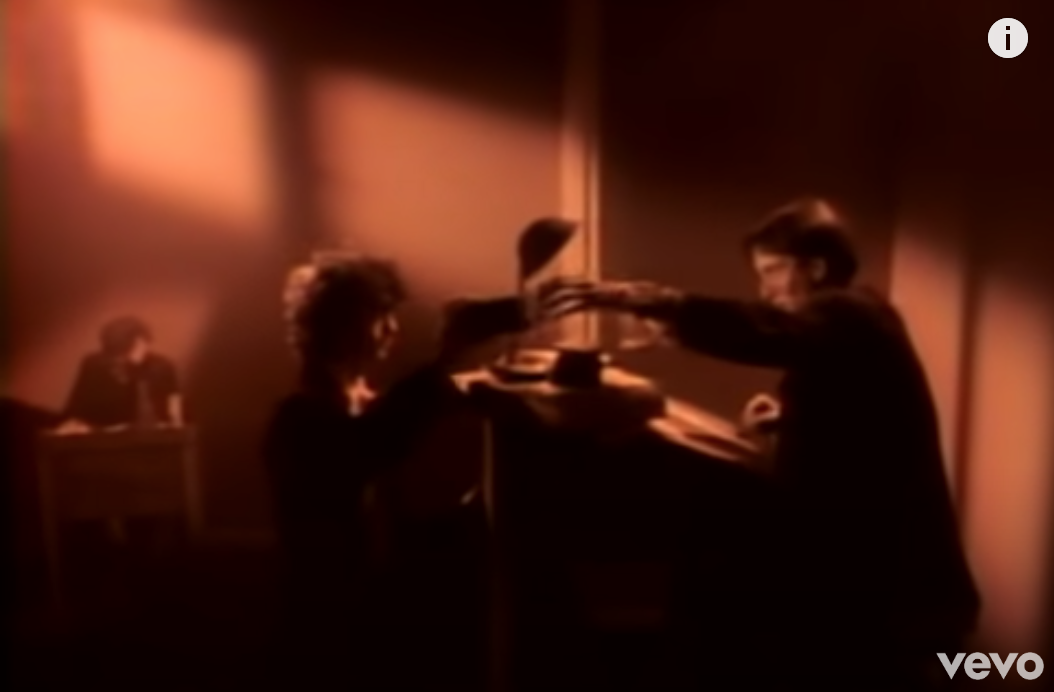 Beside defyin' media too fast
Instead of pushin' palaces to fall
Put that, put that, put that before all
That this isn't fortunate at all
Mike Mills told the Library of Congress a few stories about "Radio Free Europe" (Murmur, 1983). One was that it has no big meaning and originated while he was listening to a party happening upstairs, while another was that the song is about discovery.
However, it's also a nod to the Radio Free Europe broadcasting channel the U.S. government ran in Eurasia during the Cold War "to spread democratic values," but reportedly as a propaganda tool as well. You can see a bit of the party beat, the thrill of something new, and the slight hint of subversiveness all in the lyrics if you look close enough.
"Carnival of Sorts (Box Car)"
3/16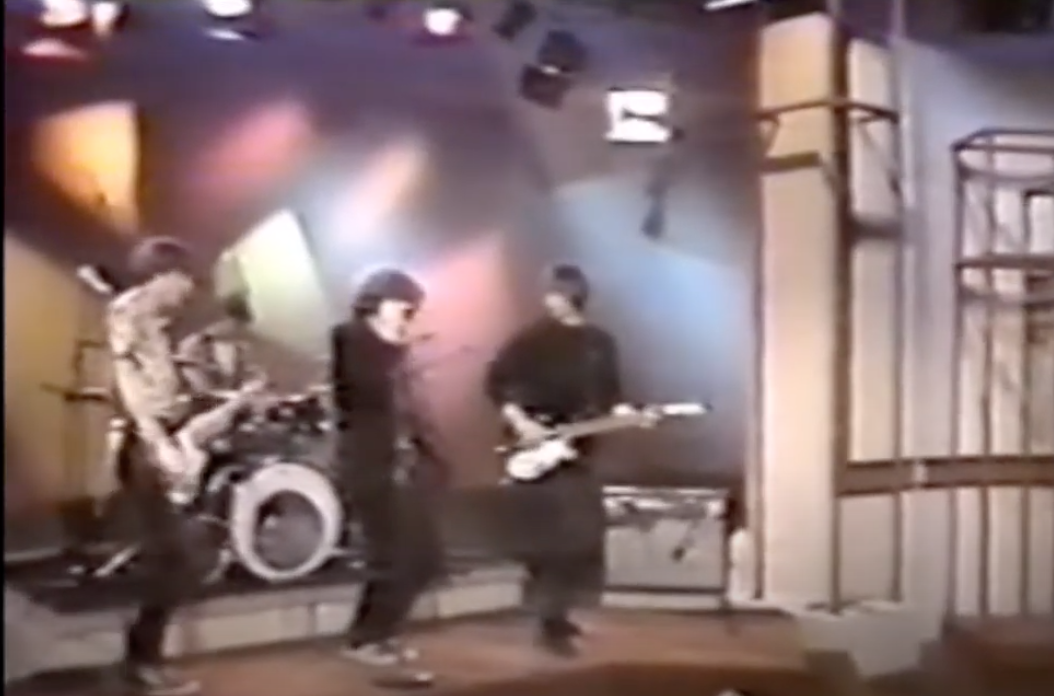 There's a secret, stigma, reaping wheel
Diminish, a carnival of sorts
Chronic town, poster torn, reaping wheel
Stranger, stranger to these parts
"Carnival of Sorts" (Chronic Town, 1982) doesn't have that many lyrics, but the opening lines stand out among the rest with their dark look at carnival life. Stipe said during an NPR interview that he came up with the lyrics after watching one of his favorite films, The Elephant Man.
The danger, mistrust, and fear within the band of outcasts during nighttime scene when the carnival is leaving stood out to Stipe at the time. Although, he also admitted that he doesn't remember the scene very well.
"So. Central Rain (I'm Sorry)"
4/16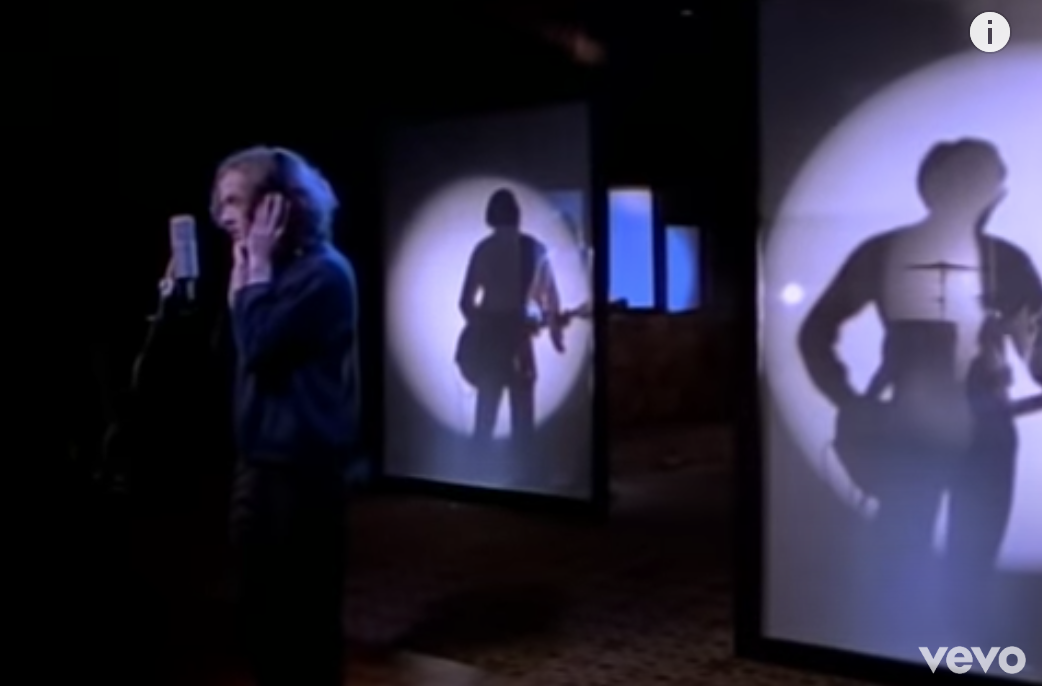 Eastern to Mountain, third party call, the lines are down
The wise man built his words upon the rocks
But I'm not bound to follow suit
The trees will bend, the cities wash away
The city in the mountains is a boy without a dream
Barry Waters said in SPIN's 1986 cover story on R.E.M. that the band had a tendency to favor murky, open-ended lyrics, and that's certainly true for "So. Central Rain (I'm Sorry)" (Reckoning, 1984). Part musing on heavy rains in the band's hometown and part reflection on the precarious relationship between nature and civilization, "So. Central Rain" seems pleasantly uncertain in what it wants to be.
"It's the End of the World as We Know It (And I Feel Fine)"
5/16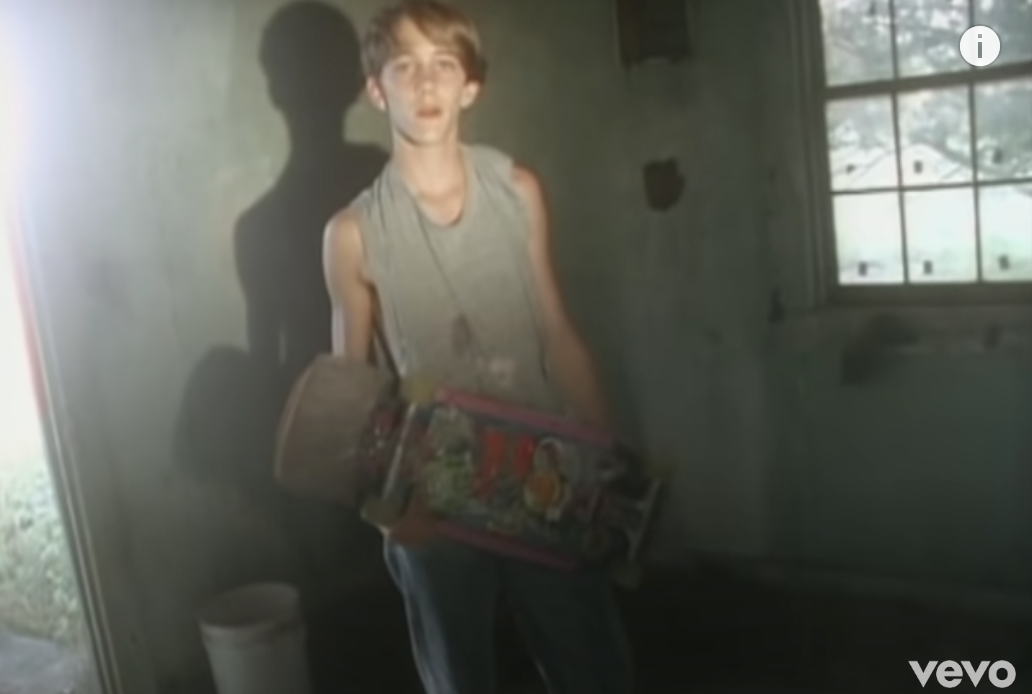 Eye of a hurricane, listen to yourself churn
World serves its own needs
Don't mis-serve your own needs
Speed it up a notch, speed, grunt, no, strength
The ladder starts to clatterWith a fear of height, down, height
Wire in a fire, represent the seven games
"It's the End of the World as We Know It" (Document, 1987) has its own share of ambiguity and confusion, but Stipe says that was the intent. It's a seemingly endless stream of the terrible things he and the band saw going on in the world, all mixed in with a healthy dose of dream-induced surrealism and channel surfing.
Stipe said he wanted the song to have a stream of consciousness feel to it, and he certainly succeeded there.
When your day is long
And the night
The night is yours alone
When you're sure you've had enough
Of this life
Well hang on
Don't let yourself go'
Cause everybody cries
And everybody hurts sometimes
The opening lyrics from "Everybody Hurts" (Automatic For The People, 1992) speak for themselves pretty well, but Peter Buck cleared up any potential ambiguity in a 2005 interview with BBC. The band wanted to make a song reaching out to young people in pain who felt like they were being overlooked or had nowhere to turn, which meant taking a different approach. "If you're consciously writing for someone who hasn't been to college, or is pretty young, it might be nice to be very direct," Buck said. "In that regard, it's tended to work for people of a lot of ages."
Yet it wasn't certain anything would come of "Everybody Hurts" at first. The band originally tried a different instrumental setup they ended up being disgusted with. After switching back to a more normal setup, Buck said the band was convinced Stipe would just leave the song and thought it would never make it to the record, but the vocalist liked it and wanted to run with it.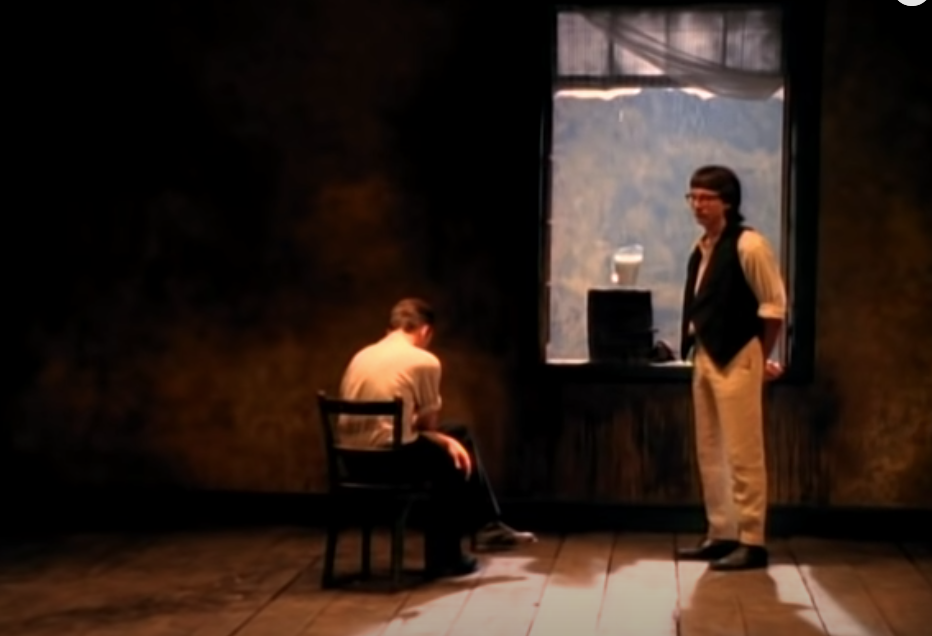 That's me in the corner
That's me in the spotlight
Losing my religion
Trying to keep up with you
And I don't know if I can do it
Oh no, I've said too much
I haven't said enough
R.E.M. went mainstream with "Losing My Religion" (Out Of Time, 1991), but the lyrics aren't quite what they might seem at first glance. According to media studies expert Angharad Valdivia, Stipe made it a point to convince audiences the song really had nothing to do with religion.
Instead, it was a Southern way of saying someone was close to acting out or losing their temper. In this case, it's the singer losing patience with admiring a crush from afar. Despite having little (if anything) to do with actual religion, Ireland still banned the song thanks to the music video's provocative imagery.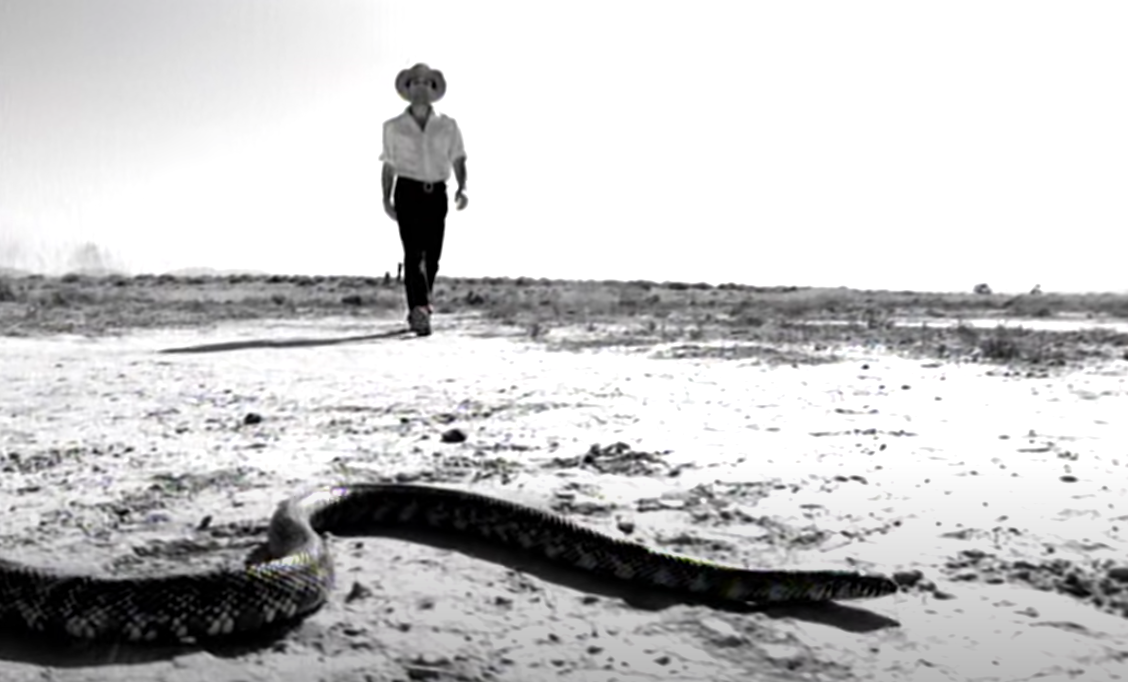 Moses went walking with the staff of wood (yeah, yeah, yeah, yeah)
Newton got beaned by the apple good (yeah, yeah, yeah, yeah)
Egypt was troubled by the horrible asp (yeah, yeah, yeah, yeah)
Mister Charles Darwin had the gall to ask (yeah, yeah, yeah, yeah)
"Man on the Moon" (Automatic For The People, 1992) had an uncertain trajectory for a while, as R.E.M. thought it was going somewhere with the story told by what Mike Mills called Bill Berry's "very good" songwriting skills.
But Stipe tried making it more of an instrumental piece, despite the rest of the band's objection. In the end, "Man on the Moon" fulfilled everyone's hopes, focusing on a loop of "doubt, belief, transition, conspiracy and truth" that captures the range of the human experience.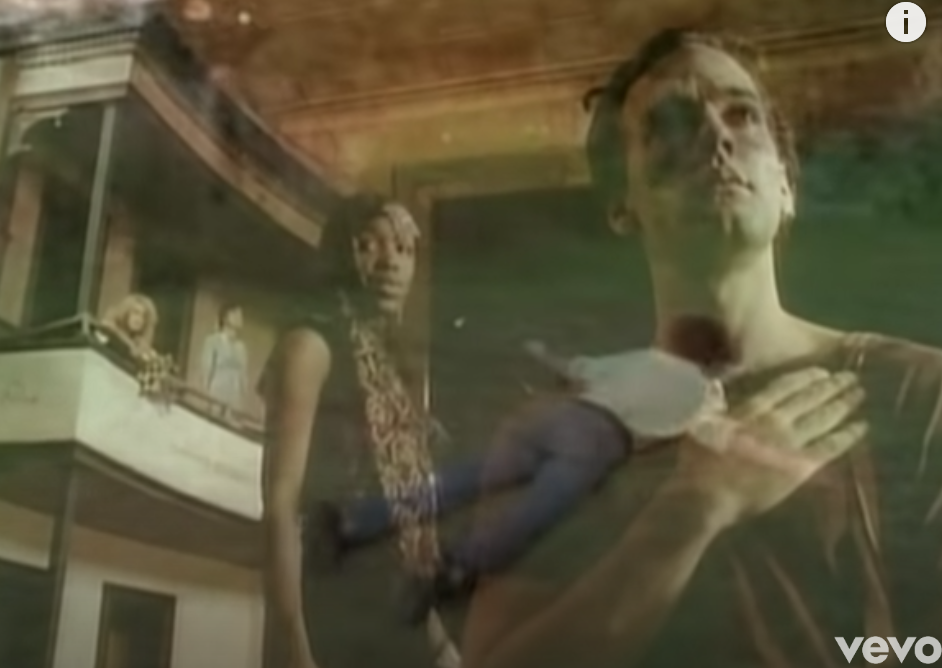 This one goes out to the one I love
This one goes out to the one I've left behind
A simple prop to occupy my time
This one goes out to the one I love
One of R.E.M.'s best lyrics is also one of its most misunderstood, as "The One I Love" (Document, 1987) is not a love song. Most lovers wouldn't call the object of their affections a way to spend time, yet folks take "The One I Love" as a sentimental love song thanks to the way it opens and a lack of understanding of Stipe's words.
Stipe even told Rolling Stone it's a "brutal kind of song" and even though he leaves things open for interpretation as a general rule, he recognized "The One I Love" as being "real violent and awful."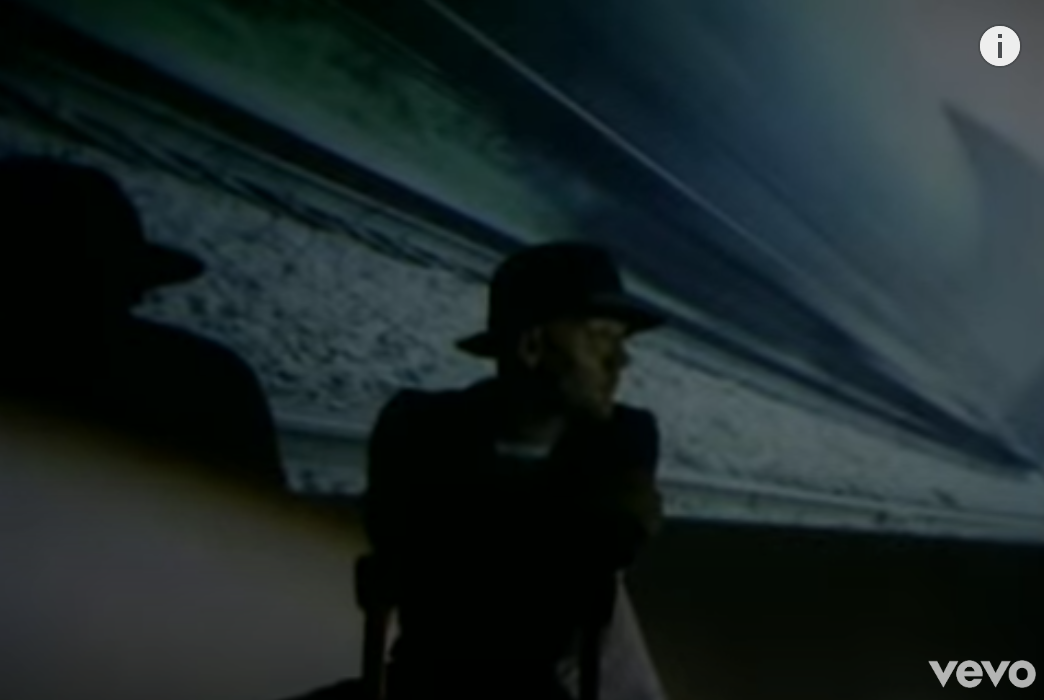 The walls are built up stone by stone
The fields divided one-by-one
And the train conductor says"
Take a break, Driver 8, Driver 8, take a break
We've been on this shift too long"
"Driver 8" released on 1984's Reckoning album, and Peter Buck said it's the kind of song the band finds easy to write without putting too much thought into it. "I can write 'Driver 8' every day of the week," Buck stated. "We all can."
But during a live performance in Buenos Aires in 2008, the band said the song — complete with the theme of division and mentions of walls — was all about the American Dream and the nation's future a few days out from that year's election.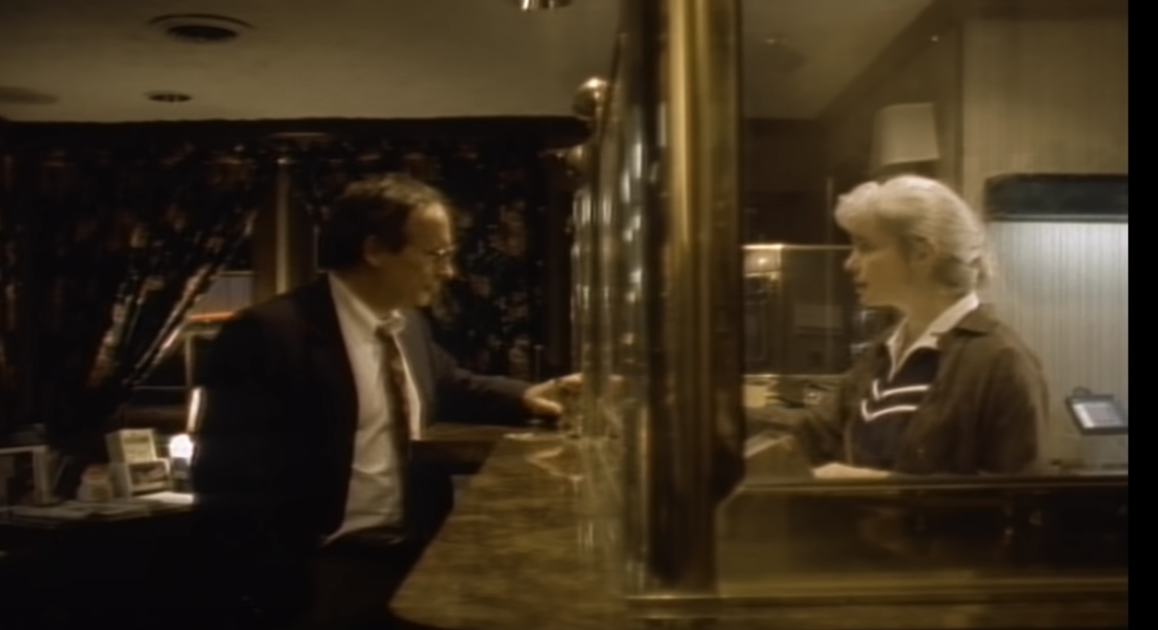 Nightswimming, remembering that night
September's coming soon
I'm pining for the moon
And what if there were two
Side by side in orbit
Around the fairest sun?
Mike Mills and the others meant "Nightswimming" (Automatic For The People, 1992) as another throwaway song at first, but biographer David Buckley said the tune went much further than the band expected. Inspired by the track, Stipe took it and turned it into a bittersweet melody about the loss of youth — based in part on the band's early days in Georgia. "I think it was on private property, but we never really got into any trouble," Peter Buck told Melody Maker. "It was all very innocent; we were only 19 or 20 years old."
According to the liner notes for The Best of R.E.M. (1991), Stipe created the lyrics on the spot after hearing the melody twice. Never one to idolize fame, Stipe often said he regretted how things changed once musicians became famous.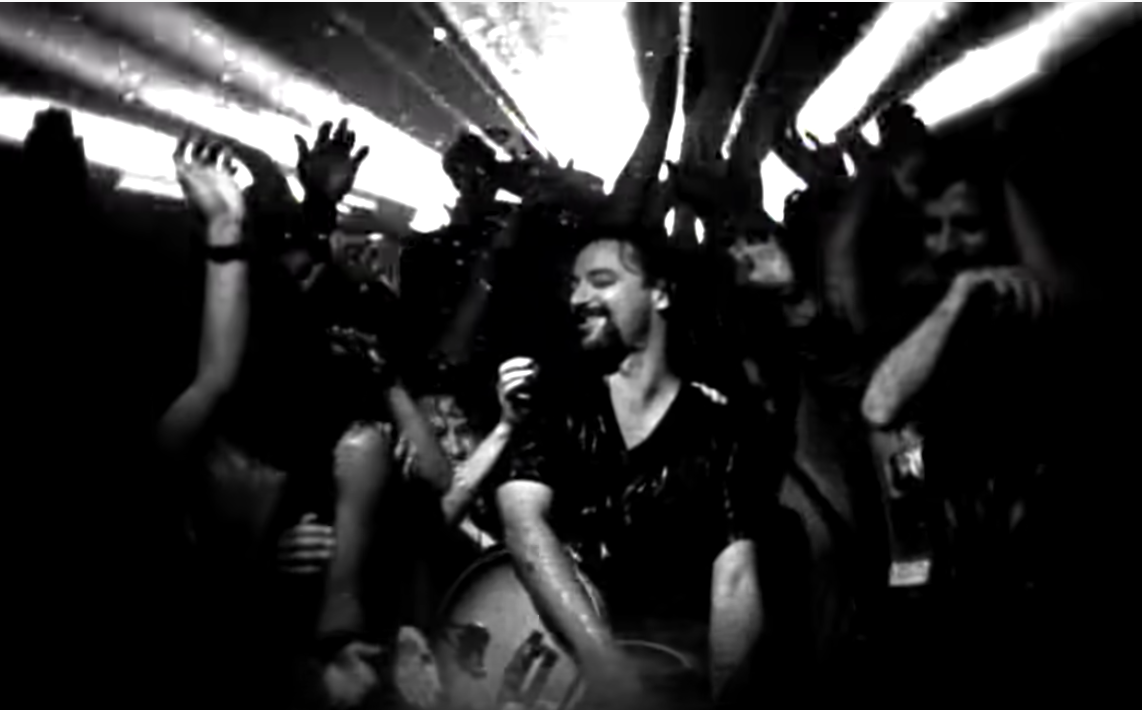 Smack, crack, bushwhacked
Tie another one to the racks, baby
Hey kids, rock and roll
Nobody tells you where to go, baby
"Drive" (Reckoning, 1984) started out with the band putting together a melody Buck thought was boring and playing it for Stipe just to see what he might make of it. "It's a subtle, political thing," Buck said of the lyrics. "Michael specifically mentions the term 'bush-whacked.' But if you want to take it like 'Stand,' that's cool too."
Whether R.E.M. was intentionally throwing a jab at then-president George H.W. Bush or just reminding kids to forge their own paths in the wilderness, the intent was creating a hopeful anthem for the youth. That's why Mills said "Drive" fits in with the other tracks on Reckoning, by empowering listeners to make a difference in their own lives.
"Try Not to Breathe"
13/16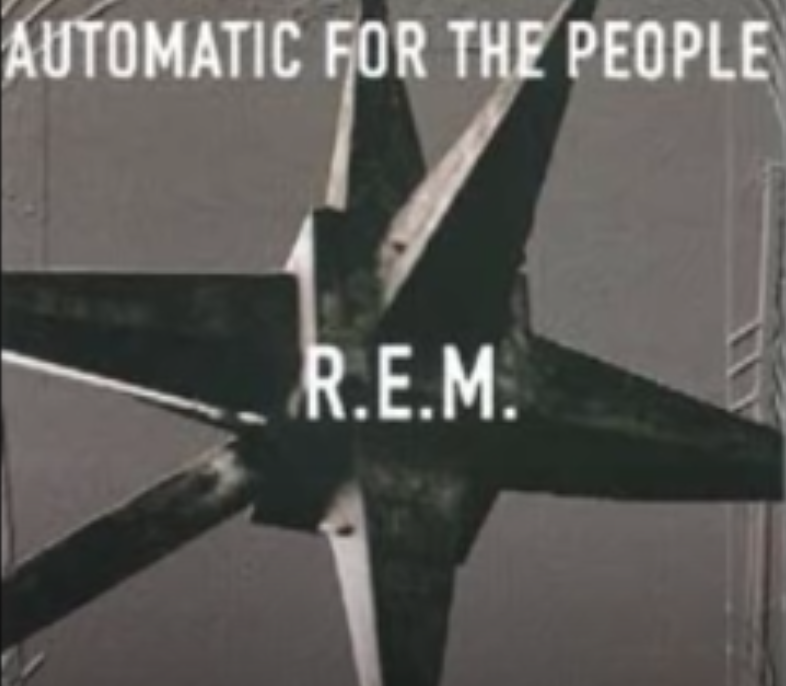 I will try not to burden you
I can hold these inside
I will hold my breath
Until all these shivers subside
Just look in my eyes
"Try Not to Breathe" (Automatic For The People, 1992) is about death and someone's last moments as they try not to burden their relatives with the sorrow of their passing — or something like that. Buck said it was an old man imagining his last moments, while Stipe said he was channeling memories of his grandmother's death, which is how he could convey such feeling in it.
Either way, the band had planned it from the start of Automatic For The People, though it still needed a title. The name ended up coming from an engineer telling Buck to "try not to breathe" when he had the microphone too close to his face during a demo session.
"The Sidewinder Sleeps Tonite"
14/16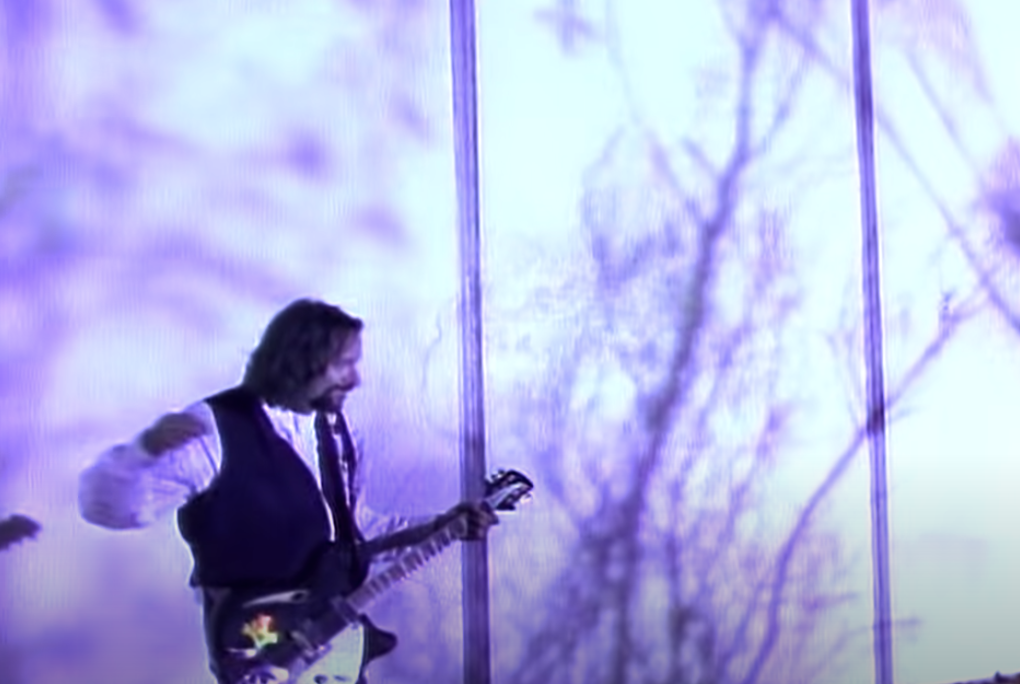 There are scratches all around the coin slot
Like a heartbeat, baby trying to wake up
But this machine can only swallow money
You can't lay a patch by computer design
It's just a lot of stupid, stupid signs
"The Sidewinder Sleeps Tonite" (Automatic For The People, 1992) started simply with R.E.M. wanting to make something similar to "The Lion Sleeps Tonight" (1961) by The Tokens and contacted the group to prevent any future legal troubles. Beyond that, no one really knows what it means.
"It's about somebody who doesn't have a place to stay," Mike Mills said. "Part of it is also about what man can do that machines can't... The rest of it – I don't have any idea what it's about."
Buck agreed, saying he has no idea why they used the snake imagery or if it even means anything. No wonder it's one of the songs with the most misunderstood lyrics.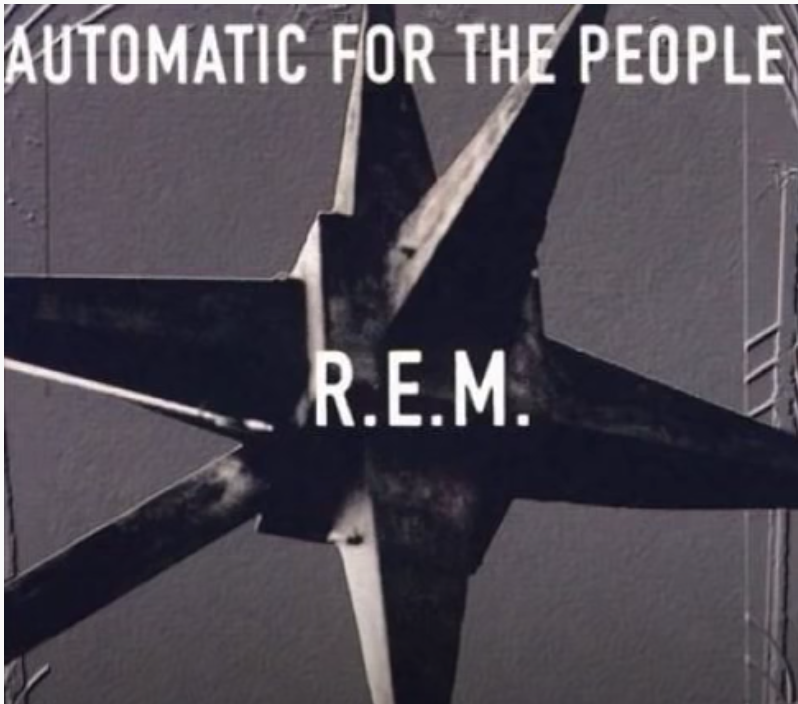 The brakes have worn so thin that you could hear
I hear them screeching through the door from our driveway
Hey, love, look into your glove box heart
What is there for me inside? This love is tired
"Star Me Kitten" (Automatic For The People, 1992) is a tongue-in-cheek reference to music censorship and a change Meg Ryan inspired from the original. Stipe and Mills wanted to write a song about messed up relationships where everything's gone wrong, but the passion remains.
The intended chorus of "fuck me kitten" was the title as well, until Meg Ryan stopped by the studio while filming Sleepless in Seattle and commented that titles prompting a parental advisory sticker meant most stores wouldn't stock the album back when she was growing up. R.E.M. decided to replace it with "Star" (as in the asterisks used in place of profanity). While it gives a completely different impression of the song without hearing it in full, the middle passage conveys the central idea without fear of censorial repercussion.
"Monty Got a Raw Deal"
16/16