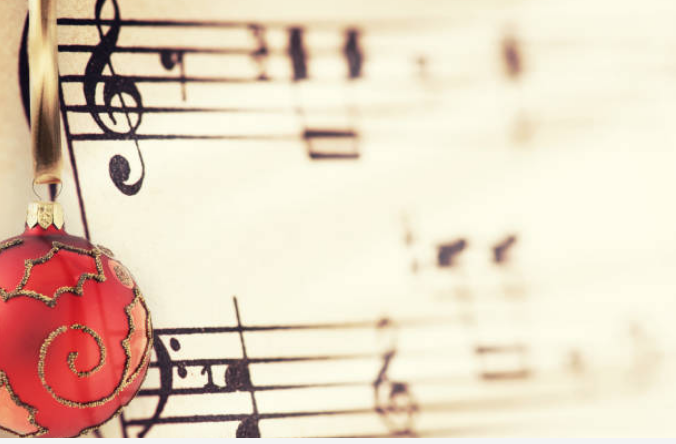 The 25 Best Alternative Christmas Songs
1/26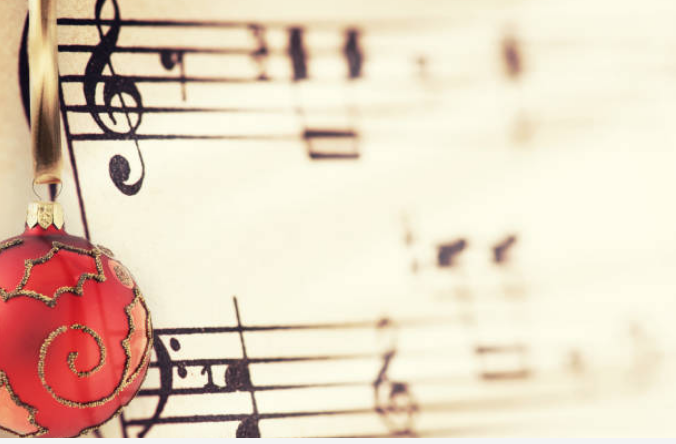 There are essentially two types of people in the world: Those who start playing Christmas music before Halloween, and those who never want to hear any holiday music ever again. There is, however, an alternative to having to suffer through the same cliche selections celebrating the crass commercialism, the unrepentant glee, the forced rhyming of "holly" and "jolly," "snow" and "mistletoe." Though popular music has a spotty record when it comes to making holiday music that isn't irritating—and your family member or co-worker who insists on playing a cappella versions of them certainly isn't helping—there's plenty of silver and gold to be found in indie, punk and alternative circles. The best holiday songs are those that are a little irreverent, maybe even brutally honest, and address the awkwardness, surrealism or even discomfort of the holidays as much as they do the joy or pageantry.
With the holiday season getting into full swing, and somehow still inescapable even if we're experiencing it from lockdown, here's a countdown of 25 of the best Christmas songs from alternative, punk, hip-hop artists or otherwise. Just because most of us are tired of the same old holiday standards doesn't mean we have to write off Christmas music altogether.
Eels - "Everything's Gonna Be Cool This Christmas
2/26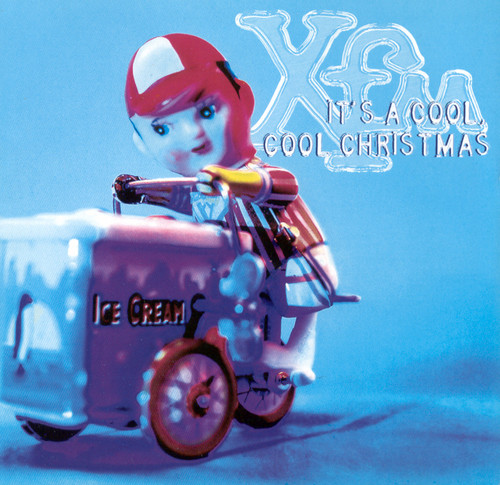 Mark Oliver Everett has a track record of juxtaposing playful bedroom pop with moments of utter devastation—Eels' 1998 album Electro-Shock Blues, for instance, was written in response to the deaths of several loved ones in the same year. "Everything's Gonna Be Cool This Christmas," however, is simply an over-the-top rock 'n' roll holiday celebration. It's right there in the title: Everything's gonna be cool this Christmas. And it is, from the song's blazing grunge guitars to Everett's hilarious declaration: "Baby Jesus, born to rock!"
Beck - "The Little Drum Machine Boy"
3/26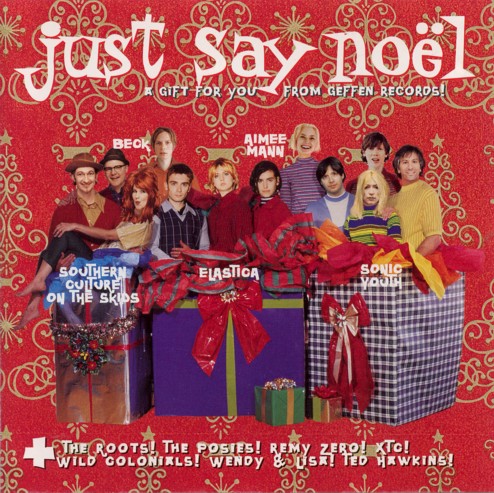 Recorded in Beck's earlier, more experimental days, "The Little Drum Machine Boy" kicked off Geffen's Just Say Noel compilation with some "Holiday robot funk!" as he puts it. Set to the melody of "The Little Drummer Boy," sort of, the beat-driven lo-fi beatbox jam reworks the traditional tune into a robotic exercise in Christmas and Hanukkah weirdness with Shabbat blessings delivered through a Vocoder. Beck drops goofball science like "I get the shit lit like a menorah/This funk's so illegal, I might need a lawyer," and the whole thing collapses into a chant of "Hanukkah pimp!" It's enough to make you nostalgic for a time when Beck was this unabashedly weird.
Aimee Mann and Grant Lee Phillips - "You're a Mean One, Mr. Grinch"
4/26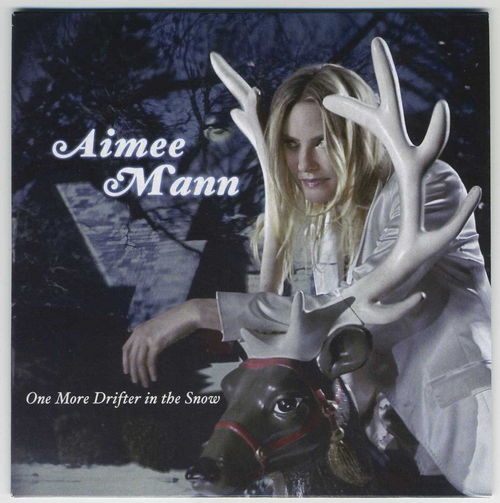 Aimee Mann's recorded more than a few Christmas songs in her career, dating back to the '90s, though her 2006 take on "You're a Mean One, Mr. Grinch," with an assist from Grant Lee Phillips—narrating the Grinch's nefarious quest—is easily the most fun. Both artists lean into the camp and silliness of the Thurl Ravenscroft-sung theme from the 1966 Dr. Seuss special, while Mann's band provides the necessary sound-effect-laden cartoon score. Though there are prettier and darker songs in Mann's Christmas canon, this one's an absolute blast.
John Cale - "Child's Christmas in Wales"
5/26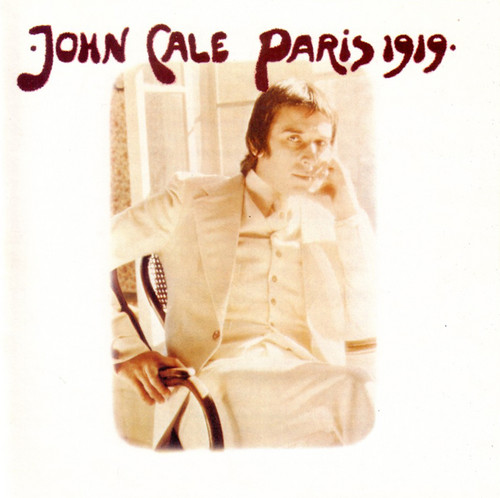 The Velvet Underground's John Cale kicked off his third solo album Paris 1919 with "Child's Christmas in Wales," an upbeat art-rock anthem that nods to both holiday tradition as well as a Dylan Thomas poem of the same name. Driven by slide-guitar riffs and piano, the song finds Cale putting together a scrapbook of images from Christmases past—"With mistletoe and candle green," "The hallelujah crowds," "Good neighbors we were all." There's a charming purity about it, especially coming from an artist behind an ironic horrorshow like "The Gift," which is part of what makes it feel like less of a jarring inclusion on a more conventional holiday playlist, even if it rocks just a little bit harder.
Low - "Just Like Christmas"
6/26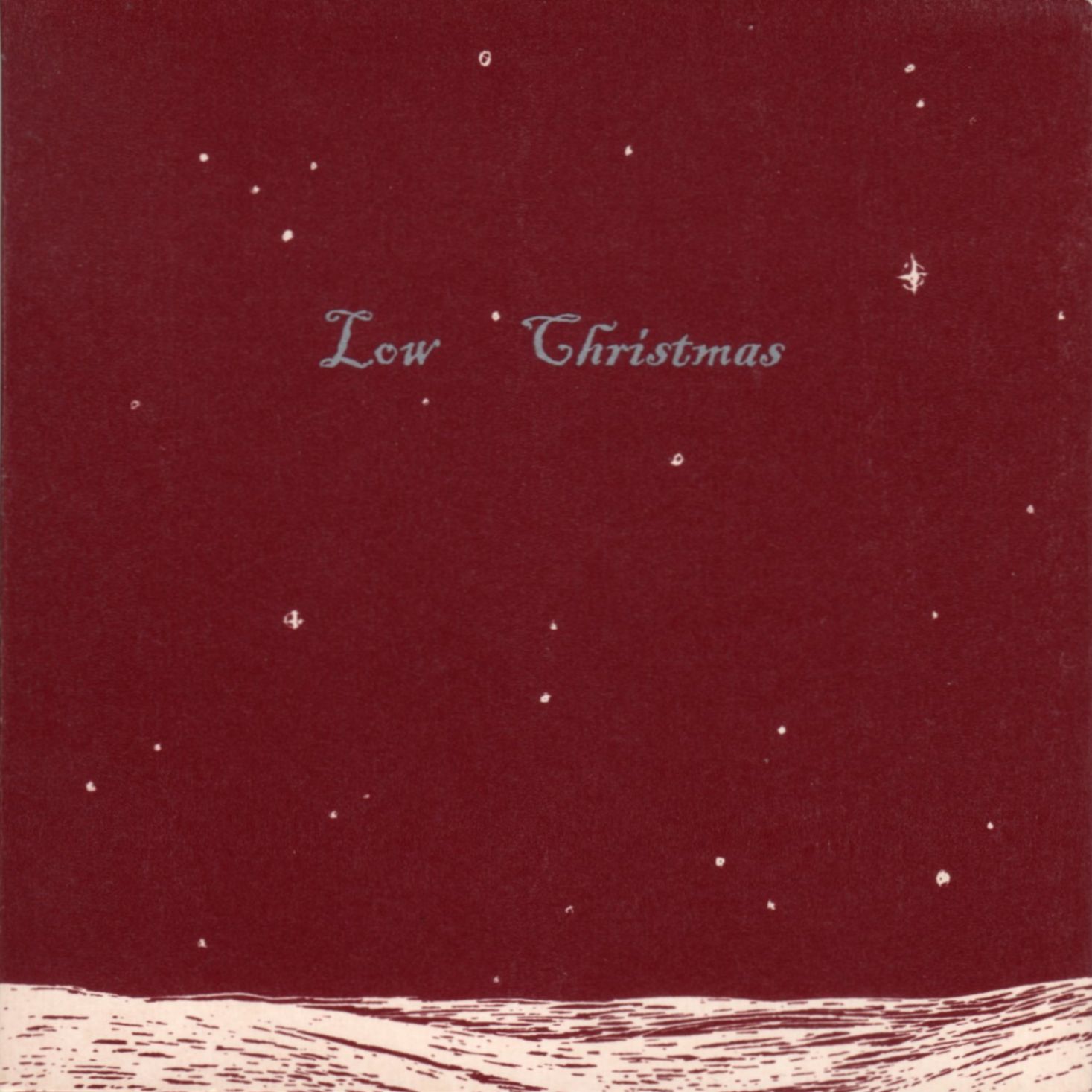 In 1999, Minnesota slowcore trio Low compiled eight holiday songs into an EP simply titled Christmas, which included highlights such as covers of "Silent Night" and "The Little Drummer Boy," as well as Elvis' "Blue Christmas." The highlight is an original, titled "Just Like Christmas," depicting a moment of winter magic on tour that brought about warm memories of Decembers past: "On our way from Stockholm/It started to snow/You said it was just like Christmas." It finds the band savoring a moment of comfort and nostalgia while far from home, and at the time found Low unexpectedly coasting into triple-digit BPMs.
Robert Fripp - "Silent Night"
7/26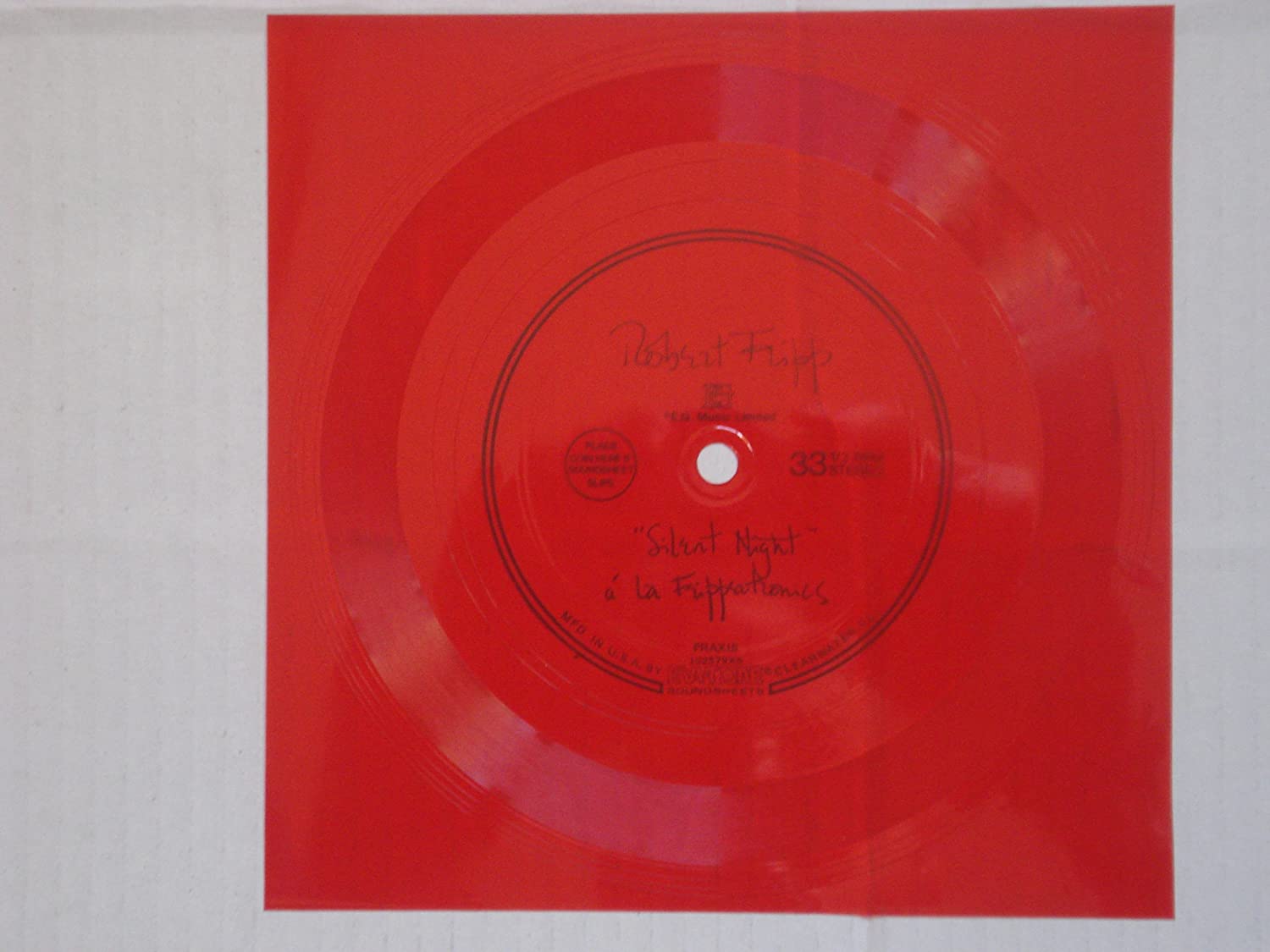 Originally released as a flexi-disc with Praxis magazine and as an industry Christmas gift from EG Records, King Crimson guitarist Robert Fripp's Frippertronics-style take on "Silent Night" treated the traditional carol to a radical reimagining. Though the song itself is still recognizable, Fripp divorces the track of Yuletide context, instead suspending the melody within a strata of floating waves of sound—like, say, larks' tongues in aspic? Not a traditional holiday celebration by any means, but beautiful regardless.
Morphine - "Sexy Christmastime Baby Mine"
8/26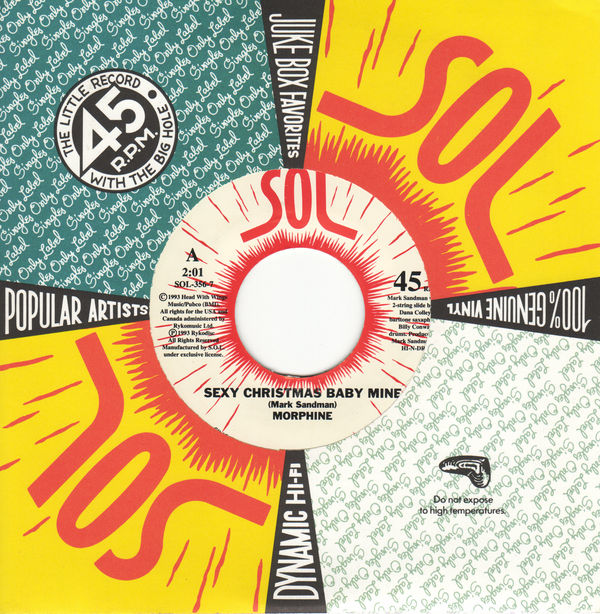 Between Dana Colley's saxophones and the smoky baritone of late frontman Mark Sandman, any Morphine Christmas song is, by default, a "sexy Christmastime." And so it is with this 1993 single from the Boston trio, which has a sinister noir aura to go with its sexiness, the kind of twisted, surrealist burlesque torch ballad one might expect to hear at One Eyed Jacks, the casino and brothel in Twin Peaks.
Henry Rollins - "Twas the Night Before Christmas"
9/26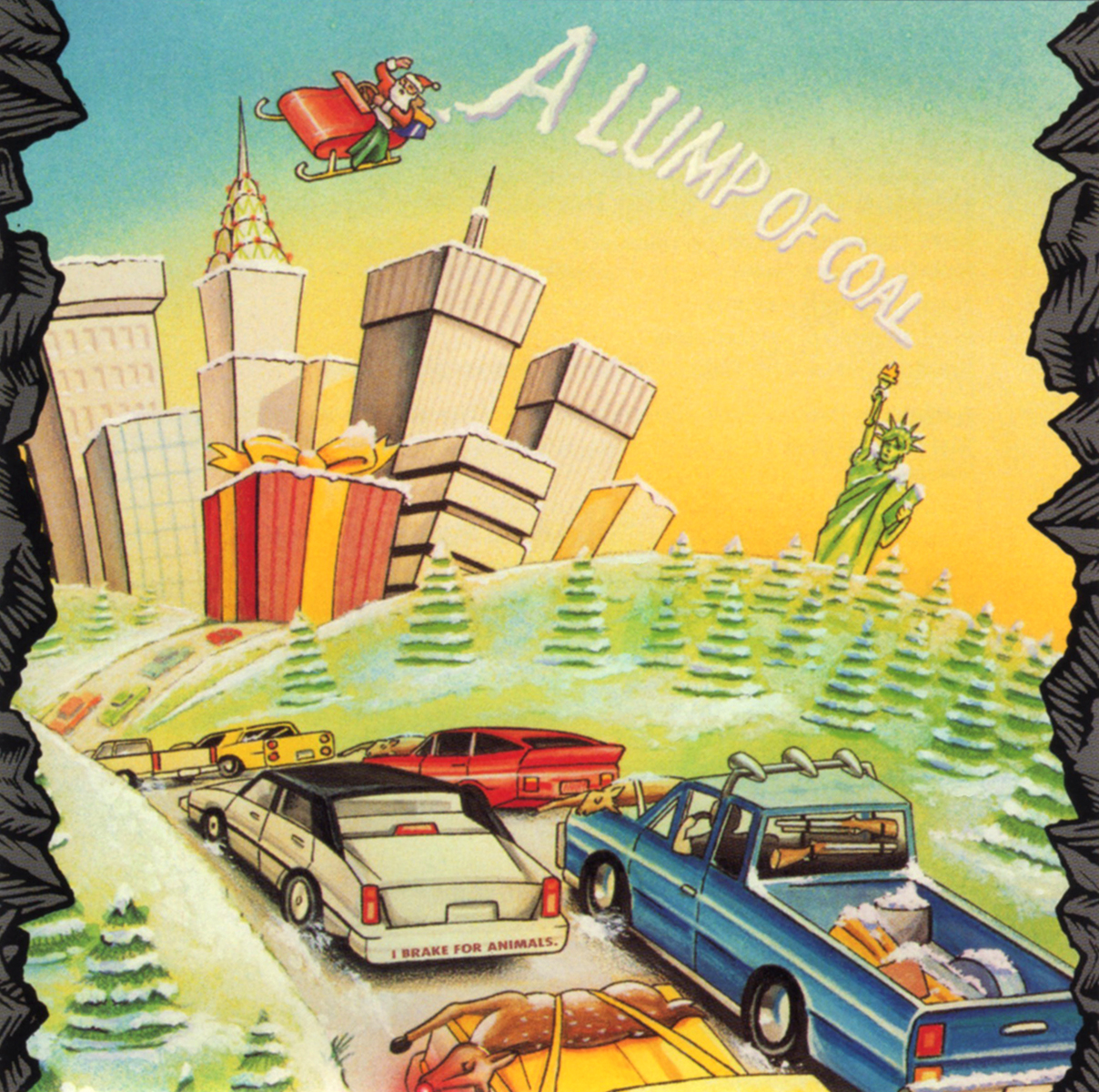 Leave it to Henry Rollins to transform a beloved holiday poem into a violent, dystopian nightmare—somehow without actually changing any of the words. The always intense Rollins narrates this visitation from St. Nick through blaring siren-like synths, constant sounds of gunfire and helicopters flying overhead. Given the context of the tense, menacing arrangement, you'd think the five-o just put out a BOLO on the jolly old fat man.
Chris Farren - "I'm Not Ready for Christmas" (feat. Mae Whitman)
10/26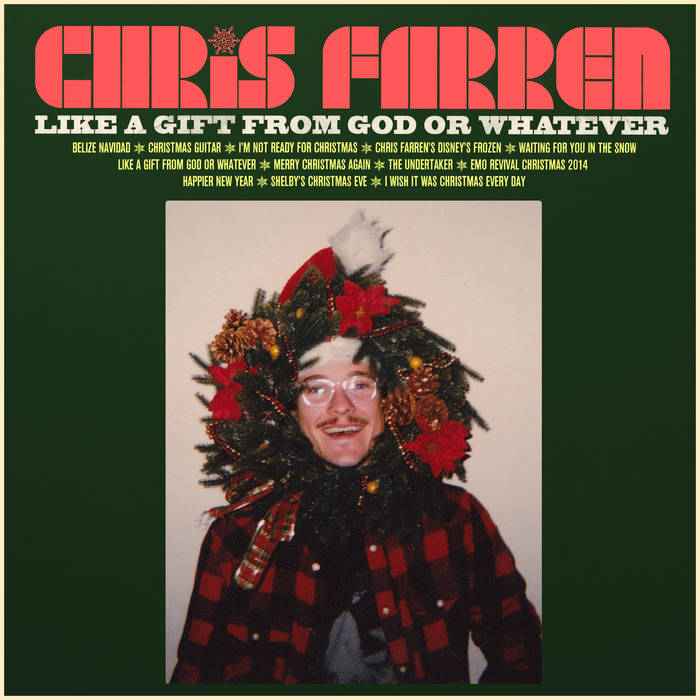 Christmas, when divorced from the commercialism, is usually pretty chill—visiting family, eating too much, watching TV marathons on the couch. But it's hard to get around some of the anxiety-inducing aspects of the holiday sometimes, whether it's Trump-supporting relatives or some of the uncomfortable conversations that come up at dinnertime. Chris Farren's "I'm Not Ready for Christmas," a lovely twang-ridden highlight from his holiday album Like a Gift from God or Whatever, addresses those anxieties head on: "I'm not ready for Christmas, I'm not ready for the freezing cold/I'm not ready for the questions they're gonna ask me back home." When paired with guest vocalist Mae Whitman, however, Farren finds a form of solace in an uncomfortable holiday, complete with a spectacular saxophone solo.
Camera Obscura - "The Blizzard"
11/26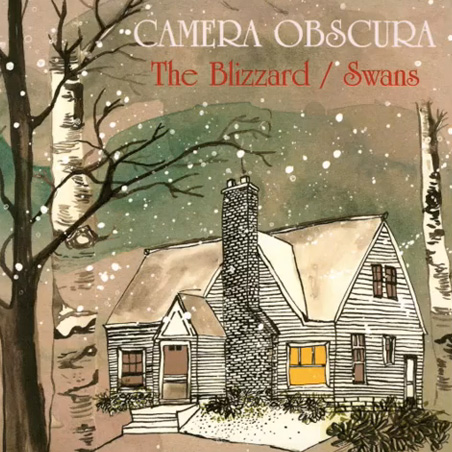 The best Christmas songs often have an undercurrent of sadness, or at least a kind of dark irony, and Jim Reeves' "The Blizzard" is no exception, a tale of hope, determination and ultimately tragedy as the protagonist braves a bitter, brutal snowstorm in hopes of making it home to his Mary Anne. But because he won't leave his lame pony Dan behind, they both end up freezing to death before they make it: "They found him there on the plains, his hands frozen to the reins." Camera Obscura tackled the ironically tragic country tune in 2010, and what Scottish singer/songwriter Tracyanne Campbell removes from the original's reverb-heavy Western atmosphere she more than makes up for with a gorgeous pathos. Poor Dan.
De La Soul - "Millie Pulled a Pistol on Santa"
12/26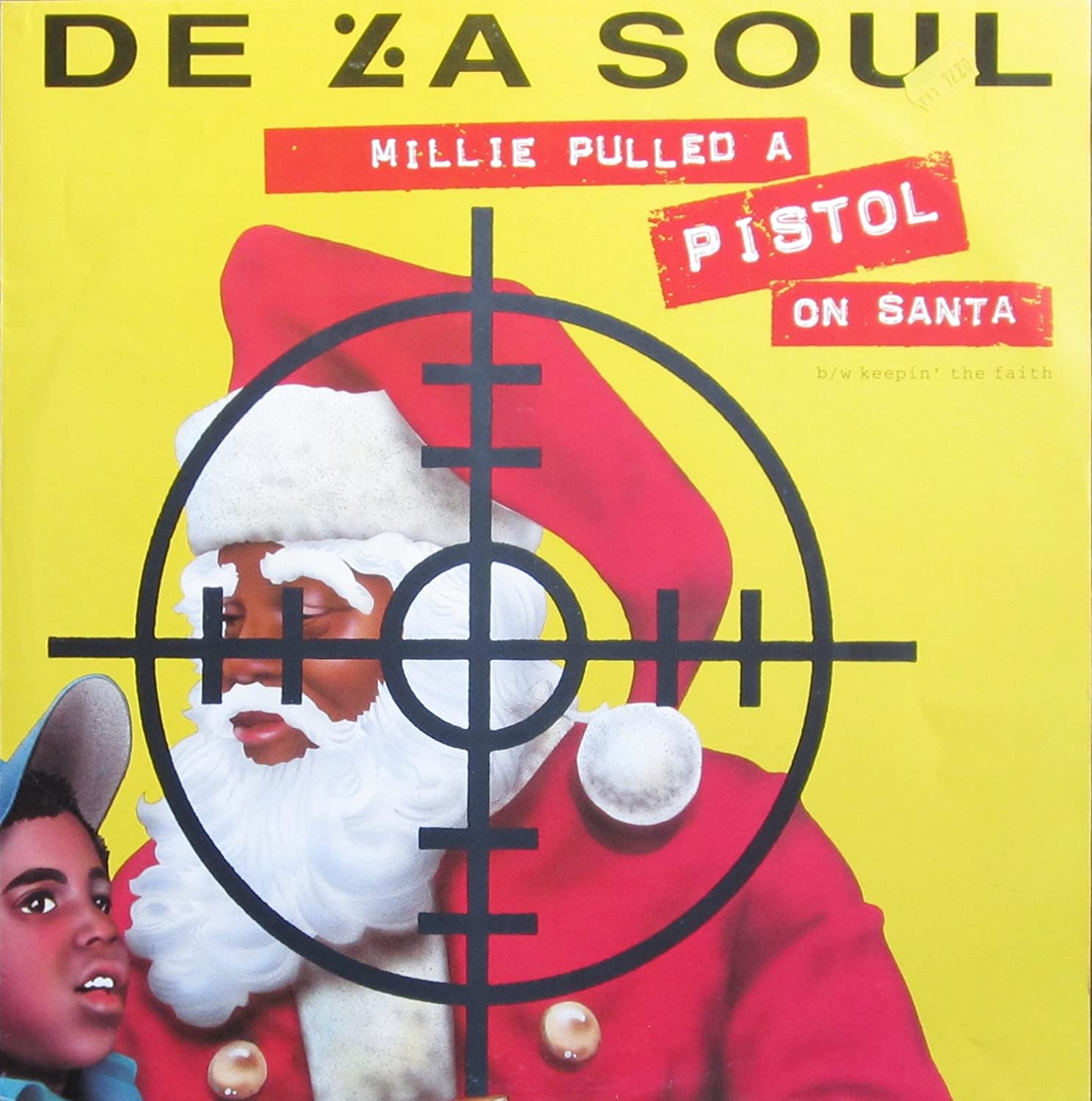 A far cry from the kind of carol that could move a Furby or a Lexus in a comically oversized bow, this bleak moment on De La Soul's sophomore album is a Christmas song in much the same way that Die Hard is a Christmas movie, just a shade or two more intense. The title character in "Millie Pulled a Pistol on Santa" is a girl whose father, Dillon, is a respected pillar of the community—and who becomes a violent sexual predator when nobody else is around. One day during his shift as a volunteer Santa Claus at Macy's, he faces his reckoning when, armed with a gun, "Millie bucked him with the quickness." It's a feel-bad holiday revenge story that marked the death of the D.A.I.S.Y. Age once and for all.
Sufjan Stevens - "That Was the Worst Christmas Ever!"
13/26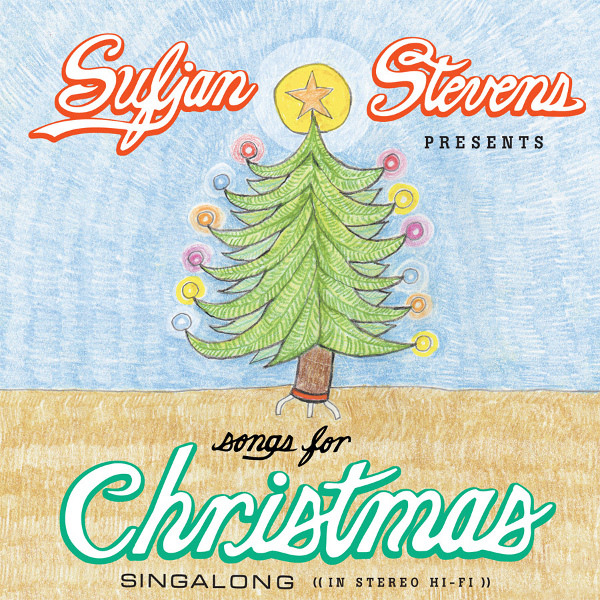 Sufjan Stevens' Christmas recordings well outnumber his long-abandoned 50 States project, though early on, most of those songs weren't intended for wide release. Initially, Stevens' self-released Christmas EPs were distributed to friends as an annual holiday gift, which were then compiled into the 2006 Songs for Christmas box set, and they tend to range from brief, lo-fi clips like "Holy Holy, etc." to lighthearted pop songs with bigger, professional arrangements ("Get Behind Me, Santa!"). "That Was the Worst Christmas Ever!" falls somewhere in between, a starkly beautiful ballad cut from a similar cloth as the quieter moments on 2003's Michigan, and delivered with a hushed pathos that makes the family dysfunction of the story all the more anguished ("Our father yells, throwing the gifts in the wood stove"). Not much holiday cheer to go around here, but the stark beauty of it stands out in a particularly crowded batch of indie-folk carols.
Charly Bliss - "All I Want for Christmas Is You"
14/26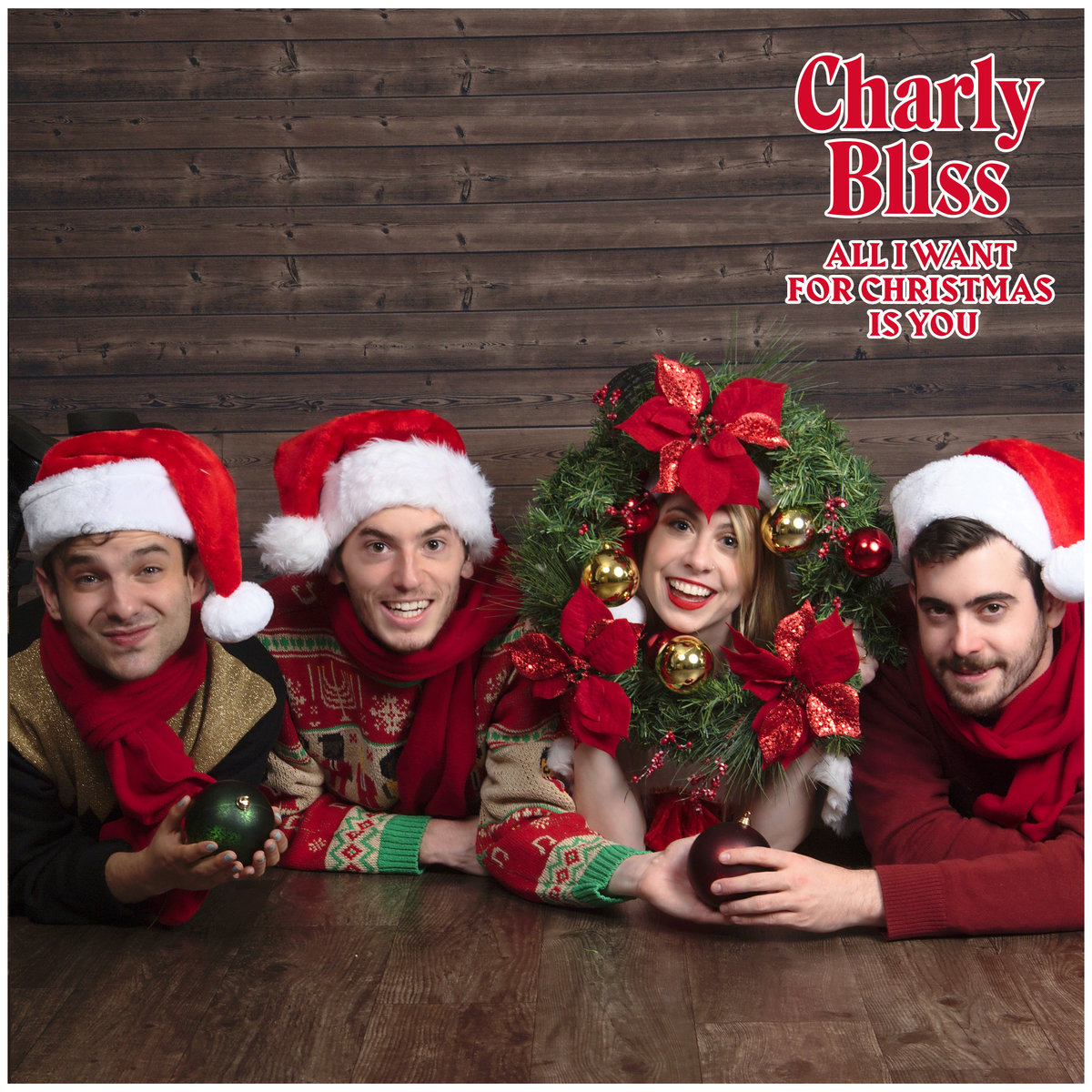 Mariah Carey's "All I Want for Christmas Is You" isn't a Christmas song, it's the Christmas song. People literally countdown the days until it returns to radio and retail playlists and put a concerted effort into getting it to the top of the Billboard Hot 100 every December. Count New York bubblegrunge outfit Charly Bliss among the song's legions of fans, though in their hands, the song becomes a hip-swinging jangle-pop affair with moments of big grunge guitar muscle that bring up a very different kind of '90s nostalgia. Charly Bliss more than make the song their own, offering the suggestion that a Mariah Carey song can withstand a boost of brash guitar swagger.
Khruangbin - "Christmas Time is Here"
15/26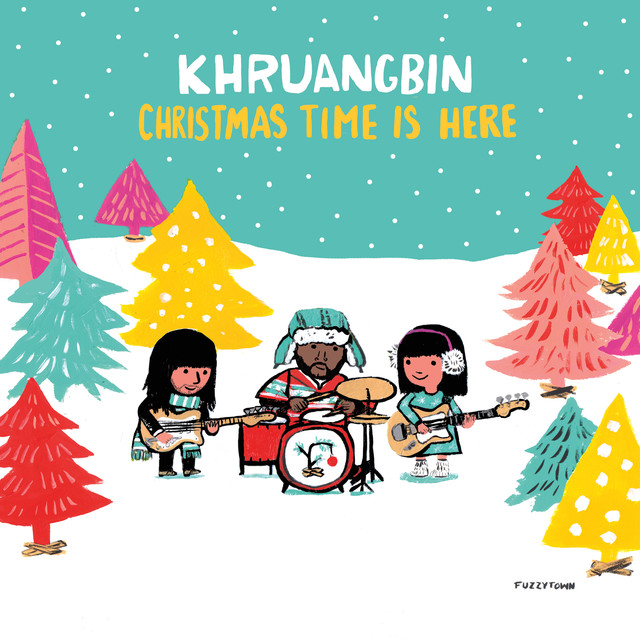 Vince Guaraldi's minor-key jazz standout from 1965's A Charlie Brown Christmas is the rare holiday standard that never loses its appeal, even after 55 years, but that doesn't mean it's not worth a refresh now and then. In 2018, Texas trio Khruangbin covered the song, putting it through their psychedelic groove filter and allowing in even more ambient space while retaining the warm, fuzzy charm of the original. Fittingly, the track was released with an accompanying visualizer depicting the three musicians as Peanuts-like cartoon characters themselves, as if the cover itself wasn't charming enough.
The Flaming Lips - "Christmas at the Zoo"
16/26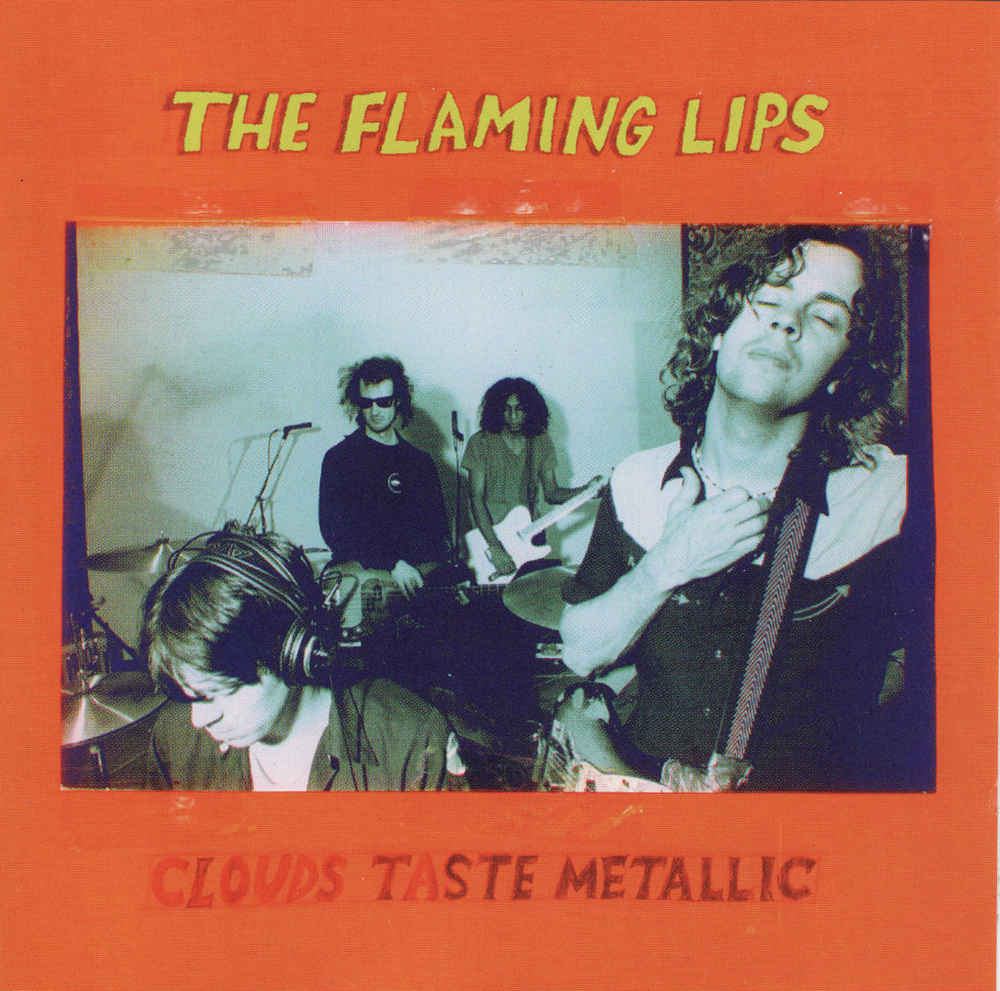 It often feels like every day is Christmas for the Flaming Lips, a band that's been known to cover "White Christmas" during the summertime and whose signature move is performing inside of orbs that resemble snowglobes. One of their finest original songs from 1995's Clouds Taste Metallic is, likewise, a wonderfully warped noise-pop Christmas song with a peculiar scheme of a plot, in which frontman Wayne Coyne describes a plot on a snow-free Christmas Eve to liberate animals from the zoo. The animals politely decline, however, at which point the scene takes a turn for the magical: "It started to snow on Christmas Eve in the middle of the night/Walking through the state park zoo, and everything is white." It's a perfect picture of Christmas, in the Lips' own charmingly oddball way.
The Damned - "There Ain't No Sanity Clause"
17/26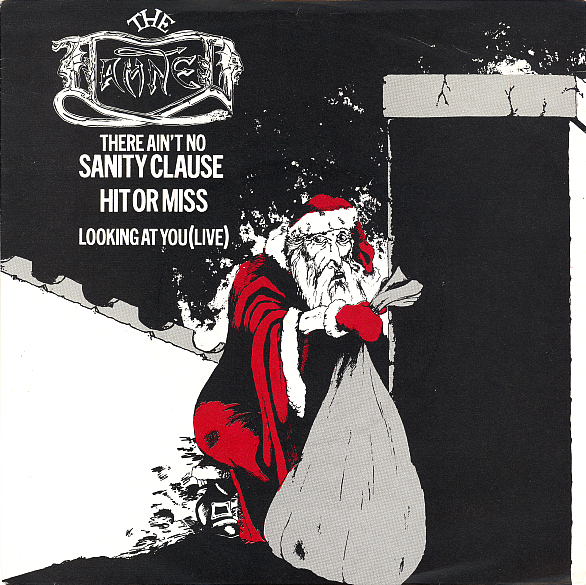 Borrowing a pun from the Marx Brothers, British punk heroes The Damned called bollocks on the "fat and round" chimney crawler in 1980. Nonbelievers, the lot of them, the band's doomed oddball antics are delivered by Dave Vanian like a cheeky, sleigh bells-addled punk rock nursery rhyme for adults ("Captain's out of order 'cause he thinks he's Jaws/Biting lady punters on the Norfolk Broads"). Of course when your bandmates are sidelined with scabies, bitten by vampires and having to forgo foreign tours (hitting a little close to home right now, fellas), it's only natural to conclude that there's no Santa Claus after all.
Phoebe Bridgers - "Have Yourself a Merry Little Christmas"
18/26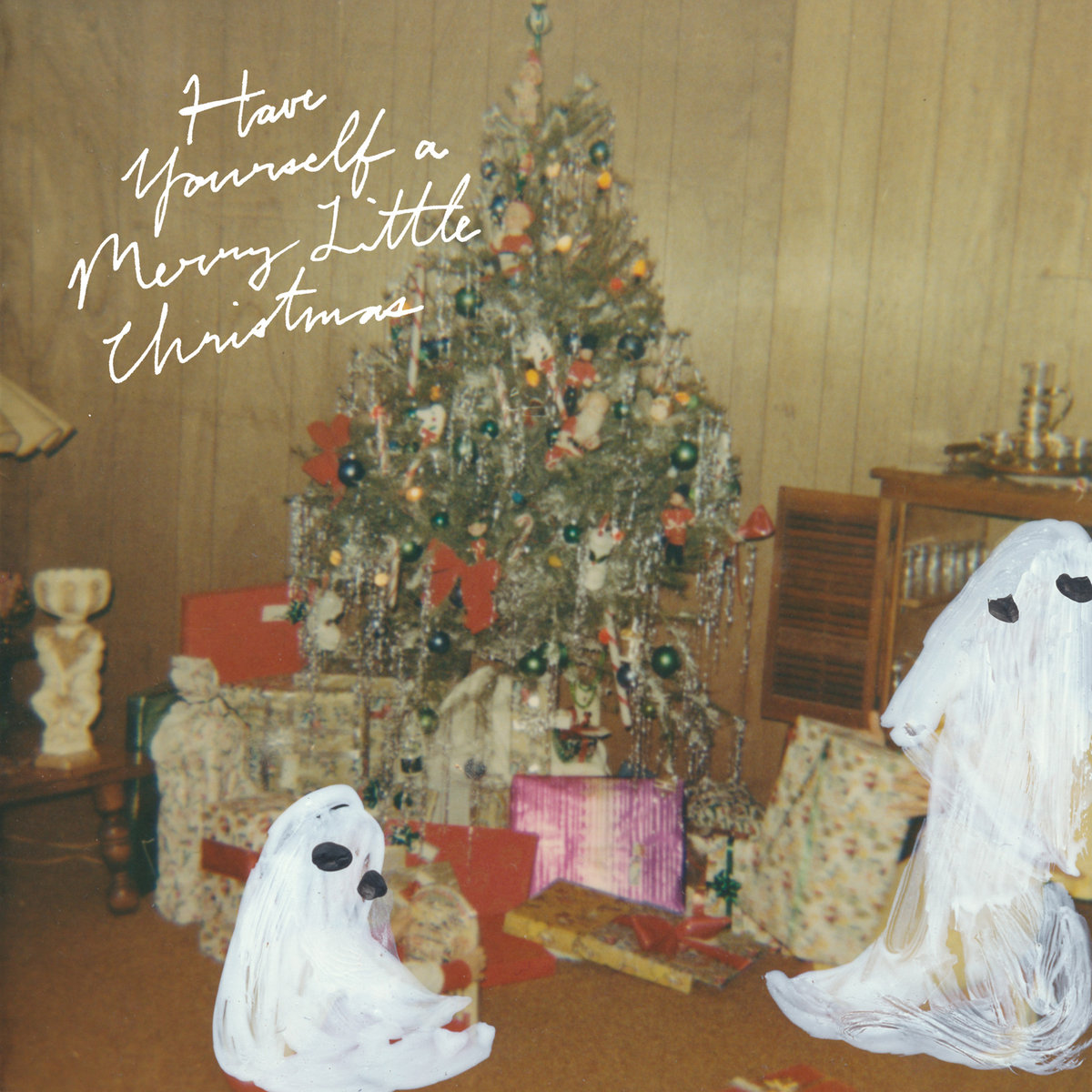 "Have Yourself a Merry Little Christmas" is sad as hell. The song, originally performed by Judy Garland for the 1949 film Meet Me In St. Louis, actually had to be revised when the first draft—with lines like "It may be our last"—was rejected by MGM. Naturally, singer/songwriter Phoebe Bridgers pulls it off stunningly, her baritone guitar adding some dreamy effects to the gorgeously defeating waltz as she captures the song's undeniable melancholy. Frank Sinatra might have requested that songwriter Hugh Martin "jolly it up" before he recorded it, but Bridgers leans into the gloom and sells it beautifully.
Fucked Up - "Do They Know It's Christmas?"
19/26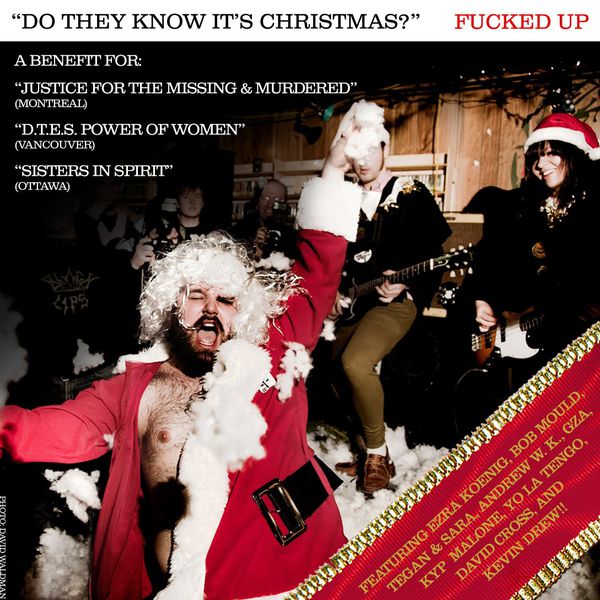 Anyone who was alive in the '80s has probably heard Bob Geldof's charity celebrity single "Do They Know It's Christmas" more times than they can count, but Toronto hardcore outfit Fucked Up turned the chart-topping British single on its head in 2009 with an all-star cast. Featuring guest vocals from Bob Mould, Andrew W.K., Tegan and Sara, members of Broken Social Scene and TV on the Radio, GZA and comedian David Cross, the reworking of the song adds more than a little hardcore punk muscle to the track and a heavier center of gravity. And though it's 11 years old at this point, proceeds from the single still benefit indigenous and marginalized communities. "There's a kind of cavalier colonialism to the original, like the West has to go in and help this poor Third World country," vocalist Damian Abraham told Vulture in 2009. "But the charities that we're trying to help are exactly a product of this colonial history."
Kate Bush - "December Will Be Magic Again"
20/26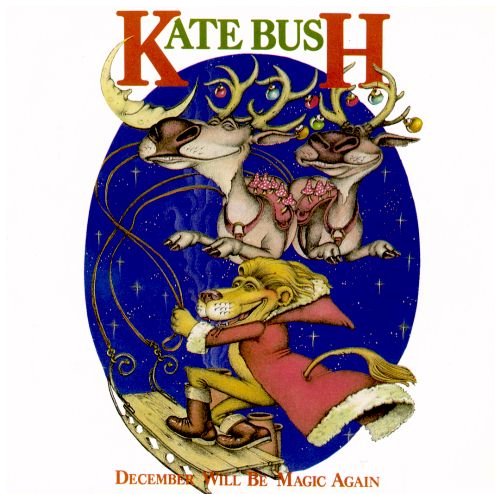 Back in 2011, Kate Bush pretty much perfectly encapsulated the feeling of a desolate, romantic winter with her stunning 50 Words For Snow—quite possibly the only album with a 10-minute ballad about having sex with a snowman. But it shouldn't have been all that surprising that Bush was able to pull off an entire album's worth of seasonally appropriate originals, given how well it worked the first time. Her 1980 single "December Will Be Magic Again" is a celebration of holiday traditions—huskies in the snow, Bing Crosby singing "White Christmas," Old Saint Nicholas dropping down the chimney—but set to a bombastic art-rock arrangement in the vein of her early single "Wuthering Heights." Leave it to the queen of art pop to turn Christmas into a grand, progressive rock production.
Run the Jewels - "A Christmas Fucking Miracle"
21/26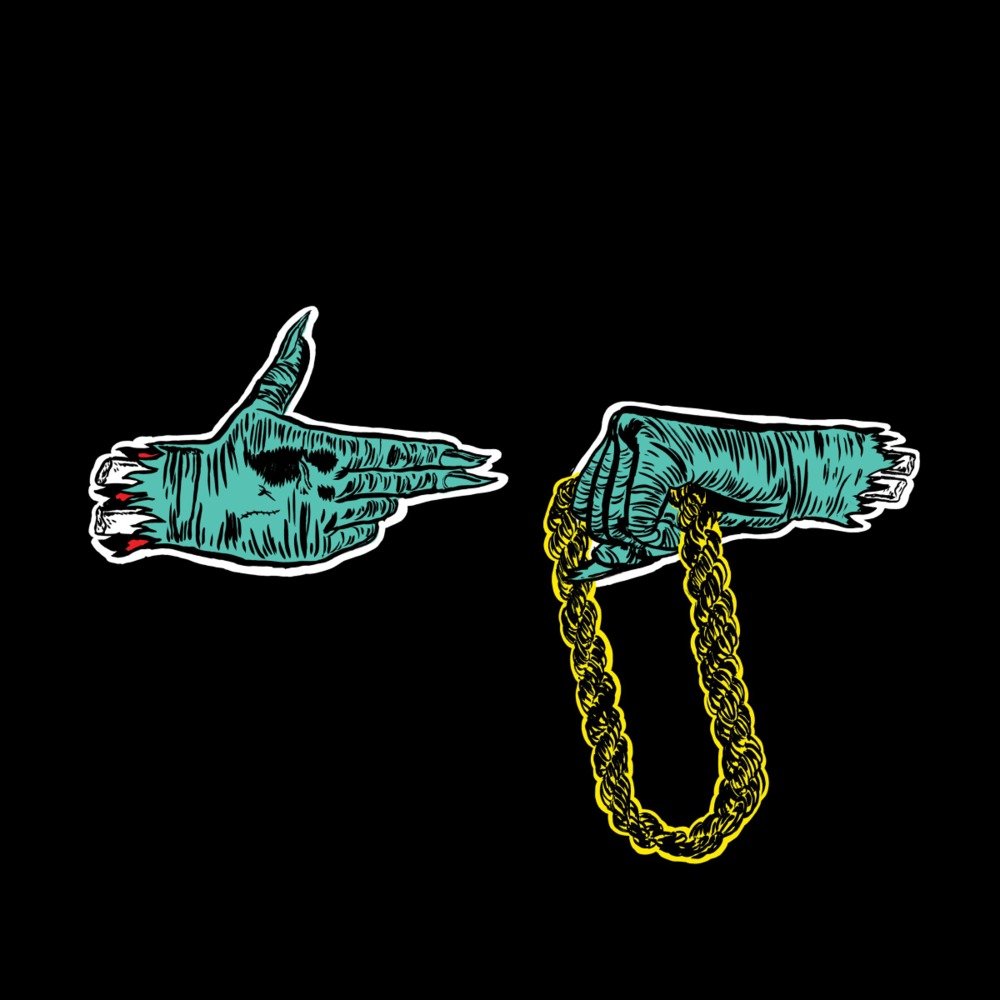 The best Run the Jewels songs are, essentially, about the indisputable badassery of Killer Mike and El-P. And they're always 100 percent true—it's important to always write what you know. The final track on their self-titled debut album puts a seasonal spin on the duo's characteristic tag-team fun with an inspirational message scored by boom-bap beats and the unmistakable jangle of sleigh bells, telling something of an origin story for the two rappers that offers the gift of self-affirmation to go with their beats and rhymes: "They can never take the energy inside that you were born with/Knowing that, understand you could never be poor, you already won the war/you were born rich."
Ramones - "Merry Christmas (I Don't Want to Fight Tonight)"
22/26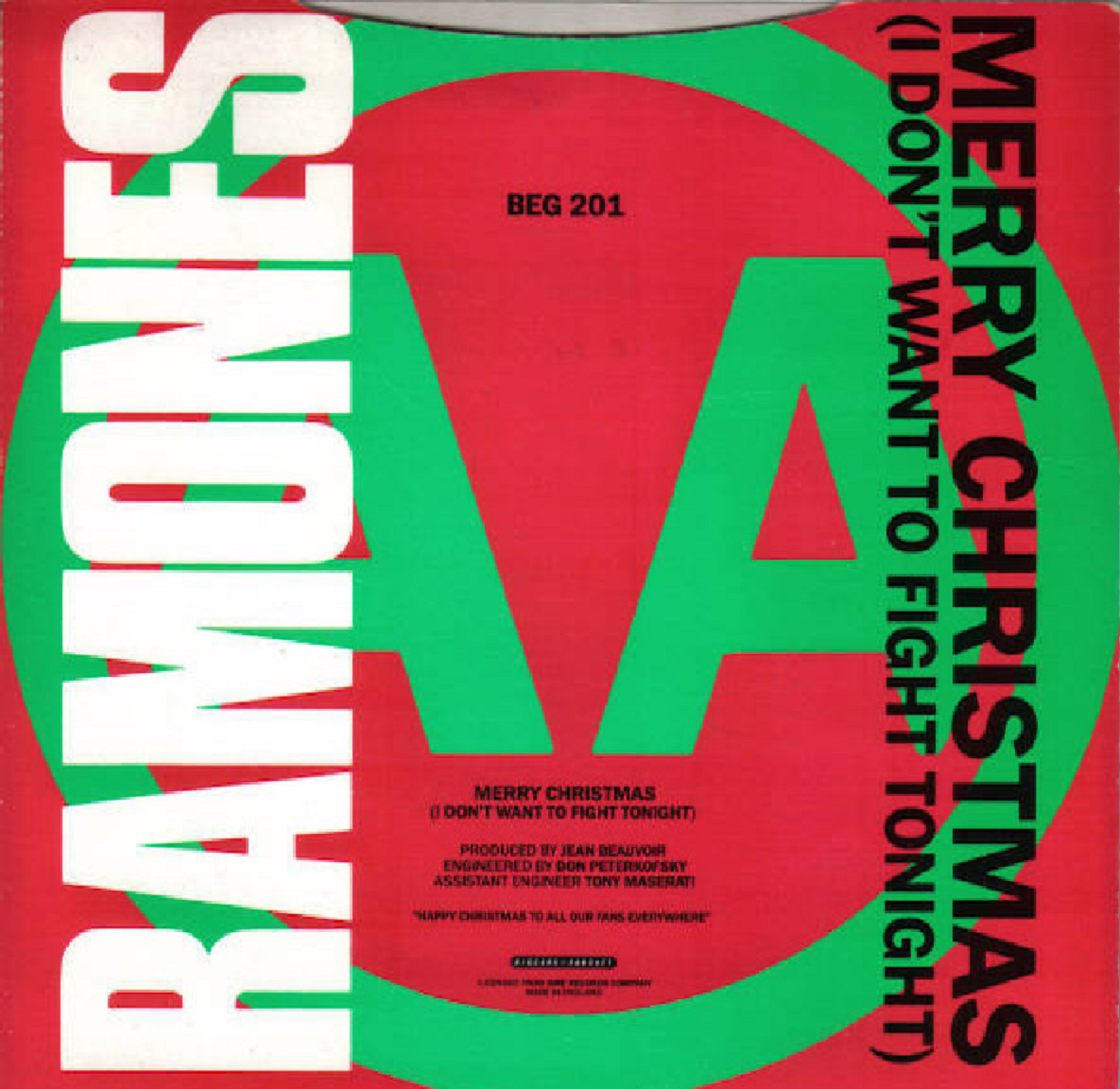 Joey Ramone's demo version of his band's 1989 Christmas barroom brawler and bawler "Merry Christmas (I Don't Want to Fight Tonight)" doesn't sound much like the roaring anthem it became on the band's album Brain Drain. Instead it's a slower, sadder waltz that nods to the Phil Spector-produced girl-group sound of the 1960s—an influence that's always been at the heart of Ramones' music, even under all the distortion and dadaist slogans. That's not how the song stayed, however, so beneath Johnny Ramone's fuzz-drenched power chords, that sadness gets a little buried—a genuine heartbreak mirrored in the band's own soap opera (Joey's girlfriend left him early on in the '80s and ended up with his bandmate, Johnny). Like the best Ramones songs, it's obviously a hell of a lot of fun, but likewise, as it is with the best Christmas, it's not as merry as it seems.
Big Star - "Jesus Christ"
23/26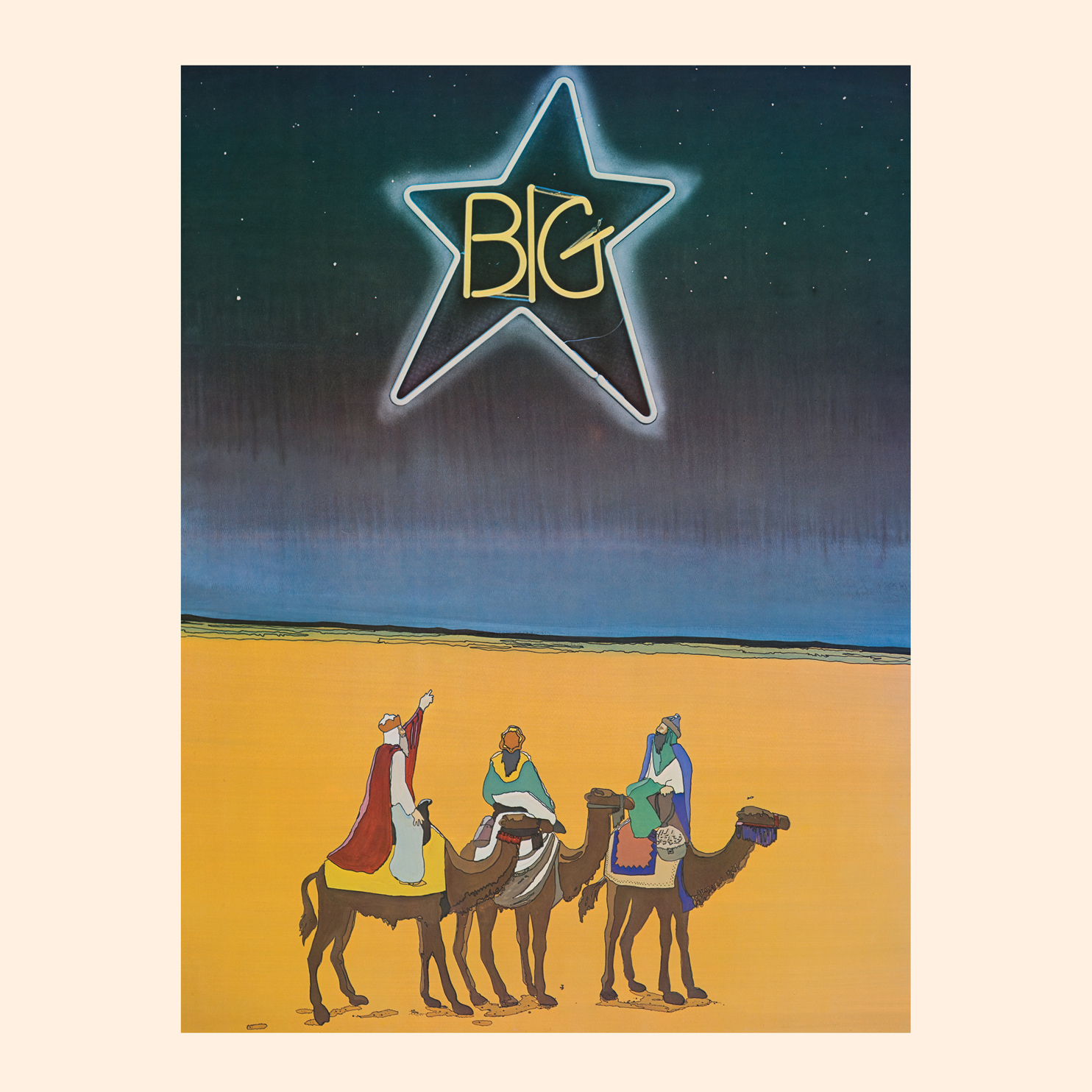 "Jesus Christ" is a lot like A Charlie Brown Christmas—it's a charming, if melancholy holiday standard unexpectedly reveals a Christian(ish) message. Which is a little odd, since Big Star didn't make Christian rock and the album it hails from, 1978's 3rd, was actually released in March. All the same, Alex Chilton and Jody Stephens' power-pop holiday anthem is one of the highlights of their dark, experimental and all-but-abandoned third album, loudly proclaiming "Jesus Christ was born today!" with a rapturous backing of guitars and sleigh bells. That it's a simple rock song unburdened by commercial holiday cliche is what makes it the rare Christmas song that's worth revisiting year round.
Tom Waits - "Christmas Card from a Hooker in Minneapolis"
24/26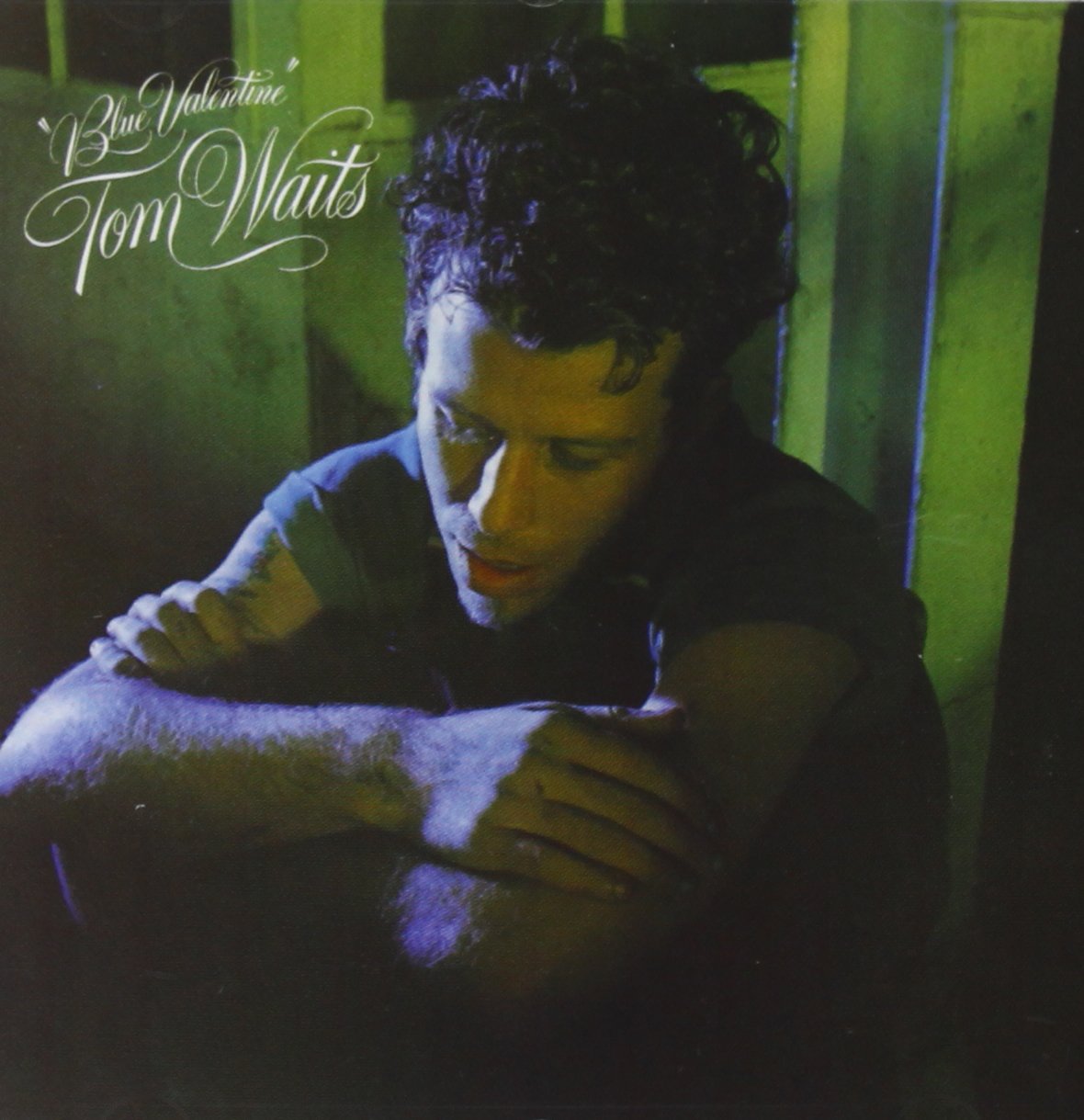 The characters in Tom Waits songs don't send the kind of holiday letters your aunts and uncles in the burbs do. They're down on their luck, they've done some shady things and probably have more than a few regrets. They also tend not to show all their cards at once. This bluesy standout from Waits' Blue Valentine is at once romantic and devastating, a letter from a prostitute to a friend or ex named "Charlie" about being pregnant, kicking her heroin habit, her dreams of buying a used car lot and how she'd "drive a different car every day, depending on how I feel." Anything but the usual matching-sweaters, boasting-about-our-upper-middle-class-life Christmas letter—especially because in the end, Waits' narrator admits that everything she's said in the latter is actually a lie—she's in jail, and needs bail money.
Prince - "Another Lonely Christmas"
25/26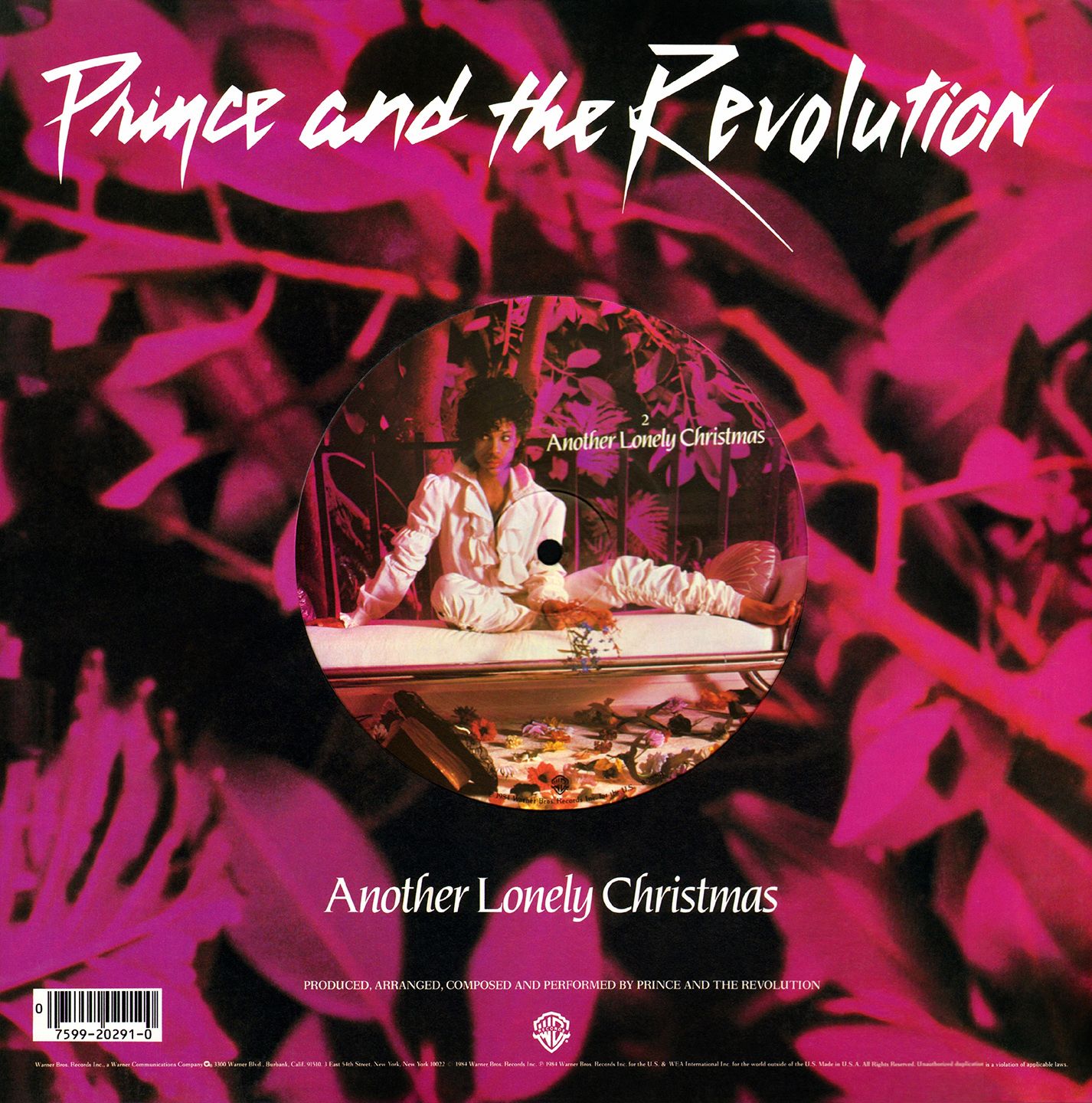 The Prince songs that take place in winter often seem to be the saddest ones (see also: "Sometimes It Snows in April"), but "Another Lonely Christmas" really takes the buche du noel. It begins like a simple break-up song, Prince reminiscing about skinny dipping and playing pokeno with his lady before dropping an emotional atom bomb: "Baby you promised me you'd never leave, then you died on the 25th of December." And yet, for how much of a punch to the gut that is (and the inevitable night he spends getting blitzed on banana daiquiris to dull the pain), somehow Prince still delivers this Christmastime elegy with the same showmanship and flamboyance that made him a legend.
David Bowie and Bing Crosby - "Peace on Earth/The Little Drummer Boy"
26/26
Bowie had a hell of a year in 1977. After recording both Low and "Heroes" in Berlin, as well as collaborating with Iggy Pop on The Idiot and Lust For Life, he made a trip back to the states to appear on Bing Crosby's Merrie Old Christmas. His appearance, an attempt to "normalize" his career, was described as "surreal" at the time, though Bowie's one musical moment with the legendary crooner turned out to be an unexpected kind of magic. Initially Bowie protested at the choice of song, insisting that he hated "The Little Drummer Boy" and pleaded with the producers to find something else for his and Bing's duet. So they presented him with "Peace on Earth," and surreal as it might have been onscreen, the end result was a mix of old and new, traditional Christmas music with contemporary popular songwriting, and a moment of beauty and harmony from two unlikely collaborators.