Passion is the Key to Success- Lloyd Haines' Story

The first step towards success is commitment.
You cannot halt a person whose only goal is to thrive. For some people, success is becoming an entrepreneur and earning more money. While, on the other hand, for many people, success is following their passion and relishing it at the most. Between these two categories fall the third type. The kind of people who earn money and become an entrepreneur by following their passion. In the third kind, we have Lloyd Haines, a living example.
Haines is a 25-year old Welsh-born artist, DJ/producer, and entrepreneur. With time, Haines realized that his passion was music, and he pursued it as his career too. If we set our goals straight, we can achieve them, regardless of all the obstacles and challenges. Haines' life is proof of this. Here is how his journey has been throughout.
Haines' Journey
Consistency is one of the most pivotal factors is becoming a recognized industry leader. If you are open to challenges, you see failures as a milestone towards success, and you know the importance of changing with time, then you are already ahead of many people. Among these people, Haines is a person who has a very clear idea about the grounds and basics of the digital world.
Haines completed his Bachelors of Law LLB degree in 2017 at the University of South Wales. Initially, he worked as a lawyer for two years, initially shadowing renowned barristers in the criminal field, defending the accused and protecting their right to liberty. Haines thrived right until his first case assisting a barrister on a sexual offences case, at which point, the need to remain impartial and disconnected emotionally became all too difficult. Noticing this, Haines vowed to change paths to focus on civil law, and found himself working at the number one law firm in Wales, Hugh James Solicitors. Here he billed a total of £280,000.00 in just over a year, on a minimum wage contract.
The turning point and spiritual understanding of Haines' 'why' in music and business came shortly after, when Haines decided to switch his field and focus on his true love of music. From the beginning, Haines was always interested in music, composing, and being a DJ. When time and space stood by his side, he found an opportunity, and he seized it.
He had a diverse taste in music, which made him stand out, with a clear ability to read an audience and build energy during a performance. If we look at today's listeners, we know that they do not have any preferred genre. Haines' songs proved to be everything that most young music lovers adored hearing. Haines is one of those people who proved themselves to be the best. He made his way through and earned a name among all that competition in the music industry, being billed on line ups which include platinum selling artists around the world.
As a musician, Haines has held events in over 20 countries, from the UK to Europe, gigging in Ibiza, Amsterdam, and Budapest. Even in 2020, he did not let the pandemic stop him from following his passion, d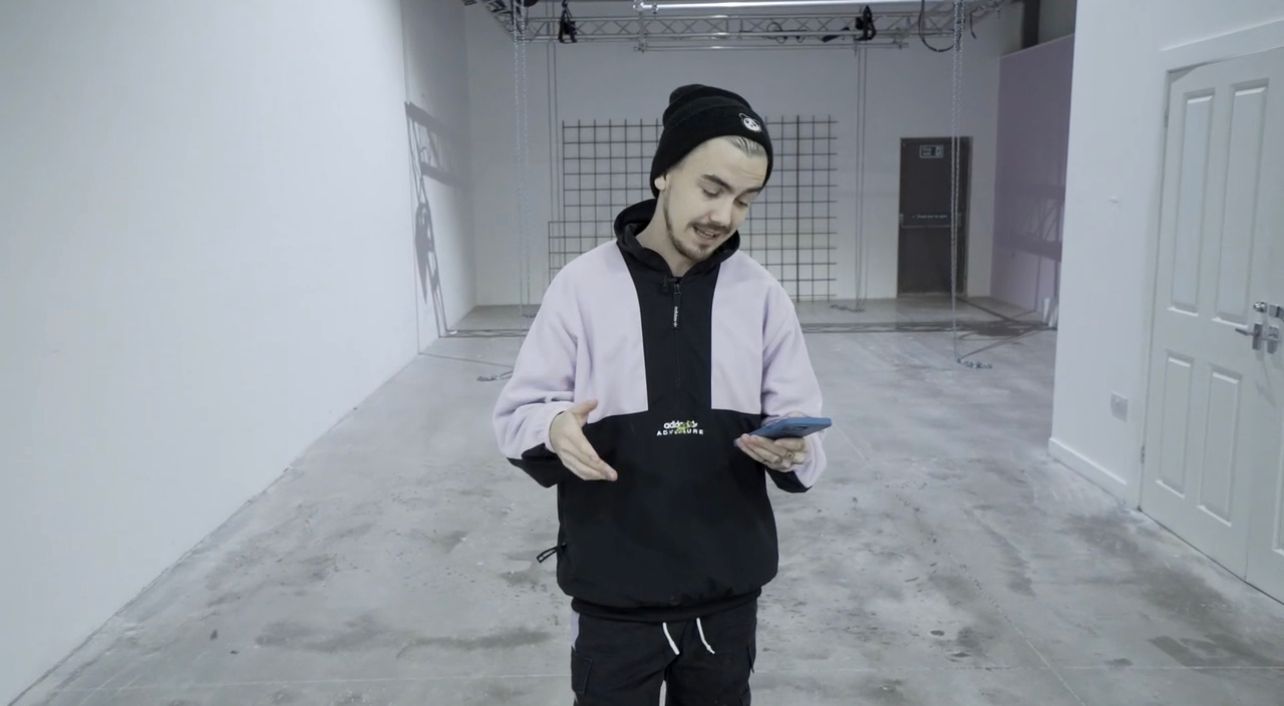 espite his debut in Croatia falling through due to the outbreak. He launched a total of four record labels and released his first single on Haines House imprint, 'Good Morning, B' as an ode to his girlfriend, Chloe Singh (who featured on a Delaines' single soon later), which brought with it heavy press, support from CoolFM and Radio Raheem before being daily playlisted by Ibiza Global Radio.  With time, this young man is just striving hard. He plans on releasing his new mixtape early next year.
Music was his passion, but he molded his desire into his digital start up and became one of the best young entrepreneurs in his country. He collaborated his love for music and business and became successful. He monetized his music by opening up a digital marketing agency that worked in three main divisions: Music, Marketing, and Events.
After establishing his company, he started providing services across five service pillars: Social, Web, Brand, Visual, Copy. Haines Co now caters to businesses of the UK, US, Canada and Australia with the most relevant marketing strategies. Haines had the most appropriate recipe for monetizing his passion, and he proved it to the world. His hustle was recently acknowledged by Business Butler UK, who named him 'Digital Marketing Expert' of his hometown, Cardiff, before receiving his 'Six Figure Club Whale Award' from Iman Ghadzi.
Within the first year after establishment, Haines and Co had hit £116,000 in sales, and is projected to do even higher than this in year two. Keeping this success in mind, Haines plans on expanding his business more and more. He even plans to open up a barbershop soon. Haines is here to fulfill his dream and live his life.
Decoding his Story
Haines' success story teaches us that success comes to those who work for it. And, it does not only refer to working hard; sometimes, all one has to do is play smart. Haines saw an opportunity, and he knew what he wanted to be. By setting his goal straight and following his passion, Haines marched forward every day.
By keeping 'leave no stone unturned,' his life mantra, Haines made sure to seize every opportunity he found in the corporate world. From a lawyer to a musician and then the digital marketing expert in Cardiff, Haines has made the most out of his passion and business.
In Conclusion
People who are open to challenges and changes always succeed. From the beginning, the rule is hard work pays off, but in this century, smart work pays off too. If you are about to step into the corporate or digital world, remember, it is a roller coaster ride. You might want to give up and go back home. But in the end, know that success comes to those who are really passionate about it.