Music Supervisors: The Unsung Heroes of Television and Film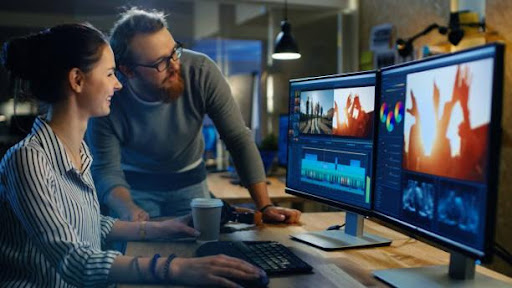 We praise the great sets of a TV show. The costumes and makeup get noticed. But the music in a series isn't often a topic of discussion at all. Movie composers get most of the glory. Ennio Morricone passed away in 2020 and tributes – quite rightly – flowed in for the man whose score for The Good Bad and the Ugly was considered so iconic, it earned a place in the Grammy Hall of Fame. Many a movie would not be what it is without the work of Hans Zimmer, Rachel Portman, or Jerry Goldsmith – to name just a few – each of whom created masterpieces. But what about the person who picked David Bowie's "Moonage Daydream" for a brief scene in the first Guardians of the Galaxy? It was perfect. And out of millions of songs, and quite a few numbers by Bowie with 'spacey' themes, that one song – indeed that one part of that one song – enhanced the movie moment in a way that's hard to put into words. There are many more examples in television shows. If you're old enough to remember the show Six Feet Under, you might still get weepy hearing Sia's "Breathe Me." There are untold numbers of slow songs with a woman's voice that feature violins, but someone picked "Breathe Me" and it's impossible to imagine it any other way.
It was only in 2017 that the Emmys began to give awards for music supervisors. A music supervisor is that person who finds the perfect song or music for a scene in a film or television show. Sometimes the music – such as the soundtrack for the recent hit Bible TV show and TV show The Chosen – is all-new compositions. In the case of The Chosen, former Jars of Clay vocalist Dan Haseltine was a great choice. But most of the time, you need someone to pick and choose. Speaking to Vox magazine shortly after the first such Emmy was awarded, Maggie Phillips – who has worked on TV series such as Fargo, Legion, and Snowfall – said the key is putting yourself into the mind of the character on screen. Easier said than done. Phillips identified one quality above all others: empathy. "You have to be very empathetic to do this because you have to be able to put yourself in all these characters' lives and feel what they're feeling," she told Vox. "You're listening for a bunch of different people and that would probably be challenging if you don't have a lot of empathy."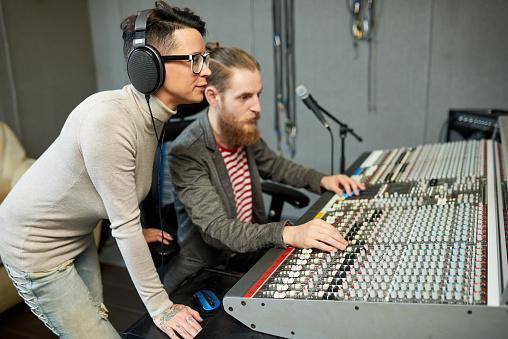 The people who bring us the music behind a film or TV show obviously have a talent that is hard to describe. And their talent only becomes apparent when either the effect is magnificent or awful. Bond films have had amazing theme songs such as "Live and Let Die" by Paul McCartney & Wings and more recently, "Skyfall" by Adele. But Madonna's "Die Another Day" helped move the 2002 film by the same name from the 'bad' to 'terrible' category. Rodger Ebert and others were rather unkind to that film – which hasn't gotten better with age – but one wonders if they would have been a little kinder if the theme song had been good. Will Smith rapped in the title tune of Men in Black and it rocked. But we (and probably Smith as well) would like to forget the Wild Wild West (1999) movie and Smith's song for it, which was so bad, he won a Golden Raspberry for Worst Original Song. Clearly, for these two movies, the music supervisor did not have either the ear or the guts to tell Madonna and Will Smith that their track sucked.
To be a successful music supervisor, not only do you need to have excellent taste, bravery, and incredible empathy, but you also need an amazing business sense for figuring out how to get a publisher to release a song or grant the rights to a song – or part of one. Sometimes songs are incredibly expensive. David Bowie songs are notoriously high-priced, starting at US$25,000 (although he forced his publisher to license his classic tune "Heroes" to the anti-dolphin slaughter documentary The Cove for just US$3000.)  But before negotiating prices, a music supervisor must first overcome the challenge of learning who to approach, as songs can have multiple 'owners' and require different rights for different uses. If all of that sounds tough, bear in mind they do it on very 'normal' salaries.
Sometimes the music and the film come as a package. Eminem's "Lose Yourself" from 8 Mile is a central theme of the film. It doesn't matter who acquires the rights to stream it or use it in some other way – as entertainment on an airline, for example – you're going to get that song in the movie because it has to be there. "Staying Alive" was written for Saturday Night Fever and again it's central. But other times the supervisor just can't make it work and is forced to use replacements. It happens all the time with background music but sometimes even with major songs. In 2012, NPR reported on the interesting case of When Harry Met Sally. A digital download via Amazon nixes a Frank Sinatra song in an important part of a scene towards the end of the film that takes place on New Year's Eve. The Amazon version features some unknown saxophone tune instead, and now that we've mentioned it, chances are you might start noticing some differences in other streaming versions of TV shows and movies.  
So, pay attention to the music on your favorite TV show the next time you watch an episode. The music supervisor is the usually unsung hero who helps elicit the emotional reactions that make you love the show.