I've been here to watch her perform and meet for an interview since the late morning, and now it's mid-afternoon. "Summer can't rehearse now," a member of her team tells me. Due to a miscommunication, she missed the earlier COVID-19 test required for her to be on set. It's been decided that she'll be able to enter the building later on at 8pm, and then we'll meet for the interview.
Of course, getting face-to-face with the elusive singer is a feat. Aside from her active presence on social media, offline, she prefers to be out of touch. Even with her sophomore album Still Over It debuting in the No. 1 spot on the Billboard 200 chart, Walker rarely speaks with the press. There's no need to waste words in conversations. Her truth is in the music.
A long rush-hour commute back to Brooklyn and another three hours later, I'm back in the second row of the Apollo waiting for the reclusive singer to show up. After production announces that the set is closed, Walker walks out to an almost empty auditorium. With a face free of make-up and only bearing tattoos, she's cloaked in a plush beige ankle-length cardigan and wearing tall sand-colored signature Bottega Veneta boots. Her messy bun of faux locs towers atop her head as loose tendrils hang down her back.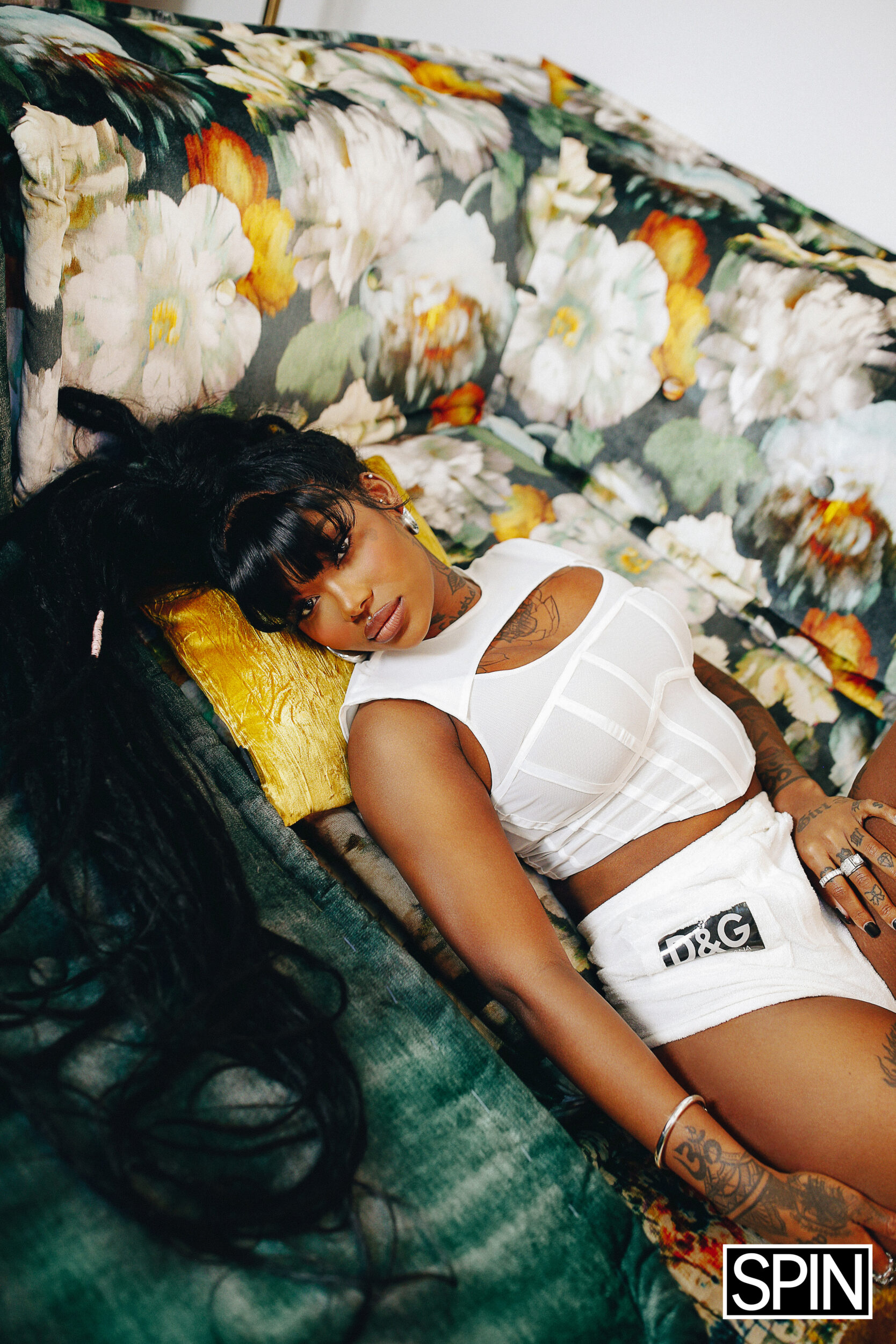 "I ain't taking your shit today," Walker begins, singing the first line of her album favorite "Unloyal" featuring Ari Lennox. It's a soulful cut, reminiscent of some of her earlier neo-soul and jazz-influenced jams before the mega-produced LPs. Walker lulls in her sugary tone while her eyes wander throughout the empty rows. Avoiding eye contact, her face is expressionless but her voice swells with emotion. Despite her uneasiness, she's casually singing her ass off. Performing in front of others can be unnerving for Walker, who has been transparent about her social anxiety. She loosens a bit when Lennox joins in the second verse for the duet.
But by the fourth and final run-through, Walker is starting to dwindle. With her iPhone in her hand and sweater hung over her arm she begrudgingly mumbles through some of the lyrics. She's ready to go. It's nearing a 12-hour day, and the small reserve of energy she's tapped into in order to be in public today has been depleted. I can't fathom her finding an ounce of desire to sit with me for the interview. Once Walker finishes on stage, she walks down the steps and heads for the door. Her manager leans in and asks me, "Can we do this tomorrow?"
"I ain't taking your shit today."
Summer Walker
Two weeks later on the Monday after Thanksgiving, Walker logs on to a Zoom call with her camera off. She tells me it's more comfortable if I turn mine off too. Her request for distance doesn't feel cold, she's kindly exercising her boundary. The night before, the Soul Train Awards aired and Walker's presence mesmerized the crowd with her performance. In a satin cream gown that flaunted a high-thigh split, her sultry alto glided over the slinky groove of the live band. I ask her how she felt on stage, "Nervous as always," she says.
But she doesn't dwell on it once she leaves the stage. "I'm just glad it's over," she says in a dull monotone. "I can go home."
—--
Born and raised in Atlanta, Georgia, Summer Marjani Walker was a shy and imaginative child. Her mother tells her that as a baby, she hardly cried and instead busied herself in her own world. In the solitude of her room, she would create songs with the instruments that her mom and dad bought her. "People used to try to get me to sing, and I wouldn't like it," she remembers. "Sometimes, I would do it to get them to leave me alone."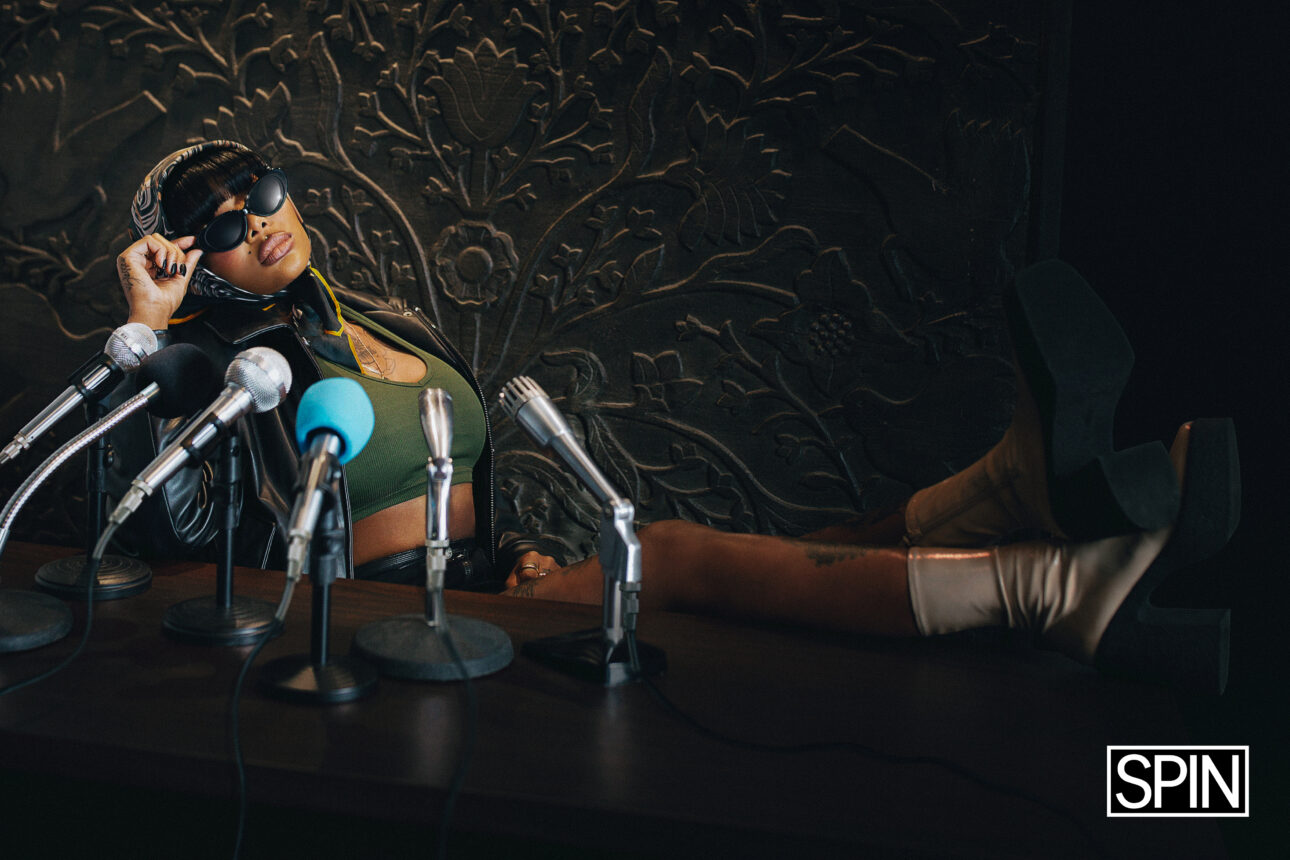 There's no need to waste words in conversations. Her truth is in the music.
Music was an outlet for a lot of the feelings she didn't express to others, but Walker never envisioned it as a future career. "I didn't see any of it. I just knew that I was going to have money because I'm a hard worker," she says. Before she was signed to the Atlanta-based record label Love Renaissance (LVRN/Interscope) after executives saw her playing electric guitar and singing dreamy bedroom R&B covers of songs like "Peak" by Drake, she made entrepreneurial moves as a stripper and an owner of a small cleaning company.
"I didn't know what I was going to do. Before that, I had every job you could think of. Wendy's, Five Guys, all that shit," she says. "I just knew that I'm not lazy and I wouldn't go broke."
Since the release of her first album Over It in 2019, Walker's been honest about her plans to earn as much money as possible from her music career so she can quit the fame game and invest in a simpler life. In the three years since her first EP, Last Day of Summer, she's toured minimally and not squandered releases on lukewarm projects. Both of Walker's albums have shown her versatility and deep capacity to successfully translate her emotional chaos and vulnerability into storytelling that hits several nerves. In order to create songs that strike the sore spots of her listeners' hearts, she taps into her soul music sensibilities. With interactive album marketing that doesn't require Walker to verbally promote the work, she's built a massive fanbase that craves her music — oftentimes as a salve to their own ill-fated experiences with love.
"It's about leaning into the things that she does best and creating a world around that," Justice Baiden, co-founder of LVRN Records says about the label's approach to supporting Walker's rollouts in a way that feels most authentic. "People love Summer for unique reasons and her personality that is unique forces us to think outside the box."
—--
Romantic woes are the crux of Walker's catalog, but Still Over It is an elevated amalgam of pain and self-reflection. At 26, she's now mother to a 10-month old daughter named Bubbles and moving on from a rocky two-year relationship with her ex and father of her child, producer London on the Track. The tides have shifted from his last role on her debut as the premiere producer on her breakout album. On the second LP, London is the cause of the heartache, and Walker doesn't mince words about their highs and heavy lows.
It's a filterless look into the heartbreaking mayhem of a relationship that's not working out, especially while navigating pregnancy and the early days of motherhood. Walker goes into detail about not feeling seen by her partner, infidelity, and salty exes with the help of a real-life voicemail from Cardi B. More than an opportunity for an exposé or 20 tracks to simply get listeners in their feelings, Walker acknowledges her own missteps and is a cautionary tale for other women in similar situations.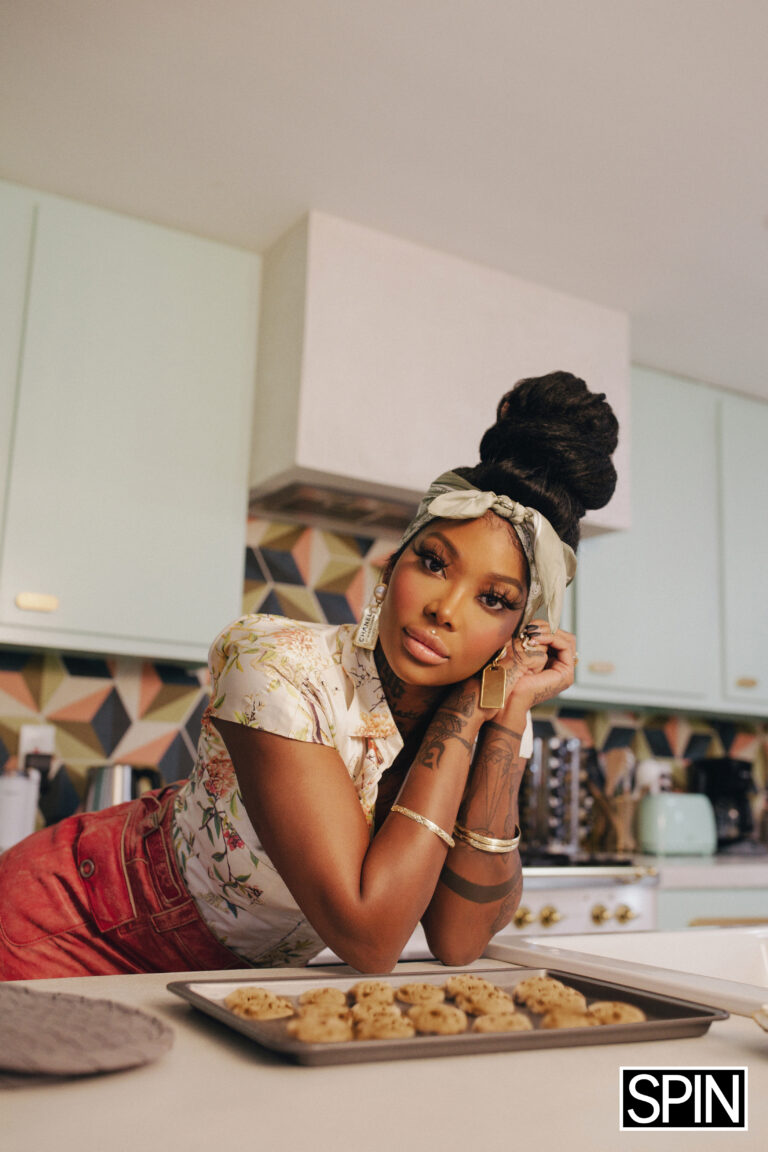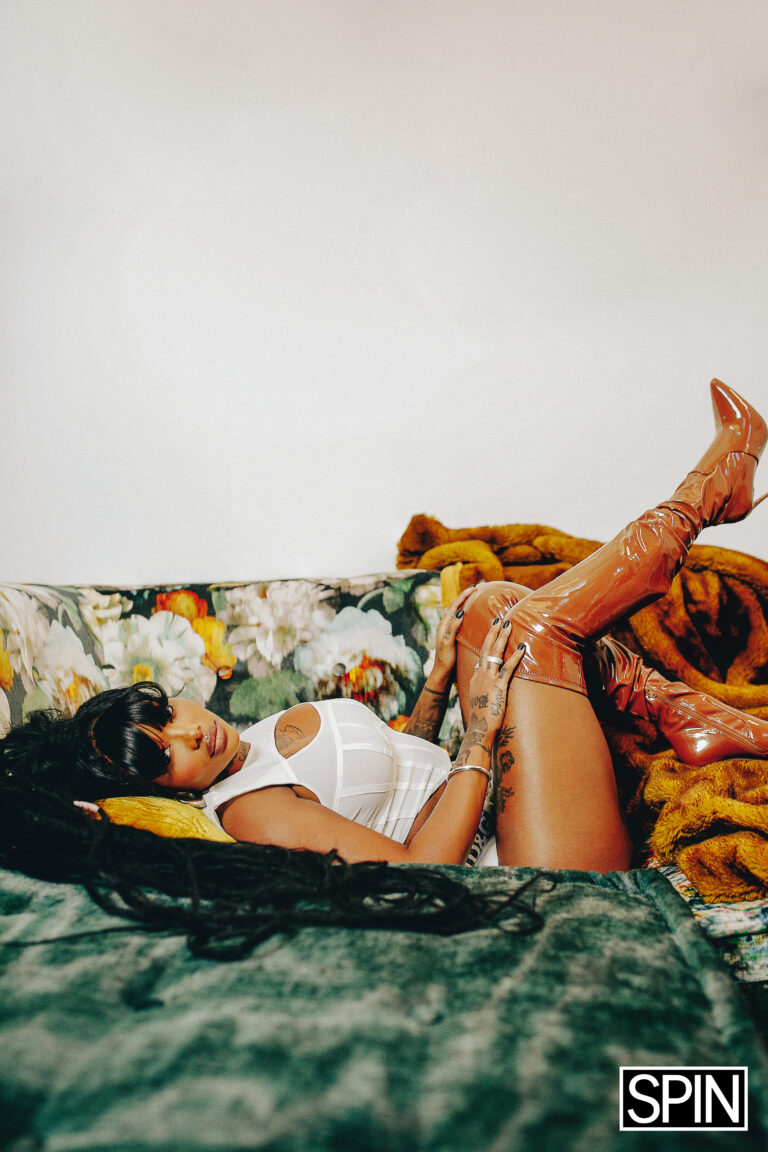 "I didn't know what I was going to do. Before that, I had every job you could think of. Wendy's, Five Guys, all that shit. I just knew that I'm not lazy and I wouldn't go broke."
In a statement for Apple Music about Still Over It, she wrote: "Take this opportunity to learn from my mistakes. You don't have to guess if something is love. Love is shown through actions. Stop making excuses for people who don't show up for you. Don't ignore red flags. And don't think you have to stay somewhere because 'cause you can't find better — you can and you will. Don't settle for less — you don't deserve it and neither does your family."
But above all, she puts all of her feelings on the table for her own peace. "The biggest part of healing is revealing it," she says. It's through this that she's able to give herself grace through understanding the capabilities and emotional limitations of others. One might imagine that for Walker, who has a hard time opening up in social settings, that deciding to tell all of her business to millions of listeners would be terrifying.
"It's not. I don't make music with the intent of anyone else hearing it. It's for me," she says. "It's as if someone were to write in a diary. I'm singing it and I'm going to be as open as I want to be because it wasn't for nobody else anyway."
It's an emotional purging for Walker, who doesn't like to listen to any of her songs once she's finished and released them. What's done is done, and she's a firm believer in moving on. "I literally make it a very selfish thing. How someone else perceives [the music] is on them. If it helps them, that's fine, but that's not really any of my business."
—-
Once she's out of a relationship, Walker isn't afraid to trust again and start a new chapter. Romantic love is a constant in her life, and she admits that it's crucial for her to have. Much like the sentiment of the outro, "Ciara's Prayer" — a literal invocation of a God-ordained love like the one Ciara has seemed to unlock with her husband Russell Wilson — Walker believes in manifesting new love. "I like to be in a relationship. I'm not trying to be with 15 niggas, that's just not my vibe," she says. "And also, it's good for writing."
While it's a creative inspiration, being a serial lover also seems to create a refuge in Walker's self-created world that doesn't rely on the presence of a lot of people to thrive. She learns a lot about herself with a partner, like how far she's willing to go and how much she'd do. She finds joy in a simple life of routine. One where she comes home to the same person every day.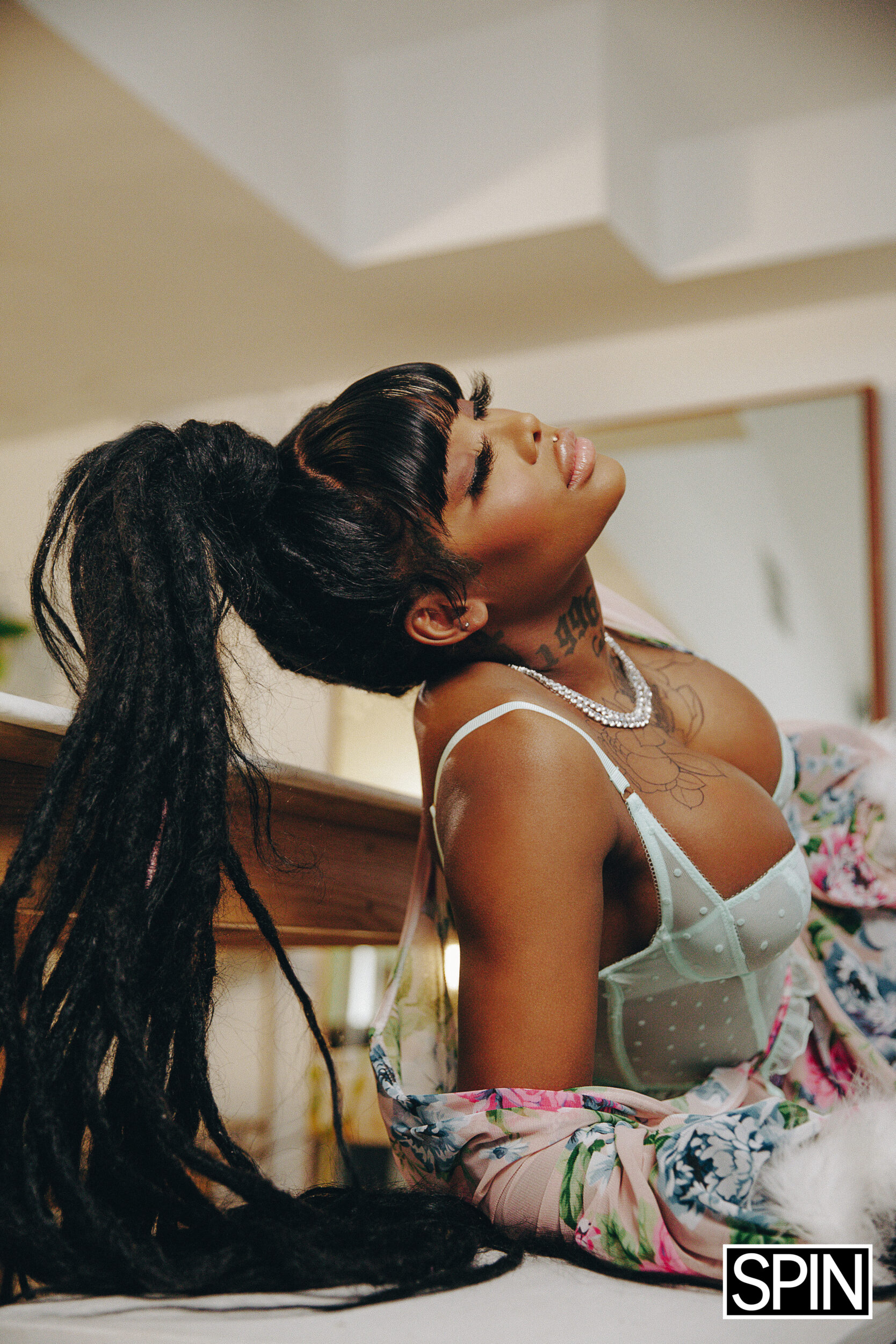 "People love Summer for unique reasons and her personality that is unique forces us to think outside the box."
"I'm not saying if you're alone, that you've got to be with 15 people," Walker explains. "It's just that most of the time, humans are made to have companionship, love, and affection. That's just how we're wired or we get lonely as shit. So, I'd rather kick it with my person all the time."
A few days before we spoke, she went on IG to share a photo of a face tattoo above her cheek that bears her new boyfriend's name, "Larry." He has a matching one that says, "Summer." She calls him her "best friend" and tells me the two have known each other for about seven years. "Every time we try with somebody else, it's just dead. So we said, 'Let's just stop playing and just say fuck it and be together,'" she says. "The tattoo felt like a big build-up to this moment. And now we're committed, so why not?"
Like most of Walker's Instagram posts from her main page and public finsta, the photo of the die-hard tattoos hit The Shade Room and other blogs soon after she released them. Everything from messy back and forths around situations in her past relationships, sexy portraits, twerk videos, and her conspiracy theories about COVID-19 and politics make the gossip pages. There's no such thing as a Summer Walker post that flies under the radar on the internet.
"It's irritating because sometimes I just post things like everybody else," she says. "It's weird when everybody else can have an opinion. Everybody else can share something they're excited about or happy about then — I hate to say the word — but when you're a celebrity it's like, 'Oh, why'd you tell your business? Why you just ain't be quiet?' It's like, 'Y'all, don't have to be quiet. You're sitting right here commenting right now about something that ain't got nothing to do with you.' So I just post like everybody else. You got your page, I got my page. We're on the internet."
Even at the forefront of the new generation of R&B, Walker won't ever see herself surrounded by glitz as her fans do. She doesn't spend time wondering if she overshares on social media just how she doesn't care to get dressed up to go to Target. She usually doesn't feel like beating her face to go to the grocery shop, in true Aries style. She's not keen on conforming or doing anything she doesn't want to do — at least not without some resistance. I wonder how she even got on Zoom today after three expensive Ubers from Brooklyn to Harlem and weeks of trying to nail down an interview date. "Because they told me I had to," she laughs. Her publicity team and label often have plans for Walker, but she always advocates for the option that feels most aligned with who she truly is.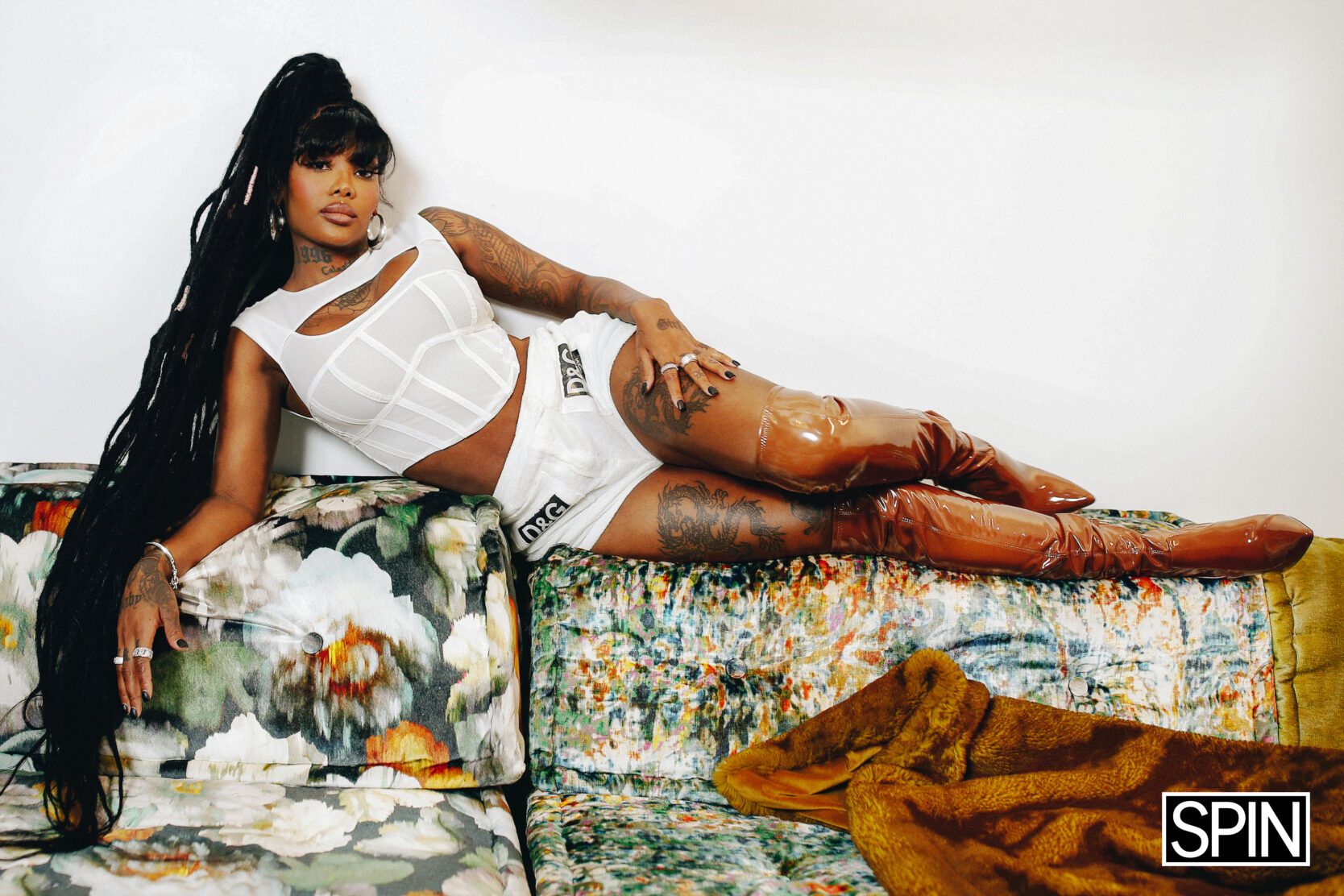 "I'm going to be as open as I want to be because it wasn't for nobody else anyway."

—--
The morning of the day we're supposed to first meet at the Apollo, Walker uploaded a series of photos on IG of her in an elevator with her locs swaddled in an Erykah Badu-esque headwrap, wearing overalls, boots, and a smile that flaunts her doll-like cheekbones. In part of the caption she wrote:
"I got my 1st number one album, & money & opportunities are just flowing in, with that being said, I no longer feel pressured to hide my personality. I'm happy & free. I'm SHY & awkward & that's okay, we don't need to change that, I'm fine how I am. lol also if I don't wanna wear a wig or make up, I'm not, if I don't wanna flash diamonds & designer clothes, I'm not. No disrespect to those who do, you look great 😇 but I'm not. I feel the most beautiful like this so this is how ima present myself. If I'm not your cup of tea please feel free to block unfollow or listen from afar it's no pressure. 😊🖤"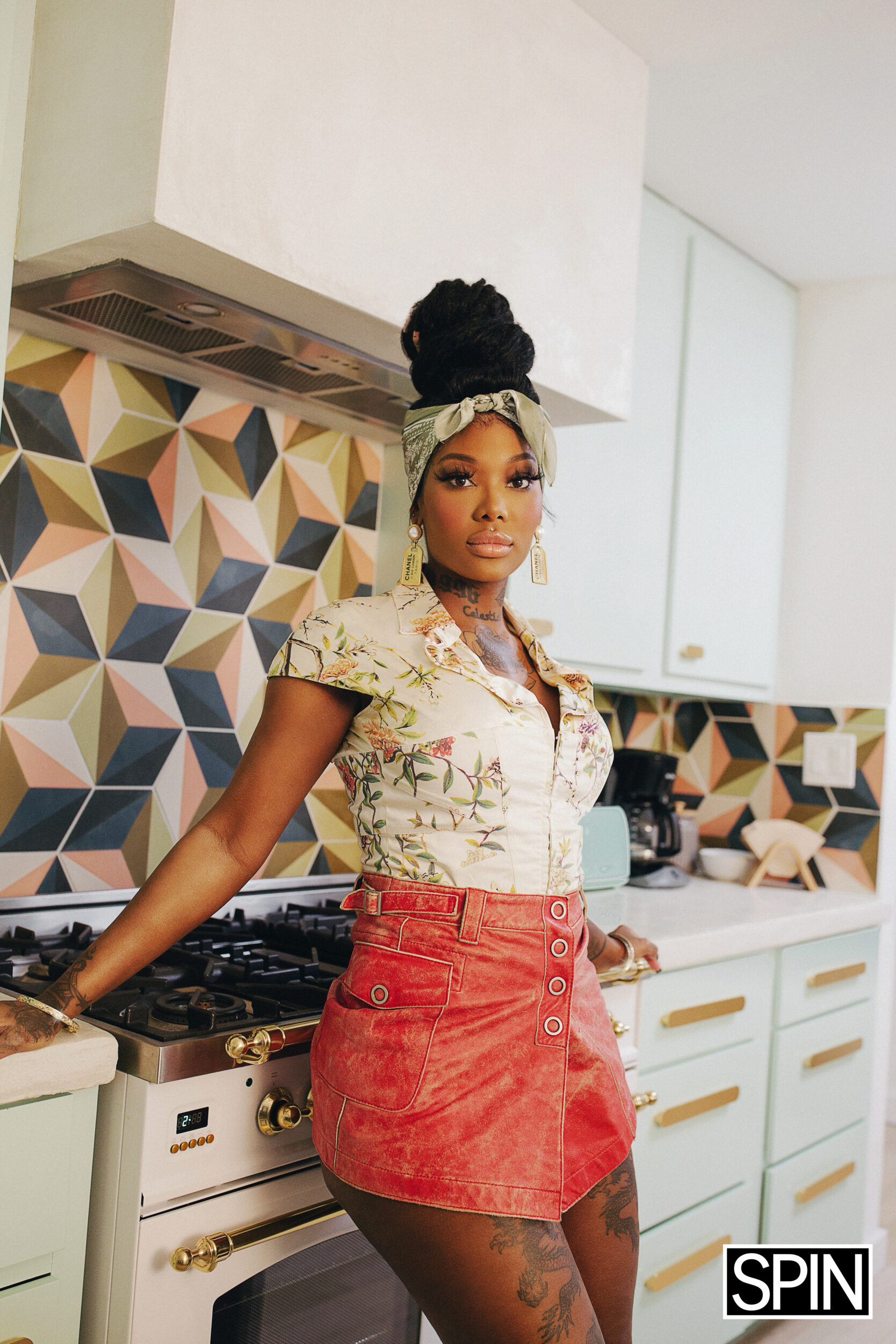 Walker says it was "freeing" to make that declaration. Before arriving at this point of self-acceptance she admits that she felt obligated to cater to a certain look or expectation at times while pursuing her career. "Worrying about what people think and trying to hide to avoid being talked about and stuff," she says, explaining what she had to overcome.
Perhaps, the journey of shedding the past and dropping her mask left Walker empowered to honor herself even more. And for now, she's content with the way life is. "I'm doing my best to make sure that I can stay extremely happy." That looks like doing "cute family shit," being at home with her baby, her man, and tending to her plants. She does meditative yoga, reads, and has a therapist as well as a spiritual life coach that collectively make her life "30 million times easier." Lately, she's been studying astrology and uses the transits of the planets as a part of her planning strategy.
"You can figure out what the type of time things are going to be on and if everything will be shitty or not. So now, I'm trying to plan my trips and my shows around where planets are at. So I can ensure that it's not going to get on my fucking nerves," she laughs.
But even with all her current intentions, she still has plans to leave her music career behind one day to achieve ultimate peace.
"Once this is all good to go, I'll probably quit." Would she miss it though? "I don't know," she says, thinking. "Maybe I would do one show a year for an extremely high price."
"I got my 1st number one album, & money & opportunities are just flowing in, with that being said, I no longer feel pressured to hide my personality. I'm happy & free. I'm SHY & awkward & that's okay."