Shooter Jennings hit rock bottom onstage one night in April 2010.
He'd made what he thought was his magnum opus: the 20-song, Stephen King-narrated Black Ribbons, a dystopian album about government censorship. Peeking from behind the curtain before a show in Houston, Jennings counted 23 audience members. After a few songs, only a dozen remained.
His album sales had been declining for a few years, and his finances were a wreck. Playing ball with the country establishment hadn't worked. With its Queens of the Stone Age-meets-Pink Floyd blend of moody, heavy rock, Black Ribbons was supposed to set him free. But the crowd wasn't feeling it. Earlier in the tour, Jennings thought he heard an audience member praise the songwriter for "speaking the truth" — instead, the fan yelled out that the singer didn't "support the troops" due to the provocative messaging of Black Ribbons. The fan was kicked out of the show but was pacing back and forth outside the venue waiting for the singer, making for a potentially perilous situation.
Despite having a solo hit with "4th of July" five years earlier, Shooter was constantly compared to his parents: Waylon Jennings and Jessi Colter. And that April night felt like the final fizzling out.
Something had to give — and it did.
Since then, Shooter Jennings got married, produced Grammy-winning albums for Brandi Carlile and Tanya Tucker and crossed paths with everyone from Rage Against the Machine vet Tom Morello to Guns N' Roses' Duff McKagan. And his musical career — which began with producing industrial tracks that initially mystified his country-royalty parents — hits another peak with Marilyn Manson's We Are Chaos, an album years in the making.
But the journey wasn't easy.
[caption id="attachment_id_358998"]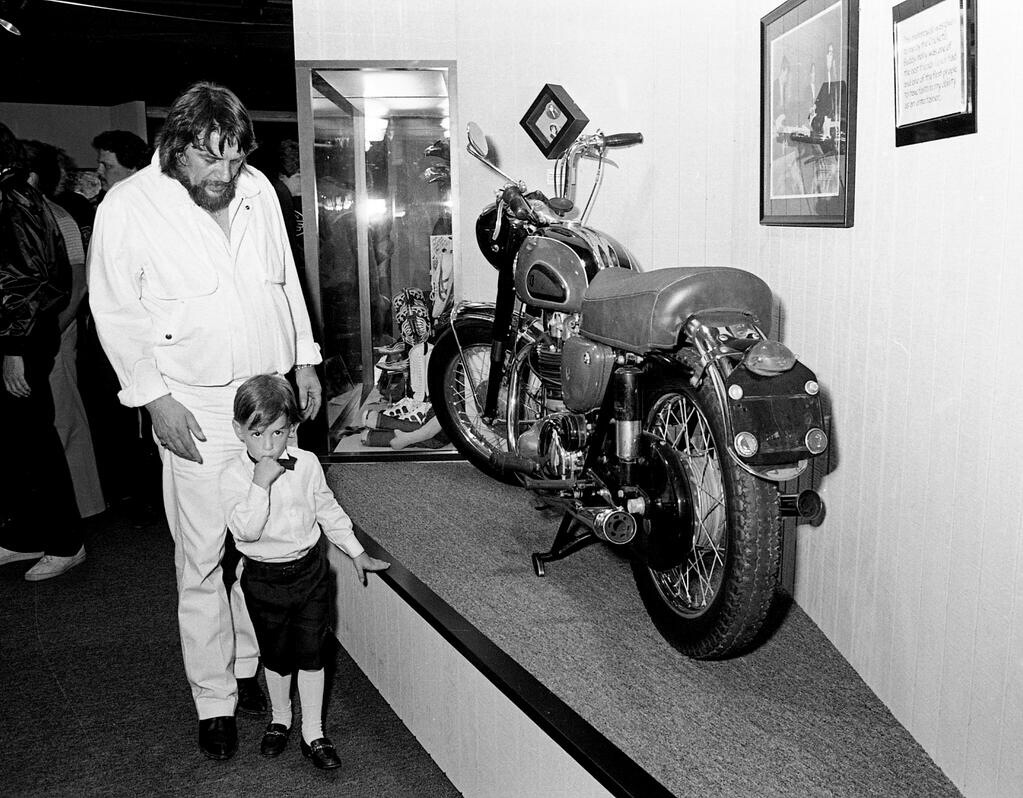 Courtesy of Shooter Jennings[/caption]
Born in a Nashville hospital in May 1979, Waylon Albright Jennings couldn't wait for a diaper and let one fly at a nurse.
"Looks like we have a shooter here," the elder Waylon said to his wife, fellow outlaw country singer Jessi Colter, giving their son a nickname the boy would learn to hate. Johnny Cash was one of the first people to meet the newborn.
Still, his mother preferred the nickname to the alternative.
"I could not call a little baby Waylon," Colter says. "I had the big Waylon, so I couldn't do it."
Sitting in his garage recently, with the Hollywood sign in the background, crisp moonlight reflecting off the Hollywood Reservoir below, Shooter Jennings is as relaxed as anyone can be while stuck in quarantine. In a skeleton T-shirt, black pants and Death Row Records special edition Patrick Ewing sneakers, he leans on the trunk of his 1979 Pontiac Trans-Am, sipping a Solo cup full of Mello Yello and Tito's Vodka. Tattoos, including of a pistol on his inner left forearm, adorn his arms.
Dusty and dotted with his kids' toys like L.O.L. Surprise and a mechanical Escalade, the garage is fully equipped with a Street Fighter 2 arcade game and a wall of vintage Apple IIe and classic Macintosh computers, adjacent to several shelves of swag from his BCR record label.
If you catch him at the right moment, he can rattle off stories about everyone from John Carter Cash to Bob Dylan without blinking.
"You'll never hear anyone talk bad about Shooter," Brandi Carlile says admiringly. "He can get along with everyone, and even if you find a problem with someone, Shooter will always have something good to say about them. That's rare."
His parents were touring machines, and summers were frequently spent on a tour bus instead of camp.
"I was in like, fifth grade or sixth grade and I went over to this kid Cliff's house," he says. "When my dad came to pick me up, Cliff said, 'Hello, Dr. Jennings' because his dad was a doctor, and he thought that all dads were doctors, you know? I realized my reality was very different."
[caption id="attachment_id_359013"]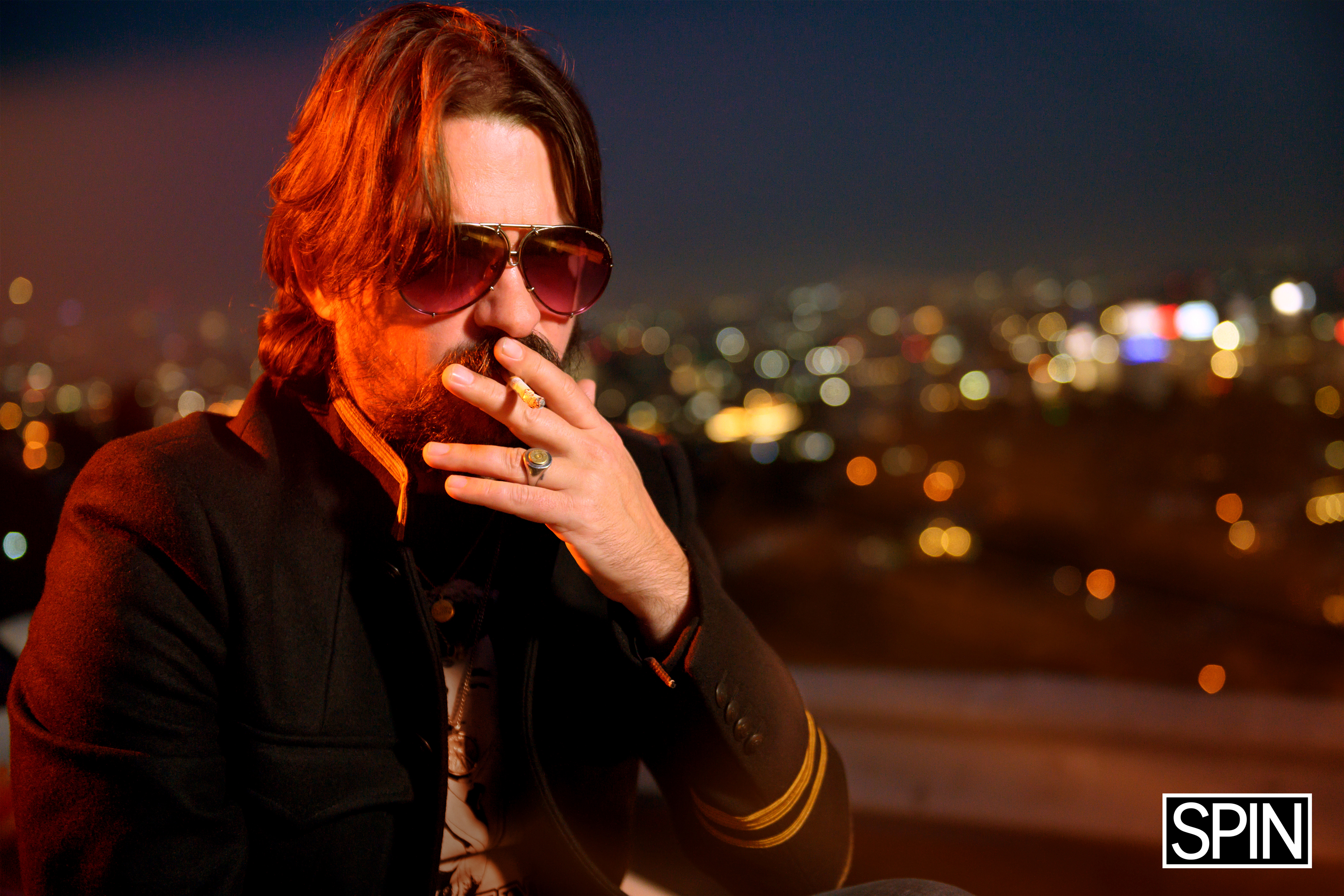 Scott Dudelson[/caption]
He started playing piano on his own at 18 months old, picked up drums when he was five and began programming them at seven. Jennings soon became enthralled by synthesized sounds, especially those of Nine Inch Nails, first hearing Trent Reznor's band in eighth grade when a friend insisted he pick up the 1992 Broken EP.
"It was the coolest, most aggressive music I've ever heard," he says.
Shooter played his parents Nine Inch Nails' The Downward Spiral — but knew there would be issues.
"I knew I had to like explain away the anti-God shit to my mom, and the cussin' and the suicide shit," he says. "But we connected over music. We'd share the music we liked with each other." Shooter said his father "was blown away by it" and realized he was pursuing music that appealed to him. "He saw the computer programming, and he thought it was cool."
Waylon respected Reznor's musical prowess — but not his lyrics.
"'My son loves Nine Inch Nails," Shooter recalls his father saying in an interview in the mid-'90s. "'I think Trent Reznor is a musical genius and a lyrical idiot.' My mom told me it sounded like suicide anthems and bowling balls hitting trash cans."
"He's right, I said that," Colter says. "I couldn't understand it. But once I saw Reznor at Woodstock ['94] and saw what he was doing by holding the rhythm, it was brilliant, because I understood that. Then I thought it was OK."
Also at this time, Shooter got into the showmanship of Use Your Illusion-era Guns N' Roses and the provocative shock rock/industrial metal of Marilyn Manson. In the late '90s, Manson was one of the most polarizing musicians in the world.
"I thought it was the devil," Colter says, succinctly expressing one pole.
Waylon bought a mixing board and put it in their pool house — "the smartest thing he could have done to keep Shooter interested in music and tell him what to listen for," Colter says. Soon after, father and son recorded an album together called Fenixon, which featured industrial reinterpretations of Waylon's hits.
Thanks to Metallica's James Hetfield — a longtime fan of his — Waylon and the Cows were invited to play three dates on the Lollapalooza '96 tour, bringing Fenixon to a wider audience than ever intended. Shooter, then 17, performed in Waylon's band at Lollapalooza and sang for the first time in front of a live audience.
"I remember, he kept saying, 'That's my boy!' onstage," Jennings says. "And I said, 'DAD, STOP!' I was singing on stage for the first time in Doc Martens, cargo shorts, a Nine Inch Nails shirt — and playing piano."
"Battle of the Bands at my high school was after this," Shooter adds with a chuckle, as he fires up a Marlboro Red.
[caption id="attachment_id_358996"]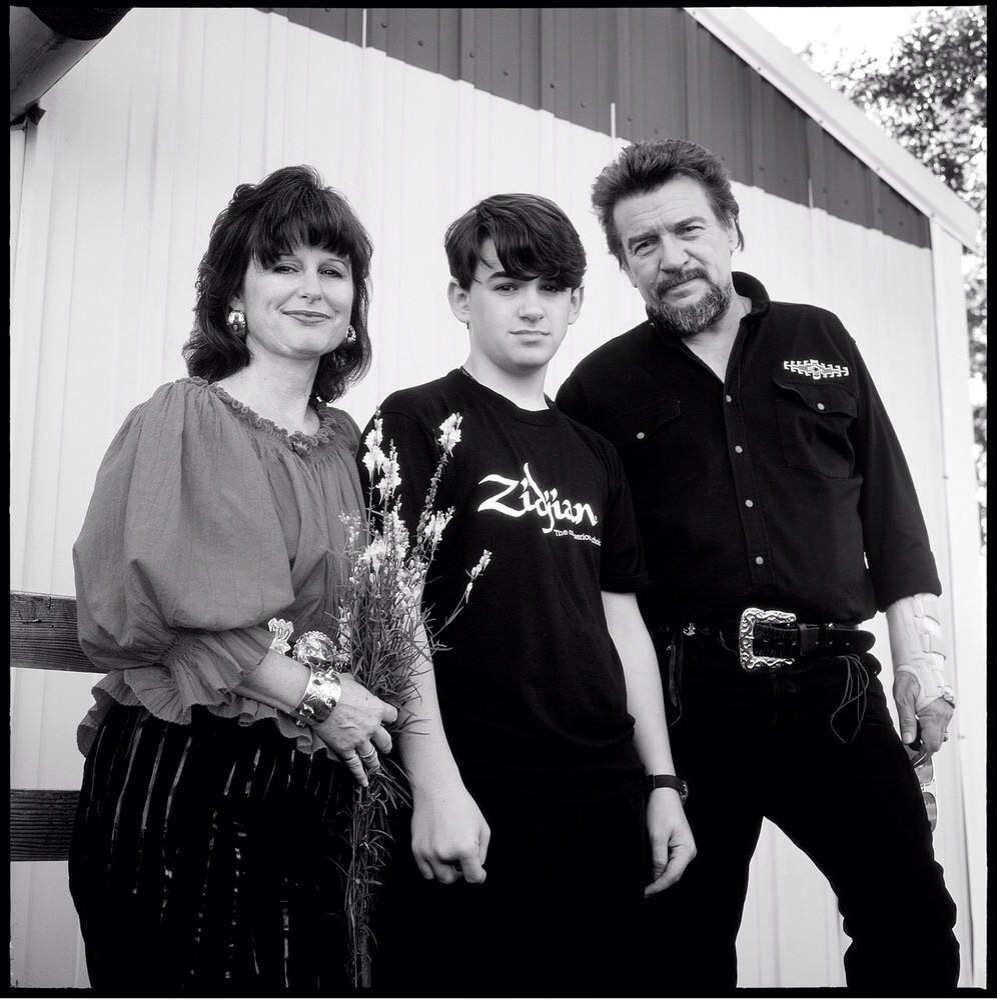 Billy Mitchell[/caption]
As a kid, Shooter traveled with his parents to Los Angeles when his father made film and TV appearances. They'd stay at the posh Beverly Wilshire, and the young Shooter was fascinated by Hollywood. He still has a thing for the movies of his childhood.
"At a very young age, the Muppet Movie would have a big effect on me. And that movie made me fall in love with Hollywood," he says.
He graduated high school in 1997 and spent the next couple of years playing with his band Stargunn, which he started with a couple of pals. With their heavy riffs, big drums and rock influences, the band wasn't a fit for Nashville, at a time when country-pop dominated the airwaves there. They honed their blend of Southern and hard rock within the confines of Music City and recorded an EP at Jennings' pool studio.
After a few years of mulling things over and writing, Shooter told Waylon that instead of going to college, he wanted to buy a Pro Tools rig and give music a shot.
By 1999, Stargunn had a string of shows at the Whisky-a-Go-Go in Los Angeles. On night two, a curious young music executive named Sean Ricigliano showed up with his childhood friend, Vince Vaughn, who brought along Dwight Yoakam, who wanted to hang with Waylon. Colter was at the show to support her son as well. There were 15 other people in attendance.
"The band was über raw," Ricigliano remembers. "They did a killer rock version of 'Ramblin' Man.' That was the moment that shined through, and I could see what he was trying to pull off, and you could see glimmers."
Shooter returned to Nashville, but sent songs to Ricigliano almost every day. Each was better than the last. Eventually, Ricigliano and his partner traveled to Nashville to persuade Stargunn to move to L.A.
"He was like this little rock version of Prince because he could play every instrument and program drums. He was just so crazy accomplished at computers too," Ricigliano says.
Shooter thought back to the Muppet Movie. He knew if he stuck around in Nashville, he'd be hard-pressed to escape the "Waylon's boy" label, so he told his dad he wanted to move.
"He was totally fine," Shooter recalls. "He wanted to move to Arizona anyway."
Waylon and Jessi sold their house and left Nashville. On May 27, 2000, Shooter Jennings and a couple of his Stargunn bandmates packed into his 1995 Toyota Camry and left, too. Four days later, they were in Hollywood. "We went there to party, play shows and get a record deal," Jennings recalls.
By early 2000, the landscape of rock had shifted. New York City — with a burgeoning pre-9/11 scene that consisted of Jonathan Fire*Eater, the Mooney Suzuki and the Strokes — and Detroit, home of the White Stripes, were emerging. L.A.'s two-decade run as rock's epicenter was done.
Stargunn didn't notice. They gigged and toured relentlessly, eventually selling out clubs on the Sunset Strip. Ricigliano introduced them to Rage Against the Machine's Tom Morello, his longtime friend.
"I was absolutely blown away," Morello says. "They were everything I love in a rock band. They had really great songs, a tremendously charismatic frontman in Shooter. It was almost in some ways like a badass boy band with one skater dude, one really cute dude, there was a Frenchman who played left-handed guitar. Shooter was the ringmaster of this thing, and their songs were really fucking great! I wanted to help because 1.) Shooter is a really great human being and 2.) It's a great band that I thought could be the biggest band in the world if the chips fell the right way. It was what Use Your Illusion should have been, and I say that as a fan of Guns N' Roses."
[caption id="attachment_id_359003"]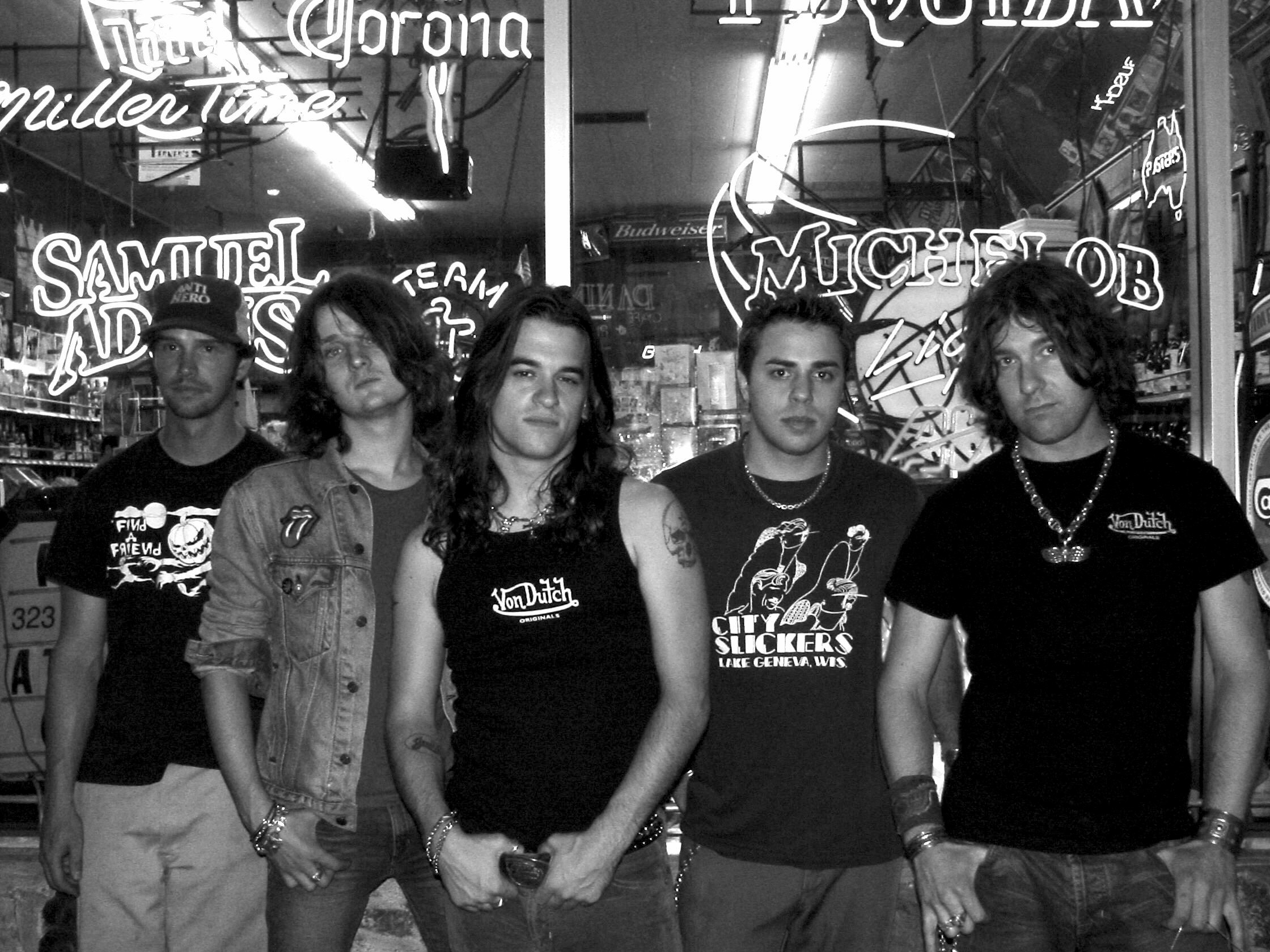 Sean Ricigliano[/caption]
Morello helped the group ink a demo deal with Rage's label, Epic, and produced a Stargunn album. Jennings became close with Morello and his wife, who hosted the band for meals and occasional holidays.
"He was a badass, with a bad boy kind of vibe, but he was the sweetest, kindest soul that you can hang out with all the time," Morello says. "He was a puppy dog kind of rock star. That's an unusual characteristic for the Hollywood, street-urchin kind of vibe he was going for."
Stargunn had started infighting, and the album Morello produced was never released. But opportunities kept coming for Shooter.
Following Rage's breakup in 2000, and while Morello's new band Audioslave was recording, the guitarist started performing folk songs as the Nightwatchman at open mics across the city. He asked his young friend to record some demos.
"He could put down on tape my entire catalog of songs, which was a huge boost to me as a fledgling folk troubadour," Morello says of those 2002 sessions.
Duff McKagan was in L.A. to play some shows with his band Loaded when he first heard about Stargunn.
"I remember them bringing out a white piano and he played a 'November Rain'-type song. I wasn't out scouting or anything, but I could just tell that Shooter was the guy," McKagan said. "I didn't know he was Waylon's kid or anything like that. We became friends from there."
That almost led Jennings to a shot at fronting Velvet Revolver.
Stargunn opened for what was to be an impromptu Guns N' Roses reunion at the Key Club in West Hollywood without Axl Rose — McKagan, Slash and Matt Sorum played together with Dave Kushner on rhythm guitar. Jennings hopped on stage for three songs. It was one of the highlights of his career, but he didn't realize how much they liked playing with him, too.
"After that, I got a weird email from someone I didn't know who asked if I'd be interested in jamming with those guys," Jennings says. "But this thing happened where they asked me and I was like, 'Well, I got a band.' Like, I wasn't trying to say no; I was just trying to be transparent."
He eventually realized he may have lost a huge opportunity.
"Years later, Matt Sorum was like, 'You said you wanted to have your band!'" he says with a shrug. "Like he made fun of me about it. So I was like, 'Oh, it was real.'"
[caption id="attachment_id_358999"]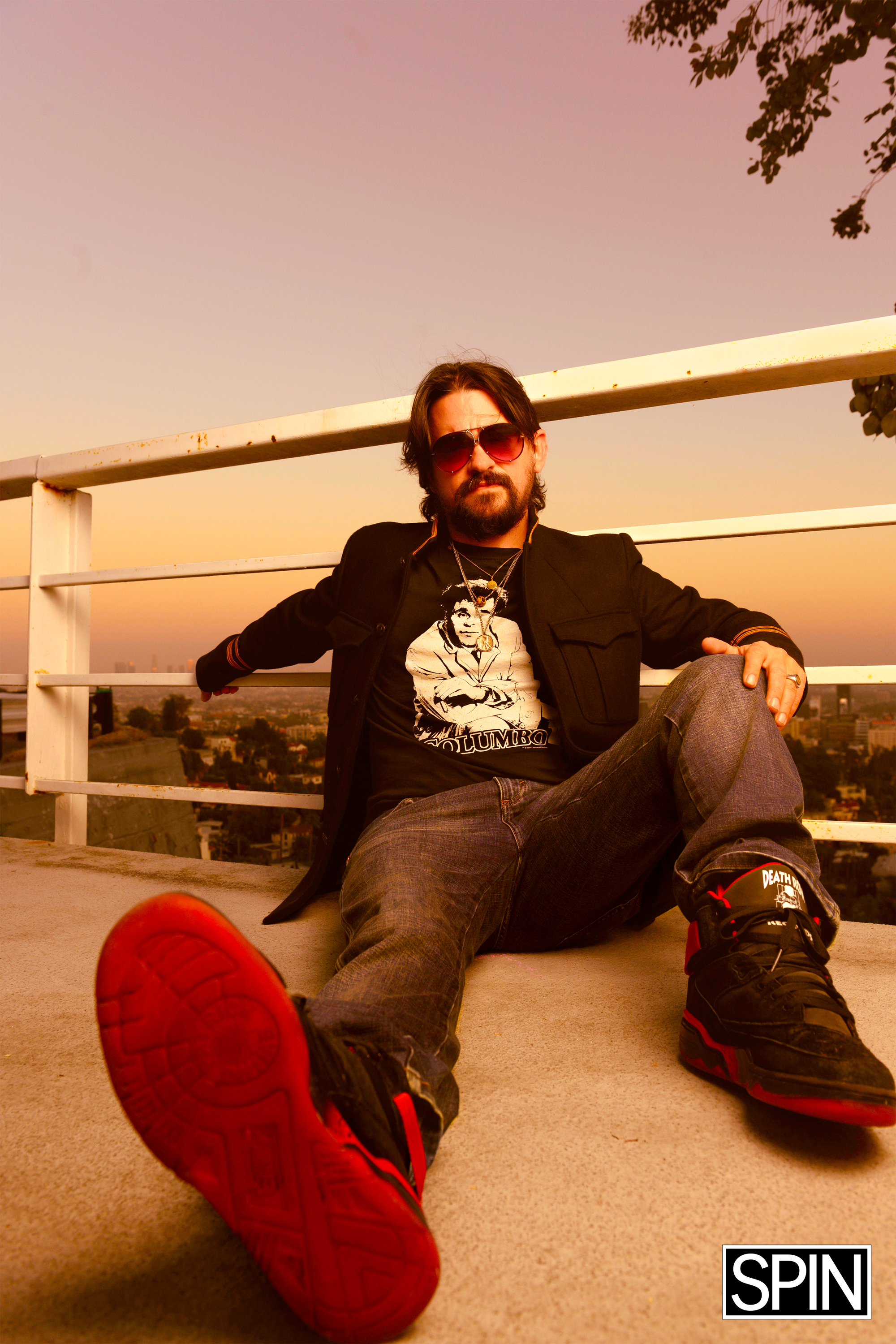 Scott Dudelson[/caption]
In 2002, things