DANCER AND ENTREPRENEUR SHAWN SHORT BUILDS A VISION IN DC
When a person decides to exercise confidence in their lives, they are bound to reach a high level of success. It is vital to put in consistent hard work, which leads to long-term success. Shawn Short is a dancer, author, photographer, entrepreneur, and businessman who has made his mark in Washington, DC as an individual who can achieve it all. Originally born in Cheraw, SC, and growing up in D.C till the age of five, Short has dedicated 10+ years to DC's dance and entertainment industry. Shawn realized early that credentials mattered in business and art. An alumnus of Howard University, achieving a BFA in Musical Theatre, Short received his MFA in Dance from the University of Wisconsin-Milwaukee with a Post Graduate Certificate in Business Management from the University of Liverpool.
Creating a movement through Dance
A former professor at the Catholic University of America, and founding-faculty at Washington Ballet's southeast campus, WSB@THEARC, Short impacted many lives. But that wasn't enough. Connected to Black communities facing gentrification, Short realized there was a void needing to be filled involving a platform for a diverse population of dancers, Black and non-Black alike, in the area. In 2007, Short founded Dissonance Dance Theatre (DDT), a professional dance company of Ngoma Center for Dance (Ngoma). Shawn is the Founder and Director of the Ngoma Center for Dance. It aims to provide an art platform that offers dance and storytelling experiences to communities, along with vocational-focused training to staff and students. Recently, the Washington Post has cited stories of racial discrimination amongst DC arts funding distribution, a challenge to Short's vision. Yet, Short has been steadfast in producing, training, and developing within the DC entertainment sector. He is the producer of Black Dance Festival DMV, the first dance festival dedicated to Black dance organizations, choreographers, and teaching professionals.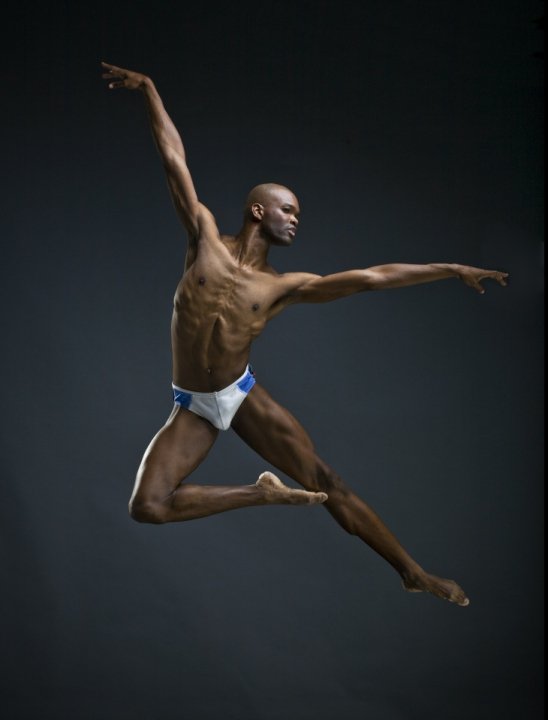 Through Dissonance, Short wants to sway the audience by creating visually appealing performances that resonate and hold value with the masses. A 2014 Princess Grace Award in Choreography nominee by Missouri Ballet Theatre, Short has pushed Dissonance Dance Theatre into a regional name. Dissonance Dance Theatre has been conducting countless performances across the Greater Washington-Baltimore area. Named "one of the 11 small-but-mighty dance companies outside of LA and NYC" by Dance Spirit Magazine, DDT celebrates 15 years of service to the Washington, DC area in 2022. Proud of his evolving vision, Dissonance Dance Theatre has developed and launched the careers of dancers whose names are now on the rosters of companies like Philadanco, Garth Fagan, Virginia Ballet Theatre, UniverSoul Circus, Phoneix Dance Theatre, national and international tours, and tv shows like America's Got Talent.
Authenticity breeds success
When a person is true to themselves, they will start to stir a movement to attain victory. Short has worked together and studied with nationally and internationally applauded artists, including faculty and dancers from Alvin Ailey American Dance Center, Dance Theatre of Harlem, Dance Alloy, Lines Ballet, Philadanco, and many others. As a student of ballet education, Shawn studied with Margarita De Saa, John White, and former Washington School of Ballet Director Kee Juan Han – a Youth American Grand Prix "Teacher of the Year" award-winner. Even though Short is highly qualified and educated in his field, he remains humble and exercises compassion. By being a role model for his students, Short has been extraordinary when it comes to giving confidence to his students. Founding The Ngoma School in 2014, Short wanted to improve professional dance development for dancers and students alike – serving 200+ annually.
Short's dedication to community and education resulted in him receiving Black Enterprise Magazine's "Modern Man 100 List of Extraordinary Men" award in 2016, propelling his success. Short believes in being authentic and letting talent and skills speak for themselves. Shawn's students have received scholarships and secured admission into prestigious dance programs. When a person decides to use their passion to guide others, they are destined to reach success. Through a commune-style of living, Short created his initial artistic vision by assembling local and regional dancers for a small season of two productions, working with a credit line of $7,000 and the realization of major debt. Today, Ngoma Center for Dance is a six-figured organization and growing.
Being optimistic about the future
Short developed innovation through new products and services to assist Ngoma to thrive in this COVID-stricken marketplace. Timeless Dance Remixed. a photography coffee-table style book, hit bookstores in late 2020, an accomplishment not met by many Black-managed dance organizations. The book is an exceptional collection of images showcasing Dissonance Dance Theatre dancers' range, beauty, and artistry over the years.  As the world progressed, theaters were closed, and cinemas became deserted, yet Short was optimistic and kept moving ahead. Ngoma Center for Dance, in partnership with Dog Bark Media (a small Black-owned DC business), answered the call of serving its community post-COVID through its new program Ngoma Film Works. Ngoma Film Works will create content for online streaming for arts and film lovers, creating documentary and narrative films.
Short always knew that dance was his passion, dreaming he would make his name in the dance industry while guiding others to do the same. In life, it is about taking control of situations and letting go of all the inhibitions, which Short has done successfully to materialize a growing and appreciated dance vision in the Washington, DC area.