CHRISTOPHER DINES' RISE FROM ROCK BOTTOM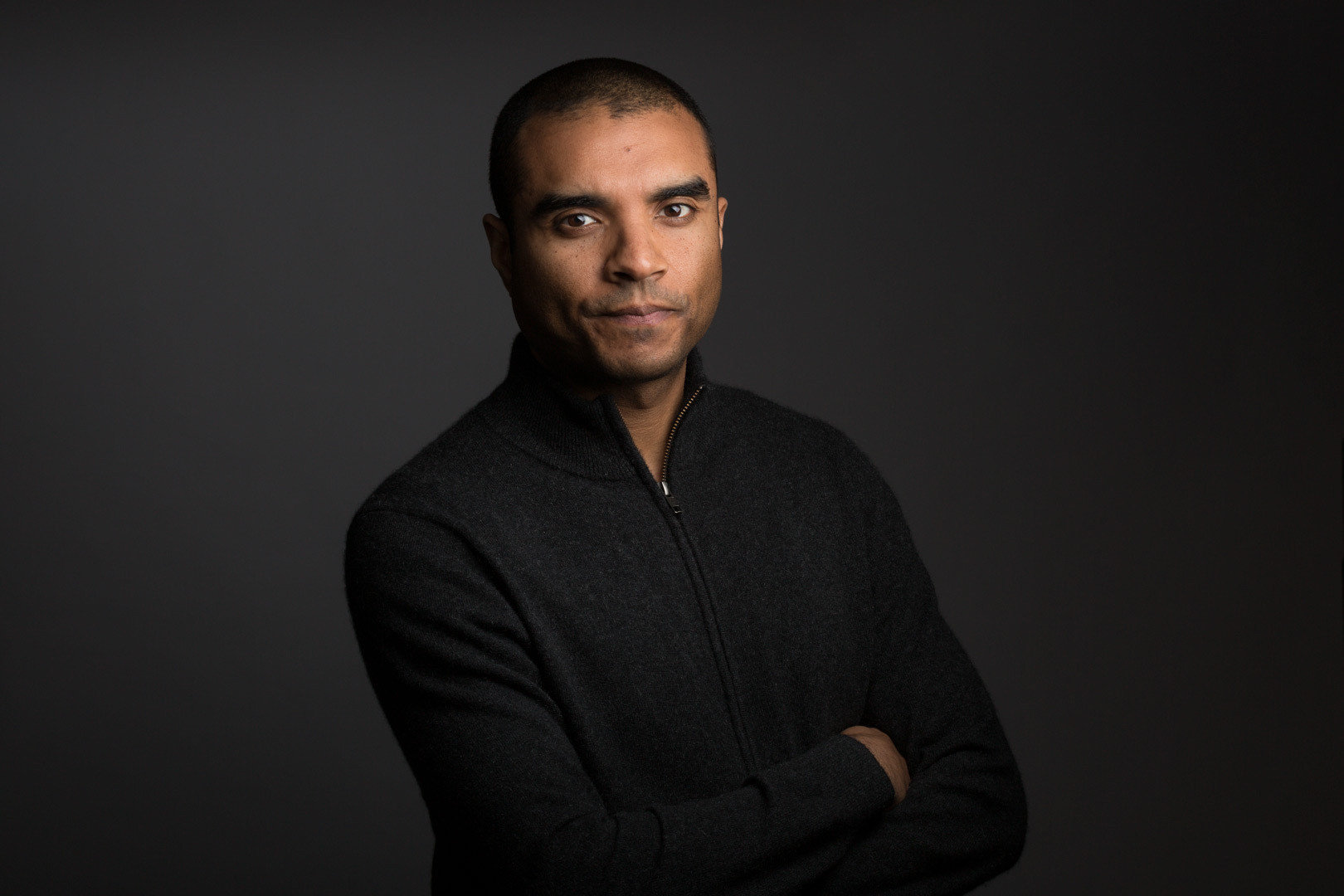 Strength, although it has one meaning, can be used to portray a variety of things. Strength of character, mental strength, and moral strength are all imperative factors that define an individual. These traits are what help people make the difficult decisions in life and groom their future existence. Life is anything but a straight, guided path. Everyone will experience many difficult hurdles and difficult turns through the journey called life. It is easy to become lost or misguided during this journey. The best of the flock always do. But it is the characteristics of internal strength that determine whether they will stay misguided or take the right path. A great example of such an individual who, despite losing his way, had the strength to climb his way up again is Christopher Dines.
Life does not come with any set rules and guidelines. People usually do not have a clear path in front of them and have to navigate their way in life in order to survive. While manoeuvring through the rocky and peril-filled roads in life, it is normal to become lost and temporarily get stuck in a bad spot. This is also called a downward spiral which the majority of individuals experience at some point in their life. The question that comes up is how to escape that spiral and get back on the right path. The only accurate answer to this question comes from within. It is the inner strength and mental solitude of a person that helps them pick themselves up and carry on towards a brighter future.
Christopher Dines was born on 19th August 1983 in the London Borough of Harrow, England. He received his early education at Stanborough independent primary school in Watford, and Pinner Park middle school in Harrow, and later attended Nower Hill high school in Pinner. Since childhood, Dines had a compelling interest in music and everything related to it. He started DJ'ing in 1994. His passion for music helped him to decide on his future endeavors. Therefore, deeming academic education a distraction for him, he decided to leave school at 15 in the late-1990s to pursue a career in music. To begin with, Dines started working as a part-time DJ at bars and private parties. His mastery in music selection garnered him enough fame to be granted a show on London's underground pirate radio station, 103.6 Flex FM. Soon he became a popular house DJ, with a significant following, particularly among young clubbers. Dines used to go by pseudonyms 'Chris Lopez' and 'Kris Lopez' during many events of his career, such as the City Loud at Turnmills, London Fashion Week, Garage City, Defected in the House at Pacha, Q-Bar in Bangkok, 1/5 in Hong Kong, Mint Bar in Koh Samui, Axis Discotheque in Malta, and the Ministry of Sound. During his career, he had the chance to travel around the world and experience different cultures, which broadened his horizons. As a DJ and music producer, Dines was influenced by David Morales, Masters at Work, Michael J. McEvoy, Kerri Chandler, Paul "Trouble" Anderson, Danny Rampling, Eddie Gordon, Chris Samba and Nick Bennett.
Dines had achieved noteworthy success in the music industry and, like any other person after achieving their dreams, was on cloud-9. His hard work had finally paid off, and all his aspirations were fulfilled. This is normally what is considered to be the end of the story, but for Dines, this was just the beginning. Being an integral part of the music industry, Dines was exposed to all the highs and lows of the industry. Unfortunately, while he had achieved the highs, he also partook in the lows. Drugs and alcohol are a hidden reality of such industries, and Dines, being a popular DJ, was frequently invited to parties that indulged in them. Soon he also started to use drugs and over-drink on many occasions. What started as just having fun at afterparties soon turned into a full-fledged addiction that had taken control of his life. His drug addiction caused massive tides in both his personal and professional life, which gradually worsened. The day arrived when all that he had worked so hard for came crumbling down due to the illness of addiction.
There are countless stories that pose as evidence of how drugs and alcohol have destroyed the potential of many superstars and left them unable to cope in society. Being surrounded by hopelessness, addicts tend to increase their doses as a way to escape this unfavourable reality. Dines knew that he too could become a name amongst the ones that could have been. Understanding his current standing, he decided to steel his resolve and break free from his addictive urges. He summoned enough mental strength to leave his past behind and, in August 2004, started a new chapter of his life which was free from his addiction. He has remained abstinent ever since.
Having taken a few months off to rejuvenate in the autumn of 2004, he returned to the music industry in January 2005, touring South East Asia. After his return to the music industry, he had much to fix but a stronger than ever determination to right his wrongs. In 2005, Dines established his own private record label called SuCasa Beats. As the head A&R, Dines signed Afro Medusa, Andy Daniel, Marlon D, Steal Vybe and Pablo Martinez, and promoted the record label at Plan B club in Brixton, London. He remixed Afro Medusa's popular records Beautiful Thing and Pasilda Part 2- Come a Little Closer, under the alias Chris Lopez, and produced soulful deep house records such as Addicted feat Miss Ling. The latter was featured in multiple compulation albums on Soul Candi, based in South Africa.
In the summer of 2006, Dines decided to retire from music and pursue another passion. Getting through such tough situations urged him to be of help to the countless others that face similar difficulties. Dines started hosting talks and seminars about mindfulness and self-care.
He subsequently published books helping people through similar situations and guiding them to build a wholesome recovery. Currently, he has written eight books that entail the importance of believing in oneself and accessing serenity. His books Mindfulness Meditation and Mindfulness Burnout Prevention were published by La Petite Fleur between 2014 and 2015. His most recent publications are The Kindness Habit co-authored with Dr Barbara Mariposa (Riverbank Book UK, 2016), Drug Addiction Recovery (Hachette UK, 2019) and Super Self-Care (Hachette UK, 2020). Super Self-Care has been translated into Vietnamese; it was published in December 2021 by Vietnam AZ Communication & Culture Co. Professor Rudolph E. Tanzi, Harvard Medical School, wrote the foreword to Drug Addiction Recovery. The late John Bradshaw from the Meadows rehab in Arizona wrote the foreword to The Kindness Habit. Dines' books have been endorsed by Eileen Rockefeller and two British Parlimentarians, Richard Bacon MP and Peter Kyle MP. These books include personal experiences of a person that has to deal with such perilous situations. Dines is currently writing his debut novel.
In adulthood, Dines has been privately tutored by Professor Piers Bursill-Hall, Cambridge University, studying the history of science. His adult education has been guided by Professor Terry Grundy, University of Cincinnati. Dines' mentor is James Alexander, former corporate financier and co-founder of multiple social enterprises in the UK. These men have helped Dines to develop and shape both intellectual and business acumen.
Dines is still a sports fan and has supported Arsenal FC since 1991. As a mindfulness practitioner, Dines is currently working at Addcounsel luxury rehab in SW1, London, assisting the ultra wealthy to recover from alcohol and drug addiction. Dines has recently taken on an ambassadorial role with Project Eileen, which is a charity based in Brighton & Hove city, England. Project Eileen helps young people address bereavement and grief.