5 Sports Stars You Didn't Know Make Music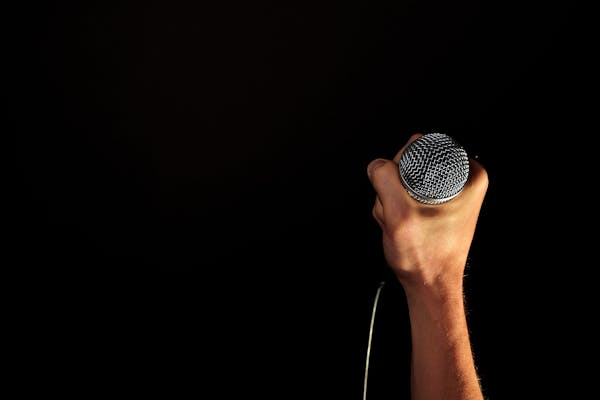 Image – Pexels
There are many sports stars across the globe that prove their worth in their field every day. However, many prove their worth in different areas you would never have expected. Star IPL player Virat Kohli is involved in many different business ventures, including his music brand, MuveAcoustics. He keeps showing great business and investment instincts.
Sunil Gavaskar has a great voice and was lauded by Bollywood singer Lata Mangeshkar for having a good voice. He sang the Marathi song written by Shantaram Nandgaonkar, Ya Duniyemadhye Thambayaala Vel Konala. However, many famous sports stars went on to make a living out of music.
Sports and Music Stars
Unlike what one might think, many sports stars also go on to produce music after retiring from the sports scene. We looked at five global top sports stars that went on to make music.
Chris Gayle
Chris Gayle is a Jamaican cricketer who started playing for the West Indies team in 1999. Some regard him as one of the best batters to participate in Twenty20 cricket, with his destructive batting style being a crucial factor in bringing his team the trophy during the Twenty20 2004, 2012, and 2016 cricket.
He is known for scoring a triplet of centuries and is the only player to have scored more than 14,000 runs in T20 cricket while also hitting more than 1000 sixes. During the 2011 Indian Premier League, he received the award for Most Valuable Player and also held the Orange Cap during the 2012 IPL.
Chris Gayle is also famous for being the face of 10CRIC, but that's not the only amazing thing about his career. In 2020, he stepped into the music industry with his dancehall music video, "We Come Out To Party". He went on to release another music video titled Jamaica to India in 2021, which he collaborated on with rapper Emiway Bantai. His latest song, released in September 2021, is titled Punjabi Daddy.
Kobe Bryant
During his lifetime, Kobe Bryant enjoyed a lucrative 20-year-long career as a pro basketballer in the Los Angeles Lakers. He was recruited into the National Basketball Association straight out of high school and has brought home the NBA championship trophy five times. He won the MVP title in 2008 and went on to win it three more times, being one of two people who managed this in the history of the NBA.
He was a 12-time member of the All-Defensive team and played for the All-Star 18 times. He was also a member of the All-NBA team 15 times and won two gold medals at the Summer 2008 and 2012 Olympics, where he participated as a US National Team member.
During his sports career, he won multiple awards, including Best Animated Short Film for his movie Dear Basketball. Not only was he an accomplished sports player, but he also released a rap album in the late 1990s called KOBE.
Shaquille O'Neal
O'Neal is known for being one of the heaviest and tallest NBA players to date while remaining a living legend in the NBA. He had a 16-year career in the NBA, playing for more than six teams since he started playing in 1992. As a player for Orlando Magic, he won Rookie of the Year in 1992-93 and brought the trophy home for his team in 1995.
He went on to sign with the Los Angeles Lakers as a free agent before being traded in 2004 to Miami Heat. He was a member of the All-Stars game 15 times, the All-NBA team 14 times and three times member of the All-Defensive team. In 2000, he won the MVP title thrice in the NBA, All-Star, and Finals categories.
Not only is he a legend on the court, but during the 1990s, he also released four rap albums. His first rap album, Shaq Diesel, went platinum and he is now also known as a touring DJ under the name Diesel. He also produces electronic music and hosts his own podcast, The Big Podcast with Shaq.
Oscar de la Hoya
This Mexican-American boxer competed as a professional boxer for 16 years, from 1992 to 2008. He has several world titles under his belt and was ranked as the 11th best boxer of all time. He participated in six weight classes, three of which he won the lineal championships.
He gained the nickname "The Golden Boy of Boxing" when he participated in the 1992 Summer Olympics as the US representative. In the lightweight division, he won a gold medal, which was the start of his lucrative career in boxing. He went on to become a boxing promoter in 2002, as well as an MMA promoter in 2018 after his retirement.
In 2000, EMI International released a CD titled Oscar de la Hoya. Diane Warren and the Bee Gees wrote the 13 Latin Pop songs on the track, and this is still the only CD de la Hoya has released to date. The CD was nominated for the Grammys in 2000, and in 2006, it got platinum-certified.
Nick Swisher
Swisher is a professional baseball player that debuted in the MLB in 2004. He played for the Athletics till the year 2007 and then played for the White Sox in 2008. Starting the 2009 season, he played for the Yankees until 2012 and then the Cleveland Indians signed him in 2013.
After he won the 2009 World Series as part of the Yankees team, he also participated as a member of the All-Star team in 2010. In his nine seasons between 2005 and 2013, he hit around 20 home runs and on seven occasions, he managed to reach about 75 bases on balls.
Not only was he a star MLB player, but he also released his own album in 2011. The album is titled Believe and is a charity album, with all proceedings going to Swisher's children's Charity. The album has 12 covers, ranging from Lean on Me by Bill Withers to Heroes by David Bowie. The MLB player showcases his vocal talent in this charity album that no one expected from him.
Get the Best of Both Worlds

Image – Pexels
There are many artists who dabble in different fields, but it's not as often you see sports stars stepping into the music industry. While it has become more prevalent these past few years, it continues to amaze fans to find their favourite sports player releasing their own single or album. Try out the albums from the above sports stars and see whether you enjoy their music as much as their playing.