"I hate music / sometimes I don't / I hate music / it's got too many notes" – fewer lyrics sum up the pure essence of their creator more than Replacements frontman Paul Westerberg's on "I Hate Music," from the beloved Minnesota rock quartet's 1981 debut album, Sorry Ma, Forgot To Take Out the Trash. Indeed, for Westerberg and his merry band of miscreants – bassist Tommy Stinson (who was 12 when the band formed), his talented but troubled older brother Bob on lead guitar, and quiet but powerful drummer Chris Mars – music was nothing short of a lifeline out of and an eventual way to uniquely chronicle ho-hum, lower middle class existence at the dawn of the Ronald Reagan '80s. As janitors, Italian restaurant line cooks, and high-school dropouts, they truly didn't know how to do much else with themselves, and American underground rock would have been a whole lot less thrilling if they did.
With support from local label Twin/Tone amid a thriving Minneapolis music scene which also spawned Hüsker Dü and Soul Asylum, the Replacements charmed punk, hardcore, and outsider kids across the country with their snotty, speedy early material, and became notorious for boozy live shows which were glorious and disastrous in equal measure. The group jumped to major label Sire before the 1985 release of Tim, but despite a growing fanbase and several rock radio hits, never reached the commercial heights of contemporaries such as R.E.M., which played the indie-to-big-leagues transition to perfection.
No, the Replacements were simply too smart, and/or too stubborn, to obey the rules, and that spirit radiates through the seven-album discography they built before splitting up in 1991. The group's influence loomed huge over the subsequent grunge and alternative rock boom, as artists such as Nirvana, Green Day, Liz Phair, Pavement, and Wilco ushered the Replacements' spirit and sound into the new decade ("We were five years ahead and 10 years behind," Westerberg later joked with a hint of regret about the band's perpetual right place/wrong time bad luck).
Despite the absences of both Bob Stinson (who died at age 35 in 1995 after years of drug and alcohol abuse) and Mars (a successful visual artist who now rarely speaks of his time in the band), Westerberg and Tommy Stinson staged an improbable victory lap reunion tour in 2013-2015 which whetted appetites for new music. Attempts were made to record it, but ultimately the Replacements disappeared once more into the crannies of rock history, their ongoing legacy now powered by generational word-of-mouth and the occasional high-profile sync in films such as Guardians of the Galaxy Vol. 3.
"When we started, we definitely had a fear of success," Westerberg confessed to SPIN in 1987. "We had a fear of everything. We were all very paranoid, and I think that goes hand in hand with the excessive drinking thing. We'd get drunk because we were basically scared shitless, and that snowballed into image." But as Stinson recently told SPIN, "It's amazing to me that we left a pretty good mark on the music history of rock'n'roll, in our own way. I think that's pretty cool. Not a lot of people get to do that, and I'm pretty grateful we had a chance to."
In honor of this week's Rhino release of Tim: Let It Bleed Edition, featuring a completely remixed version of the album by its original engineer Ed Stasium, SPIN surveys the beer-drenched highs, the drunk and penniless lows, and every ear-pleasing, heart-stopping valley in between of the Replacements' catalog.
7. All Shook Down (1990)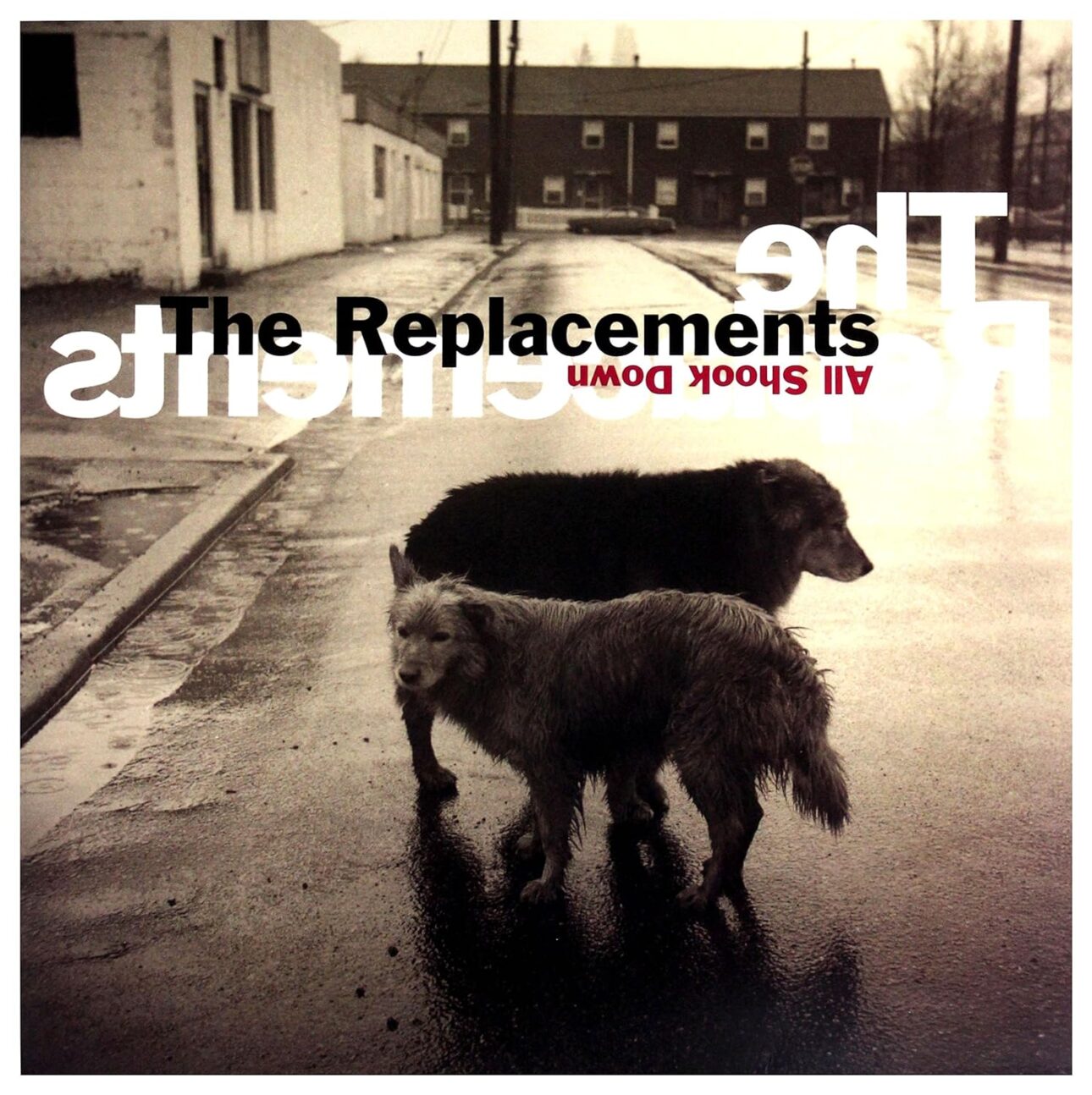 Emotionally and physically spent after the Replacements' tumultuous first decade, Westerberg had to be talked out of turning what became All Shook Down into his first solo album. Stinson wasn't involved in the recording sessions until several days after they'd begun, and Mars, whose creative input had been pushed to the margins over the previous three years, left the band shortly after the album's release. Add in songs with titles such as "Torture," "The Last," and "My Little Problem" as well as a bland, thin sound many decibels removed from the group's salad days, and there was little reason to believe the Replacements had anything left in the tank. The only real flashes of their former brilliance: the chugging "Attitude," which foreshadowed the emergent indie roots-rock movement by a good five years, the hooky opener "Merry Go Round" (their second No. 1 on the Billboard Modern Rock chart), and the aptly named "Sadly Beautiful," adorned by a viola solo (?!?) from the Velvet Underground's John Cale.
6. Hootenanny (1983)
With tongues firmly in their cheeks and smirks plastered to their faces, the Replacements begin their second full-length with 112 seconds of what sounds like four guys playing four different songs at once (in fact, they'd all switched instruments moments before rolling tape and just kept shouting "hootenanny," which became the LP's title) and then a 71-second punk ripper ("Run It"). Although subtlety is still a rare commodity in the Replacements oeuvre at this juncture, "Color Me Impressed" is an early Westerberg classic about what makes some people happy and other folks depressed, while the drum machine-backed "Within Your Reach" finds him resigned to knowing that there's something more out there and no immediate way to attain it ("live without your touch / I'll die within your reach"). He's a 22-year-old trapped in a retiree's body on "Take Me to the Hospital" ("I don't wanna die before my time / already used eight of my lives"), and on the campfire sing-a-long piss take "Treatment Bound," he pens one of many great Replacements songs aiming his it's-funny-because-it's-true wit squarely at the Replacements themselves: "First thing we do when we finally pull up / Get shitface drunk try to sober up / There'll be no pose tonight no money in sight / Label wants a hit and we don't give a shit." Listen closely for a squeaky-voiced, teenaged Stinson telling Westerberg afterwards that he fucked up the chords.
5 ½. Stink (1982)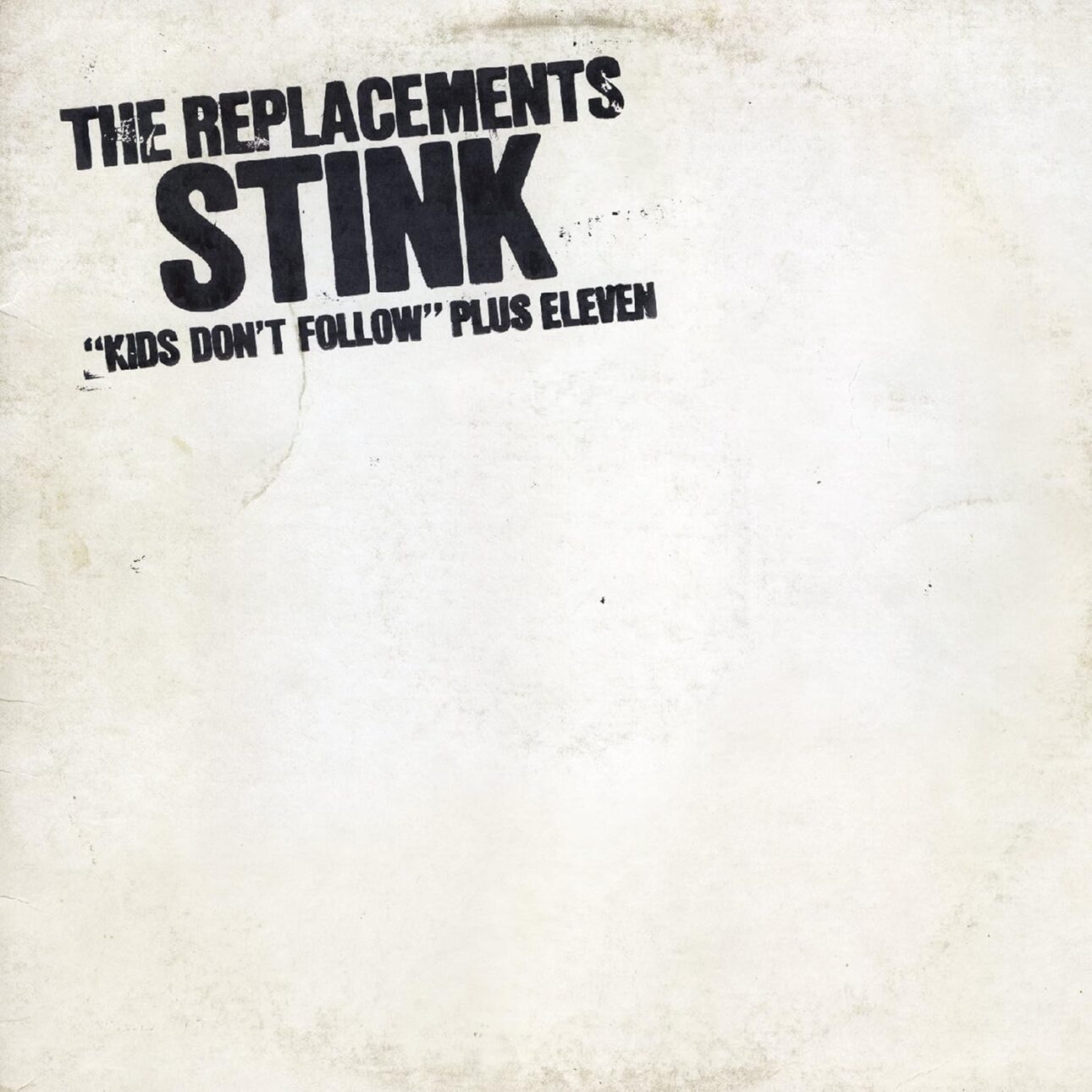 SPIN normally does not include EPs in these types of album discography rankings, but we're making an exception for the eight-song, 14-minute Stink, which houses the immortal Replacements anthem "Kids Don't Follow" (and its real-life introductory recording of the Minneapolis police busting a local DIY rock show). Allegedly written as a response to U2's then-contemporary "I Will Follow," the song speeds by like a giant middle finger to The Man, where for once you can fight authority without authority always winning: "in my face and out my ear / kids won't follow what you're saying." He's particularly wry and cranky on other numbers such as the fun but stupid "Fuck School," the bar band goof "White and Lazy" (complete with "1-2-3-4!" Ramones-style punk outro), and "Dope Smokin Moron," which is a bit preachy considering he was often exactly that. "Go" hints at the musical growth to come, its vaguely ominous vibe presaging the more measured, focused material of the next two albums.
5. Don't Tell a Soul (1989)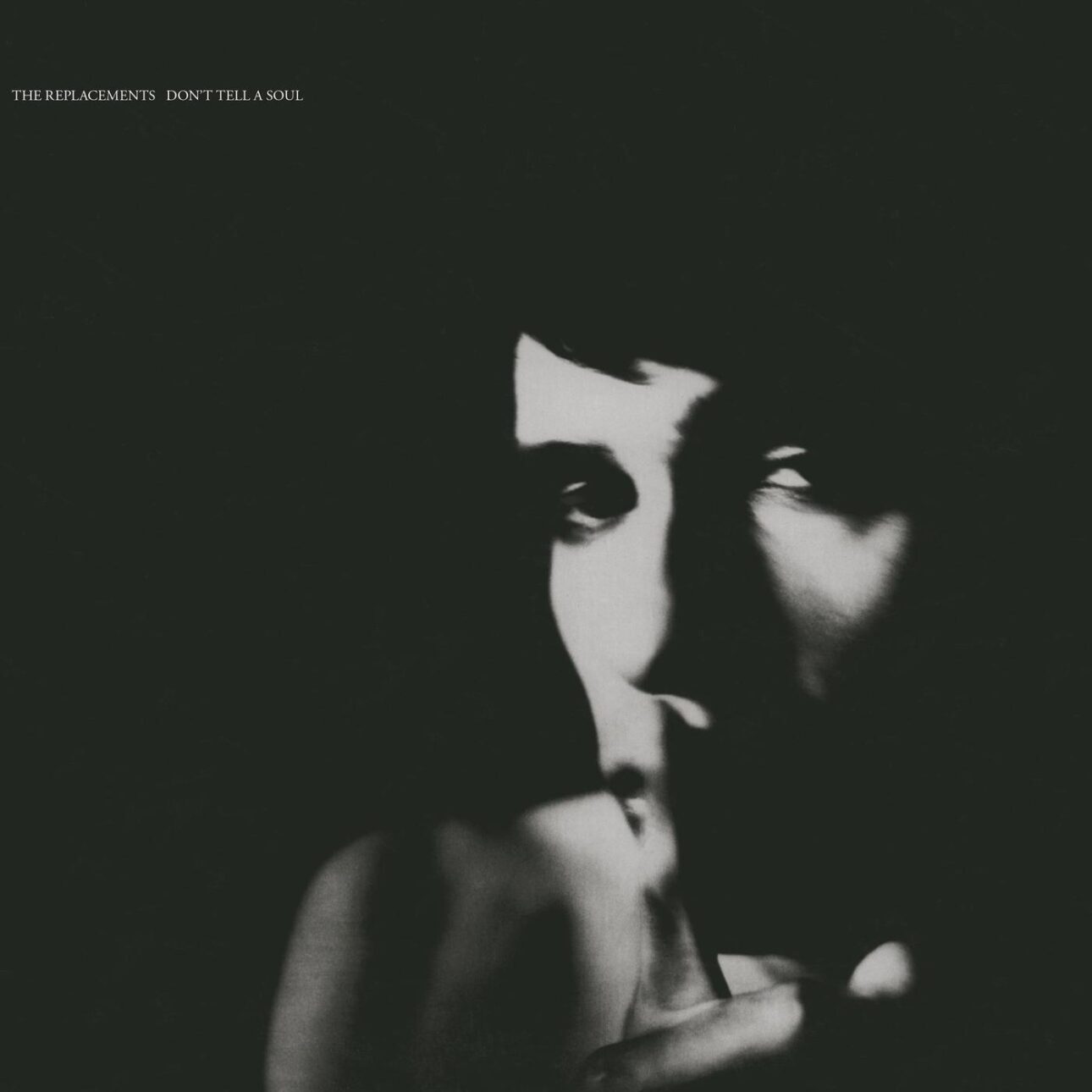 By all accounts a fairly miserable album to make across multiple sessions in upstate New York and Los Angeles, Don't Tell a Soul has been rehabilitated by a 2019 remix and re-sequence from original producer Matt Wallace. Playing for the first time on an album with guitarist Slim Dunlap, who replaced the increasingly unstable Bob Stinson in 1987, the group retains its world-weary grit while painting tuneful and evocative portraits of apathetic relationships ("I'll Be You") and brilliant but misunderstood youth (the unusual chord changes and bittersweet slide guitar lines on "Achin' To Be" are some of the most memorable in the Replacements' canon). "Darlin' One" is the lighter-waving, arena-ready power ballad the band never quite had in real life, "Asking Me Lies" has a strident, almost danceable rhythm, and "We'll Inherit the Earth" nods to the satisfying, straight-ahead rock'n'roll of future tour-mate Tom Petty. On the flip side, the tender, largely acoustic "Rock 'n' Roll Ghost" sets the template for Westerberg's eventual solo career, exposing the widening gulf between the more mature music organically flowing out of him and the young man's noise he was by now ready to move beyond.
4. Sorry Ma, Forgot To Take Out the Trash (1981)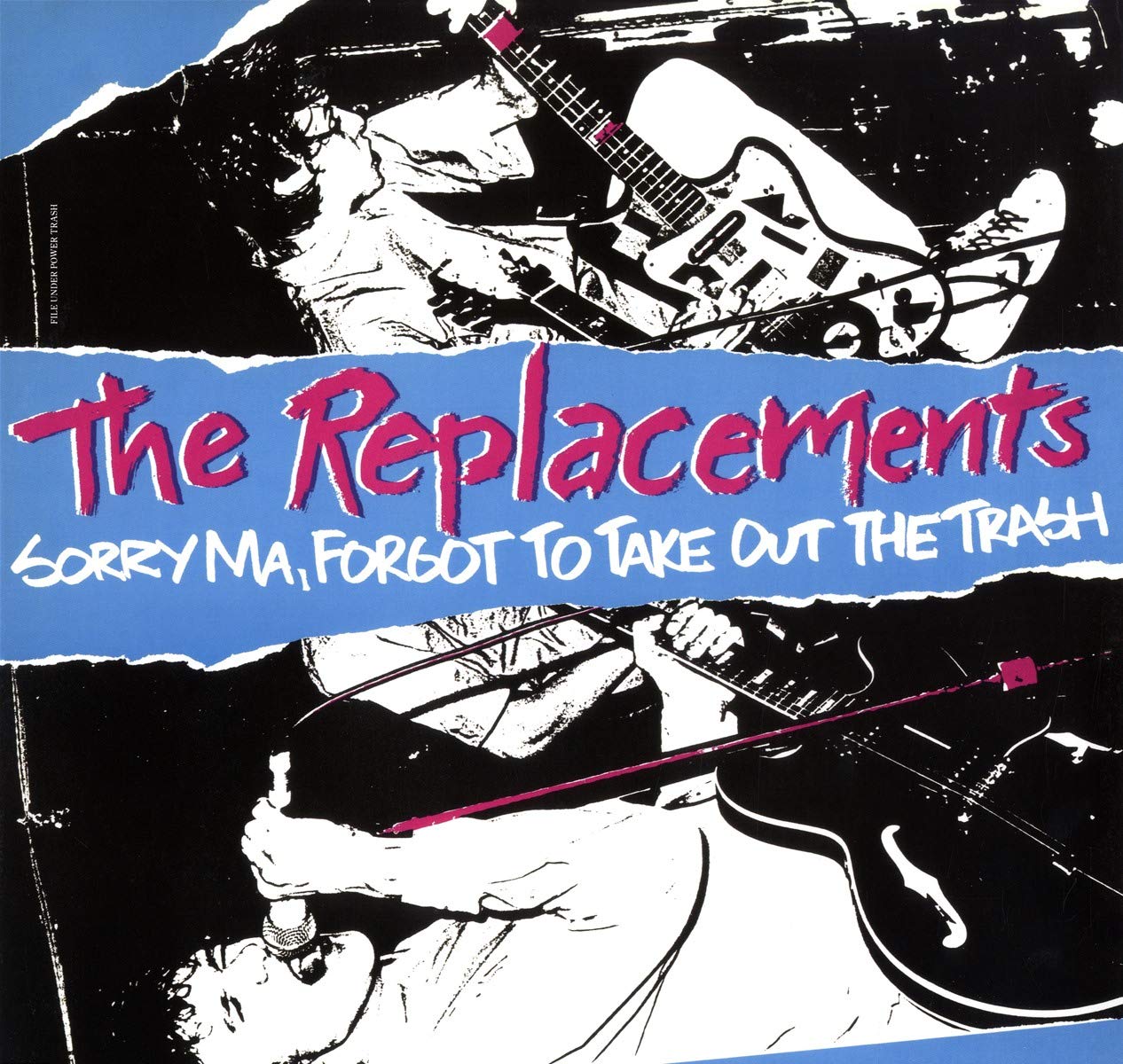 All the core "we're doing it our way, whatever that way is" elements of the Replacements were already apparent on their debut album, which was recorded in dubious fidelity at Minneapolis' Blackberry Way Studios. Think punk rock isn't supposed to have guitar solos? Bob Stinson would like you to hold his beer while he melts your face on "Takin a Ride." This is a band that invites you to come hang out with them "downtown" but then kicks your door down during the next song, rhymes "city ordinance" with "insubordinate" ("Careless"), goes to buy Twinkies as a flimsy excuse to ogle the convenience store checkout girl ("Customer"), blends nonsense hardcore with fake 12-bar blues ("Otto"), and gleefully rips off the bass line from the Blues Brothers' double time version of Otis Redding's "I Can't Turn You Loose" ("Raised in the City"). There are plenty of hooks in spite of the bad attitudes, and even a little bit of heart: "Johnny's Gonna Die" worries over the well-being of perpetually strung-out New York Dolls/Heartbreakers guitarist Johnny Thunders, "Somethin To Du" salutes the larger Minneapolis rock community and specifically Hüsker Dü ("delivering noise / real tough boys"), and "Shutup" is one of the earliest peeks inside the Replacements' idiosyncratic internal world ("Tommy's too young / Bobby's too drunk / I only know/can shout one note / Chris needs a watch to keep time"). The groovy, propulsive "Shiftless When Idle" is the clear standout – a "na na na" earworm which fueled countless aspiring garage, punk, and underground rock bands for decades to come.
3. Pleased To Meet Me (1987)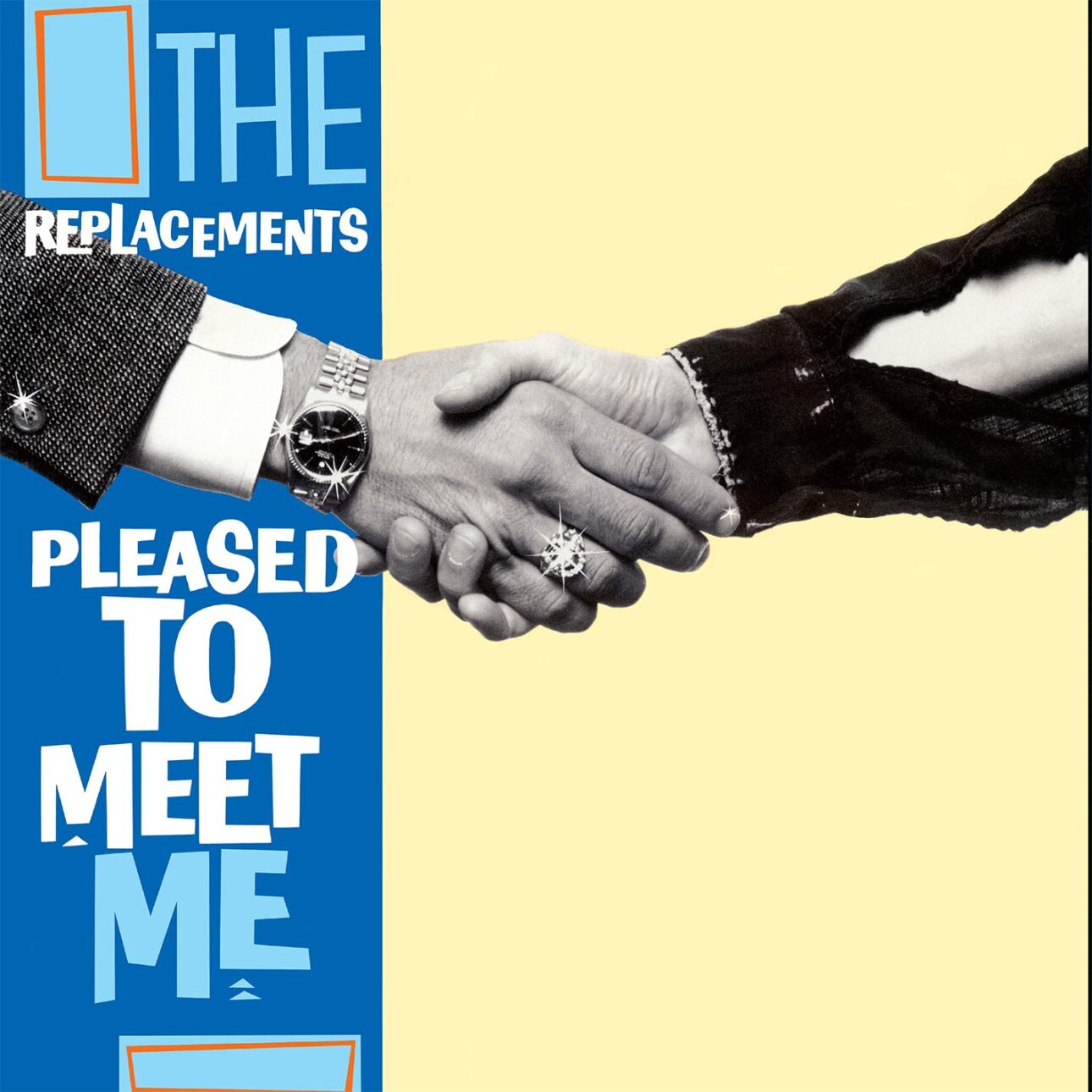 The Replacements' first and only LP as a Bob Stinson-less trio was largely tracked with producer Jim Dickinson at Memphis' Ardent Studios, where heroes Alex Chilton and Big Star had recorded essential '70s albums such as #1 Record and Radio City. In fact, the best song on Pleased To Meet Me is named after and based on lovable weirdo Chilton, who did a trial production session with the band in the early stages of Tim but was replaced by the Ramones' Tommy Ramone (more on that in a moment). Everything about "Alex Chilton" is memorable, from its swinging, four-chord main guitar riff to Westerberg's alternate universe rendering of Chilton as a rock'n'roll deity, where "children by the millions" praise him while proclaiming, "I'm in love / what's that song?" Your tolerance of its horn and string overdubs notwithstanding, "Can't Hardly Wait" is another all-timer, with Westerberg's gift for scene-setting detail ("write you a letter tomorrow / tonight I can't hold a pen") making you feel like you're traveling right alongside him across "ashtray floors, dirty clothes, and filthy jokes" – the sum and substance of the Replacements' gig-to-gig existence. Then, you're high above the frozen Minneapolis streets on the gorgeous, acoustic "Skyway," as Westerberg narrates a love untold between the lucky office worker staying warm while walking between buildings and her helpless secret admirer at ground level, bundled up in his "stupid" hat and gloves.
2. Tim (1985)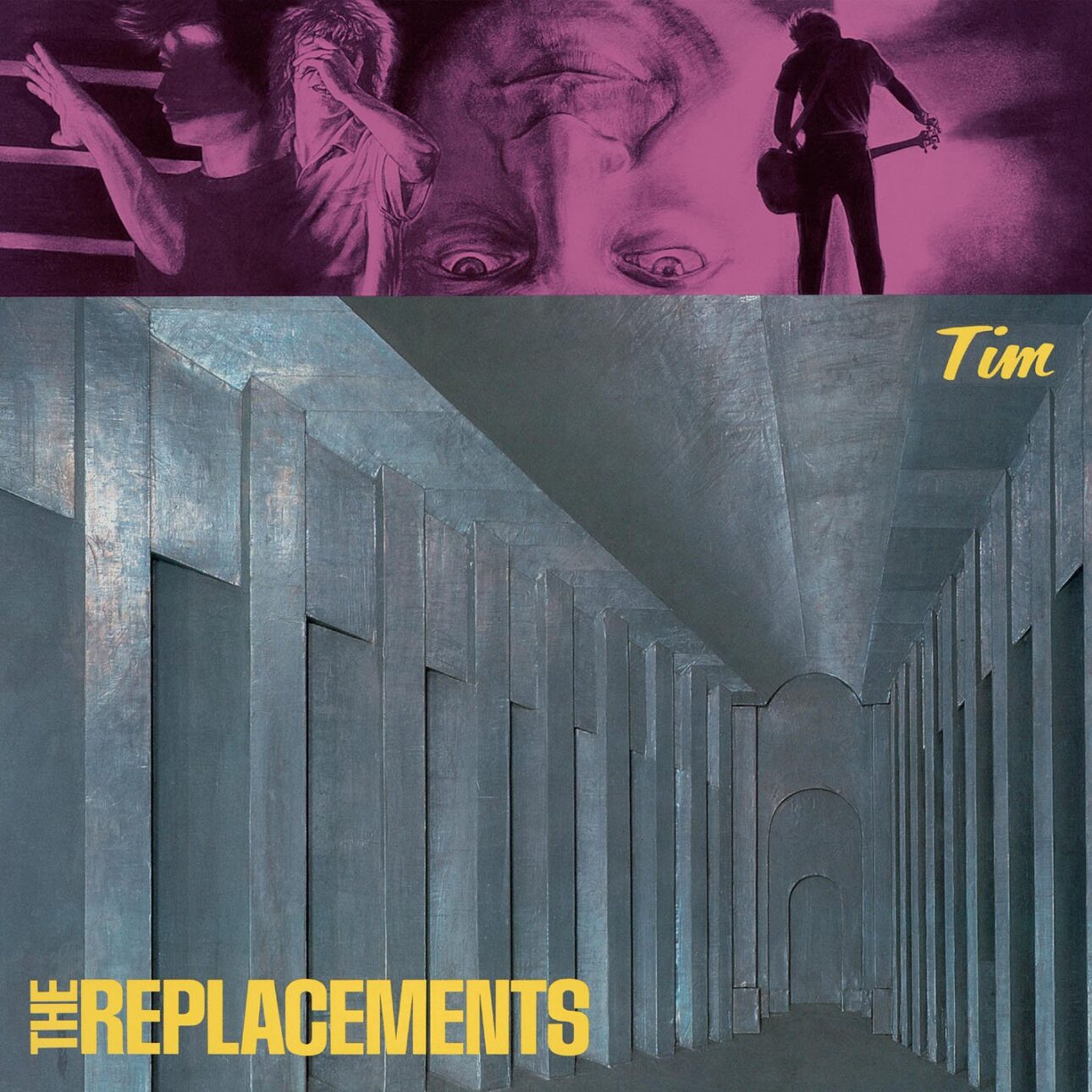 Based solely on superlative songs such as "Kiss Me on the Bus," "Bastards of Young," and "Left of the Dial," Tim deserves to be etched into the proverbial Mount Rushmore of major-label debuts by previously indie upstarts. Its stature grows even more formidable thanks to the aforementioned Ed Stasium remix, which expunges the au courant digital reverb of the mid-'80s to reveal the Replacements' thumping rock'n'roll heart like never before. "Hold my life / until I'm ready to use it," Westerberg sings on the opening track, rattling off top-shelf witticisms as casually as lighting a smoke he just bummed off you. The guy hadn't been a passenger on a school bus in years, but he can still perfectly capture the innocence of adolescent tomfoolery ("your tongue, your transfer / hurry hurry, here comes my stop"). Nearly 40 years later, "Bastards of Young" is every bit the defiant generational rallying cry it was at the time, and the fist-pumping sing-a-long "Left of the Dial" is a masterful ode to those old sweet sounds pushed to the margins of the radio spectrum for only the curious to discover on endless, late-night drives to nowhere. In between, the Replacements pen sarcastic, rockabilly-soundtracked commentary about what they really think of flight attendants ("Waitress in the Sky"), chase the elusive good time they're not sure they even want ("Swingin Party"), and envision the sad sack life of a professional alcoholic with no place to go besides the local bar ("Here Comes a Regular"). Few rock albums of this period are as consistently great as Tim, except …
1. Let It Be (1984)
Like suddenly watching your television switch for the first time from black and white to color, everything's an order of magnitude more vibrant, catchy, and soul-stirring from the first jaunty guitar lick of "I Will Dare" on Let It Be, the Replacements' last indie album before signing with Sire. Westerberg's writing takes giant leaps for rock'n'roll-kind here, and he's no longer singing or screaming at you, but to you. You can practically see him sitting at a beat-up piano, lit cigarette precariously dangling from his mouth, as a solitary lightbulb sways from the ceiling on "Androgynous," a "love who you want to love" ballad tackling subject matter rarely touched in underground music of this era. The winsome guitar figure of "Unsatisfied" permeates with a sly sincerity capable of making you re-examine your own life choices, and "Answering Machine" crystallizes the pangs of love from a distance with a litany of rhetorical questions ("how do you say I'm lonely to an answering machine?"). As further demonstrated by its iconic rooftop-shot album cover, Let It Be burbles with an honest ambivalence that's never far from the surface: "We're Comin Out" is unhinged punk superglued to something snazzy and finger-snapping, the slithering, shimmying "Favorite Thing" couches affection in impermanence ("you're my favorite thing / once in a while"), and a faithful cover of Kiss' "Black Diamond" thumbs its coke-encrusted nose at safety pin-pierced rockers who normally wouldn't be caught dead listening to those face-painted, fire-breathing multi-millionaires. As for the asshole surgeon who leaves his Cadillac running outside the hospital because he's late for his golf game ("Tommy Gets His Tonsils Out"), we hope Bob Stinson is kicking your ass in heaven right about now.