They are coming for your high heels, and your first amendment rights.
Across America, states have recently passed (or are proposing) more than 340 laws targeting LGBTQ rights, reports the Human Rights Campaign (HRC). "This comes on the heels of the 2022 state legislative sessions, where extremist lawmakers introduced a record-breaking 315 discriminatory anti-LGBTQ bills — 29 of which were signed into law," shares the HRC.
There aren't 340 laws against murder in the US.
Just imagine this amount of laws against Black people, or women — there would be riots in the streets. The world would burn to the ground. And so America, where is your glitter of bile now? Nowhere else to turn, the haters have shifted their gaze to drag queens, kings, and other entertainers. A perfectly surreal moment is, of course, hypocrite and all-around vile person Rep. Marjorie Taylor Greene defending her boyfriend's drag moment, whilst demonizing drag queens. So it's OK for him, but not for them.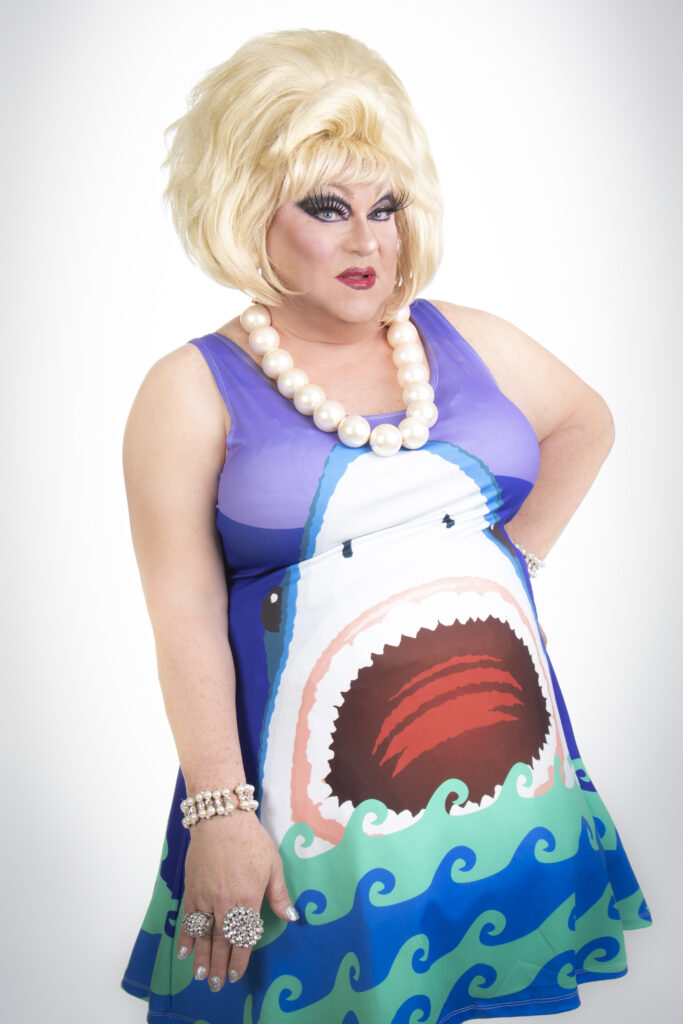 If you were listening to right-wing propaganda, you'd think that drag queens are on stages everywhere encouraging your children to have wild sex. But trust me, they're too fabulous and too busy making a living to even be thinking about your kids, thank you very much. And as Memphis-based drag queen Imagene Azengraber told me recently: "People are making these judgments about drag without ever going to see a show — when kids are present or it's family-friendly, we make sure things are PG." Venues can lose their liquor licenses, and drag queens can lose their income — they'd be foolish to slip a nip up or say something indecorous.
Slowly — but surely — the ultra-right part of the GOP are insidiously strangling human rights — conveniently and noticeably only wanting government "overreach" when it promotes their causes. And since these bigots are grasping at every imaginable straw, they figured the "moral well-being" of children is a perfect way to push their anti-other agenda and rally the masses who prefer to live in a world of flappable outrage fueled more by trumped-up social media than rational facts and evidence (and common sense, but don't get us started).
The horror of a child seeing someone in a wig!
Gasp.
But what is drag, really? It's transformation, communication, and above all, exaggeration. As Simon Doonan says in his new book Drag: The Complete Story, in the past, "drag was defined as women's clothing worn by a man — or vice versa — for the purposes of entertainment. But now, the rules have changed. In fact, there are no rules." And a new generation of creatives propelled by social media is merging genres, obliterating preconceived notions.
Woman dressed up as a gay man? Straight man dressing up in costume and lip-synching on stage? A lesbian dressed as a tea service complete with sandwiches and scones? Trans men dressing royale and dapper and stomping all over a bar? Meryl Streep dressed up as Donald Trump at the 2016 Public Theatre Gala? Yes. Everyone's in, and everyone's part of drag. It doesn't hide who you are — it just reveals the real you. Which becomes harder to pin down, and thus some people will try and control it.
As the art of drag becomes more mainstream — thank you, RuPaul and Drag Race, and a little bit of Taco Bell with their country-wide drag queen tour — and transgender issues enter our vernacular, it has become an easy avenue for attacks. What people don't comprehend, they try to destroy. They did it with electricity (what utter witchcraft!) and they are trying to do it with 5G (the government is inferring with your brain waves!) and AI (the robots are coming for you!). But what these fools don't seem to understand is that drag has always been there, dating back to indigenous tribes, Ancient Rome, and then Shakespeare. And there was David Bowie, Annie Lennox, Dustin Hoffman in Tootsie, and Barbra Streisand in Yentl, and let's not forget John Travolta in the remake of Hairspray. And as drag artist Sasha Velour notes in her brand new book "The Big Reveal" – "drag will grow more inclusive, more expressive, more successful."
Need I go on? Drag, like swearing, is everywhere, whether you like it or not.
Oodles of bills — mostly in Republican-led states — are looking to outlaw drag shows in the presence of children (and other bills that aim to prevent trans young people from receiving necessary healthcare). But the "pro-children" bills are purposefully vague and fit into the larger culture wars. It's not really about drag. It's about finding ways to undermine the progress we have made as a country for equality — gender, sexuality, race, and all the other myriad of ways. As Nashville drag queen Veronika Electronika told me, "It's simple. They are running out of minority groups to discriminate against, so they are hitting easy targets — like the trans community, a non-protected minority class."
Let's give this a local context. The state of Tennessee is ground zero for this brawl. Since 2015, Tennessee has enacted at least 13 laws that restrict LGBTQ rights. Georgia and Arkansas enacted at least nine similar laws in the same time frame, followed by Alabama with six. But this year Tennessee is ramping up their efforts — with 27 bills seeking to restrict LGBTQ rights introduced. Two have passed, and seven are still alive in committees, according to the Human Rights Campaign, an LGBTQ advocacy group that tracks these bills.
Why should there be any bill — even one bill — proposed to restrict the civil rights of people and a community who are not hurting anyone, and not attempting to inflict their way of life on anyone (unlike, say, the Christian Right, who would love to have everyone live, literally, by the Book)?
As Tennessee Rep. Torrey Harris (District 91) told me, his state has done more against the LGBTQ communities than what they've actually done for citizens. "We actually have a [funding] line item for lawsuits in this state, because there is no balance in the power structure — so they just love to test the boundaries."
Some of the other bills targeting transgender rights are still viable, including a private school anti-trans sports ban.
And with a state legislature controlled by a super majority of one party, well, things are just easier to pass. "You know what we say here in Tennessee — they pass lawsuits, not laws," says Gloria Johnson, a Democratic member of the Tennessee House of Representatives currently representing District 90. Interviewing Johnson, she shares with me that she knows people are fed up with overreach and that she expects huge pushback from ordinary citizens.
She also added that this propaganda from the red-meat base has yet to come up with a single example of a child damaged by a drag queen.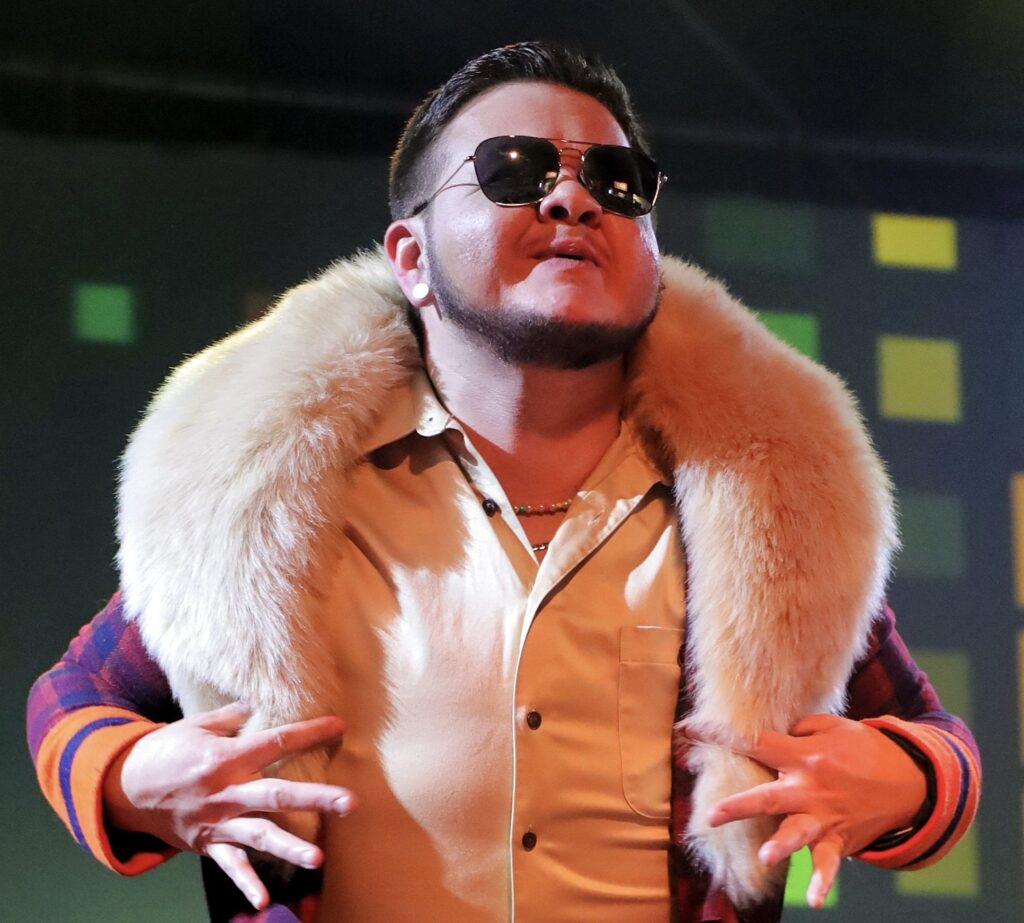 And as Will Ryder, a Memphis-based drag king, told me, "It's just a potential gateway to erase queer people. Like, what if my gender marker on my ID says female, but I appear male to someone — am I impersonating? It's the gray areas of this bill that makes it scary and seem targeted to the trans community."
The current law, Tennessee Senate Bill 3, which refers to "male or female impersonators who provide entertainment that appeals to a prurient interest," makes it an offense for a person to engage in an adult cabaret performance on public property. Or in any location where the performance could be viewed by children. Basically this bans "drag," but could also (since the law is so vague) ban theater productions, musicians wearing makeup, and even wrestlers in tight pants and face paint. (Ooooh, wait, wrestling fans are the base.)
Or even just me, if someone feels that my outfit isn't "masculine" enough. "As I argued on the floor of the Tennessee House during debate, I believe the law to be an unconstitutional limit on expression or speech. It is vague and overly broad," Nashville attorney and Tennesse State Representative from District 55 John Ray Clemmons told me in no uncertain terms.
"What this does — even if it doesn't pass in the end –- is it gives permission for gangsterism to take place where the right wing videotapes certain drag performances out of context, then posts it online and lets vigilantes take whatever action they deem appropriate," says Chris Sanders, the Executive Director of the Tennessee Equality Project. When you watch what is basically local Tennessee C-Span, and see these people debating whether a local high school production of Mrs. Doubtfire should be banned, or whether make-up ridden wrestlers in tight pants can be ignored since they bring in enormous revenue for the state — you realize how ridiculous this entire thing is and how it is all about wanting to control ordinary citizens' lives.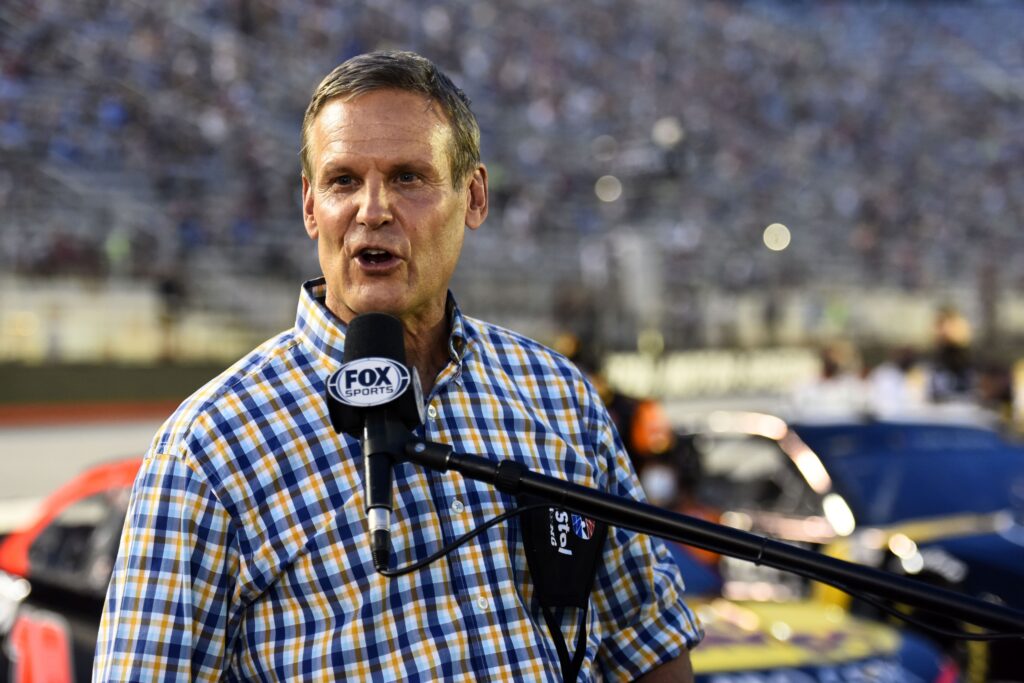 The state's Republican-controlled general assembly passed Senate Bill 3, which criminalizes the drag performance art form, and Tennessee Governor Bill Lee (who himself has dressed in drag) signed it soon after. But now this new law, which nearly fully passed on April 1, has been given some pauses. Instead of waiting for a drag queen to be pulled off stage by a cop and arrested (thus creating a case), a not-for-profit theater production company in Memphis, Friends of George's, decided not to wait, and they filed a lawsuit claiming the statute violates the First Amendment. And thus a Tennessee federal judge extended the temporary restraining order "against this law that bans public drag shows and restricts drag shows from happening in the presence of minors." The extension was set to last until May 26, according to Melissa Stewart, one of the attorneys representing Friends of George's, and a trial date was set for May 22. A ruling is now expected by June 2.
The supporters of these bills say performances like drag expose children to sexual imagery, and wonderfully for them they have magically forgotten the basics of the First Amendment. Johnson told me: "I knocked on thousands of doors last year for my campaign, not one person told me that their concern is drag queens. What people want are laws to protect us from guns, and great public schools."
And Mac Huffington, the president of Nashville Pride, echoes this as she told me: "With the giant homelessness issue in Tennessee and with food banks closing all over the state, somehow the people pushing these bills think drag is the issue. It's discrimination, simply taking away people's freedom."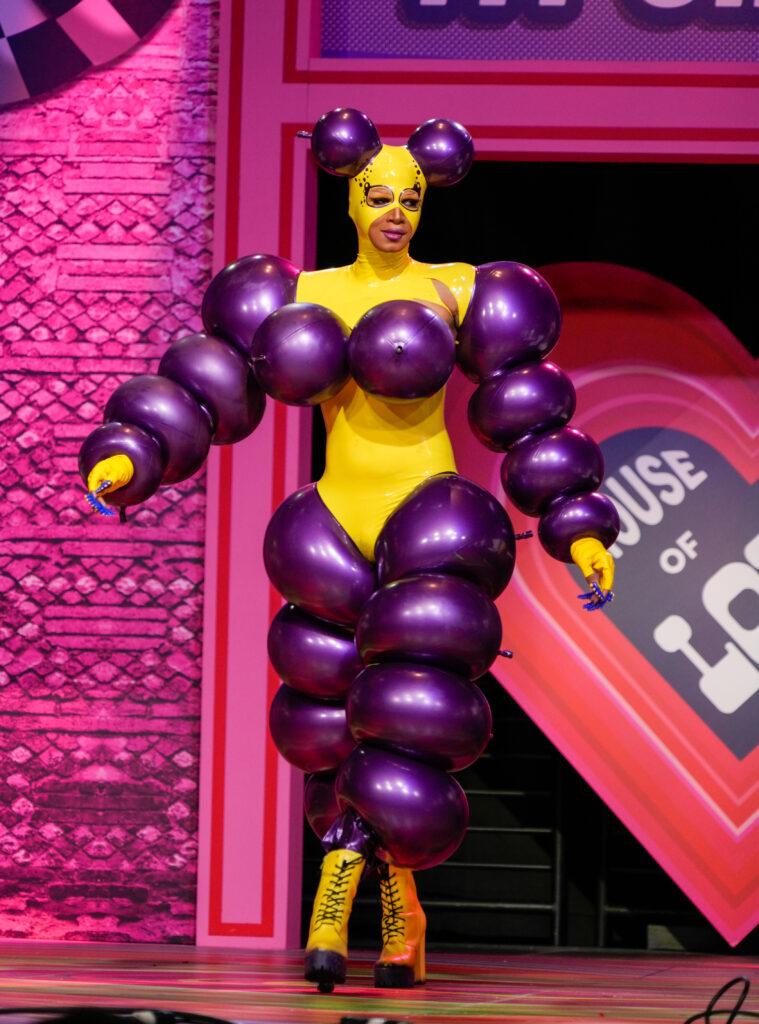 They are using children as an excuse, but this is simply to curb free speech, and freedom of expression. Of course I tried to get in touch with United States Representative George Santos about his alleged drag history in Brazil — but alas, he couldn't be reached. Partly because this particular fantasist was being indicted by the Feds at the time. I mean, if it's good enough for him and his free speech — and boy, is this a man who is free with his speech — isn't it good enough for everyone?
And trust me, I have been to plenty of drag. When there is a lewd joke, it's in a nightclub with age restrictions. At "story book hour" with lovely drag queens, things are more family-friendly than you'll find on any television channel.
Much of the tussle in Tennessee (and spilling over to other states) has been over whether drag is inherently a sexually explicit art form. The piousness of the more conservative GOP naturally wants to vilify it.
But as Vanessa Rodley, the Director of Mid-South Pride Festival, told me in Memphis: "The bills are unconstitutional, redundant under existing obscenity laws, and would lead to further harassment and violence against gay and transgender people." In an Instagram post on RuPaul's account, the Emmy winner called the new anti-drag show bills the work of "bullies" and a "classic distraction technique," saying they are aimed to turn the focus away from the real issues that lawmakers were voted into office to tackle such as job security, healthcare, and keeping children safe at school. "But we know that bullies are incompetent at solving real issues," RuPaul said. "They look for easy targets so they can give the impression of being effective. They think our love, our light, our laughter and our joy are signs of weakness. But they're wrong, because that is our strength."
Bella Duballe, a funny and fierce drag queen from Memphis, thinks this story is more important now than ever before, and as we march towards June, which is Pride month, we need all the awareness we can get. "Pride began to commemorate the events of Stonewall [the famous gay bar in New York City that defied local police restrictions]. Back in Stonewall, we weren't allowed to do drag. It was criminalized. So, what happened when the cops came in and tried to beat us down? We picked up them bricks and sent them packing. The original Pride was a riot, and, if this year, we need to remind them that we will fight for our liberation, we will raise our bricks high again and let them know that we will not go quietly."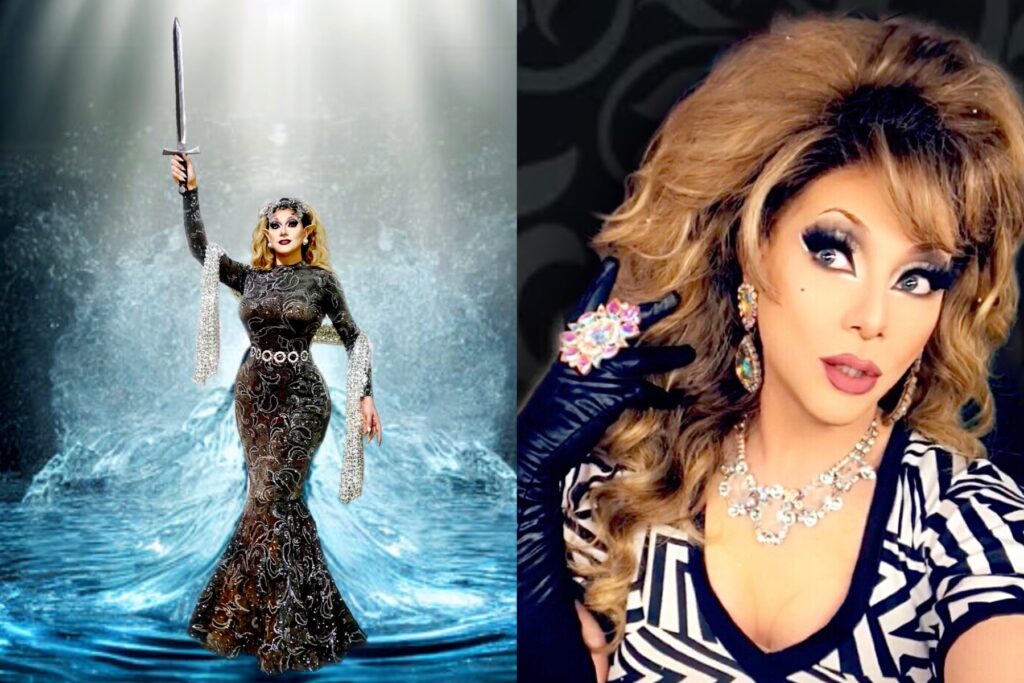 Duballe specifically mentions the bricks thrown at Stonewall — which set the course for gay liberation in the U.S. "The brick is not a weapon — it's a holy symbol. It's not to destroy. It's to rebuild what people are trying to break down." And the real issue here is that, yes, this bill is utter madness, but it is a Trojan horse to try to paralyze an entire community.
"Statistically kids are more safe at drag queen story time than at church," says Duballe."In Tennessee there are more than 700 registered Baptist sex offenders. So just imagine the outcry if I suggested we pass a bill that prevents kids from going to church because it's not safe."
And so the lunacy wheel continues.
Worth also mentioning is the Lone Star State of Texas, where a Republican lawmaker (Houston-area state Rep. Steve Toth) proposed a bill (HB 4378) allowing everyday people to sue anybody who hosts or performs in drag where any child is in attendance. Thus creating a bounty-hunting culture targeting drag queens and transgender people. A winning plaintiff can expect to be paid actual damages, attorney's fees, and statutory damages of $5,000. Speaking of Texas, another Republican state lawmaker, Bryan Slaton, resigned recently after he was found to have engaged in inappropriate sexual conduct with an intern. Slaton was proposing to ban children from attending drag shows as he wanted to "shield them from being groomed for abuse." It's hard to make this stuff up.
But who's to say that this law will even be enforced? It basically leaves it up to local law enforcement. And trust me, no cop in the city of Memphis is going to pull a drag queen off the stage and fine her. They have much more important things to do. But these puritan values may apply when Beyonce comes to perform in Tennessee this summer — the way she's dressed and her dancers are dressed would in fact be seen as illegal, according to this law. Are you ready to disturb the Bey Hive, Tennessee?
Brian Rosman, the President of Tennessee Pride Chamber, thinks that the enforcement of any laws like this will be hard, if not impossible. Similar to a Tennessee bathroom bill, where establishments were required to put up a sign if they allow transgender people to use their bathrooms — which he calls the "reverse of inclusion" — and nobody complied, and nobody has been prosecuting. "With this State Bill 3, it all depends on where you live in Tennessee and the mood of the local law enforcement. The legislation is coming from places where they seem to think there are no queer people," says Rosman.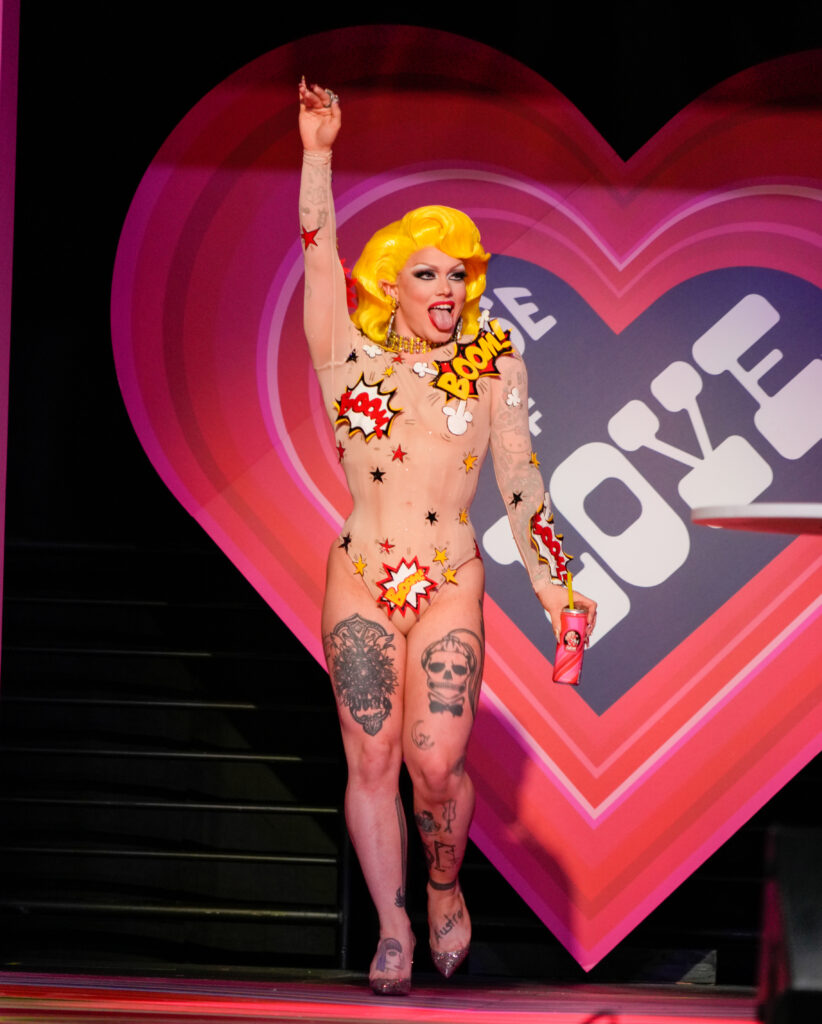 I did a little history lesson with Sarah Calise, founder and director of Nashville Queer History, and it helped put this all in perspective. "Drag as an art performance dates back to the beginning of modern human existence — think Roman, think Greek and, of course, Shakespeare. In the more modern era it formed part of minstrel shows combining it with sexism and racism." And thus, in the mid-1800s, white men were in black dressed as women. But after the reconstruction period of the early 1900s, although it mostly failed, female impersonators switched to comedic vaudeville. And in the period of the 1930s and right up to post World War II, female impersonations started to shift towards the cities, with Harlem as the shining star.
And then came the rise of the gayborhood, and Nashville opened its first drag bar, The Saloon off Broadway. But the city of Nashville decided to issue a statute: You had to wear three items of male clothing to avoid getting arrested.
The state of Tennessee only repealed the sodomy law in 1996 (federally it was in 2006), even though today you can still get fired, lose housing, and be denied medical care for being gay. Let's not forget.
"Overall the LGBT community became complacent," says Calise. "What has shifted in the last 10 years — during the Trump administration –- is that the power has shifted to the states. If you're not involved in your local state politics, you're missing the fight. And here, because the capital is in Nashville, the bigots can speak out more here. It gives them more power. Here Pride flags are burnt, and people feel empowered to do exactly that."
The crux of the matter is that civil engagement is down. And it's because people perhaps do not realize that voting is not enough. What protesting students teach us is that there is a great deal to be done between elections to stay engaged. One way to curb this is we can also hope that the Biden Administration will revoke federal funding for discriminatory behavior by different states.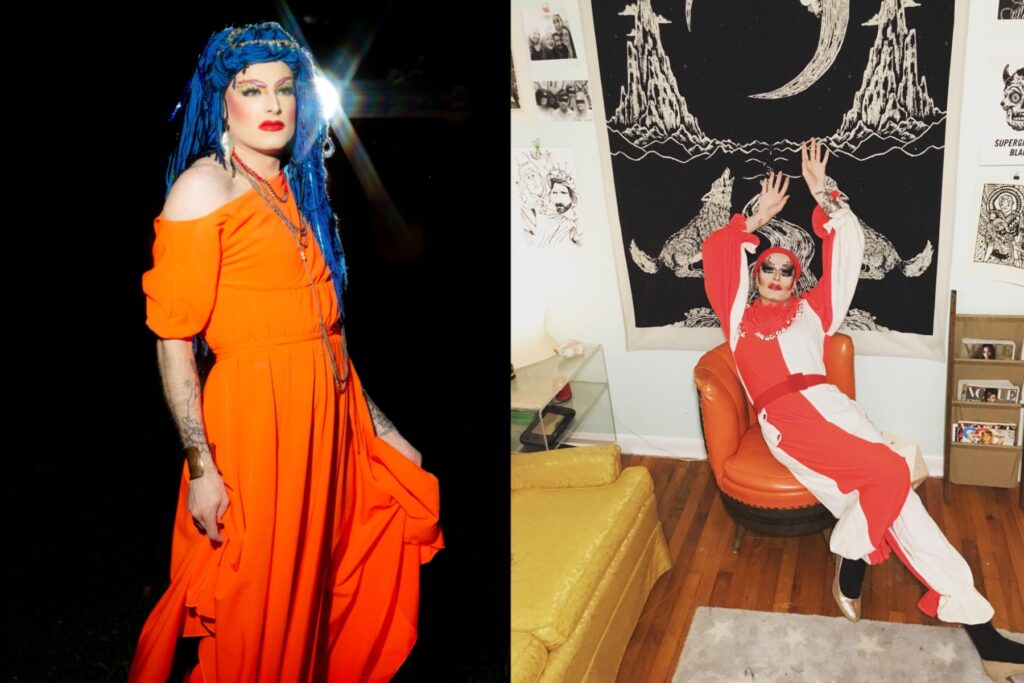 Moth Moth Moth, AKA Magical Miss Mothie, a Memphis drag queen, told me: "I have a lot of anger towards the conservatives, as they're trying to reinvent fascism, and trying to take away my rights. And it will take more than a drag queen with a microphone to stop them — we need everyone to peacefully protest. We need lawmakers to feel serious pressure coming from ordinary citizens."
But it's not just locally: In Uganda they recently passed a law that makes it illegal to be gay — punishable by death.
And, naturally, it's not just the politicians coming for the gay community. After signing a pledge opposing anti-LGBTQ+ state legislation, companies like AT&T, Amazon, Pfizer, and CVS Health gave thousands of dollars to the campaign efforts of Tennessee lawmakers who had been backing the anti-gay bills, according to Data for Progress, a left-leaning polling firm. Odessa Kelly, the Executive Director of Stand Up Nashville, a not-for-profit organization, calls all of this simply distraction: "Follow the money — there are lobbyists and corporations that are funding the politicians who want to enact these anti-gay bills hoping for favors down the road here in Nashville."
If you were wondering what you can do to help, you're asking the right question. RuPaul, on her social media and her shows, is suggesting donations to the ACLU and their "drag defense fund." Virtually everyone on stage spoke about it at RuPaul's DragCon 2023 in downtown Los Angeles, at the Convention Center recently. GLAAD, the world's largest lesbian, gay, bisexual, transgender, and queer media advocacy organization, is updating in real time a report on increased threats, protests, and violent action against drag events nationwide.
And bringing this to the mainstream is Lizzo, at a recent concert in Knoxville overflowing her stage with drag queens — a glitter-filled protest against the state legislation designed to restrict drag performances in public.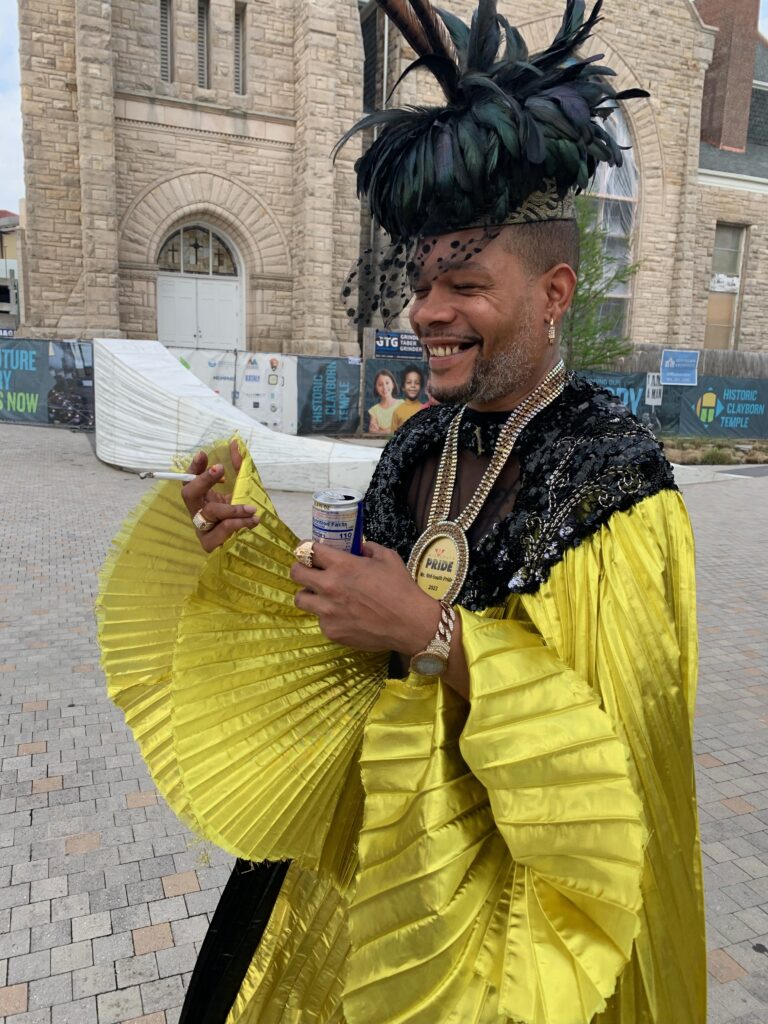 This was never about drag. It's about human rights. And as Eli Townsend, a Memphis-based male-lead entertainer, told me, "If one group of people is excluded from equity, then no one has equality. Because it's about the rights of everyone, not just one part of society."
Representative Harris (who will be hosting Tennessee Pride this year) also told me he is happy that this situation with the "Tennessee Three" happened (Tennessee's House of Representatives has expelled two Democratic lawmakers for leading gun control demonstrations from the House floor), as it brought attention to what is actually happening in the state. "It's anti-business, and it's making people in my district move away. What we can do to stop this gross overreach is simple: Citizens need to keep flooding email boxes and social media, [and] they need to make those phone calls and get in front of the legislators. Also protest all you can and go sit in committees and be in front of these legislators. Their goal is to erase all trans people. They started with sports and bathrooms, and now they are coming for culture, healthcare, and the education system."
And it's happening all over the country. The latest is Iowa, which signed its own "Don't Say Gay" bill into law (copycat a la Florida), restricting discussion of gender identity and sexual orientation from being taught to children aged five to 12. And lawmakers in Texas passed a law banning "public performance of sexual conduct," which prohibits "prurient" drag and "accessories or prosthetics that enhance the female or male form" in public, or anywhere children might see it. And they will keep these coming. But there is backlash brewing, like in California, LA Pride pulled out of the LA Dodgers' Pride Night after the drag nun group "Sisters of Perpetual Indulgence" was disinvited. After protests, the drag nun group was reinvited (if that can be a thing) and an apology was issued by the Dodgers. A half-win, I'll call it.
In a Zoom interview with superstar drag performer Jinkx Monsoon, she told me: "We're in this part of history where a line has been drawn — you're either unequivocally for progress or you're not. We are striving to be the country we say we are, where everyone here is free and equal."
And there I was thinking, we were absolutely the land of the free — isn't that literally the essence of America? And if they're coming for drag queens, for Pride Festivals, for books, for controlling adults' healthcare decisions, and for Disney — trust me, they'll find something to come for you next.