It's been nearly four decades since that fateful day in Toms River, New Jersey when Skid Row officially became a band, but the communion of playing live continues to blow Dave 'Snake' Sabo's mind.
"I love being able to experience different cultures on tour," he says. "It freaks me out that we can sit in a room and create a song that somehow can be relatable to people in Belarus or Indonesia or Borneo.
"That, for me, is one of the most humbling things about playing guitar and being a songwriter in this business…having your music connect with people around the world."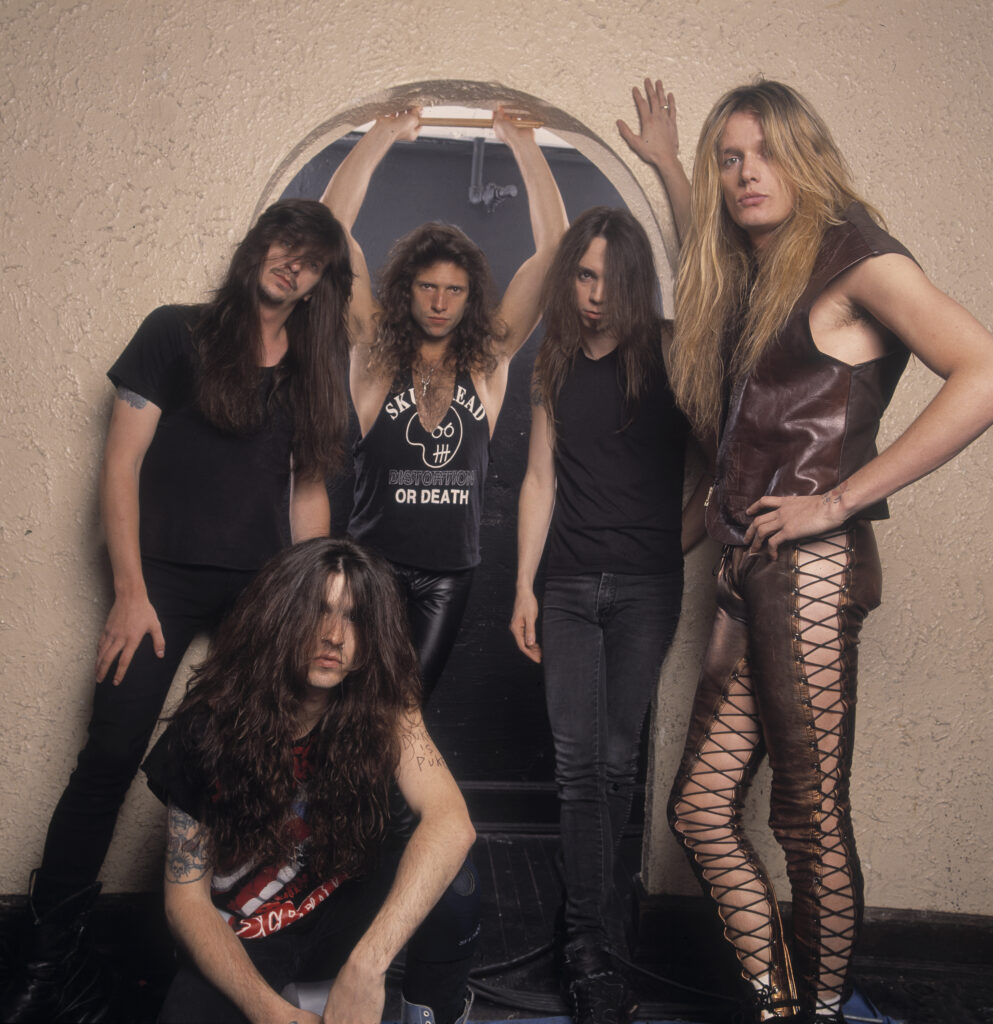 Sabo and Jon Bon Jovi grew up in the same New Jersey neighborhood of Sayreville together. In addition to Bon Jovi, Skid Row's toured with such live legends as Guns N' Roses, Aerosmith, Soundgarden, Mötley Crüe, and Pantera.
And throughout these countless hours on the road and in the air, Sabo and Skid Row managed to survive, if anything, to write more great music and tell us the many tales from it.
"There was a lot going on then that would not be acceptable in today's culture," he admits, a bit sheepishly. "But that's just the way it was. There was a lot of debauchery…people were living a very care-free lifestyle and it caught up to a lot of them. Luckily, the guys in my band survived it all and we've definitely lived to tell about it." 
And he's here today to tell all about it.
Upcoming for this year is the second leg of their The Gang's All Here tour with Buckcherry. And according to Sabo, there's likely very little debauchery in their future. 
"We know that our bodies don't recuperate the way that they used to – they used to be bulletproof," he says. "That's not the case anymore and we're cognizant of that. When we go out and have a drink or 10, we know when to turn it on, but we also know to turn it off, too."
Jersey Boys
Bon Jovi had just released their fourth album, New Jersey, and they were one of the biggest bands in the world. Skid Row were asked by their Jersey comrades to join them on the North American leg of their massive New Jersey Syndicate Tour. 
"We were just a bunch of kids that never had any real-world experience outside of the New York/New Jersey area," Sabo remembers. "When we got on a tour bus, we were out of control. We're bouncing off the walls…we were drinking whatever we could get our hands on, but what we learned early on – and have kept to this day – was that the show is the most important thing and must go on. So we never drank before a show or went on hammered or whatever.
"All we had to do was play 45 minutes and then the gloves were off," he adds with a laugh.
But it wasn't all just surface-level partying and indulgence. This tour and the headlining band also gave Sabo and his bandmates some valuable education about how to handle the major success at the time.
"Like I said, there was a lot of debauchery, and it was a different day and age," Sabo reaffirms. "There was a lot of women throwing themselves at all of us and just speaking for myself, I'd certainly partake in that. But we always tried to be really cool and respectful – even in our drunken stupors – so we never really got into any sort of trouble.
"Watching the Bon Jovi guys and the way they handled their success and all of this, it was a great lesson in humility," he says.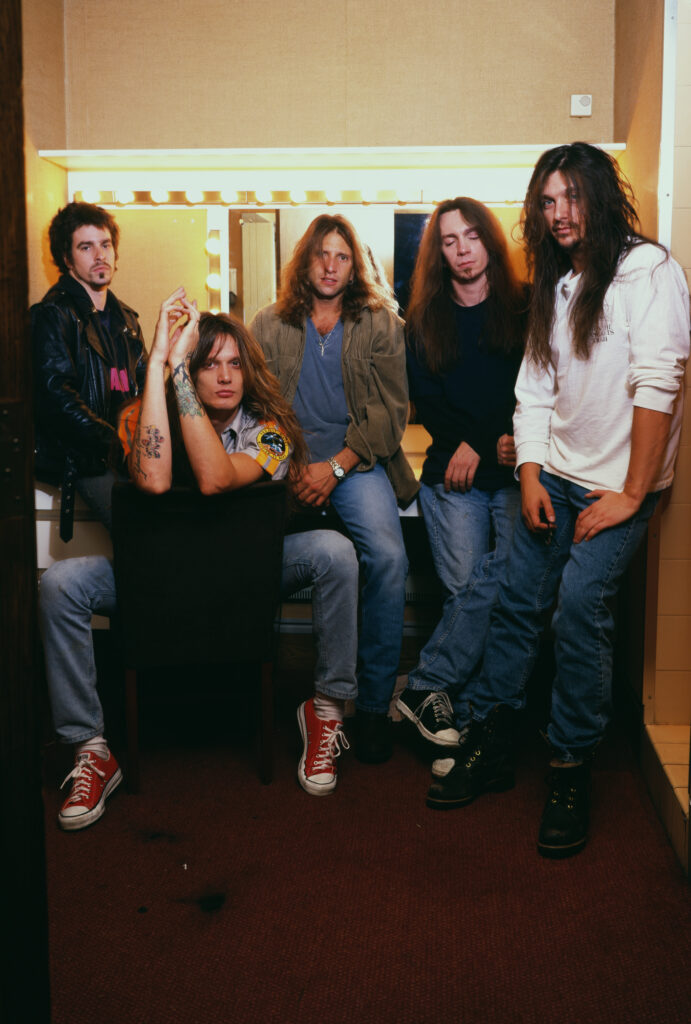 Moscow Music Peace Festival
It was August 1989 and Mötley Crüe had just gotten sober. Along with the Crüe, other artists such as Bon Jovi, Ozzy Osbourne, Geezer Butler, Cinderella, Scorpion, and–yes–Skid Row, boarded a plane headed for the Moscow Music Peace Festival, an anti-Cold War concert that also raised money to help people with drug and alcohol addiction issues.
Coincidentally, this theme of sobriety extended to the flying all-star troop of musicians, who were supposed to refrain from alcohol consumption, let alone the excessive kind, during the long, cross-Atlantic flight.
"I don't know what happened, but it was not dry," Sabo chuckles. "Zakk Wylde [guitarist for Ozzy Osborne] and I, an old friend, went berserk. We stayed up for 36 hours partying and annoying everybody.
"So we get to Russia and nobody wanted anything to do with us," he recalls. "We're super loud and burning our arms with cigarettes 'cause that's how we're bonding – kind of shows how childish we were at the time. And then we go back to the hotel and terrorized everyone, banging on people's doors to come drink with us. At the beginning of that run, we were probably the most disliked people in that entourage."
Slave to the Grind Tour '92
Something that Sabo loves about touring is how bonds can be forged in fire – and Jack Daniels – with the bands they've toured with. Said bonds were built from December 1991 to August 1992, when Skid Row and Pantera partied and pillaged their way across North America for their Slave to the Grind tour.
"There was no tour that we partied harder than on the Pantera tour," he says. "When they came out on tour with us, it was a rage."
Even for a band like Skid Row, who were very seasoned drinkers at that point, the chemistry with Pantera pushed them to their booze-consumption limits.
"We all became like brothers with one another. That whole tour was just crazy and it's amazing that anybody still has a liver to speak of," he says. "It was on every night – like, pranks and drinking. Our crews would go into a bar – there were like 15 of us – and they didn't know what hit them. Those guys were absolutely non-stop and so we were like, 'No, we're not going to be outdone.'"
From the very first show of the seven-month tour, the two bands immediately clicked, with Sabo and Pantera lead singer Phil Anselmo becoming quite close.
"We'd hang out on each other's buses," he recalls. "So, on one night, I was on Philip's bus and we were up 'til four in the morning writing the worst songs–awful, awful songs that were 15 seconds long and they were just terrible. He still has the dictaphone tapes with those songs somewhere. But luckily nobody got hurt that tour and I have these tremendous, happy memories from being out there with them."
Check out Skid Row bassist Rachel Bolan's '5 Albums I Can't Live WIthout' feature here.