For most bands, Alaska is far.
Seattle is a nearly two-day drive nonstop from Anchorage, making it pretty hard to squeeze in between shows when you're running around the country in an unreliable van. That means the next option is flying. Well, flying isn't always cheap. And for bands with a lot of gear or a large touring party, the cost of those seats and checked bags cuts deep into a budget.
It's also icy as shit for a lot of the year, and sometimes it's just hard to walk around.
"The biggest challenge for me was walking until I got these spikes that you could put on the bottom of your shoe," says Marissa Paternoster, guitarist and vocalist of New Jersey's Screaming Females, who completed a six-date tour across Alaska in March.
To those of us in the "Lower 48," Alaska is one of the last vestiges of true wilderness in America. Most of us have never been there, so there's a sense of mystery about it all too. We imagine a mix of frozen tundra, grizzly bears, maybe some Northern Lights sprinkled in. You need a real sense of adventure to go into the unknown.
For touring artists, Alaska presents a new challenge. The disconnect from the rest of the tour schedule makes for logistical hell, the travel costs can be prohibitive. Touring already can be so expensive and risky for bands – will a place like Anchorage be worth the trip? It depends on how they define "worth the trip."
If you're a stadium-caliber band with money to burn, it's a little more feasible. But artists used to small clubs or bars need to sacrifice a lot — gear, money, sleep, even band members — to make it up.
Frank Turner – who's been twice, most recently for the Anchorage date of his dizzying "50 States in 50 Days" tour, between Seattle and Portland – cut down his touring party and went acoustic.
"In this particular instance, I didn't take my whole band to Alaska because we couldn't really make the logistics or the money for that work," Turner says. "I do a folk duo sort of thing with someone from my band, so the two of us went up to do that."
His sleep sacrifice came when the flight he planned to take from Anchorage to Portland got canceled.
"We'd wake up the day after the Seattle show, fly to Anchorage, play a show that evening, sleep over, wake up the next day, fly to Portland and play Portland. That was the plan," Turner says. "And then they decided to cancel the only daytime flight from Alaska to Oregon, so we ended up getting the redeye instead. We played in Anchorage, and we're back at the airport about an hour later and on a plane just after midnight, which sucked. But we ticked the state off."
View this post on Instagram
Paternoster and the rest of Screaming Females had similarly hectic flights from New Jersey to Anchorage, including multiple layovers and more canceled flights. But unlike Turner, whose trip to Alaska was limited to one date, they decided to see more of the state and play smaller towns like Talkeetna and Homer in addition to the "big" cities like Anchorage.
"Once you get kind of past that little nexus around Anchorage, there's only like little villages pretty much until you get to either Homer or Fairbanks," says Screaming Females drummer Jarrett Dougherty. "You get to Homer, a town of 5,000 people, and it's like a bustling metropolis compared to the other towns near there."
You won't see these towns on most tour posters. But the band wanted to see Alaska – really see Alaska, and play for crowds who rarely get that opportunity at home. That, of course, presented its own set of challenges.
"We definitely made a lot of compromises with what would be a best case scenario for performing, so that it would be affordable-ish to make it to Alaska," Paternoster says. "We had to deal with the discomfort of maybe playing through an amp that isn't like my number-one choice amp, but, like, who cares? I'm in Alaska. So we kind of try to make those sacrifices so that touring somewhere like Alaska can remain feasible and then become a reality."
It stayed feasible through the help of people like their new friend Jaybird Oliver, who served as a booker, transportation director, and sort of all-purpose local fixer during their time there. Oliver, a born-and-raised Alaskan and musician who's played in bands like dream-pop trio Termination Dust, knows the Alaska scene — and what it takes for bands to make the trip. So they tried their best to make things as simple as possible for the Screamales. After being tagged in a post on social media about the band's interest in Alaska, Oliver reached out via email.
Once they were connected, Oliver got the logistical wheels turning: They booked other local bands at all of the shows, which also helped Screaming Females with their own transportation, since they could just hop in the van sometimes. Oliver also booked as many femme-fronted bands as possible, acknowledging how watching someone like Paternoster could have a profound effect on a kid in Alaska.
"And then of course trying to find free places to stay wherever they were," Oliver says. "I was trying to make it as cost-effective as possible with the connections that I had."
Cost-effective, yes, but Oliver still knew well how many kids across the state and outside of the major cities wanted the chance to see bands like Screaming Females but never got the chance.
"That was my experience as a younger person in Alaska," Oliver says. "I was lucky enough to have all-ages [shows] to go to, but whenever somebody big came, it was usually a 21-plus opportunity. So I think it's really important to do those all-ages gigs."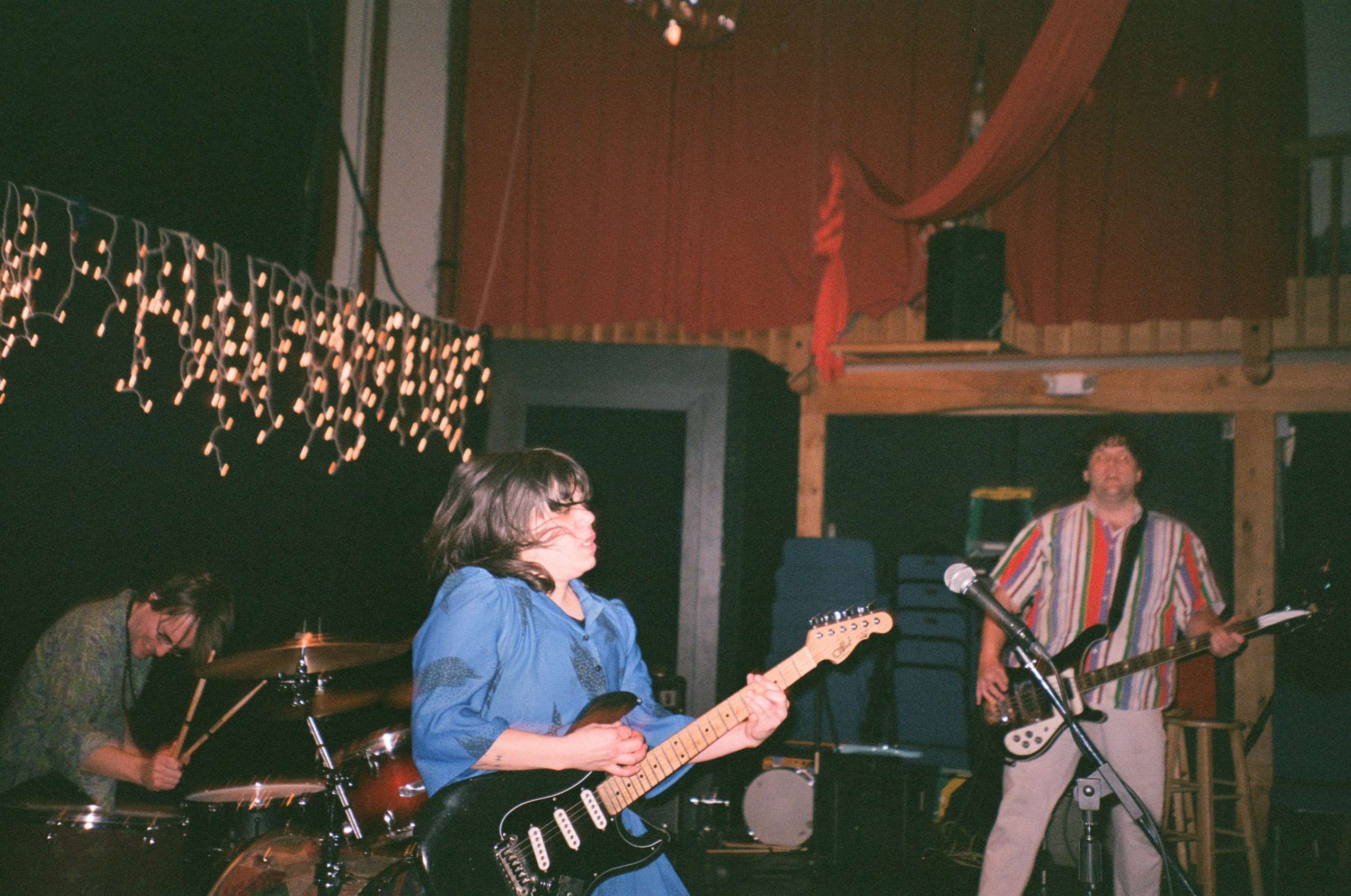 At first, it seemed like the band would only be able to play one Anchorage date, and it would be in a bar. Oliver worked their magic: "I fought back a little bit, saying how important it was for them to play an all ages show in Anchorage, and it was the show that sold out the fastest."
The kids who grew up music-obsessed in small towns like Homer or Talkeetna remember how exciting it was when bands made the trip. Wasilla, a town about 45 minutes north of Anchorage, bred one of the biggest acts in indie rock today: Portugal. The Man. At least a few of the members, including guitarist/vocalist John Gourley and guitarist Eric Howk, grew up in Wasilla.
"We were so hungry for music growing up that it was literally every show," Gourley says. "The Jesus Lizard? Sounds fun. Unsane? That sounds insane. I have to go see that. We would just go to every single show that came through."
"Anybody that made an effort to bring a production there was just kind of automatically vaulted to, you know, god status," Howk recalls.
Turner picked up on that vibe when he went, though he probably would never word it that way.
"Whatever else might come out from an audience reacting to your music, it's kind of laced with a degree of gratitude that you bothered, do you know what I mean?" he says.
"They kept expressing so much gratitude for us having come out to Alaska, which almost felt silly because I was so grateful to have been welcomed there and getting to go there," Paternoster says.
Though Gourley, Howk, and Portugal bassist Zachary Carothers got to see big-name acts who could afford real-deal productions (like when Howk saw Metallica set off pyrotechnics in a local hockey rink), they still struggled sometimes with the lack of all-ages shows. Venues popped up and sometimes disappeared in a few short years. The issue a lot of the time is just that an all-ages venue isn't as lucrative an investment as a bar.
Sarah Pederson, a partial owner of Chilkoot Charlie's, aka Koot's, one of the most notable bar venues in Anchorage — and, therefore, in Alaska — has been booking shows for almost 20 years, bringing acts like Turner, Screaming Females, and August Burns Red up north.
She says that lack of small, all-ages venues has created an impact on the local Alaska music scene, not just the opportunities for bands who are up for the trip.
"Lately there's kind of been a lull of new bands because there's no all-ages venue," she says. "In the past we've usually had one, but no one's been able to sustain it much, just because the population is small and there's not a lot of kids. Unfortunately booze makes money and kids don't. It's kind of a bummer."
People like Pederson are still working on ways to create more all-ages spaces for acts, like working around Alaskan laws by creating something more like an arts space rather than something defined as a "club." For Screaming Females, the opportunity to see both sides of Alaska's music scene – the bars and then the DIY spaces – gave them a better sense of the place's true nature, and a chance to kind of relive their early touring days.
"We played a couple of really cool all-ages shows that were smaller and in cafes or, you know, like a community space in a town called Talkeetna, or a vintage clothing store, and those were all cool and nice," says Screaming Females bassist Mike Abbate. "And then, at the end of the tour, we played a regular club show that was, like, super packed and a total rager, so we kind of did all of the things that we like to do."
A lot of the shows are going to be ragers by default. Like Gourley said, the kids are so hungry for music. Bands experience a bit of that same energy when they go to places like South America, where touring from the U.S. is limited — when they finally do, those fans who begged them on YouTube to "Come to Brazil" seem to rage extra hard. The Screaming Females show at Koot's was just about sold out in a 500-cap room. Turner recalls fans already pre-gaming the show at one of the venue's many bars in the afternoon when he showed up to soundcheck.
Gourley and Howk remember that, even when they were teenagers in their high school band, their classmates would travel as far as an hour to go see them play somewhere like Anchorage. They really did try to make it to every show within reach, even if they couldn't get into the 21-and-over venue and had to spend the night listening as best they could from a parking lot.
Despite the ebb and flow of all-ages spaces, Howk says that Alaska is becoming more artist-friendly all the time, with smaller venues facilitating whatever they're capable of, whether that's an acoustic set or a full production.
Rather than "If you build it, they will come," it's sort of like "If you come, they will build it."
"You can either grab an acoustic and get in a middle economy seat and go up and play a show as a songwriter, or you can rent everything the state has available and fill up an arena," he says. "As time goes on there's just more and more echelons and places in between those two points that you can cover too. So it's difficult, but there's a lot of people that are figuring out that it's more than worthwhile, and the appreciation is one of the huge things that makes it worthwhile."
But make no mistake, Alaska isn't some frozen wasteland devoid of art or culture, reliant on imports from the mainland. Alaska obviously has a rich history of indigenous music and art that kids who grew up in Alaska remember as formative early experiences. And now, those growing venues and spaces are fostering new generations of Alaskan musicians, showing locals— like Quinn Christopherson, who won NPR's Tiny Desk Contest in 2019 — that it's possible to achieve their dreams at home
Gourley, who grew up in a cabin with his dog-mushing family, says the Alaskan nature is to pick up your tools and do the job at hand, whatever it may be. The people in charge of the state's venues do what they can to support touring, an attitude the Portugal. The Man guys recognize as no-nonsense.
"We'll be on the cover of the newspaper two days in a row, but then you go walk around downtown Anchorage and it's like, 'What's up Eric?' Nobody cares," Howk says. "It's just like, 'You're back up to do a job? Cool. Me too. I'm gonna make sure that the roads are plowed so people don't die on the way to your little rock show that you're having.'"
The gear might not be quite what a band is used to, the roads might not be salted as much as they're used to at home, and they might not make a fortune. But they'll leave with a real experience.
"You don't go up there expecting to have big, packed, sold-out shows," says August Burns Red guitarist Brent Rambler. "At least we didn't. But I know that some people go up there, maybe have a nice time, and it would be beautiful."
When they're there, most find people who are willing to go above and beyond, like Oliver was for Screaming Females, despite not knowing much about the band before they met. Gourley says that spirit is just embedded in Alaskan DNA.
"Alaskans wouldn't be able to survive out there without the indigenous peoples and without this mentality of, 'Somebody's in a ditch. I've got to stop and help them.'" he says. "That's a thing we all just grew up with.
"I wanted to thank every one of them, because basically a whole community of people took an entire week off of their lives to show us around their state," Abbate says. "And we're, like, extremely lucky to have that type of experience."
Pederson says "the easy part" is coaxing bands to come to Alaska Why wouldn't they? She talks about promoters and venue owners taking bands out on sightseeing, hiking, and fishing trips in that unbelievably beautiful Alaskan wilderness. I mean, the rock lifestyle is all about travel and adventure, isn't it?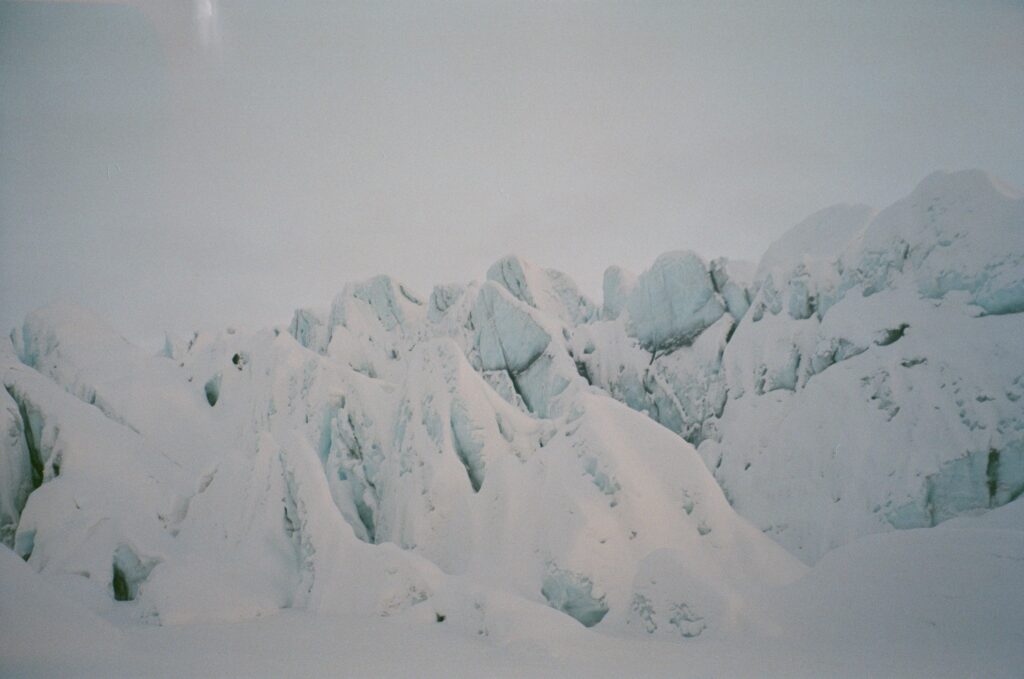 But the reality is that airfare, ground transportation, lodging — everything behind the scenes that actually comes with a tour — makes it impossible or near-impossible for so many artists, turning Alaska into what Pederson calls a "one-off," where bands get to Anchorage for one date and then go back to their regularly scheduled tour back in "the states."
That means Alaska will always be a challenge for visiting artists. No matter how artist-friendly an area becomes, or how many venues it opens, you can't shorten the distance between Vancouver and Anchorage. It will always be far from just about everything.
Young musicians in Alaska will still probably leave to try to strike it big somewhere like Seattle, Portland, or L.A. like Portugal. The Man did back when they were still Anatomy of a Ghost. But people like Pederson and Oliver will still be there for those who want to play Alaska, even if they're not a Metallica-level band capable of bringing trucks of equipment and pyrotechnics. Oliver is hopeful that they will, at least, but knows that the risks will scare some artists away from the idea. That's OK. It was never a place for the faint of heart.
"It doesn't seem accessible to play a smaller community when you don't know anybody there or how to get in touch or even if it's going to be successful," Oliver says. "It would be cool for bands to come and do what [Screaming Females] did, but a lot of bands will come up for that one show in Anchorage or Fairbanks, and they won't hit up these rural communities that the Screamales did. And I think that's the big difference, that they wanted to see the whole state. They didn't care how many people were there to see them. They wanted to do it really DIY, and they succeeded in that."
For kids growing up in Alaska right now, a band making that trip could be enough to alter their trajectory. Maybe they'll stay and grow the inviting, albeit challenging and a little wild, Alaskan music scene.
Alaska is as close to a "final frontier" as you can get here. It's cold. It can be expensive. And, yes, for most bands, it's pretty damn far. But, ask any artist that's made the trip, and they'll tell you that it's also unforgettable.
Just bring spikes for your shoes.