Kirsten Izer, who was "always making music, since I was 11 years old," started her career at 18 as a publicist for indie artists. After a while she decided to become a journalist, and interviewed "hundreds of artists." Somewhere along the line she decided to accept her long-destined fate and become one of those artists she and everyone else around her were, in one way or another, writing about.
She currently lives in LA and, smartly, because music is a tough, cold business, still has a day job, marketing audio brands. She grew up on the east coast, in New York and New Jersey.
After work, she acts as her own publicist, sending signals out into the great, dark void and hoping someone hears them.
She has a beautiful, ethereal voice, and a distinct, simple sound, gently strumming a guitar. To my long-seasoned ears I hear an echo of the Cocteau Twins, but, even as true as that might be, it's an unnecessary comparison. She has, very powerfully, and thrillingly, her own sound.
Her new single "Nothing" (see the video embed!) came out March 14. She says she has more singles and an album on the way.
Nervous, Kirsten? "I am beyond nervous — always when I'm releasing music I become hyper-aware of every person that could possibly hate me. But, anxiety aside, if one person finds my music and resonates with it, that's a success."
I, for one — and this is easy for me to say, right? — hope she gives up her day job and becomes a full-time musician. That was written in the stars long ago. She has the chops.
Should we know you?
Yes. I'm underrated.
Tell us three things about yourself that are important.
I'm an Aquarius sun, Cancer rising, and Taurus moon, and I identify with the traits of each of these signs very much.
I'm independent, I can be unconventional, and most of the time I feel like I'm on the outside looking in.
I can be clingy, hyper-loving, and very in touch with my feelings. I'm also extremely loyal.
How would you classify your music?
One song is a My Bloody Valentine-inspired shoegaze song ("Nothing"), and the next is a majestic, synth-heavy ballad ("Want It All," to be released). Sonically, it's a mess, but the stories I tell and the way I use my voice are what hopefully tie it all together.
Who's your biggest influence?
David Bowie, Kate Bush, Caroline Polachek, Yves Tumor, Kelela, Snail Mail, Frank Ocean.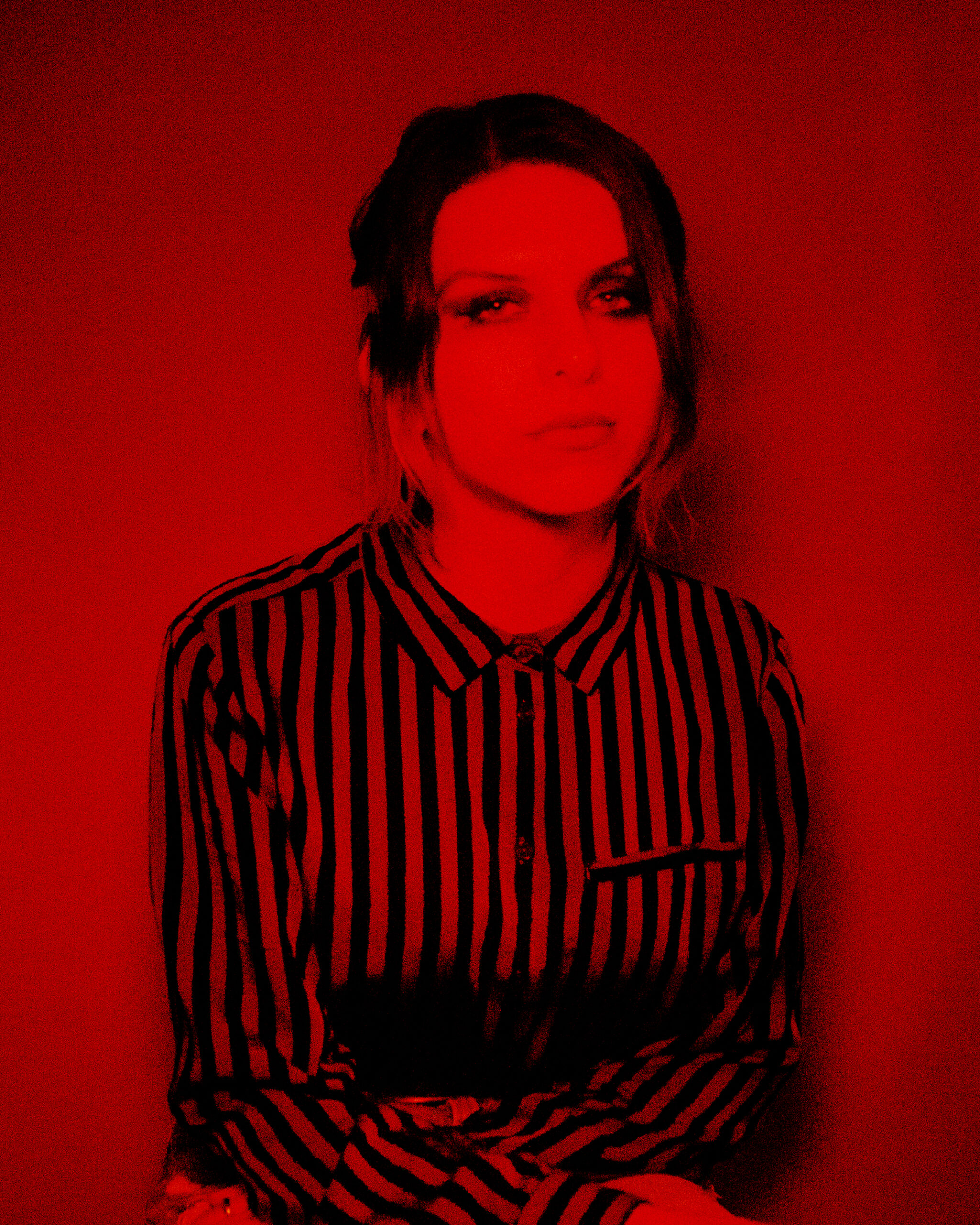 Who's your smallest influence?
My parents' 1-year-old Yorkshire Terrier, Astro, because he is literally tiny and always happy and just wants to lay in the sun and sleep.
What's the brass ring for you?
Making people feel seen and understood. Winning a Grammy would be a flex too.
Who's the most exciting musician in 2023 (besides you)?
Caroline Polachek, Yves Tumor, and Lizzy McAlpine.
Name a perfect song.
"Lover, You Should've Come Over" by Jeff Buckley.
What three people have we all had enough of and should be exiled to the North Pole, without WiFi or phone service? And maybe without blankets?
Let's exile them right now by not even naming them.
Do you believe in magic or God, or both?
I believe in God but not in a religious way. More like, there's definitely some sort of fleeting, external force that comes over me whenever a song writes itself. I like to believe that fate is real and everything will work out the way that it's meant to. And deep love is kind of like magic too. Like wow, it's crazy I connected with this other soul as we all float our way through space.
Where can we hear your music?
Wherever you stream music. YouTube, TikTok, and Instagram. Add me to your Spotify playlists!