In 2020, Ruston Kelly felt empty.
For the previous four years, the 34-year-old singer/songwriter had been known outside of Nashville more as Kacey Musgraves' husband. However, he emerged as an artist known for his top-notch songwriting and unique musical style, which deftly blends elements of Americana with emo-tinged rock'n'roll. These attributes earned him critical plaudits and a devoted fanbase, due in part to Kelly's willingness to write about honesty, self-worth, and the personal struggles that have shaped most of his adult life.
After his divorce from Musgraves during the fall of the first pandemic year, Kelly was left with little money and felt he had nothing to lose. So he left Nashville and found refuge in a turn-of-the-20th-century Victorian house in a working-class town 45 miles north of Music City. Portland, with a population of just over 10,000, is the type of place where you can leave home for a few hours with no fear of leaving your doors unlocked.
On a whiteboard above his desk is the track list for his recently released, triumphant third album, The Weakness, and his goals for the immediate future (including his plans for a longer edition). Pinned to the wall is a note from his mother that quotes his favorite essayist, Ralph Waldo Emerson, and a thank-you card from a fan.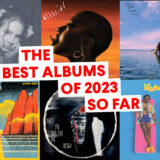 Kelly came here less from fear or to get away from his public breakup, and more because he realized that he needed to simplify his life in order to figure out who he really is. After years of searching, he wanted — and needed — an answer.
"When you're married, you root your identities together," he says, leaning forward in a desk chair. "When that thing goes away, you have to uproot and rediscover what it is that you are in the first place."
Rather than running from his problems, Kelly did what he does best: create. On The Weakness, he takes the pain, lessons, and wisdom he's gleaned and channels his struggles into a hopeful body of work. For a recovering addict with a broken heart, that was no small feat.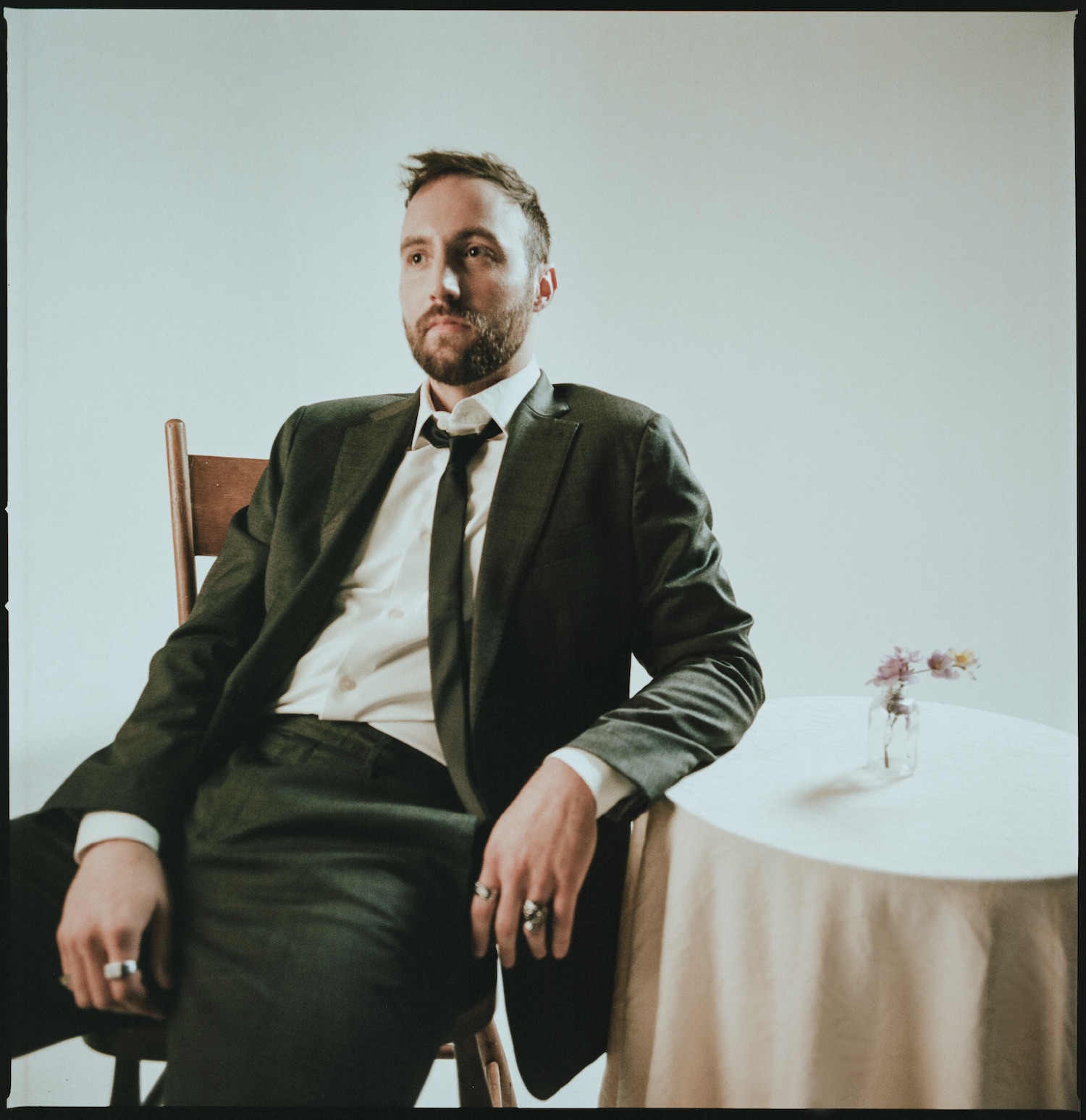 The youngest of three children, Kelly grew up with music being played around his house. In 1971, his father Tim, a songwriter in his own right, won the Bob Hope National Songwriting Competition, which guaranteed him a label and management deal. But instead of pursuing a career in the record business, Tim married Ruston's mother Sherri and began working at the same paper factory as his father. The Kellys moved around a lot, which was unsettling for a young Ruston. They settled in the Cincinnati area when Ruston was in fifth grade and remained there through his junior year of high school.
Despite his lineage, Kelly's first passion was not music, but figure skating. Picking up the sport before he was 10, he qualified for the Junior Olympics three times. "No joke, I was like Will Ferrell's character in Blades of Glory," he says with a laugh. "I skated to Nirvana and I would be like, 'Skating is fucking cool.'"
Skating taught Kelly how to be regimented and disciplined at an early age. Although he was successful, he was teased, bullied, and beat up by his peers for participating in the sport. Undaunted, he left home the summer before his freshman year of high school to live and train with a husband/wife skating team in Michigan. Although he was pursuing his dream, he was lonely and homesick. To process those emotions, Kelly wrote his first song, "Blue."
"It was the first time I found the act of writing a song could help me in a real way to not just feel relief but also make sense of a tough situation," he says.
After one final family move to Belgium, Kelly graduated high school and returned to the States. He spent a semester skipping classes at Nashville's Belmont University, where he was supposed to study the music business. Instead, Kelly transferred to Middle Tennessee State in nearby Murfreesboro and started playing in Elmwood, a Dave Matthews Band-inspired jam band ("He is my all-time favorite," Kelly says with sincerity of the titular frontman).
The group caught a big break at its very first show, which only five people attended. One of them happened to be the son of a high-powered booking agent who eventually signed them, and Elmwood notched open slots for O.A.R., Umphrey's McGee, and Disco Biscuits.
One night, despite not being the band's usual van driver, Kelly was asked to take the wheel on a long haul from Boston to Milwaukee. At the time, he didn't drink much, and he says the "couple of times" he'd done drugs previously hadn't made an impression. One of his bandmates handed him a small pill, assuring him that it would keep him awake and would help him since "he was a little ADD anyway." It was Kelly's first time using Adderall.
Looking back, Kelly realizes that he never worked through his childhood trauma of being picked on, and that drugs became an acceptable way to avoid that pain. "When you don't heal anything that's torn, you're going to be desperate to kind of fill those tears somehow," he says quietly before adding, "There was a voice in me that said, 'You will never stop doing this.'"
Soon, Adderall turned into handfuls of amphetamines. He'd also use Dexedrine, Vyvanse, and cocaine ("It was too weak"), but never meth, which he hated.
His habit spiraled, and he soon found himself living out of his van. For a couple of months, after a girlfriend kicked him out of her place, he parked outside of the Curb Publishing office on Nashville's Music Row, where he'd wake at 6 a.m., do drugs, and wait for someone to let him into the Curb office writing room, where he'd stay. After this became routine, a maintenance worker noticed him and asked if he'd lost his key, to which he said yes. For the next year, he made the building his home, even though he had no formal affiliation with the company.
Kelly wrote good songs during this dark time. Fueled by the drugs, he stayed up all night coming up with lyrics and melodies – a singular task that allowed his creativity to flourish.
"It worked for me," he says. "I discovered creativity is a way to make sense of the world around you and to make sense of who you are in the world. I was really lost. I didn't really know why I was lost. If the only thing that I could do was sit down with pen, paper, and a guitar, that was all that made sense."
And slowly, it became all that mattered. Writing was the only way for Kelly to feel any semblance of joy.
"It was a sad existence," he admits. "I was spinning my wheels. Like, what was I actually doing? It got so bad in that house that I started having amphetamine-simulated psychosis [which is being in a state of schizophrenia but also being aware that you're in this state]. I couldn't distinguish what was real."
Kelly wound up in rehab in North Carolina and got sober for a while before relapsing with cocaine and drinking. But as things got worse in his personal life, professionally, Kelly was on the cusp of a major break. After hearing a song of his titled "12th Avenue Breakdown," BMG was interested in signing him to a $25,000 publishing deal, which, at the time, was a small fortune for him.
To celebrate, Kelly was invited to meet the brass at BMG's holiday soiree. He opted to drop by a bar first, and things got blurry. He never wound up making it to the offices of his soon-to-be publishing company, and it nearly cost him his deal. "[The prospect of losing the contract] wasn't enough for me to stop," he says. "It literally wasn't enough."
Although his habit was out of control, Kelly managed to find a niche within Nashville's music scene. As he played around town, he could see his powerful, self-reflective lyrics resonating with audiences and catching the attention of peers. Teaming with Kyle Jacobs and Joe Leathers, Kelly landed his first major songwriting credit when Tim McGraw recorded the trio's "Nashville Without You." Kenny Chesney recorded the Kelly-penned "Trying To Let Her" twice, but never released it. Kelly also co-wrote songs for the Josh Abbott Band.
He overdosed at the end of 2015. When he returned to the stage a few months later, it changed his life.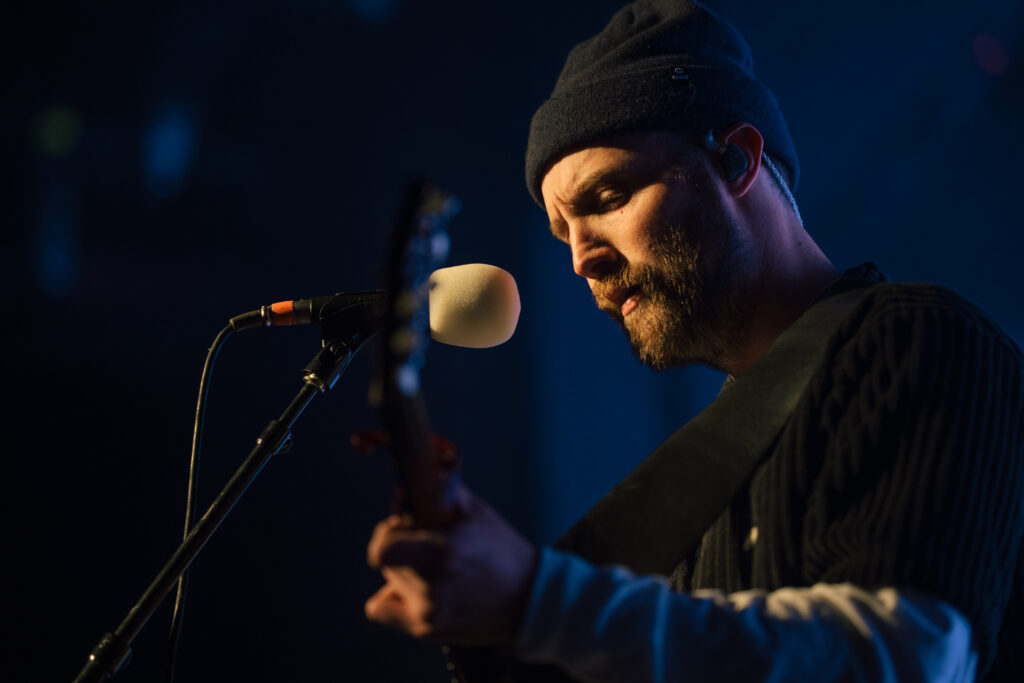 The newly clean Kelly was nudged by his friend David Borné to play a gig with him at Nashville's Bluebird Cafe. At first, he declined. It had been several years since he'd performed sober and he was fearful of doing so. Borné called him later that day and wouldn't take no for an answer. "Something told me to do, so I went and did it," Kelly says.
Kelly hopped on stage in front of the packed room and it went far better than imagined – especially after someone immediately caught his eye in the front row. "Kacey was sitting right there," he recalls.
He knew of Musgraves, with whom he shared mutual friends, but they'd never met. After the show, Musgraves came up to him and asked if he wanted to write with her. Two months later, they sat down to work together, and romance blossomed.
"He just fucking floored me. He, like, stuck a knife in my heart and twisted it. It was so good," Musgraves told SPIN in 2018 of that night two years earlier. "I don't know if you're a fan of John Prine, but his songwriting kinda reminded me a little of John's. I love that style, so, I was like, 'Damn, who is this? I wanna write with you!'"
For the first time, Kelly was sober and at ease. After their 2017 marriage and toiling a bit professionally, Musgraves asked Kelly what he wanted to do with his career. "I have to hand it to her," he says. "We sat down together, and I wrote down what it was that I wanted, how to change my current situation. So I got to it and really focused."
At the insistence of their friend John Carter Cash, Kelly and Musgraves joined forces on "To June This Morning," a track for an album that featured Johnny Cash's previously unreleased poetry and lyrics. The music video shows a couple deeply in love.
The sounds of his September 2018 debut album, Dying Star, marriage and Musgraves, had quite an impact on Kelly's artistry. In its review, Paste described Kelly as having "a perfectly fine-grit voice and a gift for pairing heavy lyrics with remarkably graceful melodies," while AllMusic called his songcraft "sturdy and enduring." Momentum was picking up. He was opening for Jason Isbell and his first headliners were selling out. The album's single, "Mockingbird," was getting radio play and eventually became a sizable streaming hit. It was also nominated in the Song of the Year category at the Americana Music Awards.
For the first time, Kelly was receiving attention from country music media, even though he says Dying Star wasn't a country album. In fact, in a tweet, Kelly jokingly called his confessional songwriting style "dirt emo." The moniker stuck, and he released an EP of covers under the same name, on which he tackled songs by blink-182 and My Chemical Romance and was even joined by Dashboard Confessional's Chris Carrabba for a version of the latter's "Screaming Infidelities."
On the surface, things couldn't be going any better for Kelly. His wife was a Grammy-winning, internationally renowned superstar, whose breakthrough 2018 album, Golden Hour, was inspired by their relationship. After years of honing his craft, Kelly was succeeding on his own musical terms as well.
But it wasn't enough. After he returned from a 2018 U.K. tour, Kelly started using again. That December, he woke up with a sock full of pills that he'd procured and realized he was on the cusp of throwing away his career and his marriage.
"I said to Kacey, 'I don't know what I'm doing. I don't know why I did this.'" he says. "I was worried about hurting her. She said that we were going to figure it out."
Kelly got sober again. And two years later, he got divorced.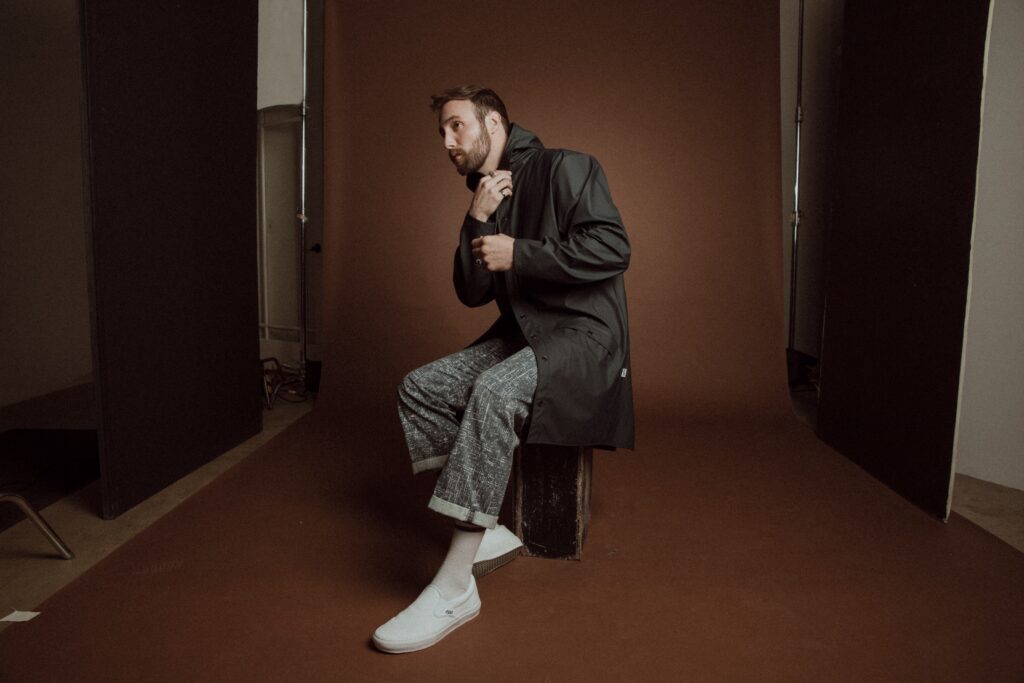 As Kelly finally had his addiction under control, he knew something still wasn't right. He loved Musgraves, and she loved him, but Kelly's intuition told him the relationship wasn't right. He dismissed it as a passing thought until it started to consume him. Kelly came to the painful realization that he and Musgraves had to split. It ended up being a mutual decision, even though he was the one who pushed for it.
A few months later, Kelly decided he was making a mistake. Using every penny he had, he went to a jeweler to craft an exact replica of the engagement band he had originally given Musgraves. But he re-proposed, and she declined. He still loved her, and she loved him. But it was done.
In April 2020, as the relationship was at its end, Kelly released his second album, Shape & Destroy. In its positive review, NPR wrote that Kelly "embraces a heart-on-sleeve sentimentalism" and expresses "a vulnerability that comes with exposing one's lived experience for all to see." If only they knew …
Kelly was ready to get back on the road, but COVID stood in the way of him touring for 18 months. He'd shoot a music video, then return home to sign divorce papers. There was no disdain, fighting, or any hostilities. Just sadness.
After the news of the split spread, Kelly heard from John Carter Cash, who texted to check in and to let him know that his grandmother's home in Virginia was available if he needed to get away. Kelly took Cash up on his offer and spent a couple of weeks there.
"The moment I walked in the door, I crumbled," he says. "I'm not a crier, but I probably cried for three days straight" on the floor of a place once owned by Mother Maybelle Carter, a singer in legendary folk music group the Carter Family and the mother of Johnny Cash's future wife, June. "I just needed to have a massive reset."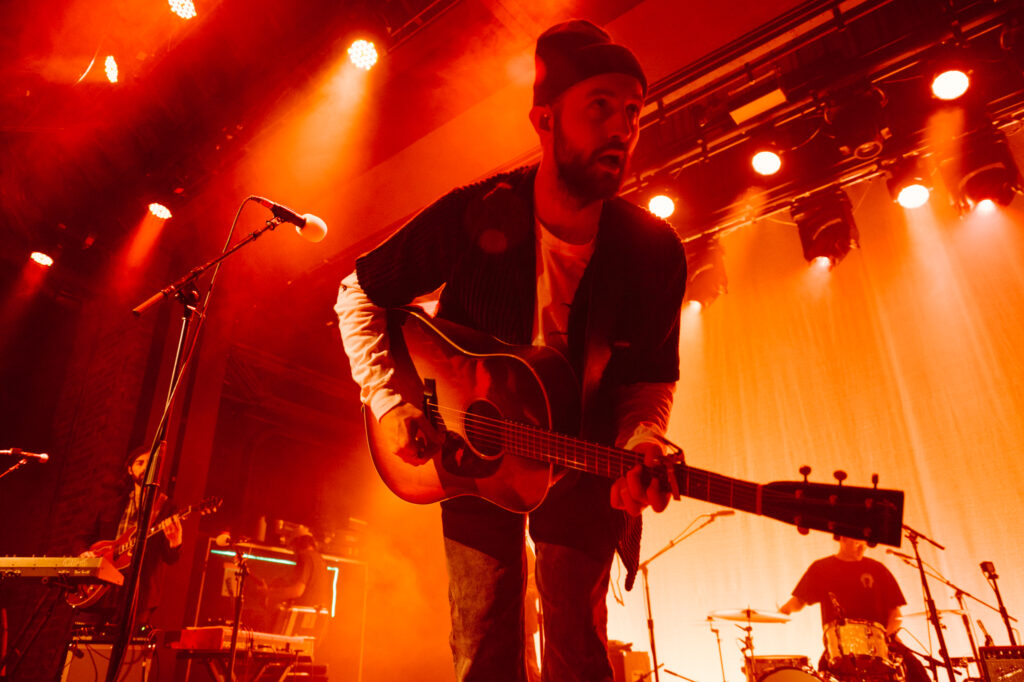 Kelly knew he had to get out of Nashville. He packed up his things from the home he shared with Musgraves, kissed her goodbye for the last time, and moved an hour north. When he was in town, he initially had a sense of dread when he was approached on the street. Oftentimes, that dread was misguided. Instead of nosy people wanting to know what went wrong with Musgraves, they'd come up to him and say things like,"'I don't want to bother you, but your record saved my life."
He sunk his energy into renovating the home, which unknowingly served as a way to find himself. The first thing he did was remodel what was once a living room into the office he sits in now. Kelly knew he had to channel his angst into music. Following a sold-out 2021 tour that was almost derailed by the Omicron variant and him losing his voice, he headed home and channeled his angst into the material that was to become The Weakness.
On it, he teamed with multi-instrumentalist Nate Mercereau (Lizzo, Leon Bridges, the Weeknd), who was suggested by his label A&R rep. Kelly knew things would work the moment Mercereau played him an instrumental track and he immediately freestyled lyrics over it. It played into Kelly's desire to have his own version of the Bob Dylan/Daniel Lanois dynamic, whereby the producer pushed the artist to explore new sonic territory. In this case, it meant leaving behind the sparse arrangements of the past and embracing a moodier, louder sound with shades of Band of Horses or Drive-By Truckers.
On "Holy Shit," Kelly takes a hard look at himself in an attempt to figure out if he has what it takes to accomplish his goals. On "Breakdown," he admits to almost falling to pieces while dealing with the pressure of and depression caused by life's newfound uncertainties.
Musgraves had already addressed the split on her 2021 concept album, star-crossed, which she referred to in one interview as a "modern tragedy." Songs like "Good Wife," in which she helpfully packs Kelly a bowl while wondering to herself whether she should simply "be more fun" around him, and "Cherry Blossom," where she pleads with Kelly, "Don't let me blow away," artfully traced the nuances of the relationship without being mean or casting blame.
After he heard star-crossed, Kelly felt compelled to share his side, and his regrets. They're the focus on two of the quieter songs on The Weakness: the reflective "Let Only Love Remain" honors the love that's been left behind, while the gentle confessional "The Mending Song" ("That was the truest thing I've said regarding her") is Kelly at his most raw. As for Musgraves, Kelly has a message: "If there's anything to know, it's: I just really hope you're happy."
Kelly has enjoyed Portland's quiet pace. More importantly, for the first time in his life, he feels like a functioning adult. Being alone has forced him to do basic things, like taking out the trash and washing dishes.
Walking into an empty local Mexican restaurant, Kelly is greeted by all of the staff. As he nestles into a booth in a quiet corner, Kelly says his time in Portland is almost up. He says he wants to have a family and is ready to get back to Nashville when his tour in support of The Weakness is completed. For now, Kelly relishes the small-town solitude, and outside of his girlfriend who drives up from Nashville, he has few visitors.
Being just far enough away from Nashville has allowed Kelly the time to reflect on how he can connect the on-stage, confident songwriter side of himself with the off-stage human being. He's still trying to make sense of it all.
"It's been a struggle finding the balance between those two things," he says between bites of his shrimp fajitas. "It's a wonderful thing to be able to create and feel a sense of relief and learn who you are (through songwriting). It's another gift and blessing to impact another person's life. I have to draw the line there and also not see myself through the lens of 'this is all that I am.' I did that for a long time and it's where I lost my way."
At his lowest, Kelly wondered why felt like there was a dark cloud over him. The Weakness has allowed him to confront his fears. "All I ever wanted to be was great, by my own measure," he says. "I've always had the need to be better. If you told me to run a mile, I'd try to run five. My biggest challenge in life — I'm a Leo — is to own what a lion is. I always thought being a lion is being in charge of your most powerful self. It's actually about being your most balanced. That's where true power comes from."
Living in Portland, Kelly has been able to balance his career and personal life, which was a crucial development. As he's learned the hard way, ping-ponging between two extremes just doesn't work.
"I'd be lying if I didn't say part of the tragedy of being a recovering addict is that you miss it," he says. "You miss the relief, you miss the feeling when it kicks in, and then all of a sudden, the world makes sense. You can write for hours and do that thing. You're Mr. Social, and you don't have to worry about anxiety and depression — all of your troubles go away. I missed that. But I wouldn't trade the work that I've done to get where I'm at as a person for anything."
It's all still a work in progress, though. He's ready to give up the house where he found solace after everything fell apart. He's ready to see his friends. The reset is complete. The Weakness has given Kelly closure at a point in his life where nothing else made sense.
"I knew there was a tear in me somewhere," he says as he walks across train tracks on his way back home. "I also knew that's where a lot of beauty came from in me. It took me a long time, and I'm still figuring out how to reconcile the two without going completely off the deep end."