Festival line-ups have been finalized and announced. Reunions are being planned. World tours have started. It's the time of the year when the biggest bands get on the road and hit the stage.
Fans across Europe and the States will be planning routes to Tinderbox, Glastonbury, and Lollapalooza. Some lucky people will spend a summer going from one concert to another festival, and on to yet another.
The summer always brings the best line-ups to festivals, but world tours will be running now too. And the sheer variety is exciting. Arctic Monkeys, Taylor Swift, and BlackPink can be enjoyed on world tours. Plus rare appearances from Jai Paul and Frank Ocean have already happened. The summer tour circuit certainly brings something for everyone.
Why make summer festival plans now?
It isn't too late to buy tickets for the hottest gigs, but time is running out. One consideration though is where you buy your tickets from. Use reputable ticket vendors only. Ticket scalping isn't just problematic, it is actually illegal in some areas.
Search vendors such as Cheapo Ticketing for dates and prices that suit your budget. Ignore ticket listings on auction sites if you have any doubts. There are many ticket scams, especially for the hottest artists.
If you want to attend the big festivals then there is no time to dawdle. If it's independent tours you are interested in, there is often more choice in the summer. Artists don't tour North America in the winter as they do in the summer. And let's face it, outdoor summer concerts are the bomb.
Before you head to a summer gig or festival, read this
The biggest music festival ever hosted over 3 million people in one location. Donauinselfest in Austria was enjoyed by 3.3 million people in 2015. But, with huge festivals and concerts, come some concerns.
Common problems with outdoor events in the summer are dehydration, sunstroke, sunburn, and drinking too much.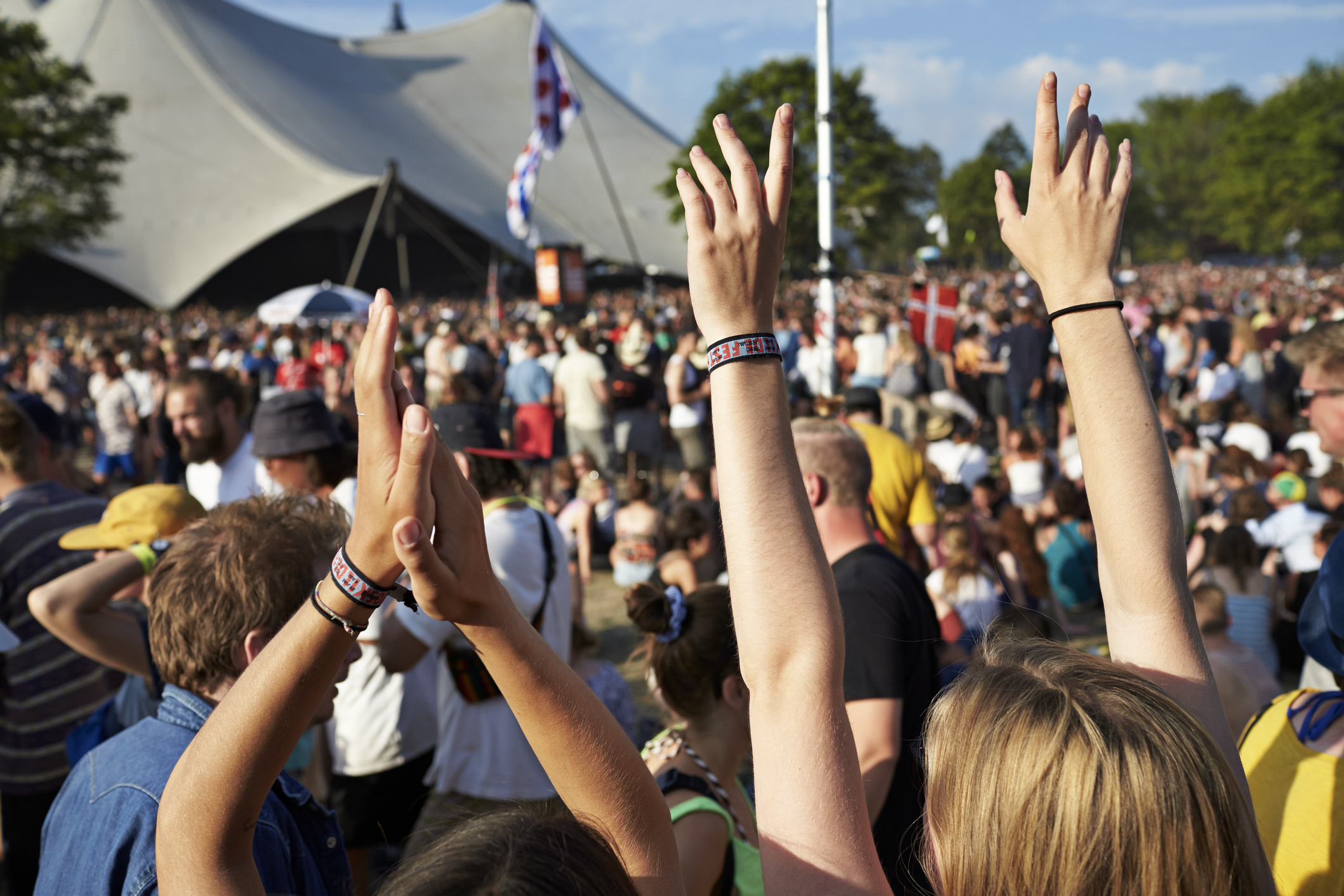 List of things to consider for any summer music event
Use a reputable ticket reseller

Reusable water bottle

Stay hydrated

Drink responsibly

Footwear

Sunscreen

Hat

Warm clothes for the night

Practice putting up your tent

First aid kit

Rehydration salts

Food

Solar chargers

Mobile credit

Money belt
If your festival comes with an overnight stay, try putting your tent up at home first. If you're a newbie, you will benefit from knowing how to erect a tent before you arrive onsite.
Safety is a priority. Take a reusable water bottle and pack rehydration salts too. Sunscreen and a hat are vital. But, don't forget warm clothes. It can get cold at night on festival sites, especially those held in desserts such as Burning Man.
Take a solar charger so you're not reliant on charging points to keep your phone going. And use a money belt or some concealed pocket for storing money and cards.
Summer music festivals are largely safe events. Festivals such as Coachella have been running for years and are well organized. As long as you avoid festivals that over-promise you should have a great time.
Now, you just need to find the music events that appeal to you.
Which summer concerts and festivals should you look out for?
The official start of summer is June 21st. The end is September 23rd. But, for this article, the summer dates run from June 1st to the end of September.
Already some of the hottest tickets have come and gone. May saw the Beachlife festival lineup of Gwen Stefani and Sublime plus other great names. No fear, there is plenty to enjoy still.
Here are some picks for June through September,. And when they will happen, and why you should go. Please note, there are no prices included due to variations between ticket vendors.
June Music Events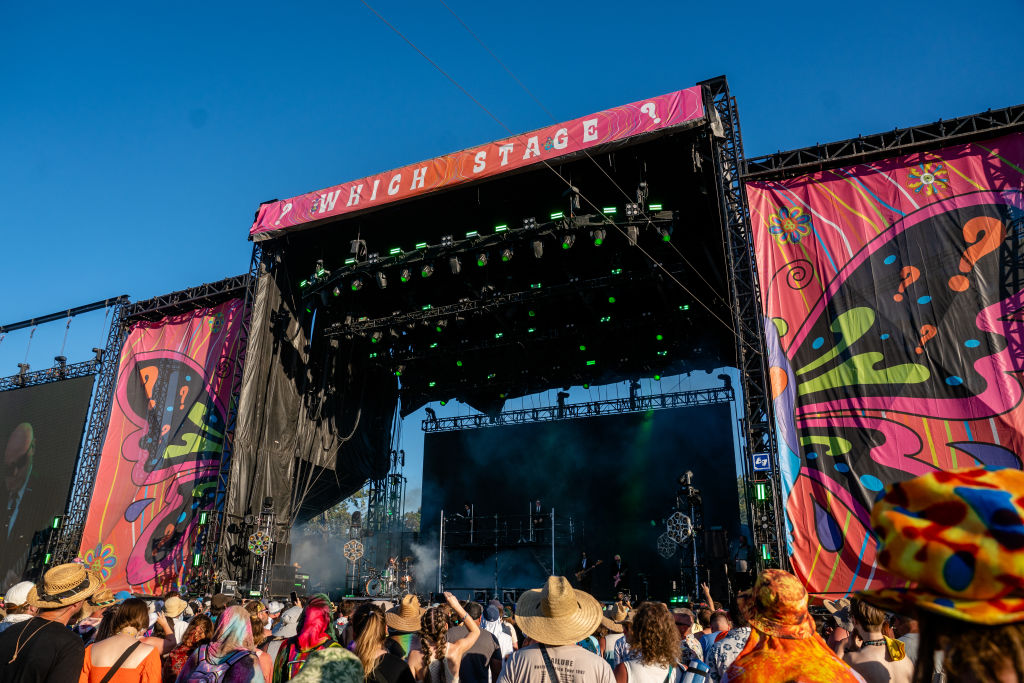 Bonnaroo Music and Arts Festival
Why should you attend?
Bonnaroo has been operating since 2002 apart from the years when flooding and Covid put a halt to proceedings. There are three good reasons why you should attend Bonnaroo.
Firstly, Bonnaroo lasts for four days. Four days of music and entertainment. Secondly, Bonnaroo has an eclectic line up which in the past has had artists as varied as Eminem to Emmylou Harris. And lastly, it is one of the smaller festivals in terms of head count.
Around 80,000 people will attend Bonnaroo which is ideal for those who find bigger events overwhelming.
Who will you see?
This year you can expect to enjoy music from Foo Fighters, Kendrick Lamar, Lil Nas X, Fleet Foxes, and Pixies.
When is Bonnaroo?
Great Stage Park
Manchester, Tennessee
Jun 14, Wed to Jun 18, Sun
Blink 182 World Tour 2023/2024
Why should you attend?
This is the first chance to see Blink 182's original line-up on tour since 2014. While the world tour has already kicked off, June offers the chance to see Blink 182 outdoors in a stadium setting.
The BMO stadium in Los Angeles can cater to 40,000 when events such as Blink 182 happen. The atmosphere promises to thrill mid-life rockers as well as younger generations.
Who will you see?
Turnstile is supporting Blink 182.
When is Blink 182 playing?
BMO Stadium
Los Angeles, California
June 16th, Fri and June 17th, Sat
July Music Events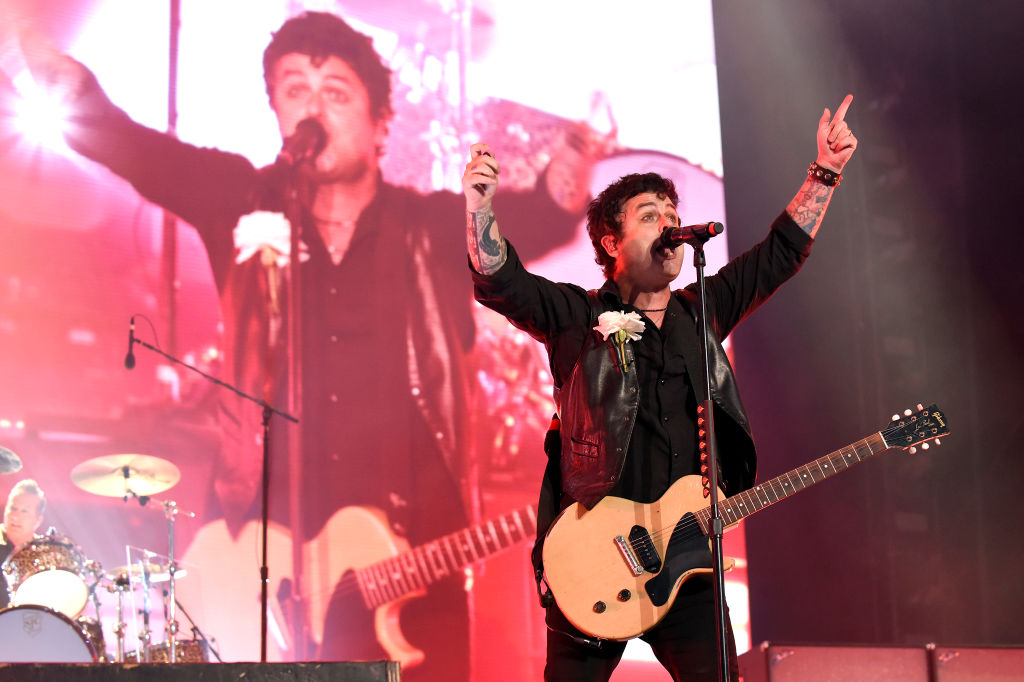 Harley Davidson Homecoming
Why should you attend?
This is something of a different kind of event. Spread across various sites in Milwaukee, the Harley Davidson Homecoming is a party for residents, lovers of the classic bike, and those who want to see big music acts such as Green Day.
Green Day was responsible for one of the best concerts of the last 35 years. And Green Day tickets for October dates are already sold out. If you want to see Green Day this year, then this is one of the few chances.
Who will you see?
Support isn't applicable, but Social Distortion is opening and Foo Fighters are also headlining the event.
When is Green Day playing?
Veterans Park
Milwaukee, Wisconsin
July 14th, Fri
August Music Events
The Eras Tour
Why should you attend?
Simple, it's the last date on Taylor Swift's current tour. Taylor Swift's fans have bought over 200 million albums and she is possibly the biggest crossover artist ever. Expect a polished show running from 6.30 pm to 11 pm.
Who will you see?
Taylor Swift is being supported by HAIM, and Gayle in Inglewood.
When is Taylor Swift playing?
SoFi Stadium
Inglewood, California
Various August dates. The last chances to see Swift are Aug 8, Tue and Aug 9, Wed
September Music Events
+-=÷x Tour
Why should you attend?
Fresh from winning a plagiarism court case, no doubt Ed Sheeran will be glad to get back to entertaining his fans. And Sheeran's current tour ends in September as Swift's does in Inglewood.
There are a number of choices for September dates to choose from. Sheeran will be playing in Oakland, Santa Clara, and Inglewood. But, for this article, Las Vegas has been chosen. Why not enjoy a weekend in Sin City along with an Ed Sheeran concert?
Who will you see?
Russ and Maisie Peters are opening for Ed Sheeran.
When is Ed Sheeran playing?
Allegiant Stadium
Las Vegas, Nevada
Sept 9, Sat
Summary
There are of course countless big summer music events over the next few months. But, these represent some of the most popular. Blink 182 have reunited, and Taylor Swift's juggernaut continues as usual.
Summer festivals are a great chance to see a varied lineup, and see bands you've never heard before. Remember, buy your tickets from a reputable vendor, and stay safe. Music events are about creating great memories, and this summer is just about to arrive.