Julian Casablancas + the Voidz keep it weird and loud on their latest single, "Prophecy of the Dragon." The song features plenty of metal-inspired guitar riffing, dissonant layers of sound, a "pirate chorus chat," and its frontman's characteristically inscrutable lyrics.
Says the band in a statement which may or may not have been written by AI, "the track started with a very simple question … what would it feel like if God whispered into your ear, 'you are my most magnificent creature.' What would that feeling sound like? What would its bass line be? With that Beardo blew the Voidz conch shell and we assembled where we had been summoned for previous quests. The response? From the fiery bones of eternity, the dragon's voice, awakened after millennia in waiting, spewed forth a sonic fist of impertinence in the shape of a new pirate anthem where nothing is what it seems, nor is it otherwise — Prophecy of the Dragon."
The Voidz have only released a handful of tracks since their 2018 album Virtue, including a theme song of sorts for the New York Mets. With the Strokes on a break, Casablancas has also been in the news of late thanks to the 10th anniversary reissue of Daft Punk's Random Access Memories, to which he contributed two songs.
Look for the Voidz on their first tour in five years this summer, beginning June 3 at Primavera Sound in Barcelona. The lone North American dates comprise a four-night residency at San Francisco's Great American Music Hall from June 14-17.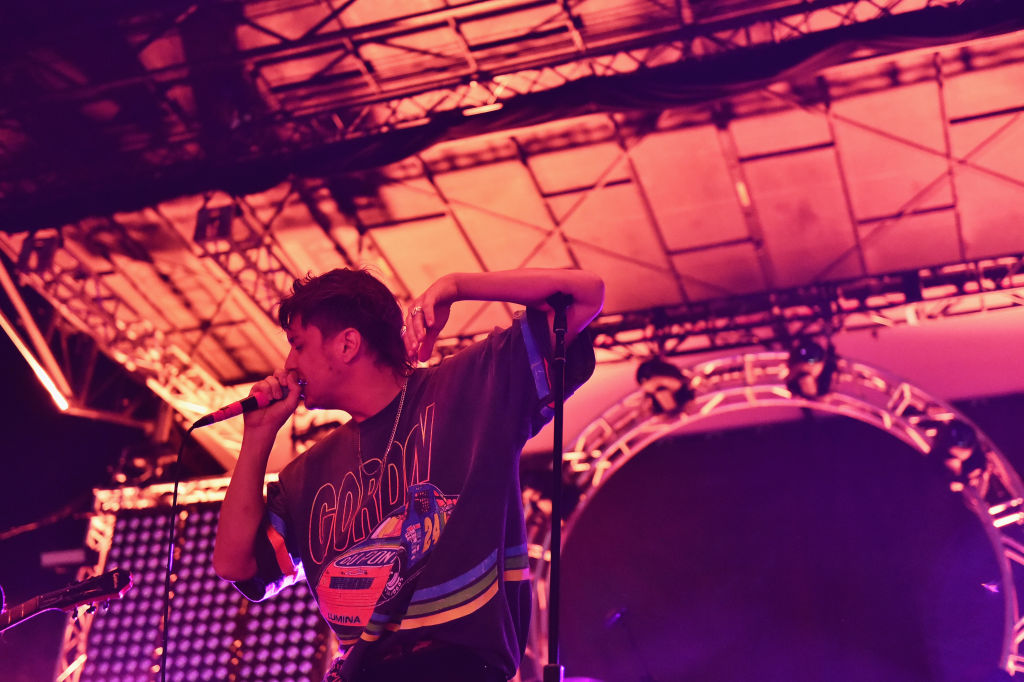 Here are Julian Casablancas + The Voidz's tour dates:
June 3: Barcelona (Primavera Sound)
June 7: Bologna, Italy (Arena Puccini)
June 9: Hilvarenbeek, Netherlands (Best Kept Secret)
June 10: Madrid (Primavera Sound)
June 11: Hilvarenbeek, Netherlands (Best Kept Secret)
June 14-17: San Francisco (Great American Music Hall)