Graham Nash's new album, Now (out May 19), features a reunion with an old bandmate—just not the old band nor the old mate that you might first guess.
The song "Buddy's Back" is a duet between Nash and Allan Clarke, school friends growing up in Salford, England, near Manchester, who formed The Hollies together in 1962. It's a song Nash wrote for them to sing together in tribute to Buddy Holly, a crucial influence on them, appearing both on Nash's album and Clarke's recently released I'll Never Forget, which features Nash throughout.
"We did love Buddy Holly, man," Nash says on a call from his home in New York City.
Well, duh. They named their group for him.
"Yep," he says, laughing. "The Hollies."
The song looks back, but really it's about what endures, the music that transcends the ages, and the bond of friendship that it represents—pointedly, perhaps, given that Nash furiously ended his most famous musical bond with David Crosby, Stephen Stills, and Neil Young after Crosby made an insulting remark about Young's then-new relationship with his now-wife Daryl Hannah in 2014.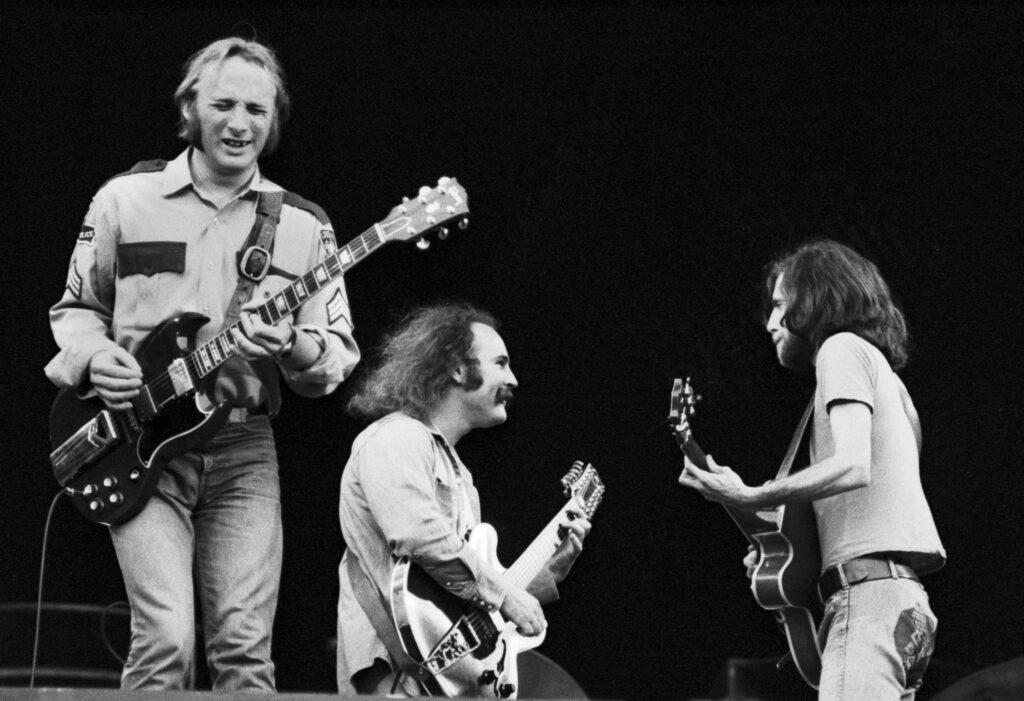 It's not the only look back on the album. In the themes (home and hearth, concern for future generations, fiery politics), styles (sparkling folk-rock, tender ballads) and, of course, Nash's voice and peerless harmonies (he did all the layered vocal parts on this one), it's hard not to hear echoes of such Nash-written classics as "Our House" (drawn from his late-'60s romance with Joni Mitchell), "Teach Your Children," and "Chicago." Now has a lot of then in it. 
Yet the album, co-produced by Nash and Todd Caldwell, who also plays keyboards, is firmly planted in today, in all that Nash is at this moment. He points to the song "Right Now," which opens the set:
"It's probably my most personal record," says Nash, who has been inducted into the Rock & Roll Hall of Fame both with The Hollies and CSNY. "I mean, don't forget the opening line is 'I used to think that I would never love again.' Because I'm 81 now and, you know, holy shit!"
The love in question is with photographer and artist Amy Grantham (Nash himself has been an acclaimed photographer for decades, with a new book, A Life in Focus: The Photography of Graham Nash, and a current exhibit at New York's City Winery). The two have been together since 2016 and married since 2019.
That love courses through the album, but it comes in the wake of turmoil and change for Nash, of beginnings and endings. Most prominent among the beginnings is the relationship with Grantham, and with it Nash's move to New York after decades splitting time between California and Hawaii. He has also put full musical focus on being a solo artist, not part of a group, for the first time in his long career. 
Those changes came out of endings, though, which were dramatic and traumatic. He ended his 38-year marriage to Susan Sennett, which created rifts between him and their three children. And, of course, he pulled the plug on CSN, which had remained vital and active (with Young's occasional participation). Most profound in the latter was the split of the Crosby-Nash duo, a consistent recording and touring partnership—and friendship, if sometimes testy—through many previous upheavals. He and Crosby never spoke again, though there was movement toward a reconciliation, left unfulfilled, when Crosby died in January.
The new album sees Nash not rehashing the battles, but looking forward with a sense of strength, certitude, even defiance.
"Yes," he affirms. "I'm very delighted to be 81 years old and still rocking like this. And I hope it goes on for another 20 years. Why not?"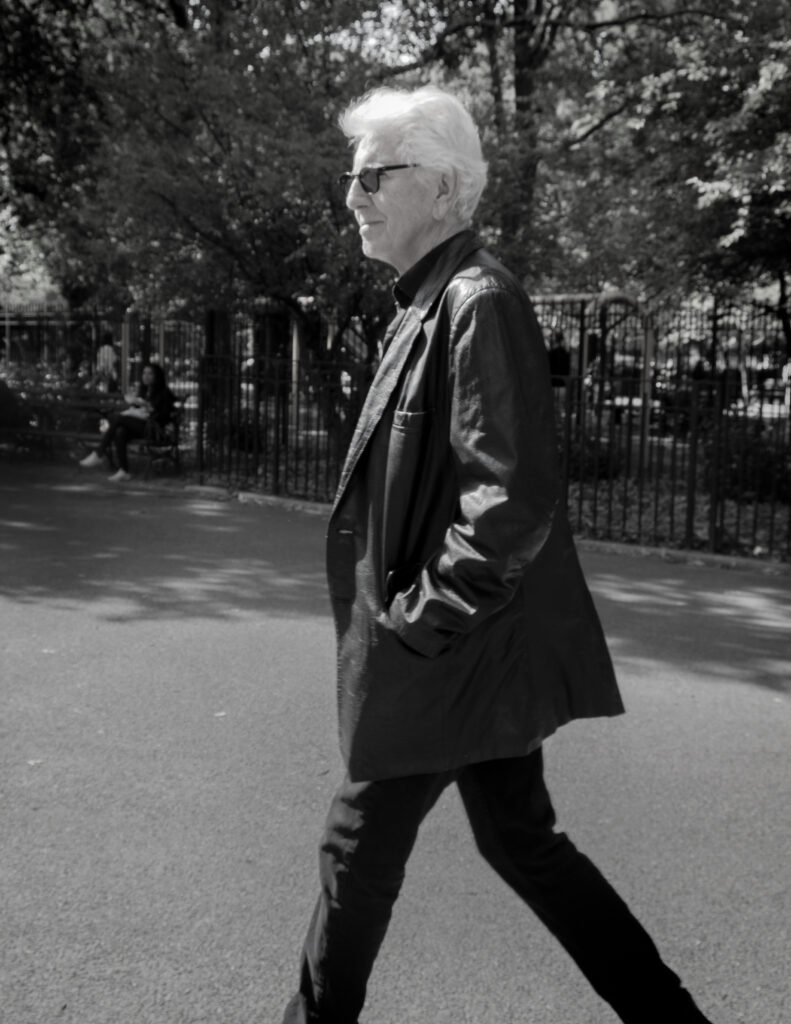 SPIN: There are interesting juxtapositions here. It is now, where you are in your life today. But you've got Allan Clarke and your love for Buddy Holly and other things that go back. And your last album was live performances of your first 1970s solo albums, Songs for Beginners and Wild Tales, and your current tour features songs spanning your 60 years of recording. Is that a contradiction?
Graham Nash: Nah. I'm just dealing with my life and I'm looking back at my life, and it's been an incredible journey for which I am most grateful.
You write about regrets, making apologies to your wife in "Love of Mine."
Indeed. "Expressing some regret in every word I said to you, I can't take them back, but I wanted to."
Is it hard to write and sing that?
Not for me. I have to be courageous. I have to open up my heart. I have to be courageous enough to put my heart on my sleeve and hope people don't knock it up with a billy club.
Do you feel the same with the political or topical songs? Do people still connect to those today as they did in the old days?
I think they do with our kind of music. You know, when I first came to America, I was writing songs in The Hollies. We had 15 Top 10 hits when I was there. But they were all kind of "Moon in June, screw me in the back of the car going up the canyon" kind of songs. All made up. And when I came to live with Joni [Mitchell] and saw what Stephen and David and Neil and Joni were writing, I realized that if I made my songs with better words I'd have better songs. And that's what happened.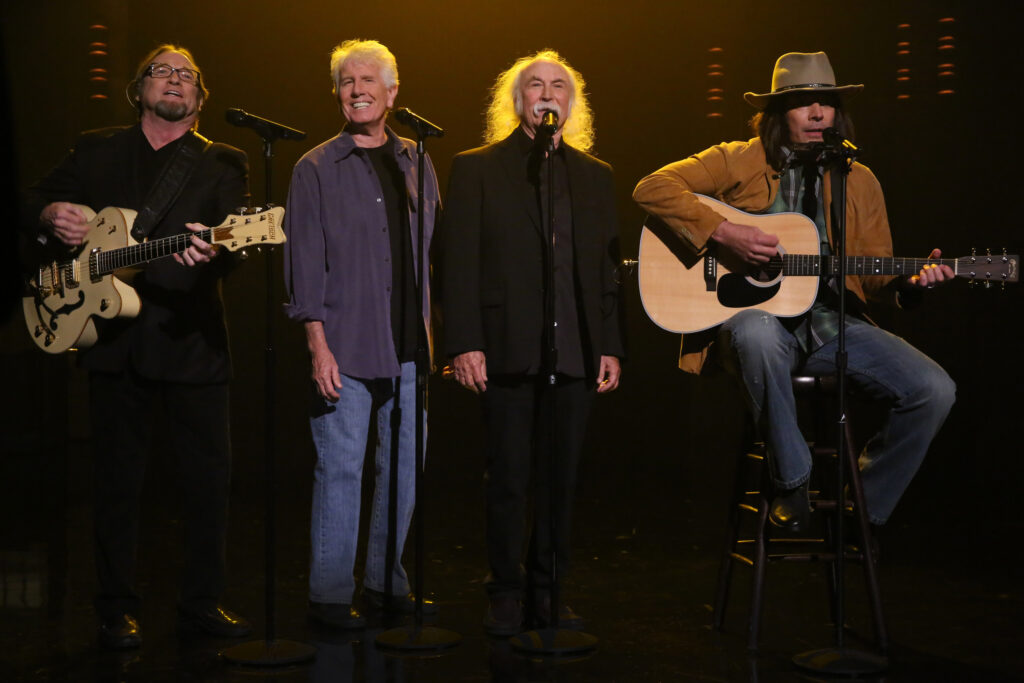 You write about the whole span—things that are happening directly with you, in your home, and things that are happening outside.
Right. But there's always this personal feeling that it's happening to me and therefore it's happening to you.
You hit on some themes that have been common through your work for many years, in some of your best-known songs. For example, "A Better Life," about leaving the world better for our children.
I wrote that with a friend of mine, George Merrill, who wrote several No. 1 hits for Whitney Houston. I met him at a friend's funeral, strangely enough. He had these little sets of changes and no lyrics. And I hear a good set of changes and my head automatically goes to lyrics. So I finished the song with him. I love that song. It's kind of a juxtaposition of "Teach Your Children" in a way. 
It's hard not to make that connection, sort of on the other end of things. But you seem hopeful.
I am. Because what else can you do? You've got to hope it's going to be better. You've got to. You've got to reflect the times in which you live. You've got to talk about what's going on politically and environmentally. 
In "Stars and Stripes," which calls to mind some of your most political songs, you even say, "My optimism's out of sight."
That's right. I mean, sometimes you can just hope for the very, very best of what life throws at you. You better deal with it, or else you are hopelessly out of tune.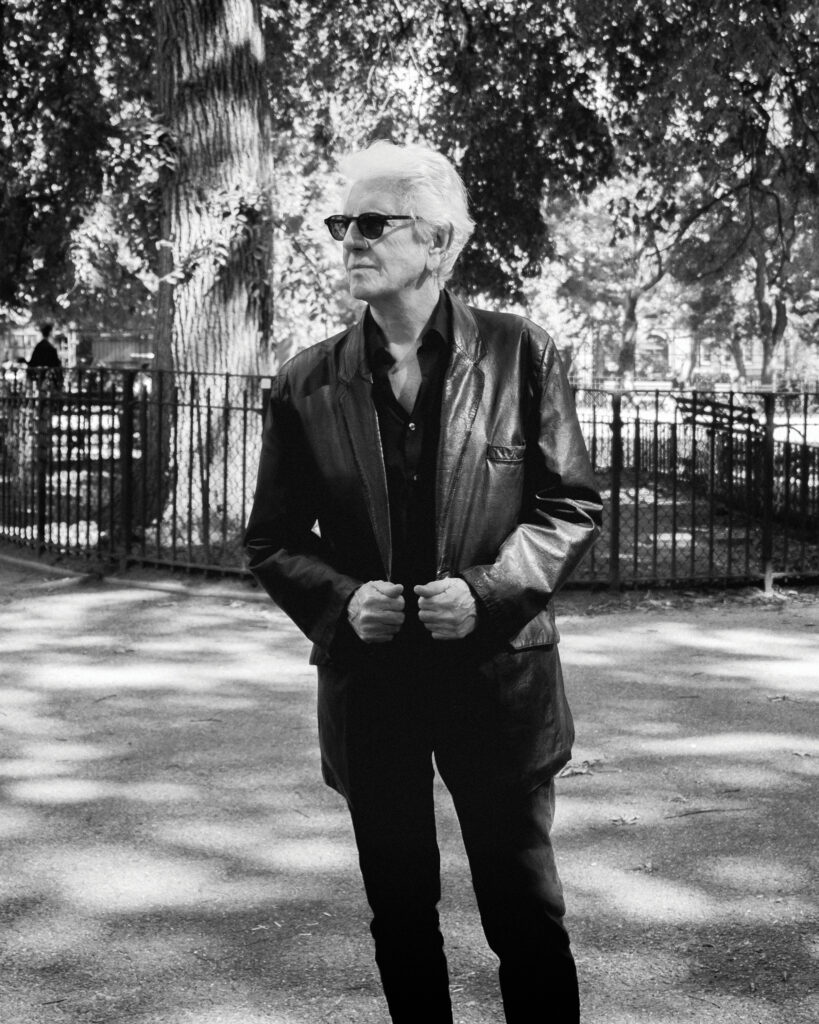 "Golden Idol" is quite pointed in its politics.
It was a couple of years ago, and I think it was CPAC [the Conservative Political Action Conference] or something, but they showed Trump as a little golden idol. He was solid gold in his black suit and his red tie. And I realized that he's not the only golden idol. I mean, there's [House Speaker Kevin] McCarthy and there's Ted Cruz and there's Lindsey Graham.
And then there are the love songs. One of the most beautiful songs on the album is "In a Dream," which features music by another British Invasion veteran, Alan Price of the Animals, written for the score of the movie O Lucky Man!
I always loved the changes. It's an instrumental from [Price], originally just him playing piano. I wrote it for my wife, Amy, and I used Alan's music with my melody and lyrics.
That's also here as a short instrumental interlude using that music, "Theme from Pastoral," both it and the song featuring lovely strings.
That [the strings] was Todd Caldwell.
The last few years must have brought a lot of things into focus for you. Some difficult things to face. What's been the greatest realization or epiphany? What do you take from losing people who have been close to you, whether Crosby or just recently David Lindley, who was a key part of the Crosby-Nash band in the '70s?
It really tells me that life is short. Your time goes insanely fast, and we must make the correct choices for our lives. Do I go left? Do I talk to him? Do I do this? That's all life is, choices that you make, and you have to make the correct choices to get to be 81 and still rocking. 
Do you look back and go, "What did I do right?"
[Laughs] Yeah, 'cause there are so many people that are much better musicians than I am that are nowhere. And I particularly feel it when I go back to Manchester in England. I still see my old friends in there still digging graves, and they still hate their boss and they still hate work. And I go, "Why me? Why was it me that left and got rewarded by all this, you know, success?" 
Do you have an answer?
No, I don't. And I keep asking myself, but I haven't come up with the answer yet.
You've done so much to keep so much going for so long in some very difficult situations.
Yep. I have. Particularly where it came to Crosby. 
You've said that he tried to get in touch with you before he died.
Yes, he did.
That must leave some very tough feelings.
It's a voicemail that I'll never release.
It's sad that there wasn't an opportunity to…
Follow up to make music. But you know, we did make some fabulous music. I've been listening to it a lot since David passed. Oh, yeah. And holy shit, we were good. 
Your performance of Joni Mitchell's "A Case of You" at the night where she was given the Library of Congress' Gershwin Prize was transfixing, transporting. 
It's one of my favorite Joni Mitchell songs not written about me, that's for sure. I think it was Leonard [Cohen].
A mixed blessing, having her write a song about you.
Yeah, I mean she's done several of them. I love her. How could you not be in love with Joni Mitchell?
But singing that one on that show, it seemed you reached another level, transported yourself.
Being there to honor Joni was a remarkable event in my life. I realized I was probably Joni's oldest friend in the theater that night. I knew instinctively that the night was special to Joni, and I believe she finally knows, without question, that she is beloved worldwide. I knew that this was an intimate moment in both our lives, and I wanted to sing Joan's song with all my heart.