Beyoncé's first tour in five years began earlier today (May 10) in front of 46,000 fans at Stockholm's Friends Arena, and featured a whopping 21 live debuts, including 16 from the Renaissance album for which the trek is named.
The 36-song set was broken into seven different sections, dubbed Opening Act, Renaissance, Motherboard, Opulence, Anointed, Anointed Pt. 2, and Mind Control. Throughout, Beyoncé wove bits of songs into longer versions of others, including "Partition" in "1+1," "Sweet Dreams" into "Alien Superstar," "Countdown" in "Energy," and "Blow" in "Pure/Honey."
There was even a snippet of Britney Spears' "Toxic" nestled into "Thique," while Beyoncé saluted one of her inspirations, Mary J. Blige, with a cover of her song "I'm Goin' Down."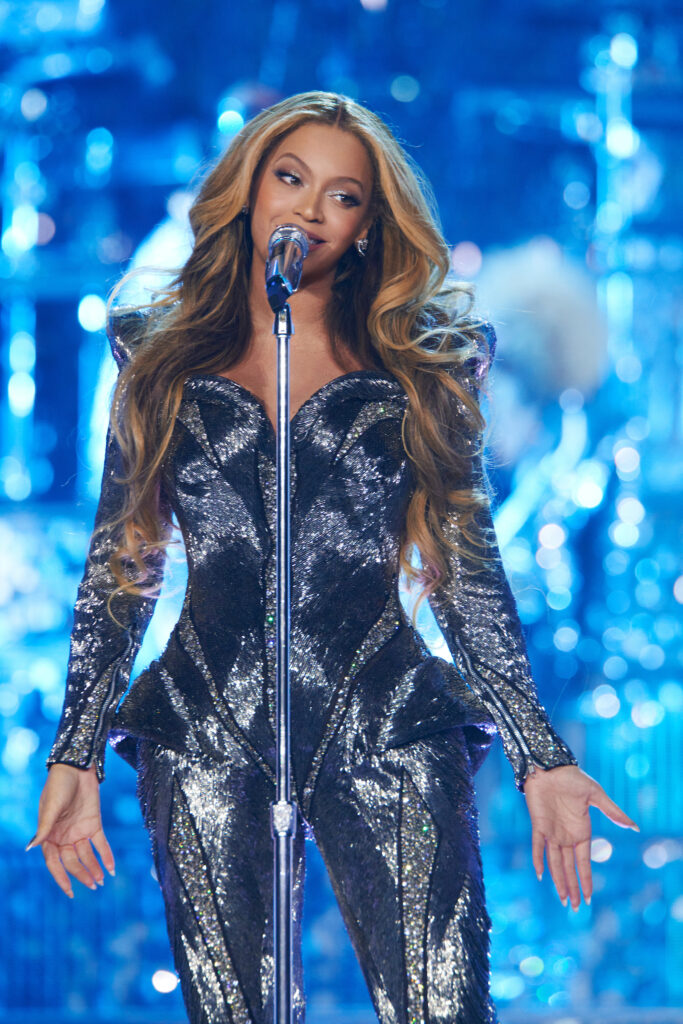 Since her 2018 tour with husband Jay-Z, Beyoncé has only performed live on a handful of occasions, including in 2020 at a Celebration of Life event for late NBA legend Kobe Bryant and his daughter Gianna, in March 2022 at the Academy Awards (where she won the best original song Oscar for "Be Alive" from the film King Richard), and in January at a private concert at the opening of the hotel Atlantis the Royal in Dubai.
The Renaissance tour will traverse Europe through a June 27 finale in Warsaw, and will arrive in North America on July 8 in Toronto. Dates are on the books through Sept. 27 in New Orleans.
Here is Beyoncé's set list:
Opening Act
"Dangerously In Love 2″
"Flaws and All"
"1+1"
"I'm Goin' Down" (Mary J. Blige cover)
"I Care"
Renaissance
"I'm That Girl"
"Cozy"
"Alien Superstar"
"Lift Off" (Jay-Z and Kanye West cover)
Motherboard
"Cuff It"
"Energy"
"Break My Soul"
Opulence
"Formation"
"Diva"
"Run the World (Girls)"
"My Power"
"Black Parade"
"Savage" (Remix)
"Partition"
Anointed
"Church Girl"
"Get Me Bodied"
"Before I Let Go"
"Rather Die Young"
"Love On Top"
"Crazy In Love"
Anointed Pt. 2
"Love Hangover" (Diana Ross cover, sung by choir)
"Plastic Off The Sofa"
"Virgo's Groove"
"Naughty Girl"
"Move"
"Heated"
"Thique"
"All Up in Your Mind"
"Drunk in Love"
Mind Control
"America Has a Problem"
"Pure/Honey"
"Summer Renaissance"