Still going strong after 30-plus years of punk rock, Rancid is back with its first new music in six years. The group today (April 18) unveiled the brisk "Tomorrow Never Comes," the title track of its upcoming album due June 2 through Epitaph.
The 16-song project was produced by longtime collaborator Brett Gurewitz, who in addition to founding Epitaph is also the lead guitarist of Bad Religion. It's the follow-up to 2017's Trouble Maker, which debuted at No. 1 on Billboard's Top Independent Albums chart and No. 2 on the Top Alternative Albums tally.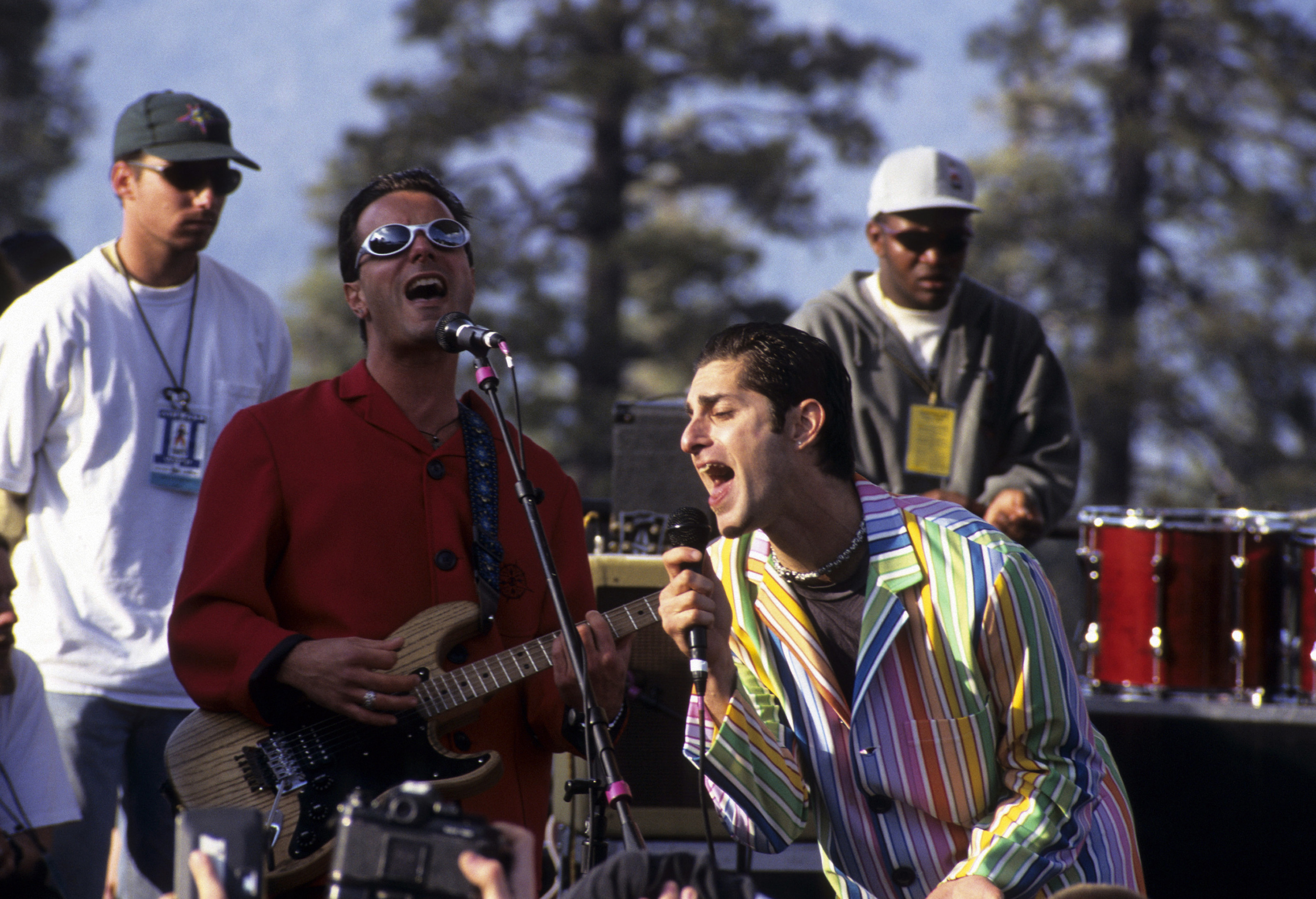 After a May 28 appearance at Punk Rock Bowling in Las Vegas, Rancid will tour Europe throughout June. The group will also appear at Louder Than Life in Louisville, Ky., in September and Aftershock in Sacramento, Ca., in October.
As previously reported, Rancid's Tim Armstrong is also making new music with his former Operation Ivy bandmate Jesse Michaels under the name Bad Optix. The group, which also features drummer Joey Castillo (Circle Jerks, Queens of the Stone Age, the Bronx) and bassist Spencer Pollard (Trash Talk), released its first single, "Raid," late last month.
Here is the tracklist for Tomorrow Never Comes:
Tomorrow Never Comes
Mud, Blood, & Gold
Devil in Disguise
New American
The Bloody & Violent History
Don't Make Me Do It
It's a Road to Righteousness
Live Forever
Drop Dead Inn
Prisoners Song
Magnificent Rogue
One Way Ticket
Hellbound Train
Eddie the Butcher
Hear Us Out
When the Smoke Clears