Lil Yachty enjoyed the most high-profile showcase yet for his surprising new psychedelic rock sound last night (April 1) when he performed as the music guest on NBC's Saturday Night Live.
On the Quinta Brunson-hosted episode, Yachty played "the BLACK seminole." and "drive ME crazy!" in tandem with a full band and guest vocalist Diana Gordon, who sang on the studio versions. Both songs hail from his January album Let's Start Here, which marked a dramatic shift from his usual trap-inspired hip-hop style.
Yachty initially stunned observers with his move into the rock world on "Poland," a one-off single released last November which quickly went viral. Yachty appears to have further tuned up for his sonic shift by contributing to a 2021 remix of Tame Impala's "Breathe Deeper," which points the way toward the music eventually found on Let's Start Here. The album is the follow-up to 2020's Lil Boat 3 and the following year's mixtape Michigan Boy Boat.
Yachty has a handful of festival performances on tap this year, including Pharrell's Something in the Water later this month in Virginia Beach, Va., London's Wireless festival in early July, Lollapalooza in Chicago in early August, and Outside Lands in San Francisco shortly thereafter.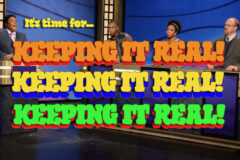 SNL's upcoming music guests include the Jonas Brothers on April 8 and Colombian star Karol G on April 15.