"Today, we wanted to make it for the kids," Ken Casey tells the crowd on the afternoon of March 18 at the brand new MGM Music Hall in Boston's Fenway Park. "How many kids are here for the first time seeing the Dropkick Murphys?" Tiny hands shoot up from the crowd. In a break from the 30-minute set, Ken asks the audience to push back so the kids can come to the front, where he'll occasionally offer the microphone to a small DKM fan to sing along. 
Yes, they're little, but they know all the words. That's because, aside from their incredible live shows, Boston-bred Dropkick Murphys are known for their loyalty to building community wherever they go. 
The event—billed as "Bring the kids!! We're turning down the volume + curse words!!"—was a fun, intimate, family-friendly mini-concert that included a post-show meet-and-greet and, most importantly, a way to support The Claddagh Fund. Over 300 fans purchased $100 tickets and helped raise over $30,000 to support the nonprofit, founded by Ken Casey in 2009, with the mission of raising money for "underfunded nonprofit organizations that support the vulnerable populations in our communities," focusing on veterans, children, and addiction recovery. Outside of events like this, the band also donates one dollar per ticket sold to all of their domestic shows and raises additional funds through merch sales. 
One hundred percent of the money raised for the March 18 event went to The Claddagh Fund. 
Claddagh Fund Executive Director Christine McMahon met Ken Casey when she was helping a friend running for office. "The candidate mentioned that he was friends with Ken and the Dropkick Murphys and that they may be willing to help," Christine says. Christine asked Ken if he'd be willing to record a 30-second radio spot in support of the candidate's platform to improve Boston's nightlife scene. One morning, she woke up to a voice memo from Ken, recorded at 3:30 a.m. the night before. "He had recorded the most hilarious, off-the-wall, 1,000% Boston ad, that ended with a promise that our candidate would give anyone a ride home at 2:00 a.m. if they needed it," she recalls. Not only was the "spot" too long at 90 seconds, but it was also "riddled with swear words." 
"At the end of it, we had a 60-second, satire-infused ad for our candidate and a solid friendship," Christine says. 
Around that time, Ken also mentioned that they were looking for an executive director for their new nonprofit. After working together on the first Claddagh Fund fundraising event in 2009, Christine stayed on to support the band and their fundraising efforts. The goal is to focus on underfunded charities in their community, and, according to Christine, they have raised $5 million and counting.
"The ones that do not have a huge endowment, or are not able to raise millions of dollars in a single night, are really the organizations we like to support," Christine explains. "Since inception, we have supported the incredible work at Franciscan Children's Hospital, My Brother's Keeper, and Roundtable, Inc. We've supported various veterans' organizations through the years and did significant fundraising following the Boston Marathon bombing and during the height of the COVID pandemic." Other support includes helping individuals and families struggling with substance abuse, including the Boston-based Gavin Foundation.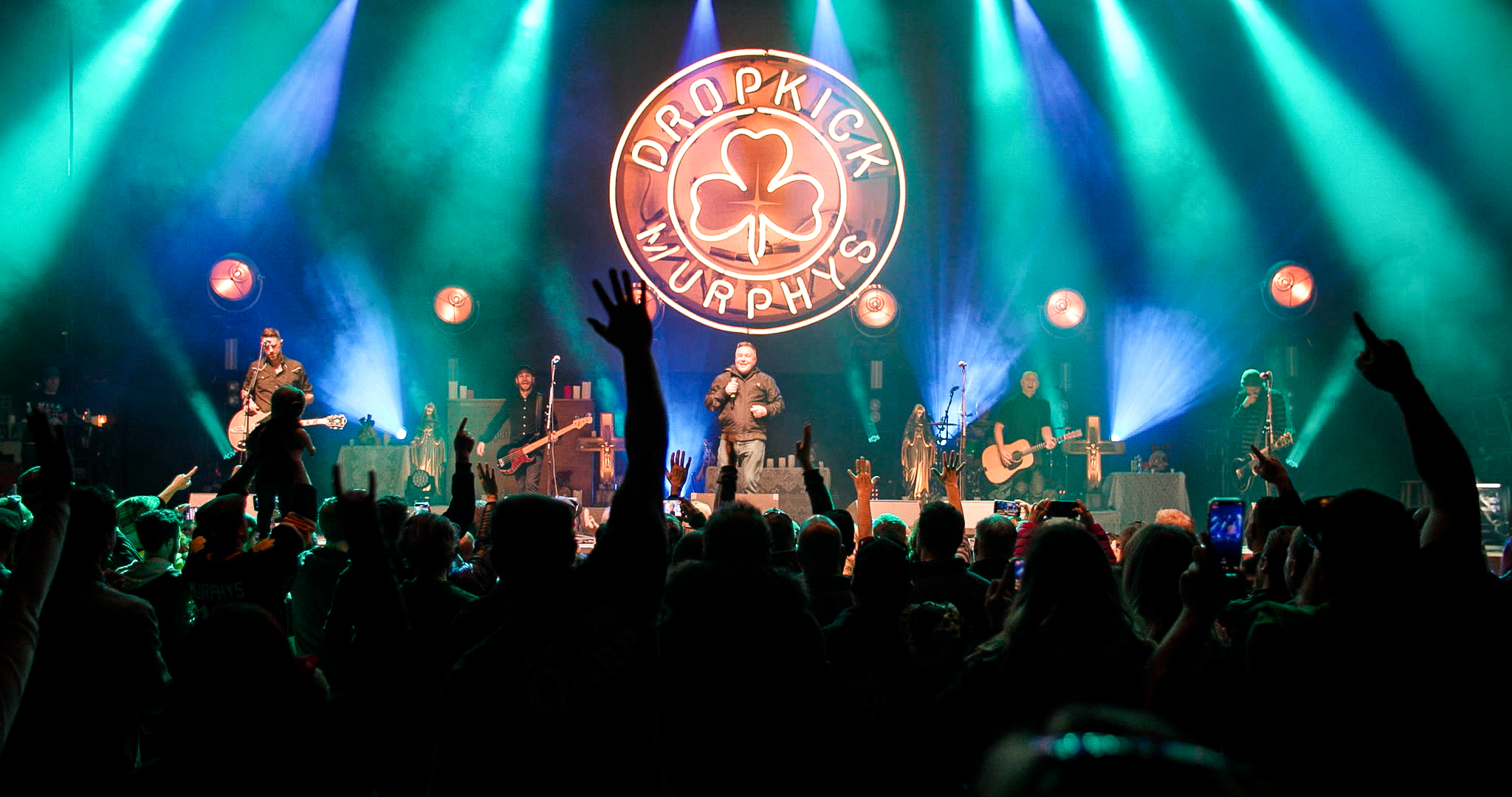 Christine feels that the band truly embodies the core values of the Claddagh Fund: friendship, love, and loyalty. 
"Ken and the guys created this organization because they felt an obligation to give back—to help their fellow man," she says. "If you talk to any members of the Dropkick Murphys, they will be quick to humbly tell you that their success is a result of a supportive community and that each experienced hardship or struggles that they were able to overcome with support of their family, friends, and even the goodwill of strangers!"
She also says that Ken is very hands-on, delivering checks and volunteering with the organizations the Fund supports. "The entire band is amazingly generous with their personal time, energy, and talents and are always willing to participate in any and all antics we conjure up to raise money," she says. 
On the afternoon of March 18, during the band's all-familiar intro for "I'm Shipping Up to Boston," Ken reaches down into the crowd and pulls 10-year-old Maggie Waters to center stage. Maggie, who's been studying traditional Irish step dancing since she was two and a half, steadies herself and begins to dance as the band plays their most notable anthem. 
Maggie's mother, Tara Waters, recalls first getting to know Ken and the band in 2019, when he and guitarist Tim Brennan came to perform for Maggie's little brother Quinn, now seven, during Quinn's first battle with brain cancer. Diagnosed with Medulloblastoma in 2019 at the age of three, Quinn, dubbed "The Mighty Quinn," received a second diagnosis in 2021 at the age of five. Quinn's condition is now considered "stable."
As Tara recalls, it was Ken who'd reached out to see if they could come by to visit. "They messaged us and were like, 'Hey, can we come by and see you guys? We'd love to play a couple of tunes and cheer you up, and we said, Okay.'" To this day, Tara says, Quinn thinks the band wrote "I'm Shipping Up to Boston" for him. Moreover, he thinks of them as friends. So does Tara.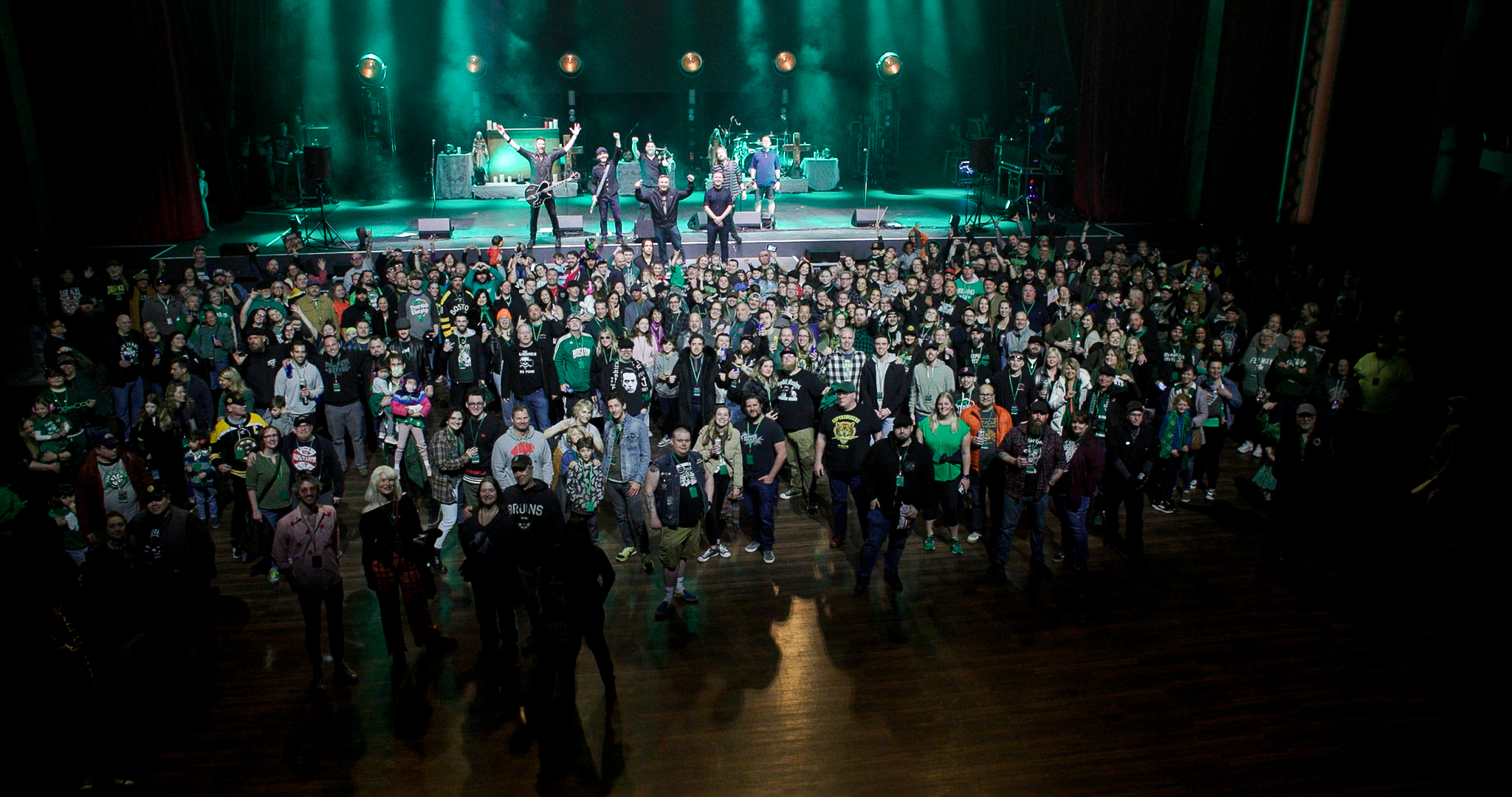 "Ken texts, he checks in all the time," Tara says, noting that Ken keeps watch for news about Quinn's health status via social media. "He'll always text me like, 'Hey, thinking of you guys.' Then anytime he's in town, he's like, 'Do you guys want to come to a show or anything I could do for you?' He is genuinely one of nicest people we've met." 
In 2019, the Claddagh Fund sent the family a donation when Quinn was first diagnosed. "We've been on the receiving end of The Claddagh Fund, so for us, it was great to be able to give back a little with Maggie, add to the show a little," Tara says.
As Tara says, the DKM shows are known for being "pretty wild." The family-friendly design of the March 18 show was perfect for the kids. "All these kids know all of these Dropkick songs, and they're big fans. It was great to give them an opportunity to come and see them," Tara says. "Then on top of it, the fact that it was for the Claddagh Fund was even better."
Maggie agrees: "I thought it was really nice that he let a bunch of kids my age and younger go to the show without a bunch of older people crowding and stuff."
"They do crowd the space, the older people," I remarked.
"Yes," Maggie says, apparently unimpressed watching the audience moshing at their last DKM concert.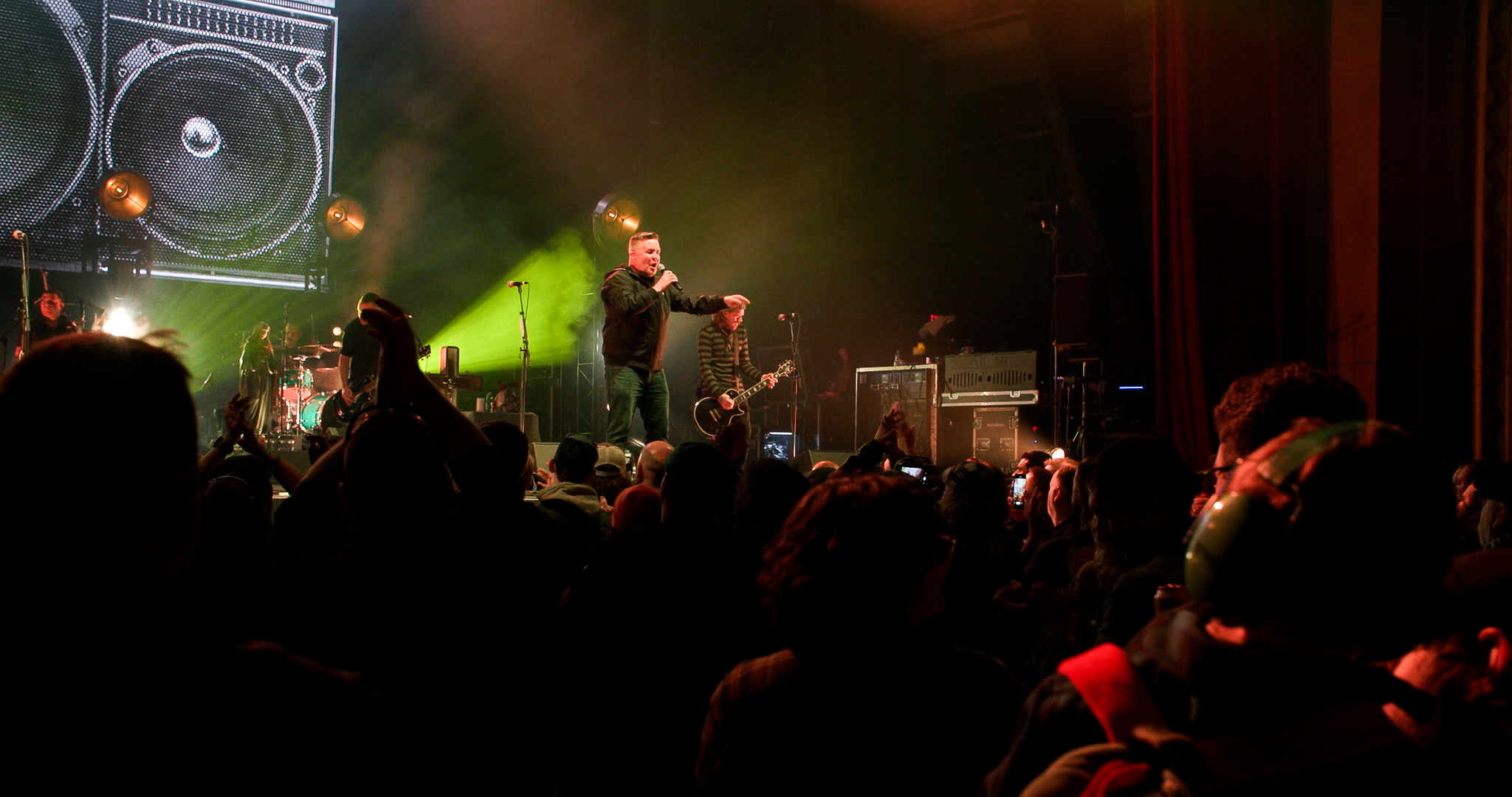 "We always say the [older siblings] carry the burden of cancer," Tara says, believing that Ken is aware of that. "I think that's why he tried to make it special for her. When they came in 2019, Maggie had a pink guitar and Ken and Tim both signed it.
"I feel he didn't just come and visit Quinn in the window. He actually followed through and kept the relationship going. That just shows how much he cares. He's coming back from Europe, and he's worrying that if we're going to come to a show. That's pretty incredible. We're nobodies, you know what I mean?"
Like so many, Tara feels proud to have Dropkick Murphys as her hometown band: "When you think of Boston, you think of Dropkicks. You think of singing "Tessie" at the Red Sox or "I'm Shipping Up To Boston" at the Bruins. You really can't think of Boston without thinking of them. Then the fact that they give back to Boston so much, it's incredible. 
"They didn't just become famous, become this awesome rock band, and then do their thing. They were like 'Hey, we became this awesome rock band, and everybody knows what good we can do with it.' I think that's a true test of people, good people."
For more information about The Claddagh Fund, visit claddaghfund.org.