Drake has found unlikely inspiration on his new single, "Search & Rescue," which features the sampled voice of Kim Kardashian discussing ex-husband Kanye West in the 2021 series finale of E!'s Keeping Up With the Kardashians. "I didn't come this far, just to come this far and not be happy, remember that," Kardashian says in the clip.
The track itself was co-produced by longtime collaborator Noah "40" Shebib in tandem with Beautifulmvn, Bnyx, Lil Yachty, Sadpony, and Wesley Curtis. Drake's most recent new track, "We Caa Done" with Popcaan, arrived in January on the heels of two 2022 albums: Honestly, Nevermind and Her Loss with 21 Savage.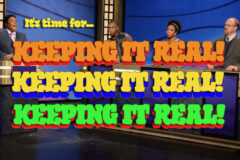 As for the other "Search & Rescue" producers, Sadpony and Lil Yachty worked closely on the latter's recent surprising turn towards psychedelic rock on Let's Start Here, while Bnyx has collaborated frequently with Yeat.
As previously reported, Drake will embark on his first proper tour in five years this summer when he hits the road with 21 Savage. The It's All a Blur Tour will begin June 16 in New Orleans and hit North American arenas through Sept. 5 in Glendale, Az.
Drake also performed earlier this month at J. Cole's Dreamville festival in Raleigh, N.C., and teamed with GloRilla, Lil Uzi Vert, and Lil Wayne for versions of their songs during his set.