From Pixies in 2004, Rage Against the Machine 2007, Refused and At the Drive-In in 2012, and the classic Guns N' Roses lineup in 2016, Coachella has long played host to major rock band reunions.
That well seemed to dry up in the years before the pandemic as Coachella moved farther away from guitar-based music, but the short-notice inclusion yesterday (April 14) of blink-182 — the trio's first performance with guitarist Tom DeLonge since 2014 — brought the festival back to its roots.
Blink easily drew the largest non-headliner crowd of the day, with the mob spilling out from the Sahara tent to nearly past the Ferris Wheel. Trust us when we say it was tough to get a close view of the stage.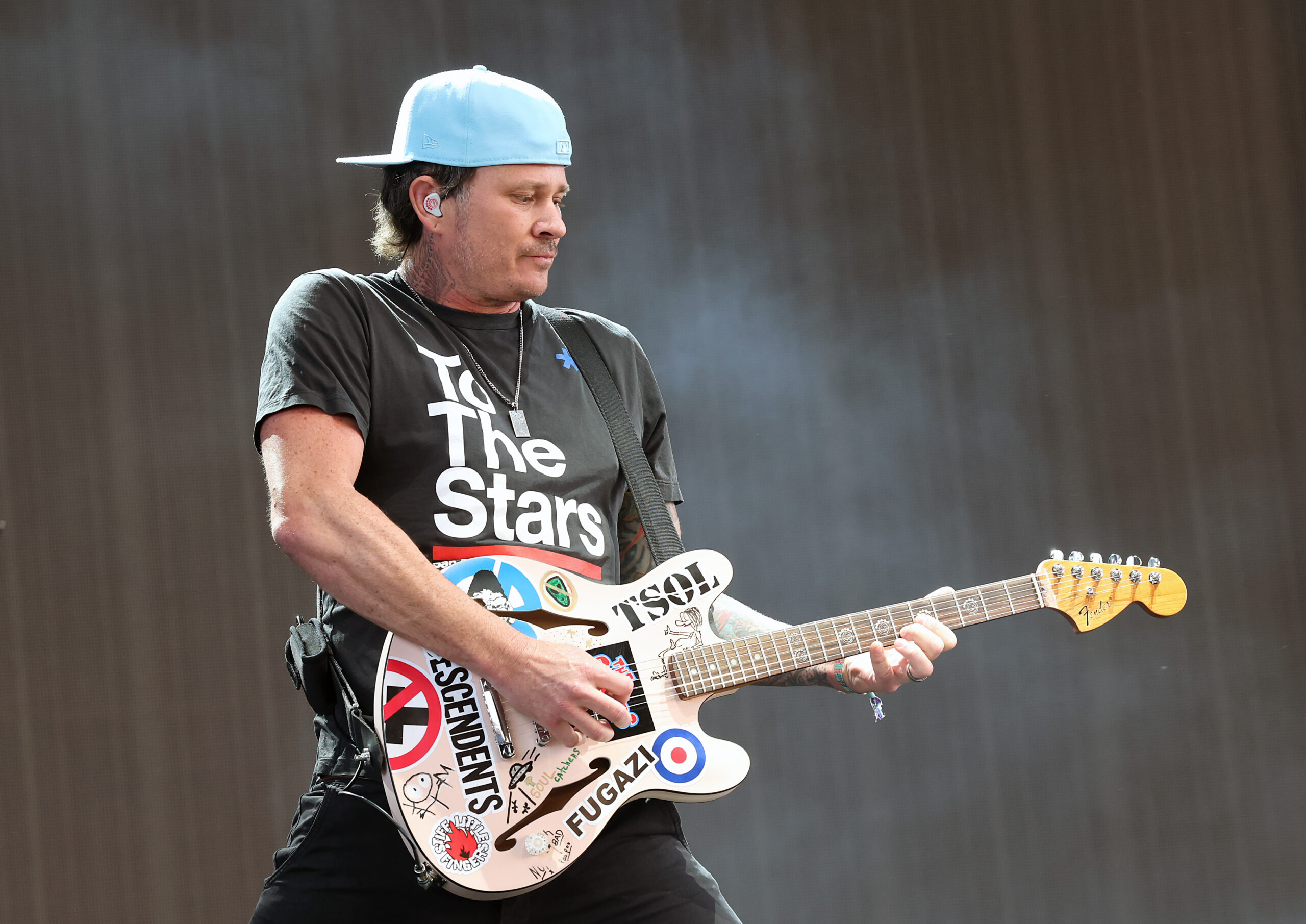 Since DeLonge's acrimonious departure, Mark Hoppus and Travis Barker kept blink going with Alkaline Trio's Matt Skiba filling in. But on the one-two opening punch of "Family Reunion" and "Anthem, Pt 2," the original trio's chemistry was instant, as if no time at all had passed. Hoppus told jokes about UTIs and genitals, and frequently traded quips with DeLonge about the Dalai Lama's recent spate of bad press. Indeed, "the boys are back," Hoppus proclaimed early in the hour-long set.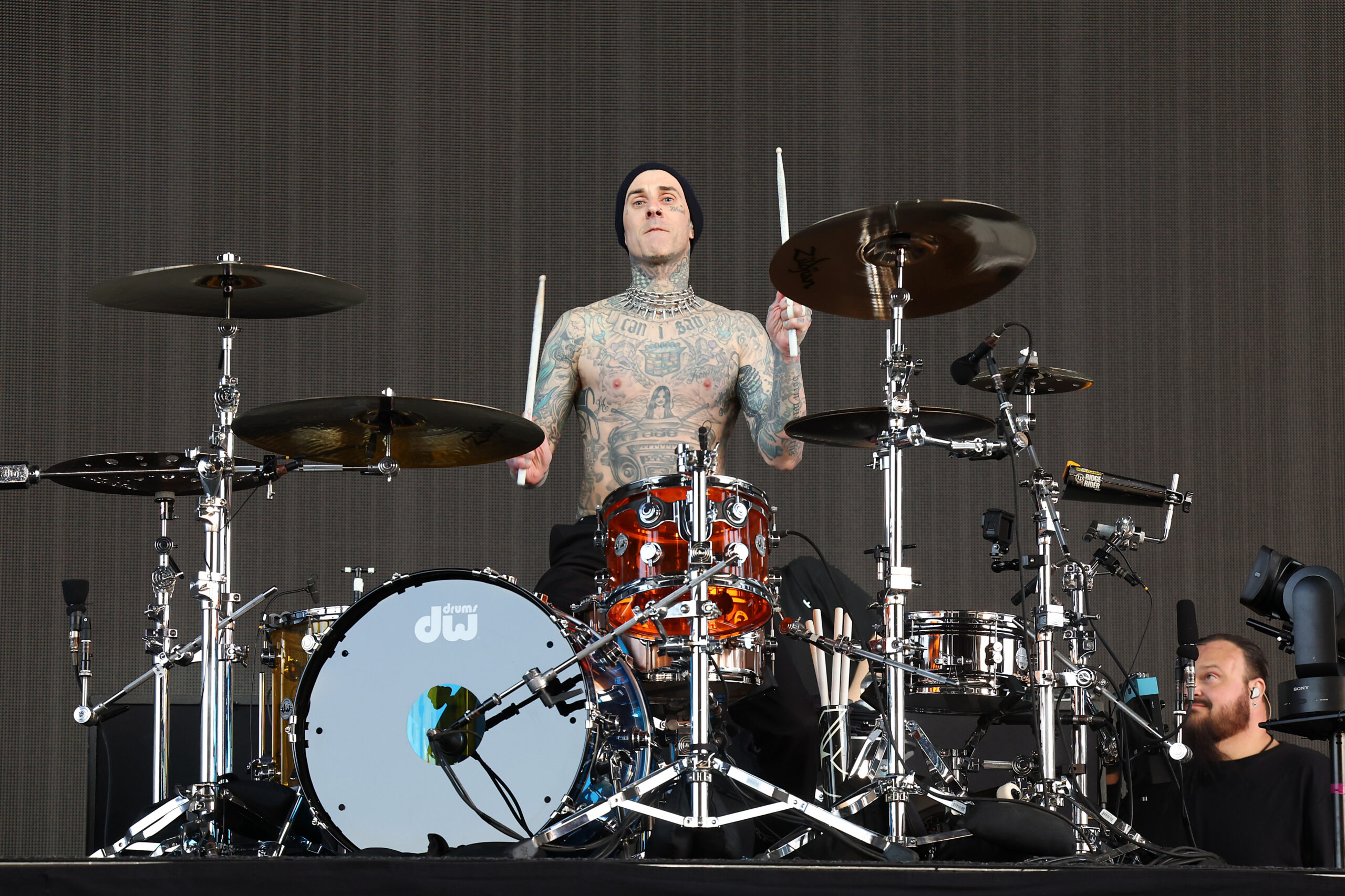 Blink was so relaxed on stage that Hoppus didn't even have to coax a "Hi" out of usually quiet drummer Travis Barker. After Barker greeted the crowd, Hoppus said that wouldn't have happened at U.K.'s Reading Festival.
The band also debuted its first reunion single, "Edging," in addition to plowing through its greatest hits. As it closed with "All the Small Things" and "Dammit" tagged with "No Scrubs," blink pulled off the rare feat of uniting new Coachella fans with the ones who've been rocking out here for two decades. With a year-plus reunion tour about to begin, blink managed to exceed all expectations. Tell that to those three kids who helped transform the Warped Tour!
Blink-182 Set List:
Family Reunion
Anthem, Pt. 2
The Rock Show
Man Overboard
Feeling This
Reckless Abandon
Dysentery Gary
What's My Age Again?
Edging
Dumpweed
Aliens Exist
First Date
Don't Leave Me
Down
Happy Holidays, You Bastard
I Miss You
All the Small Things
Dammit / No Scrubs