Welcome to Band Jury, a SPIN series in which artists defend black sheep albums they feel deserve another listen. These are projects that, for whatever reason (middling sales, negative reviews, a misunderstood stylistic shift) have fallen slightly out of fashion — or perhaps never reached it to begin with.
The Defender: A.C. Newman
Qualifications: Singer/chief songwriter/multi-instrumentalist of Canadian indie-rock band The New Pornographers, who recently released their ninth LP, Continue as a Guest, and will launch a supporting tour on April 19; human who enjoy music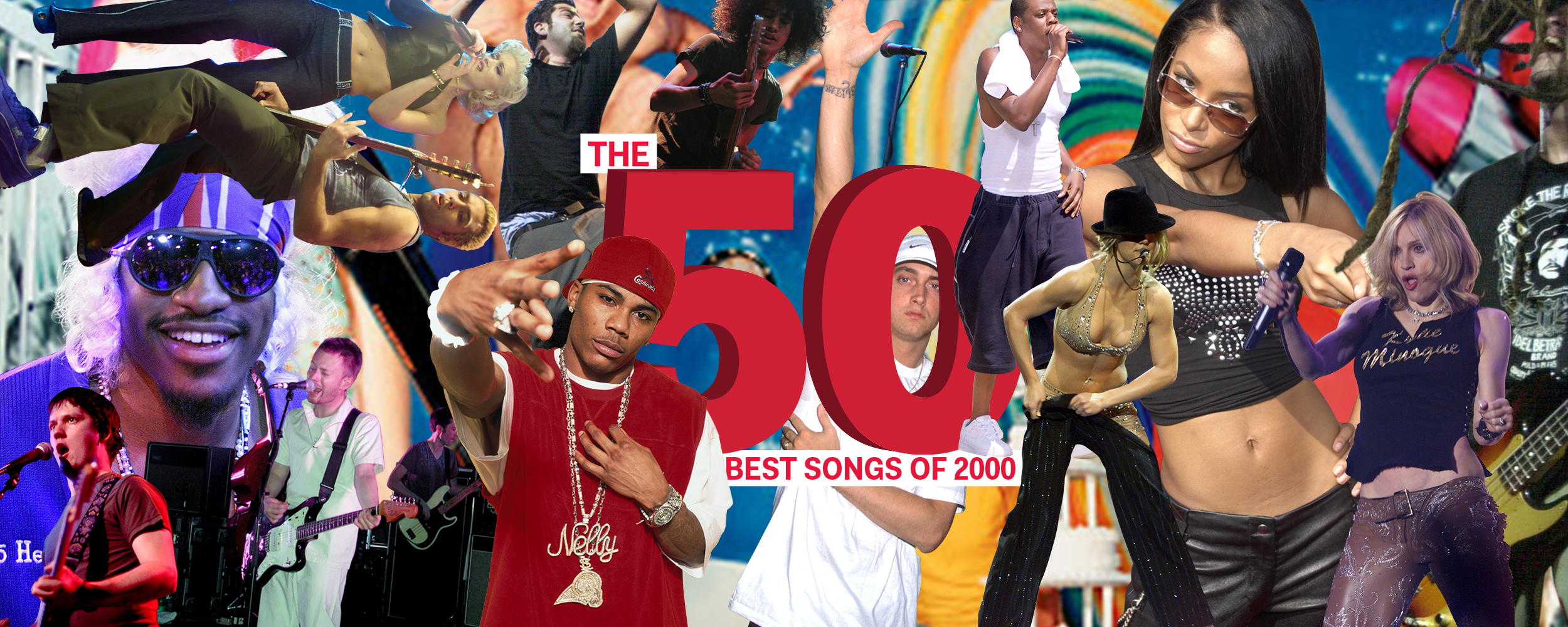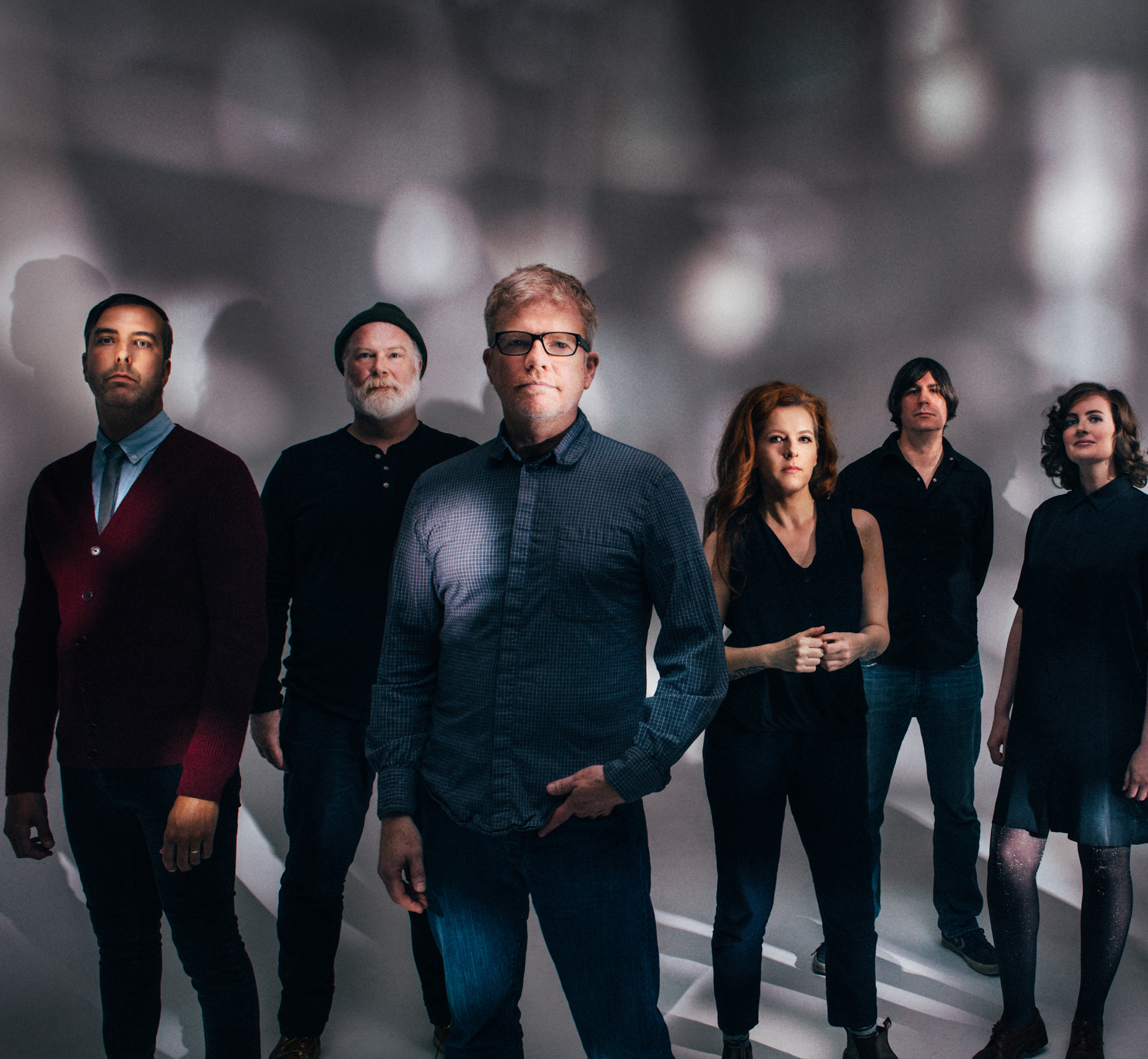 The Defended: Clap Your Hands Say Yeah's 2007 album, Some Loud Thunder
Overview: Somewhat mixed critical reception, including their lowest Metacritic score of 63; one single, "Satan Said Dance," which Rolling Stone ranked as the year's 95th-best song; second-worst score (2.88 out of 5.0) on fan-review site RateYourMusic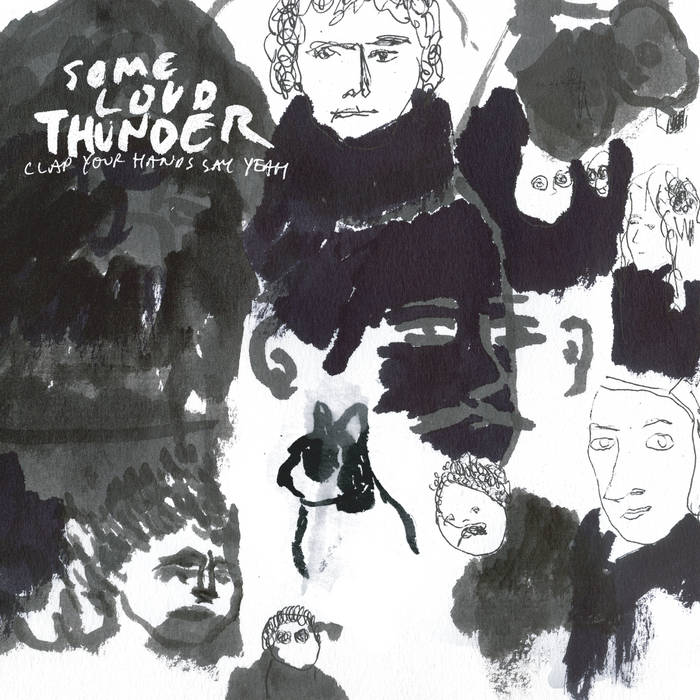 A.C. Newman and I are shooting the shit about Sophomore Slumps — or Difficult Second Albums, or whatever critic-jargon term you prefer for musical sequels that flatline following a beloved debut. With perfect timing (and impressive memory), the New Pornographers frontman recalls a hilarious anecdote involving U2's Bono, originally shared during a 2005 SPIN profile of the Killers.
"This just popped in my head: I don't know if it's apocryphal or not, but apparently Bono came up to [Killers drummer Ronnie Vannucci], put his arm around him, and said, 'Spare us the interesting second record,'" Newman says, cackling at the thought. "I love that because it makes me both like and dislike Bono at the same time."
At the time of that interview, the Killers' mega-platinum, Grammy-nominated Hot Fuss — the one with the inescapable alt-rock hits "Mr. Brightside" and "Somebody Told Me" — was only a few months old. Bono's supposed advice makes sense on a practical level — why fuck up a winning formula? And Newman knows that fan feeling: "We've all felt that way, like, 'Oh, what are you doing? Come on!'" But he also respects the risk-takers, the button-pushers, the ones who utilize their moment in the spotlight to explore whatever weird impulses they can while they can. "Then you have the interesting second records like [Weezer's] Pinkerton or MGMT's Congratulations," he says. "'It's the interesting second record! It rules!'"
Enter: Clap Your Hands Say Yeah, the Philly/Brooklyn indie-rockers who, with their self-titled debut, briefly became poster children of the blog-rock era. The band's quirkily hooky songs detonated on the Internet through word of mouth, DIY sweat, high-profile fans (both David Byrne and David Bowie both attended early shows), and well-timed reviews (including Pitchfork's 9.0 take) — suddenly singer-songwriter Alec Ounsworth found himself with a sizable audience. But instead of chasing iPod commercials through another album of dancey New Wave beats and clean-sparkle riffs, he hit the studio with producer Dave Fridmann (The Flaming Lips, Mercury Rev), experimenting with abrasive production techniques and less immediate (if equally beautiful) melodies.
The reception was far more muted: As of this writing, Some Loud Thunder has Clap Your Hands' career-worst aggregate score on Metacritic and their second-worst tally on fan-review site RateYourMusic. Newman understands, to a degree ("I've been a fair-weather fan for a lot of music," he admits), but he also thinks the album, now removed from the weight of expectation, has earned a reassessment.
"I felt like [Some Loud Thunder] had all the things that made the first record good, but it was a little odder," he says. "And in this case, that oddness did not pay off for them. I think a lot of people just thought, "This is too weird." You know how sometimes what people love about a band is what people start to dislike about them? Their first record comes out, and people go, "He kinda sings like David Byrne! Cool!" Then the next record comes out, and people are like [in an annoyed tone], "He sounds like David Byrne!" [Laughs.] A compliment can become an insult very quickly."
SPIN: Do you remember when you first heard the first Clap Your Hands album? Were you into it, just like every other indie-rock fan on the planet?
A.C. Newman: Yeah! I remember it very clearly because I'd just started dating my wife, so it was a very exciting time in life. We were in California, and I went to Amoeba in San Francisco and bought Sufjan Stevens' Illinois and Clap Your Hands on the same day. I bought the two most 2005 albums possible. I remember driving down I-5 south from San Francisco to Arizona. Those two records were kind of the soundtrack, and I was totally into it. I thought, "This is so good."
You're right about both those albums. Clap Your Hands really feels like the year 2005, partly because of how it blew up online and came to define "blog-rock."
They were both essentially DIY records!
They'd organically built this career from that buzz. And that leads us to the Difficult Second Album.
I think Pitchfork gave it a 7.0 or something [7.2], which seemed like, "Oh, damn." Their first album probably got a 9.5 or something [9.0]. So for the big Best New Music album to suddenly become a 7.0 felt like a diss. Now everything gets a 7.0 on Pitchfork. If Pitchfork gives you a 7.0, you're like, "That's what everybody gets." [Laughs.] But I think for them to get that 7.0 back then felt like, "Ouch!"
I think a lot of fans and/or critics weren't prepared for the change in style — or they just wanted more of the first album.
In 2005, it felt like they were just literally everywhere. Then I remember hearing [Some Loud Thunder] and thinking, "This record is great" and being shocked [at the response], like, "Oh, their time is done, huh?" Not that their time was done — just in terms of being the band of the day, which does not mean their career is over. It just means you switch gears. I think I probably picked this record because I felt some parallels there. Their first record came out [less than two months before] Twin Cinema, which was us at our most popular. That was probably our biggest-selling record — and probably one of most critically acclaimed. It's hard not to look at other bands who were popular at the same time and feel a certain kinship for the things they go through.
Some Loud Thunder's most divisive moment is the opening title track. I don't remember the last time a song's production was so aggressively critiqued. Pitchfork wrote, "'Some Loud Thunder' seems like a solid, peppy indie rock song, but it's such a mess that it's hard to tell for sure — pickled in ugly distortion, it sounds like a bad rip." Popmatters wrote, "The opening title track of Some Loud Thunder is baffling in its production values. The only instrument that isn't distorted from an overly loud recording session is what seems to be a rather persistent woodblock." Allmusic wrote, "It's waaaaaay over the top (it actually physically hurts to listen to it) — it's not heavy, it's painful." Do you recall your first time hearing Some Loud Thunder? What do you think of Dave Fridmann's production?
I think I had [a similar] reaction, [that] some interesting, abrasive production choices were made. On one of the first songs — it might be "Emily Jean Stock" — there's a point where there's a distorted gate on the drums, which is a cool effect, but it also sounds kind of wrong. It sounds like when you go, "What happens when you turn all the knobs up to 10?" I remember at the time having that reaction, like, "Huh. Interesting choice," especially considering they had Dave Fridmann, who knows how to do this stuff and sound less abrasive. Part of his sound is a kind of warm overblown-ness. And this had a kind of cold overblown-ness. And I thought, "Well, they clearly meant to do that. If Dave Fridmann did it, it wasn't a mistake." As another artist, I respected that weird choice, the same way I respected when Fiery Furnaces put out an album with their grandma singing. I thought, "That's a weird move but kind of a cool weird move."
I think this record had a few of these things on it. It makes you realize that the first record is almost easy listening compared to it. On the first record, you had this slightly difficult voice but music that was very breezy. On the second record, you had that difficult voice back again but then music that was getting difficult. Maybe that pushed a few people away. Maybe for a few fair-weather fans, the balance between difficult and easy was tilting too much toward difficult.
Yeah, it clearly didn't capture people's attention in the same way, and that's a shame.
I was a little shocked that people weren't talking about it as much. That also made me think about the pros and cons of being DIY. If you're the absolute band of the moment and put it out yourself, your record has a momentum of its own and you just need to keep it in print. I think that was the case with them. Their record came out and just hit in the right way. Then you come out with the difficult second record, and it does well at the beginning, but then it doesn't have that momentum. You're DIY, but you don't have that infrastructure behind you. If your record stops moving, there's no label to go, "Hey, how can we figure out how to keep this record moving?" Your record just stops.
With the first record, it felt like people were talking about it for a solid year. The press kept coming in. With this one, it felt like a burst of press when the record came out and then that was it. Then nobody talked about Some Loud Thunder, which is how it is with most records, so we should not weep for Clap Your Hands. They were lucky enough to have one record that captured people for a year, and few people get that. But I think that's the downside of being DIY. Also, I'm theorizing. I don't know the true story.
Putting aside the abrasive production, there are some gorgeous, fascinating songs on this record.
There are moments where the melodies are prettier. There are songs that are more beautiful [than the first album]. I really like "Underwater (You and Me)." [There's] "Emily Jean Stock," which is almost girl-group in a way, and "Mama, Won't You Keep Them Castles in the Air and Burning?" "Yankee Go Home" is a beautiful song. "Satan Said Dance" is kinda goofy, and that was the single, wasn't it? They always pick the goofy ones as the single. It's like Parquet Courts' "Wide Awake." Why is that their biggest song? Because it's just dumb.
Even though all the other original members have left, Alec is still out there doing it: recording, touring, sometimes playing super intimate living room shows. Have you kept up with Clap Your Hands?
No, and it's another thing that makes me think about us. I feel like, good God, how many people are honestly going, "The New Pornographers are still around?" [Laughs.] I feel that way about Clap Your Hands, so why wouldn't [people]? It's not me being self-deprecating. I've been a fair-weather fan for a lot of music. I was obsessed with Sonic Youth, but I kinda stopped listening after Goo. There are so many bands like that. Wowee Zowee kinda lost me, and then I sort of drifted away from Pavement. I was always that person, so when people are that kind of fan with us, I think, "Yeah, why not?" It's what I deserve. If you loved Twin Cinema and then heard Challengers and said, "I don't like it" and moved on, you are just like me. [Laughs.] I can't blame you. Sometimes you come back to those records like 10 years later, and maybe some people will come back to us.
But yeah, I did feel kind of bad. I was on Apple Music, like, "Clap Your Hands put out an album a few years ago? Good God!" There are so many examples of that. Have you heard the Echo & the Bunnymen record from, like, 2000? It's this really nice, kind of subdued singer-songwriter record that doesn't really sound like Echo & the Bunnymen. They were clearly moving on to this different thing. But a lot of people don't know about it. Ocean Rain is one of my all-time favorite records, and then they had some singles after that like "Bring on the Dancing Horses." And I think most people just assumed they stopped. But they kept going. There are a lot of bands like that. And when you become that band that's been around a long time but is still going, you have more empathy for them.
On Some Loud Thunder, I think Clap Your Hands kept elements of what people loved about the first album but also tried to push people. I really respect them for taking that artistic risk. They seized the spotlight when they had it and made the album they wanted to make.
Yeah! I felt this shared experience because they were coming off their big album and made Some Loud Thunder. We were coming off our big album and made Challengers. They're two very different records, but I think I felt that same thing: "You guys are trying to do what we're trying to do." Some of my absolute favorite bands are so formulaic, and I think it's a great formula, and why not stick to that formula? But I don't want to be that band. I remember when we were making Challengers, some of the more rock[-styled] songs were the ones getting cut. I said, "I'm only keeping the songs that resonate with me." I've been saying for 20 years: I'd rather people hate me because I changed than hate me because I didn't change." It's gonna be one.