Punk's not dead. But it has been around long enough to belong in a museum. Which is why there's big excitement about the opening this month in Las Vegas of the world's first museum dedicated to the subculture.
The Punk Rock Museum was conceived by Fat Mike of NOFX and Warped tour manager Lisa Brownlee and brought to life by a collective of lifelong punks and industry vets, including members of Pennywise and Less Than Jake. It will serve as a repository for the ongoing history of punk, but also hopefully erase the indignity done to the culture by the 2013 punk-themed Met Gala. (Yes, it's been 10 years and some of us are not over it!)
Because it's not easy to put punk under glass. It's a snarling, spitting, squirming sort of thing that, despite that one cliché look sold as Halloween costumes, is nothing if not diverse, and ever evolving. If you're going to define it, well, you'd best be from the scene, or dedicated to listening to those who are. Thankfully, the new Punk Museum is just one of several places around the world that gets it right.
Here are some of the best museums, galleries and other places across America, the UK and the globe where you can explore the history of punk from the 1970s to today. So, let's get in the van and (hey ho) let's go!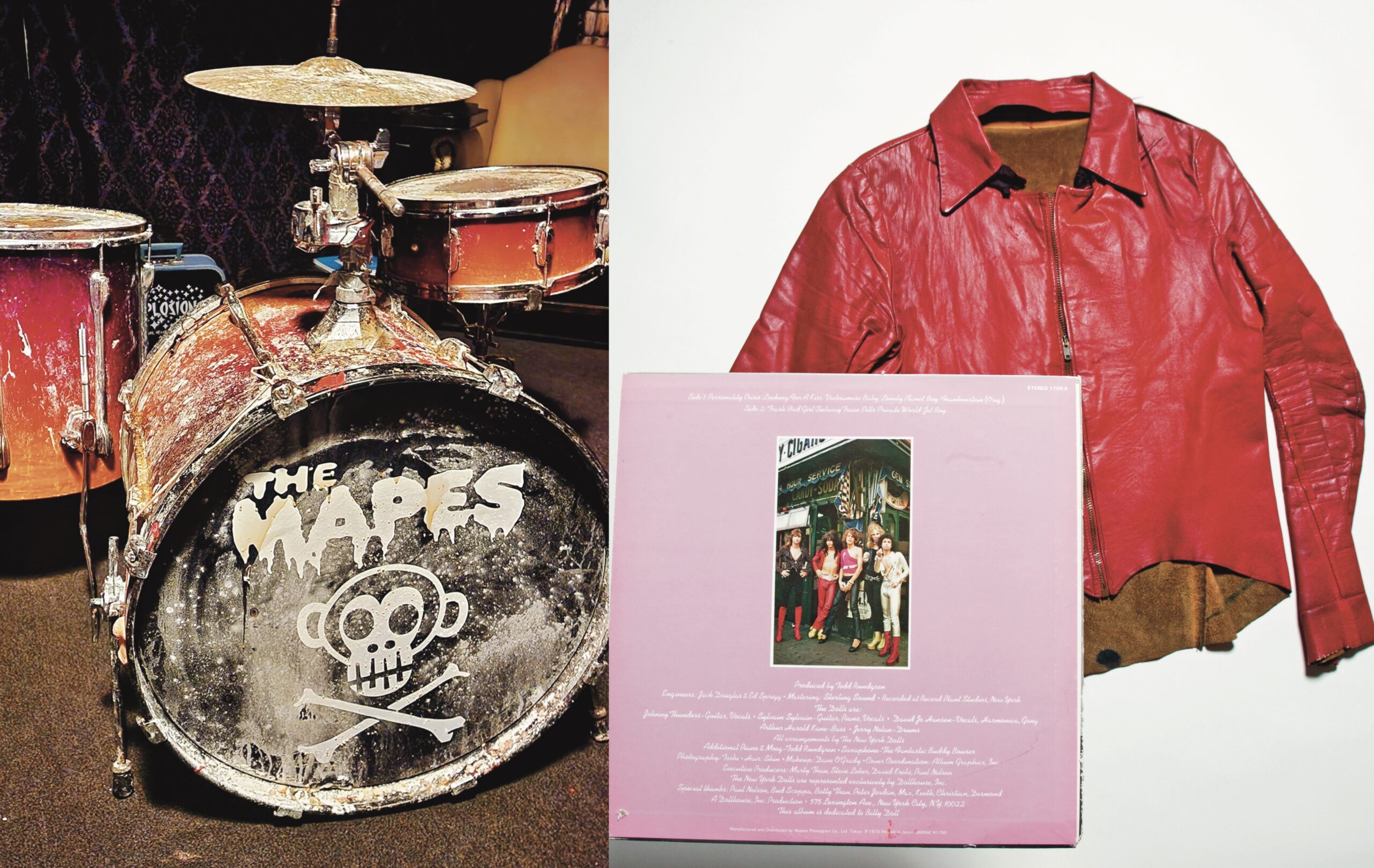 1. Punk Rock Museum (Las Vegas, USA)
What's great about this brand-new museum is not just that it's 12,000 square feet packed with instruments, clothing, set lists, and other artifacts from everyone from Johnny Thunders, Debbie Harry, FEAR, and Joan Jett, to Sum 41. It's that it truly wants visitors to be involved. Hit up the Jam Room and thrash on guitars and amps donated from members of Rise Against, Sick of it All and more. Break a string? No problem. In a band? Bring in your gig flyers to be pasted on the giant Wall of Insignificant and Unknown Bands.
The Punk Rock Museum also offers guided tours with legends of the scene, including members of the Vandals, L7, Social Distortion, Pansy Division and Fishbone. These tours are designed as intimate experiences where you get to hear about the history of punk directly from the musicians who made it.
2. Icelandic Punk Museum (Reykjavik, Iceland)
The Icelandic Punk Museum is truly underground. Down some narrow steps into an even more narrow hallway, you'll find walls and stalls covered in photographs, posters and news clippings documenting the country's punk music scene from the '70s through '90s. Did I say stalls? Yes, the museum is in a former public toilet, and most of the information is pasted into the tiny bathroom stalls, some of which still have their toilet bowls inside. (Please do not use!)
Well worth the tight squeeze, the museum is packed with interesting (and hilarious) history, in both Icelandic and English. Music blasts through speakers and also in headphone listening stations. Discover Iceland's first punk band Fræbbblarnir, or Kukl, a post-punk group featuring future superstar Björk.
3. Nirvana: Taking Punk to the Masses at the Museum of Pop Culture (Seattle, USA)
More than 30 years after "the year punk broke," it can be easy to forget the seismic shift in culture that occurred when Nirvana's Nevermind ousted Michael Jackson as the No. 1 album on Billboardin January 1992. At the Museum of Pop Culture in Seattle you'll be reminded of the wild trajectory of these alternative music icons. More than 200 items are on display including instruments, a casting call sheet for the "Smells Like Teen Spirit" music video and the striking full-sized anatomical mannequin with angel wings from the In Utero cover art. It's all very glossy and a bit like being in a particularly cool Hard Rock Café, but the fact that Nirvana is a permanent exhibition in a museum designed by Frank Gehry says so much about their importance, not just to punks, but to the whole world.
4. Riot Grrl as Part of HerStory at the Smithsonian (Washington, DC, USA)
The Riot Grrls of the '90s changed the history of punk, which means they changed the history of music. So, it makes sense they are celebrated as Changemakers in the expansive exhibition HerStory, which explores the social impact of women's leadership in music. Visitors can see copies of ground-breaking feminist zines like Girl Germs, created by Allison Wolfe and Molly Neuman of Bratmobile, and Rockrgrl, America's first national publication for women musicians, plus ephemera from Bikini Kill and other artists who did so much to bring girls to the front. Even better, it's free. On now through to February 2024 at the Smithsonian Libraries and Archives in the National Museum of American History.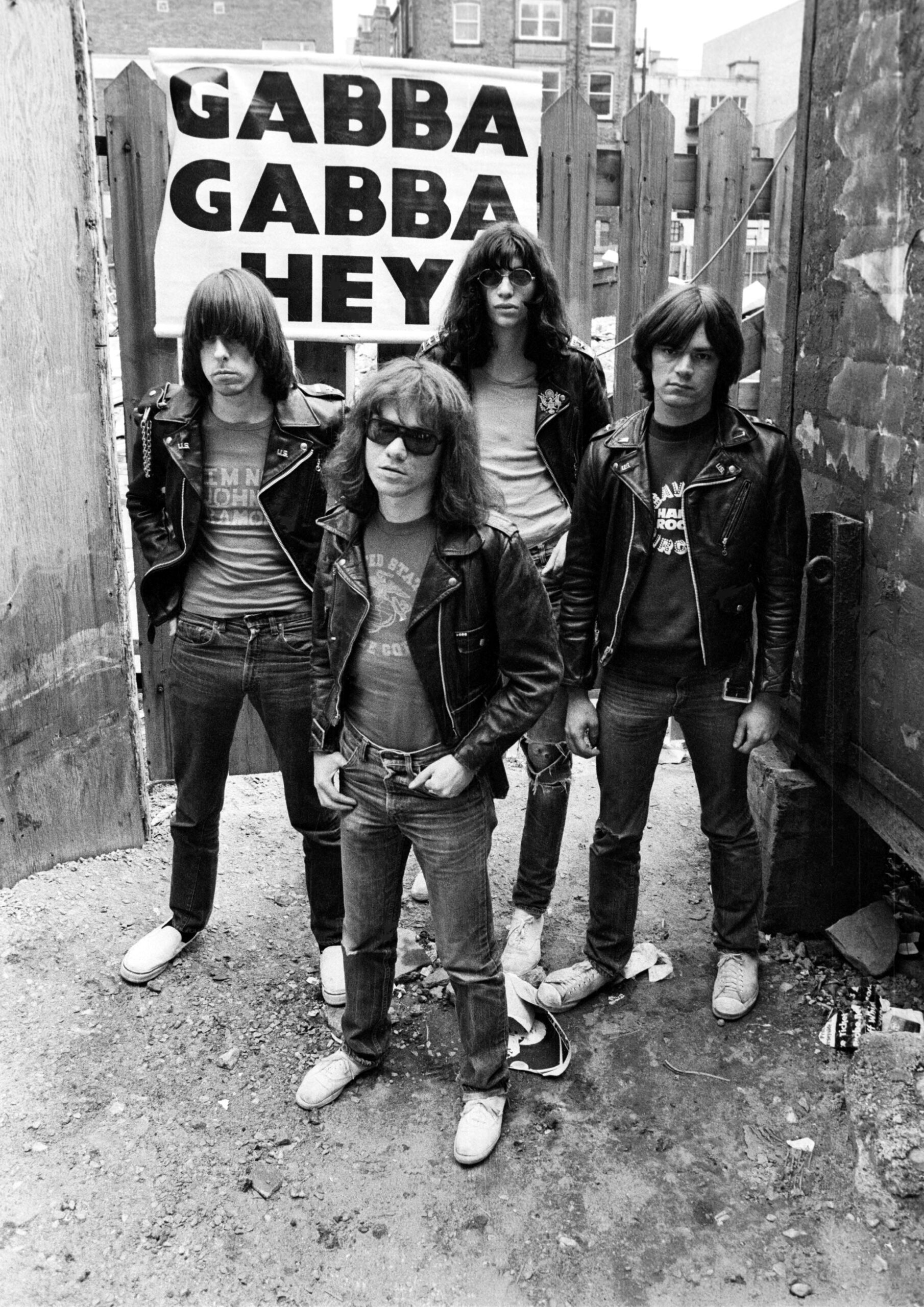 5. Ramones Museum (Berlin, Germany)
Fan and collector Flo Hayler opened the world's only museum dedicated to NYC punk pioneers Ramones in a Berlin basement, originally as a place to store his personal collection. The museum now boasts more than 1,000 Ramones items and Hayler worked with the late Arturo Vega, creator of the iconic Ramones logo and often called "the fifth Ramone," on exhibits that have attracted punks from around the world. Johnny's jeans, a signed leather jacket, never-before-seen photos from Ramones manager Danny Fields and many T-shirts, set lists and flyers are highlights.
The Ramones Museum closed temporarily in 2020 due to pandemic restrictions but is set to reopen this summer. And starting in May, Hayler is offering guided tours of Berlin's punk history—in his decorated Ramones van, naturally.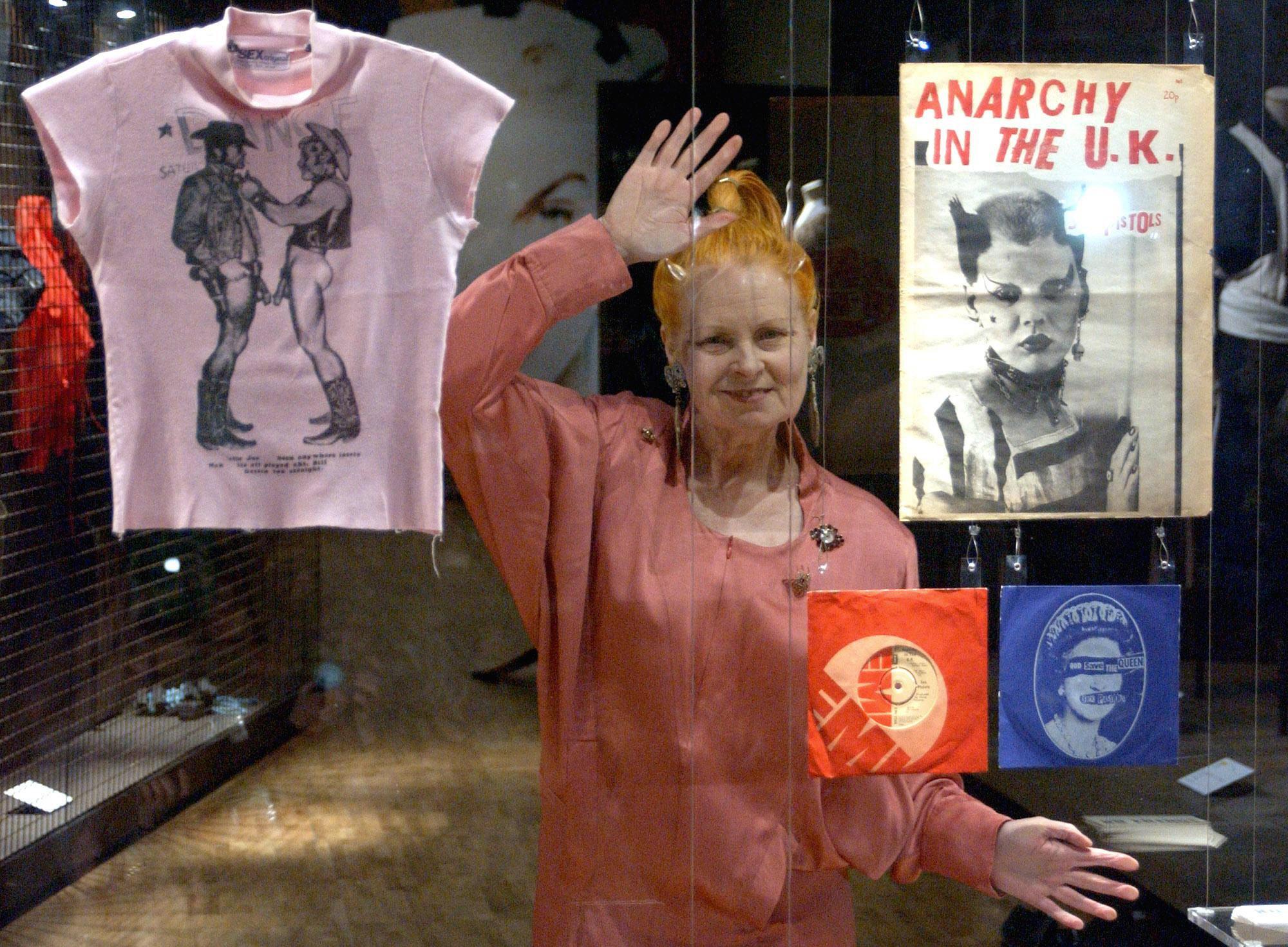 6. Sex Pistols Clothing at The V&A (London, England)
Because punk culture is more than just the music, especially in the UK, a tour of punk museums must include a stop at the Victoria & Albert in South Kensington, London, the world's largest museum of applied arts, decorative arts and design. Also known as the V&A, it maintains an archive of vintage clothing and band buttons by OG punk designers such as Vivienne Westwood, Malcolm McLaren, and Jamie Reid, whose original yellow Anarchy in the UK T-shirt from 1978 epitomizes the cut-and-paste style of the Sex Pistols. Also be on the lookout for clothing from the V&A's Japanese Punk Lolita collection, which show how punk streetwear as invented by the Brits has travelled the world.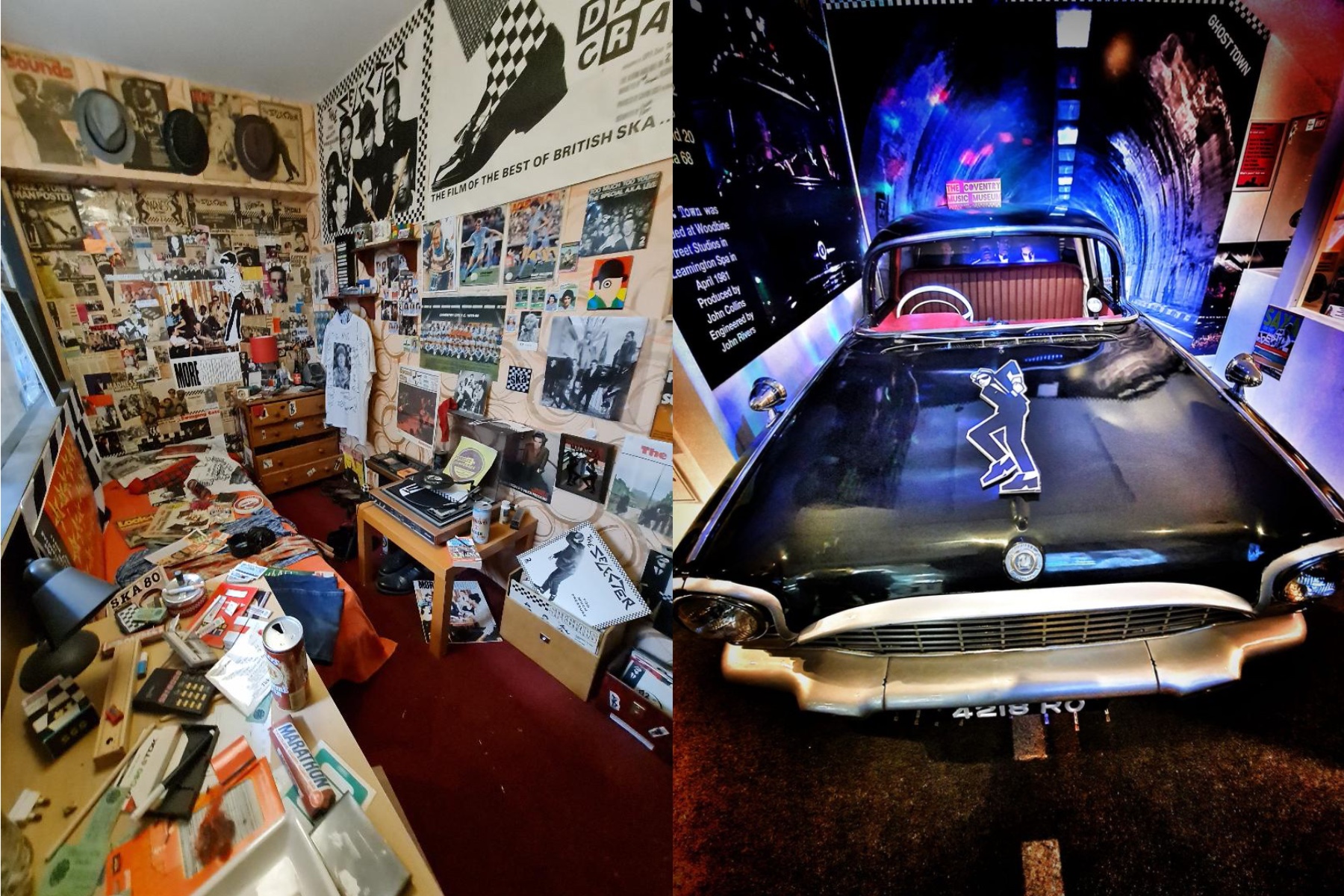 7. 2-Tone Village at Coventry Music Museum (Coventry, England)
Ska fan? Don't miss this small but vibrant music museum in Coventry, a city in the West Midlands of England considered the birthplace of 2-Tone music.
Step into the bedroom of a 1980s Rude Boy, which recreates the poster-plastered milieu of a teenaged fan of bands such as Coventry legends The Selecter or Madness and The English Beat. Guests can also sit in the actual 1961 Vauxhall Cresta auto that The Specials drove around in the music video for "Ghost Town." While not exclusively a ska museum, the history of 2-Tone is fully presented in all its black-and-white glory in this hidden gem run by enthusiastic volunteers proud of their local scene.
8. Kurt's MTV 'Unplugged' Guitar at Powerhouse Ultimo (Sydney, Australia)
Want to see the acoustic guitar Kurt Cobain played on Nirvana's MTV Unplugged up close? The famous guitar, purchased by Australian businessman Peter Freedman for $6 million USD in 2019 (the most paid for any guitar at auction to date), is on display in Sydney as part of Unpopular, an exhibit showcasing rare artifacts of '90s punk and alternative culture.
The core of Unpopular is the personal archive of another Aussie entrepreneur, Stephen "Pav" Pavlovic. The founder of Modular Records was an underground concert promoter in his youth, famously bringing Nirvana to Australia for their first and only tour. The exhibition includes handwritten letters and postcards, tour itineraries and setlists plus demo recordings and video from the many bands he's worked with, and new interviews with artists such as Dave Grohl, Ian MacKaye, and Kathleen Hanna reminiscing about their tour shenanigans down under. On now through to June 3 at the Powerhouse Ultimo Museum.
9. Punk Museum of Finland (Helsinki, Finland)
The Punk Museum of Finland doesn't have a fancy building for its collection of photos, vinyl, silkscreens and other items from the country's punk and hardcore scenes. Instead, it partners with community organizations and cultural institutions to exhibit its archives around Helsinki in public places such as the library, a rock bar, or even a sauna (this is Finland, after all). But you can now view the collection at their actual office, located in the industrial neighbourhood of Roihupello, which is open for visitors on Monday afternoons.
10. Museum of Youth Culture (London, England)
The world is filled with old punks (see the Las Vegas Punk Museum above), but most came to the scene in their youth. This new museum celebrates all the weirdness and wildness of adolescent life, with a focus on the various subcultures that took hold in England, including punk and its wayward children: goth, indie, psychobilly, and more. Their collection of personal photographs, clothing and other artifacts gets assembled into rotating temporary exhibits around the city, but you can visit their shop in London's fashionable Soho district for a sample and to find out what's on. In contrast to exhibits focused on punks that made history, The Museum of Youth Culture recognizes everyday teenage kicks, and that's hard to beat.