MC Lyte — born Lana Michele Moorer in 1970 — was a mere 12 years old when she wrote her debut single, "I Cram to Understand U (Sam)." Released in 1987, the track tackled the perils of drug addiction at a time when the crack-cocaine epidemic was exploding in the U.S. From the second she stepped onto the scene, the Brooklyn native established her voice, expertly rapping about topics that weren't traditionally addressed by the genre — and certainly not by a female rapper. But MC Lyte has been blazing a trail since the onset of her career. In 1988, she became the first female solo MC to drop a full-length album. Titled Lyte as a Rock, the First Priority Music/Atlantic Records release landed at No. 50 on Billboard's Top Black Albums chart, where it remained for 16 weeks.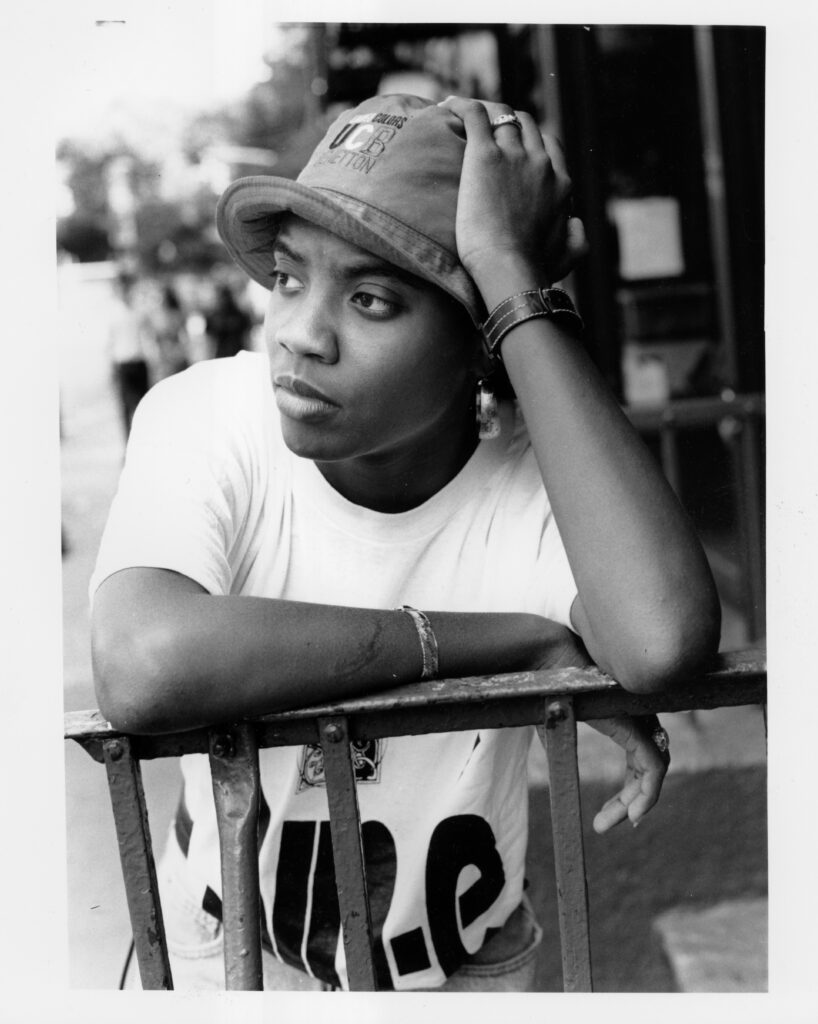 Over the last 30 years, MC Lyte has become one of hip-hop's most accomplished artists. Not only did she break out into acting and voiceover work, but she also created her own media brand, Sunni Gyrl Inc., became a motivational speaker, and launched the Hip Hop Sisters Foundation, providing scholarships for college students. 
We spoke with the rap pioneer about her incredible career, which includes two big projects with The Kennedy Center: MC Lyte and Warryn Campbell present My Block with Mary Mary, Erica Campbell and the Walls Group on April 9, as well as the second installment of I Am Woman: A Celebration of Women in Hip Hop on June 4.
SPIN: What was your household like growing up?
MC Lyte: There was always music. Whether it was Al Green or Carol King, there was music. I was a latchkey kid with lots of arts and crafts to help me get through the afternoon until my mom arrived. My mom played all kinds of music from soul to soft rock. I remember seeing her albums leaning against the Lloyd stereo system, like Earth, Wind & Fire and Isley Brothers. 
What initially drew you to hip-hop?
Hip-hop felt like it was calling me. I was inspired by Melle Mel and "The Message" [1982]. It called me to want to tell a story and paint a picture. Hearing MC Sha-Rock and other female rappers made me believe I had a voice and that I could speak life into others.
Listening to Salt-N-Pepa gave me confidence [that] if they could do it, so could I. I also had a writing partner named Eric Cole who was extremely supportive and pushed me to write.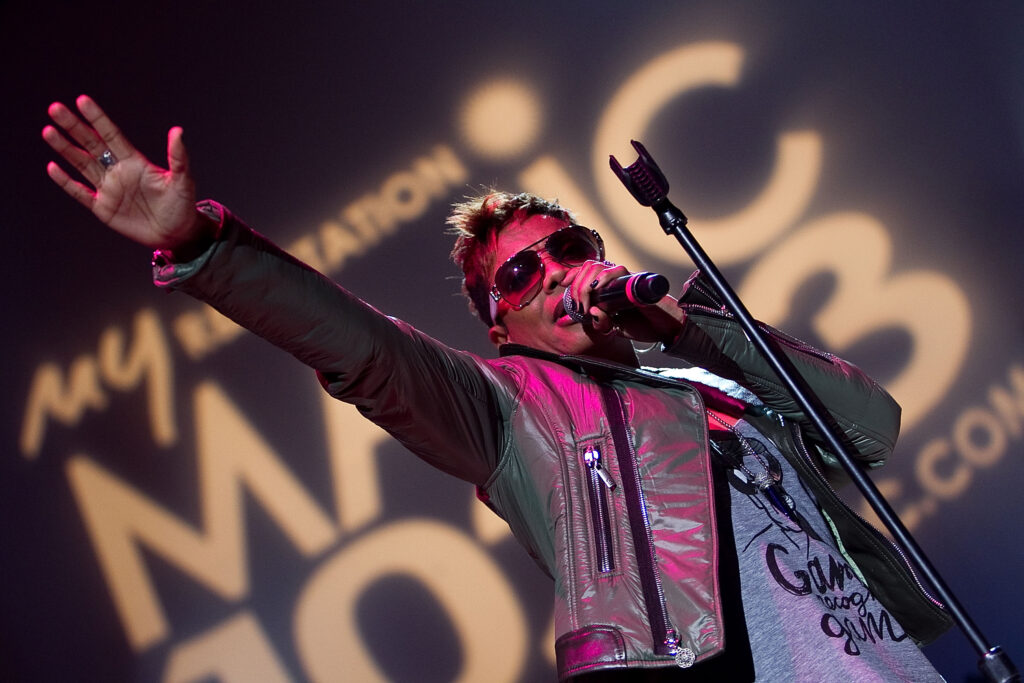 Did it feel intimidating at all in a genre dominated by men? 
No. I didn't give much thought to that factor. I just put my all in and didn't hold back. I thought nothing of competition. My goal was to speak of a message to influence and inspire my generation.
When did you realize you could make hip-hop into a career? 
Still figuring it out [laughs]. I guess when I turned 30 and I was still at it, or maybe seeing LL Cool J on the set of his sitcom [In the House] and watching him do it all. He was traveling, recording, and performing with deals in several places. 
Did you face any resistance from your family? 
Never. 
When you dropped Lyte as a Rock, what were some of the advantages of working with a major label? 
Being the first female artist at 17 made everyone at the label excited. 
Did you ever consider your gender an obstacle?
No. If anything, it gave me space to grow and become a force in a male-dominated field.
What and/or who inspired you to write "I Cram to Understand U?" 
In 1987, not everyone was so willing to talk about drug addiction. It was a story in my rhyme book that I was inspired to write because of the crack epidemic and what it was doing to the generations of people around the community.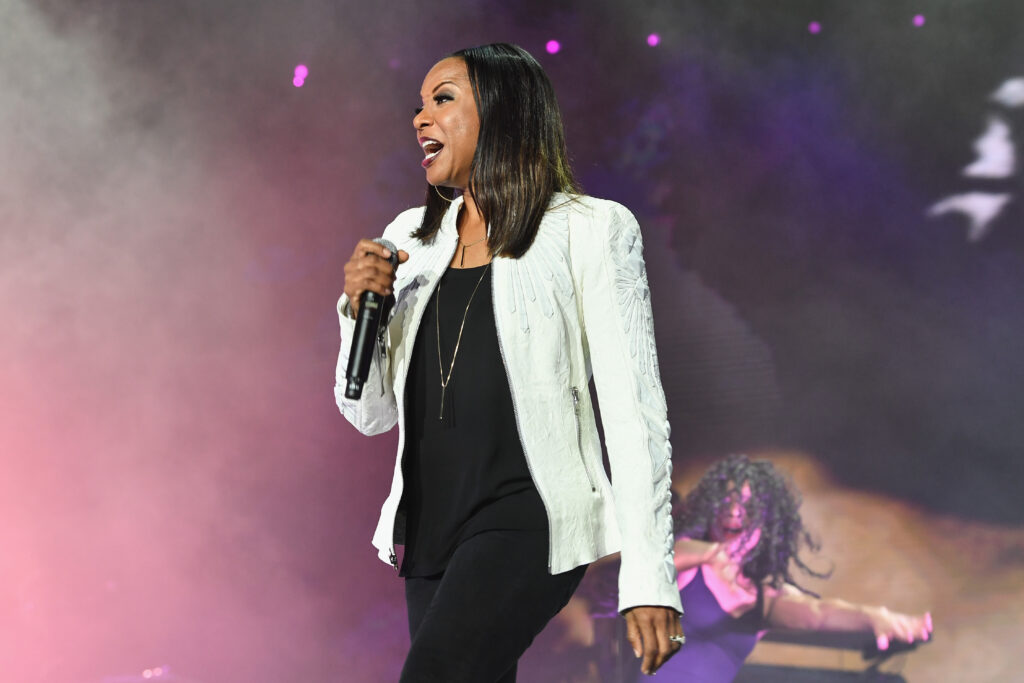 You've become a household name since the onset of your career. How have you navigated fame?
It's been so long, I'm just enjoying doing what I love. Fame is an additive. I want to positively influence the masses. 
What do you think of being "famous" in general? 
It's overrated, but in the larger scheme of things, it does help get things done. 
You've branched out into many other areas. You star in a show called Partners in Rhyme. What do you get out of acting that you might not get out of music?
It's a world where you can let go and become someone else and bring a character to life by working with a cast of others. I love the magic of movie making.
What projects are you working on now, especially with Hip-Hop 50 upon us?
Right now, I'm on set of Favorite Son on BET, in which I play the role of Sister Mae. Partners in Rhyme is in its second season on ALLBLK and just started airing on WE tv. I serve as executive producer along with Lynn Richardson, Brett Dismuke, Bentley Evans, and Nikki Love. I'm appearing in a new series called Angel as Detective Monroe on BET+. Our company Sunni Gyrl is in partnership with The Kennedy Center producing two amazing projects: MC Lyte Presents Warryn Campbell's My Block with Mary Mary, Erica Campbell and the Walls Group on April 9; and the second installment of I Am Woman: A Celebration of Women in Hip Hop on June 4.