When four friends named Sam Luca Baisch, Ferdinand Hübner, Chris Ronge, and Sascha Scherer (a.k.a. Rikas) traveled from Germany to Austin recently to perform at SXSW, they had some interesting impressions, to say the least. In the last four years they've performed hundreds of shows across Europe, with such festivals as Reeperbahn Festival, Fusion Festival, and MS Dockville in Hamburg under their belt.
But SXSW, as we all know, is its own beast.
With over 20-million streams, their indie-pop sound, no doubt, is defined by its listener. Undeniably, their upbeat/chill-out songs go down easy.
But how was their first trip to Austin? From shopping for cowboy boots to judging who has the best beer—we hate to spoil it for you—seems like they had a pretty great time.
Name
Rikas is the band name and I'm Sam. I play bass and sing in the band. 
Traveling from
Stuttgart and Berlin in Germany.
To
Austin, Texas 
From
13 – 20th March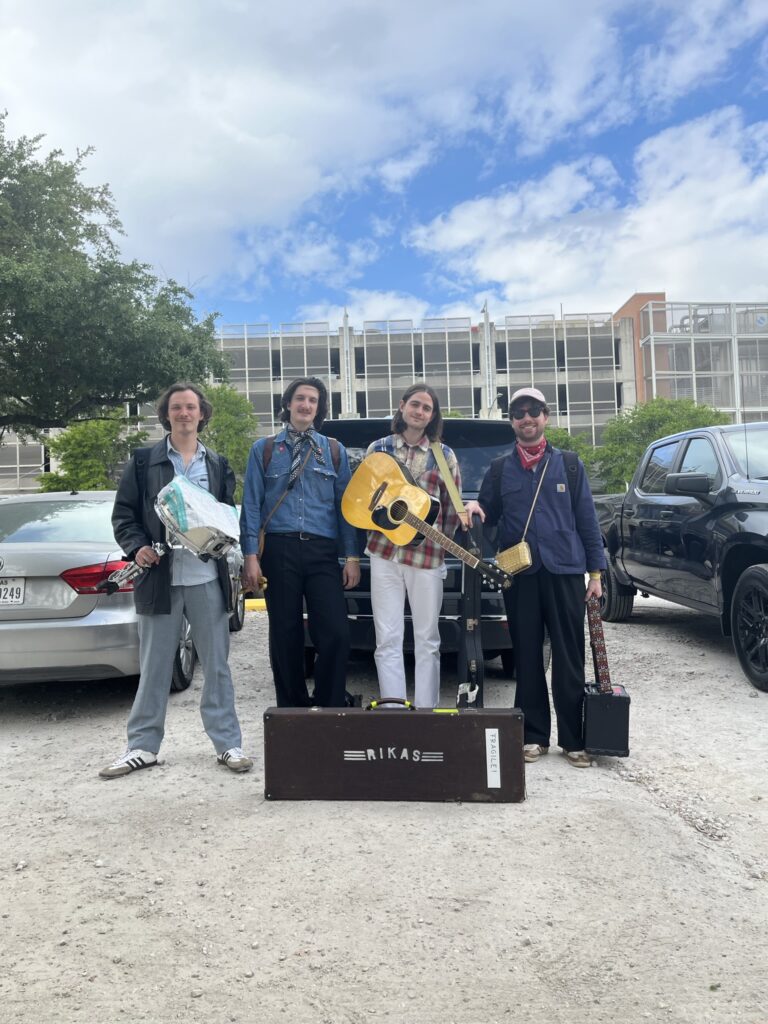 We played…
We had a bunch of shows in Austin.
03.11: We performed at the Luna Collective House Party in Austin.
03.13: We performed at the German House at Parkside this was our official Southby Event with Sparkling.
03.15: We performed around the streets of Austin. That was very fun and exciting. 
03.16: Sascha and Sam did a DJ Set at the Doc Martens Party at Clive Bar with Divino Nino and Danny Brown.
03.17 we played a showcase at the Icenhausers.
03.18 we played at the Seven Grand it was the last event of SXSW. 
First thing I see off the plane that's very, very Texas
A painting with Willie Nelson for President.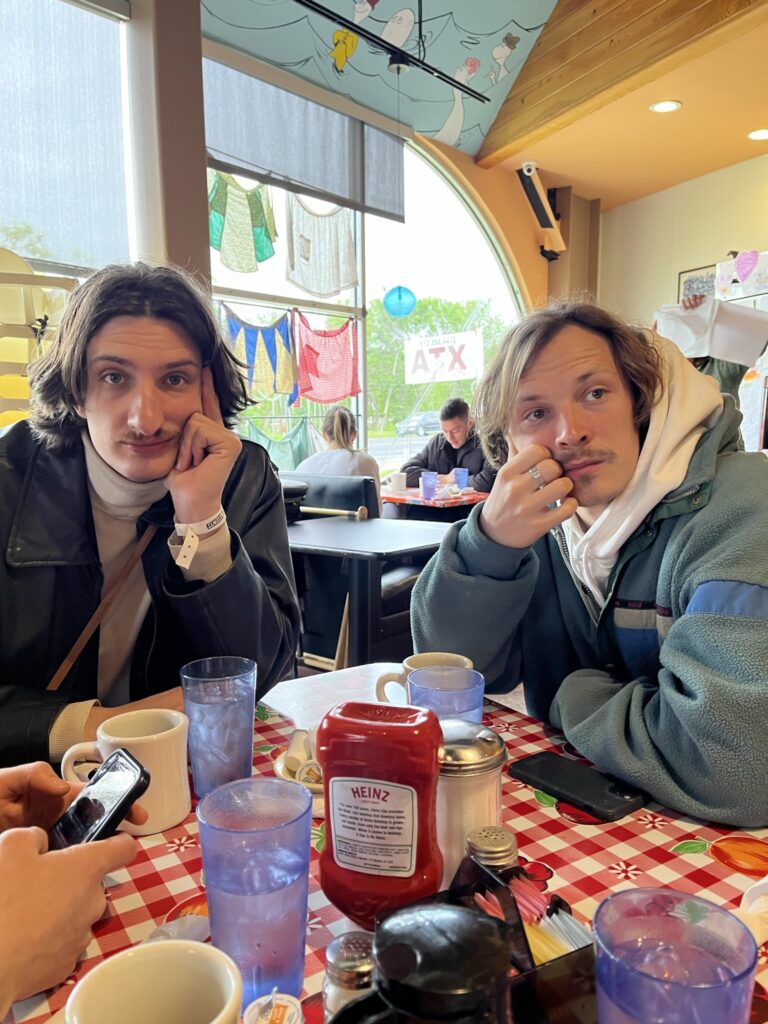 Biggest schadenfreude moment
There was a big storm on Thursday and a lot of showcases had to be canceled. We were pretty lucky that we were not performing that day. 
Coolest person I met at SXSW   
I met this artist called Ric Wilson. He performed at the opening. Such a great show and I am pretty sure that he is about to take off soon. 
Favorite things about my trip to Austin
Besides having a great time at the SXSW we enjoyed all the good food and tacos in Austin. Best taco place was Veracruz, in our opinion. We also loved the honky tonk bar White Horse. It's a very fun place with great music every day a year. I was also surprised how nice the river is in Austin. What a cool city!
Austin's slogan is "Keep Austin Weird"—what's the weirdest thing you saw?
We were in some wild Uber drives and one ended up with the driver freestyle rapping. That was amazing!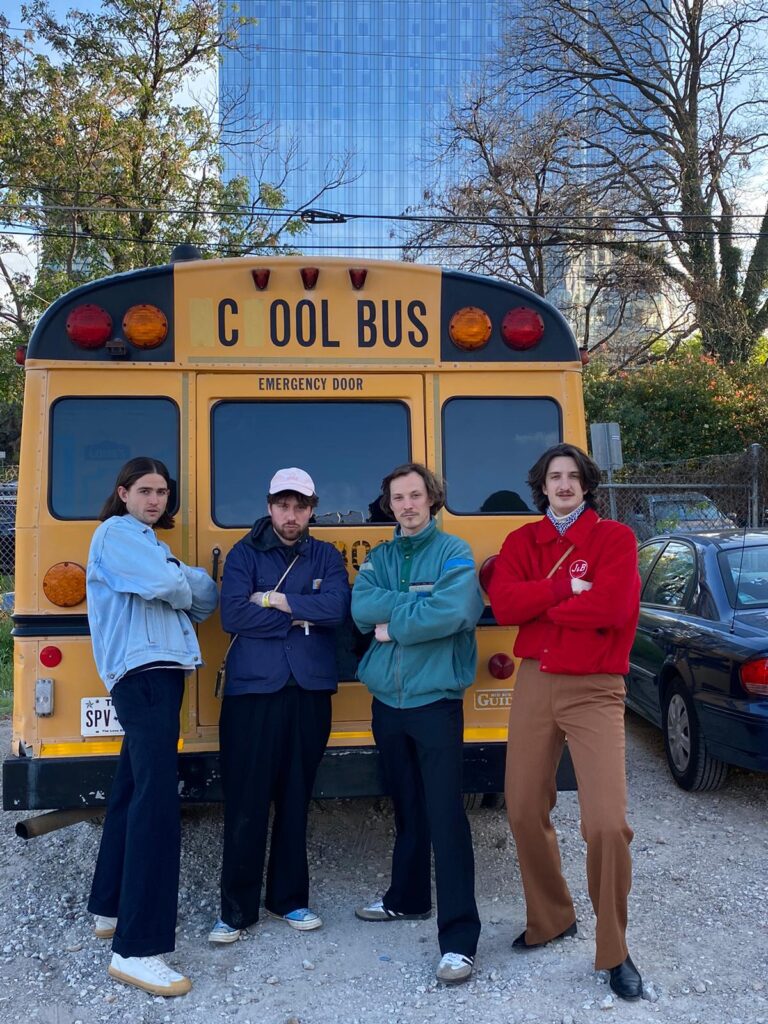 Who has the best beer—Germany or Texas?
Sorry guys, but German beer is in a different league compared to Austin. But I did enjoy a nice Lone Star. 
Most American phrase I overheard while in Texas
We could not get over the Southern accent. Just a simple "Hey Y'All" makes us smile. 
If I had one word to describe SXSW
Overwhelming.
If you'd like to see more of us…
We're about to go on a big European tour this winter with shows in Berlin, Paris, Madrid, Vienna, Prague and lots of different places. We are also excited to get back to the US soon!